Several weather disturbances will be sweeping across the Northern Gulf Of Mexico and bring showers and storms to the Gulf Coast on Tuesday.  Some of these storms could be severe with damaging winds and large hail.  Based on the latest analysis the greatest risk will be hail up to 1" in diameter.  Here is the very latest.
Severe Outlook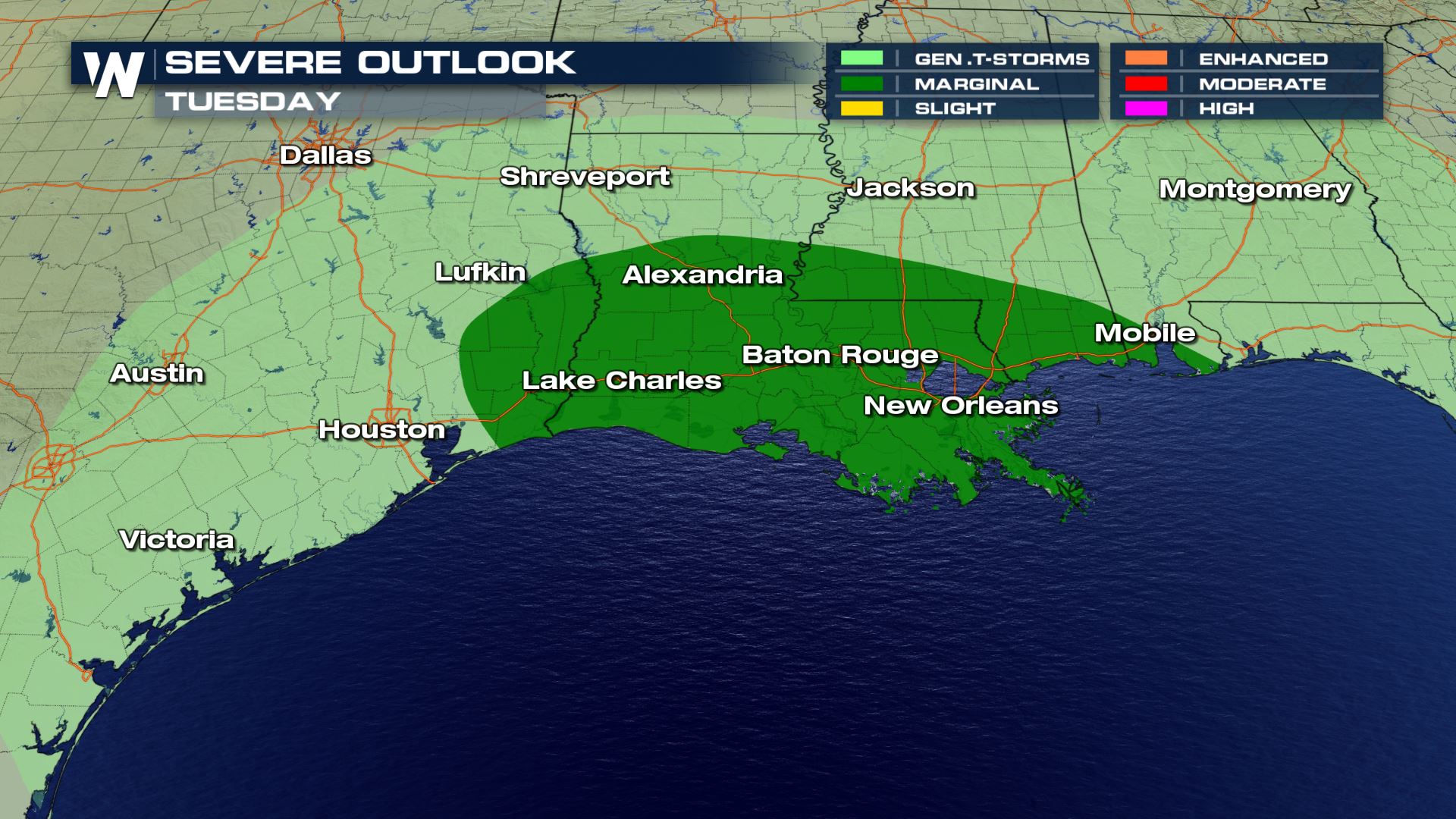 Tuesday already has a Marginal risk of severe weather from the Storm Prediction Center.  This means isolated severe storms will be possible in the dark green area.  Large hail, damaging winds and isolated tornadoes will be possible.
Severe Risk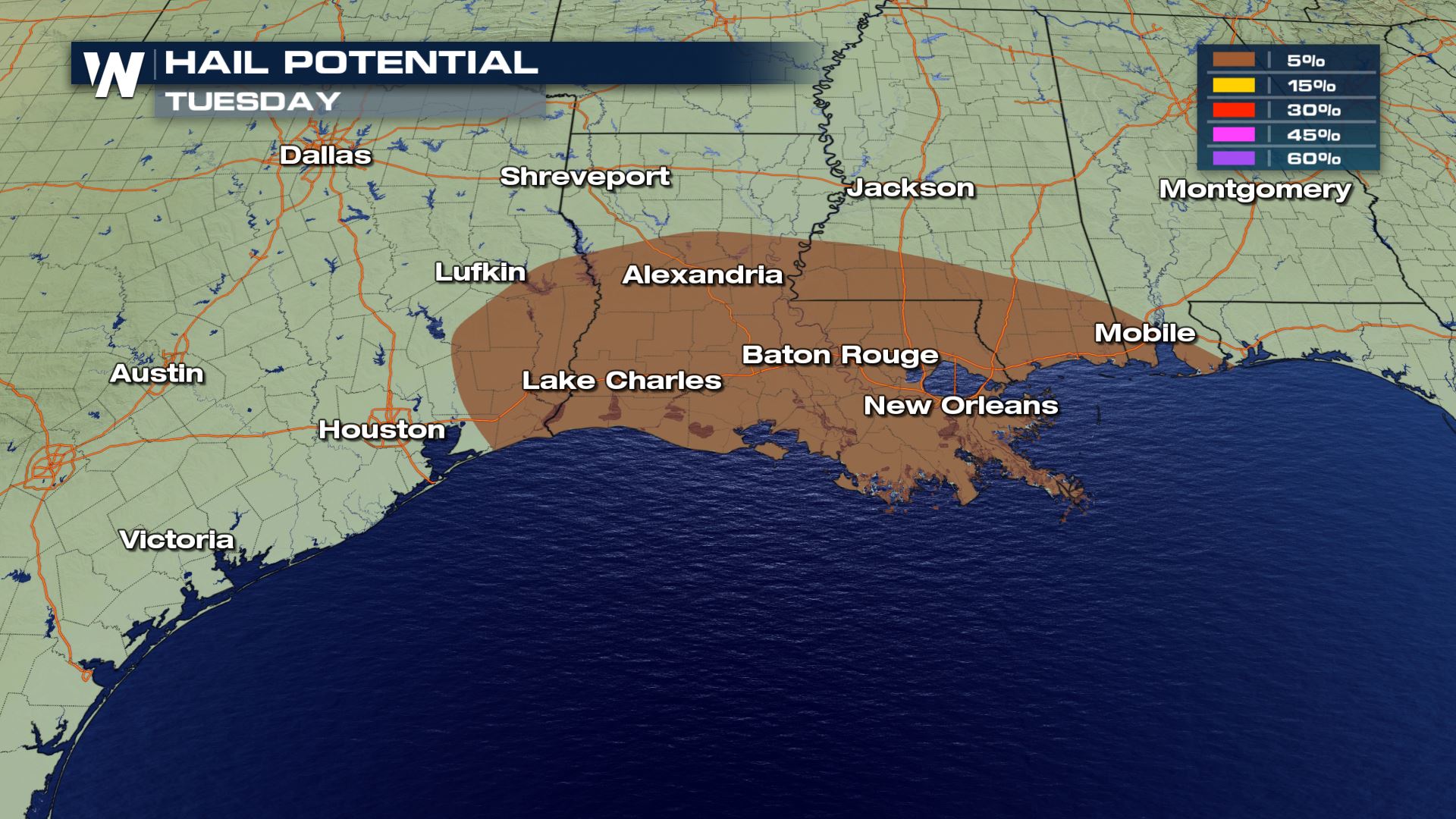 The main severe risk will be large hail.  The damaging wind and tornado threat will be much lower than the severe event we had over the weekend.
Forecast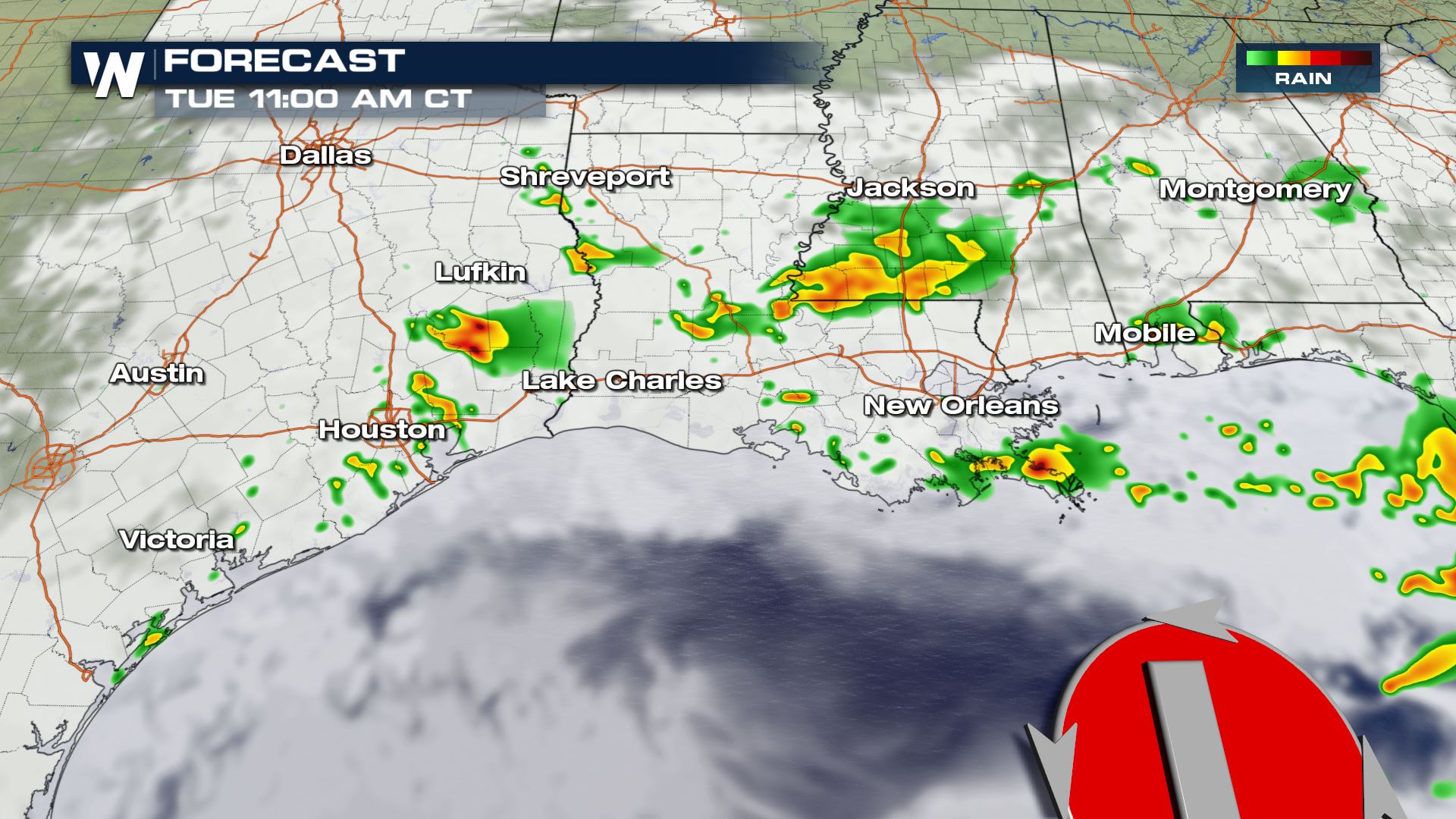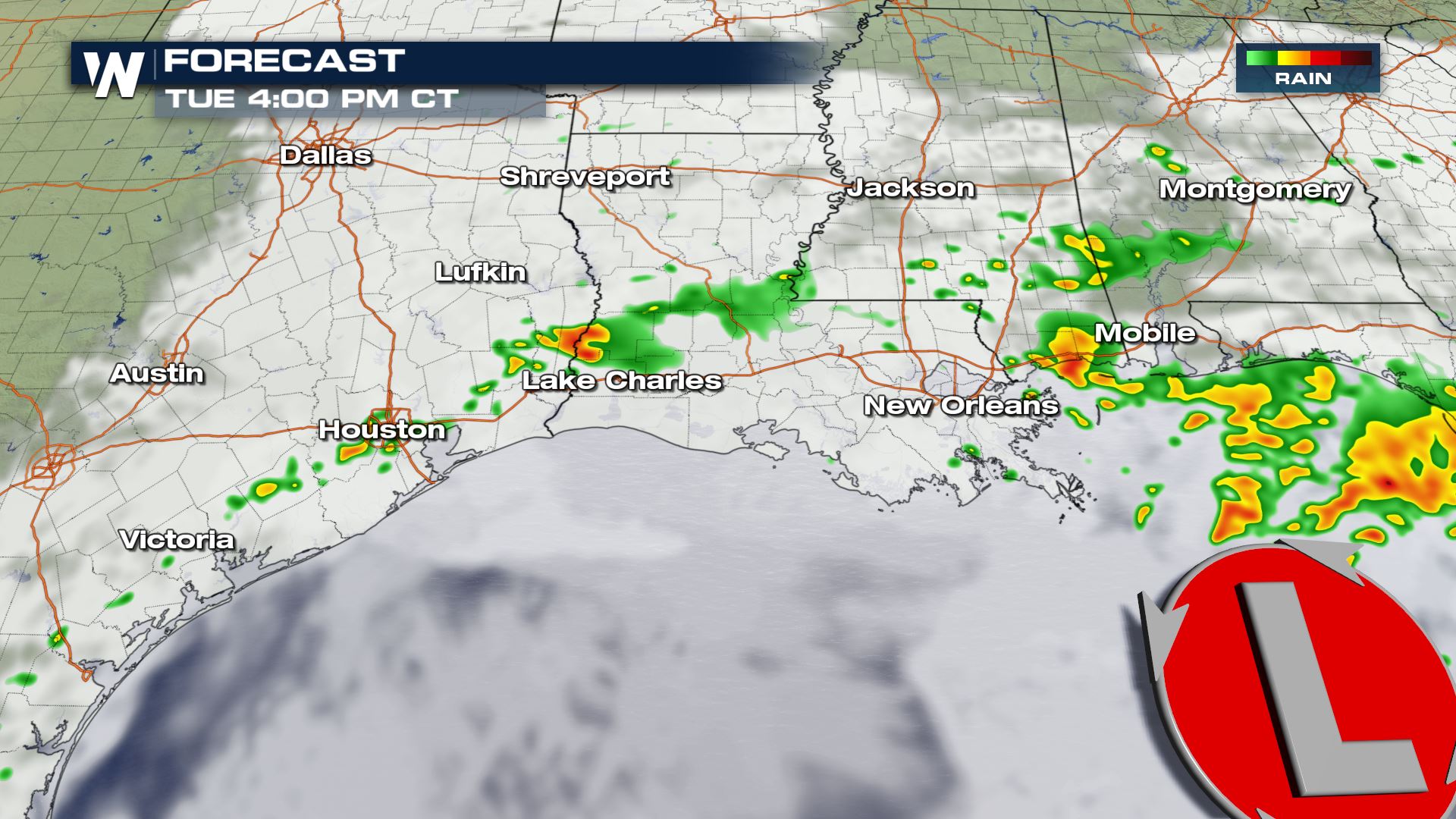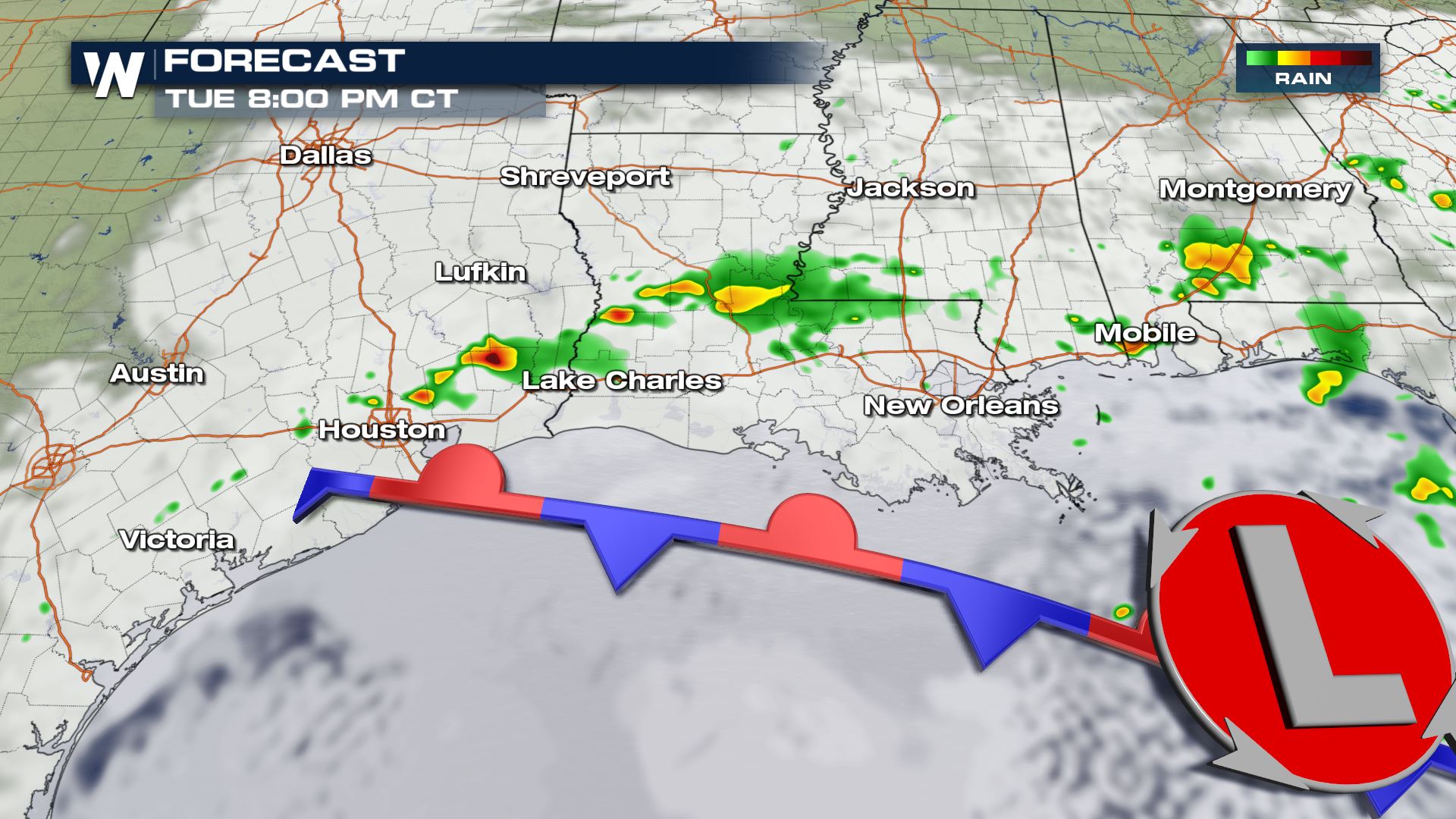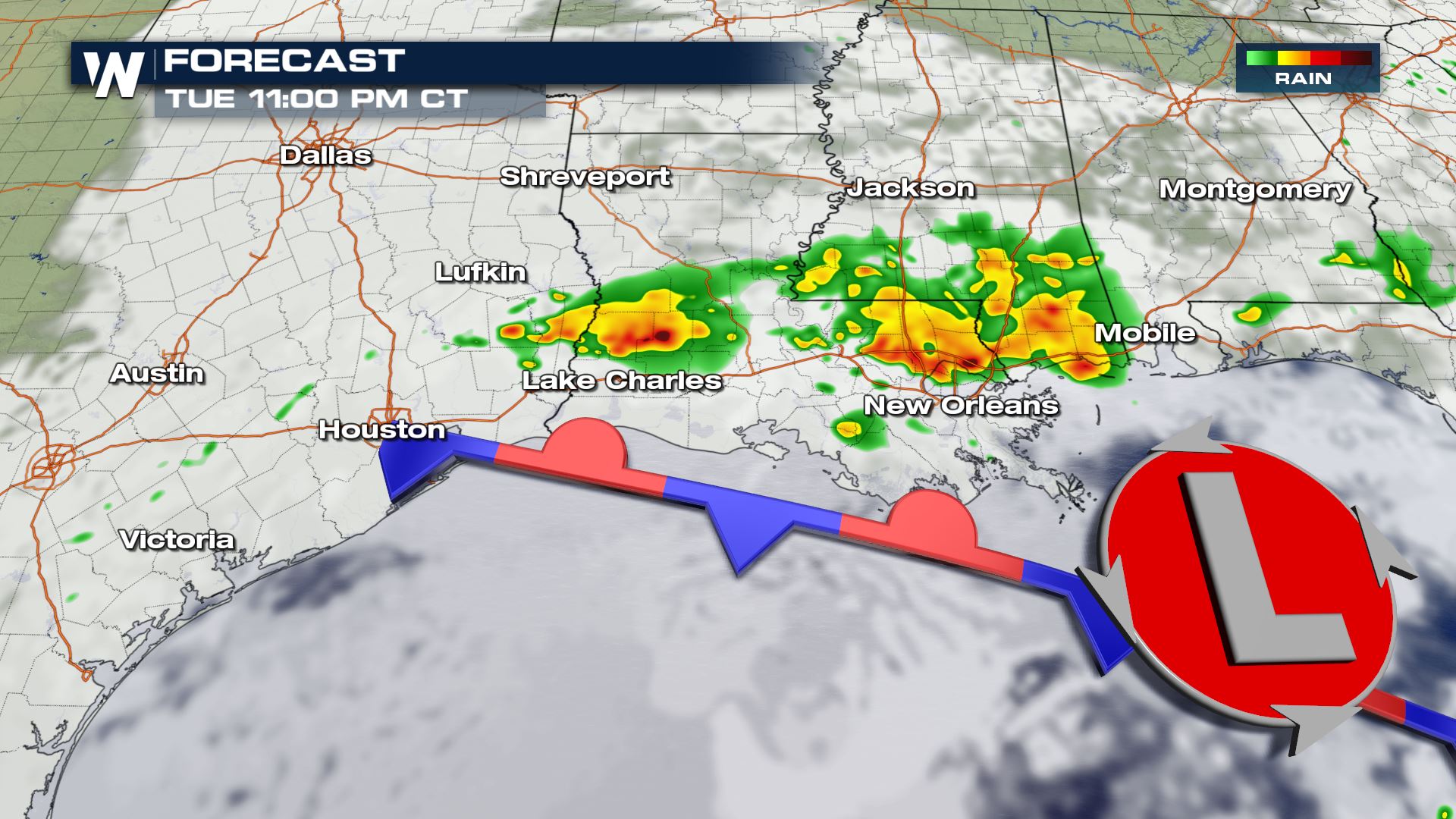 Here is a look at the latest timing of the storms.  Throughout the morning and afternoon, storms will continue to impact the Gulf Coast and the Lower Mississippi Valley. Right now, it looks like this evening will be the best chance for severe storms. Some areas that have been hit hard with rain the past few days could see enough rain to produce some flash flooding.
Rainfall Forecast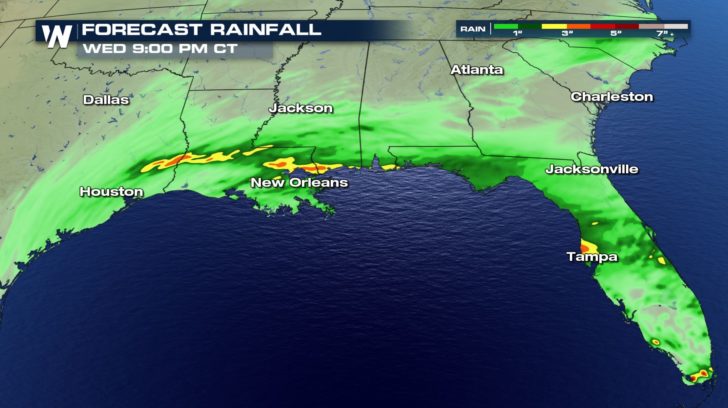 Keep checking back with WeatherNation for more updates on the severe weather chances.