Strong available moisture and instability in the atmosphere will lead to some scattered storms today from Texas through Louisiana.  Some of these storms could be severe with the risk of large hail and damaging winds.  Here is the very latest information.
Severe Outlook 
A marginal risk of severe weather (meaning isolated severe storm chances) is in place from Central Texas to Southeast Louisiana.  Heavy rain will also be possible within today's storms, so be on alert of some areas of flash flooding too.
Severe Risks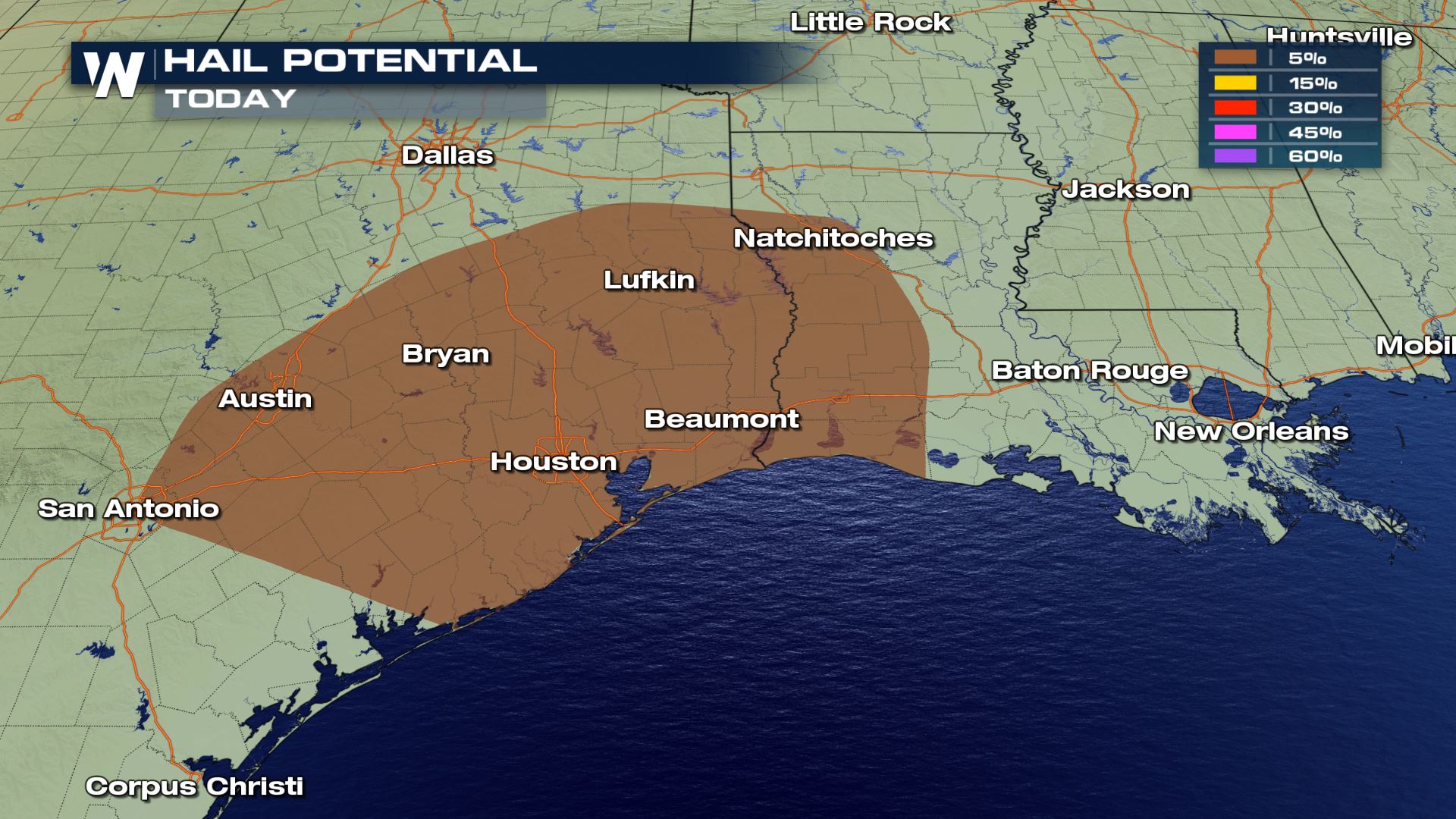 We don't have to be concerned about a repeat of what happened Monday and Tuesday, but there will still be the possibility of some isolated severe storms with large hail and damaging winds.  As of right now there is no risk of tornadoes...which alone is completely different than what took place early in the week.
Forecast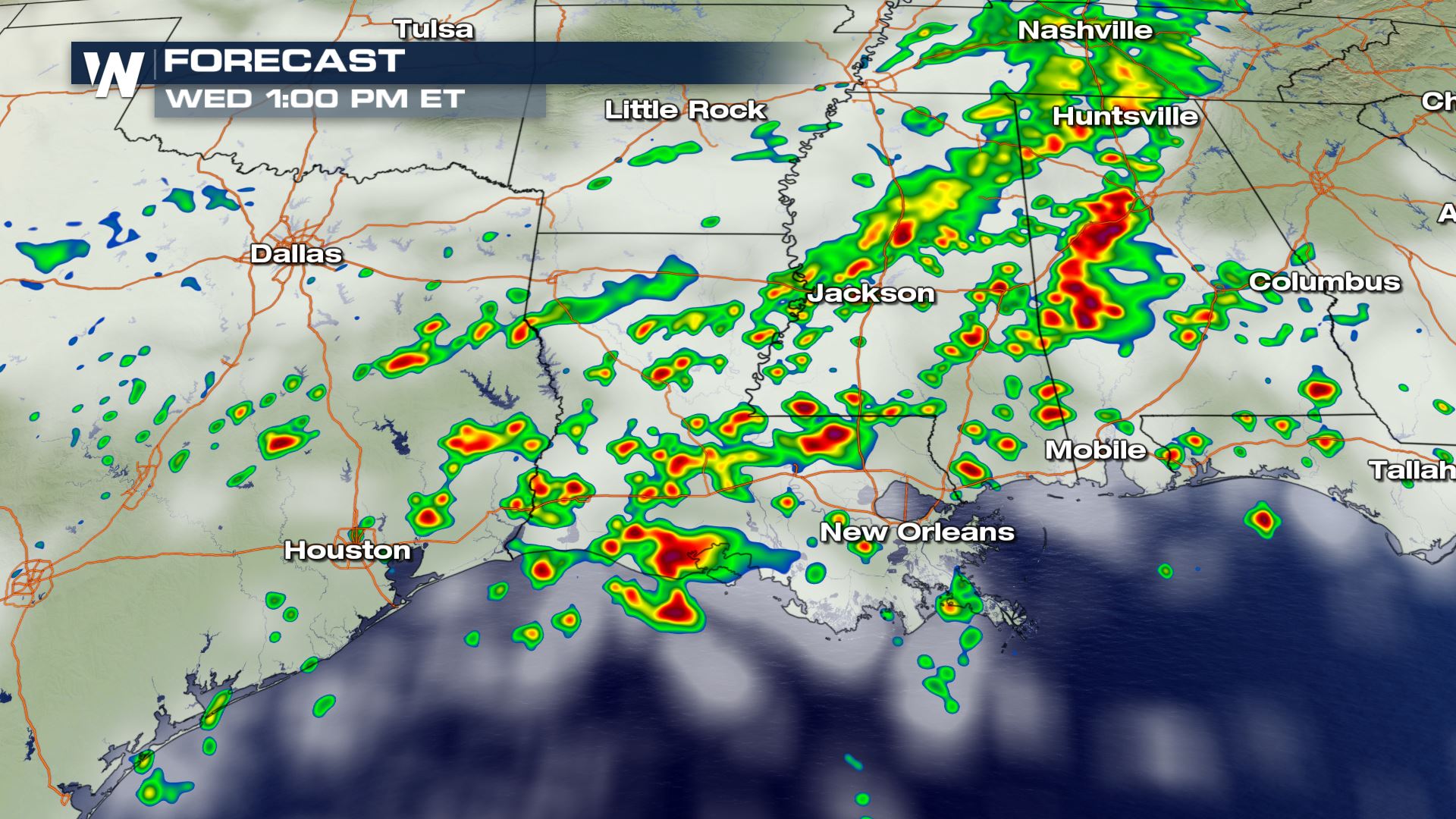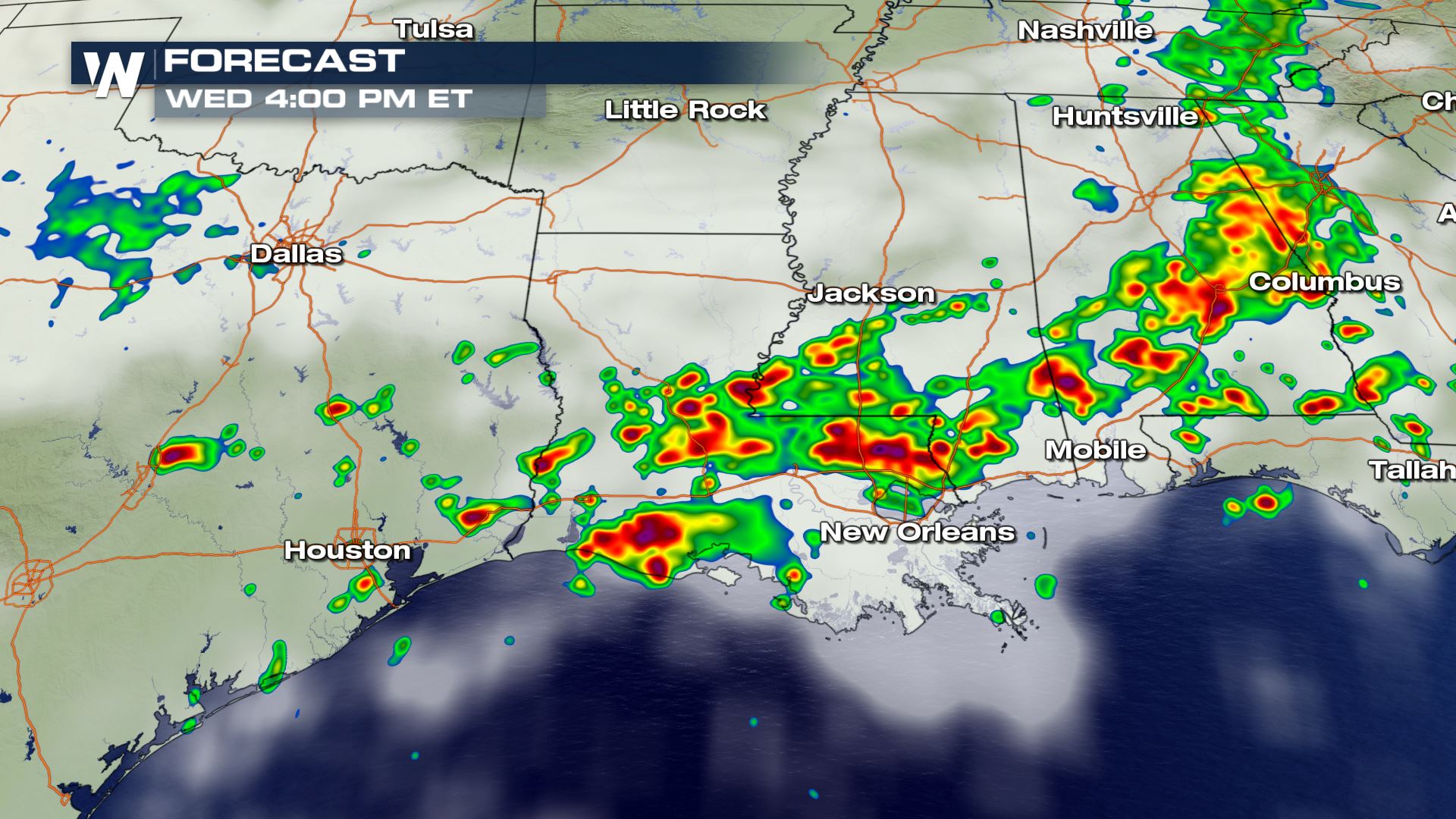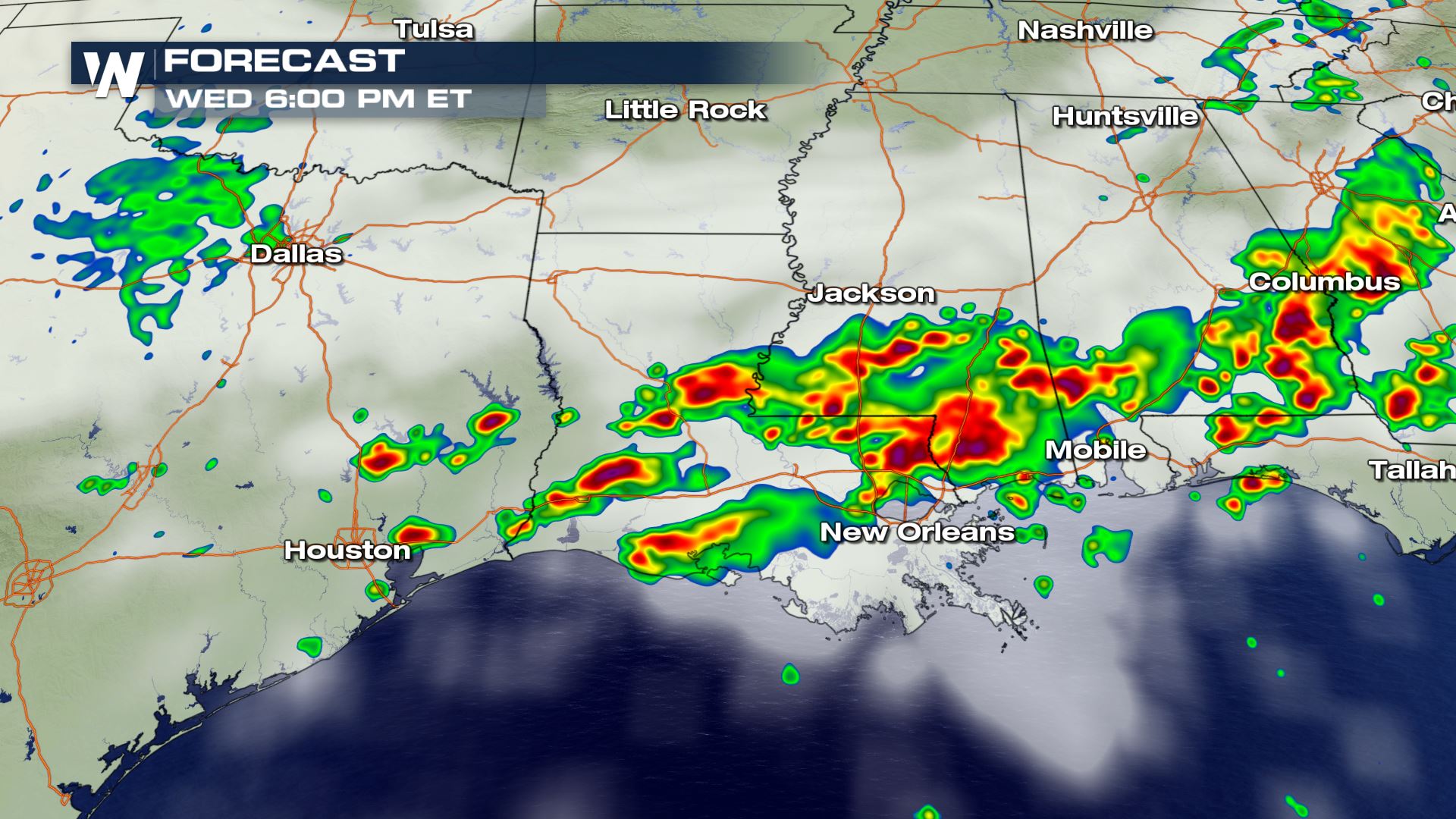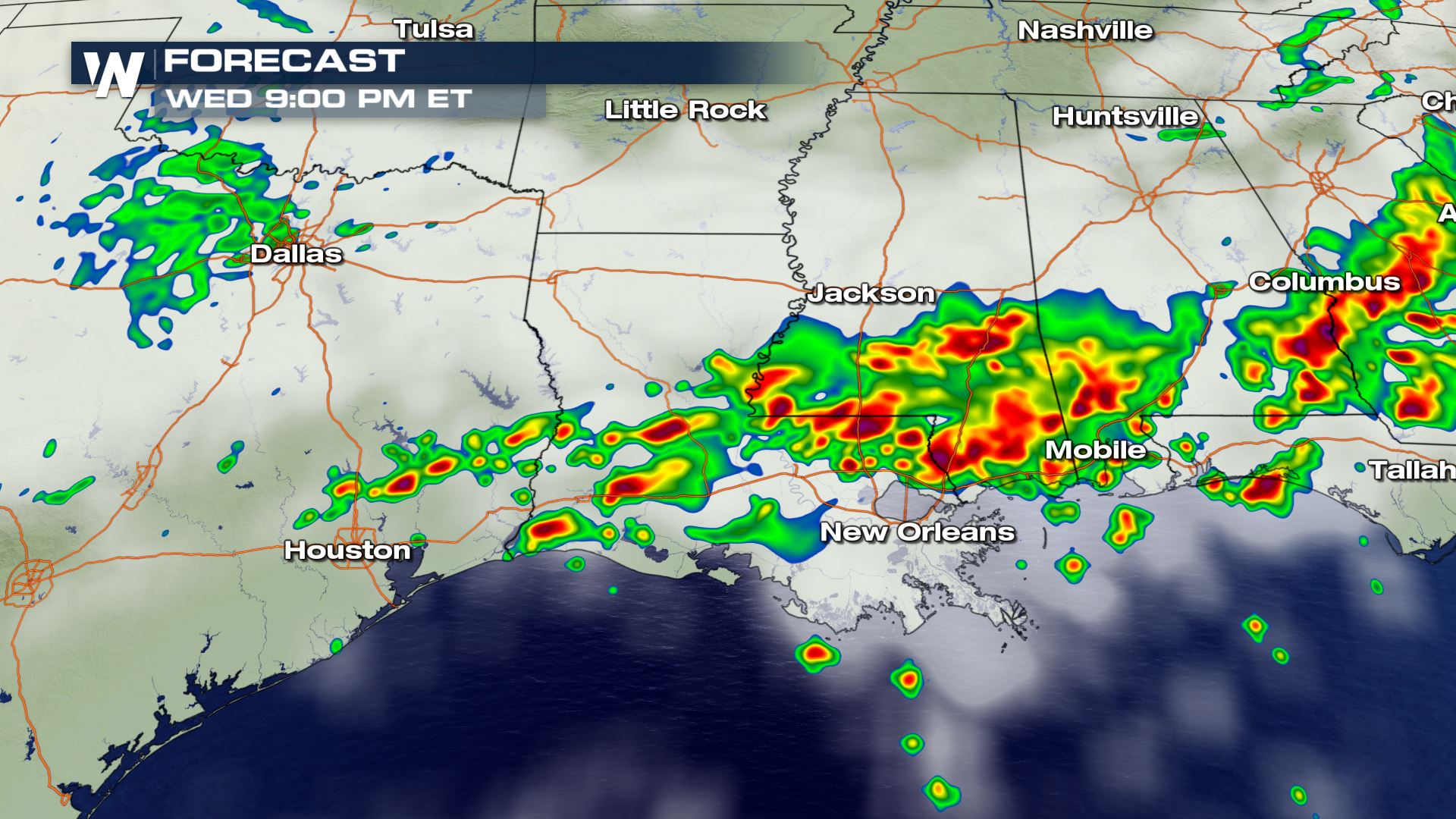 You can see the timing for today's severe storms will be during the late morning through the evening hours.  Keep checking WeatherNation for the very latest updates.