A weak front in the Northeast will keep a chance of severe storms in the forecast today (Wednesday). There is a slight risk for severe storms (yellow, level 2 on a scale of 2 to 5) centered near the Berkshire Mountains in western Massachusetts. There is a marginal threat for severe thunderstorms (green, level 1) from northern New England to Chesapeake Bay.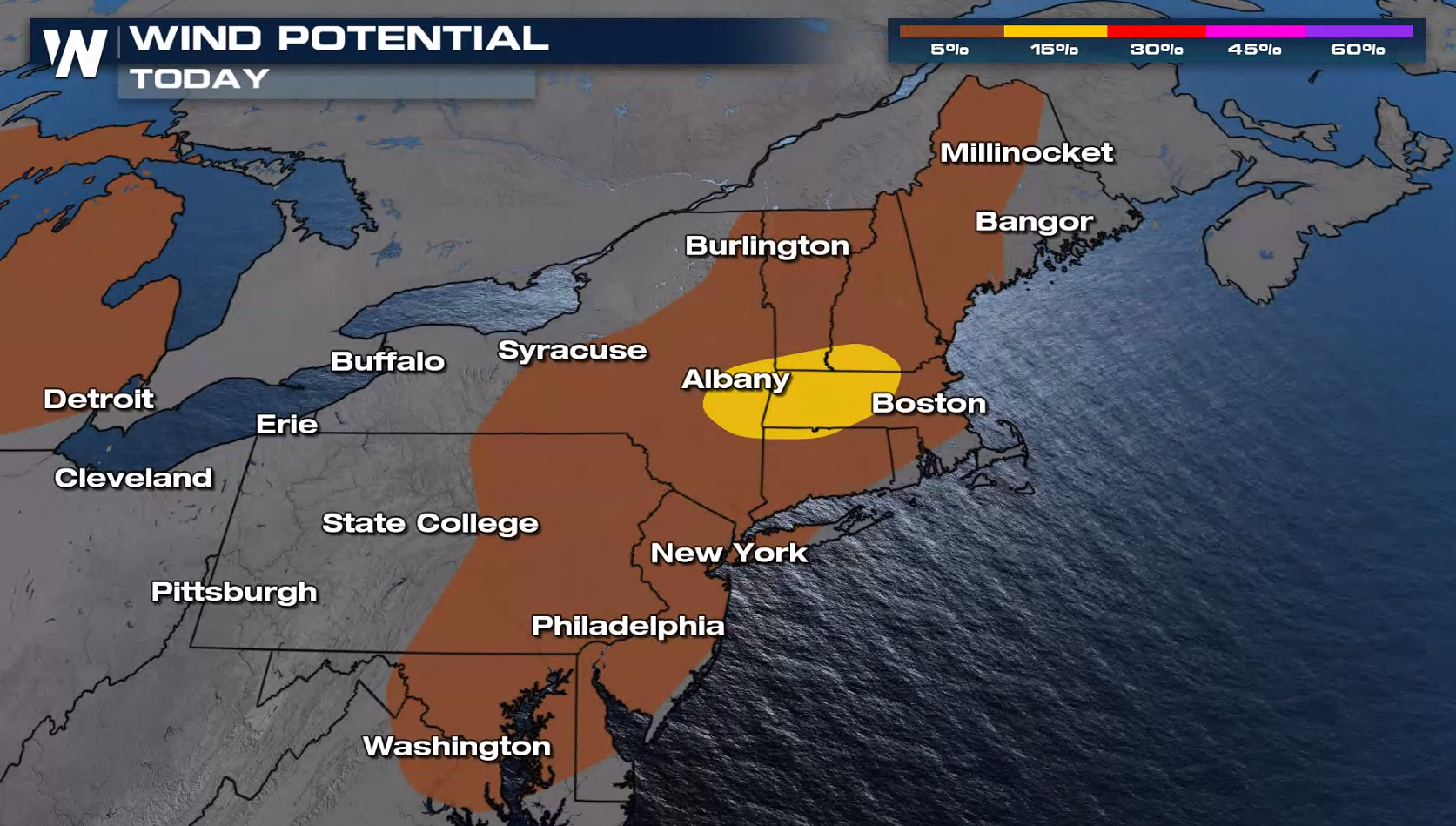 Strong downdraft winds are the main threats at this time but small hail and heavy rain could lead to localized flooding concerns. Some areas could see a couple of inches of rainfall on already saturated soils.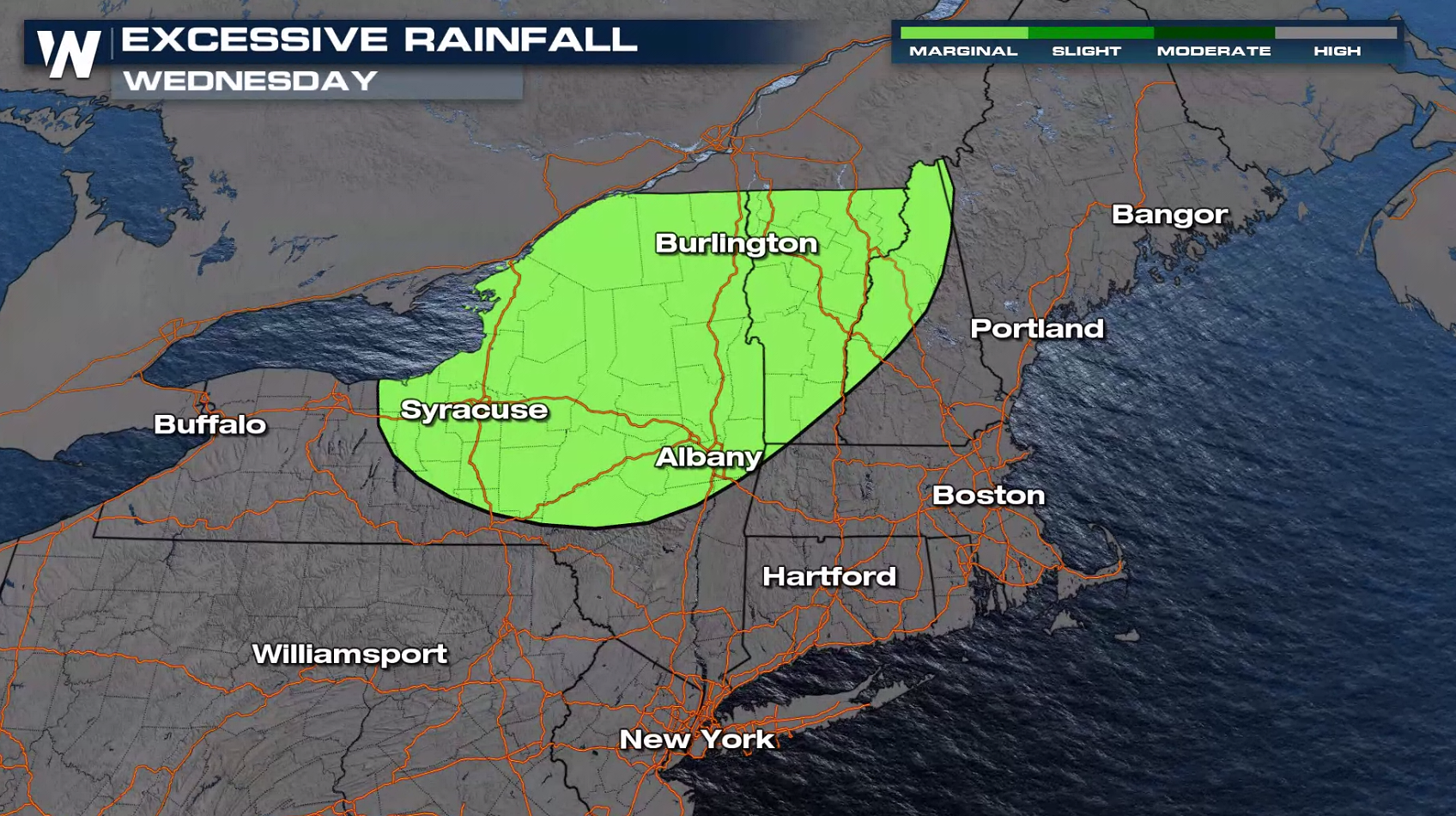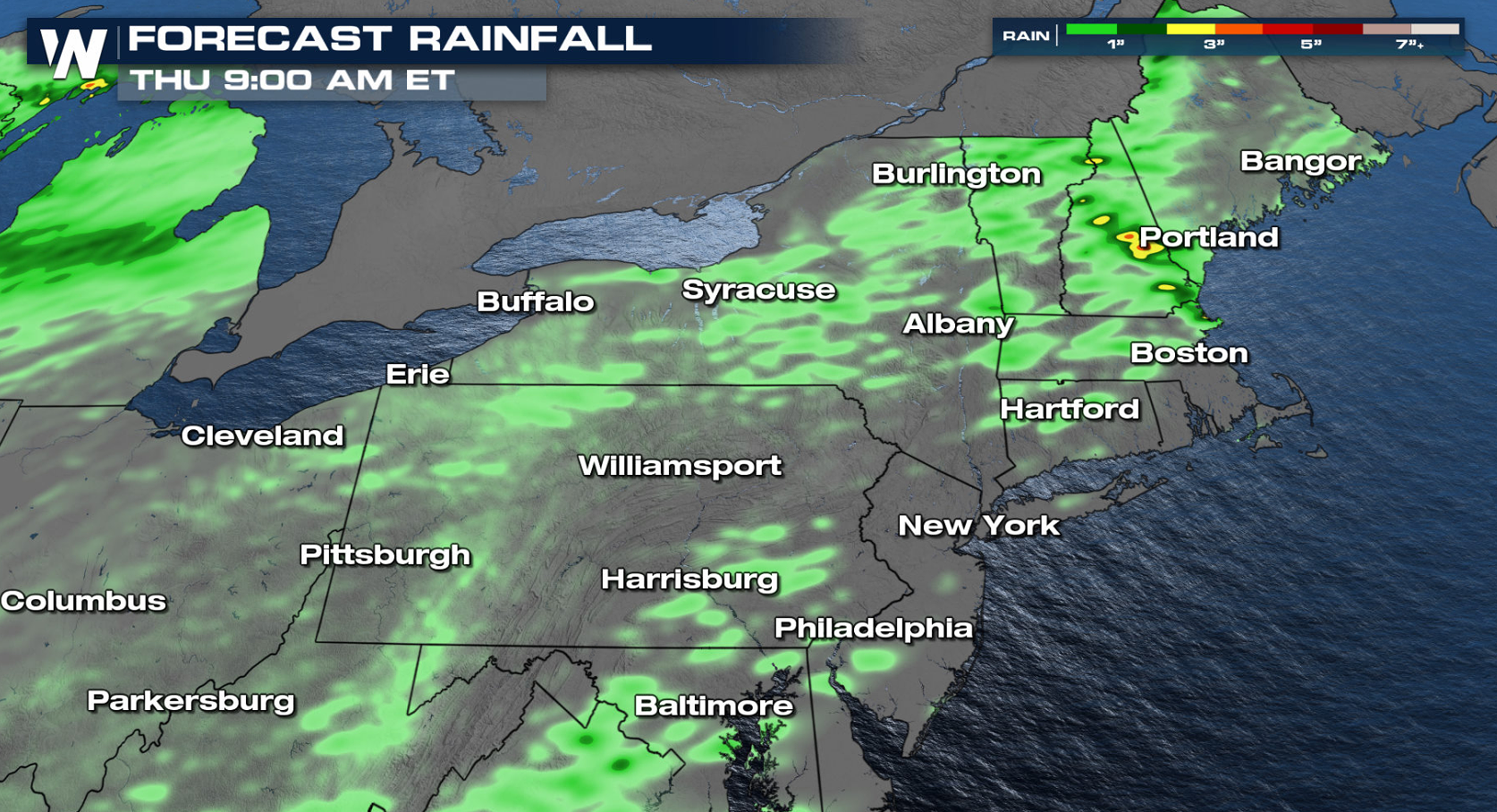 Storms will continue to fire into the early evening. The trough will move offshore by midnight, sweeping the severe weather threat out into the Atlantic.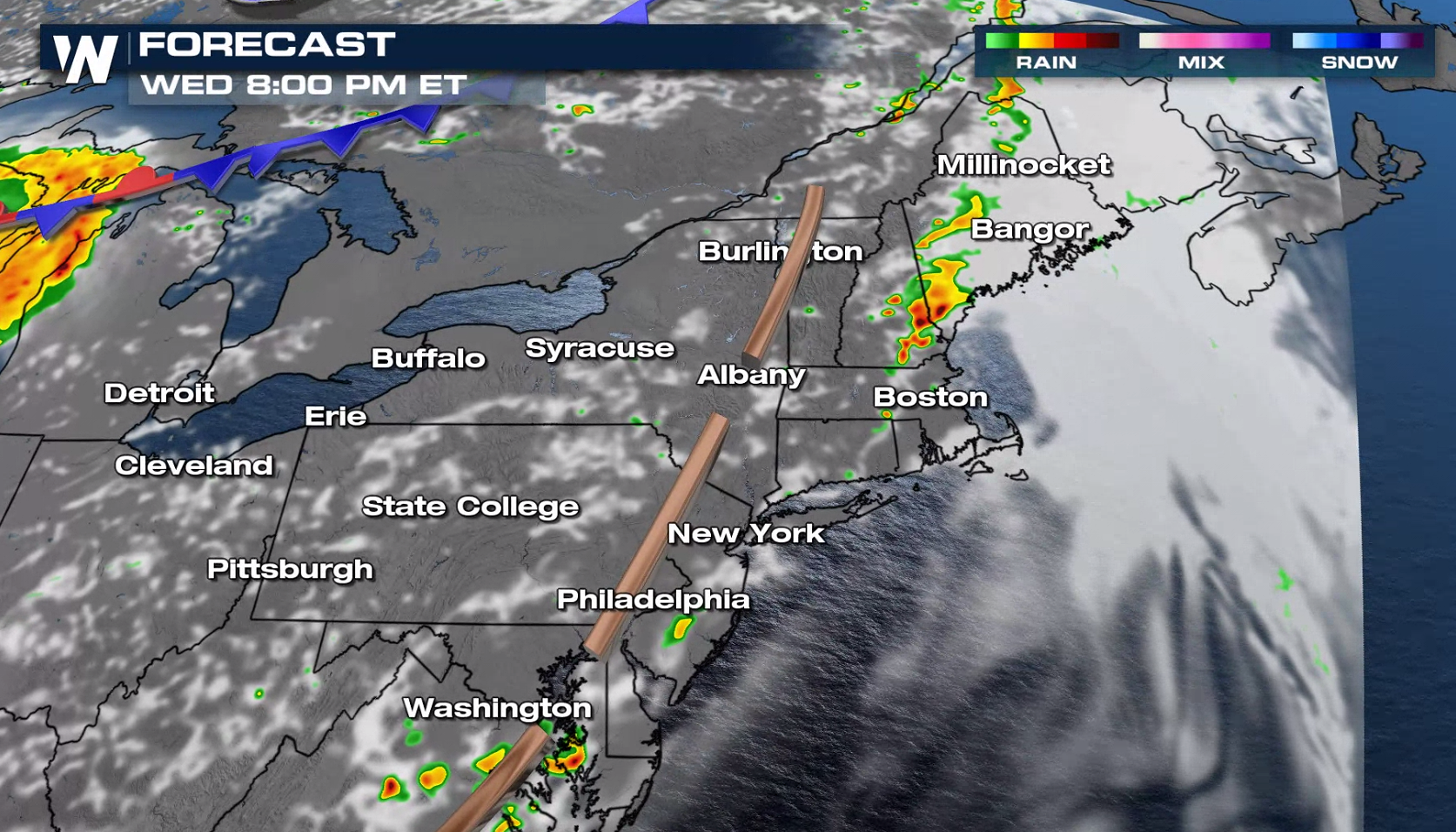 Most of the storms will move offshore by midnight, with just a few trailing storms left.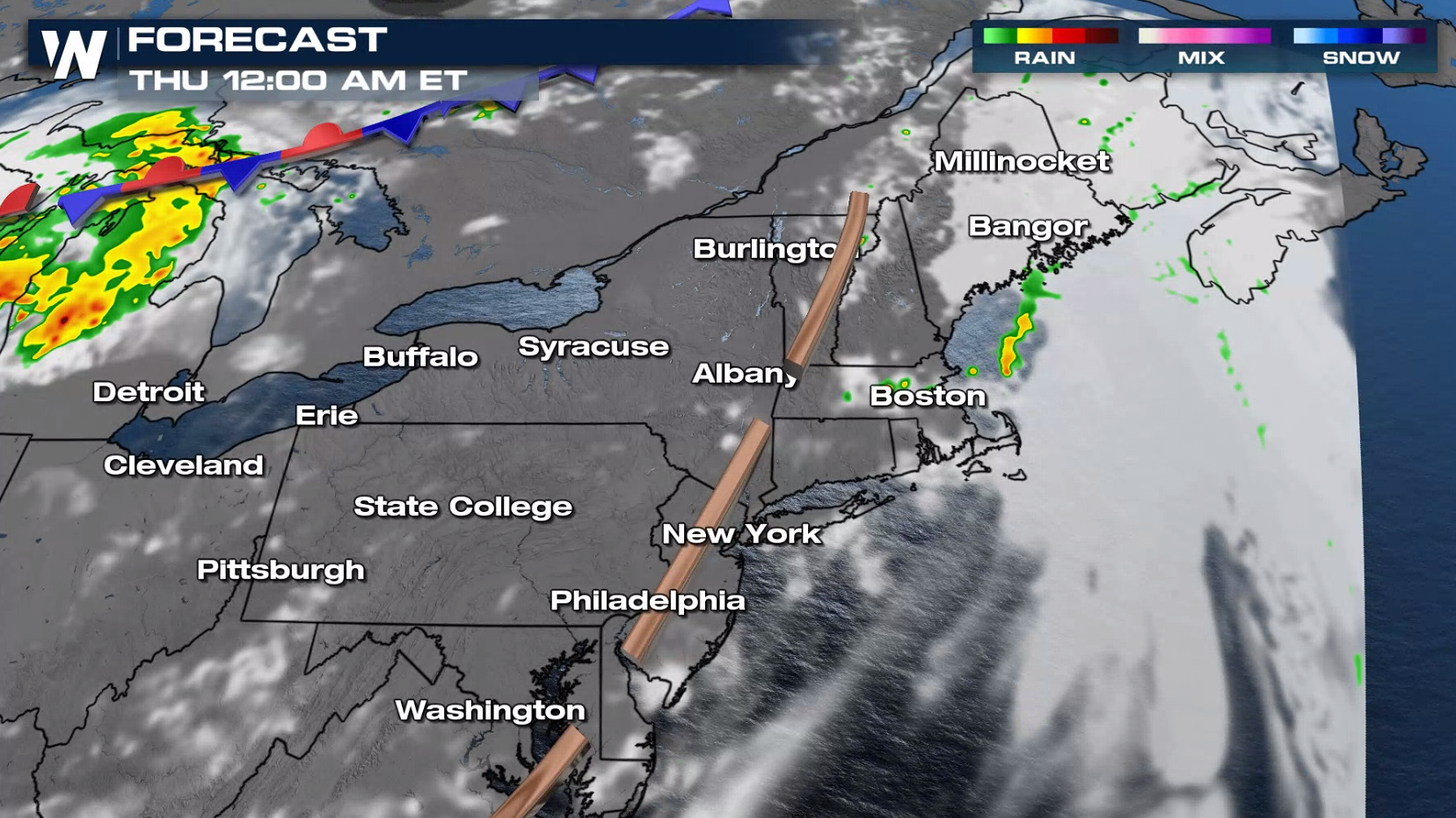 We will be covering this on WeatherNation in our top weather headlines and in our Eastern regional forecast which airs :10 past the hour.