An upper-level wave moving into the Midwest will bring a chance for some isolated strong storms across portions of Minnesota and Wisconsin today.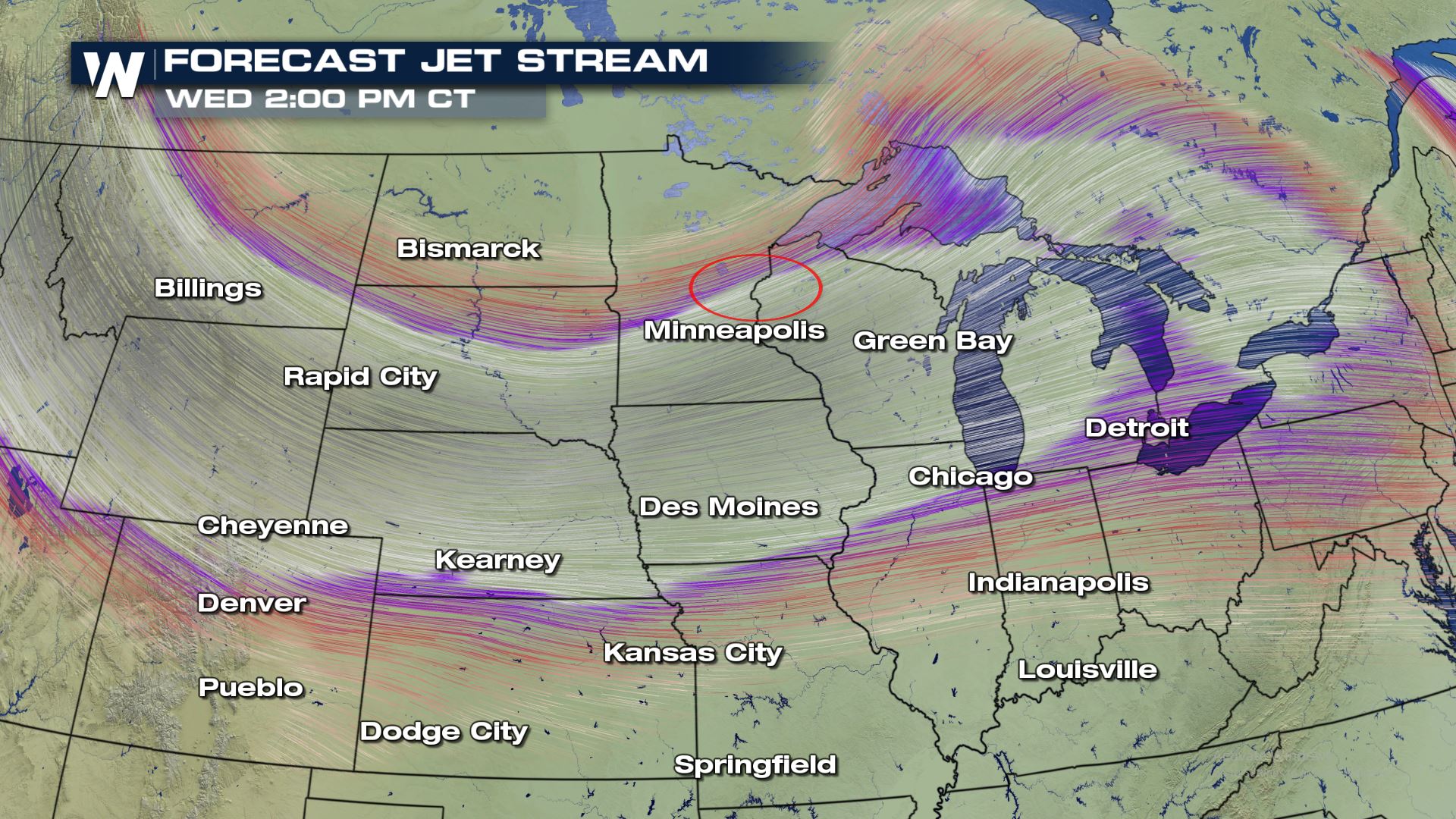 Wednesday Severe Outlook
This isolated area that brings the potential for strong to severe storms may send in some stronger to possibly damaging winds gusts near the surface cold front that pushes through.  Since the atmosphere is fairly stable with cool air and there is limited CAPE (convective available potential energy) this will be a fairly conditional threat.  Most of these areas won't even see a severe storm as the risk will be very isolated.
Severe Risks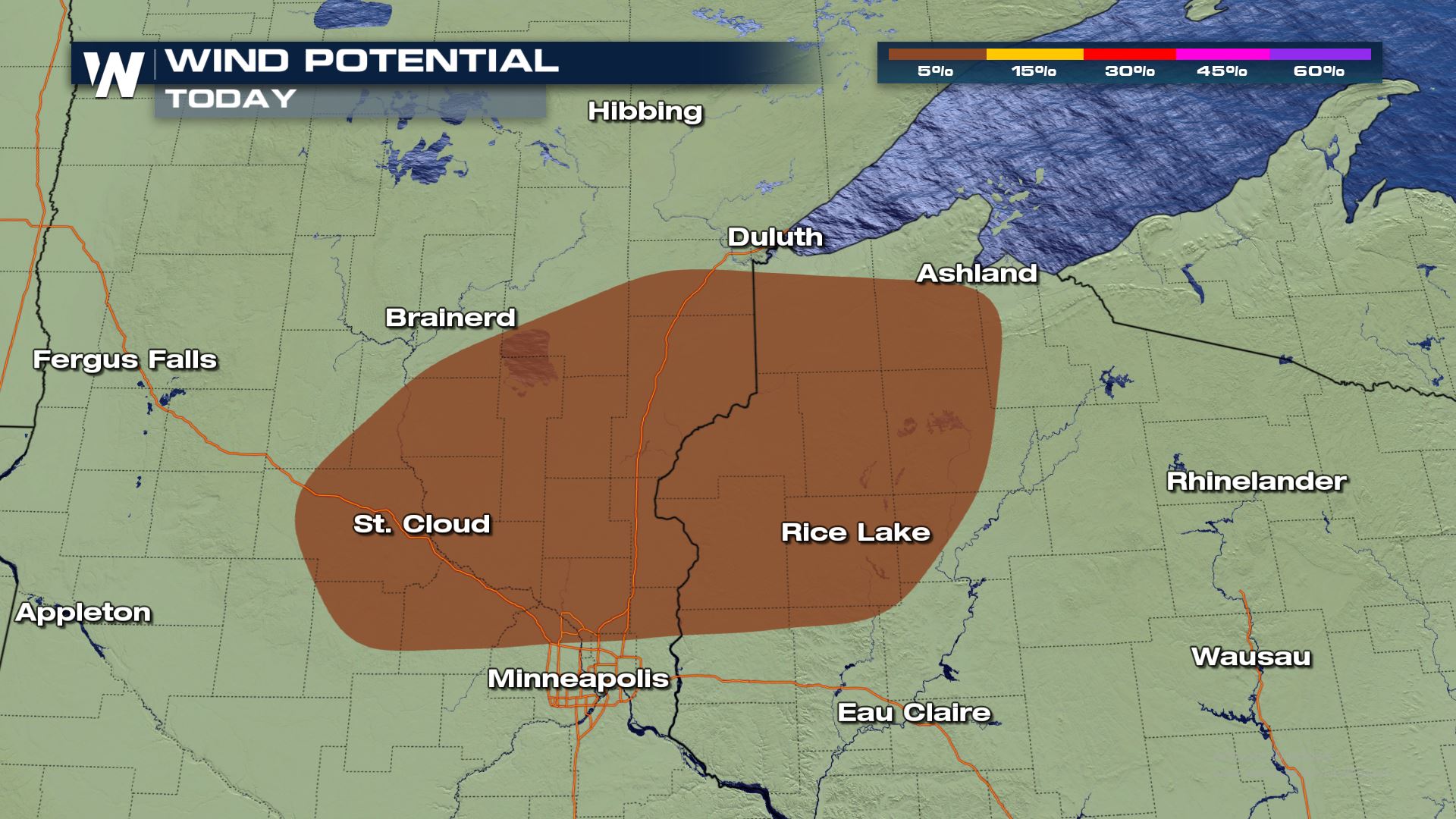 The greatest threat for strong to severe storms will be during peak afternoon heating as our surface front progresses eastwards towards the Great Lakes.  Severe winds are classified as wind speeds of 58 mph or greater.  Right now, it looks like today's storms could come very close to that mark.
Forecast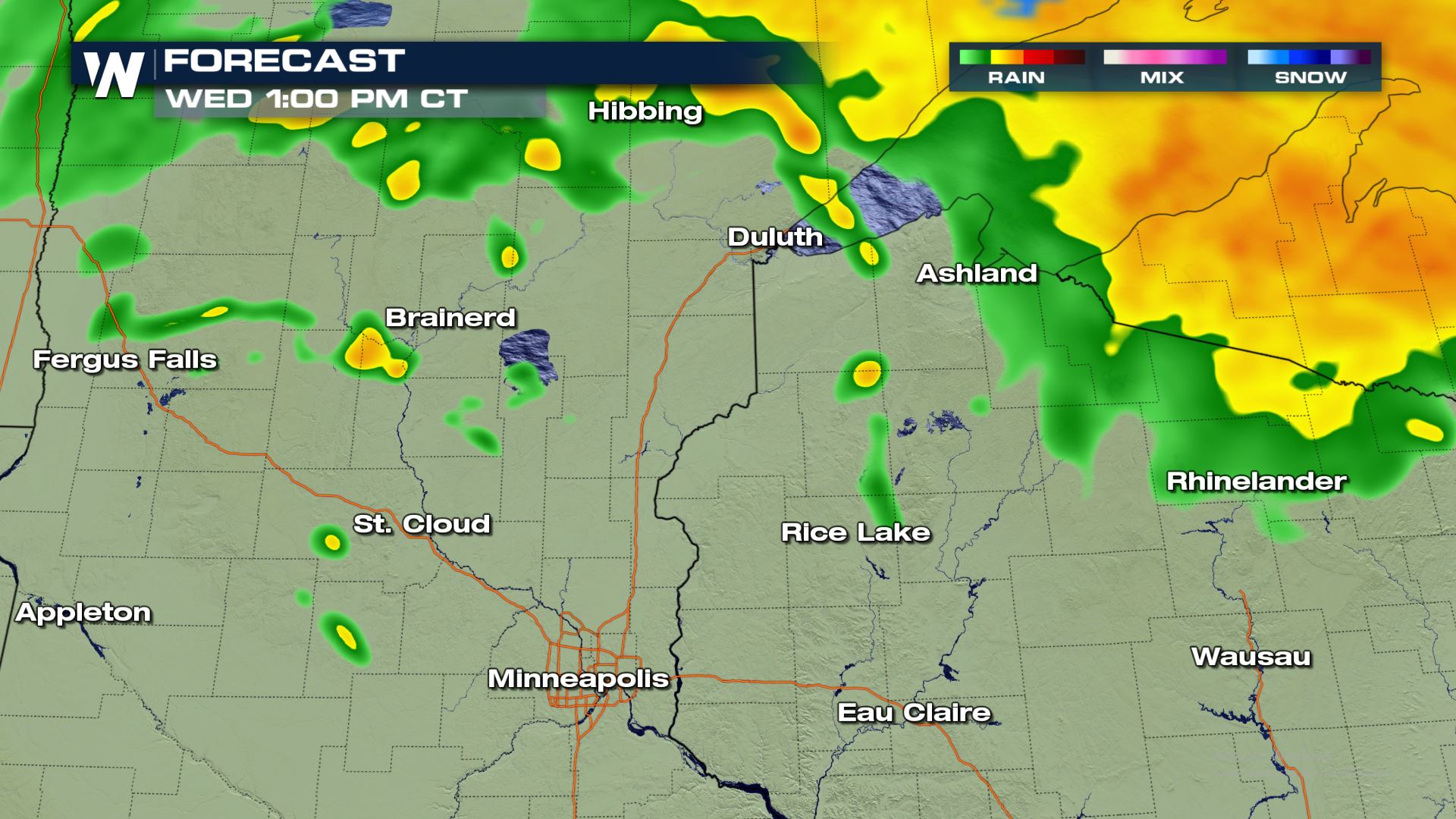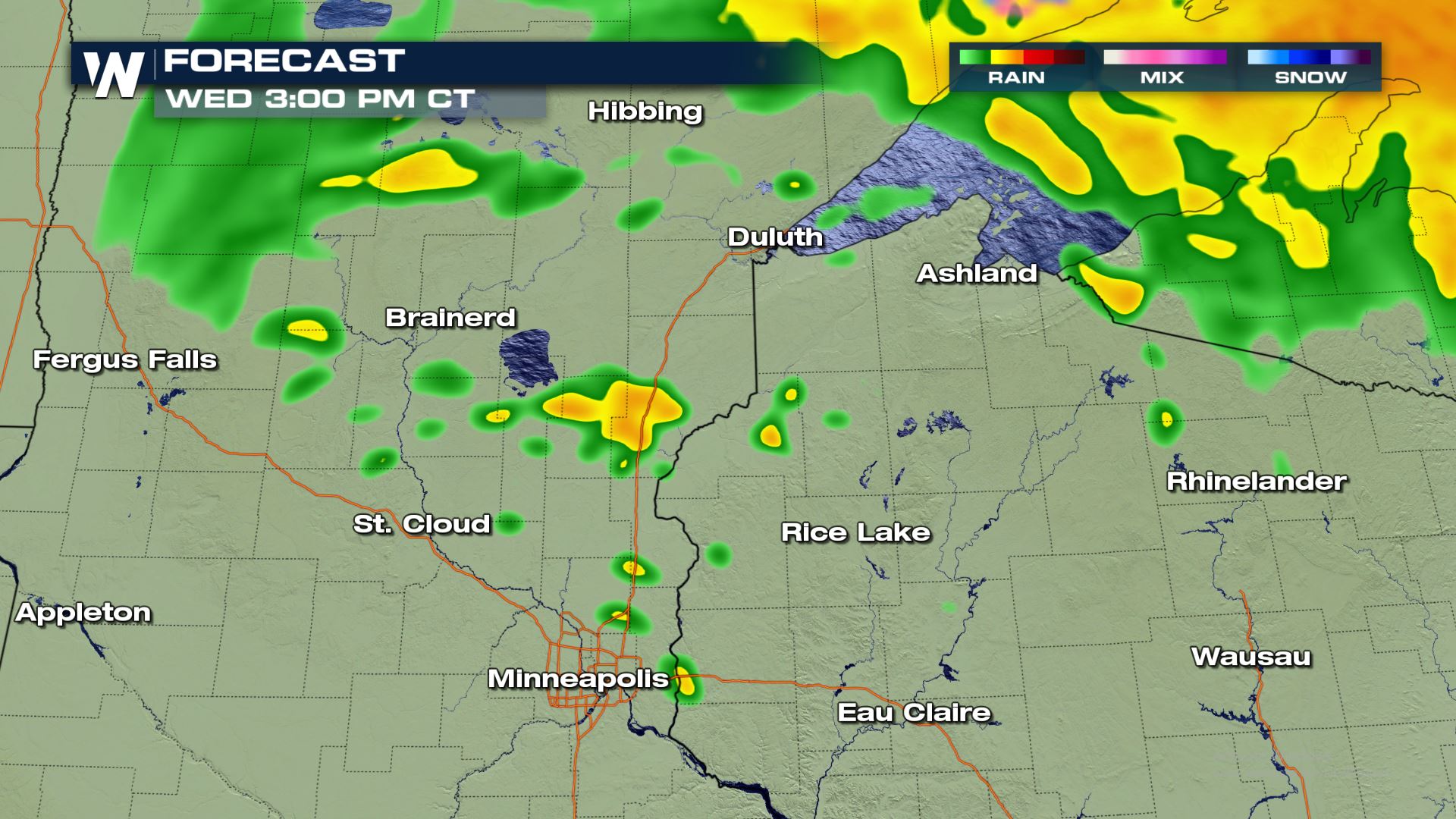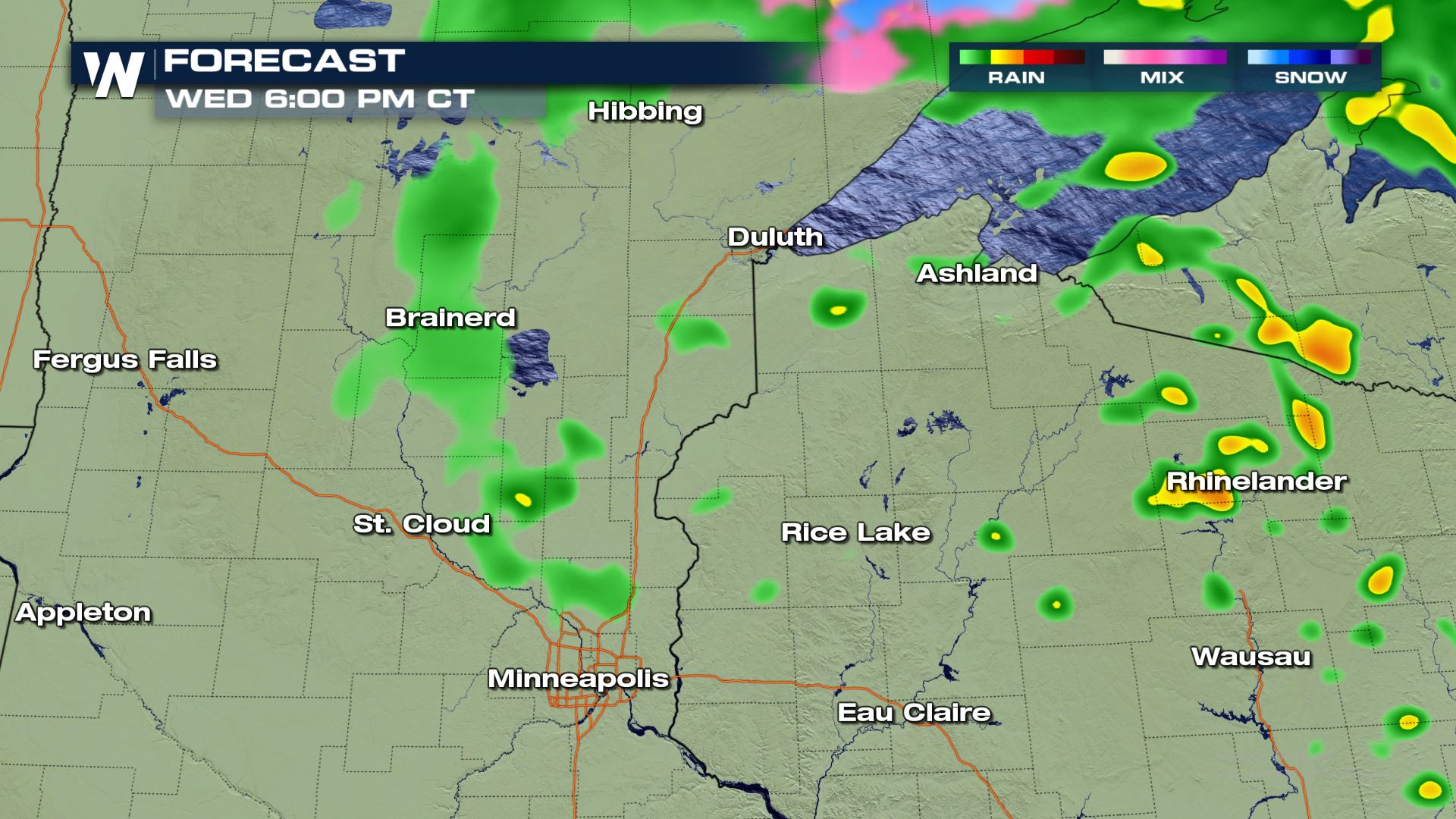 The timing for today's storms will be during the afternoon and early evening hours.  Keep tuning-in to WeatherNation for more updates on today's severe weather risk.