With a strong pool of moisture sitting over the Southeast, storms will likely be in the forecast for many spots of the region.  Some areas from Tennessee to the Gulf Coast could have some severe storms today with damaging winds are the main threat. Here is a look at the forecast.
Severe Outlook
Strong moisture and sunshine can be a combination for severe storms and that will be the story today from the Mid-South to the Gulf Coast.  Cities like Nashville and Huntsville will need to be weather aware.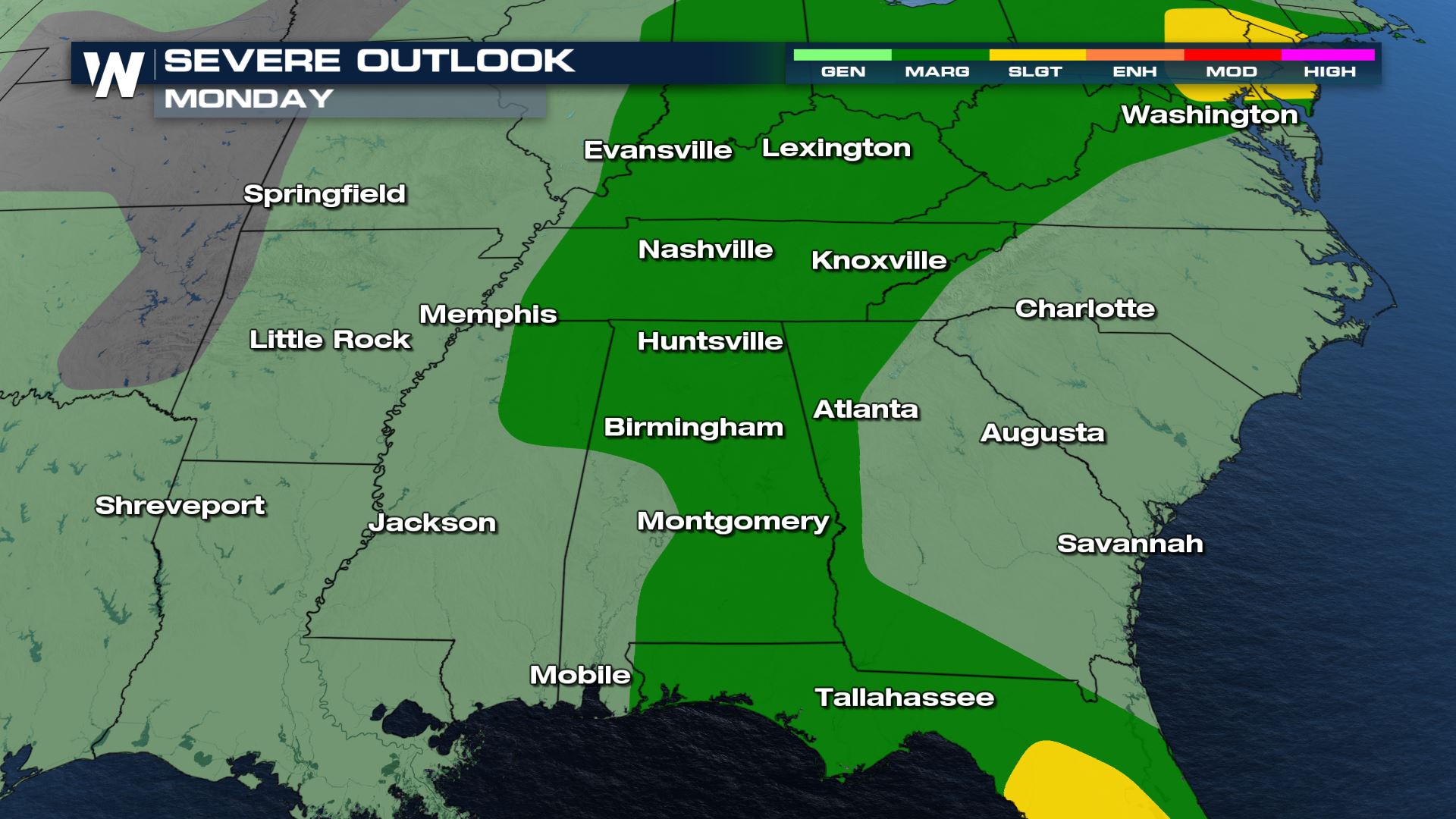 Severe Risks
Damaging winds at 58 MPH or stronger will be possible within today's storms. Definitely secure any loose outdoor items as they could be damaged or blown away by the damaging wind gusts.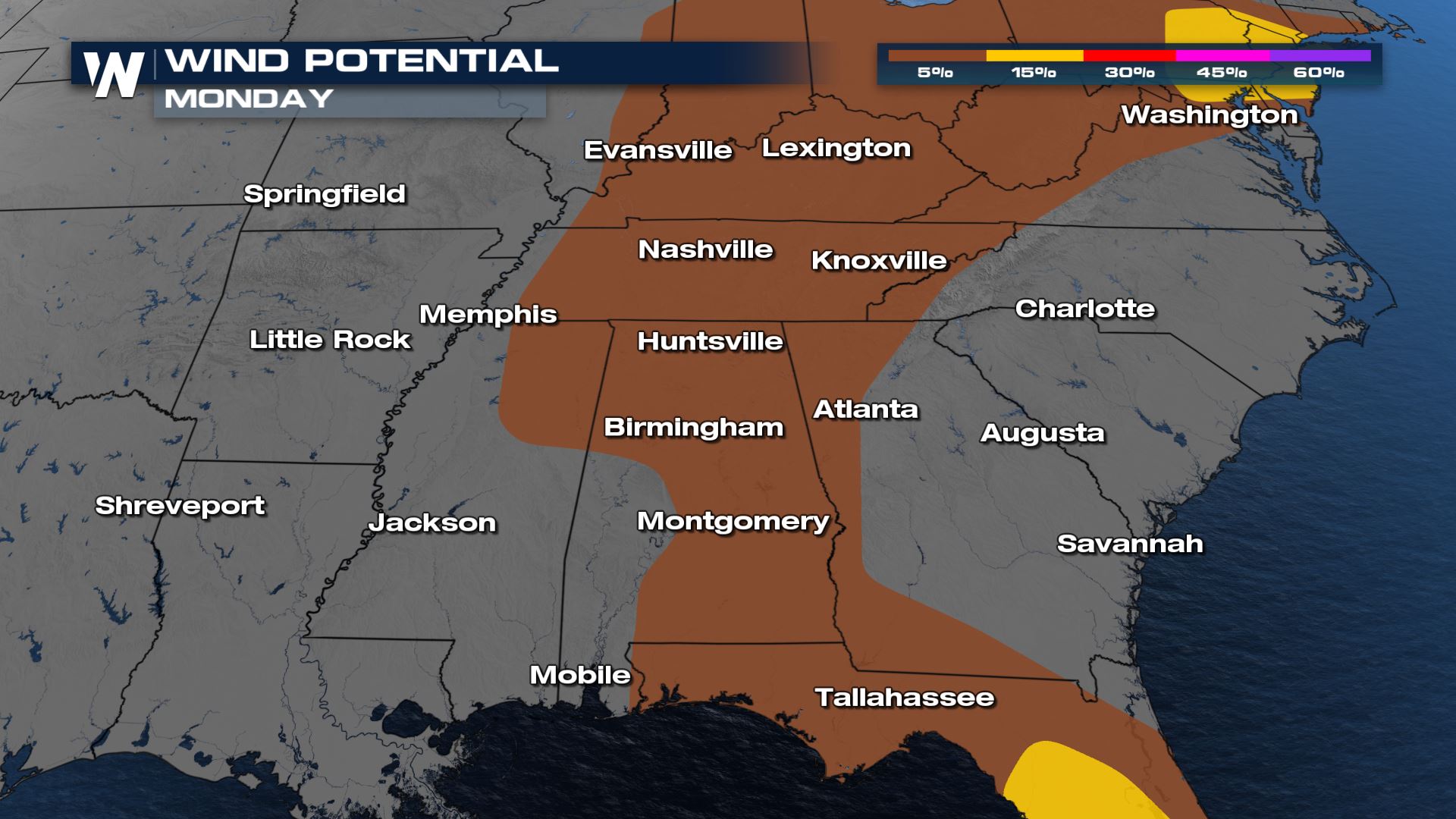 Forecast
Daytime heating helped ramp up the for storms which is why today's risk increased during the afternoon peak heating hours.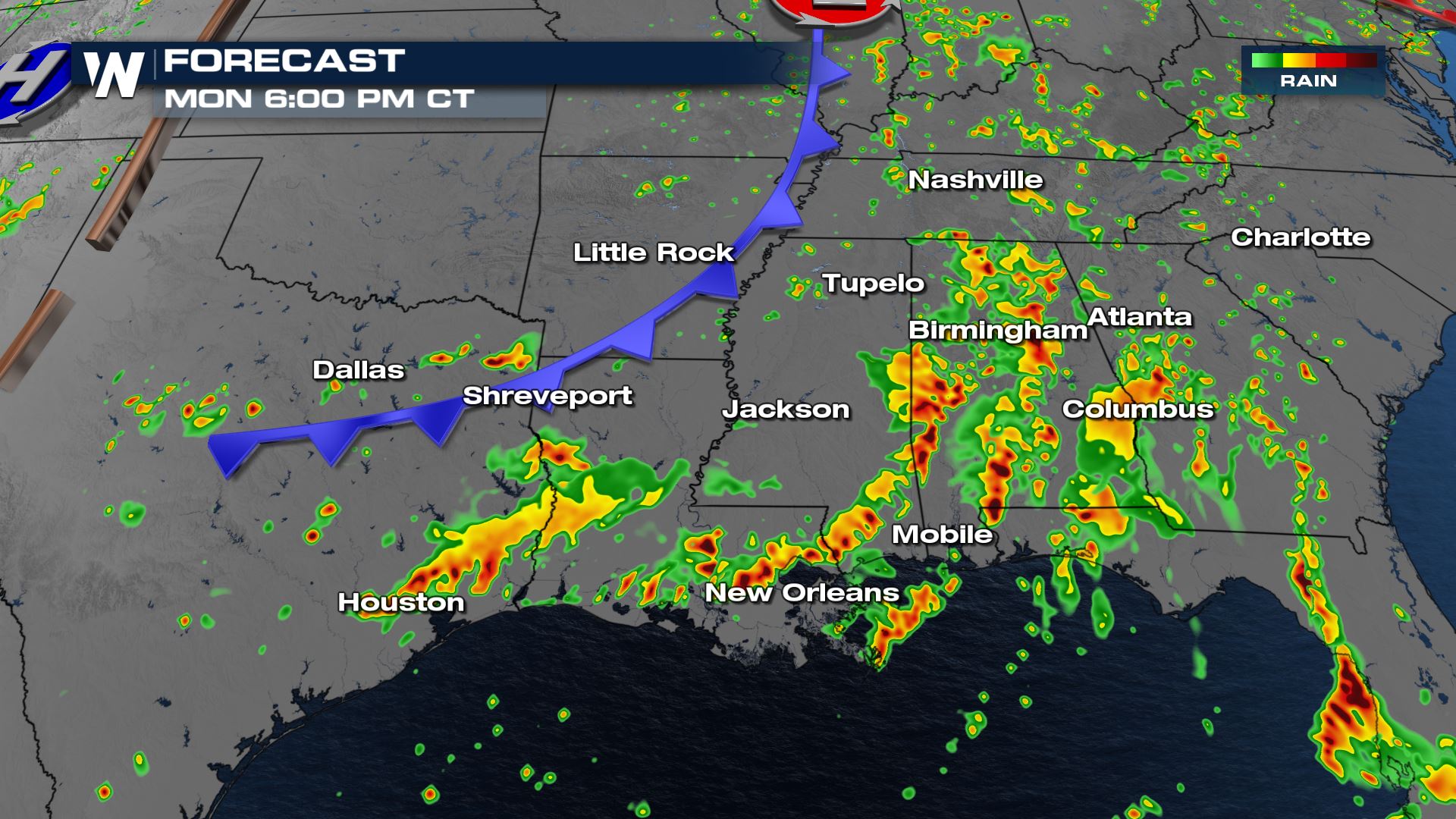 Rainfall Potential
Heavy rain will be likely within today's storms and some areas could see some flash flooding as a result. Looking at our latest rainfall forecast, areas of Alabama, Louisiana and Texas could see some of the highest rainfall through early Tuesday.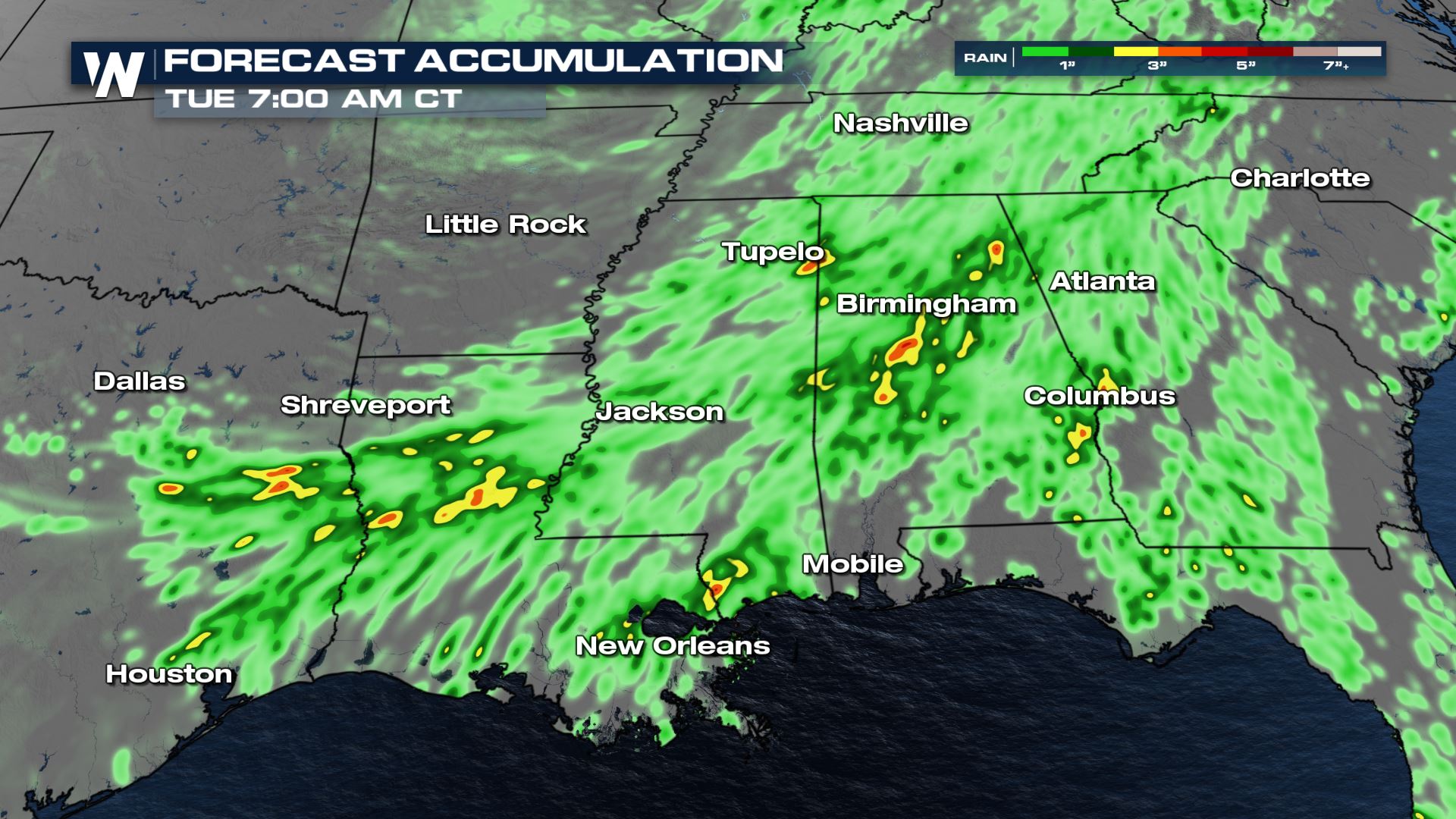 Heavy rainfall impacted several cities, including New Orleans which picked up over 1" of rainfall making this their wettest July 12th in recorded history.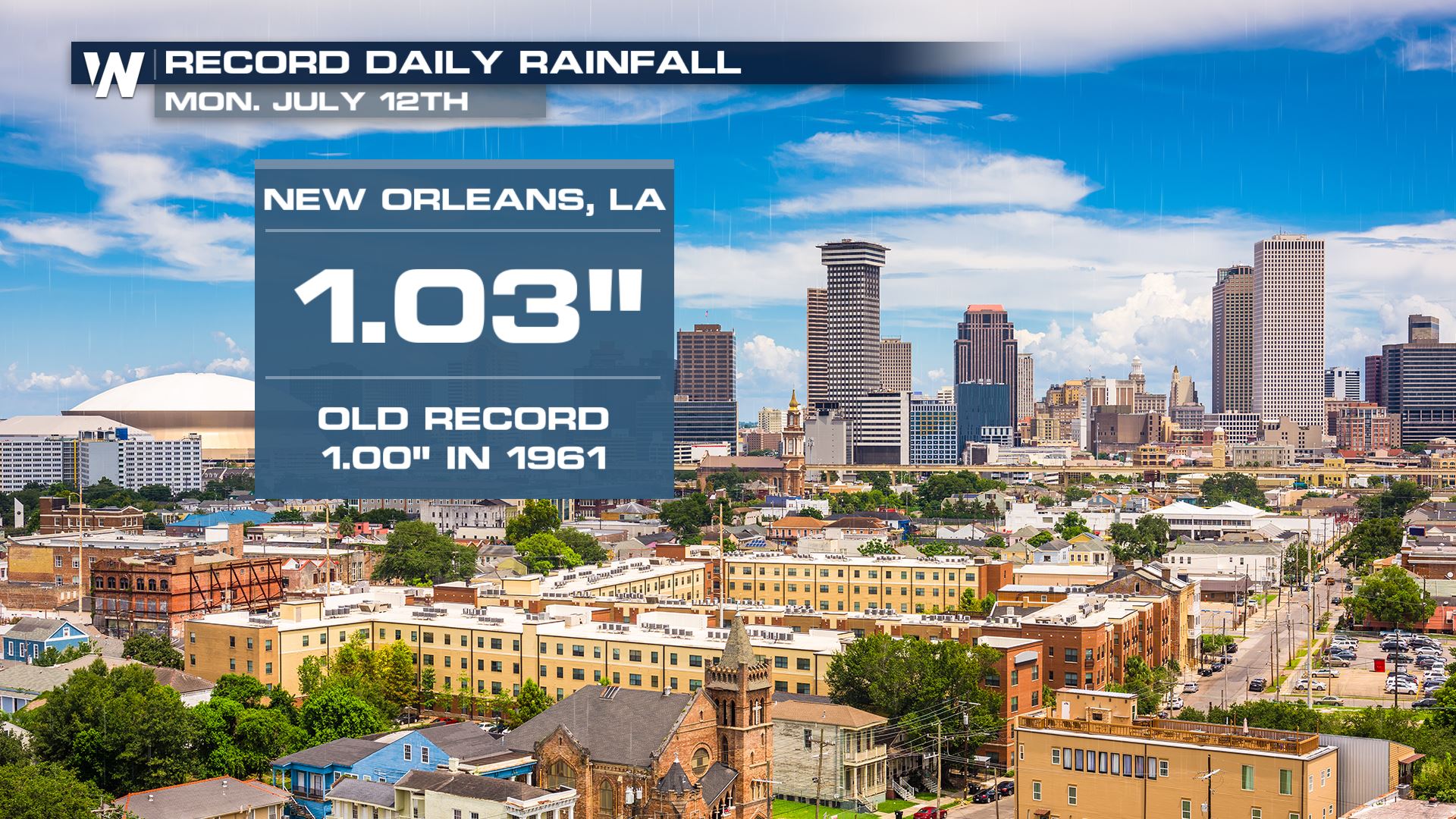 For more on the severe storms and flood threat tune into WeatherNation, streaming 24/7.