The Storm Prediction Center has released a preliminary count on the number of tornadoes during the month of January 2023. So far, there have been 124 confirmed tornadoes in 16 states, which is the third most on record for the winter month. The tornadoes included 2 in northern California, during one of our many atmospheric river events at the beginning of the month. There was a tornado outbreak in Alabama, Georgia and Mississippi on Thursday, January 12, killing 9 people.
Another tornado outbreak on January 24 produced a powerful EF-3 tornado in the Houston suburbs.
2023 is ranked third in most January tornadoes, after 1999 and 2017 which had 212 and 137 tornadoes, respectively. We also had numerous tornado watches issued, with a total of 25! This also ranks third for the most number of tornado watches in the month of January.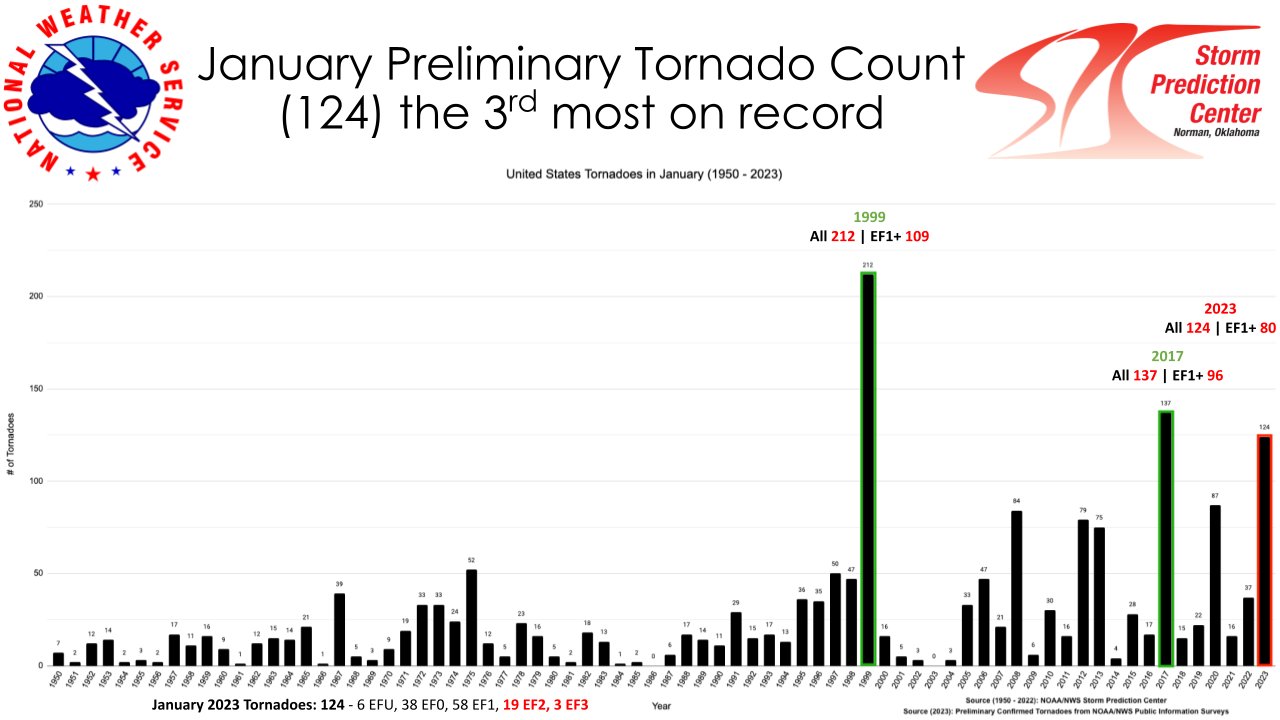 We had numerous days under the "ENHANCED" risk category by the SPC, which is a level 3 out of 5 threat. In total, there was an enhanced outlook 5 days: on the 2, 3, 12, 19 and 24 of the month. This is the most days in January since the enhanced category was added in 2014. Not only were there tornadoes, but also damaging wind and hail reports. According to the SPC, there were a total of 793 severe weather reports which is nearly double the January monthly average (10 year average).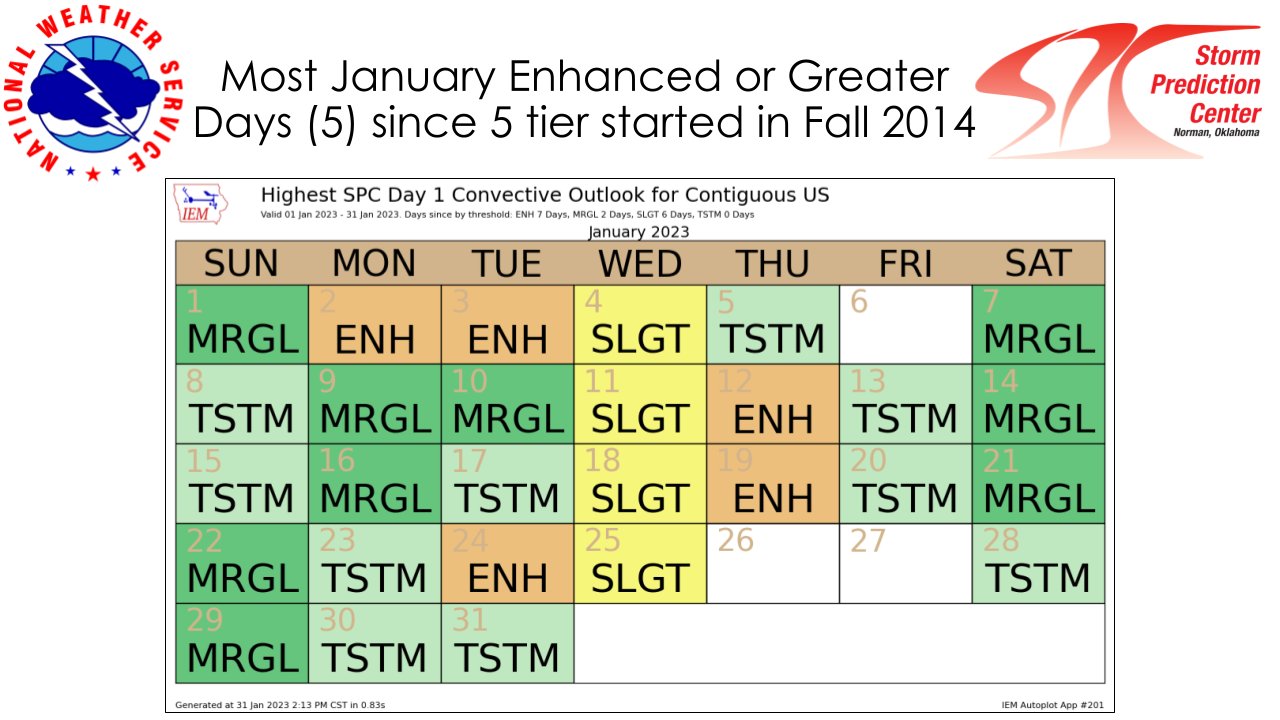 For more on the severe weather potential in the forecast, join WeatherNation always streaming 24/7.