Summer's heat may be a little hotter in the eastern and western section of the nation, according to the
latest 90 day outlook issued
from the
Climate Prediction Center
. Warmer than average temperatures are predicted along the Eastern Seaboard and throughout most of the West. The Plains are expected to see cooler than normal temperatures, mainly due to soil moisture remaining well above normal.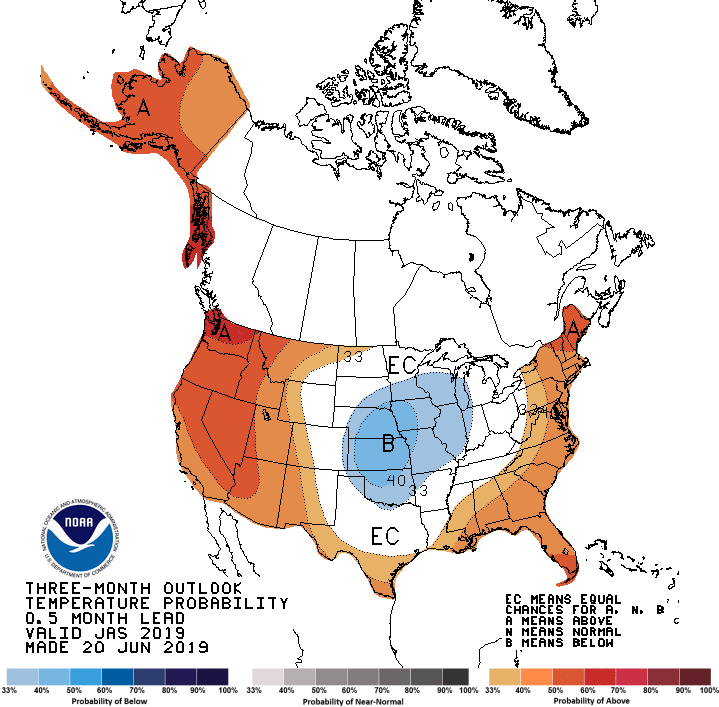 Above average precipitation is in the forecast through most of the inter-mountain West into the Central Plains.
According to the Climate Prediction Center
, the current weak El Nino and model predictions support the wetter than normal forecast. The
June El Nino update
 expects El Nino conditions to continue in the Pacific Ocean throughout the summer, and may last into the fall and winter.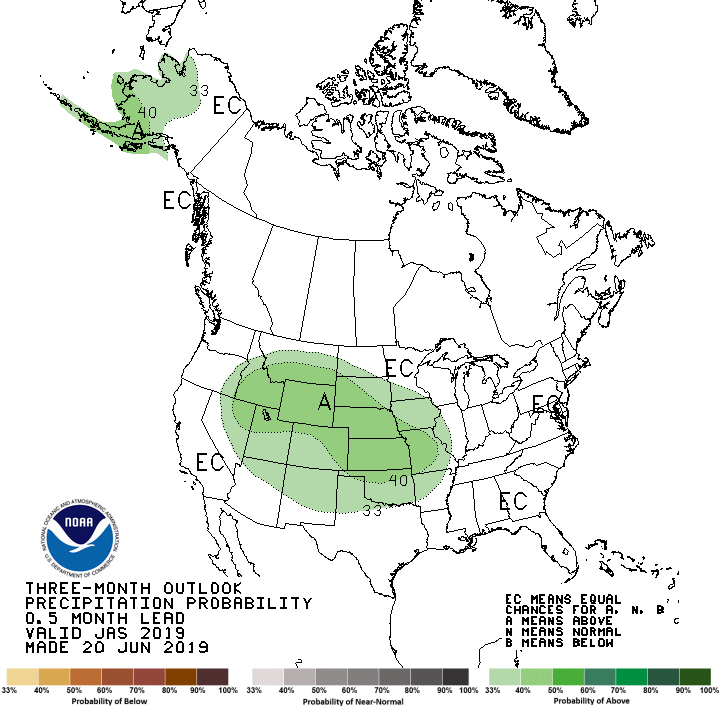 The drought forecast shows only has a few areas where drought persists or may develop: the Pacific Northwest, far northern Plains, Rio Grande of Texas, and coastal North Carolina.
The July forecast
 has drier than normal conditions in the Pacific Northwest, supporting the drought continuing. With near normal precipitation expected in the other above mentioned areas, drought conditions will likely continue and may expand.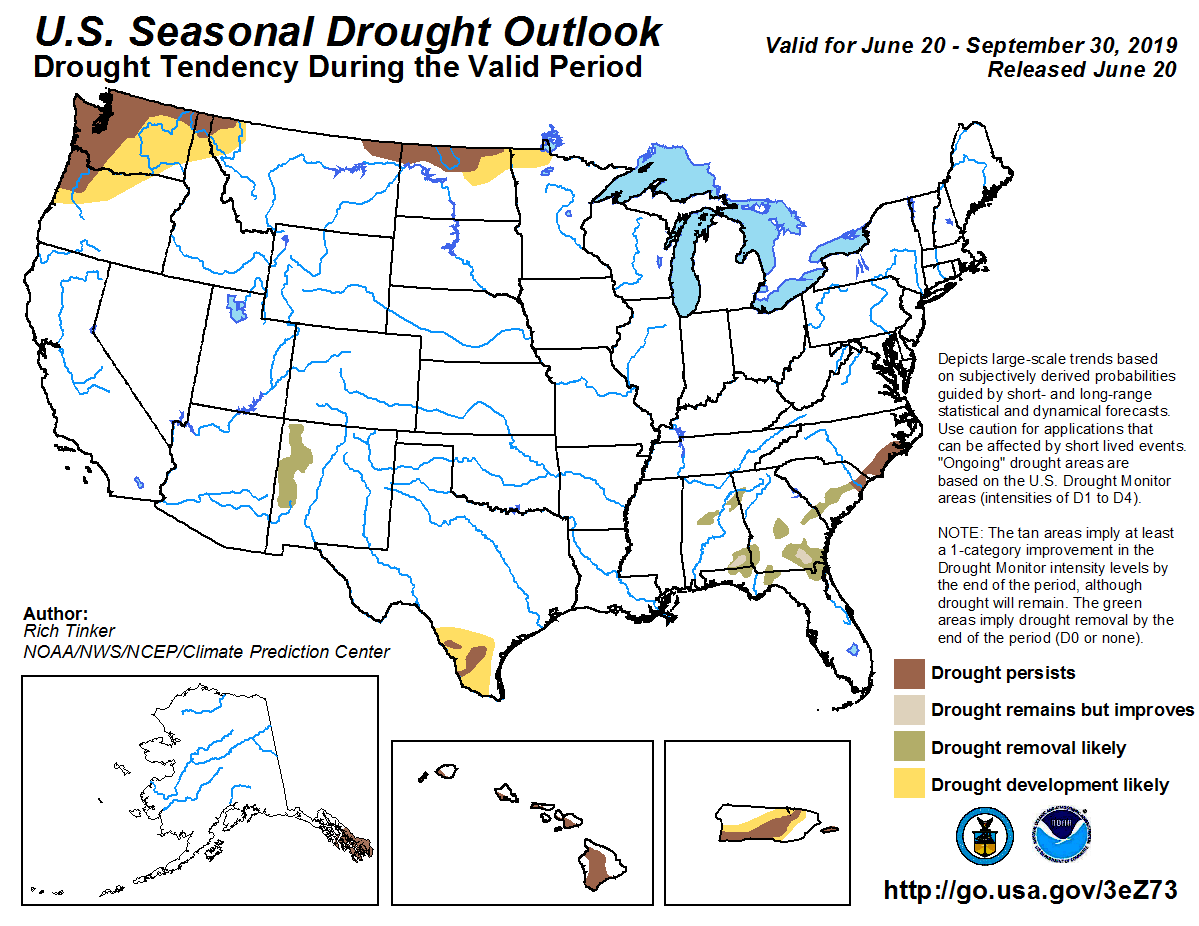 For WeatherNation: 
Meteorologist Mace Michaels