On Thursday morning, the National Oceanic and Atmospheric Administration (NOAA) released it's outlook for the 2019 hurricane season. In combination with scientists at the Climate Prediction Center and the National Hurricane Center, the outlook for this year calls for a near normal season for number of tropical cyclones. https://youtu.be/Xm-lJpuVNuI Compared to an "average" season where there are 12 named storms, 6 of which become hurricanes, and 3 of
those
which become major hurricanes (category 3 or higher), this season's outlook calls for a near normal season with 9-15 named storms, 4-8 of which will become hurricanes, and 2-4 of which will become major hurricanes. The main factors contributing to the outlook are the presence of El Nino, which is expected to last through the peak of hurricane season. El Nino would act to inhibit storm development by increasing wind shear in the tropical Atlantic. However, NOAA says there are competing factors, with other signals pointing to increased activity. Countering El Nino is the expected combination of warmer-than-average sea-surface temperatures in the tropical Atlantic Ocean and Caribbean Sea, and an enhanced west African monsoon, both of which favor increased hurricane activity. https://youtu.be/dJQ19dyerjg Regardless of the forecast, NOAA and WeatherNation want to remind you that "
it only takes one". 
No matter what the forecast calls for, it is so important to be prepared for the season ahead. Even if just one storm makes landfall where you are it will be "a bad season" for you. Always take steps to prepare for the worst case scenario. "Preparing ahead of a disaster is the responsibility of all levels of government, the private sector, and the public," said Daniel Kaniewski, Ph.D., FEMA deputy administrator for resilience. "It only takes one event to devastate a community so now is the time to prepare." Be sure to join WeatherNation all next week for Hurricane Prep Week. From May 26-June 1, WeatherNation will air special stories to get 'hurricane ready', from what to put in your hurricane supply kit, to understand how a hurricane forms, to the impacts tropical systems can bring. Plus, live reports from John Van Pelt from the Florida panhandle as they continue to recover from Hurricane Michael's effect in the 2018 season. Join us all next week for Hurricane Prep Week.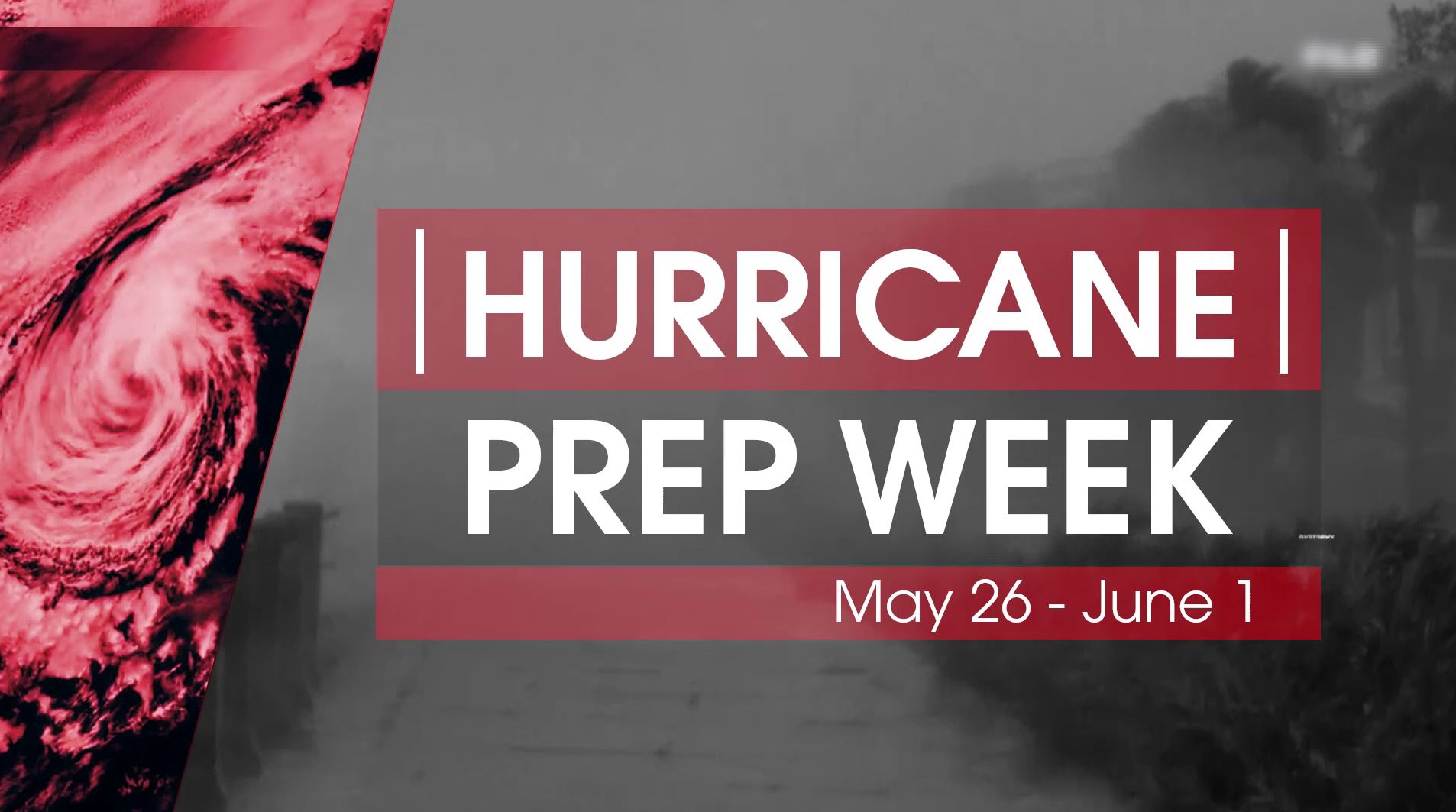 CENTRAL PACIFIC OUTLOOK
https://twitter.com/NWSHonolulu/status/1131319903301046275 The NWS in Honolulu has also posted their hurricane outlook for the central Pacific. They are predicting that this hurricane season will be above normal with the amount of named storms and recommend preparing as soon as possible for the season. For more information on Hawaii's wet and dry season and how to be prepared for this hurricane season, you can follow this
link
to the NWS Honolulu and CPHC facebook live. NOAA is also predicting a 70% chance that the central Pacific hurricane season will be above average. You can read the full details on the NOAA website 
here
.