The lake effect snow machine is back up and running for the Great Lakes and the snow chances could last through Friday.
Forecast
North winds will continue over the Great Lakes (Michigan, Huron, Superior, Ontario and Erie) over the next few days.  This particular set-up will lead the some heavy accumulation for parts of Michigan.  Here is the latest forecast.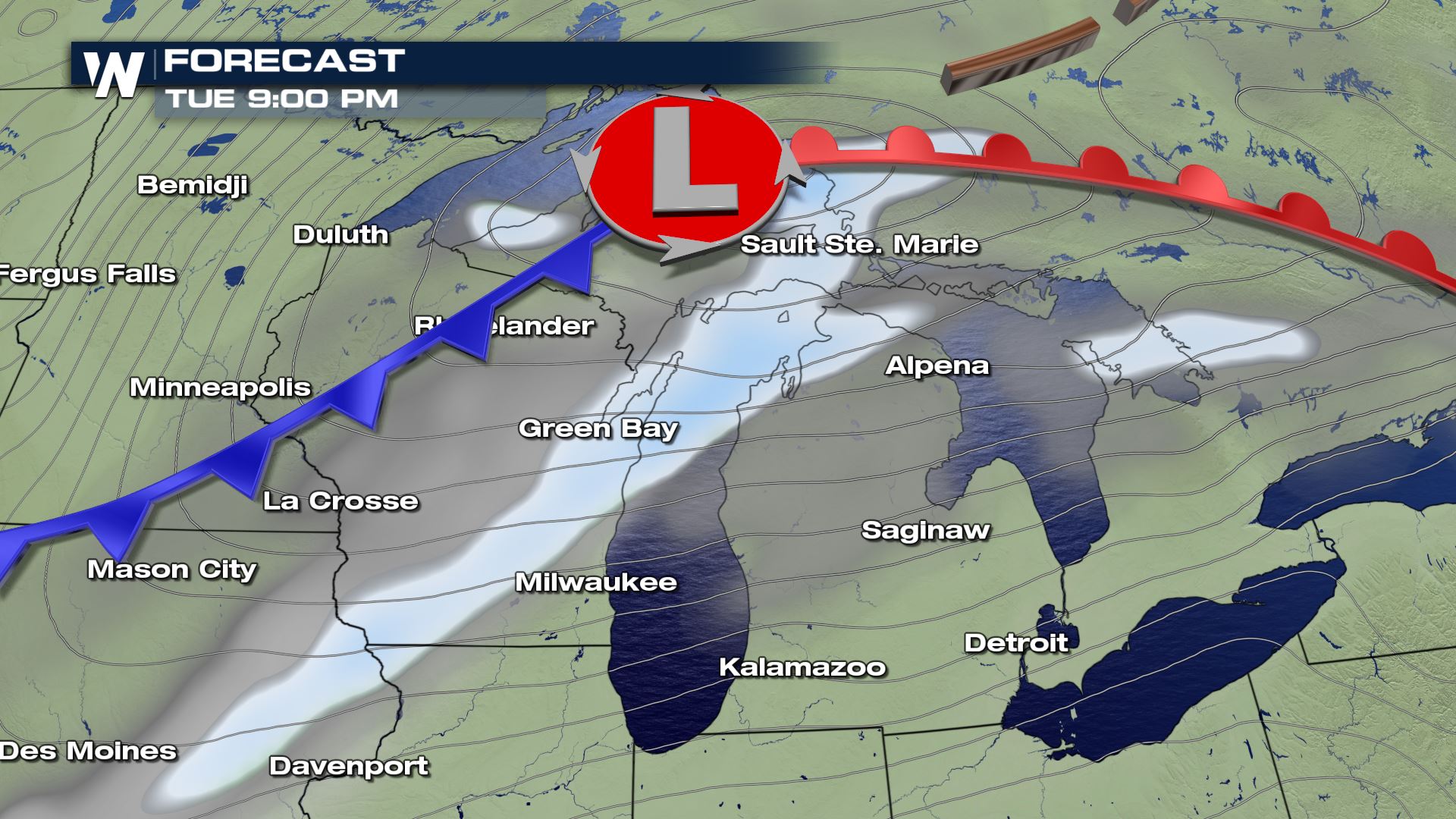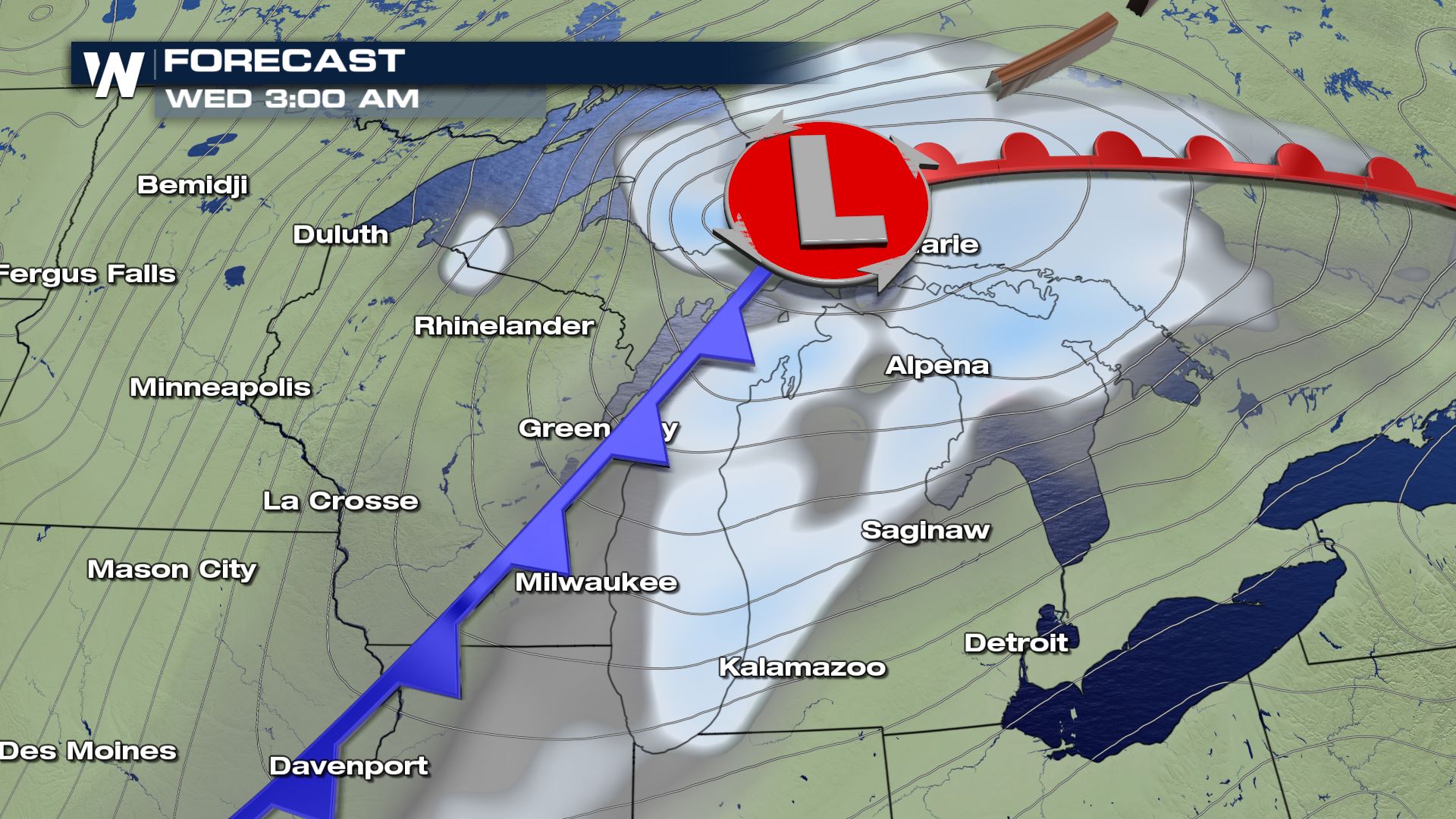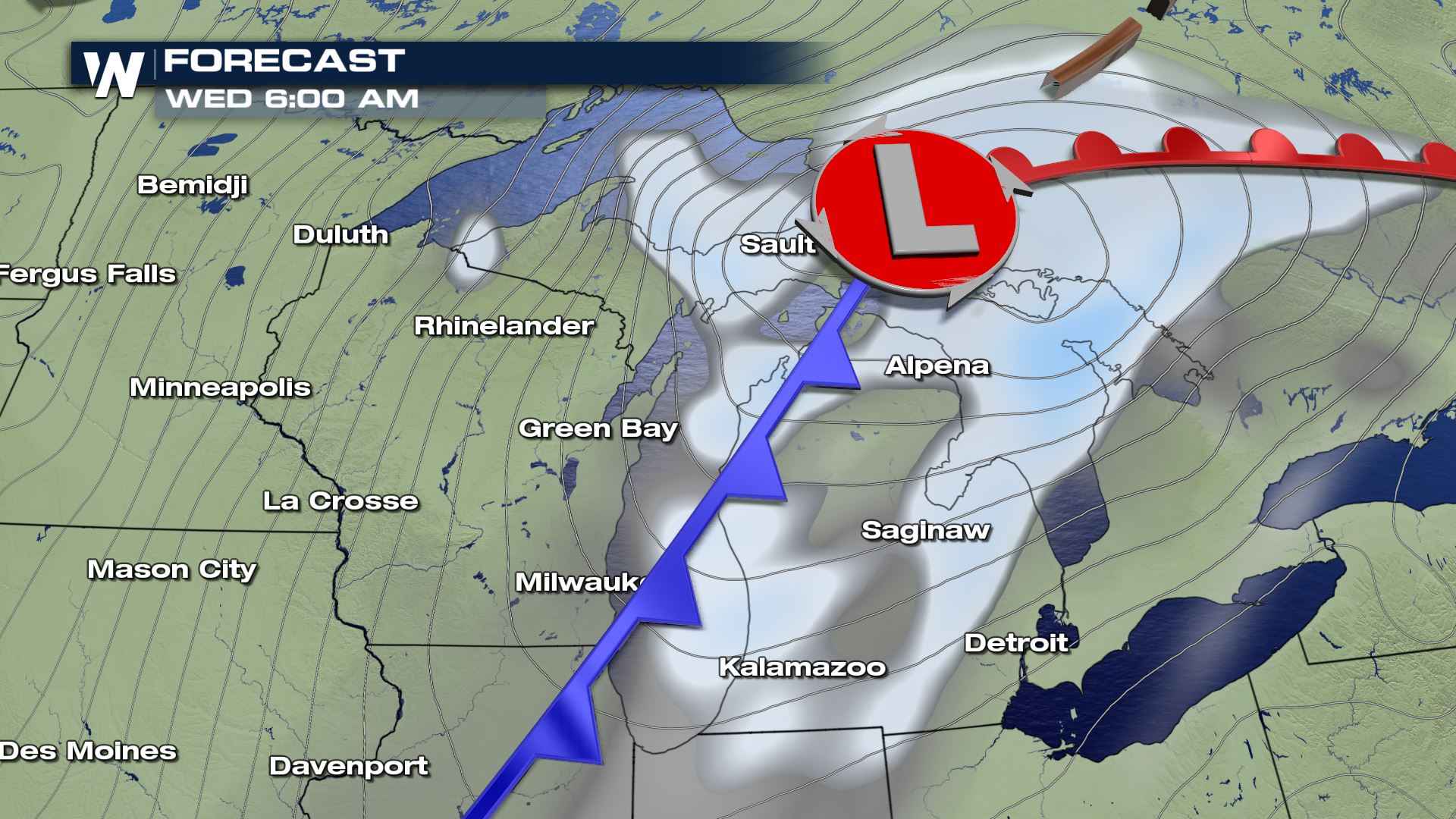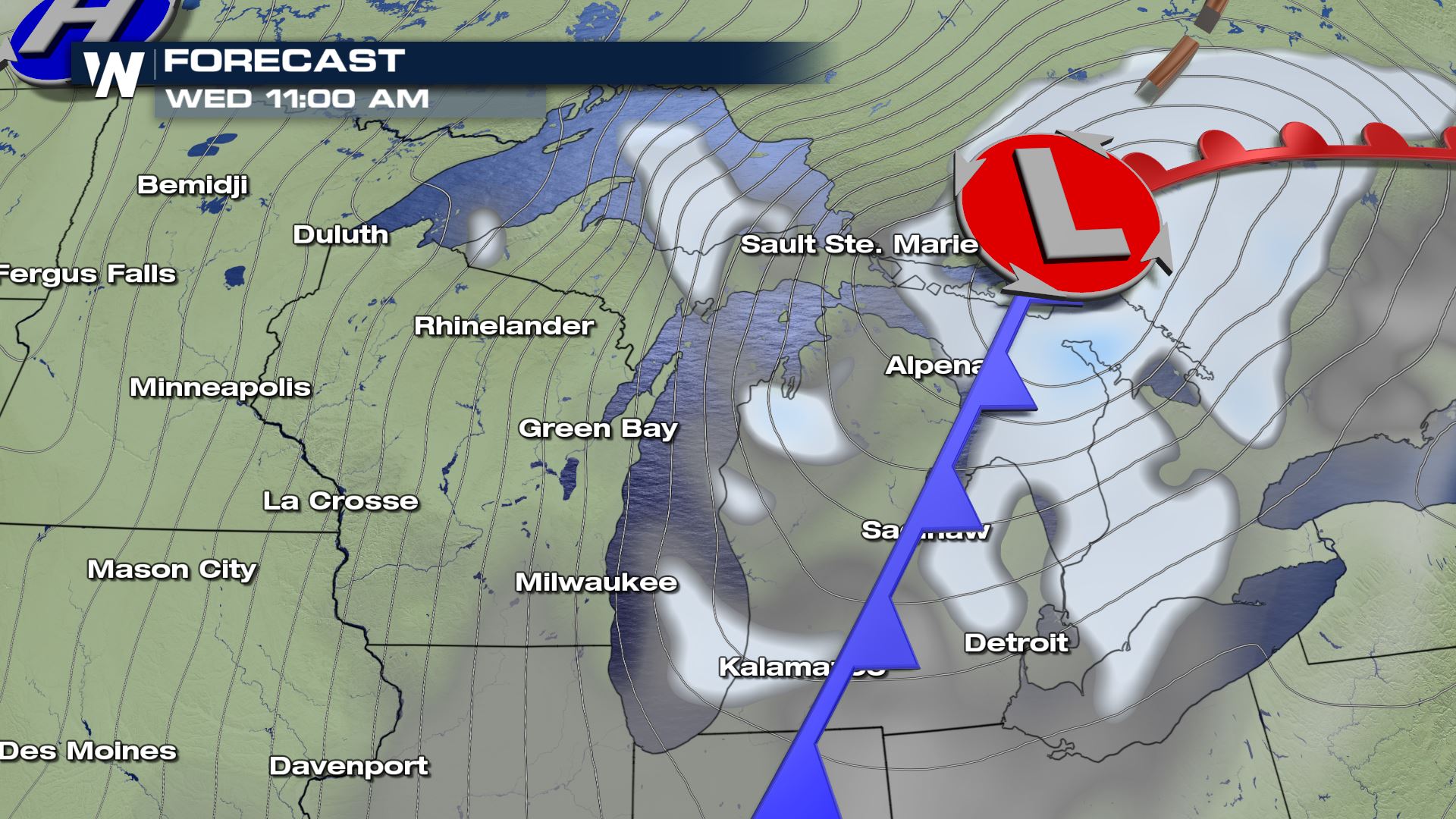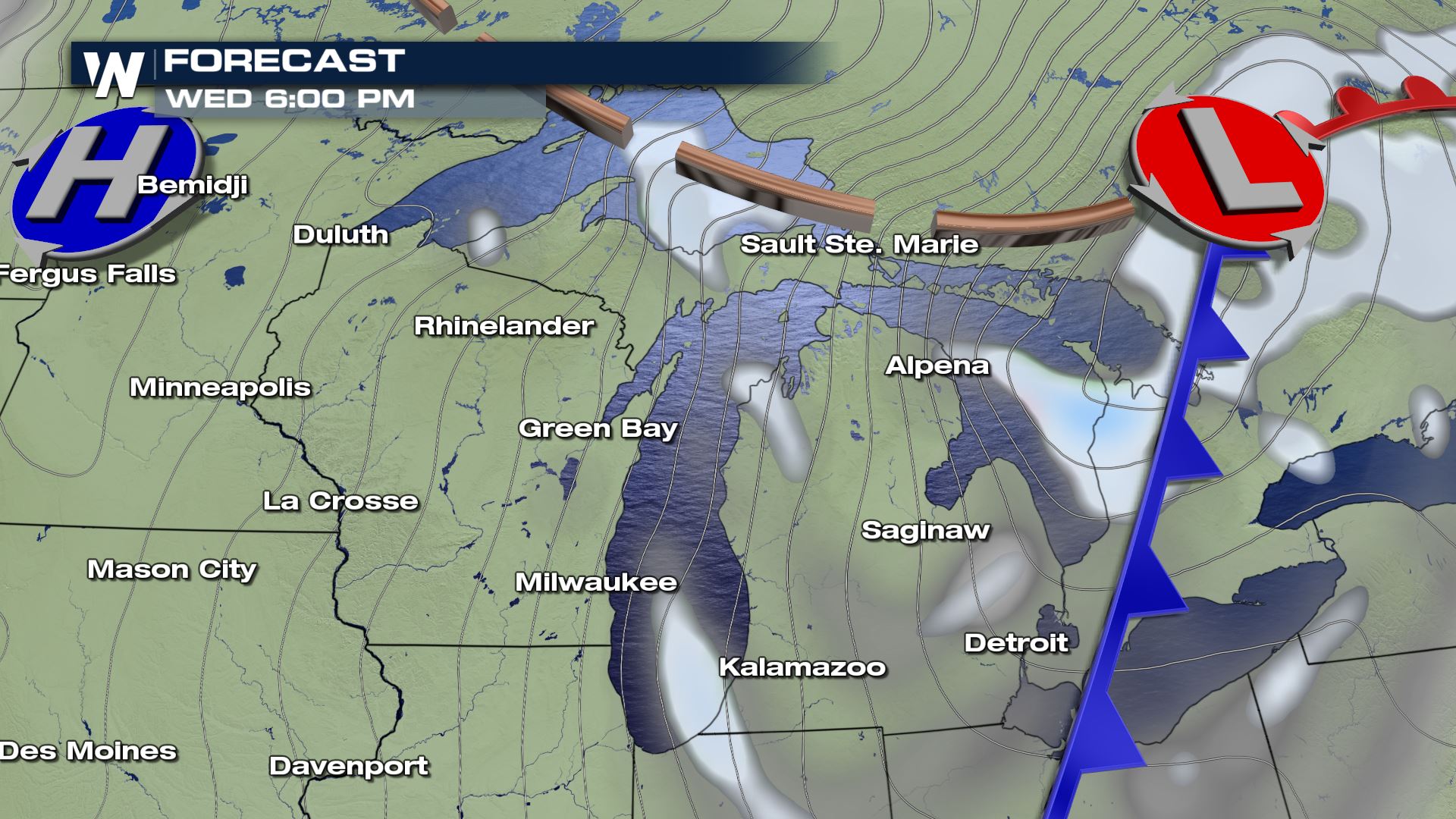 Snowfall Potential
Isolated areas could see over 6 inches of snow through Friday morning.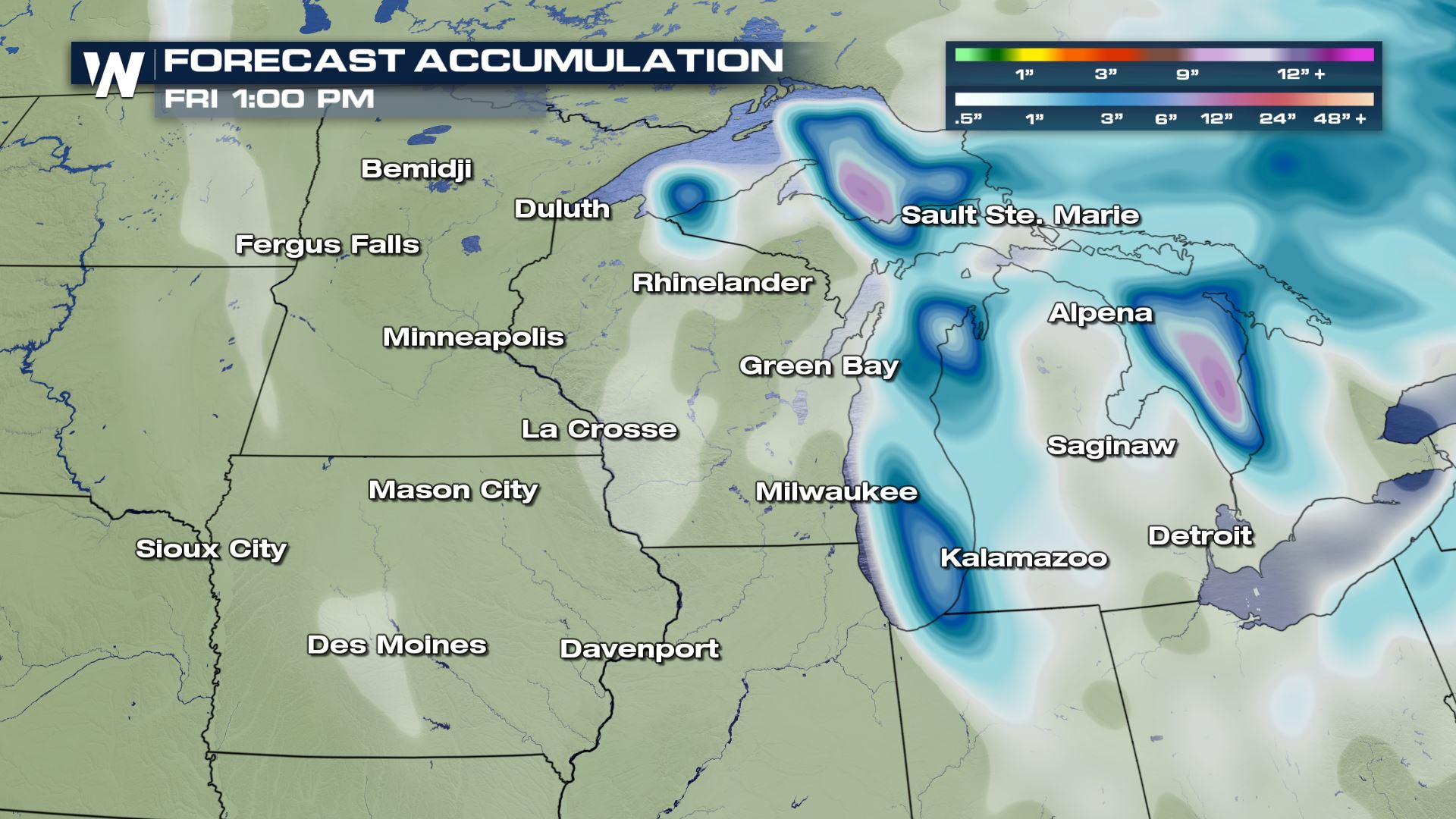 Winter Weather Alerts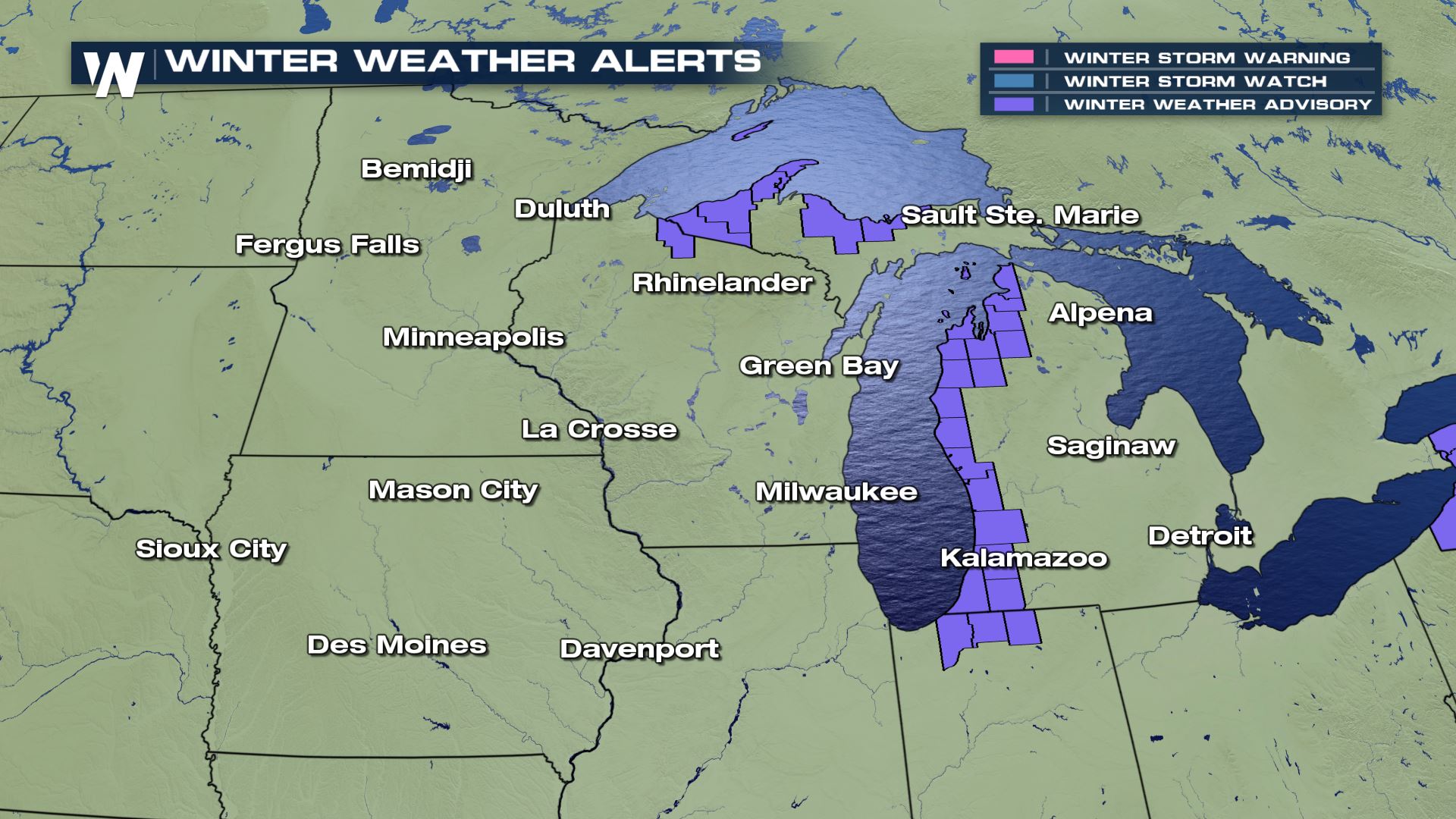 Winter Weather Advisories are in effect through Thursday for counties along the southern shore of Lake Superior and the eastern shore of Lake Michigan.  Hazardous travel is likely for the areas under the advisory.
Meteorologist Patrick Crawford