With
high lake levels
and a persistent wind, flooding along the shores of the Great Lakes will continue to be a concern today (Thursday) in many communities. An often-overlooked threat from those not familiar with the region, lakeshore flooding is similar to coastal flooding during a Nor'easter or storm surge flooding during a hurricane. https://twitter.com/DrFishSG/status/1255572110170349569 Thanks to a northeast wind Wednesday, residents near the shores of Lake Michigan's Green Bay dealt with coastal erosion and lake water inundating some neighborhoods.  The water covered roadways and surrounded homes in suburban Suamico, north of the city of Green Bay, Wisconsin. https://twitter.com/CameronMoreland/status/1255539942748565506 It appears the south end of Lake Michigan will bear the brunt of the lakeshore flooding threat today (Thursday).  Northwest Indiana and Southwest Lower Michigan should expect a strong northerly wind.  Communities along the lake will deal with strong winds, lakeshore flooding, and significant beach erosion.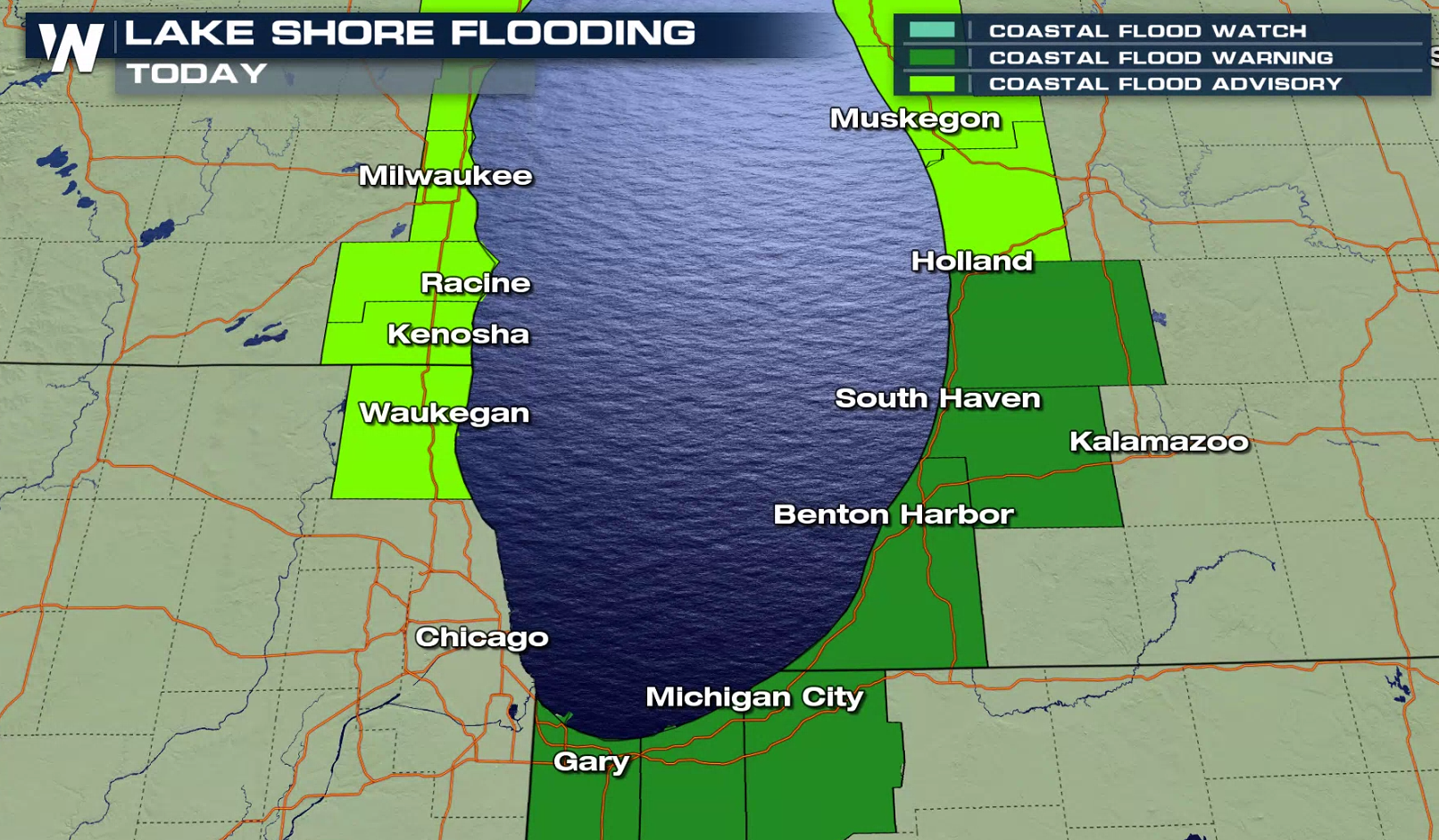 The shorelines of the counties of Cook in Illinois and Lake and Porter in Indiana will endure wind gusts to 45 mph throughout the day.  This will produce waves between 9 and 13 feet.  Some waves may occasionally reach up to 18 feet. Winds will be the strongest during the first half of Thursday and gradually lighten up through the evening, as
low pressure moves toward the East Coast
.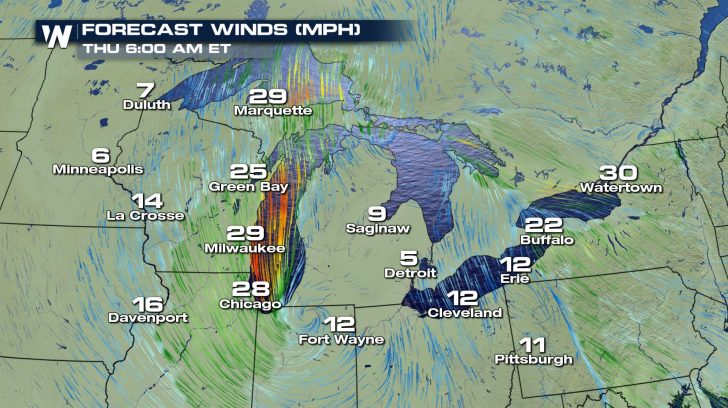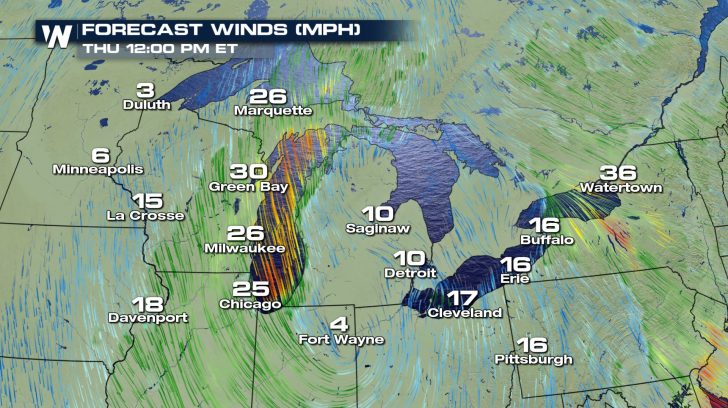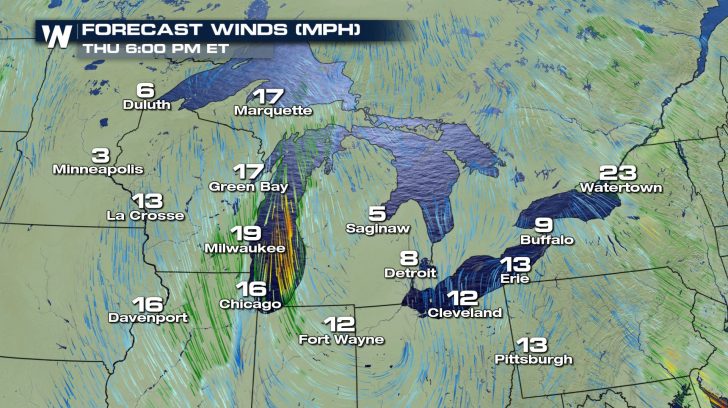 Gusty winds creating choppy waters on some of the other lakes have prompted local National Weather Service offices to issue Small Craft Advisories and Gale Warnings.  It will not be a great day to take the boat out on the water.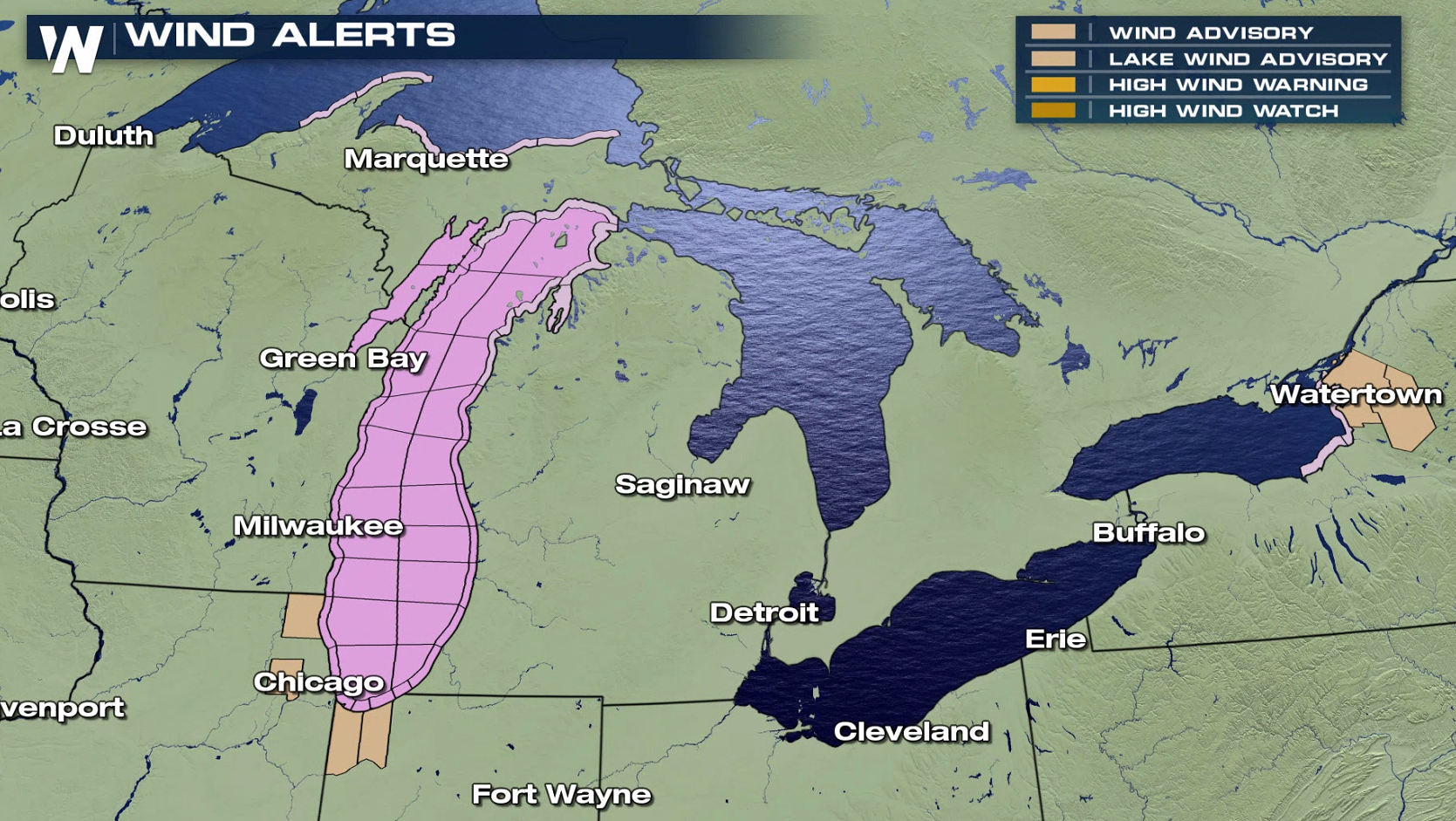 Looking ahead, the threat of lakeshore flooding and erosion will likely remain an issue into the summer.  This continues the trend of the last couple of years, thanks to higher-than-normal lake levels on all of the Great Lakes. Above average precipitation (rain) has helped to keep lake levels high in 2020, even through this winter saw a large deficit of lake-effect snow across the region.  For more on that, watch the video below. https://www.youtube.com/watch?v=wgNjRlYZXjQ