A cold front will bring severe storms to areas of North Texas today and this includes the cities of Fort Worth and Dallas.  The timing of these severe storms could be for your evening commute with the risk of large hail, tornadoes and damaging wind gusts.  Here is the very latest.
Severe Outlook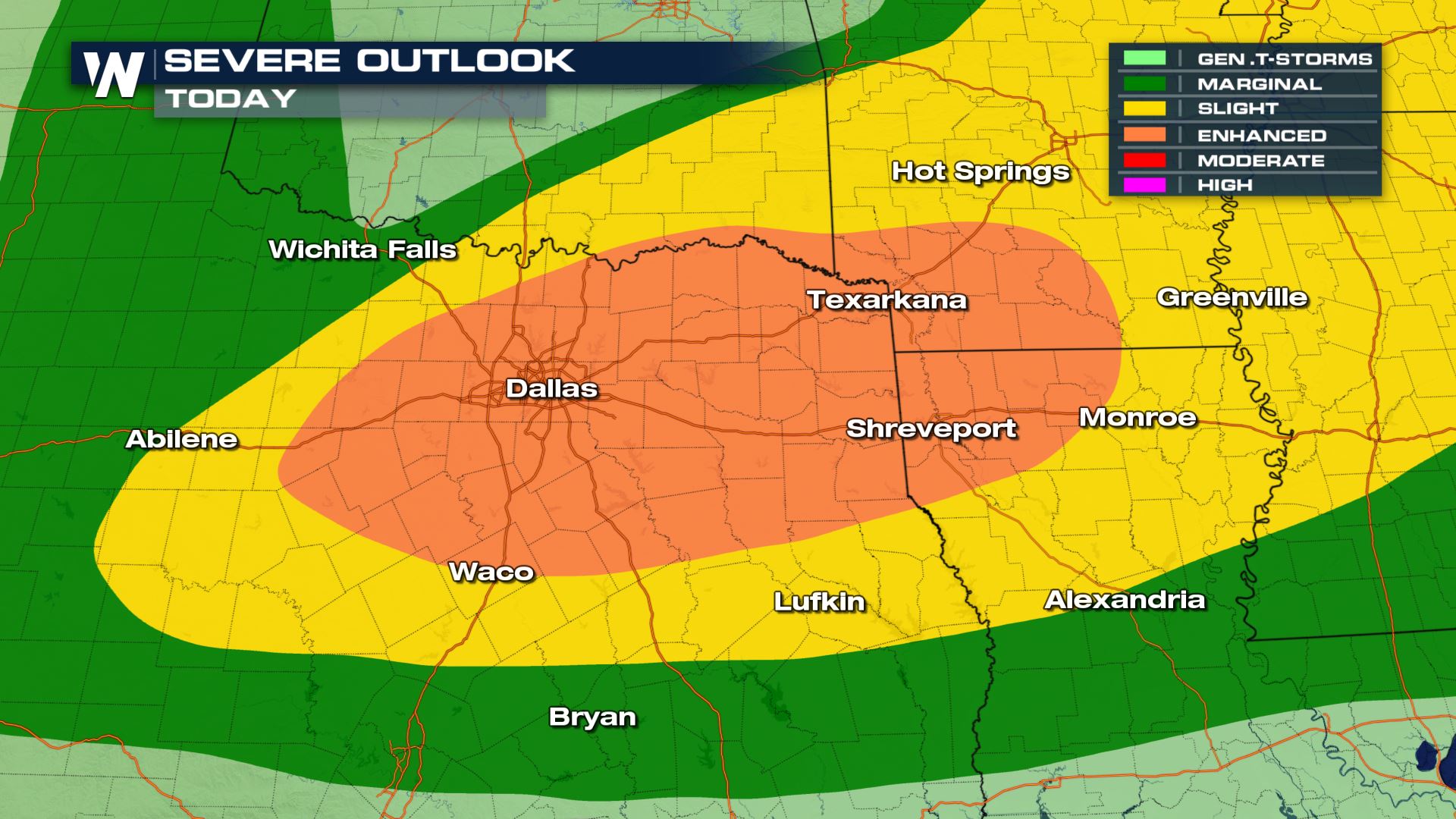 A large area of the Nation is under a risk of severe storms from the High Plains to the Mississippi and Tennessee Valleys.  The area that could see numerous severe storms will be North Texas in the ArkLaTex.
Severe Risks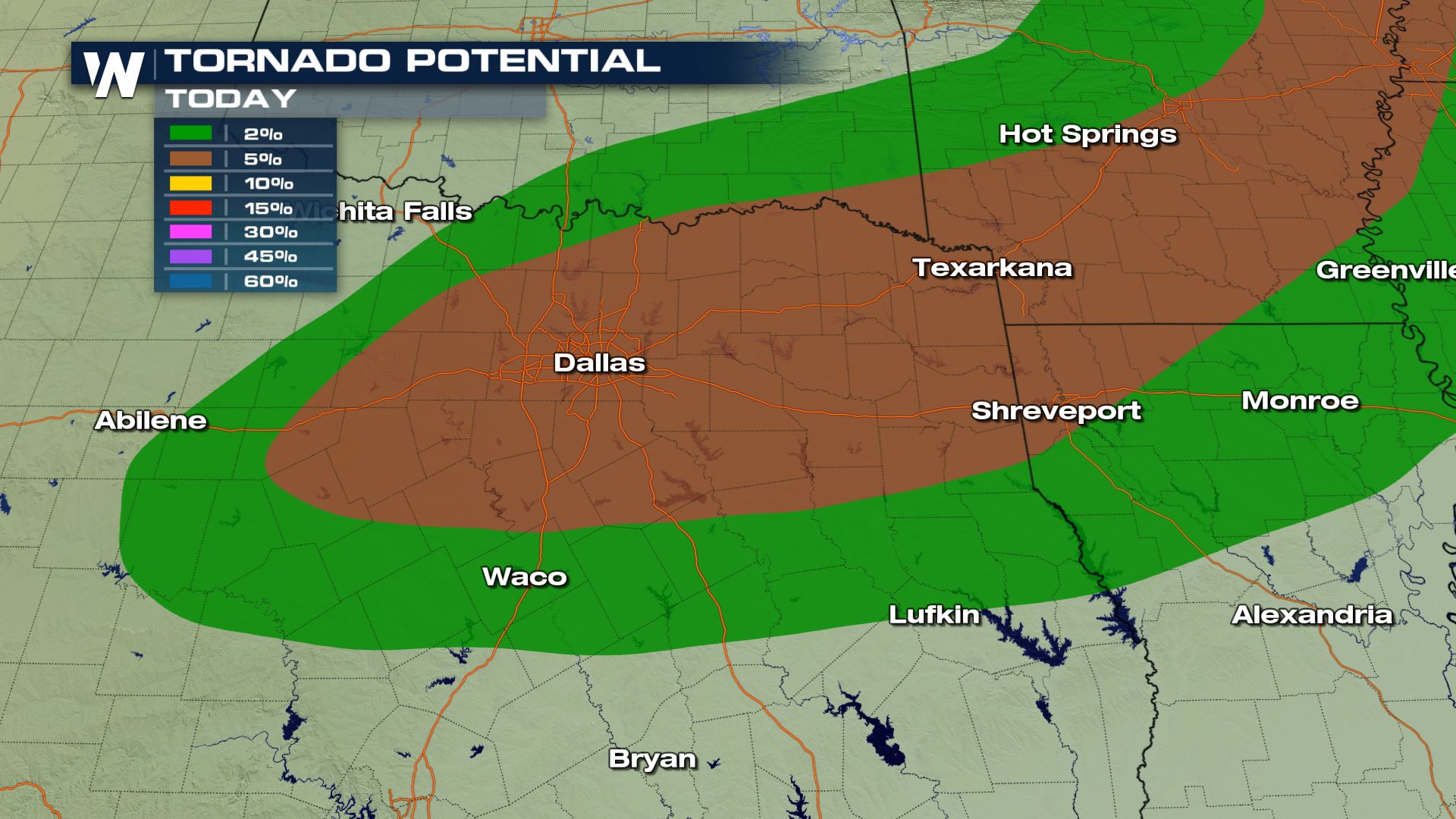 The biggest weather threats for North Texas will tornadoes and large hail (over 2" in diameter).  Damaging wind and heavy rain will also be a severe risk for this afternoon and evening.  Please be weather alert if you will be in this part of Texas today.
Forecast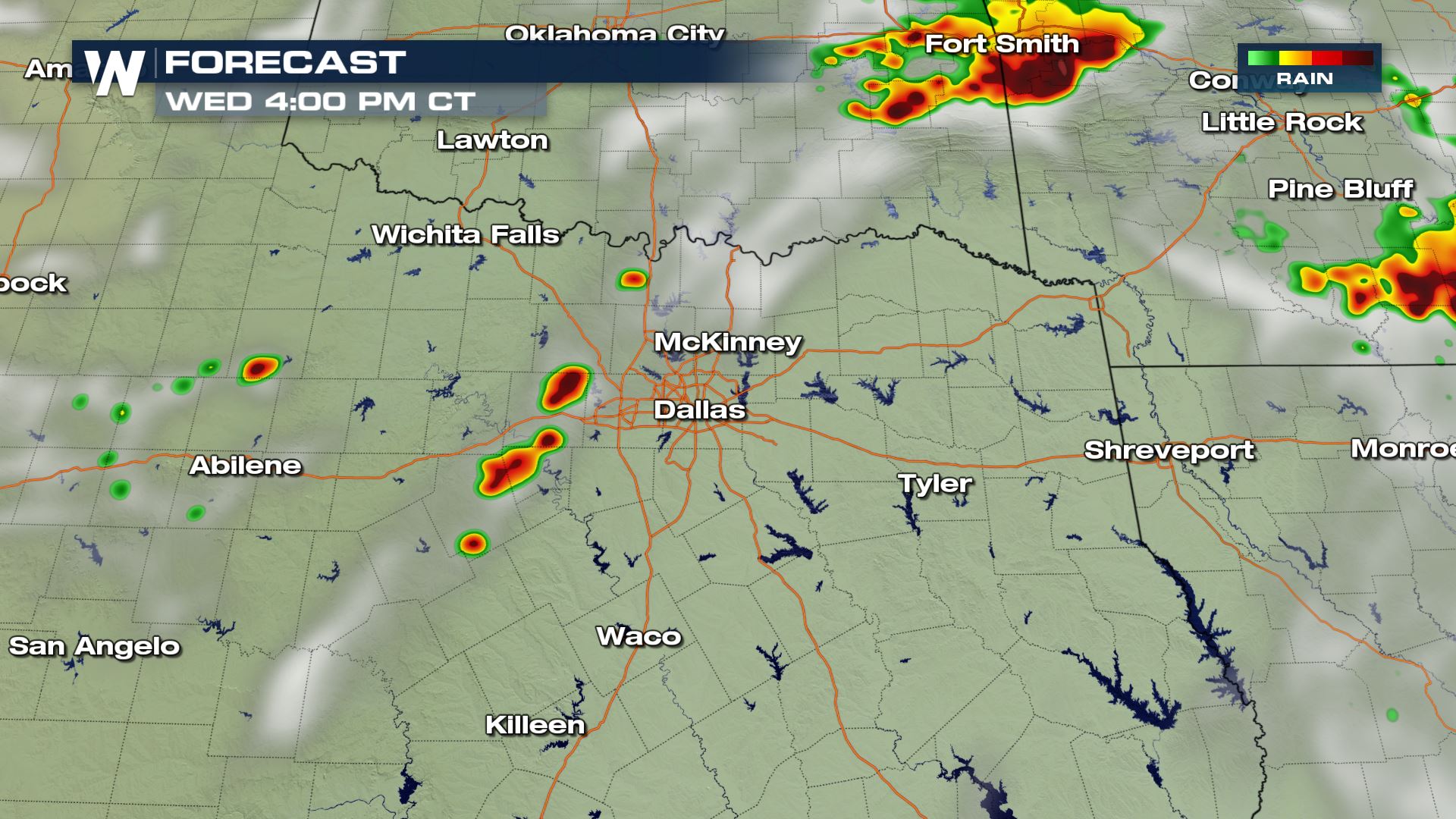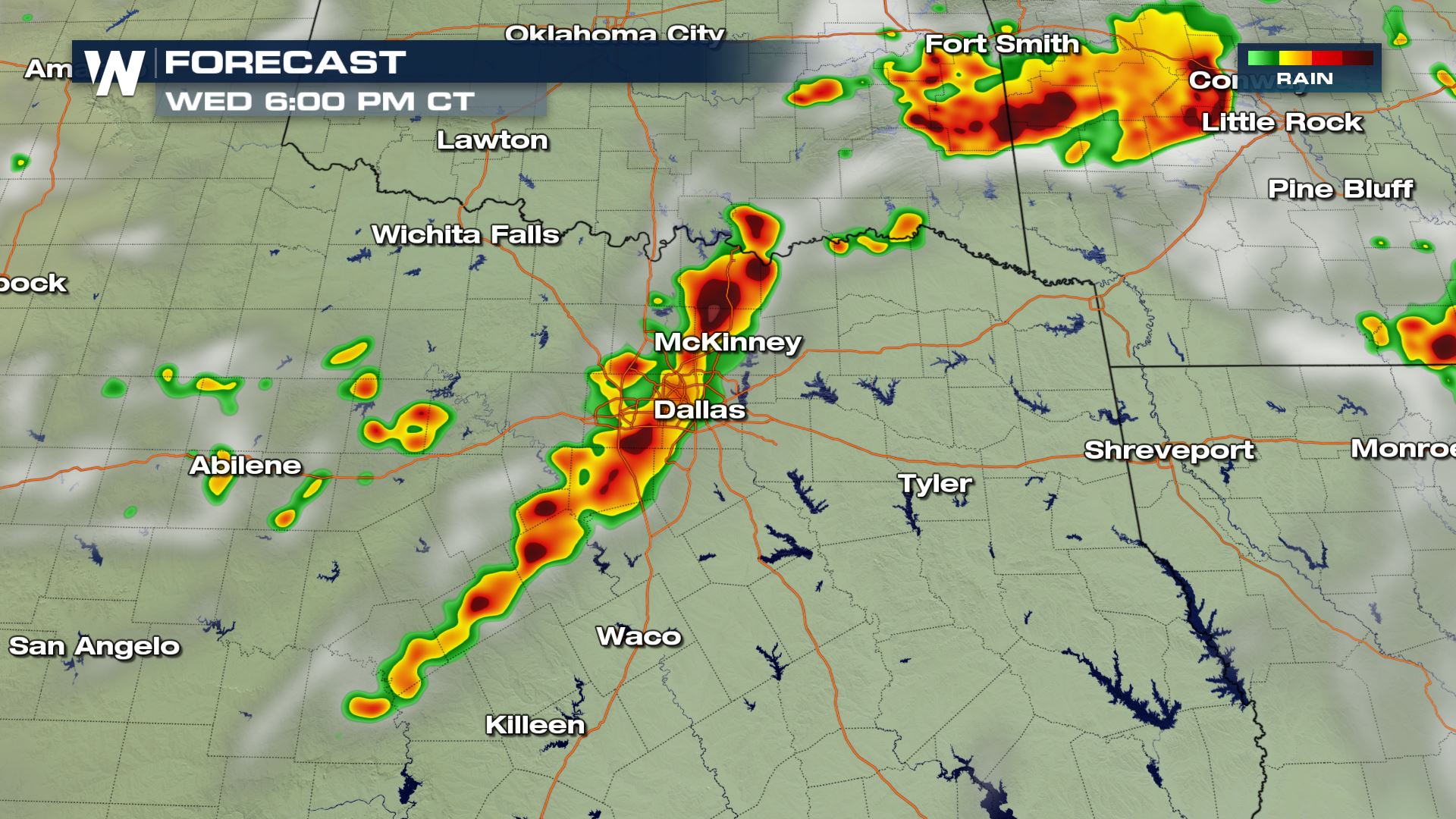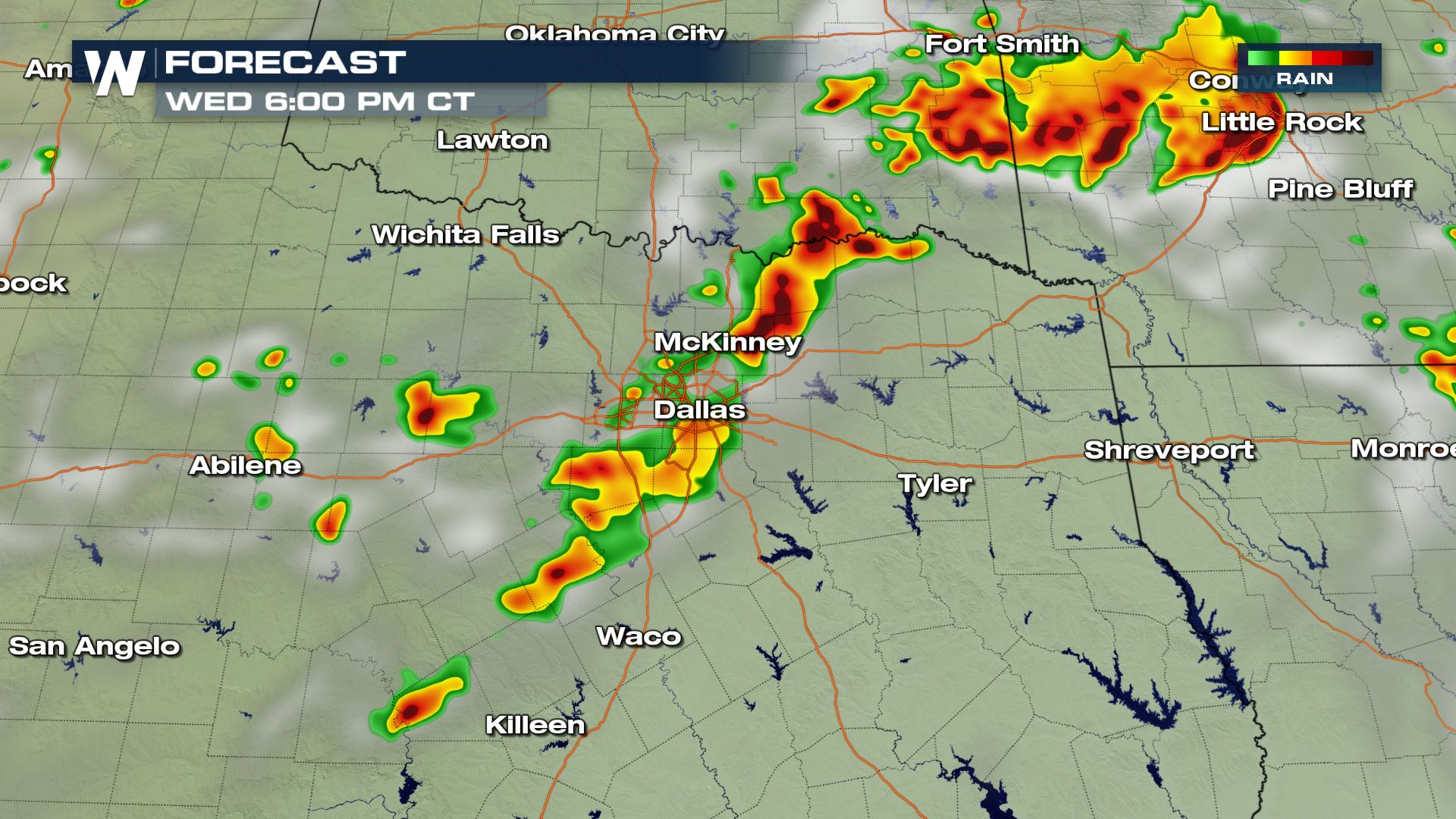 The timing for the storms will be for the late afternoon and into the early evening.  These storms will begin with today's daytime heating, but strong upper-level winds could keep these storms going well into Thursday morning.  Keep checking with WeatherNation for the very latest.