A strong upper-level low-pressure system moving east from California is triggering strong storms in the southern Plains, Deep South and Midwest this week. Storms look most intense late tonight in Texas and Oklahoma and through the day Friday as they track across the lower Mississippi Valley with significant hail, tornadoes, and damaging straight-line winds. A SEVERE THUNDERSTORM WATCH (above) is in effect for the Red River Valley and much of central and eastern Oklahoma into southern Missouri as storms develop around the area of low pressure tonight.
Related Articles - Friday's Severe Weather Risk and Severe Threat for the Midwest
The risk today stretches from the Rio Grande River to Indiana, with a higher risk from Tulsa through Del Rio. The most widespread hazard is large hail, possibly over 2 inches in diameter in some locations. Areas that could see hail that poses a significant risk to property (lime size and above) are highlighted in purple below.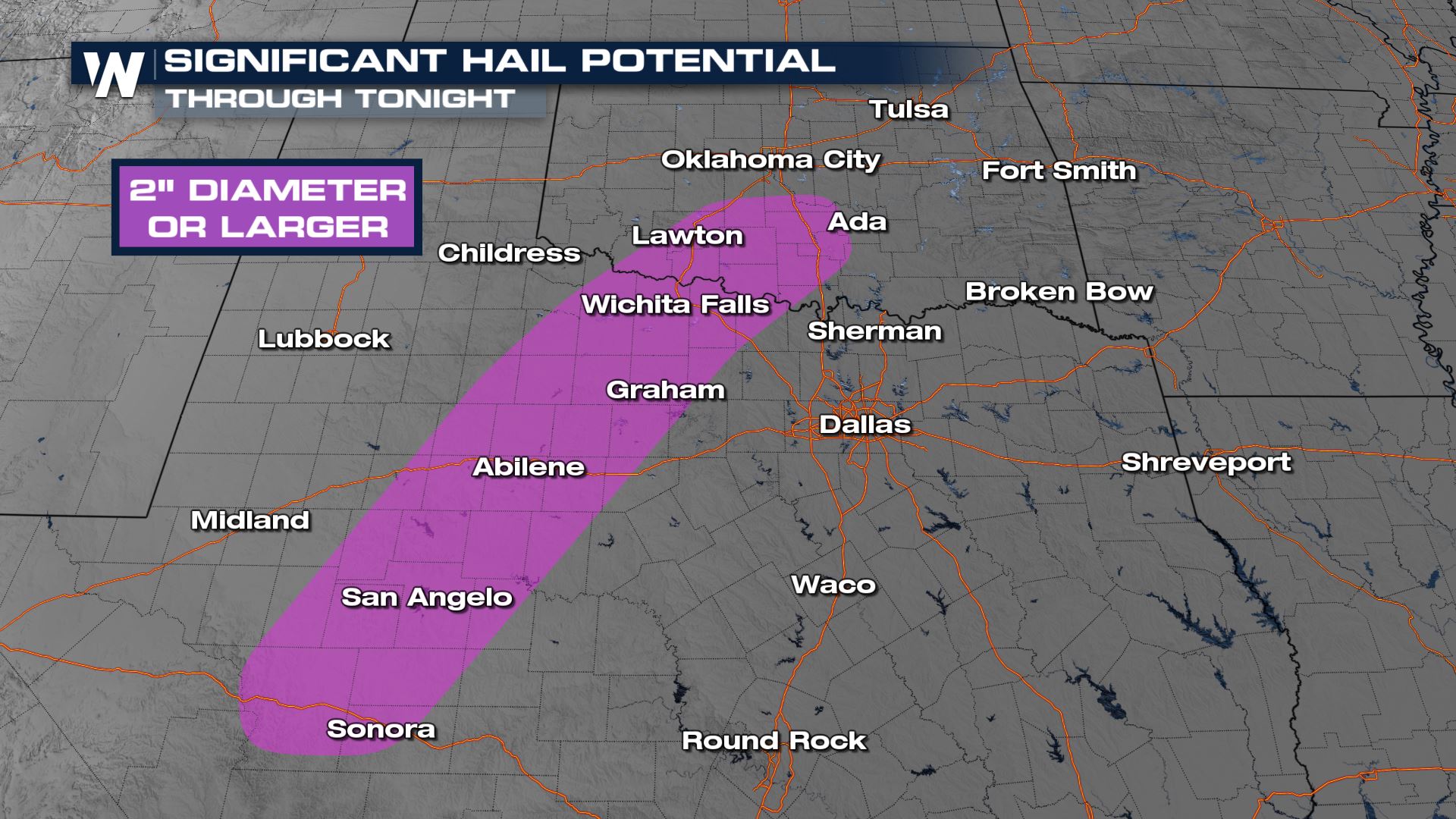 A low-end but nonzero tornado threat will accompany the risk of hail and damaging winds in the green shaded region below.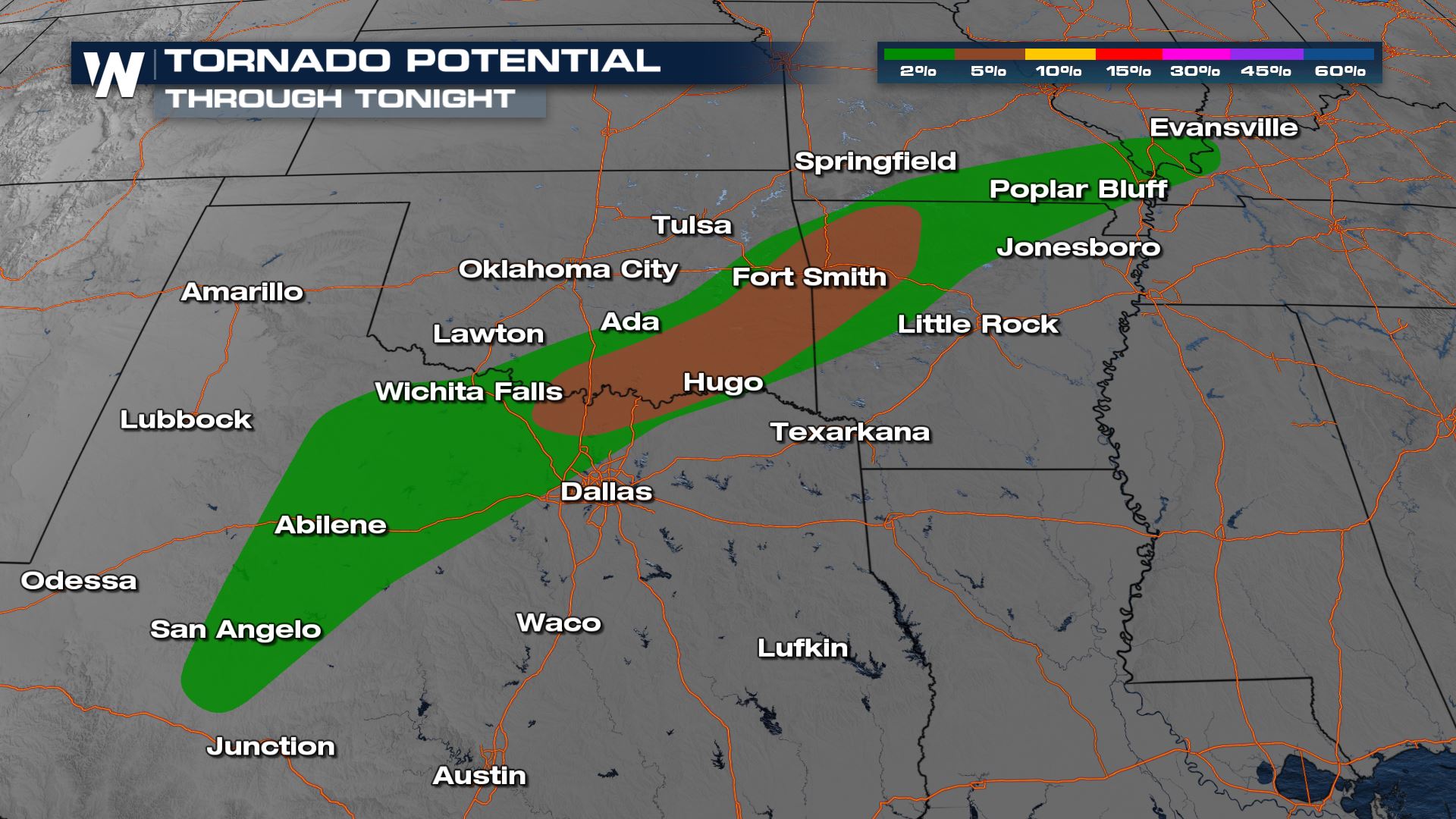 Storms continue around the area of low pressure and overnight in Oklahoma and Missouri. Storms initiate along the new cold front in Texas with large hail. Due to the overnight nature of these storms, it is important to have multiple ways to get alerts before you go to bed!
Stay with WeatherNation for the latest.