Strong thunderstorms moved through the Deep South Tuesday morning and continued through Wednesday in the early morning hours. Unfortunately, these tornadoes turned deadly into the overnight hours through Wednesday. The Storm Prediction Center had issued a MODERATE risk for severe thunderstorms on Tuesday. This was a level four out of five severe weather threat. After the day and into this morning, local storm reports from this tornado outbreak verified exactly where the highest probability of widespread tornadoes was likely. (ABOVE) https://twitter.com/WeatherNation/status/1597973893364555780 A likely tornado brought damage to the Eutaw Alabama area as a tornado debris signature made its way through the area. Daylight revealed these damage scenes from this storm: [embed]https://twitter.com/WeatherNation/status/1597998897636384768?s=20&t=0KofwZrAA52z_a57OaaHUg[/embed] The National Weather Service offices out of Jackson MS, Birmingham AL, and Shreveport LA have sent their crews out and made preliminary tornado reports for some of the observed tornadoes from Tuesday. All have a preliminary rating of EF-1.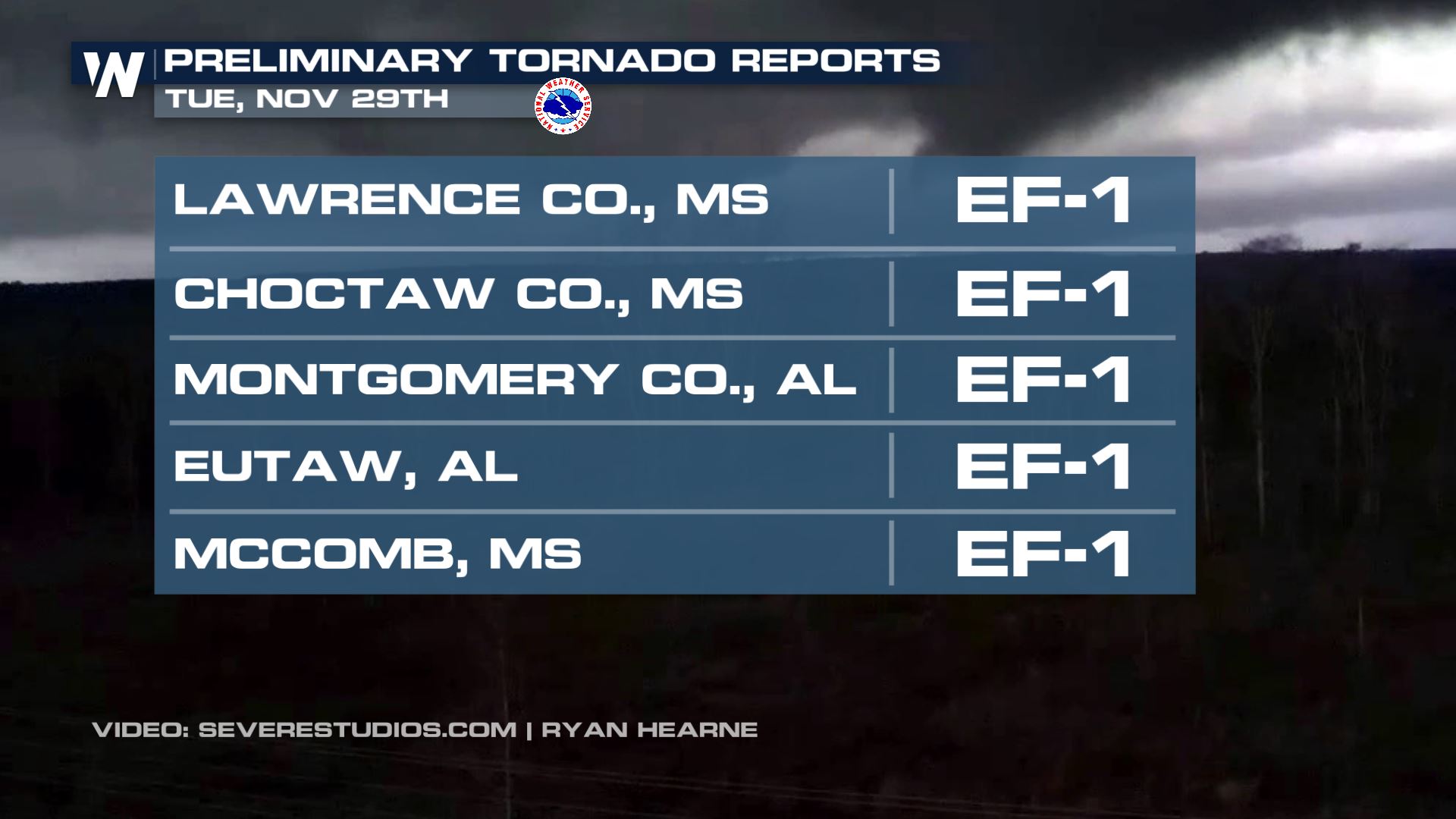 The Weather Prediction Center has kept a marginal excessive rainfall risk through today to account for the leftover frontal boundary.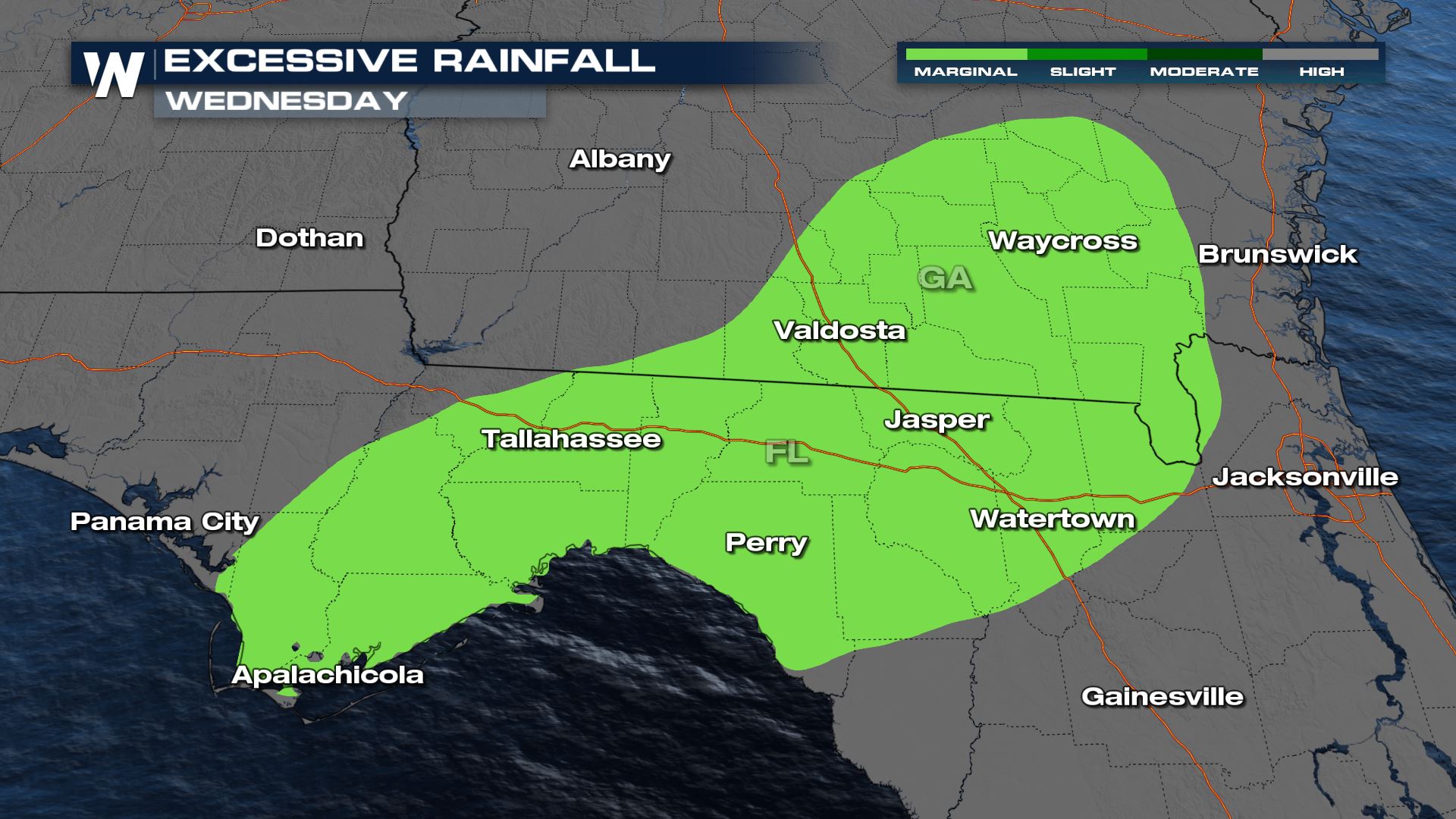 The Eastern Regional Forecast can be found :10 past the hour, every hour.