The Central U.S. has been fairly quiet so far this week.  But things could be ramping up a bit by the end of the week.  Another storm is expected to form over Kansas and Oklahoma.  Two very different air masses will be involved with the system.  On the northern side, cold air will drop down from Canada.  In many places, the air will be cold enough to support some springtime snow!  On the southern side of the system, warm moist air will come northward from the Gulf of Mexico.  Rain will be the result here.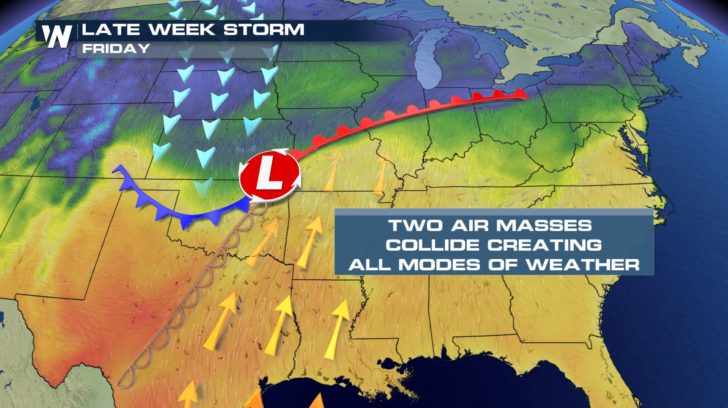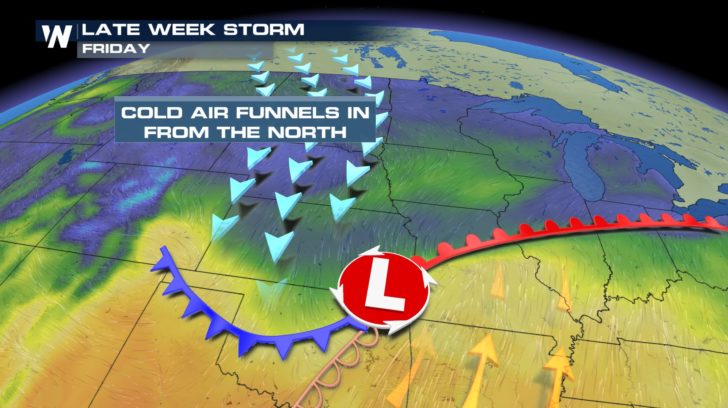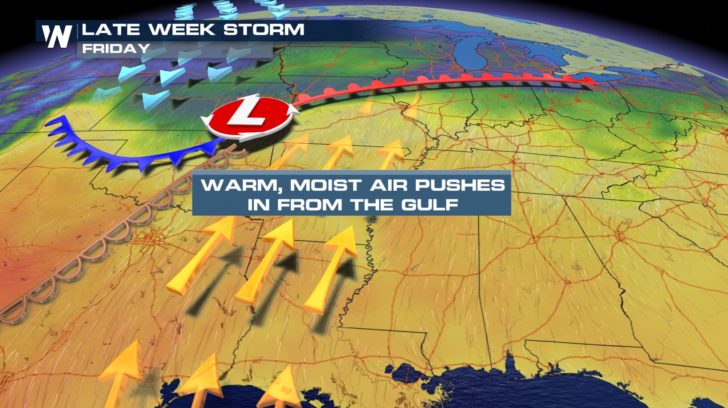 On Friday, rain could be heavy at times across eastern Texas, Missouri, Arkansas, and Louisiana.  And in central and eastern Oklahoma, with a cold front and a dry line in play, there could be additional energy and instability.  This could lead to strong to severe storms in the area.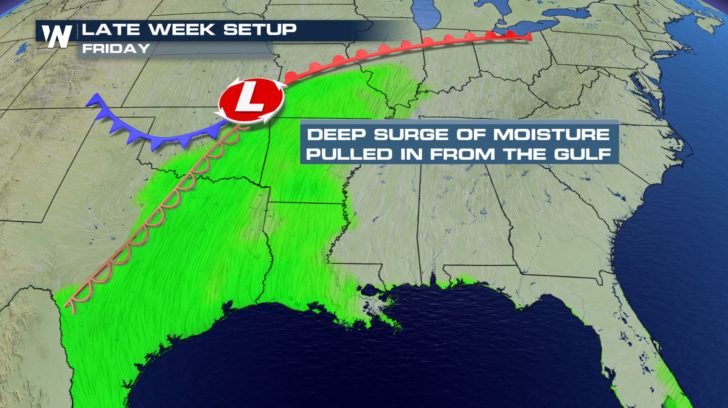 Here's the area where the potential for severe storms exists on Friday.  Cities include Oklahoma City, and Tulsa.  It appears that all modes of severe weather may be possible, including hail, damaging straight line winds, and even a few isolated tornadoes.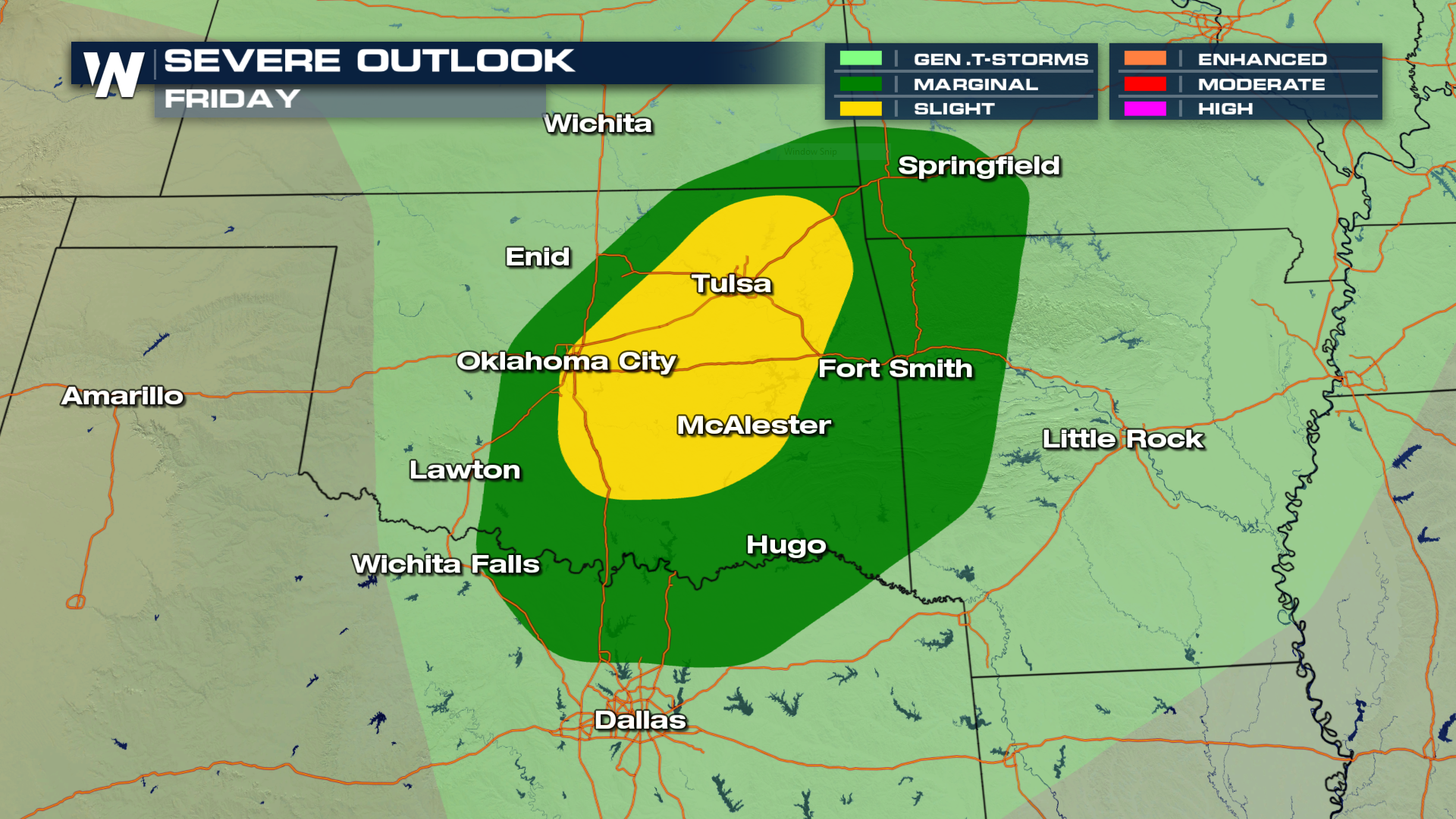 Below is the overall forecast for Friday.  Snow will be possible in western Nebraska, Wyoming and northern Colorado.  Rain will be falling from Kansas all the way to Pennsylvania.  Outside of Oklahoma, most of this rain should be a gentle soaking rain.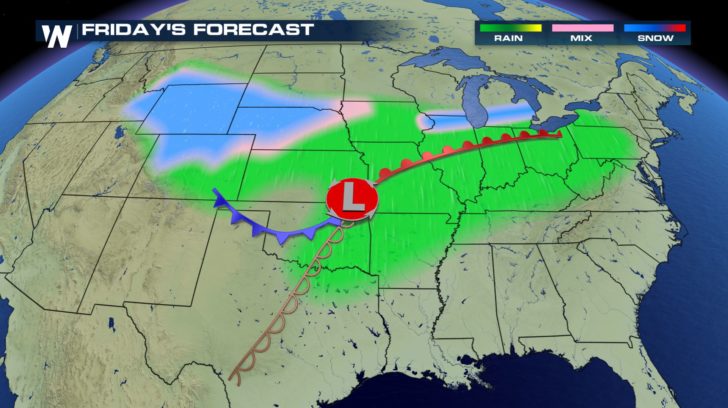 By Saturday, snow will move over the Davenport area, through Chicago, and into Michigan.  Ahead of the warm and cold fronts, the air will be too warm for snow.  Rain will be the result.  Along and ahead of the warm front, scattered showers and soaking rain will take place.  Farther to the south, along and ahead of the cold front, thunderstorms will form.  Lightning, gusty winds, and very heavy rain will be possible.  Severe weather is also a possibility on Saturday.  The forecast will become more detailed as we get closer to the weekend.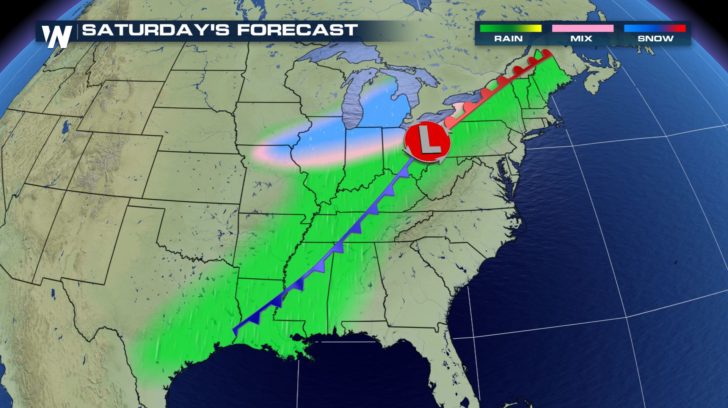 Details aside, this next system will definitely be putting down more rain and snow where we don't need it, over areas that have flooded, and are still prone to more flooding.  Many levees have already been breached, leaving those areas very susceptible to more flooding.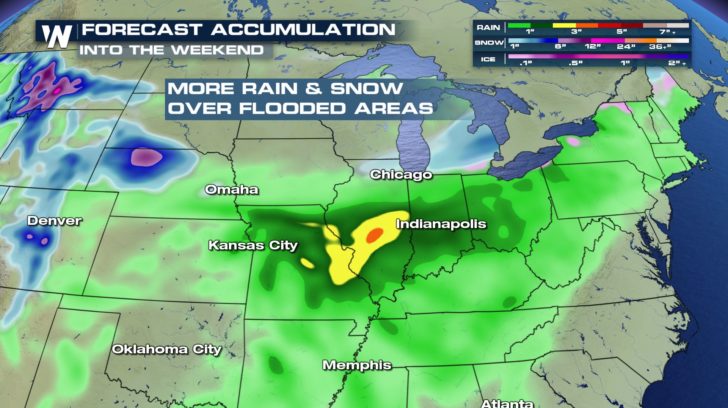 Some of the rain totals could be the highest from Quincy, Illinois down to St. Louis.  This area is right along the Mississippi River, which is already running very high.  More rain water entering the river system is certainly not a good thing.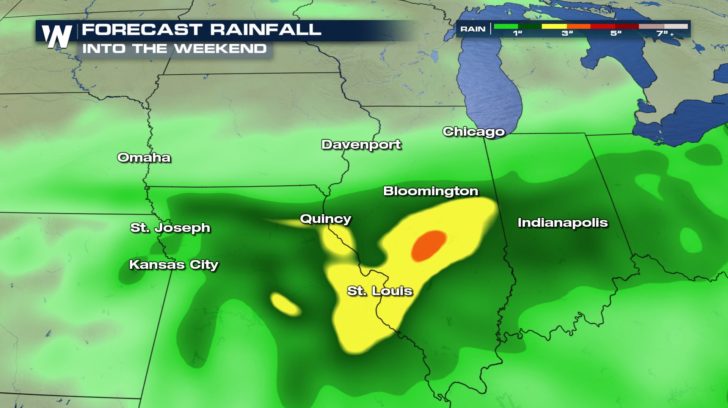 In fact, more water could be entering may streams, creeks, and tributaries that feed into the major rivers.  So it's not only the major rivers that need to be monitored.  It's the whole system of rivers between the Rockies and the Appalachians.  All of rain and snow will eventually flow into the Mississippi River, and then down into the Gulf of Mexico.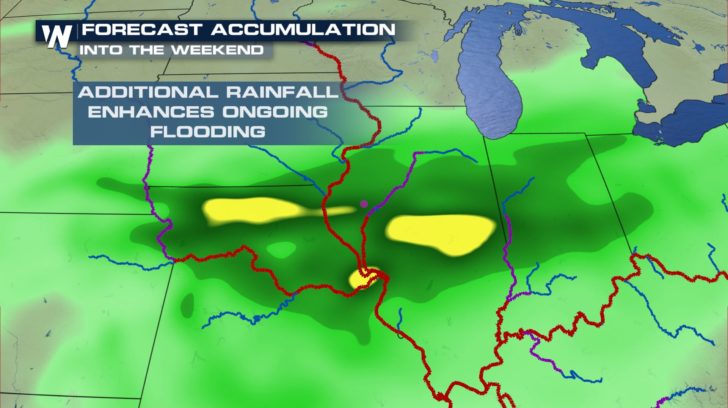 Omaha is likely to see some rain on Thursday and Friday.  At the time this article is being written, almost an inch of rain is in the forecast for Omaha.  That doesn't sound like a lot, but when rivers are already swollen, and running very high and fast, adding another inch of rain to the system can overwhelming the river basin and cause flooding.
The Quad Cities of eastern Iowa and western Illinois could also see an inch of rain from the system.  This would put a lot of water into the Mississippi River Basin.  River gauges will be very closely monitored  over the coming days.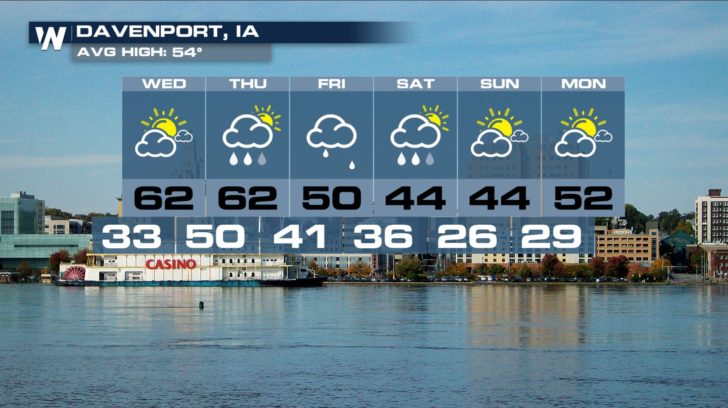 And WeatherNation will be monitoring this next storm all week.  You can watch coverage on the Dish Network, Roku, Fire TV, Apple TV, and Pluto TV. For WeatherNation:  Meteorologist Matt Monroe