Changes are on the way to the Northeast later this week. The same system
bringing rain, snow and wind to the Central and Northern Plains
pushes towards the Northeast by Friday and Saturday. Here is the latest forecast on the impacts this system will provide to the region.
Set-Up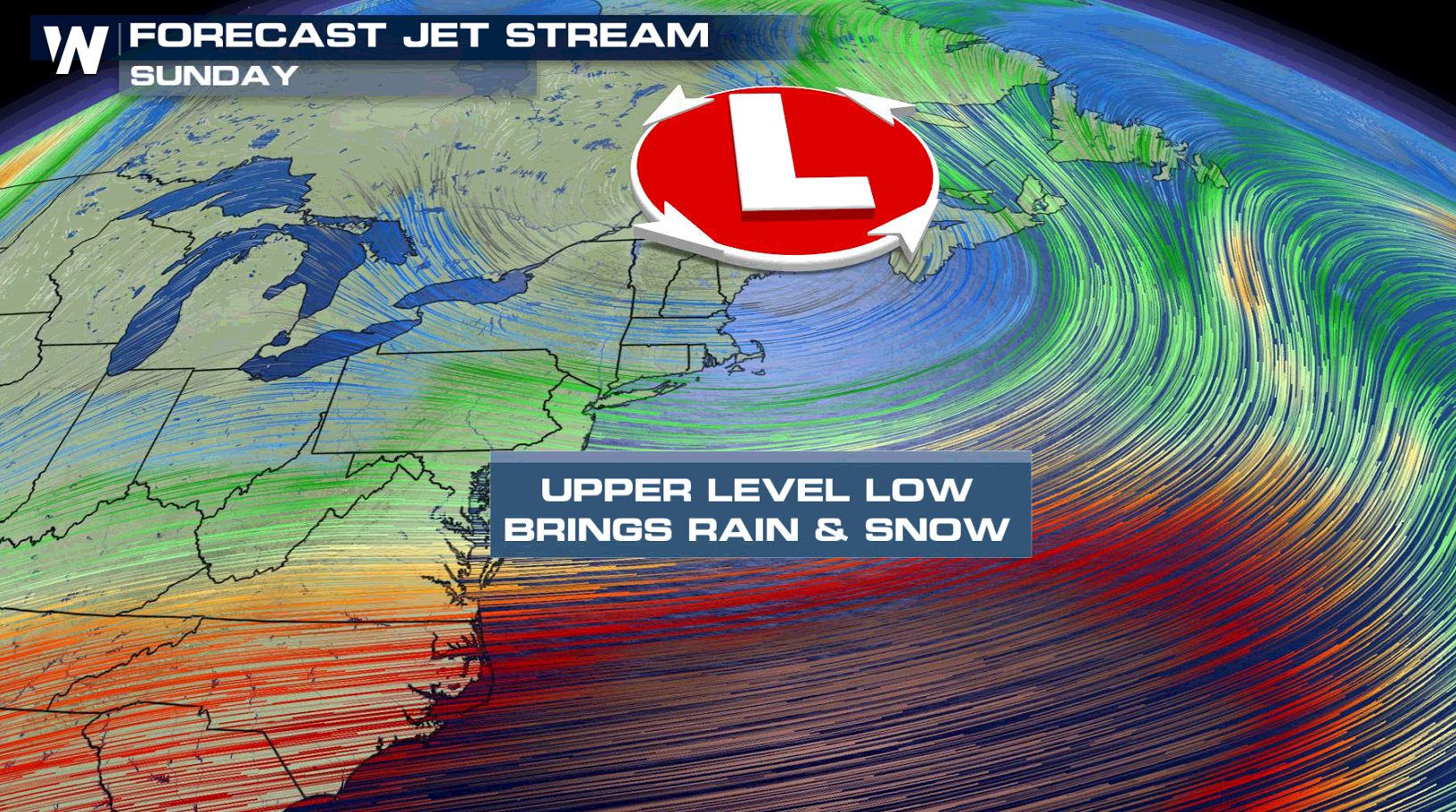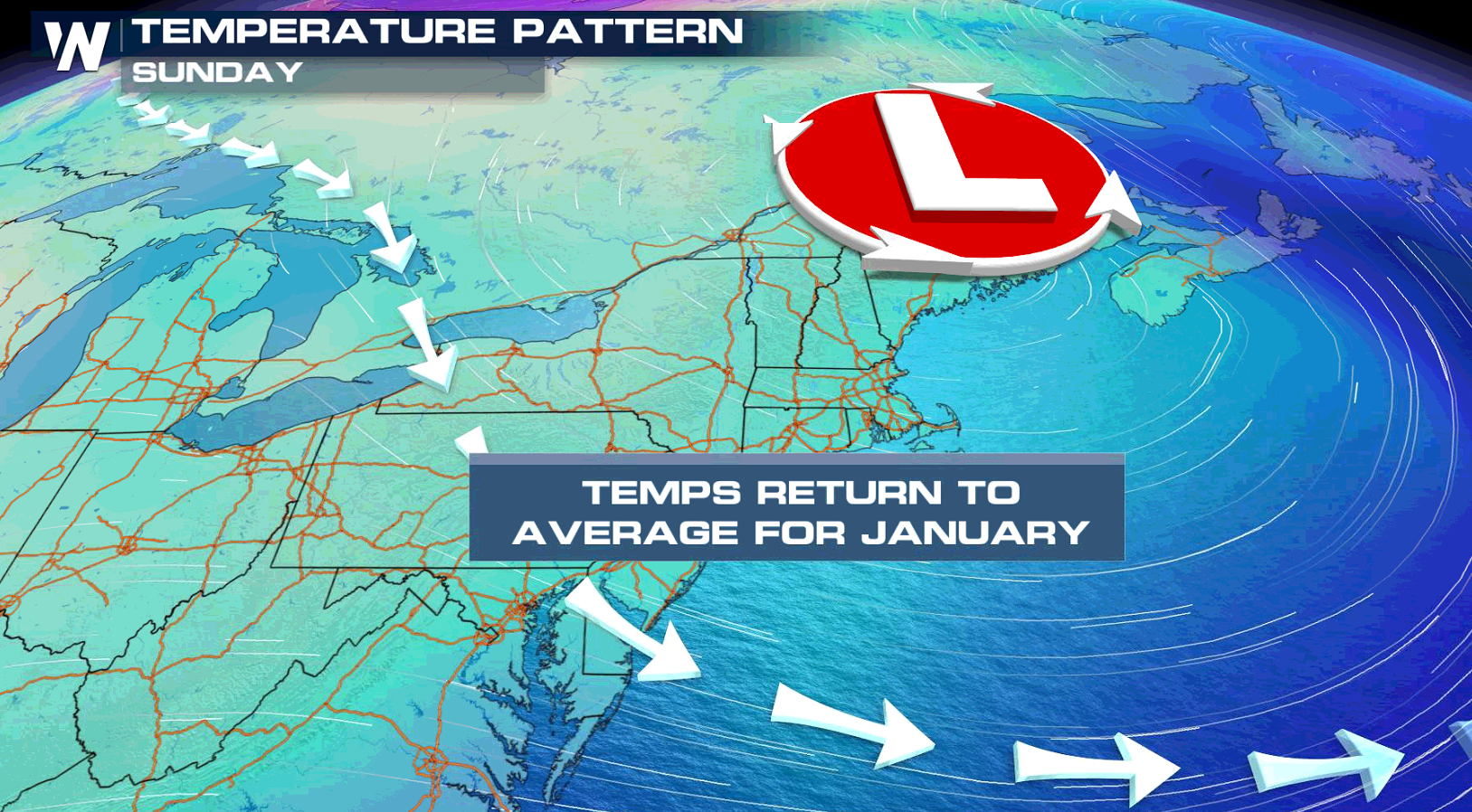 Powerful upper-level energy will translate to a strong cold front at the surface. This front will continue to push east through the weekend.  Temperatures should drop down near average for these areas by the end of the weekend.
Forecast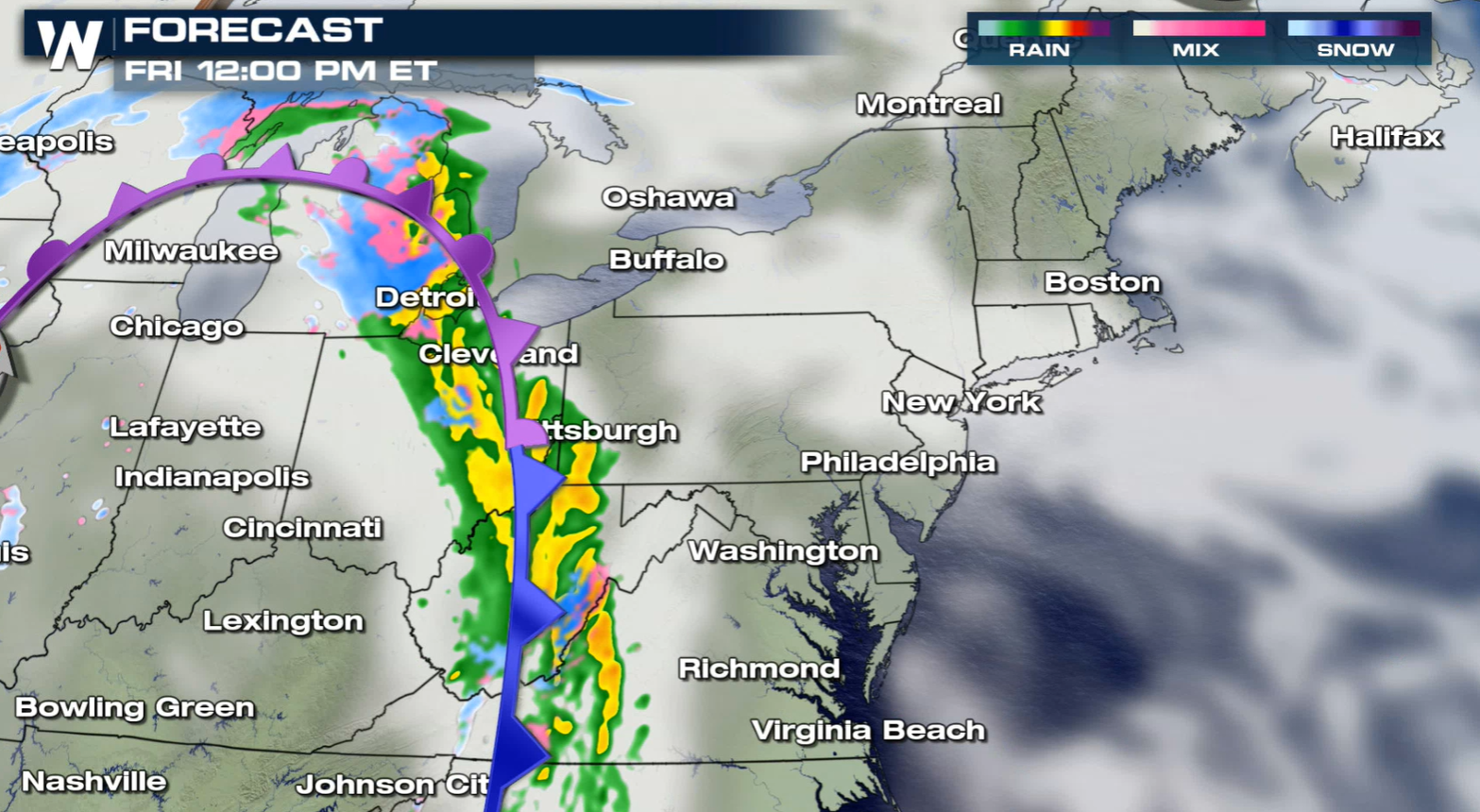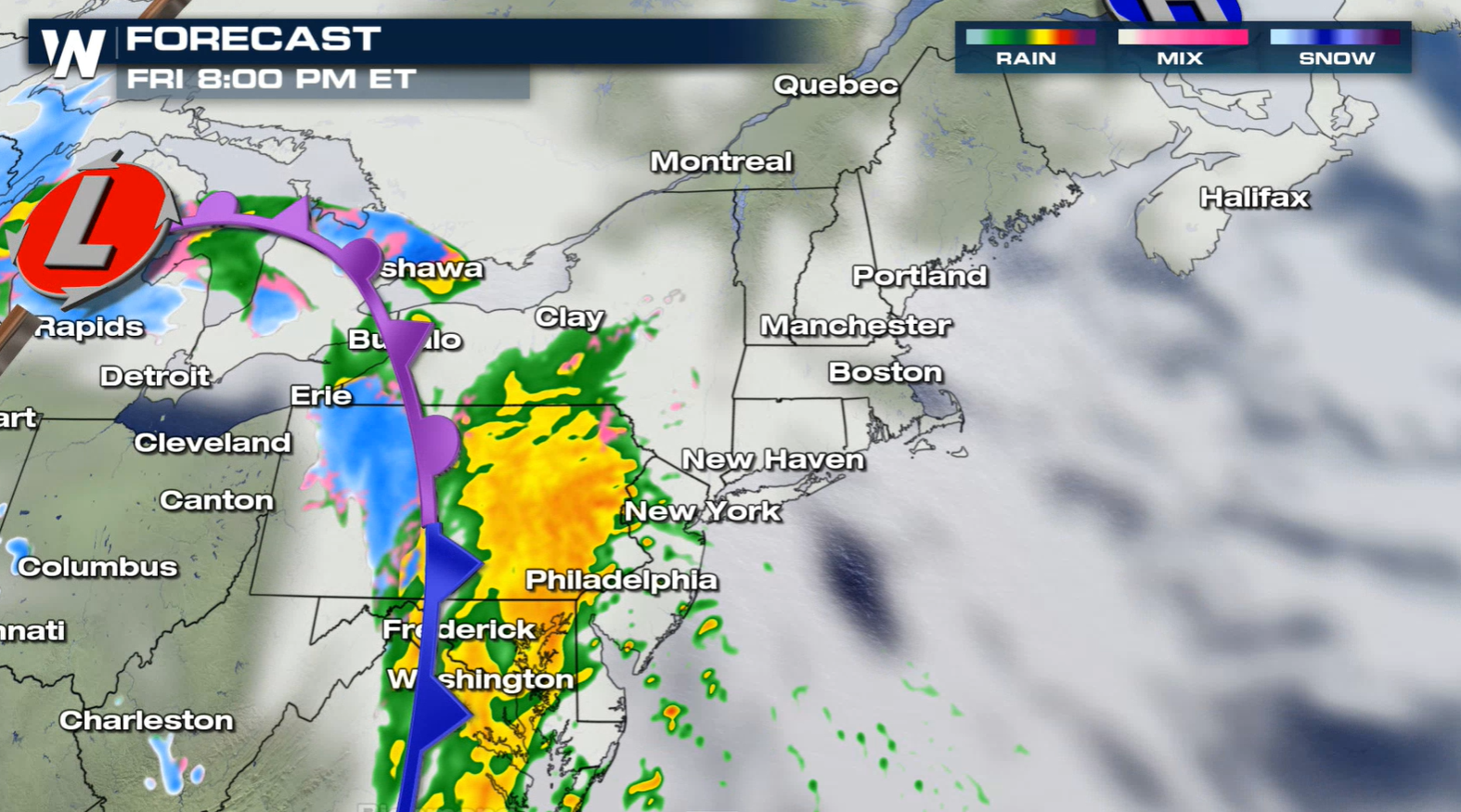 Here is a look at the latest precipitation forecast...we have to say precipitation because some warm air will mix in for some areas, leading to mostly rain. The latest timing is showing Friday through Saturday for the impacts across the Northeast.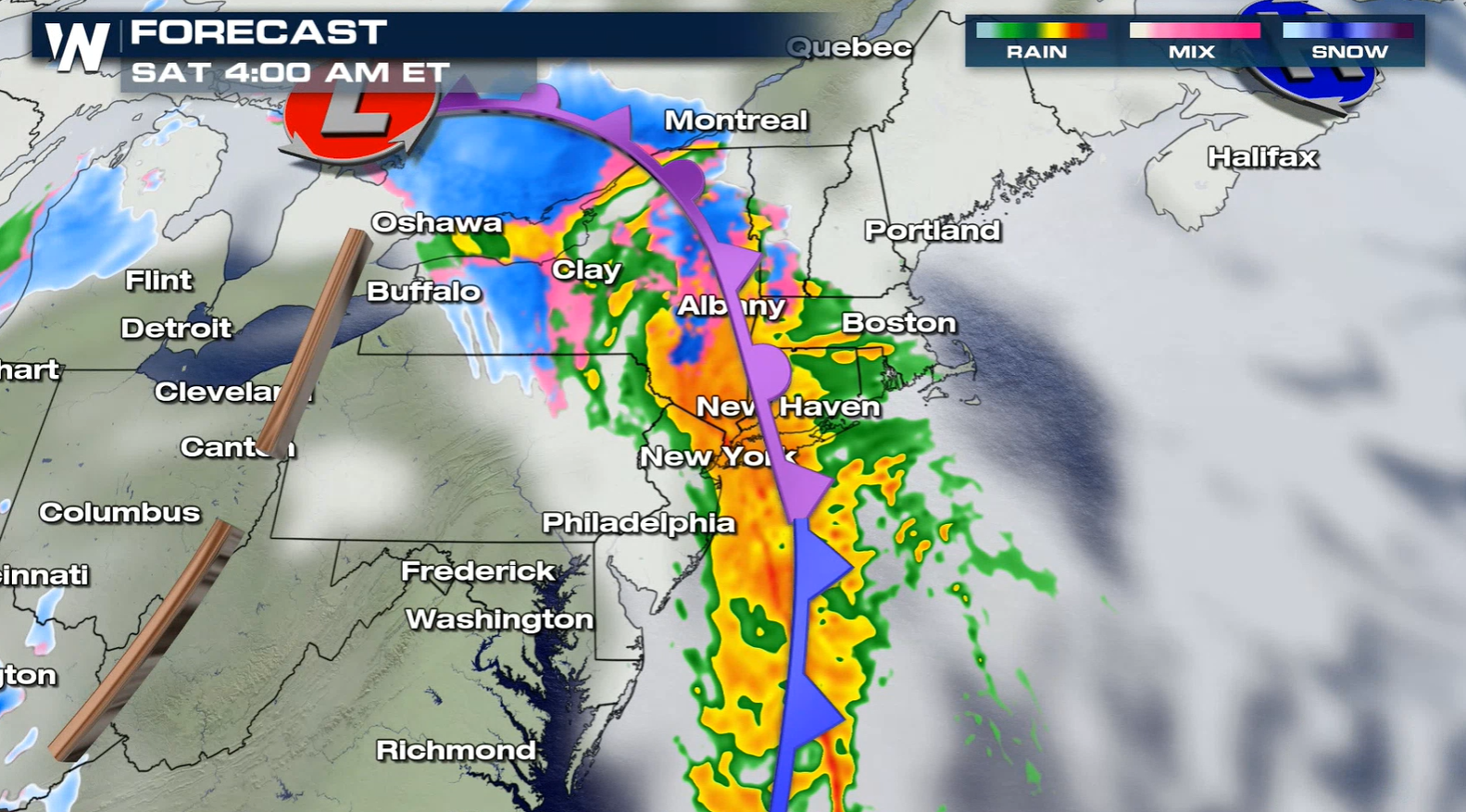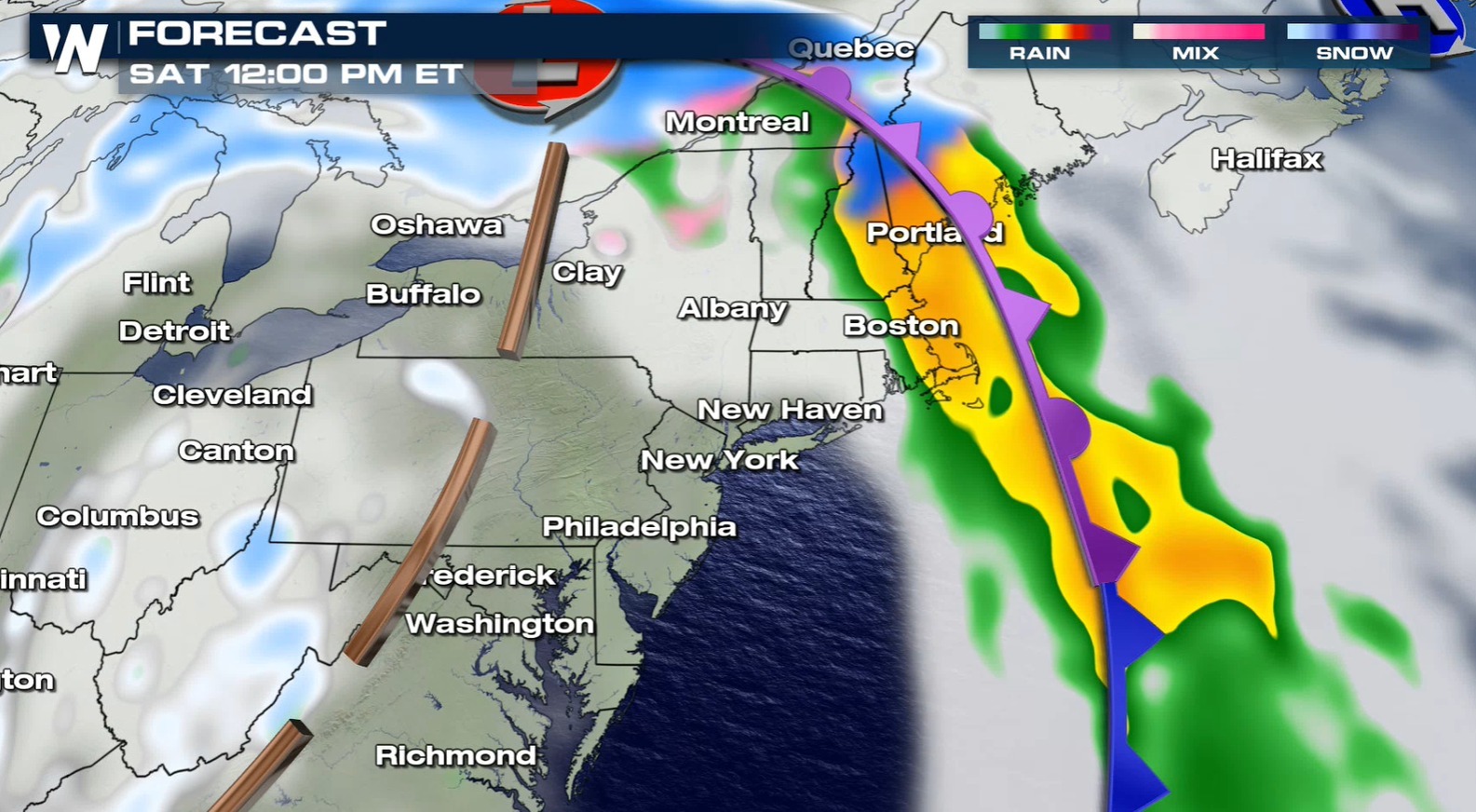 Accumulation Forecast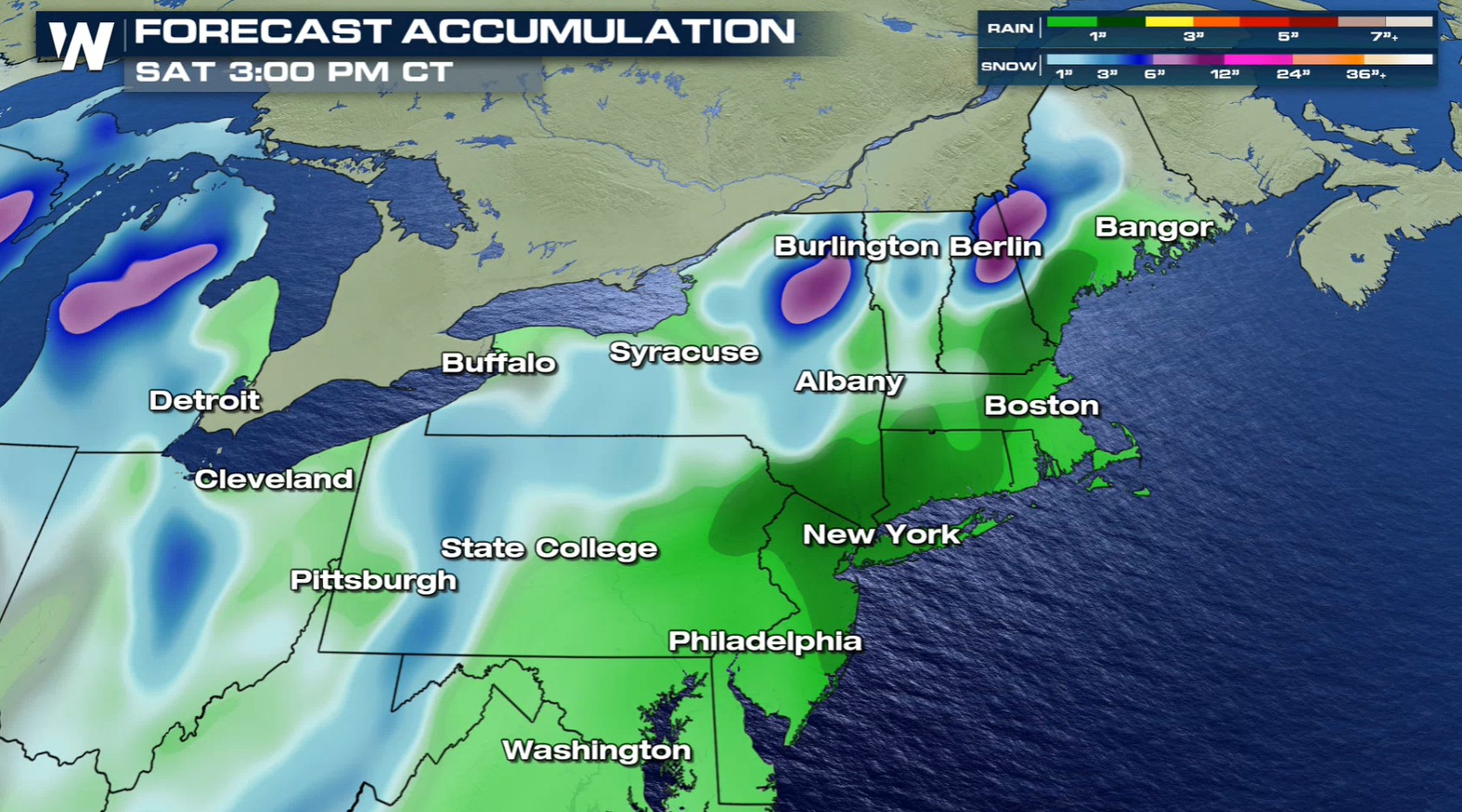 Based on the latest forecast, the highest snowfall will likely be in Upstate New York, New Hampshire and Maine where more than 6" is possible.
Temperature Trend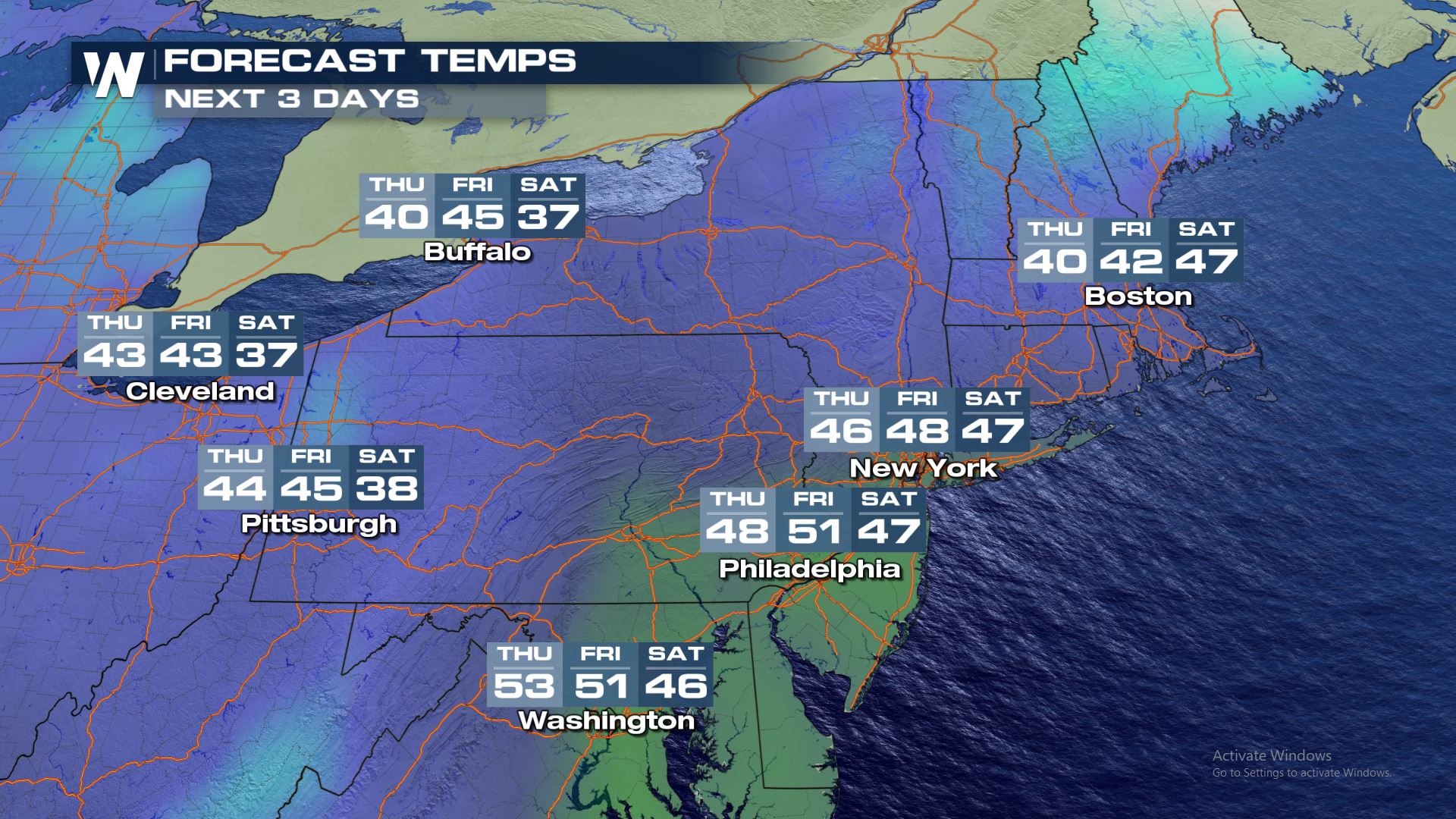 The other weather variable that will produce impacts from the cold front will be the temperature forecast.  Cold air will move in on the backside of the surface front, but temperatures have been so warm in these areas that the cooldown will only be back to normal for this time of the year.