There was something moving a little faster than the planes at the Pittsburgh International Airport earlier this month; lightning. https://twitter.com/PITairport/status/1283099622844633090 According to the Pittsburgh International Airport, a cloud-to-ground lightning strike hit Runway 10L/28R last week and blasted a hole that was three feet wide, three feet long, and three inches deep. According to airport officials at PIT, the runway had to be closed but fortunately was repaired by the following morning. Strong to severe thunderstorms were in the area on that day producing strong winds, heavy rain and as you can see, lightning too.
Lightning commonly hits around airports because of the wide, open space airfields require, offering more acreage and space for zaps to occur. Also there can be higher towers or certain equipment that help draw lightning bolts from the ground to the cloud. However in this case, it's a little rarer for a bolt to blast the flat runway. Usually the lightning will grab onto a taller object. This goes to show that with summer storms, lightning can strike anywhere and anytime.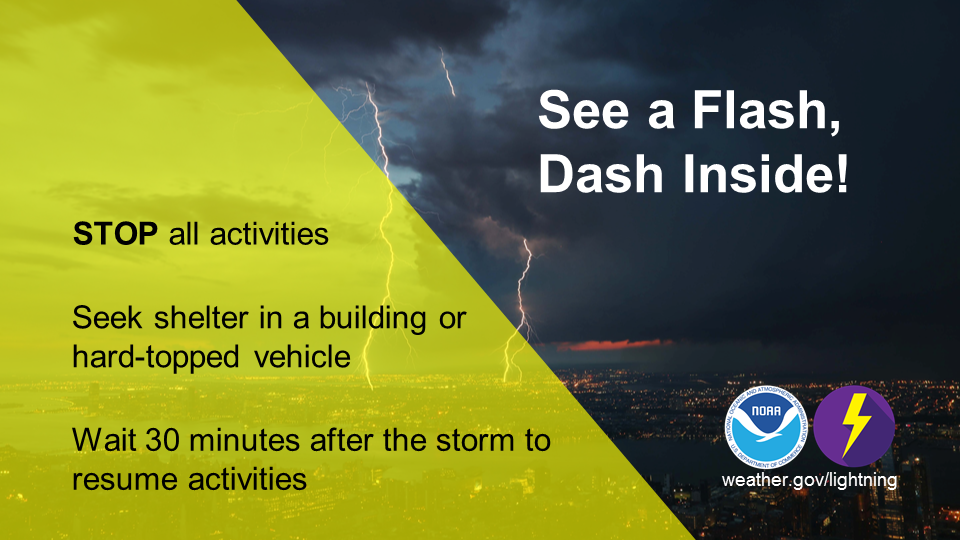 You've probably heard that you're generally safer in a car when lightning hits, and that's mostly true. It needs to be a hard top vehicle because the outer casing and shell of the car helps transfer that electricity around and down through the ground. The same goes for a plane, as the lightning can hit and travel around the body/shell of the aircraft and down to the ground. While being in a vehicle is safer, being in a sturdy building is best. When thunder roars, go indoors! https://www.youtube.com/watch?v=dCXmPOpbO94 Watch the video above for additional lightning safety tips from John Van Pelt. The cover picture is a file image and is courtesy James Minot in Slater, Iowa.