The latest US Drought Monitor shows that drought conditions are much more limited this year across the High Plains (Montana, North Dakota, South Dakota, Wyoming and Nebraska) compared to this time last year. As June 28th, 2018, there were some of areas of drought located across parts of eastern South Dakota, northwest North Dakota, isolated areas of southeast Nebraska and northern Montana. Currently no areas across the High Plains are experiencing "extreme" or "exceptional" drought, the two highest levels of drought from the US Drought Monitor.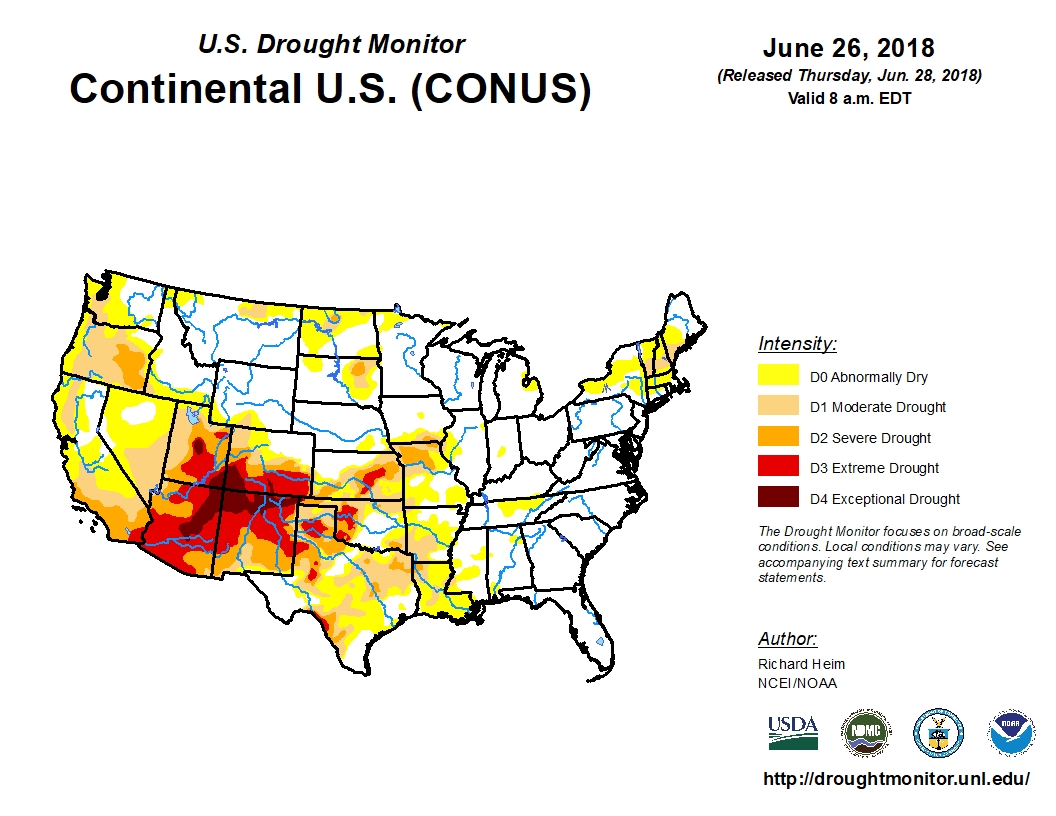 At this same time last year, large areas of the High Plains were dealing with "severe" and "extreme" drought. The drought, from early spring through fall, was so bad that the financial losses led to a billion-dollar-plus weather disaster for the region.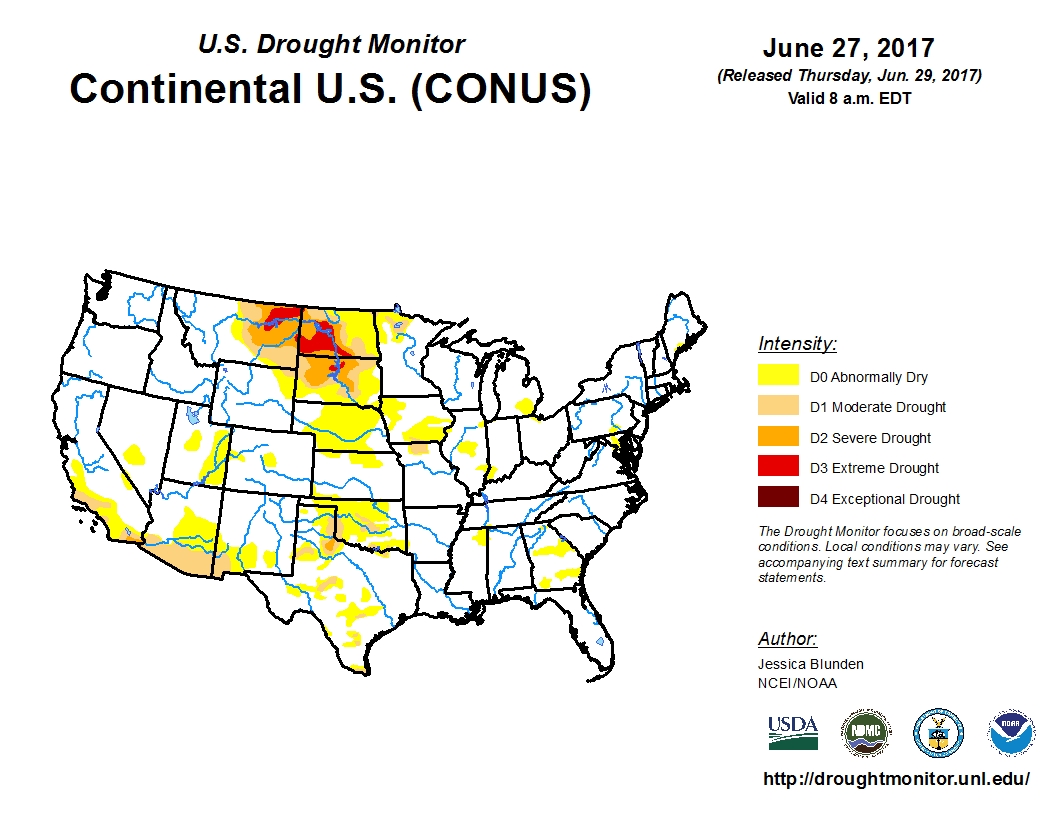 One reason why this region hasn't experienced as much or as intense drought is likely due to the repeated storm systems sweeping across this region, bringing plenty of moisture and rain. Here is a look at rain totals for the month of June, 2018, along with the departure from average for the month:
Billings, MT: 3.94 inches (+1.82 inches)
Miles City, MT: 4.46 inches (+1.95 inches)
Rapid City, SD: 6.06 inches (+3.53 inches)
Gillette, WY: 4.77 inches (+2.56 inches)
(Source: NWS) These are just four examples of some of the large amounts of rain that has falling across this region. And if the region continues to experience similar weather, drought should stay limited across the region.