A mature tornado lasted approximately 45 minutes in eastern Wyoming Saturday, plenty of time for several pairs of eyes to get a look at it.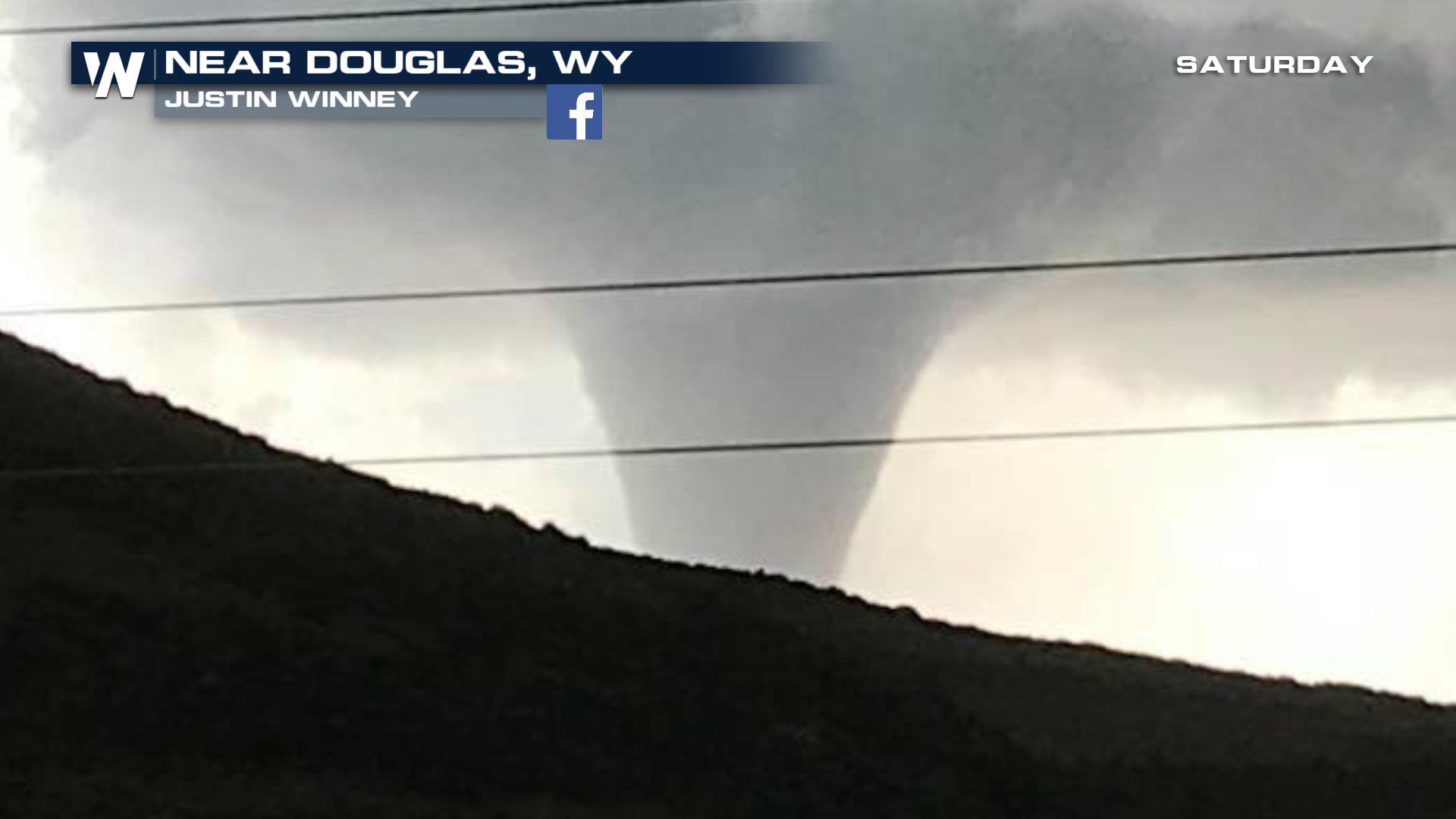 Taken Saturday, July 28 courtesy Justin Winney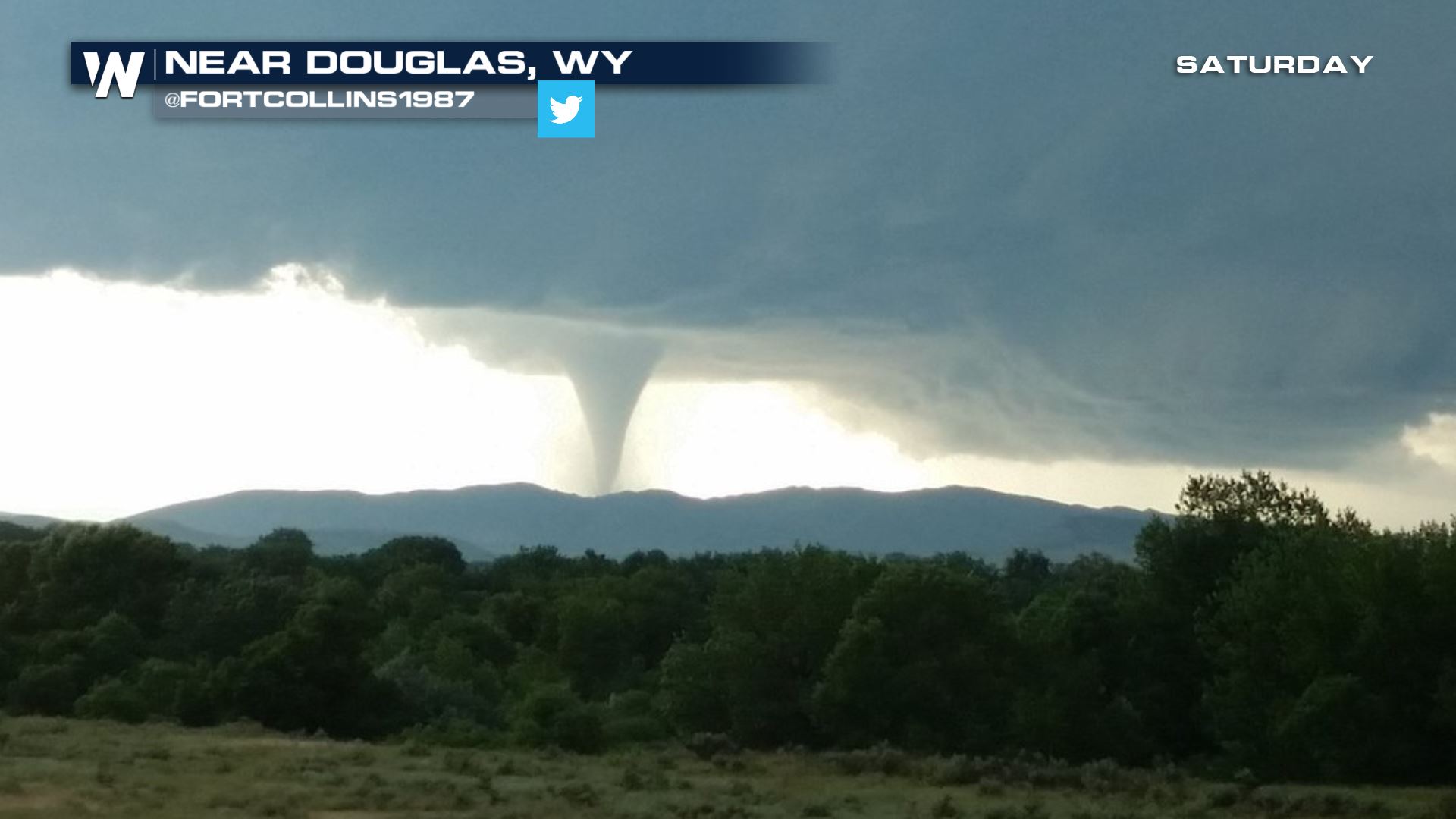 Taken Saturday, July 28 courtesy Twitter User @FortCollins1987 https://www.facebook.com/WeatherNation/videos/10156695069744874/ The earliest tornado report came in around 3:51 p.m. local time of a tornado touching down approximately five miles southwest of Douglas, Wyoming. That trained spotter report then prompted the National Weather Service office to continue the tornado warning for an observed tornado. The final report of this storm came around 4:39 p.m. local time when law enforcement noted a tornado moving to the southeast.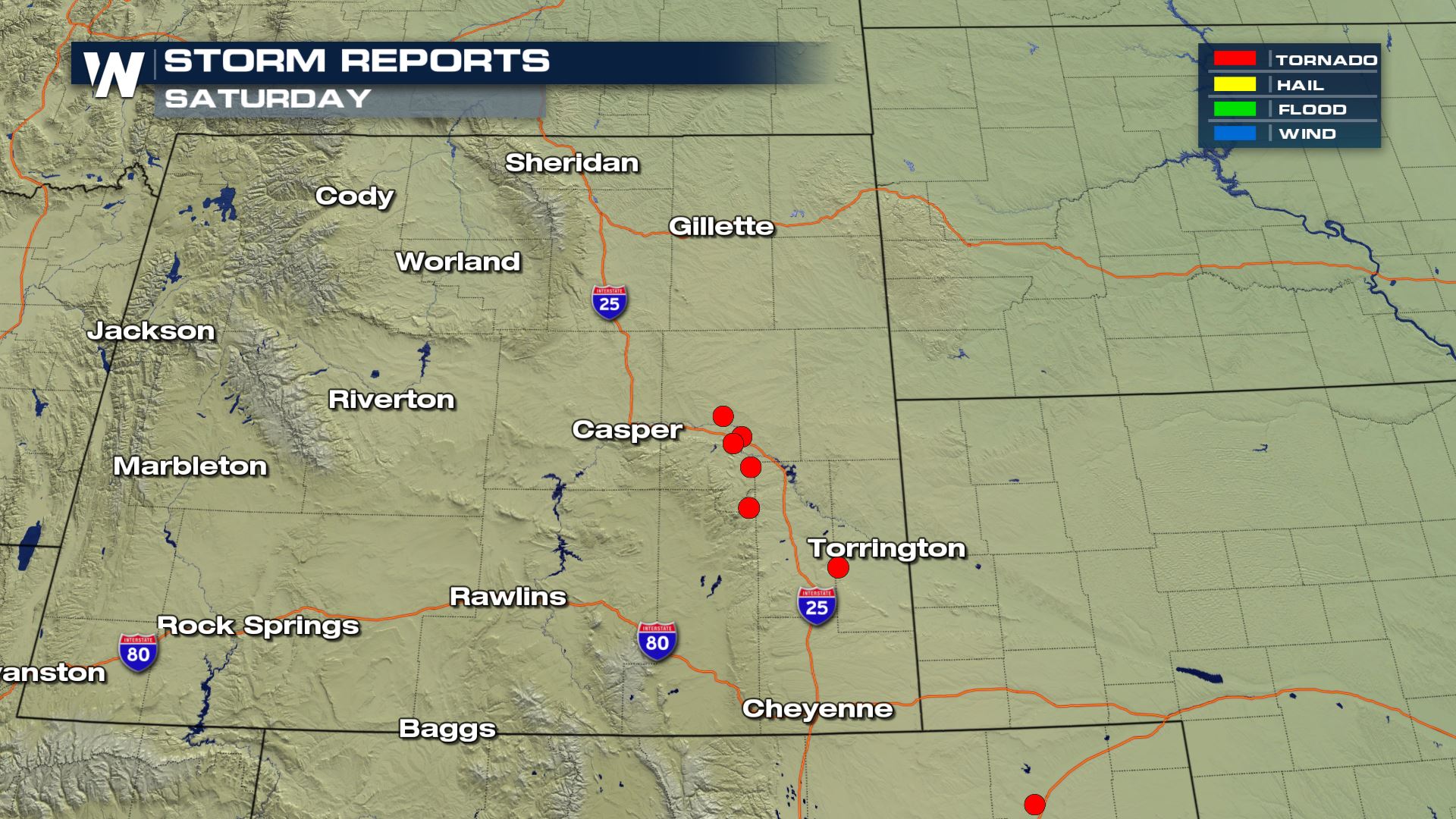 Tornado reports (shown in red) from Saturday, July 28
Where are the storms going now?
The thunderstorms will continue to move to the southeast through Colorado, Nebraska, Kansas and possibly as far south/east as Oklahoma and Missouri Saturday night into early Sunday morning.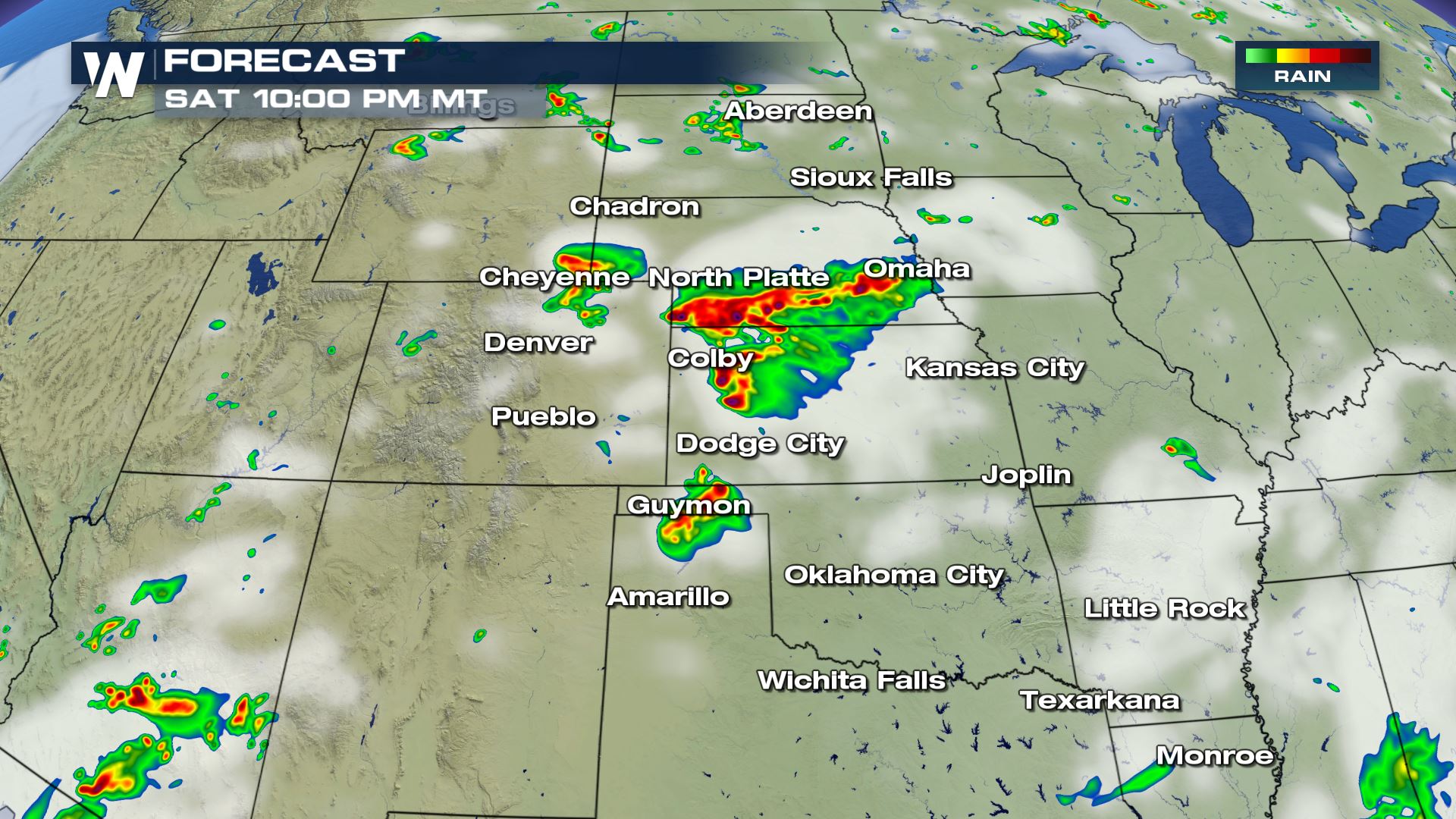 Forecast radar around 10 p.m. mountain time Saturday, July 28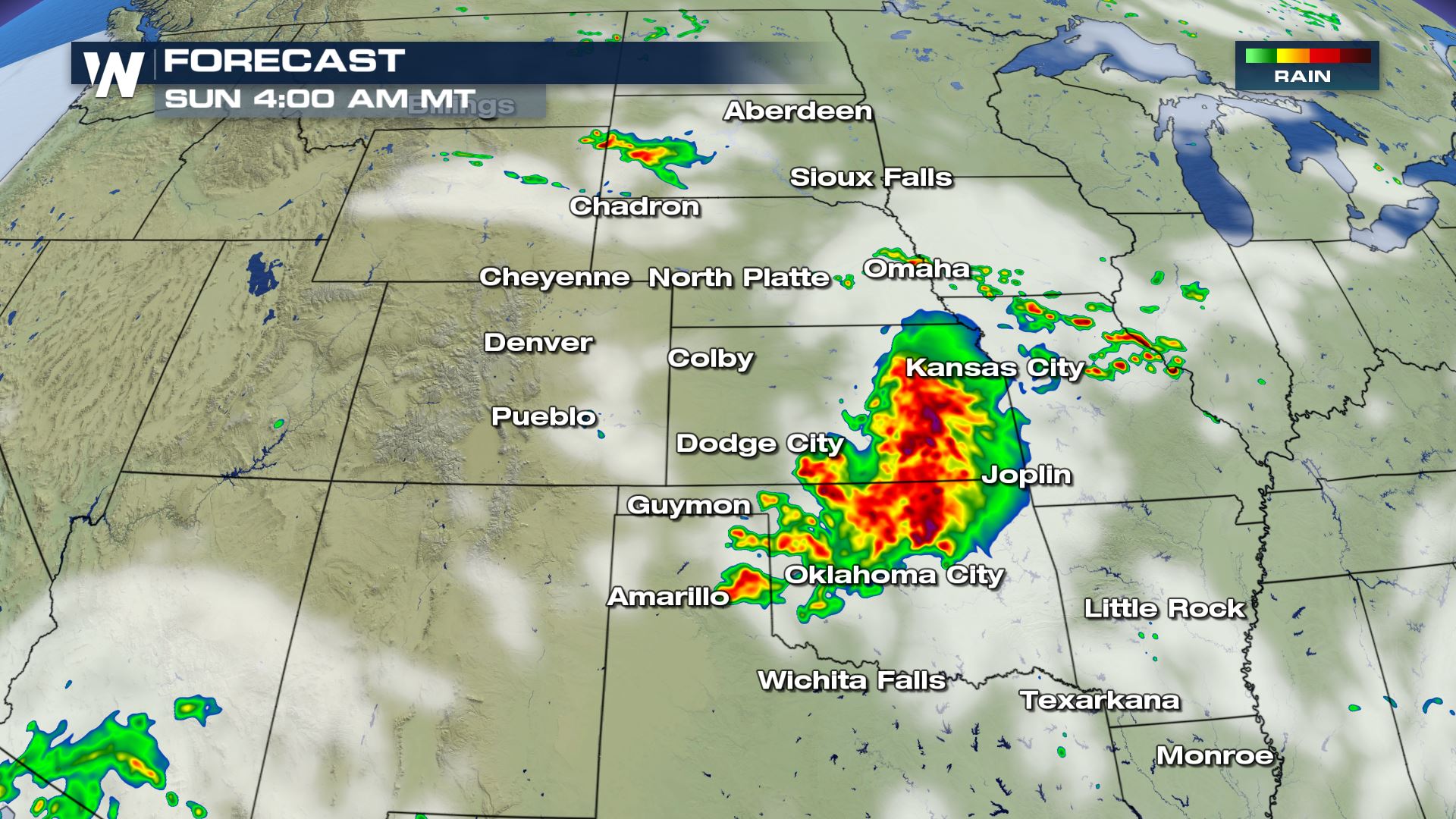 Forecast radar early Sunday morning, July 29 Make sure you have a way of getting weather warnings overnight as these thunderstorms could hold together fairly well and deep into the night. We will continue to keep you updated here, on social media, and all of our platforms. For WeatherNation, Meteorologist Steve Glazier (Cover picture courtesy Twitter User @FortCollins1987)