The Plains and Upper Midwest will be active to start the week with the potential for severe thunderstorms. Today (Monday), a marginal severe weather risk exists for North Dakota and Montana. Another risk area extends from Oklahoma to northern Texas. Coverage is expected to be low, with only isolated severe thunderstorms. There is a low threat for a tornado near the intersection of a warm front, cold front, and low in Montana later this afternoon. Otherwise, strong wind gusts and large hail are the primary threats today (Monday).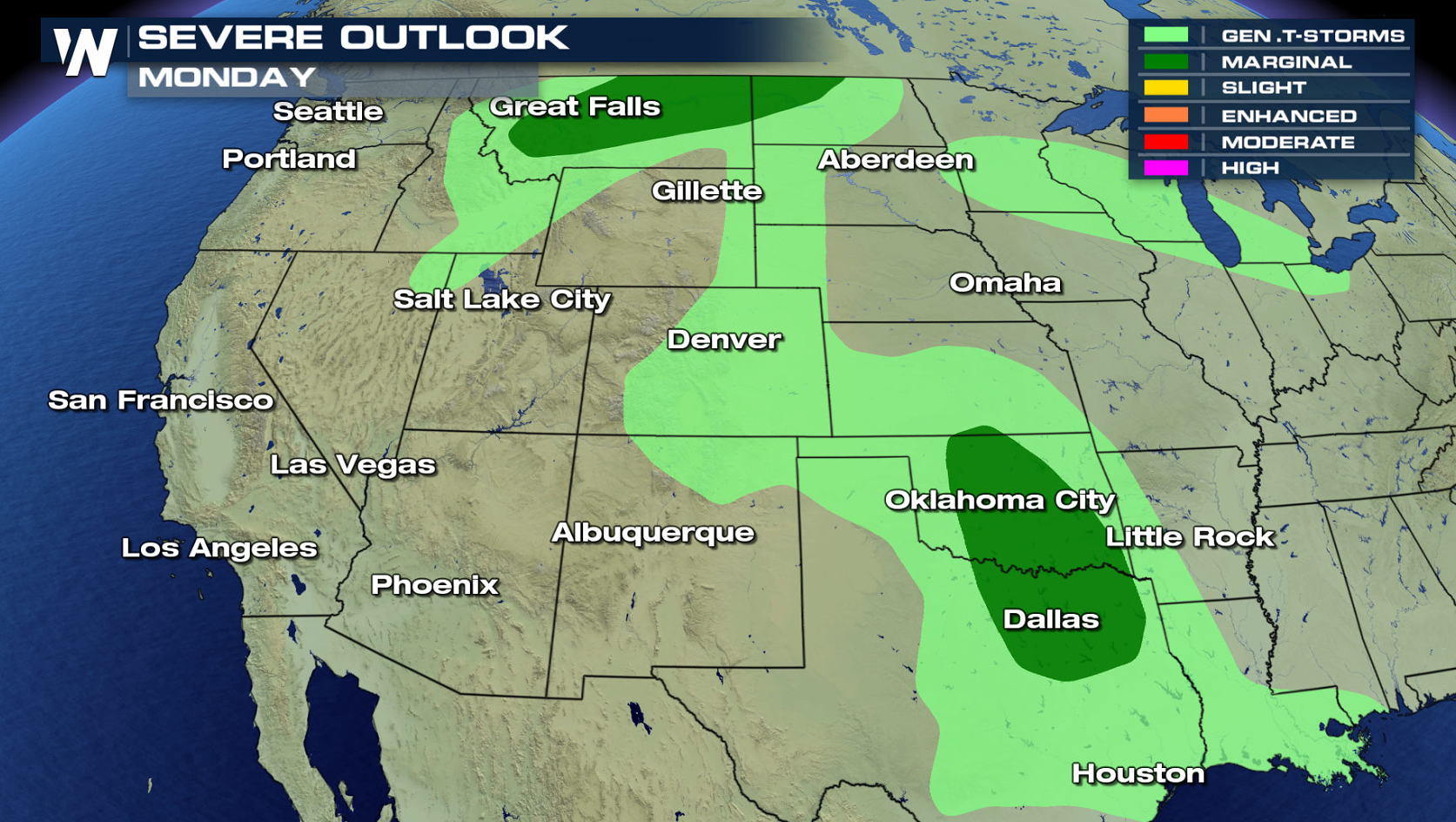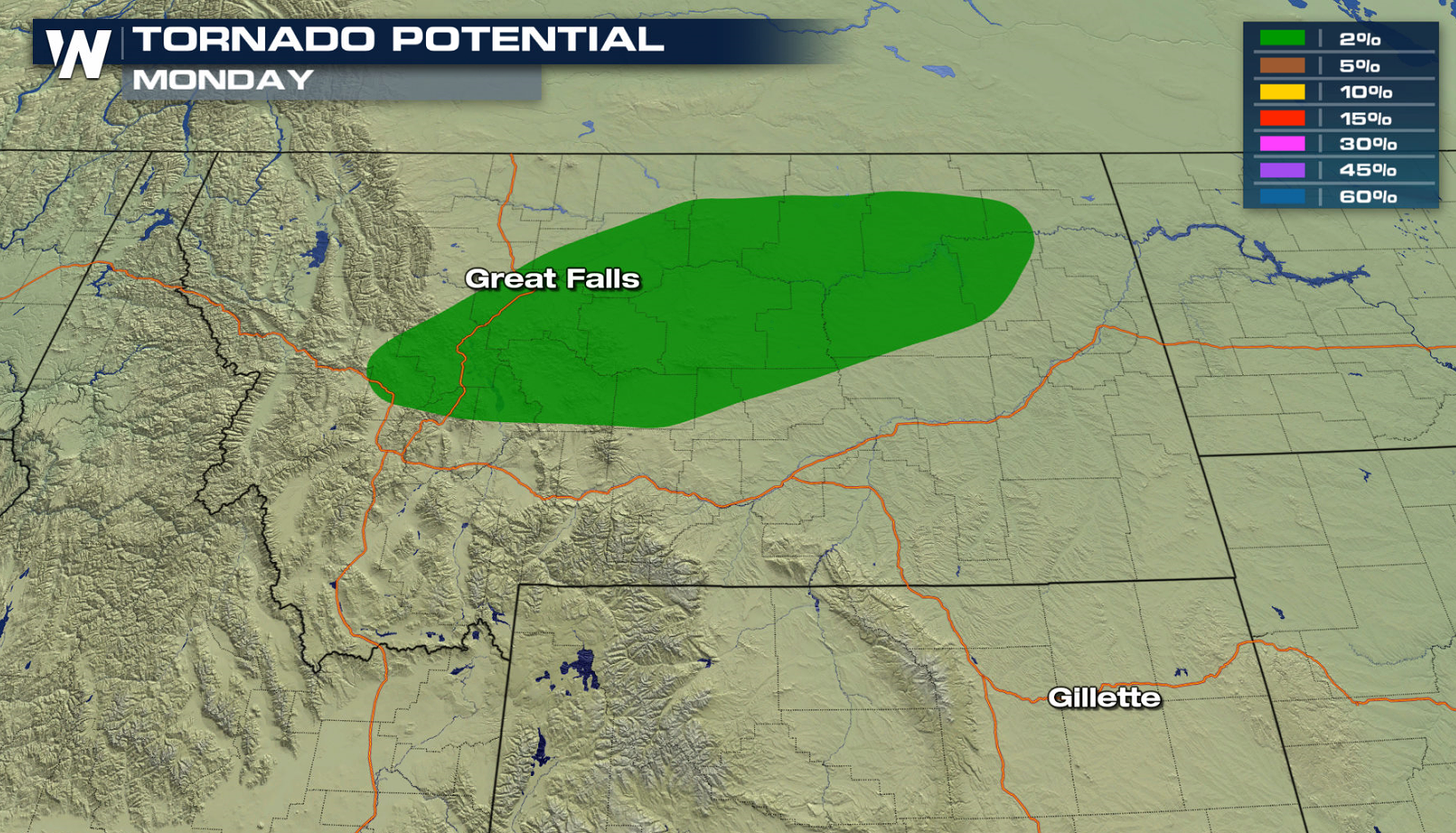 Humidity will be rich across the south, pooling along a stalled front that extends into the Gulf of Mexico. Due to cloudiness, instability will only be moderate, which will likely inhibit overall coverage and intensity of severe weather.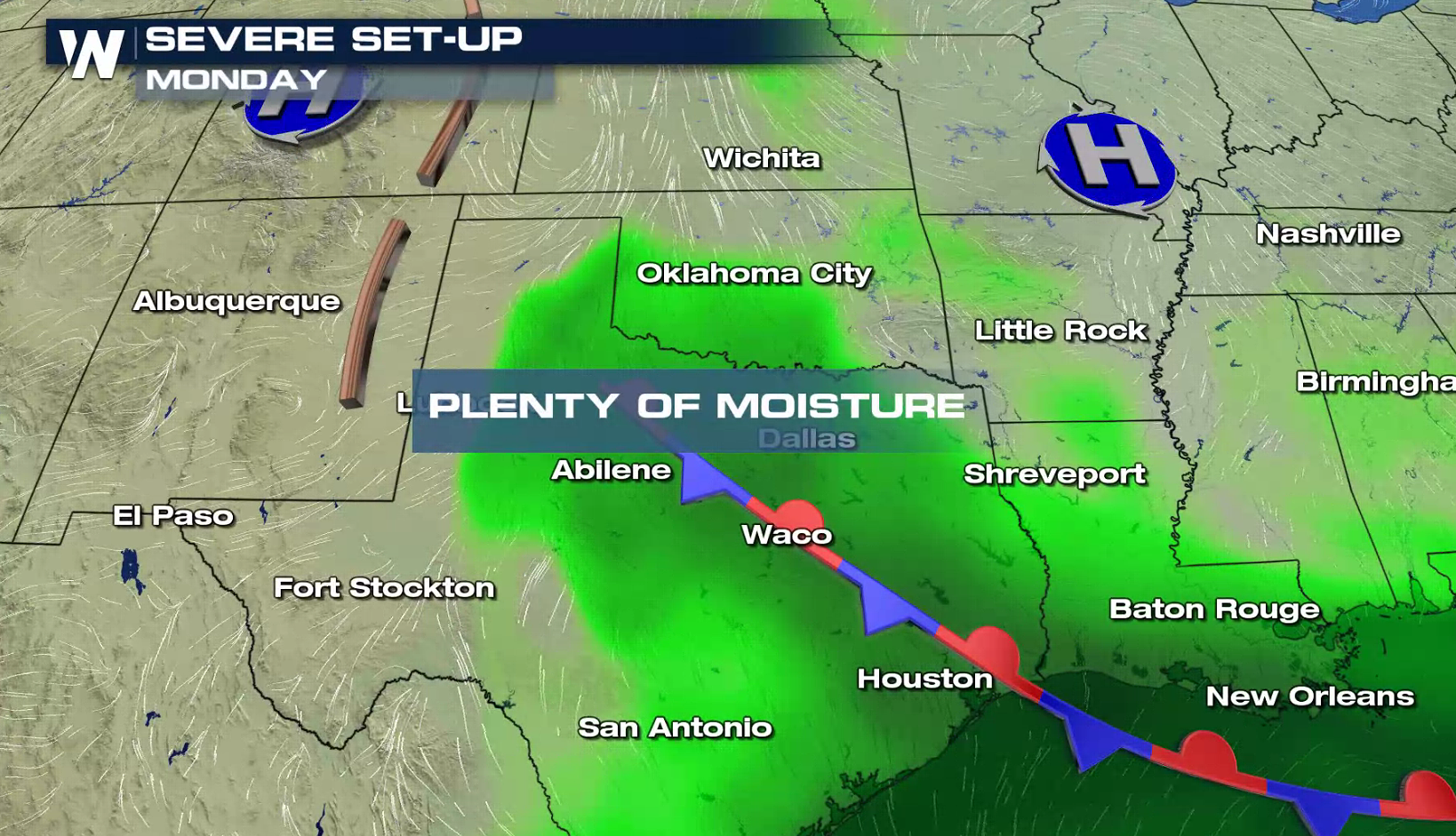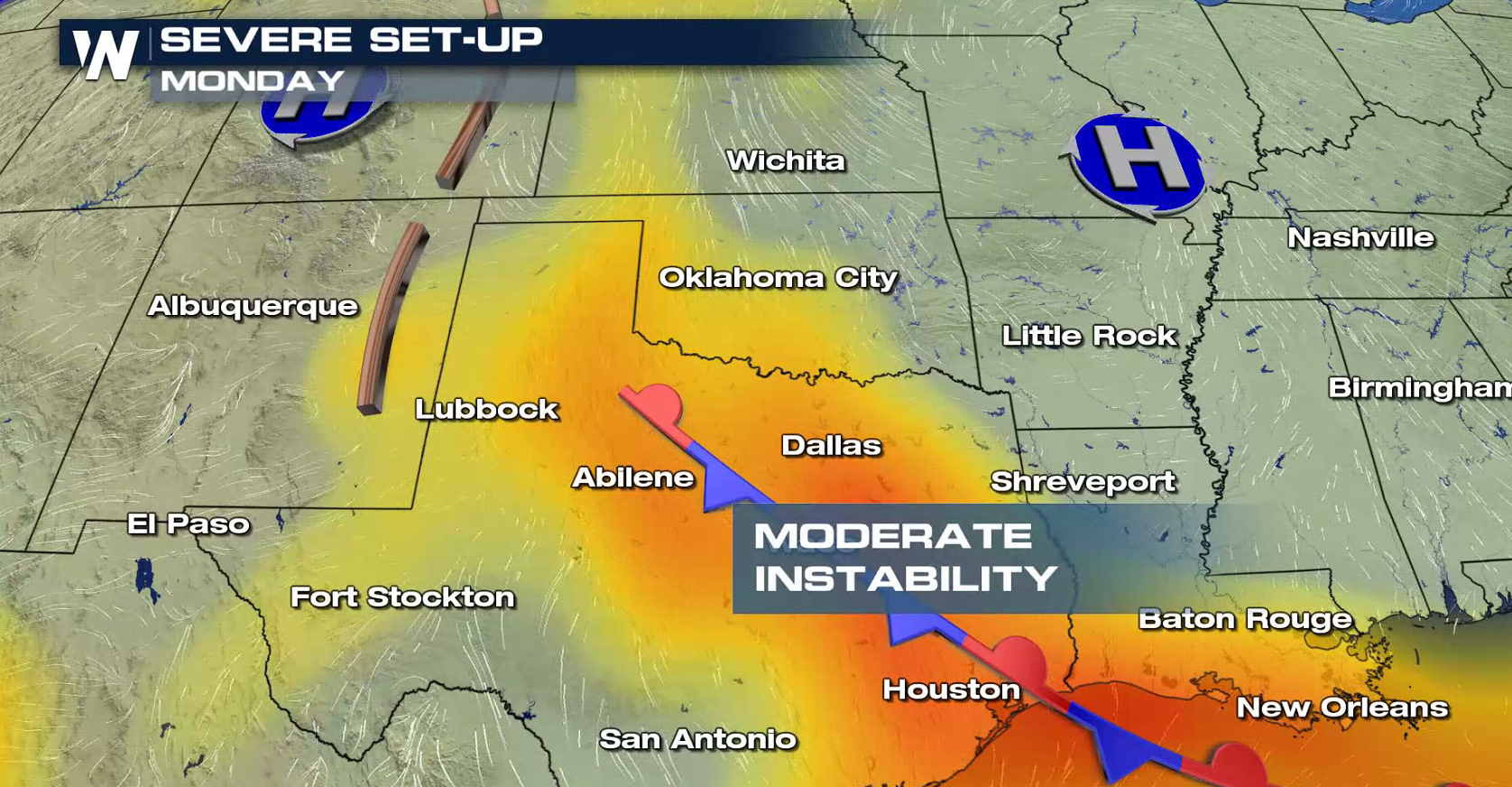 The Upper Midwest on Tuesday and Wednesday will likely see a few severe thunderstorms, as a slight risk for severe weather has been posted by the Storm Prediction Center. Marginal risks extend into the Mississippi Valley and southern Plains.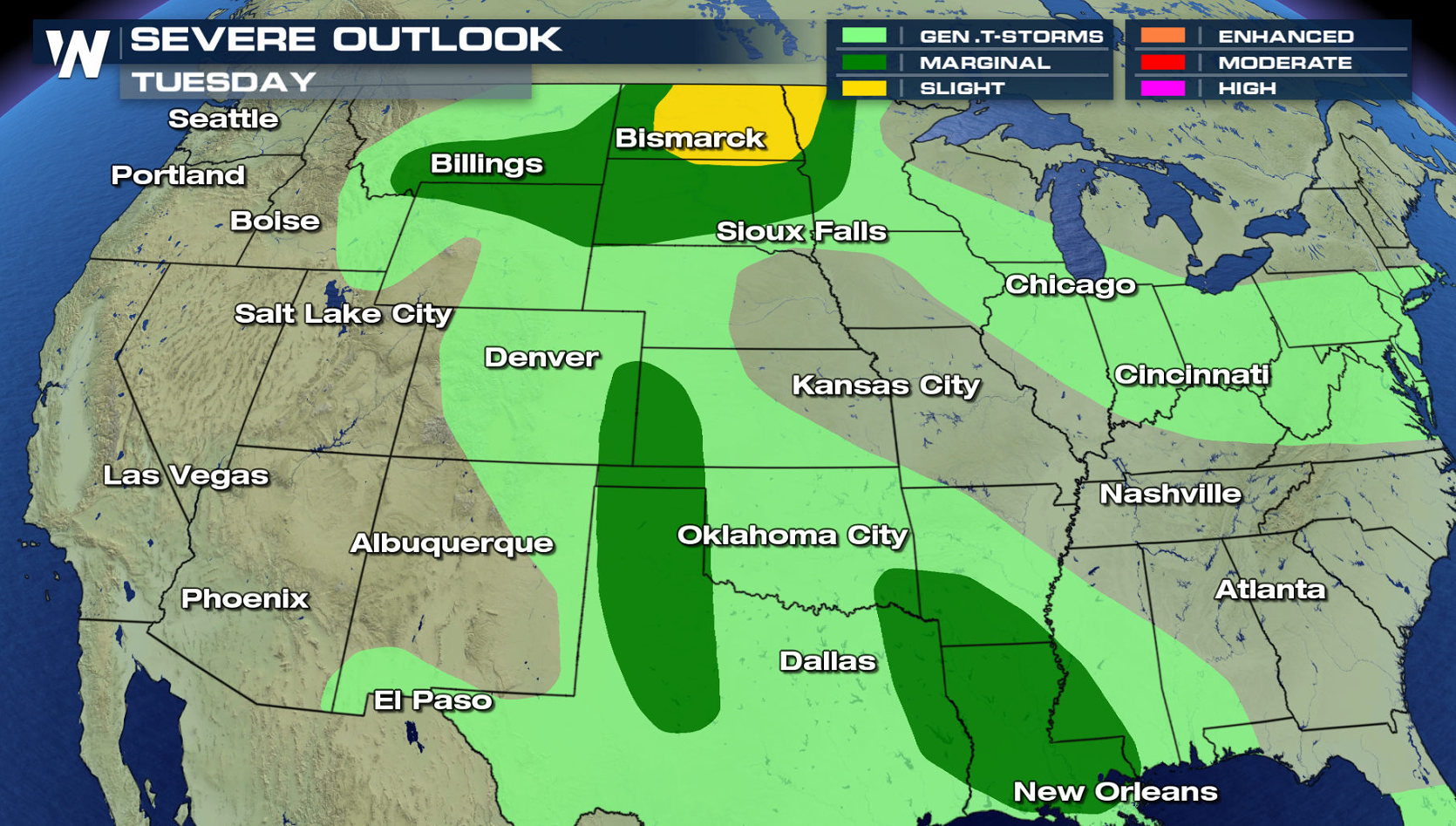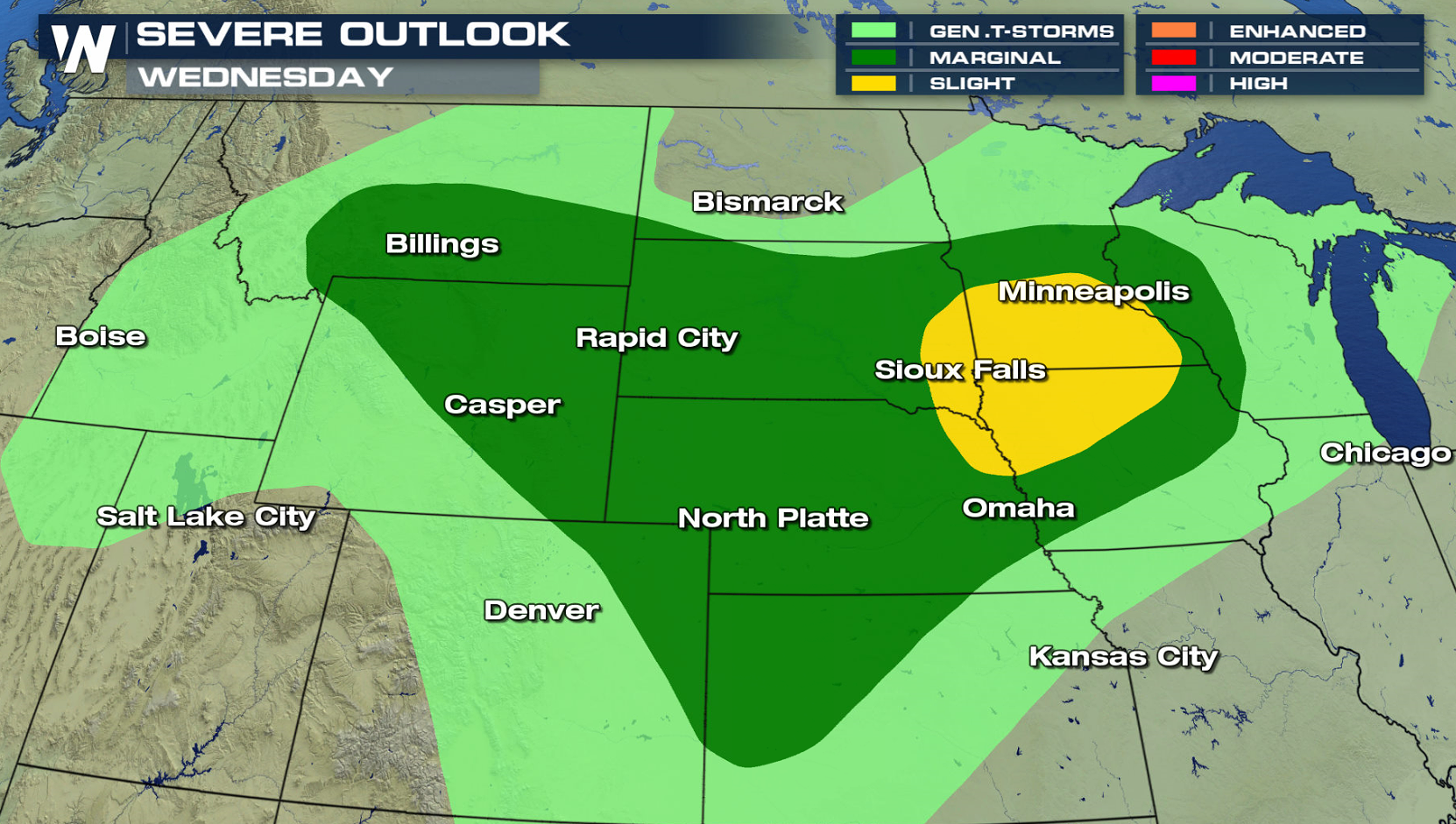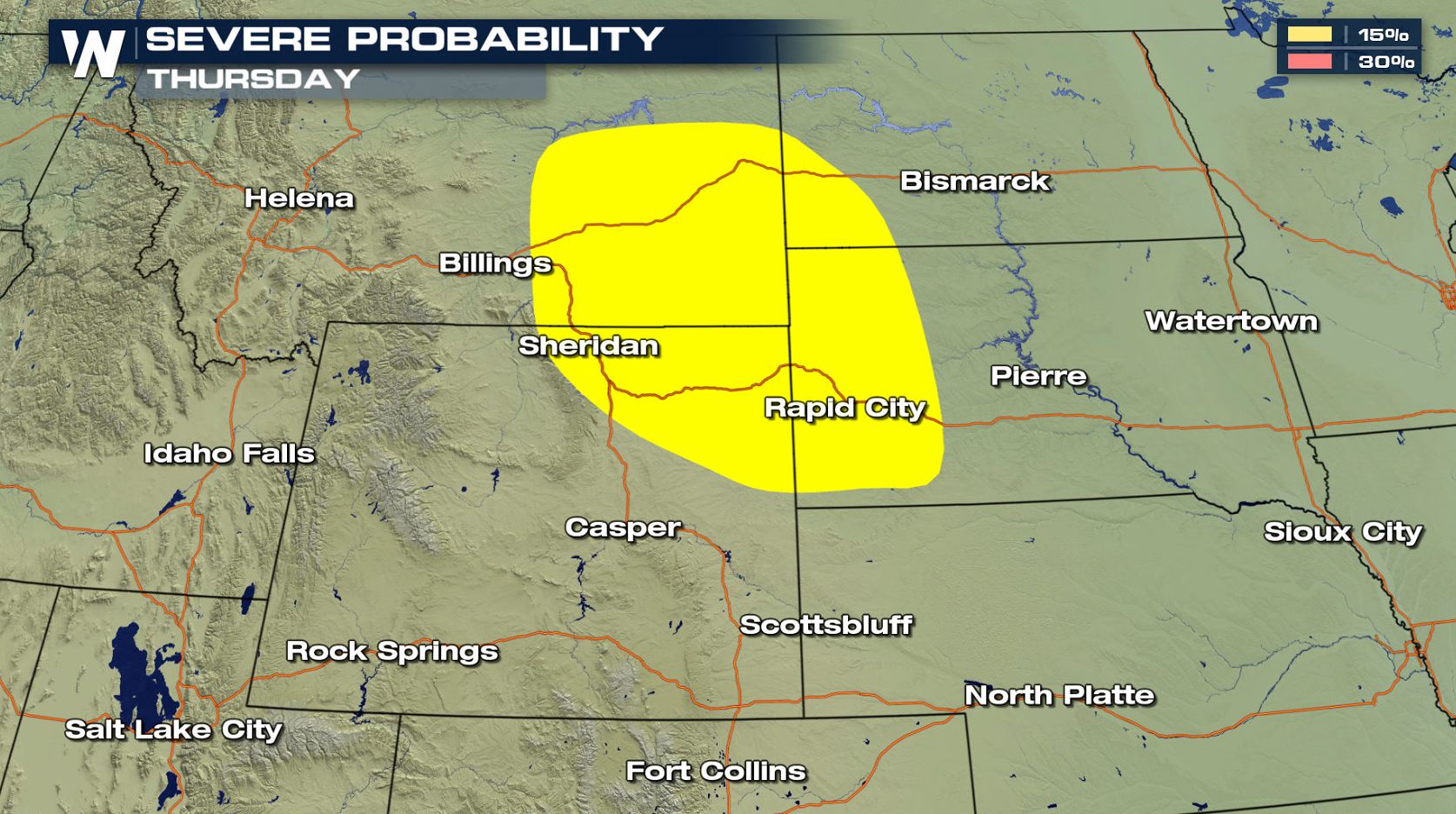 For WeatherNation: Meteorologist Mace Michaels