After a weekend filled with winter weather alerts, it's always nice to look ahead and see that temperatures across the nation will mainly be above average in the coming days.  In the past 24 hours alone, temps have been slowly rising.  The only exception to that is the upper Midwest, where temps are falling as a winter weather system moves through.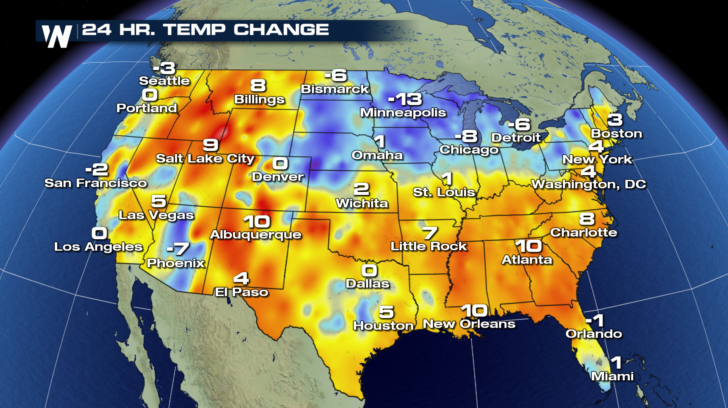 Most high temperatures on Sunday were above average cross the country.  32 degrees in Bismark is pretty pleasant for early January.  And New York City will certainly enjoy the 50 degree mark on any January day!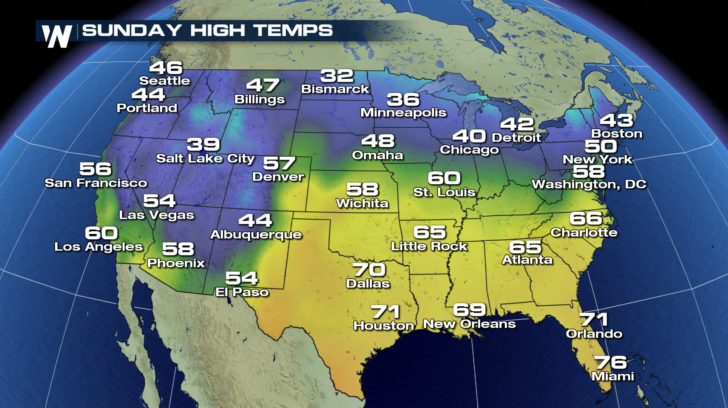 Temperatures in the plains and upper Midwest were running about 10 to 15 degrees above average on Sunday.  And it looks like that trend will continue in the short term.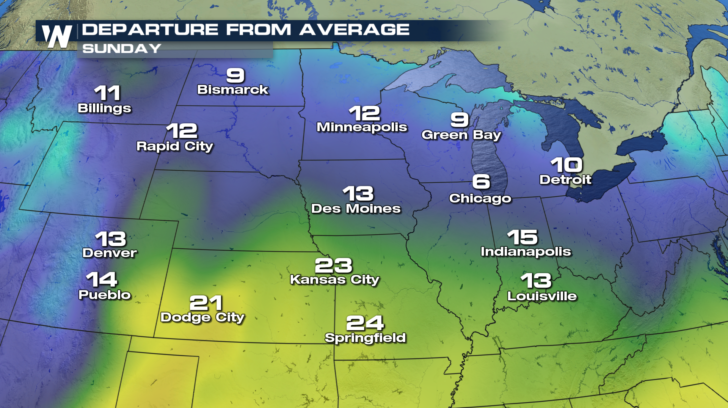 This week, a ridge will be building in across the country.  The jetstream will essentially be flowing west to east, without much of a north/south undulation.  That means warmer air from the south, can slowly ride northward, and keep most areas warmer than usual for the next several days.  Until this pattern changes, temps will remain above average.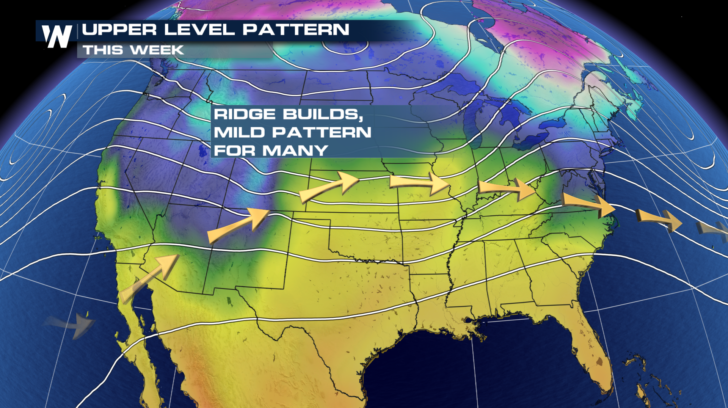 High temps on Monday and Tuesday will remain well above average for just about the entire U.S.  Dallas will be in the mid to upper 60's.  Denver will enjoy the mild mid-50's.  And San Francisco will be near 60 degrees.  A real treat for the Bay area.  About the only dip in temps will be on Monday in the northeast as a cold front comes through.  But the temps there rebound quickly on Tuesday.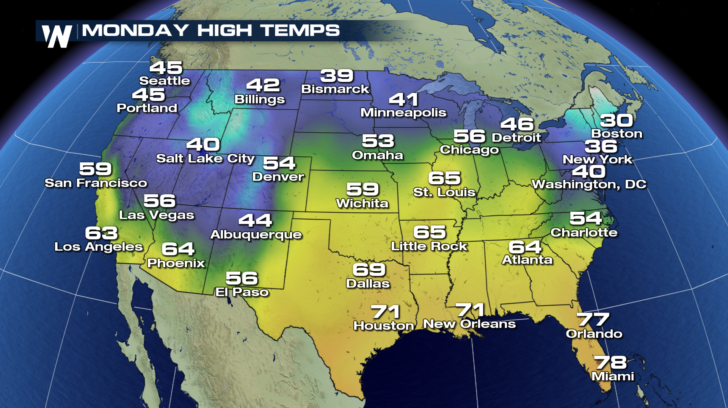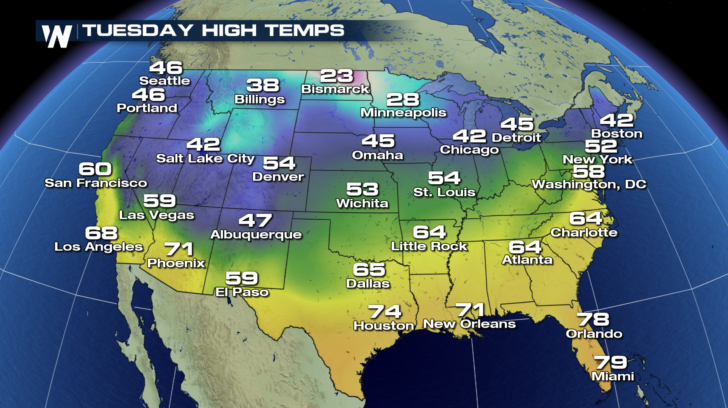 The long range forecast has the central two-thirds of the country with above average temps.  January 10th through the 14th looks nice.  The east and west sections of the country look to be neutral temperature-wise.  Temps should run near average there.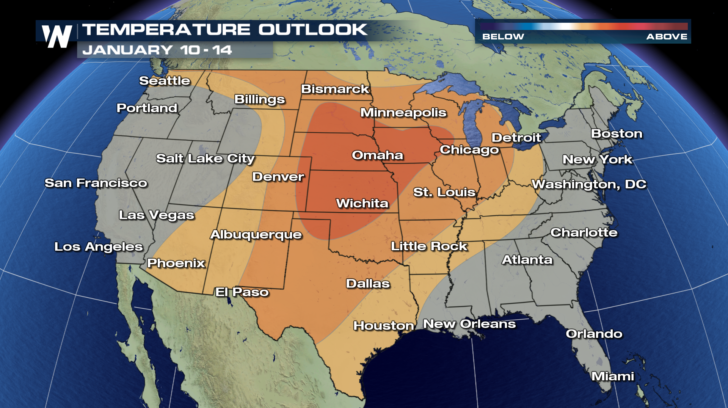 So if you live in towns like Omaha or Denver, get ready for a great week.  Plenty of sunshine, and above average temps Monday through Saturday.  Hope you enjoy the beautiful winter weather!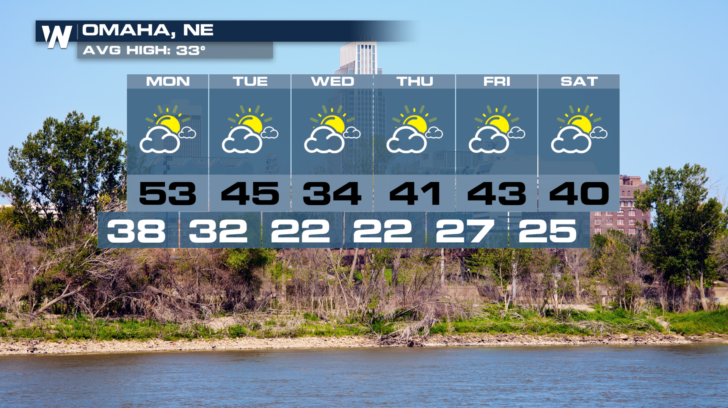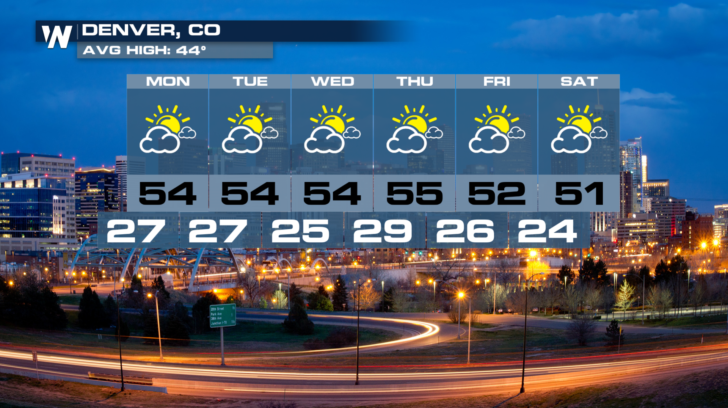 For the very latest weather information, stay tuned to WeatherNation on the Dish network, Roku, Fire TV, and Apple TV. For WeatherNation:  Meteorologist Matt Monroe