The annual Lyrid meteor shower is set to peak this coming weekend. It's active each year from roughly April 16-23. This annual nighttime display appears as the Earth passes through the debris from comet Thatcher. As that debris interacts with our atmosphere and "burns up", it creates a visible bright streak to the viewer on Earth. This year, the meteor shower will reach it's peak in the wee morning hours of April 22. According to EarthSky.org, at the shower peak, there could be as many as 10-20 Lyrid meteors per hour...assuming you are watching from a good position.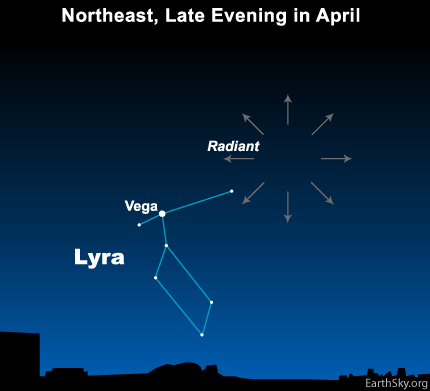 Here are some viewing tips
: -View between the hours of midnight and 4am on the morning of Sunday April 22. Pre-dawn should be best as the moon will have set already. -Stay away from light pollution, including house lights and city lights. -Get comfy! Grab a recliner and let your eyes adjust to the night sky. This may help your eyes better see the meteors. -There is no need for any special equipment to view. No telescope needed! Just your eyes.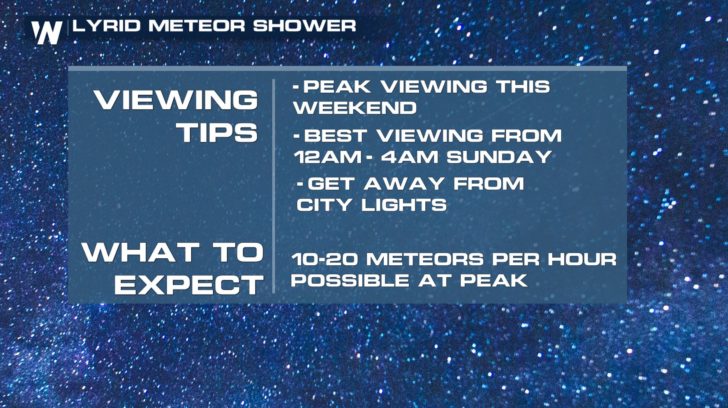 This is all forecast pending! Some of the U.S. may have trouble viewing due to cloud cover. Clouds will be thickest across the Central Plains and Mississippi River Valley, as well as areas long the Gulf Coast. Here's a snapshot at peak viewing time of the cloud cover forecast.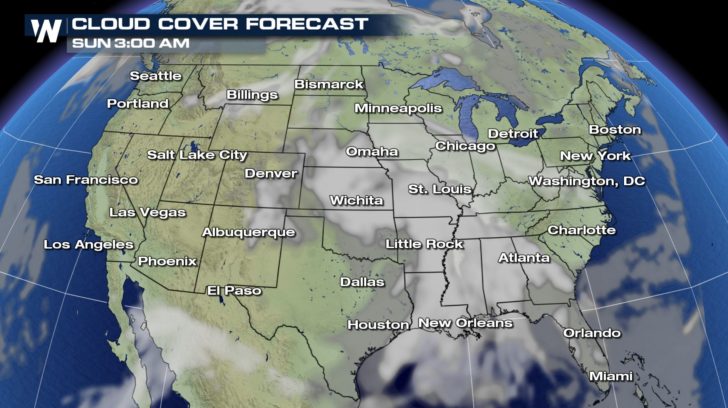 Not sure what to expect in your local area? Check out our regional forecast on demand anytime.
Click here to choose your local region
.