Strong winds and dangerous storm surge will continue to work up the East coast this weekend from Florida to South Carolina, North Carolina, Virginia, Delaware, New Jersey and the Long Island Sound. Coastal flood alerts have been issued for the low-lying areas in these states for storm surge inundation up to 2 feet for many, and even up to 4 feet in isolated spots! That's quite high with regards to a coastal storm.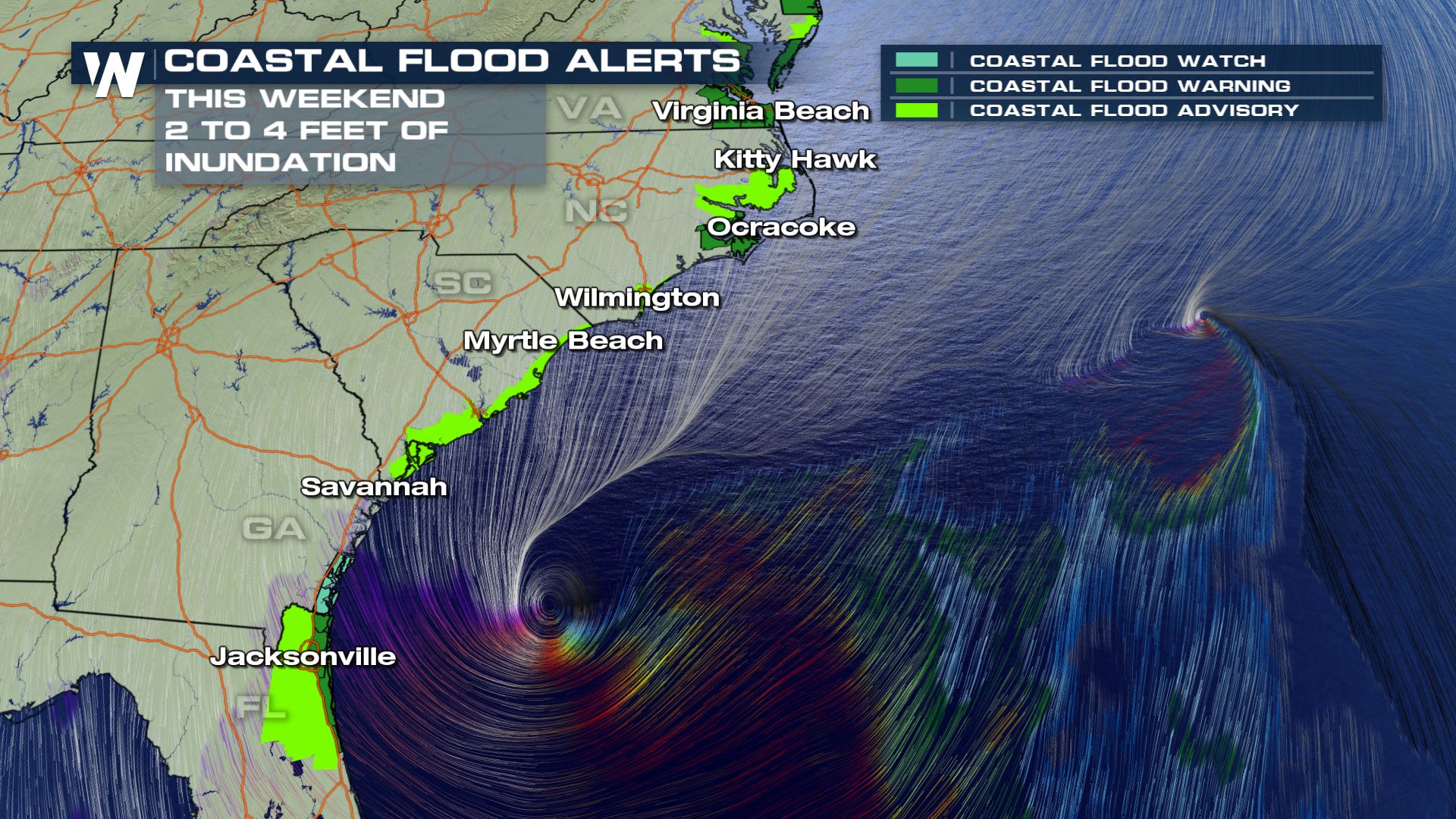 In addition, wind alerts remain in effect for generally the same area. Wind gusts will range from 55-65 miles per hour into Sunday.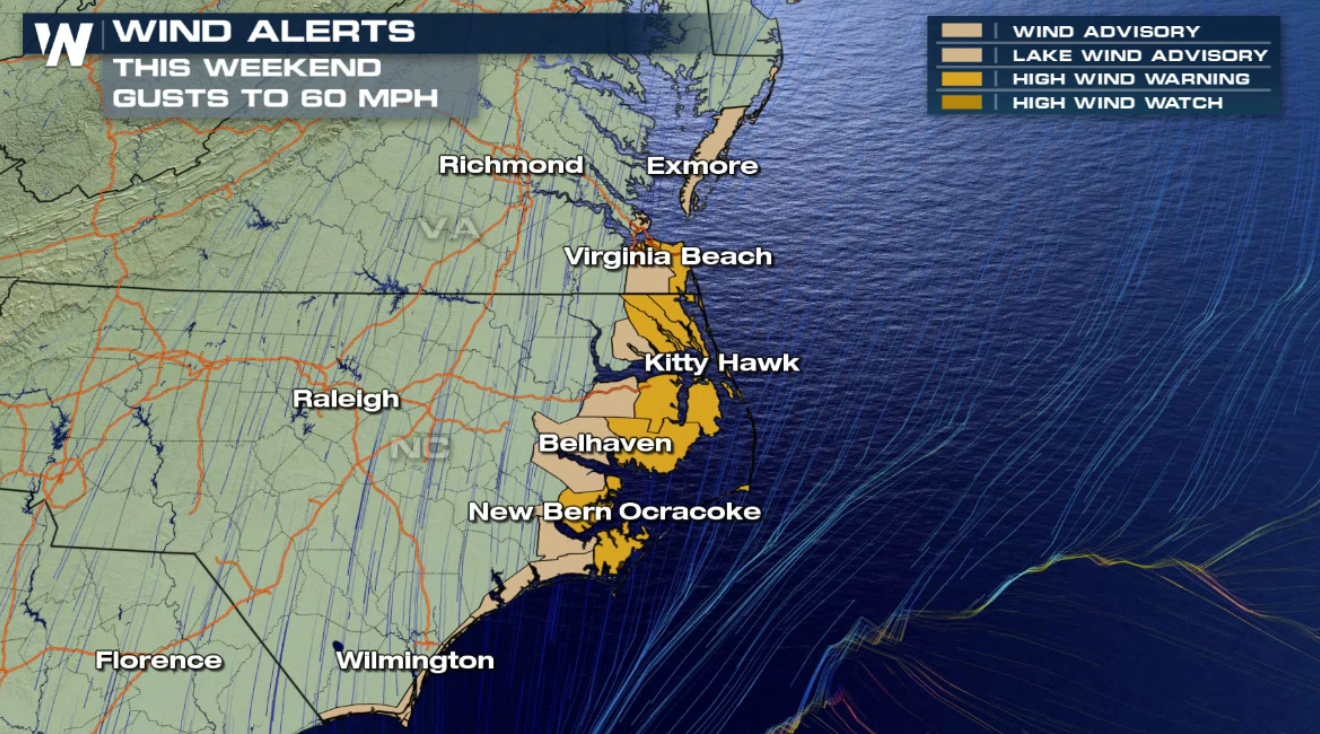 Observed wind gusts have already topped 45 miles per hour in a couple of locations. Here's a snapshot of Sunday when the wind will *still* be quite gusty: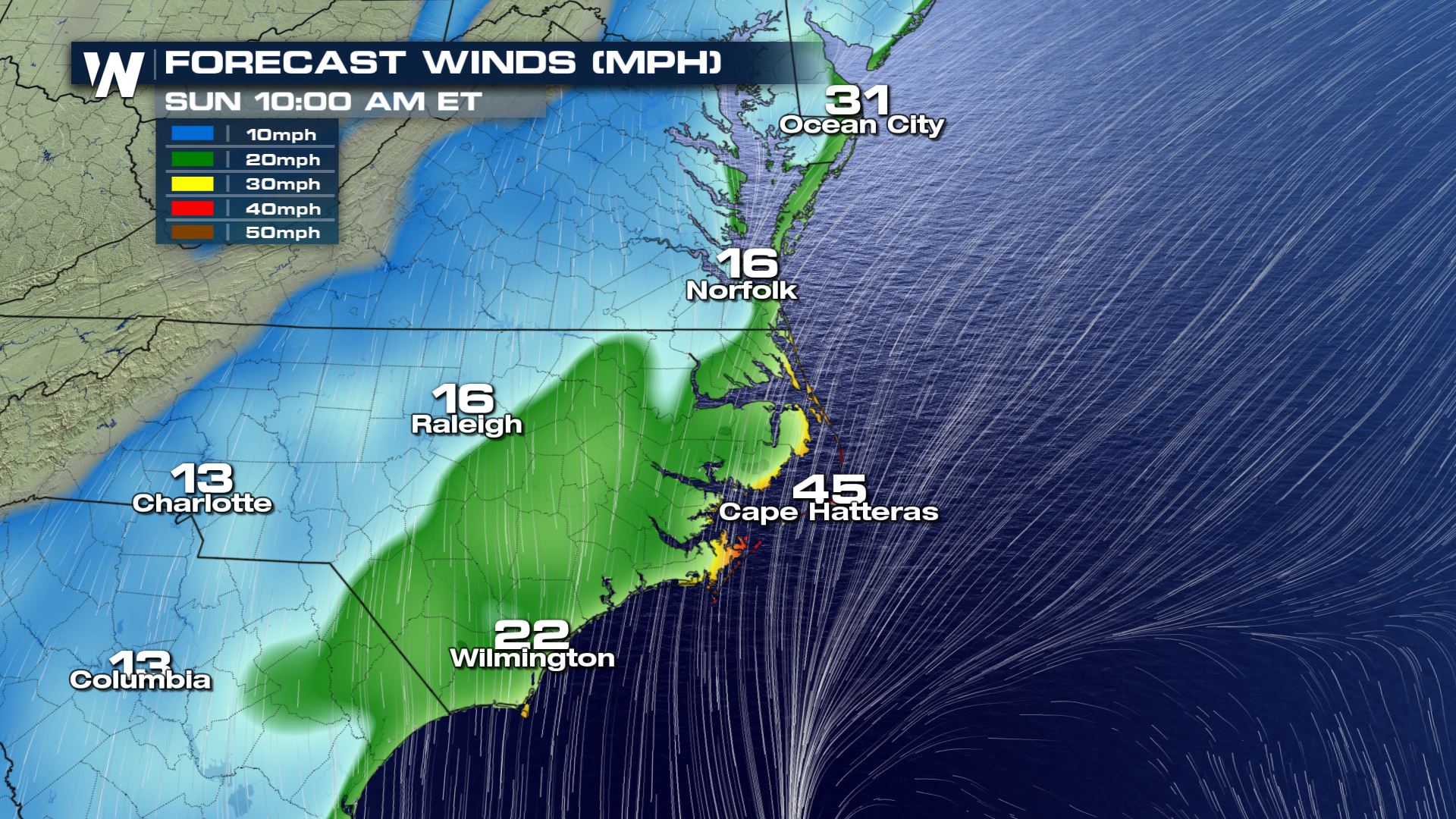 You'll want to keep an eye on the high tide times because that's when the water is naturally already higher. The flooding will be worse during these high tide times.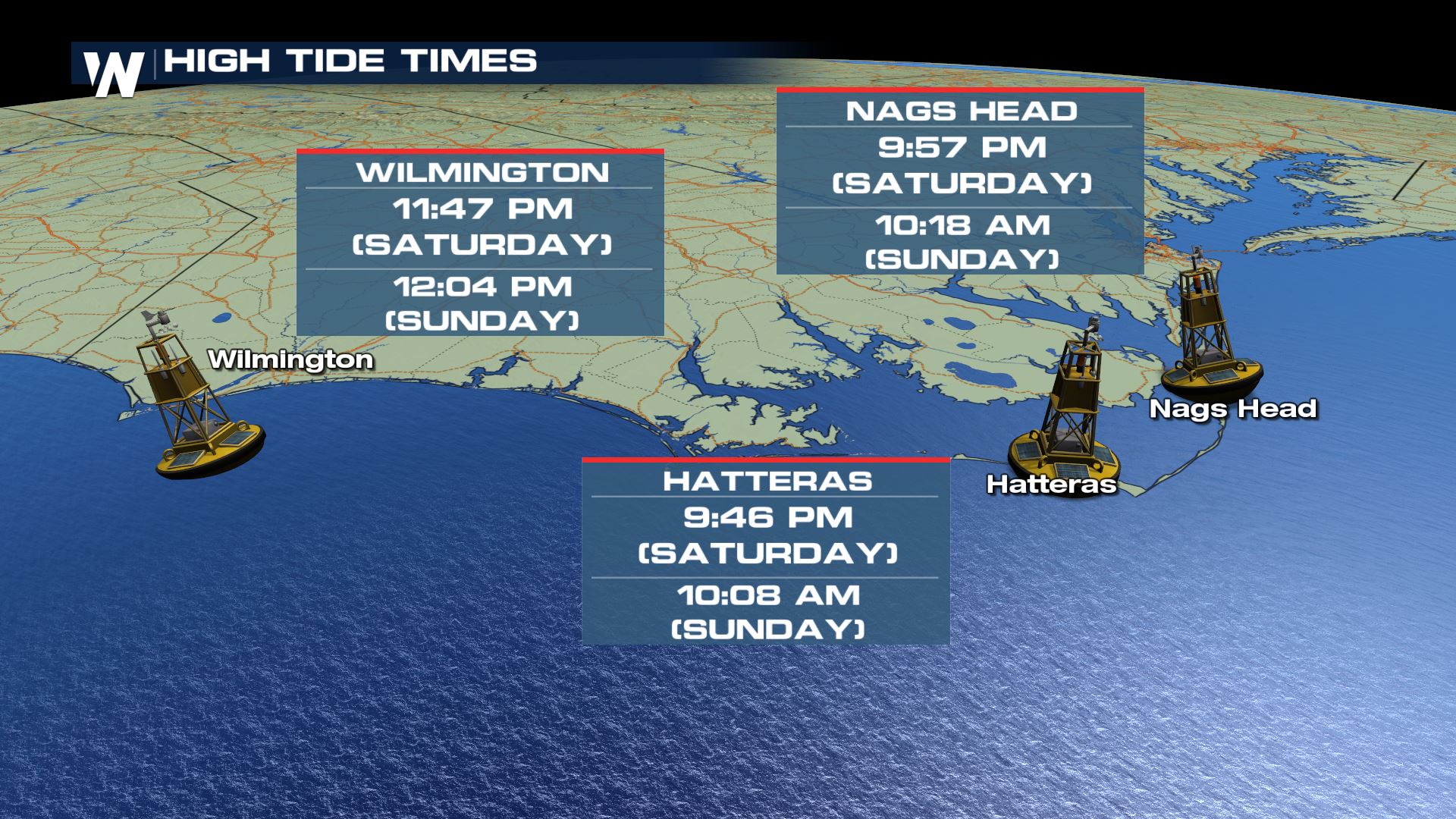 Minor, moderate and even major flooding will be possible along the eastern Mid-Atlantic shorelines through the rest of the weekend.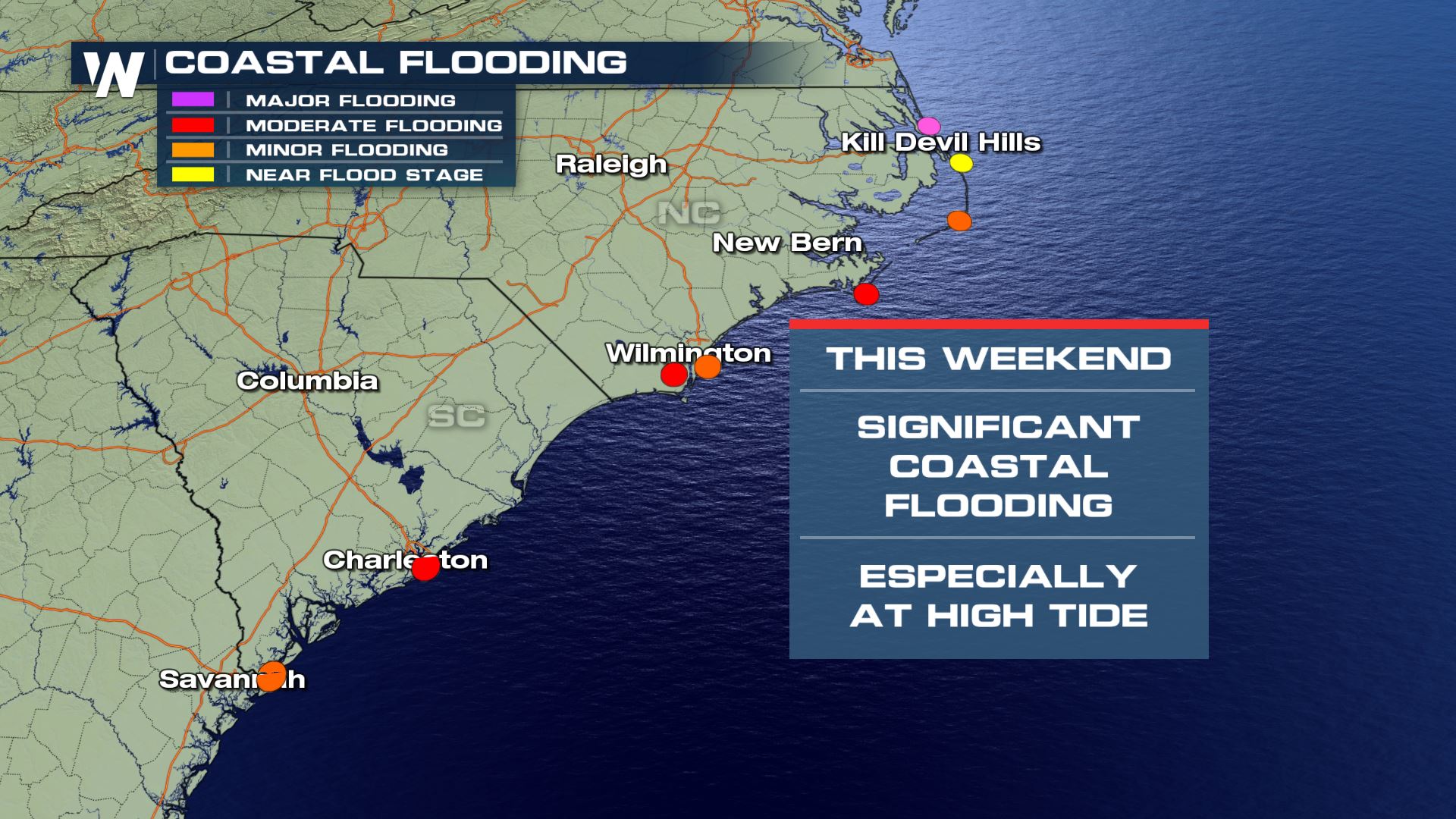 In all, a Storm Watch is in effect for Pamlico Sound, the Outer Banks and the offshore waters from the North Carolina coast.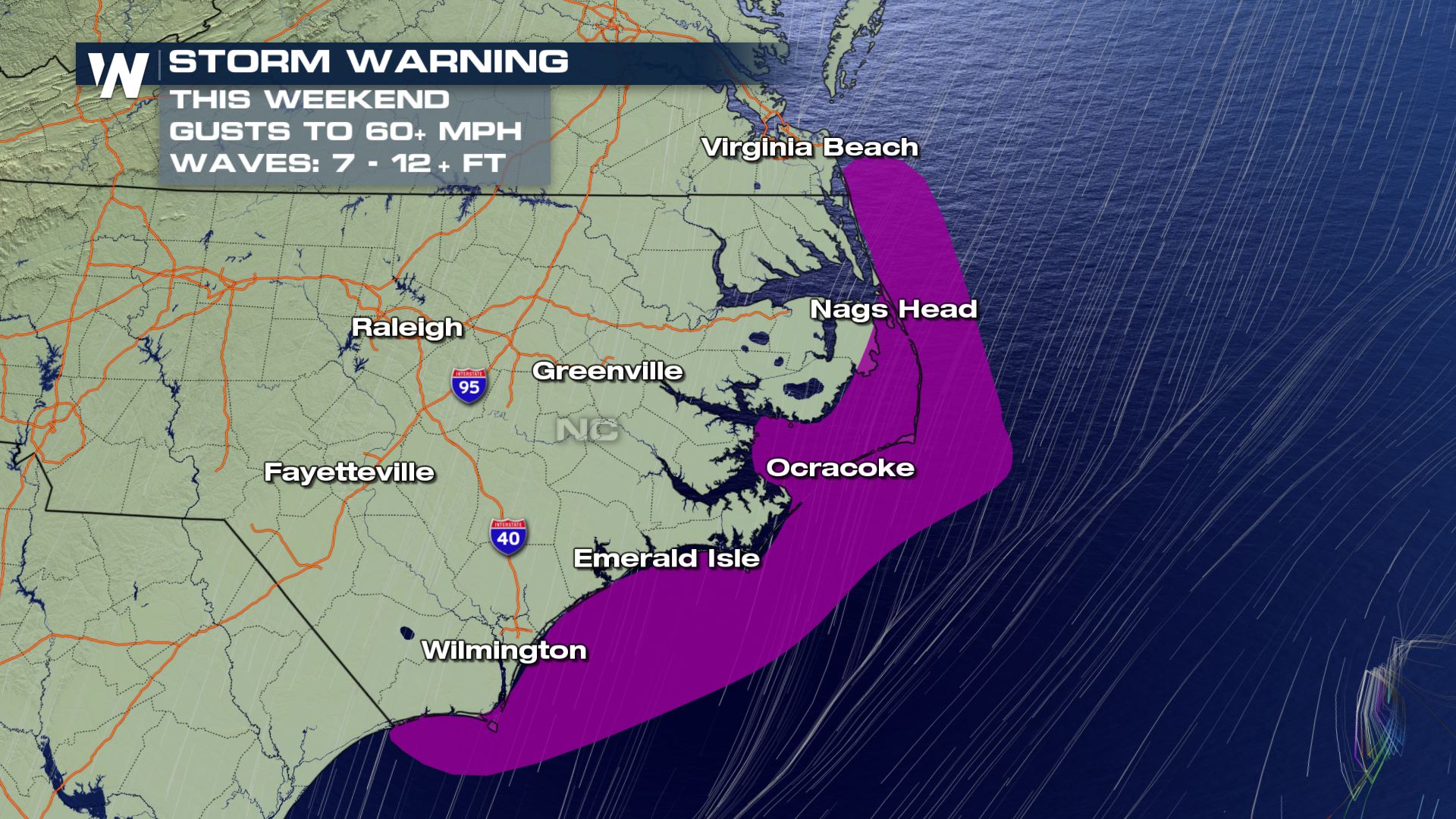 The Northeast will get the brunt of the wind off of this system on Sunday and Monday. Coastal flood alerts have been issued for parts of Delaware and New Jersey until Monday for inundation up to two feet during high tide!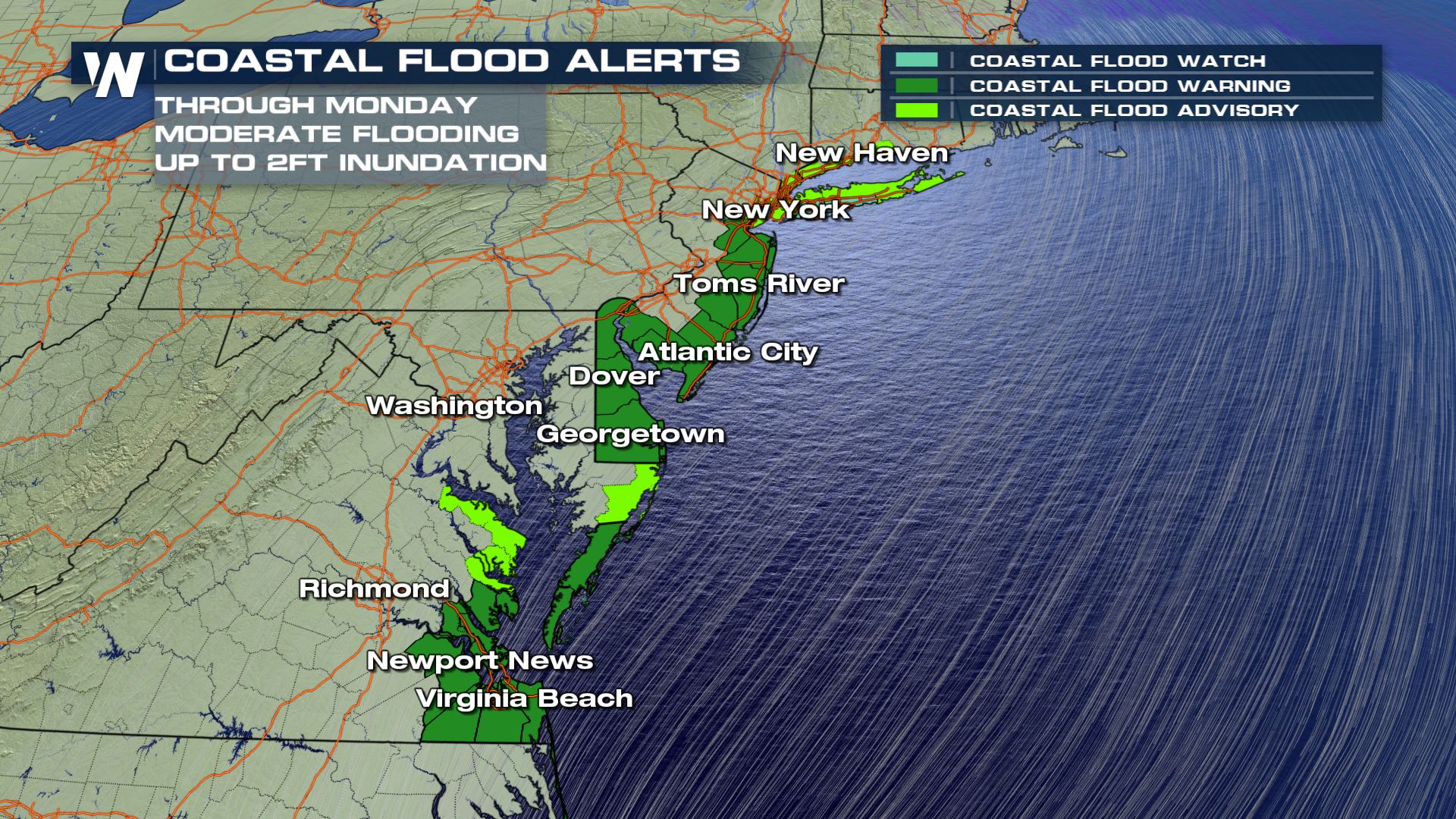 Wind will be strongest across the Northeast on Saturday night through Sunday night. Expect hazards to be coastal erosion and minor to moderate coastal flooding.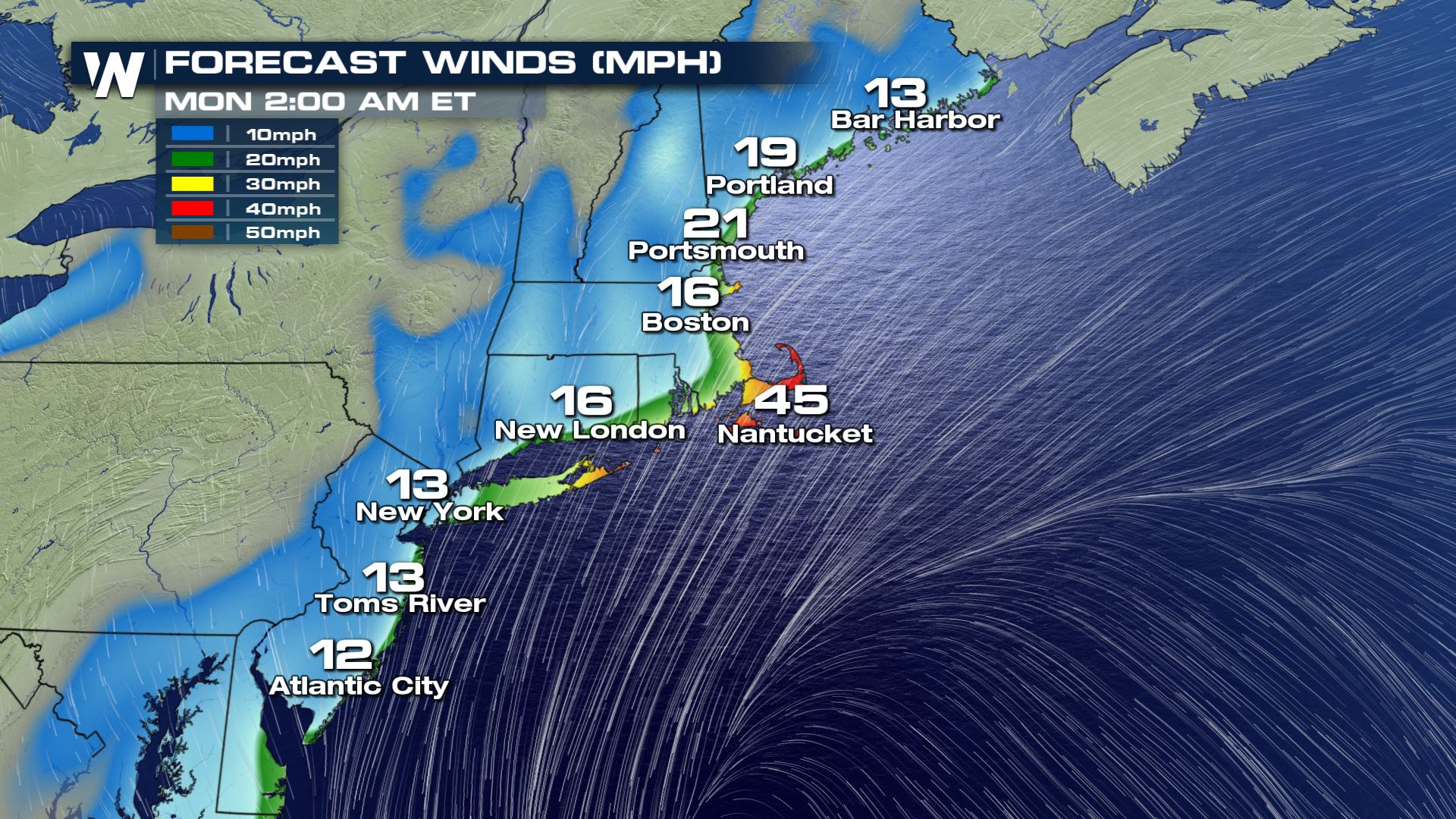 Moderate (and even major) flooding can be expected across low-lying areas of the Northeast shorelines through early Monday.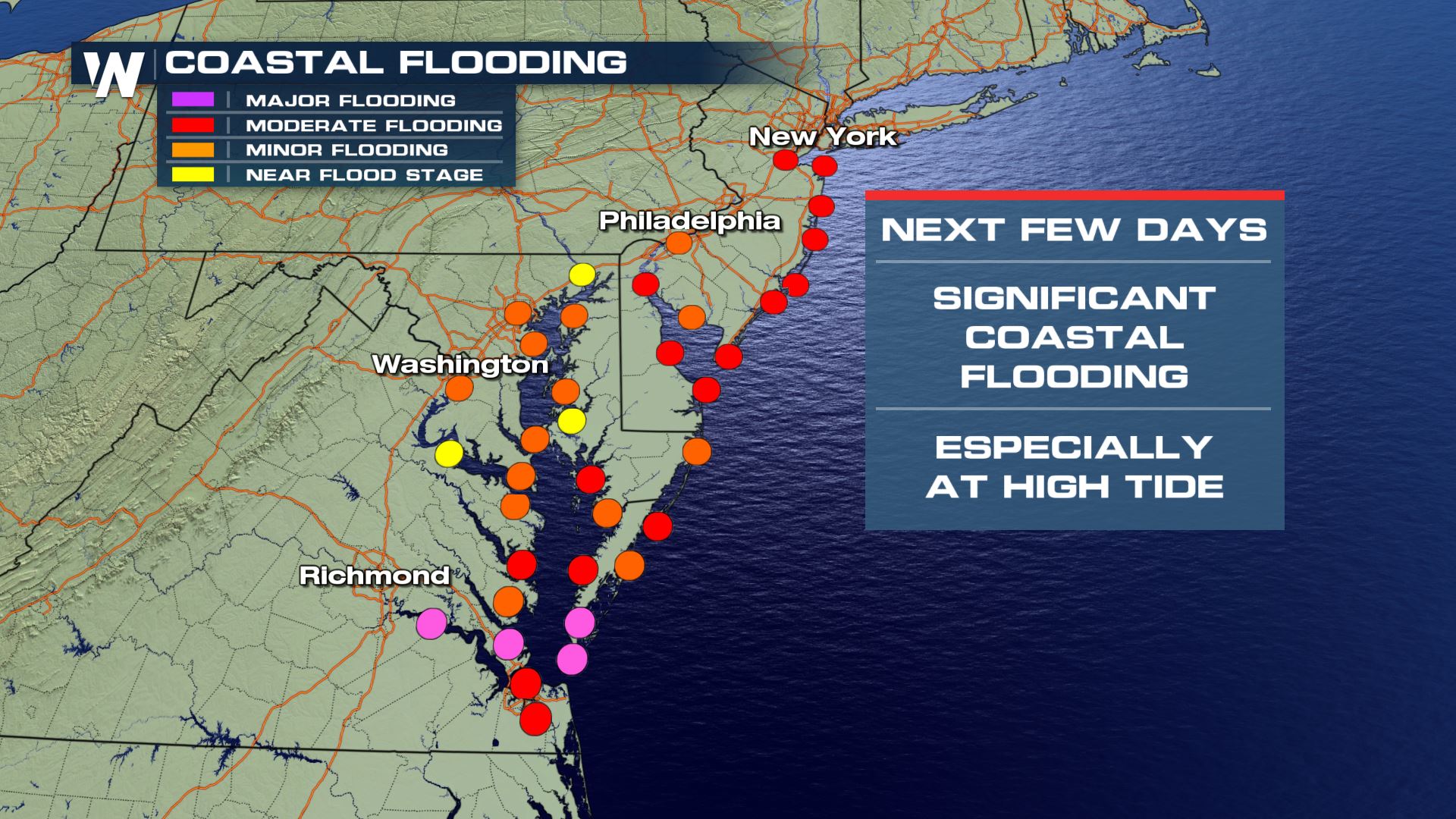 What does all of this mean for people living in, or visiting, these areas? The bottom line is that the weather will be very wet this weekend with scattered rain showers. The coastal flooding and wind will increase through Sunday. On Sunday, the wind will be very strong and that's when coastal flooding will be the worst. If you live in this area, clean up the low-lying spots of your property. Make sure nothing of value is sitting in a flood-prone spot. Get your vehicle to a higher location. Be alert of rising water at times during the weekend during the high tide cycle. Charge your electronic devices and prepare for isolated power outages. The weather will improve on Monday (for the Southeast) and Tuesday (for the Northeast).