According to the 
National Hurricane Center (NHC)
, Marco is now a Post-Tropical Cyclone. The NHC issued their final advisory on the storm, with maximum sustained winds at 30 mph, a central pressure of 1008 mb, and moving west at 10 mph.  The final track keeps Marco skirting just south along the Louisiana Coast through today and continuing to weaken, likely dissipating.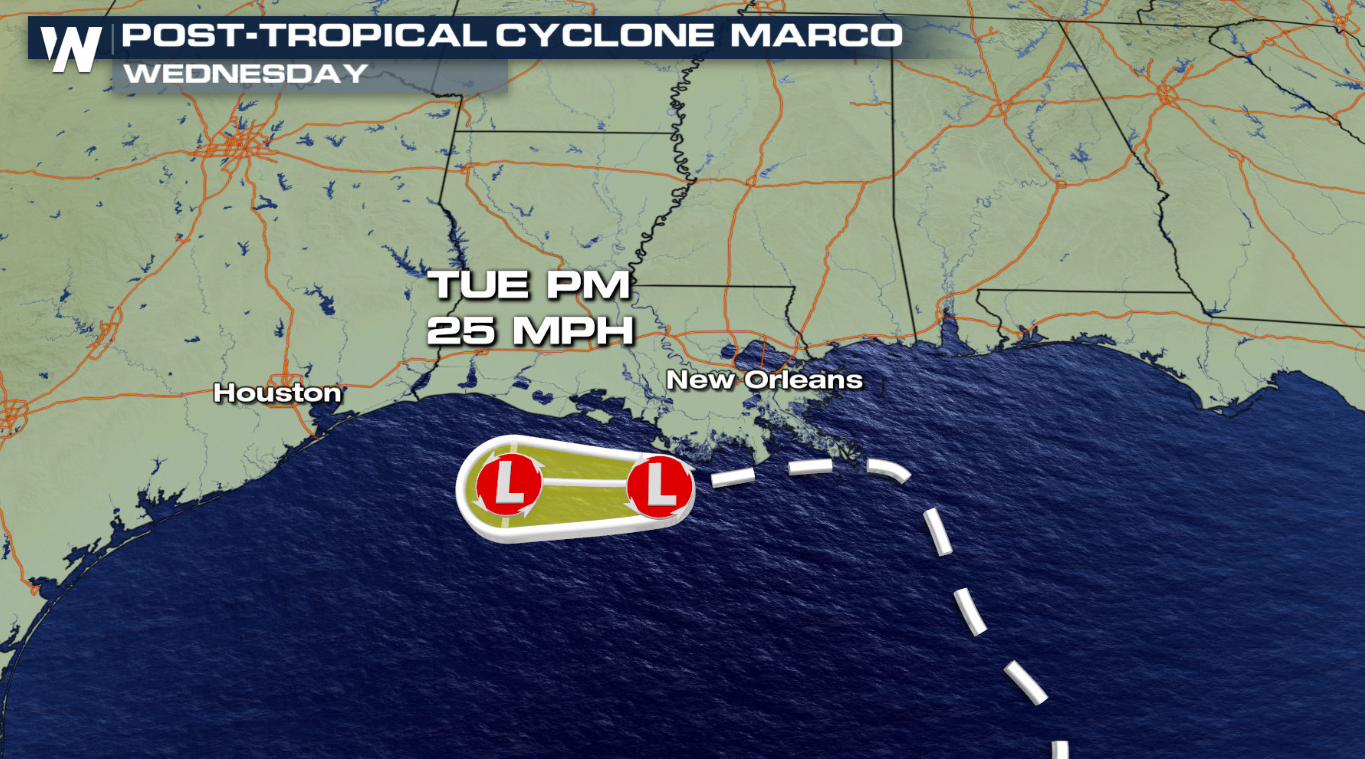 Earlier on Monday evening, at about 6:00 PM CT, Marco officially made landfall at the mouth of the Mississippi River in the outer Marshlands of Louisiana.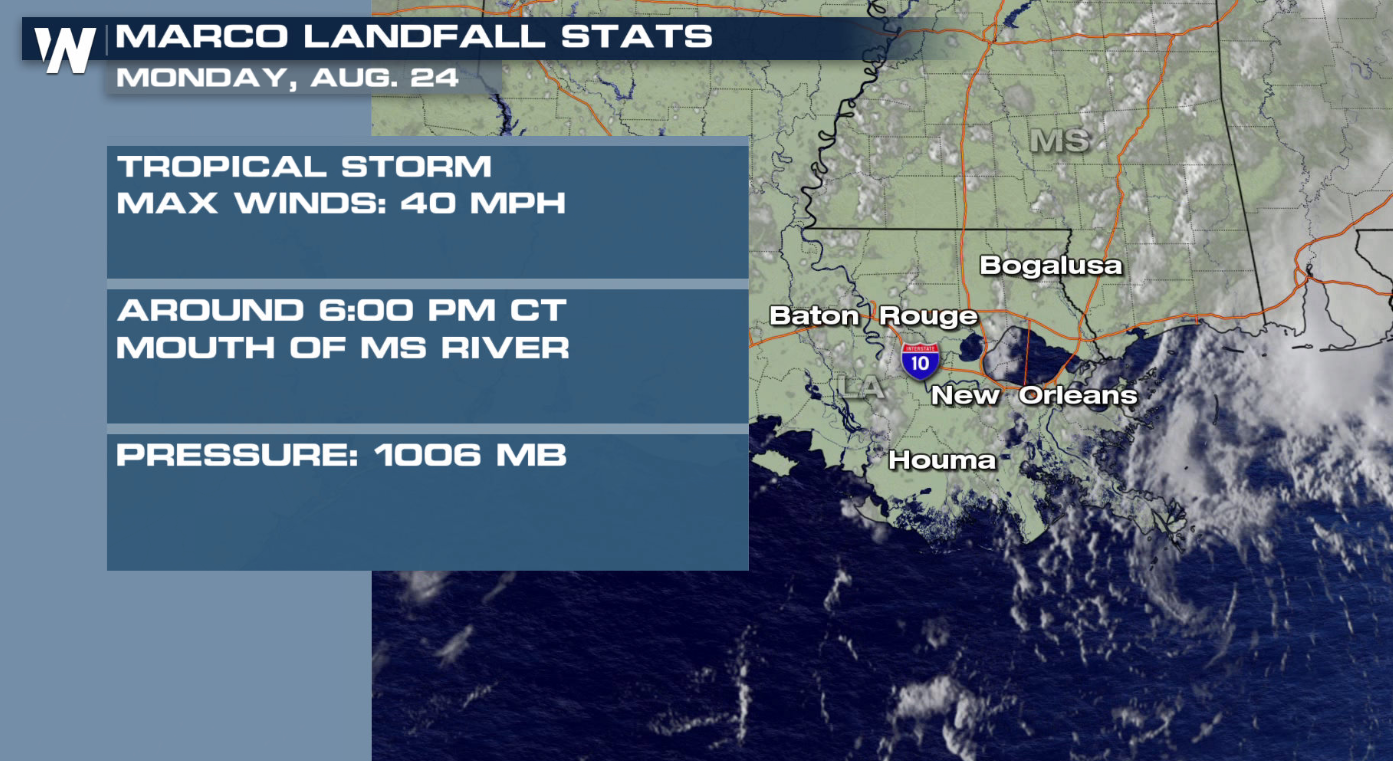 NOTE:
All  tropical watches, warnings, and alerts, including storm surge, have been discontinued. Marco could still produce rainfall totals of 1 to 4 inches across the central U.S. Gulf coast with isolated even higher. That may result in urban or stream flooding. Here's the latest forecast on rainfall potential with Marco.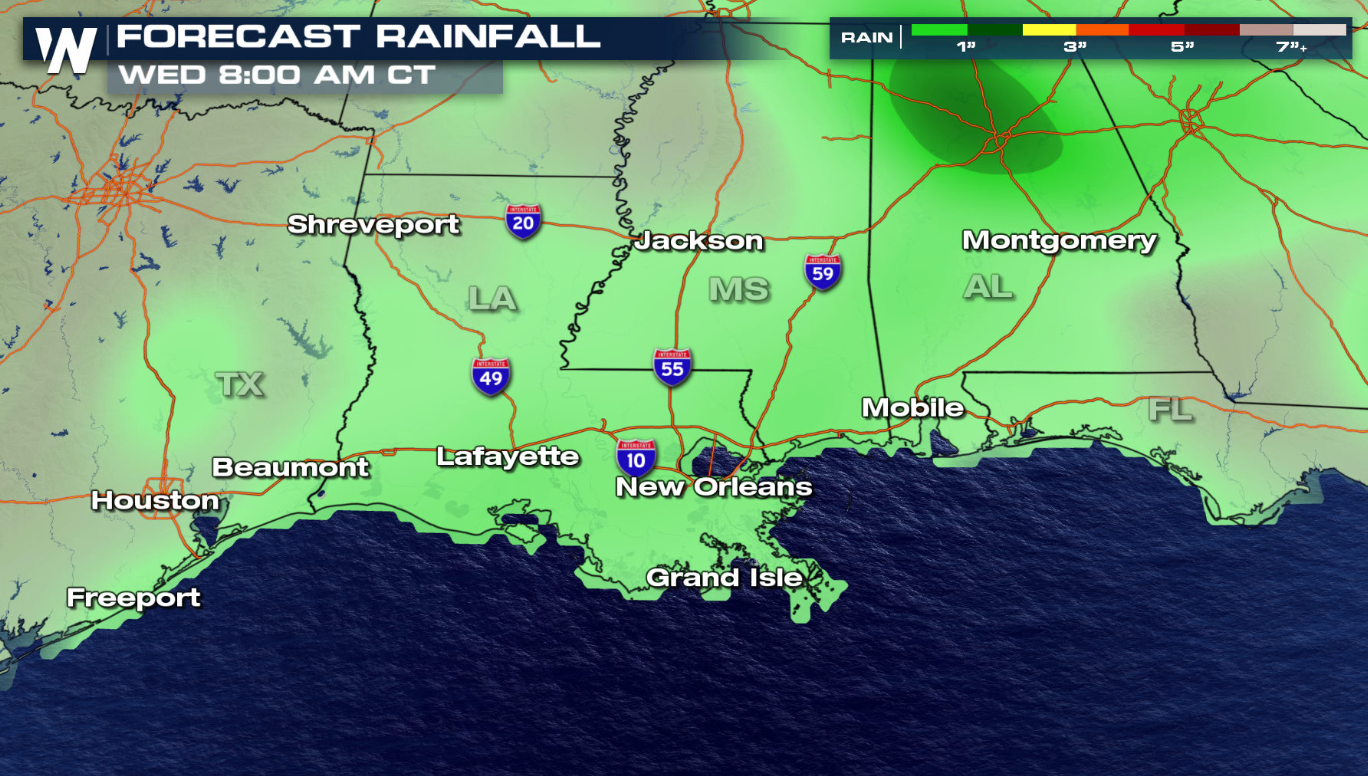 This isn't the only storm!
You can read more about Laura, the next storm coming into the Gulf of Mexico here.