The Storm Prediction Center, or SPC, has issued a Marginal risk of severe weather for areas in the south this afternoon as a strong storm system will impact the area.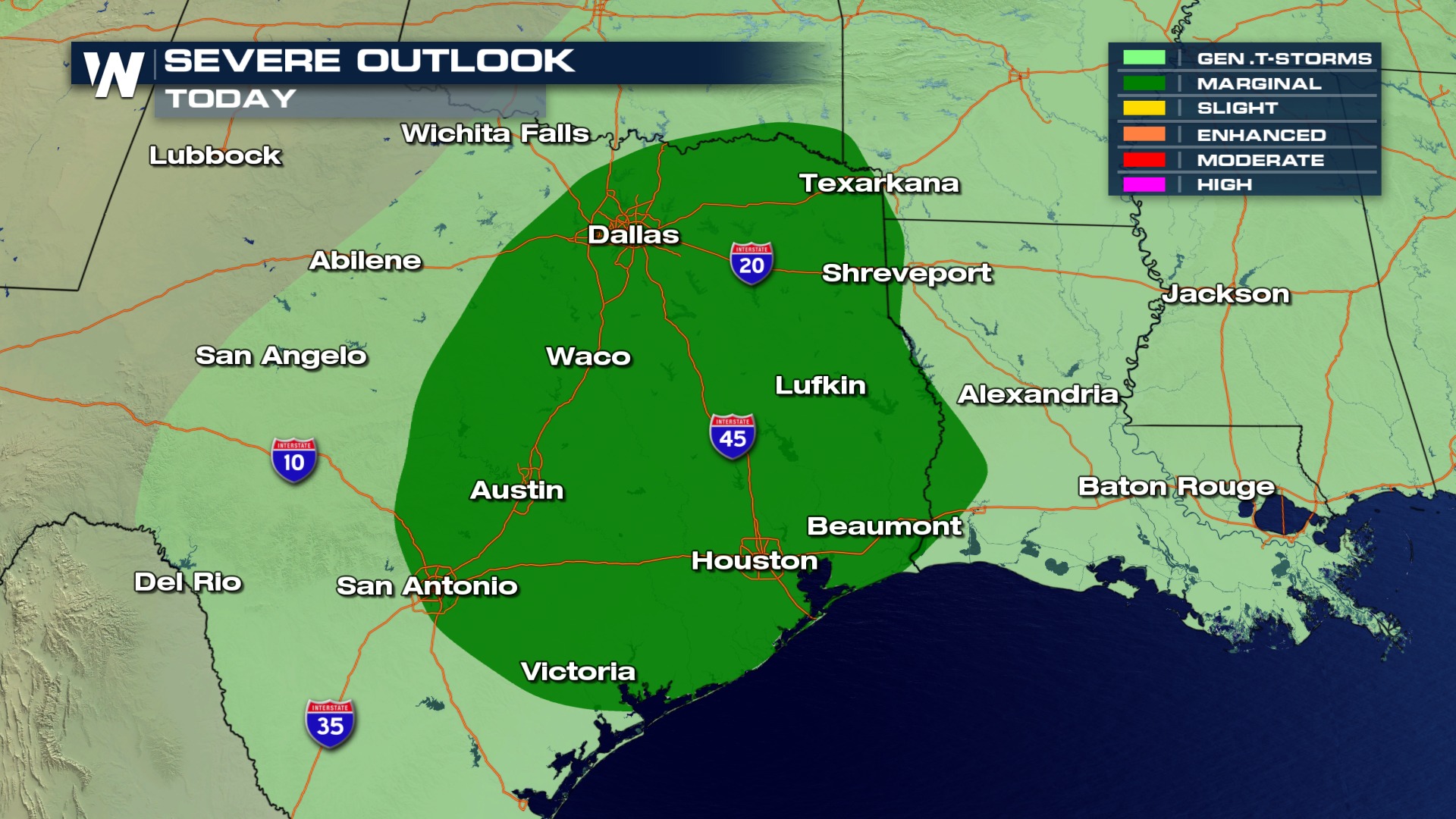 As a mesocyclone swirls to the southwest over the next 48 hours through Arkansas, Louisiana and Texas, strong to severe thunderstorms will remain  in the forecast through Saturday evening. The primary threats will be damaging hail, lightning, gusty winds as well as a few isolated tornadoes.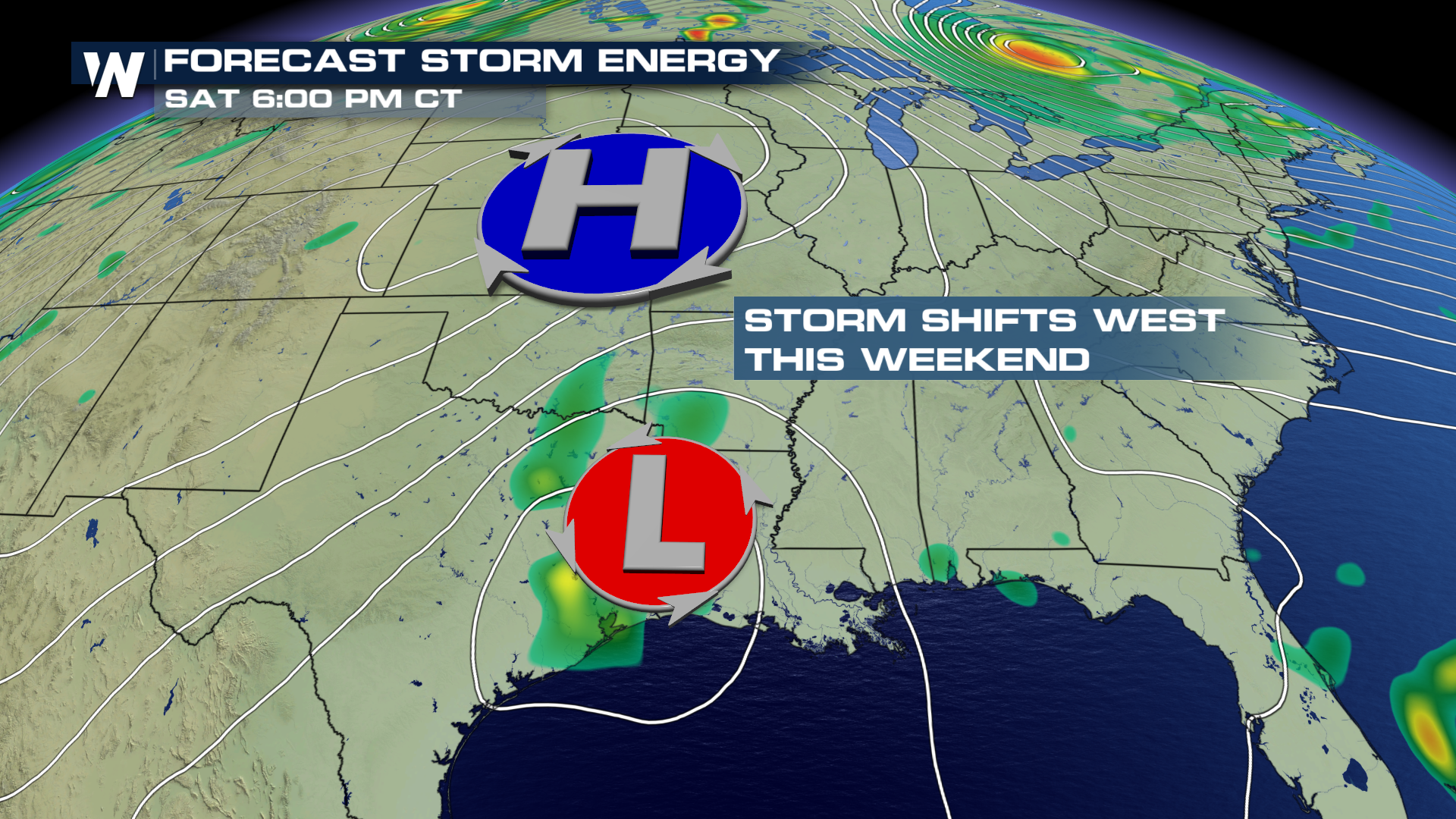 Dewpoint temperatures will stay in the 60s and lower 70s, allowing for moderate levels of instability and storms to easily fire up throughout the region over the weekend.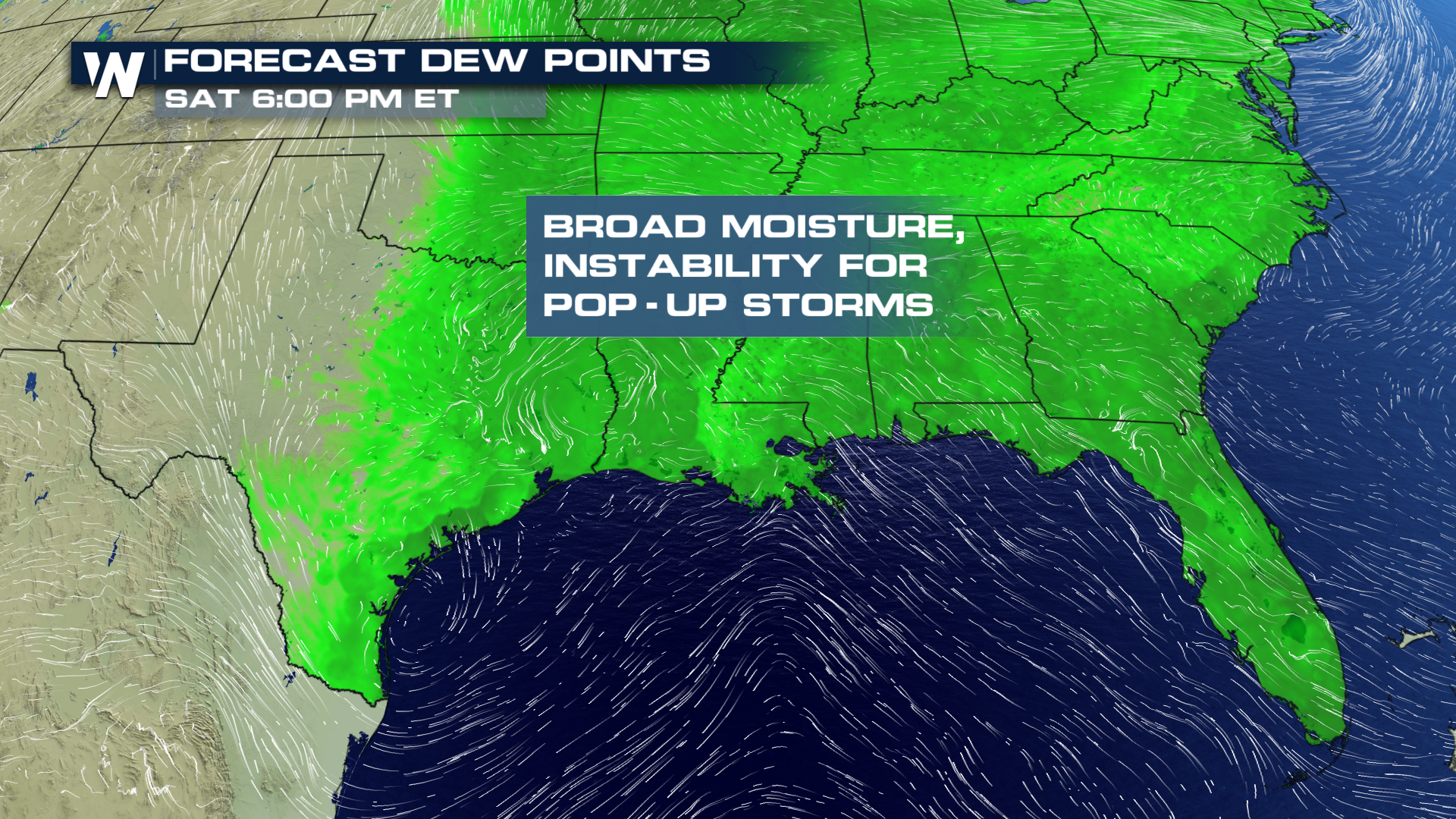 Storms will likely begin developing early Saturday morning and continue to move south through the afternoon and into the evening hours.  Below is the forecast through 9 PM Saturday night.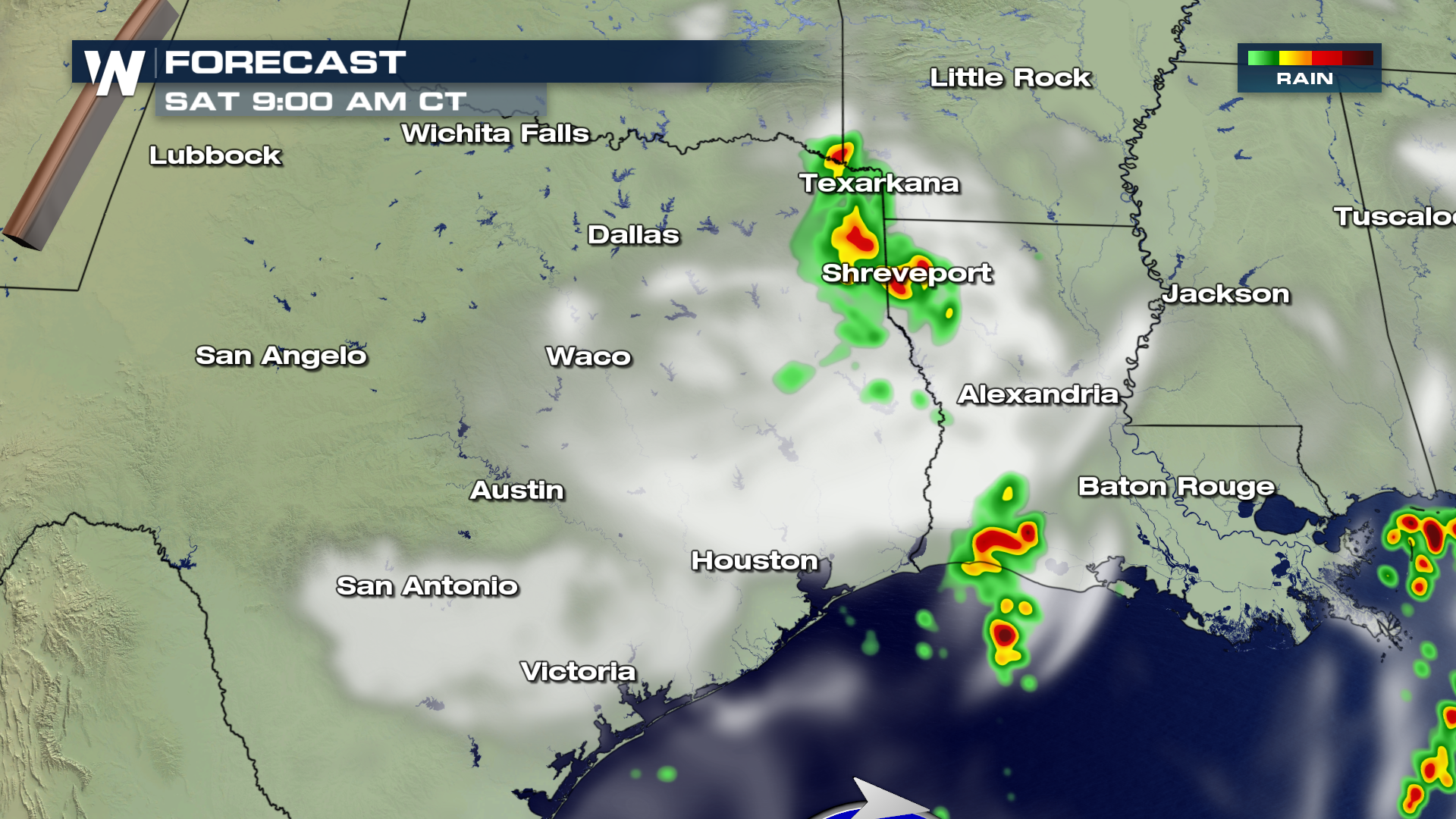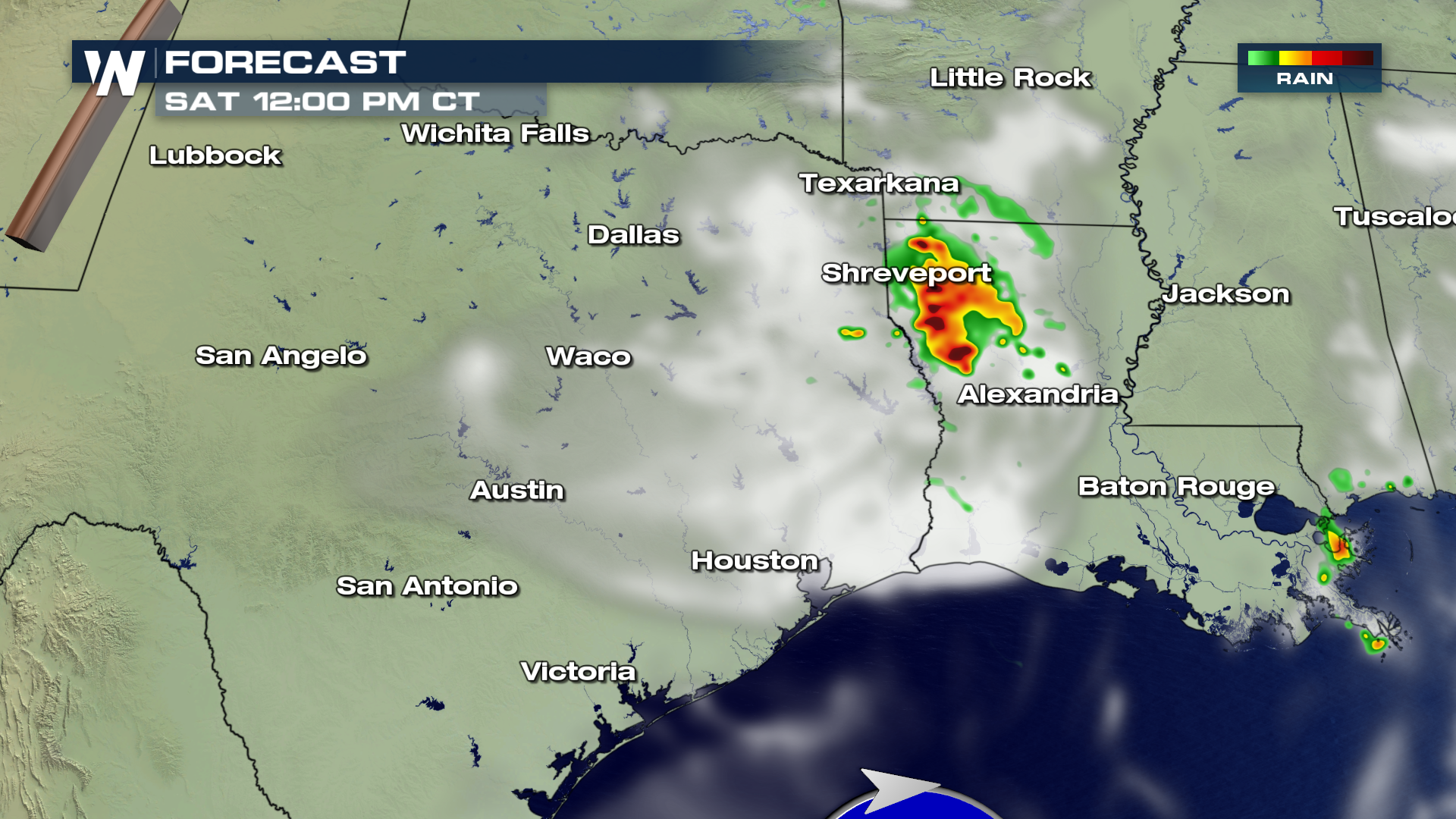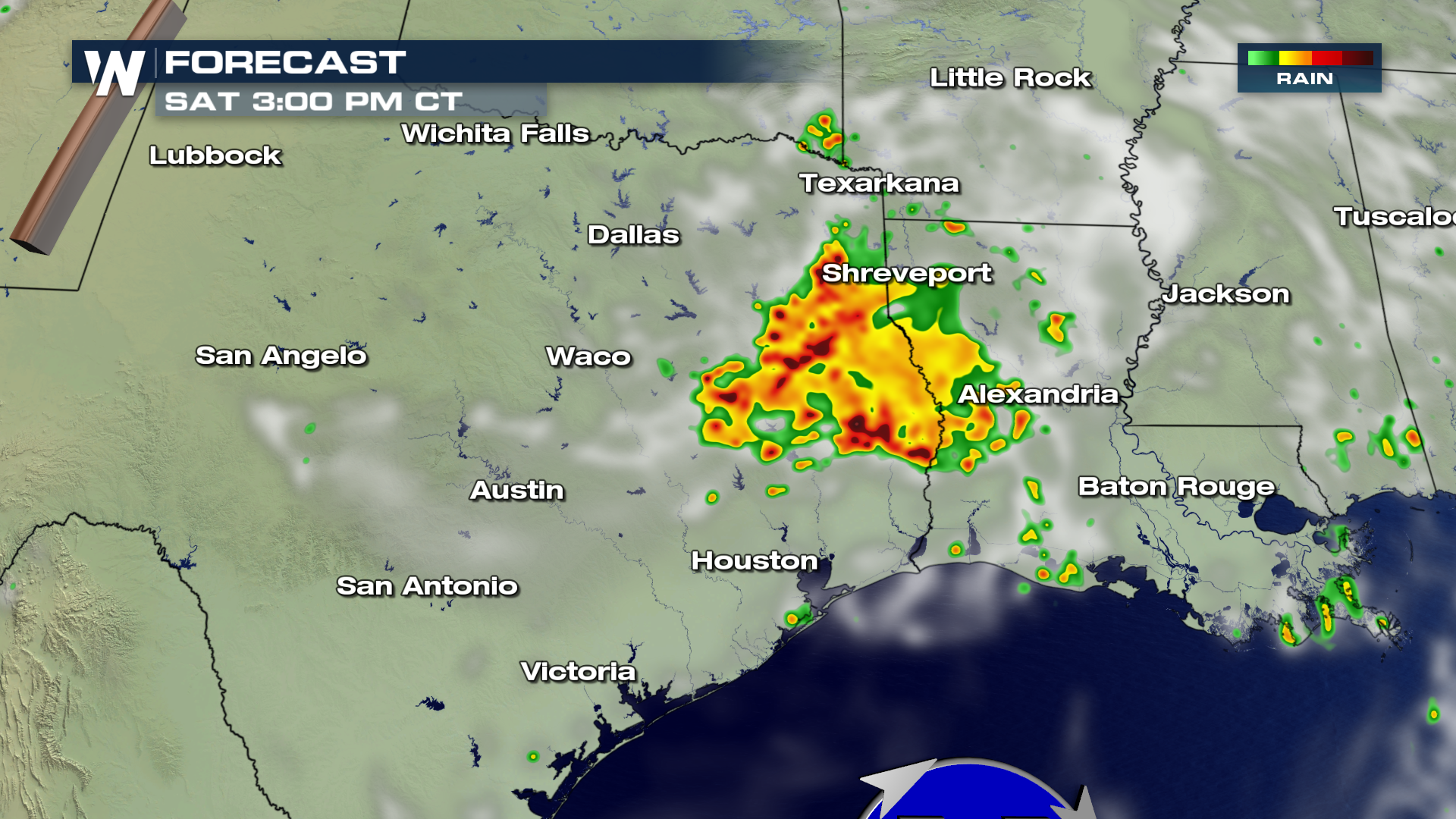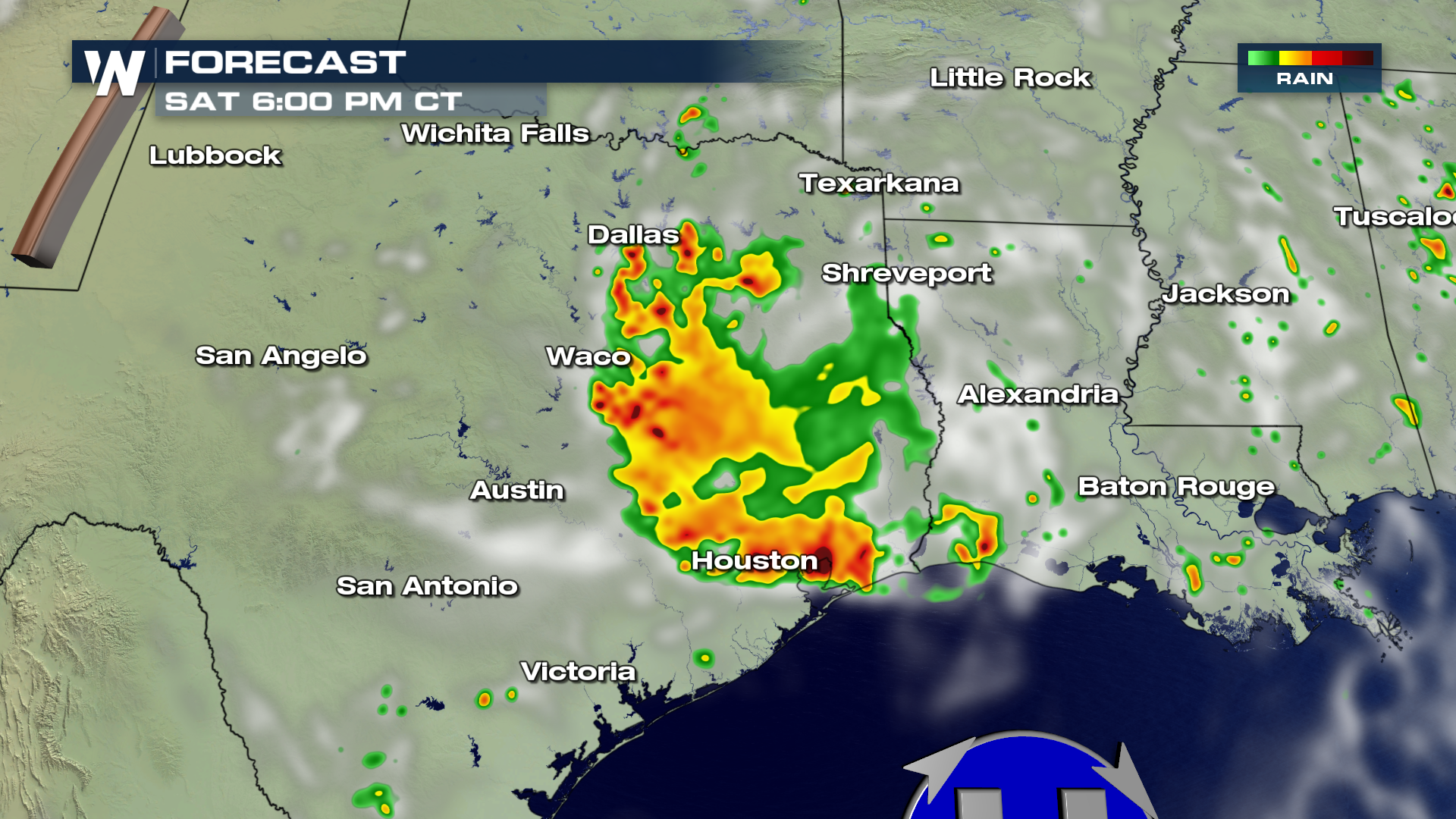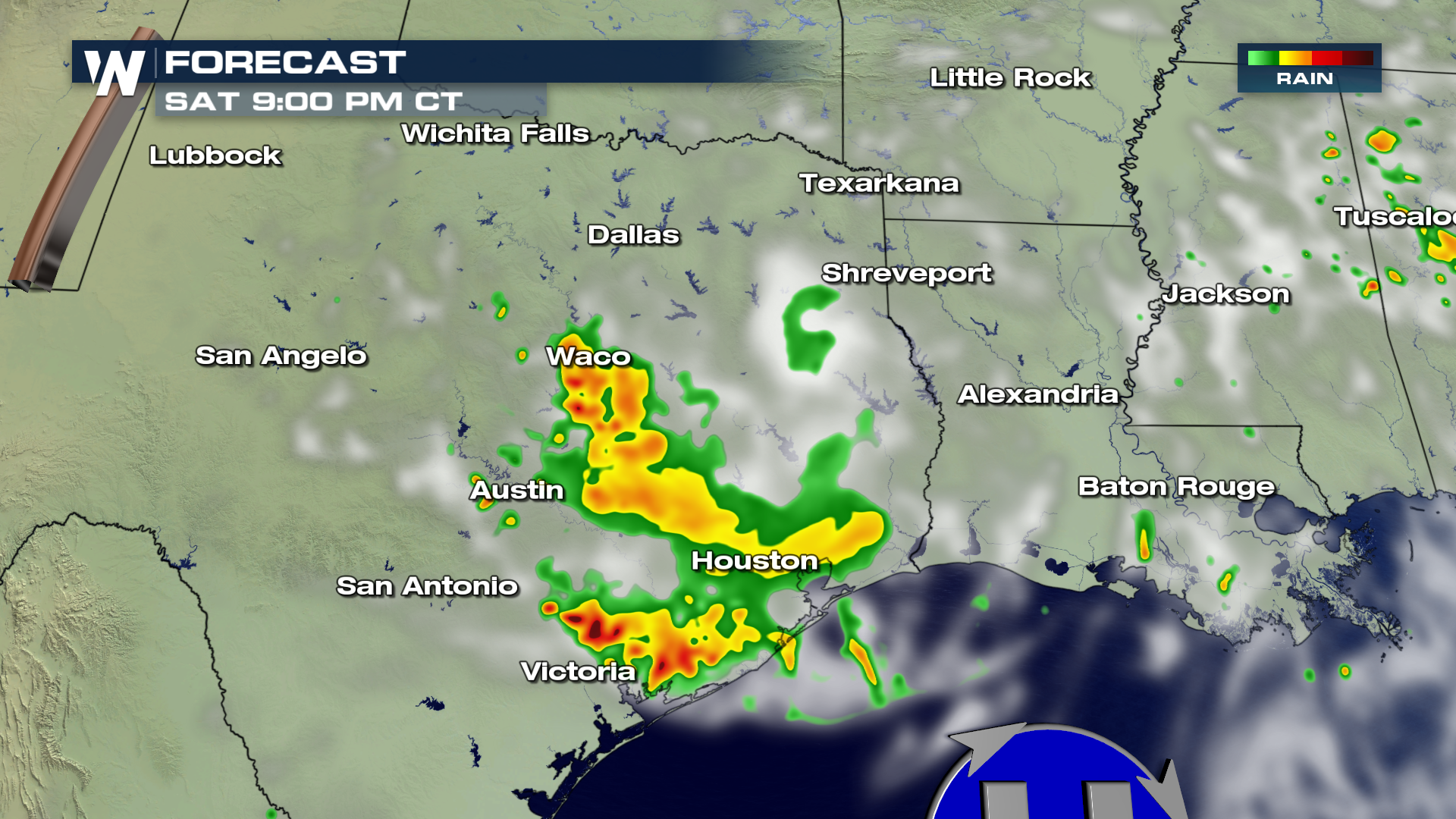 Dallas will continue to see the risk of thunderstorms Saturday, with thundershowers on Sunday as moisture remains swirling overhead. Afternoon high temperatures are expected to stay in the upper 80s and lower 90s through the weekend.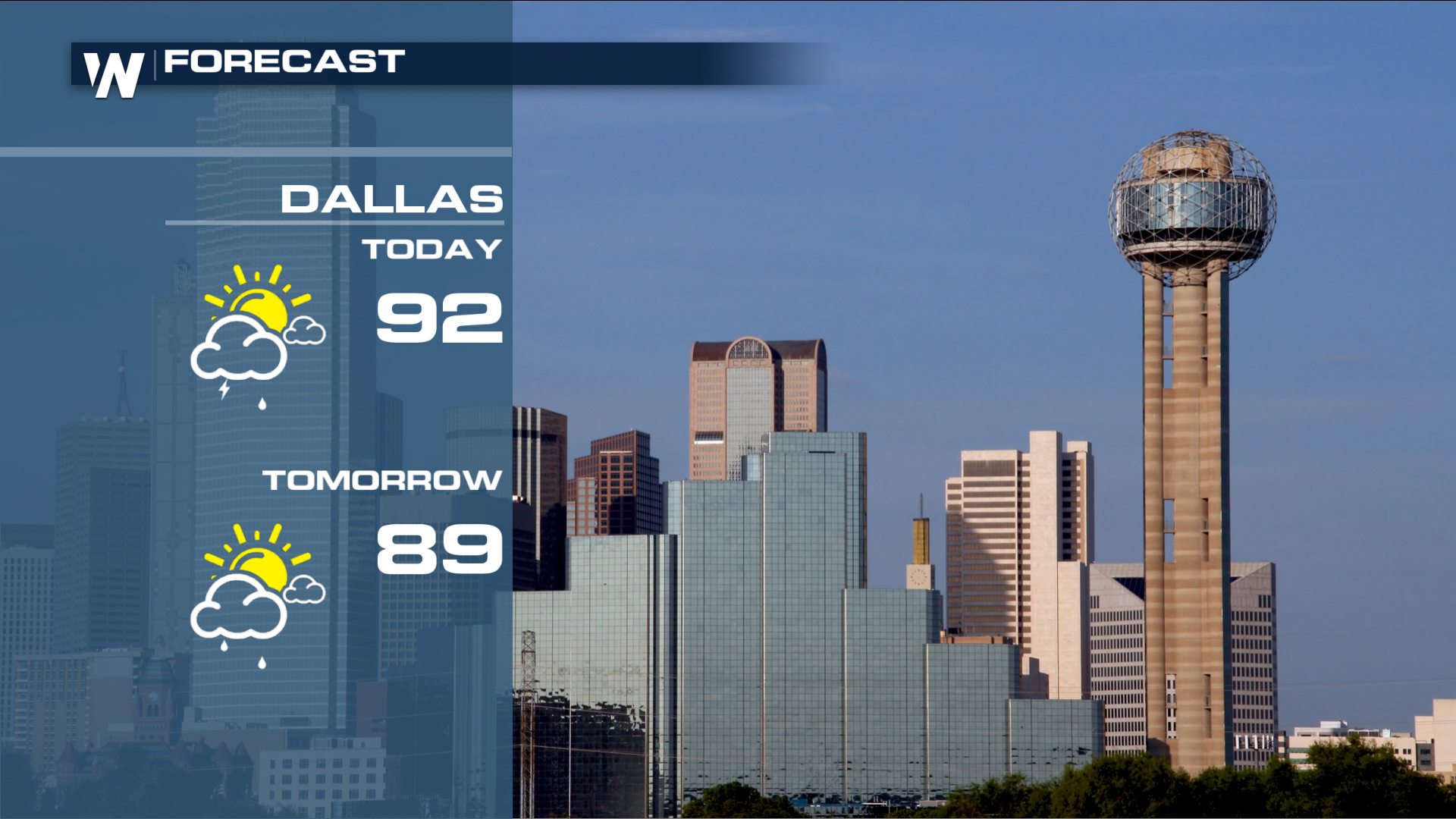 Shreveport will also see thunderstorms in the forecast, with afternoon highs in the lower 90s both Saturday and Sunday.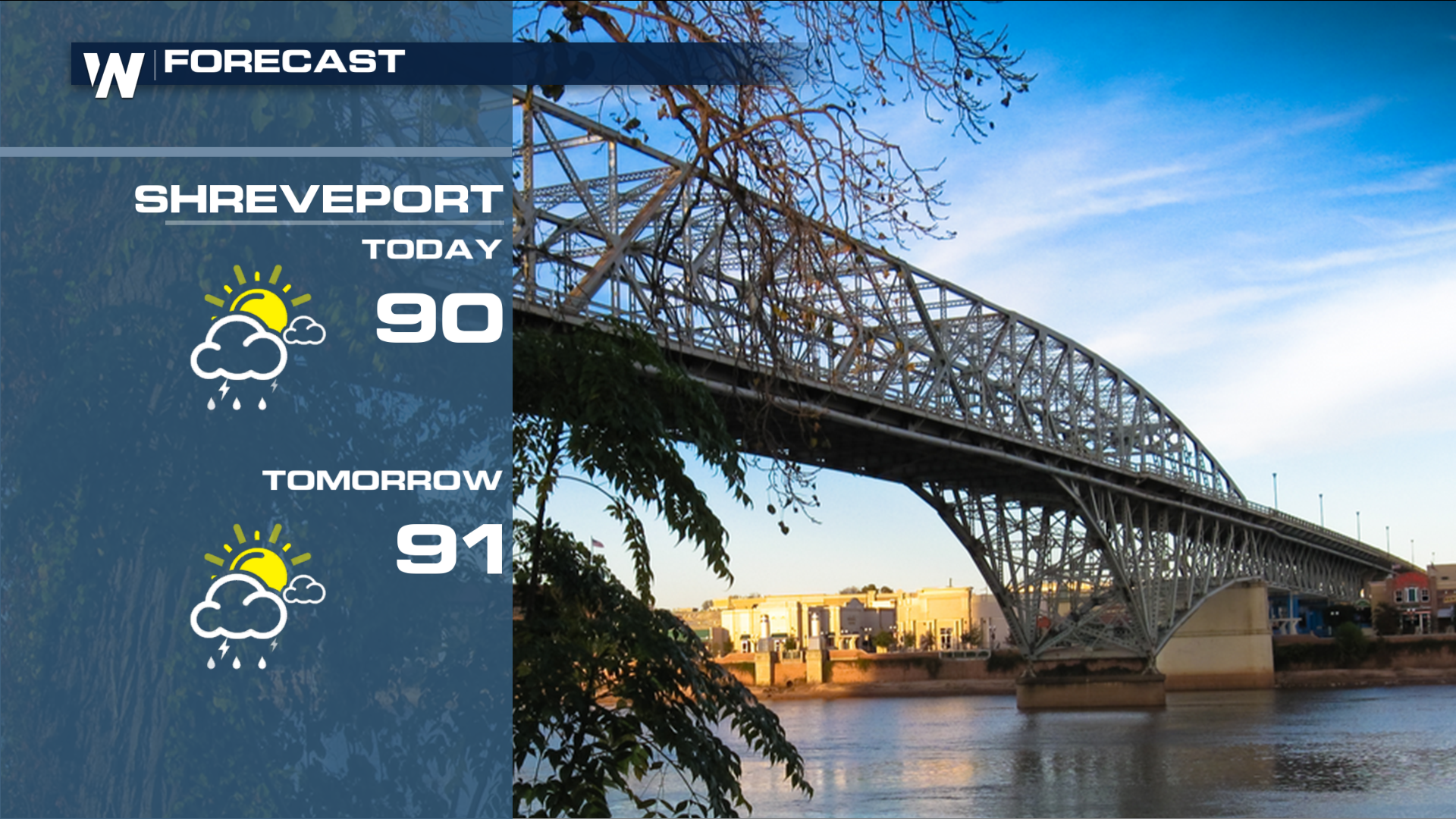 Thunderstorms will likely decrease in coverage late Saturday and into early Sunday for Little Rock. Scattered clouds will hang overhead through the weekend, but the best chances of precipitation will be through the day/evening on Saturday.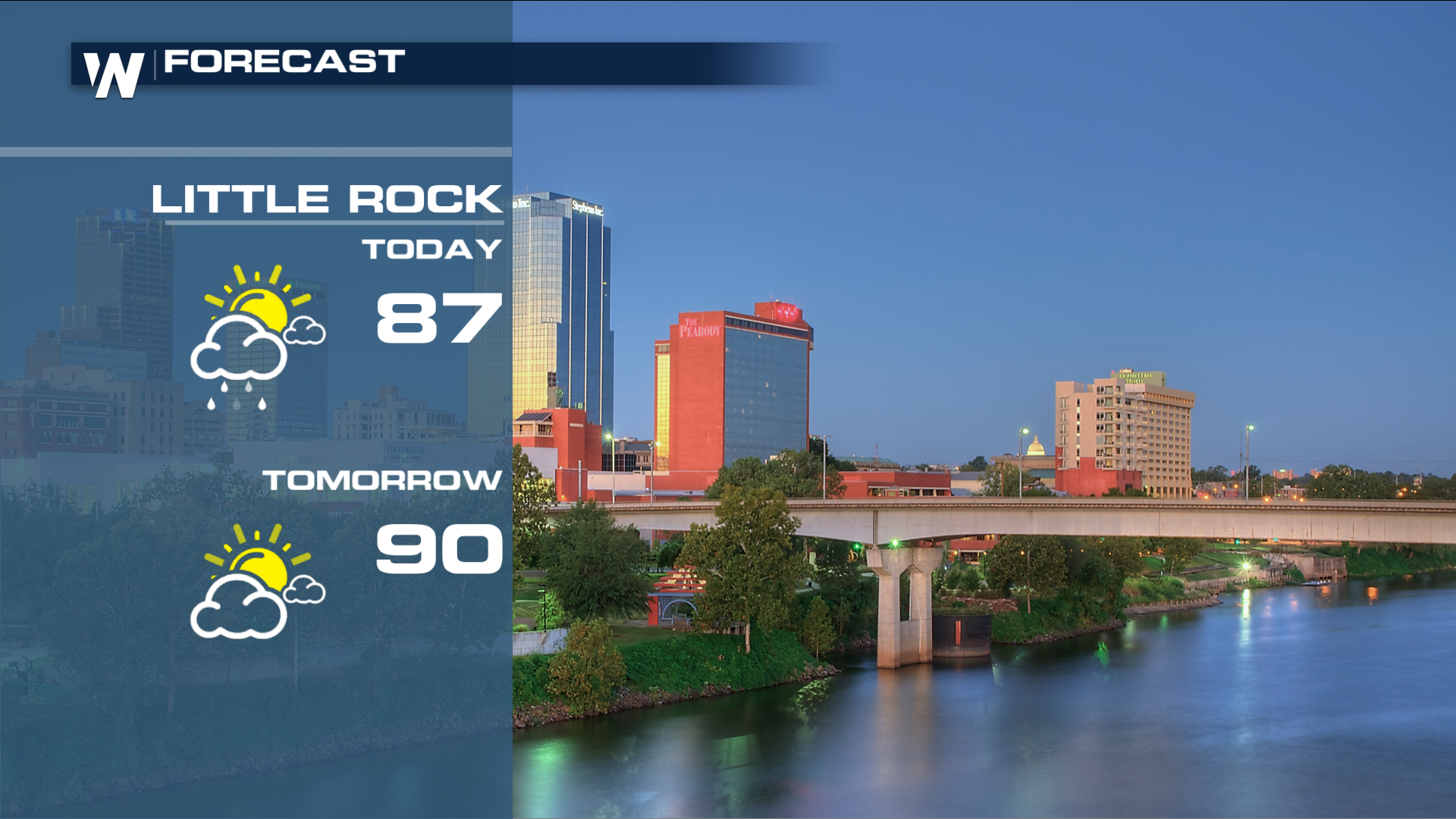 For WeatherNation, I'm
Meteorologist Greg Rule