The same system that is bringing severe weather to the Southeast will offer a lot of rain, wind and snow for the mid-Atlantic and northeast states Thursday into Friday. Heavy rain will cause flooding before a push of cold air brings in the opportunity for snow through central Pennsylvania up through New England. There is a
severe weather threat
on Thursday through Virgina, West Virgina and across the MD/PA boarder. The main threats will be strong winds, large hail and an isolated tornado (southern VA). The most severe weather is expected through sundown Thursday. Because we will see rain first, then the cold temperatures and snow, we are anticipating icy roadways late Thursday night into Friday morning. This will be a heavy, wet snow, accumulating most on grassy and elevated surfaces. About 1-4" will be possible along and south of the I-84 corridor in southern New England as well as the southern tier of New York. Our models want to show a bit of accumulating snow through central VA, but this is unlikely outside of flakes flying and quickly melting on warmer pavement.  This system looks to be more rain than snow, with rainfall amounts up to 1" in New England and up to 3" for central PA through New Jersey.
Forecast Rainfall: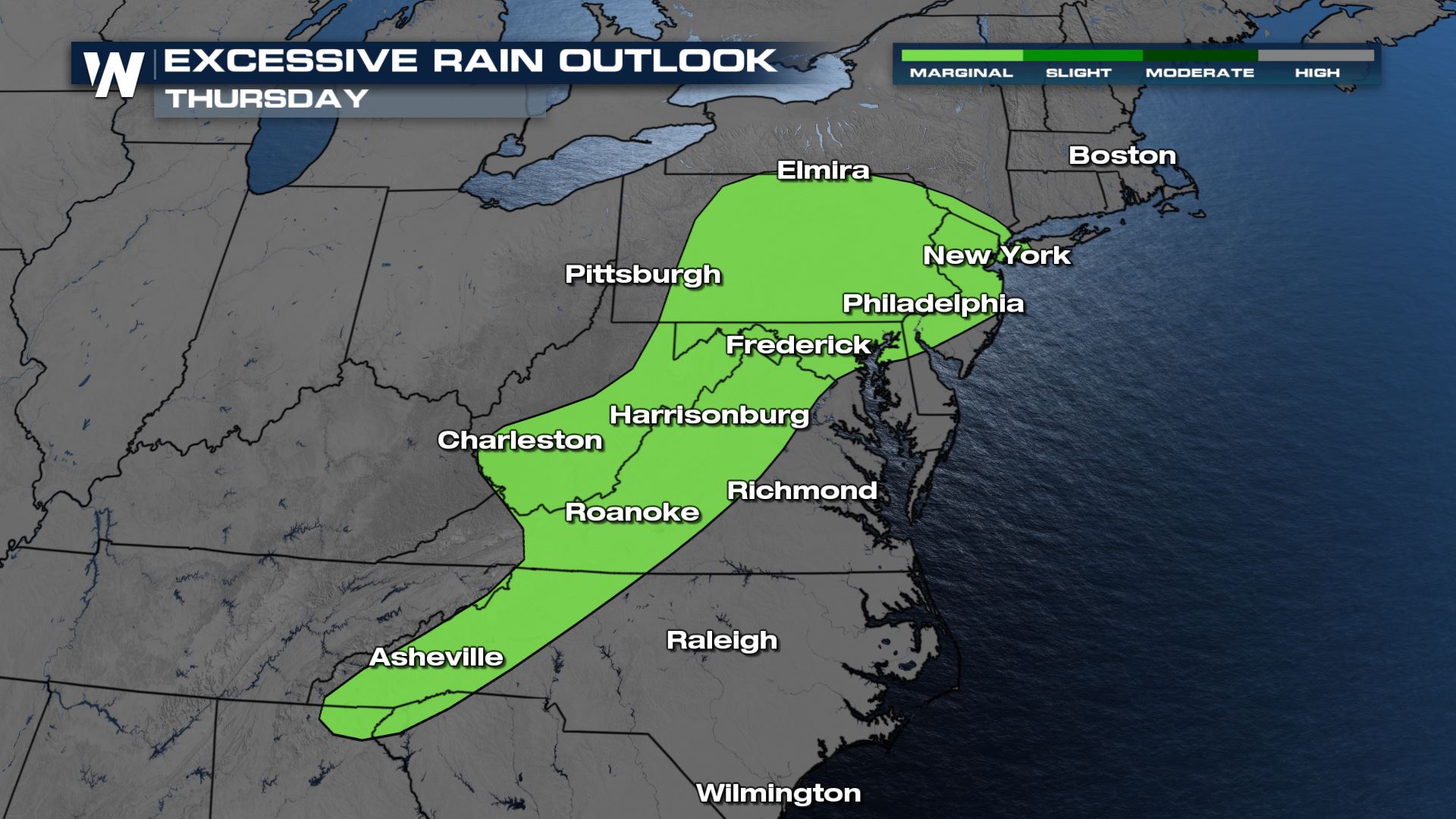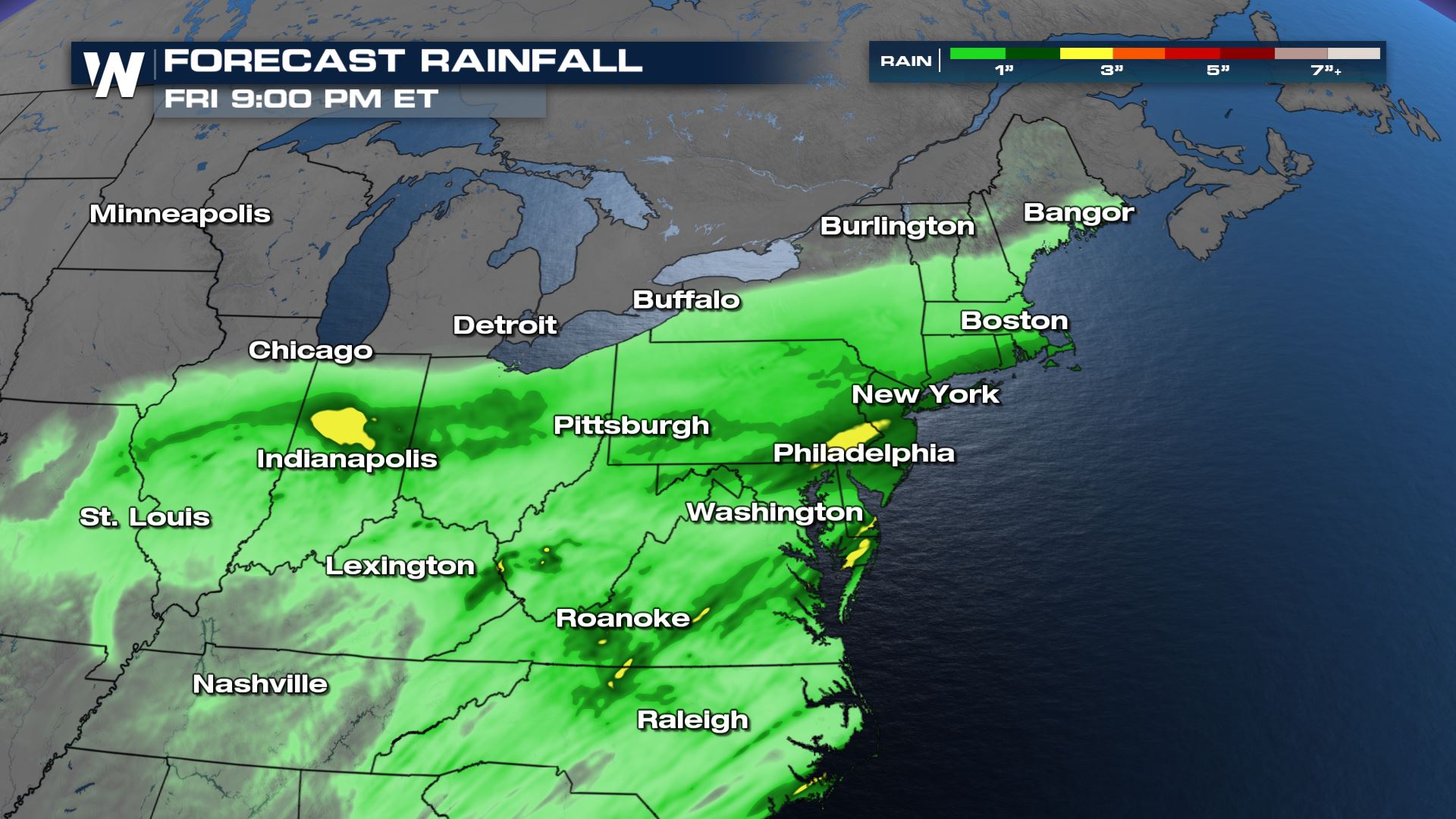 Forecast Snowfall: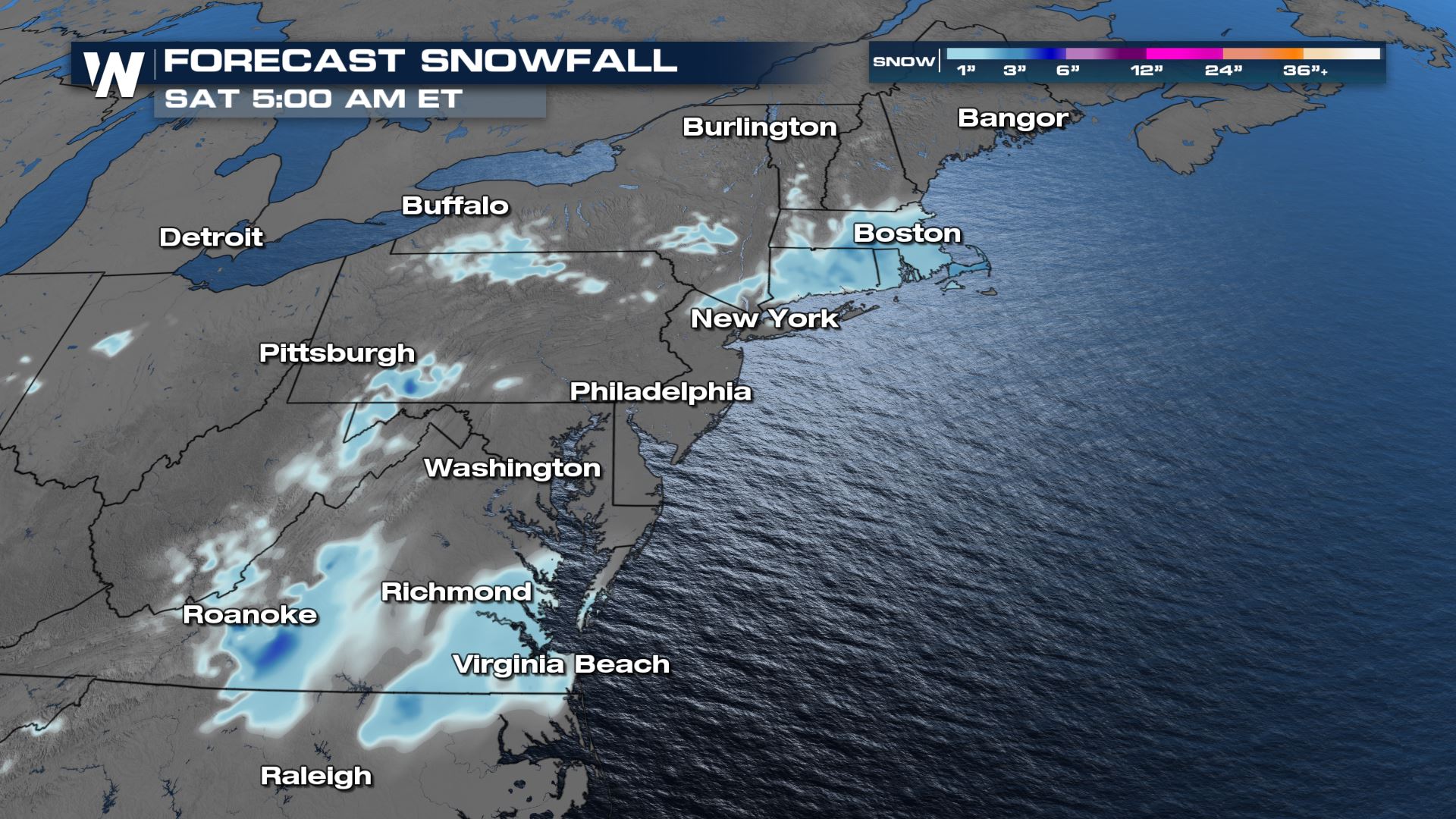 In addition to the rain and snow, strong winds will come along with this system, gusts up to 45+ mph Thursday night into Friday morning. Marine alerts are out already for the coast from Maine through Virigina. Wind advisories and high wind warnings are anticipated to be extended into the Northeast.
Wind Gusts: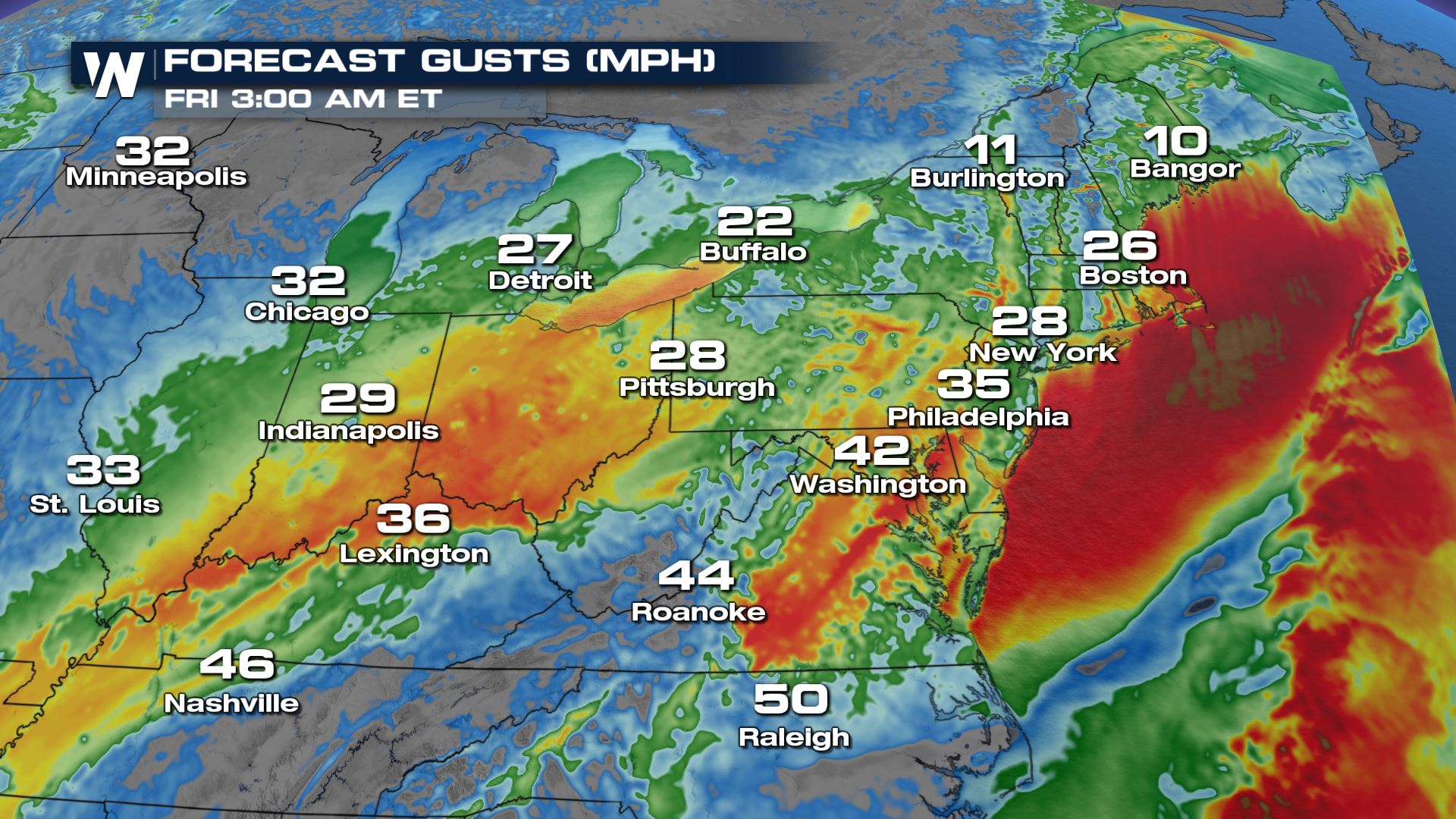 This storm will quickly move offshore Friday afternoon and evening, leaving quiet weather behind for the upcoming weekend. Temperatures will be cooler on Friday, only managing the 30s and 40s up and down the northeast, before trending upwards into the weekend. Note, with strong winds lingering through Friday afternoon, wind chills will range from the teens in New England to the 30s through the mid-Atlantic.
Wind Chill: