Hurricane Michael has been downgraded once again, now to an extra-tropical low as it moves away from the U.S. coastline in the Atlantic Ocean. The storm is still producing strong winds and heavy rain in New England. Michael made landfall near Mexico Beach, Florida around 12:40 p.m. Central Time Wednesday. The hurricane was a very strong Category 4, nearly Category 5 according to the Saffir-Simpson Scale. Maximum sustained winds were 155 miles per hour and the central minimum pressure was 919 millibars. It was the third-strongest hurricane to hit the Lower 48 in recorded history.
Click/tap here for our story regarding this historic storm.
https://twitter.com/WeatherNation/status/1050078806252302336 As of 5 a.m. ET this morning (Friday), maximum sustained winds were 65 miles per hour and Tropical Storm Michael was moving to the east-northeast around 29 mph. Gale force winds are still likely across portions of the Eastern Seaboard, diminishing by this afternoon (Friday). Up to 3" of rain may occur along the New England coast before the storm departs.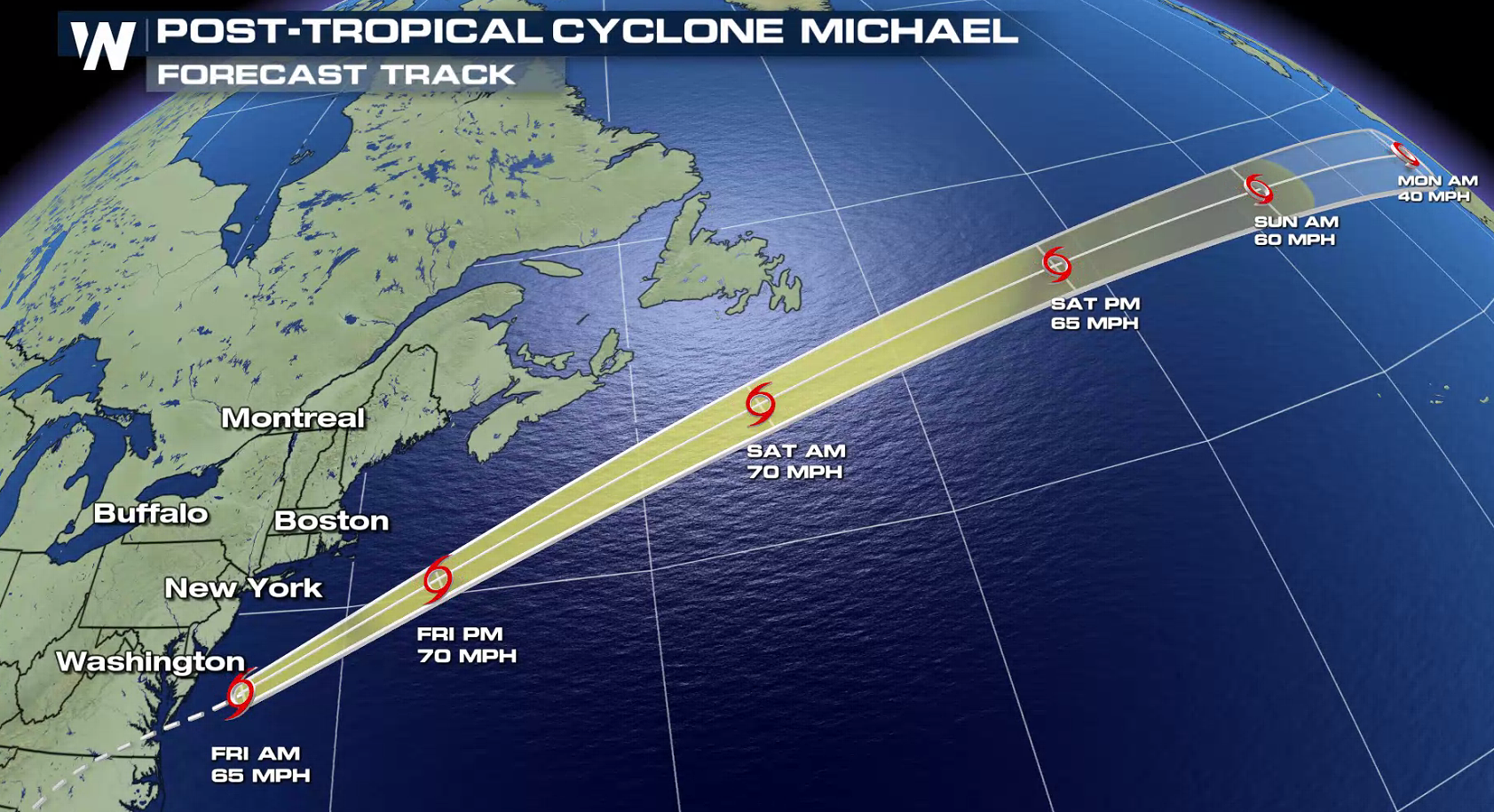 Stay with us here at 
WeatherNation
 on air and
online
as we bring you the latest information regarding Tropical Storm Michael.