A large upper-level low pressure system will be diving south into the plains today.  This storm could bring significant snow across the Plains and even some thunderstorms to the Mississippi Valley. Here is the latest forecast on this next storm system.
Snow Side
Snow has slowed down across the Rockies and is now moving into the Southern Plains. Colorado and New Mexico have seen some fairly high amounts, here are some of the totals: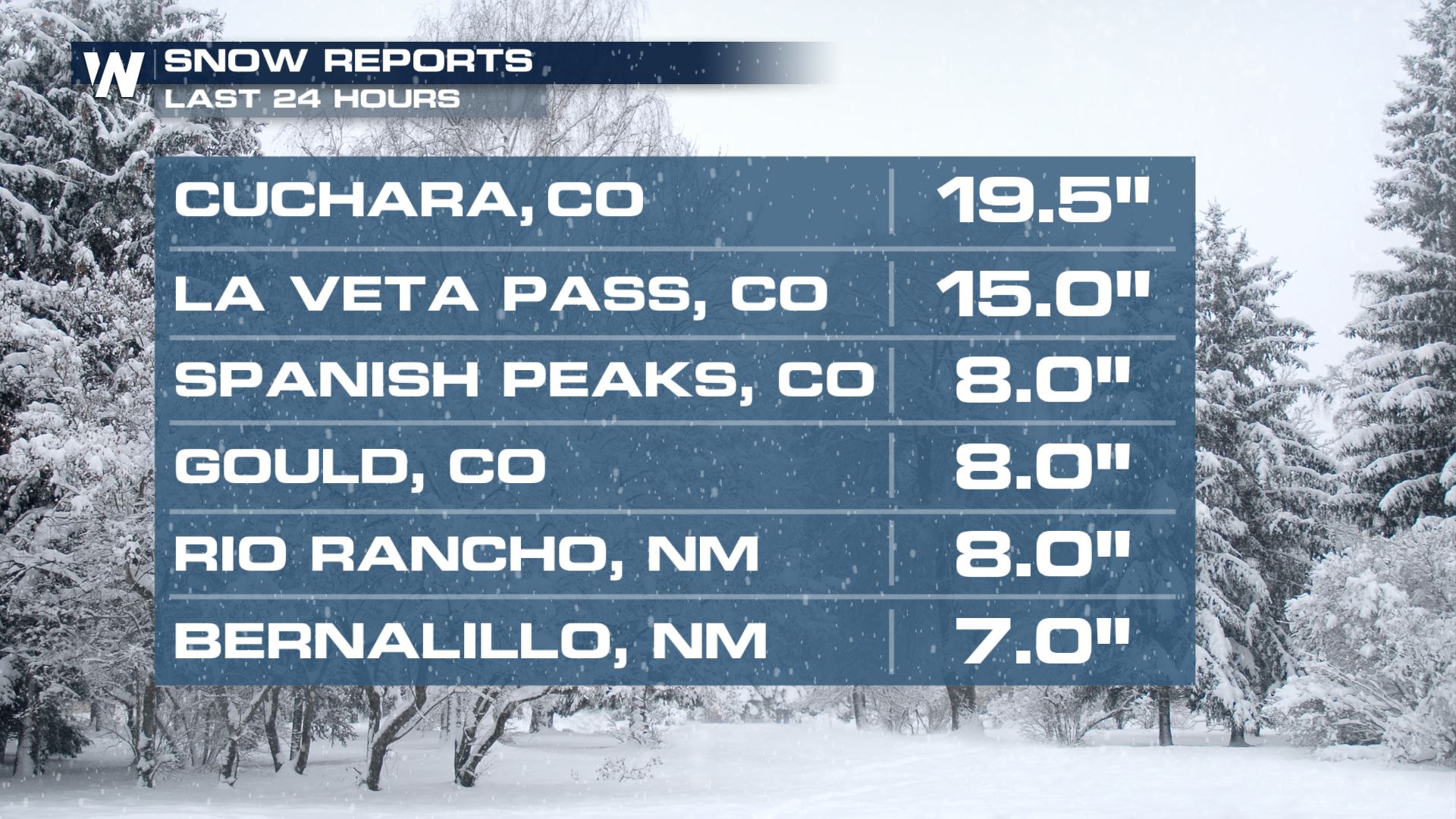 As we head through today, Wednesday, our low pressure system in the southern US/Gulf Coast moves north and interacts with the ongoing energy off the Rocky Mountains. By this evening, Gulf of Mexico moisture wraps around the low, and colder air from the wave in the north will bring more snow to the Central and Southern Plains.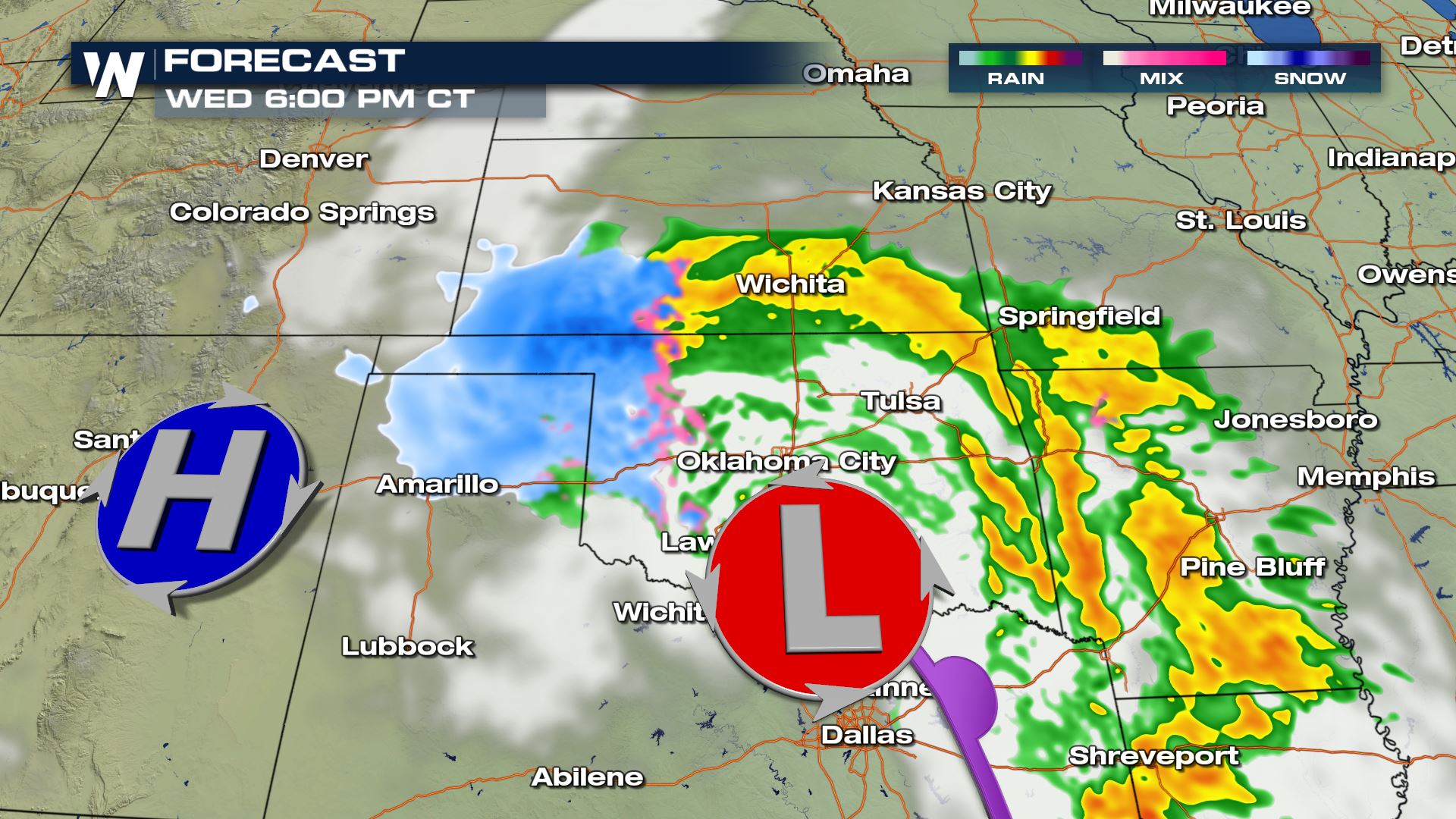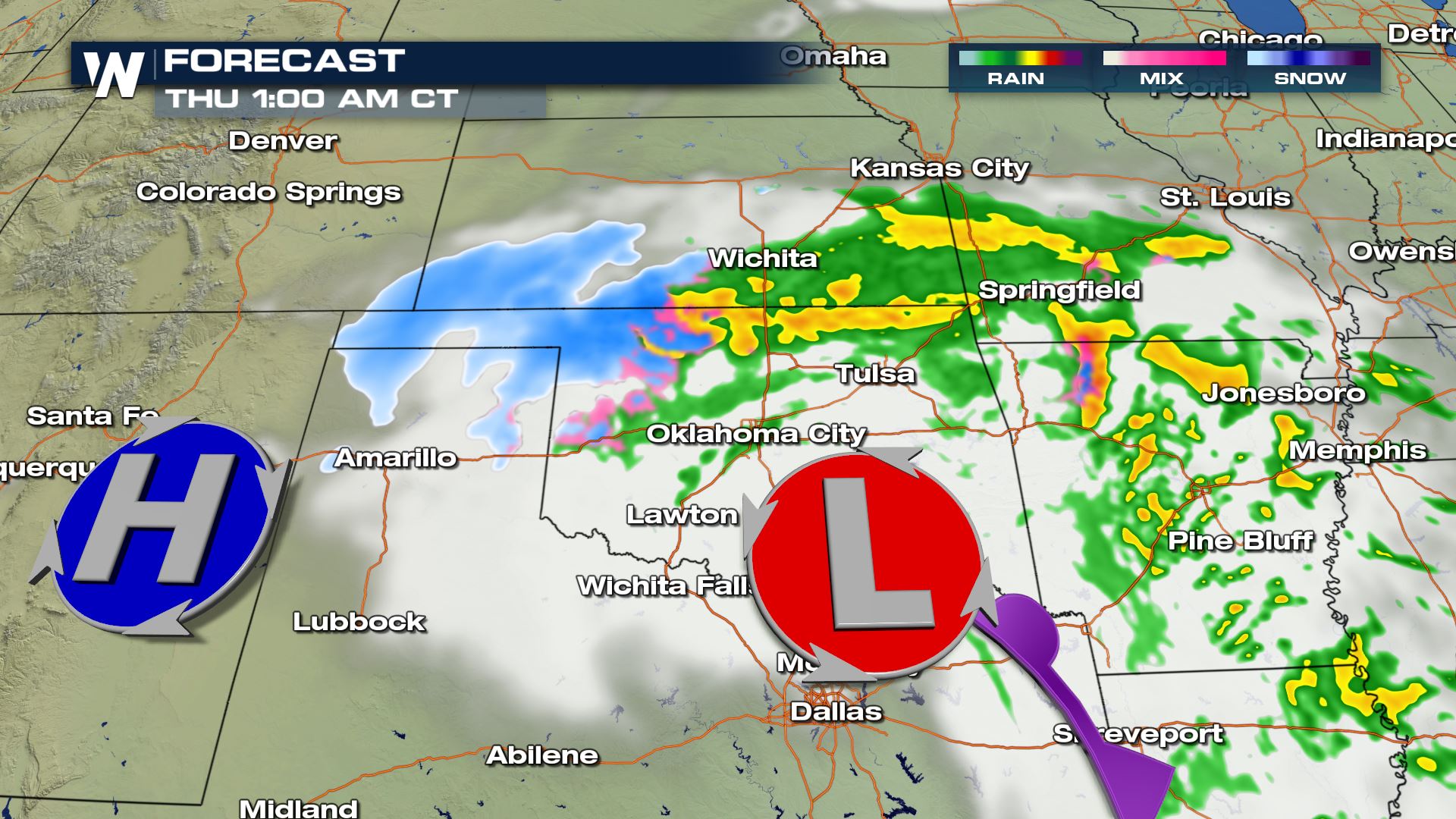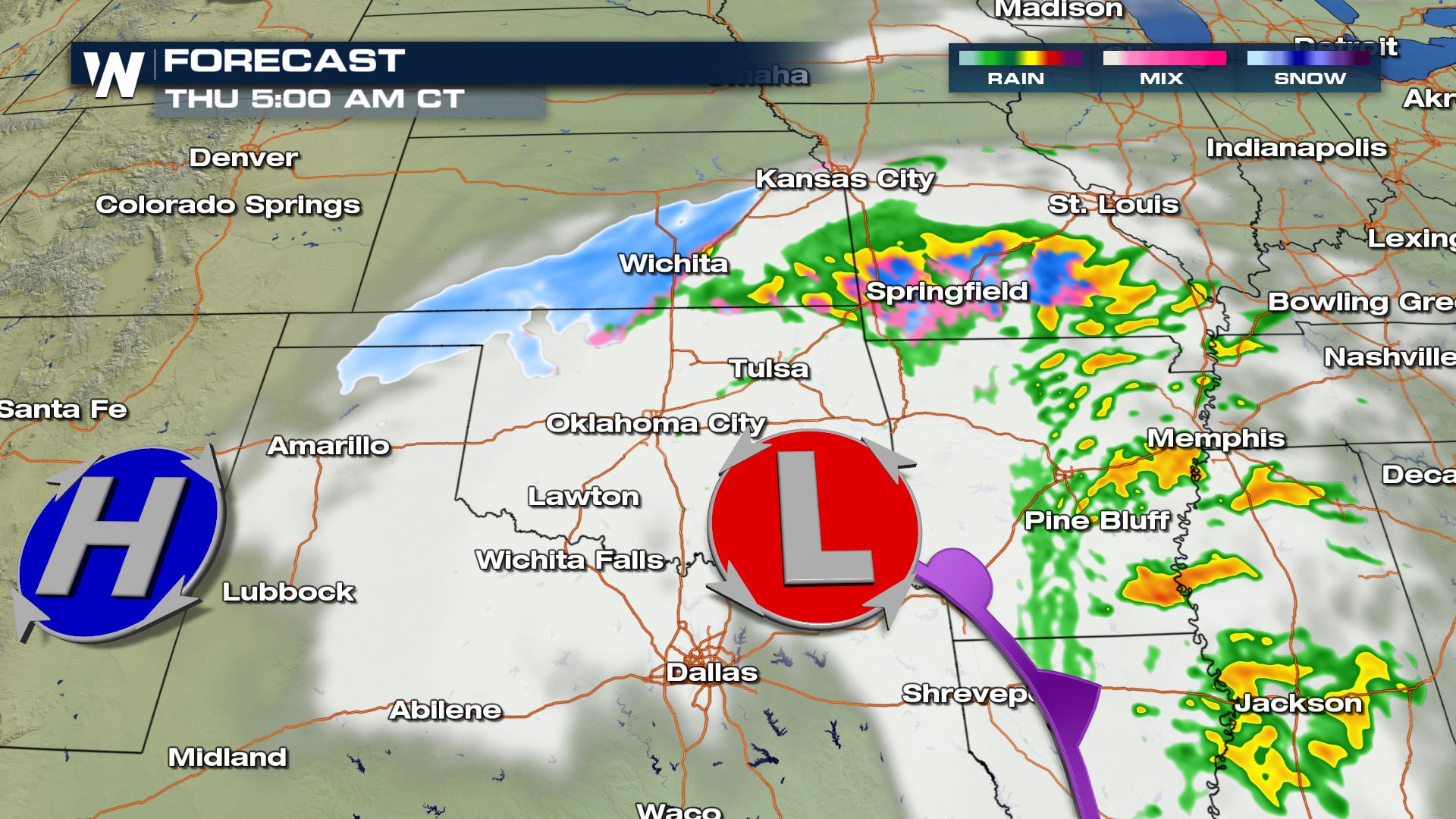 By Thursday morning, snow ends as it moves northeast.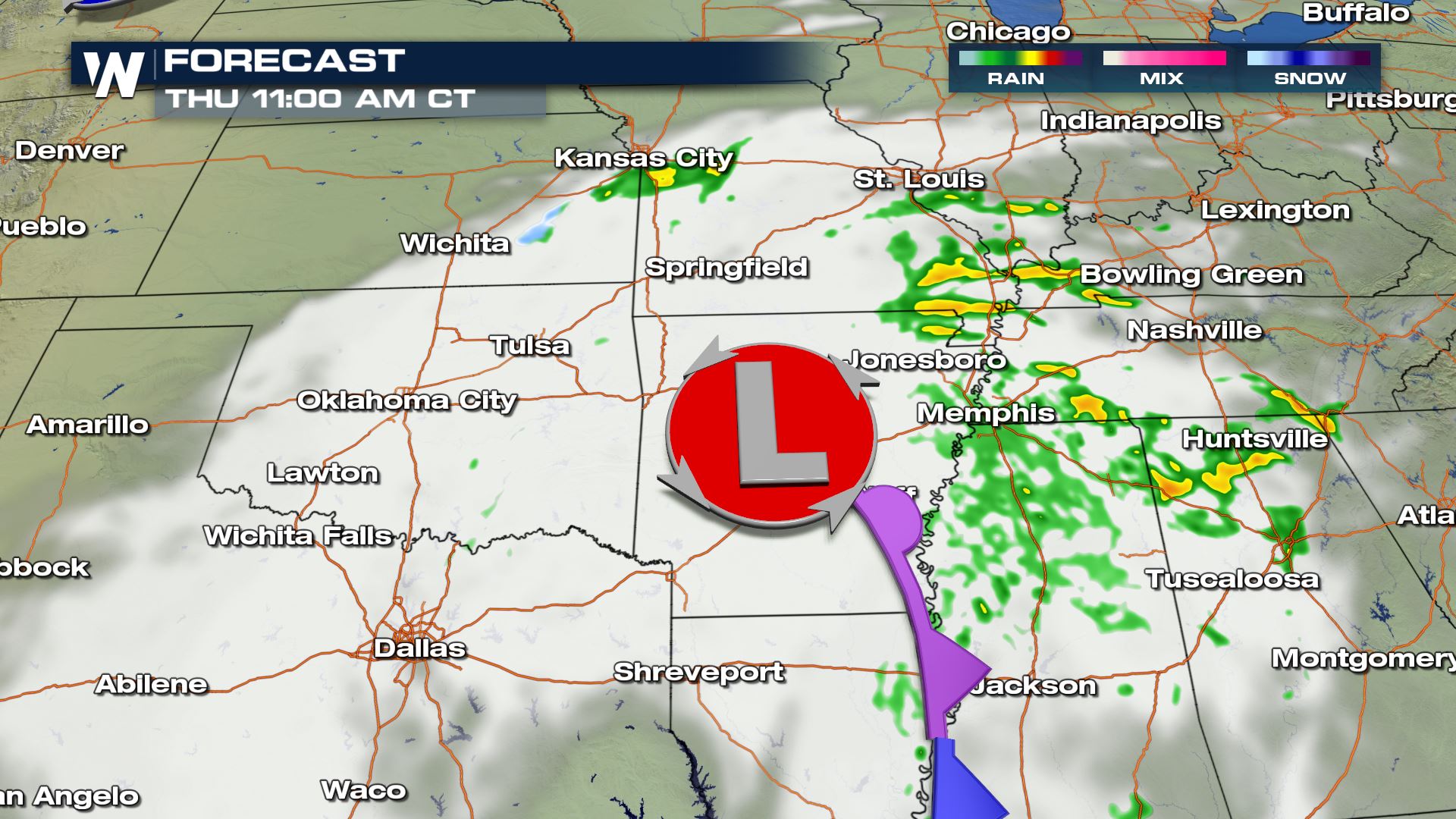 With this snow in the forecast and some stronger winds expected to wrap around the low pressure system - remember winds are created when pressure gradients are tighter and change - winter weather alerts have been issued for Kansas and Oklahoma. Snowfall totals should  between 4-7", isolated totals up to 1 foot, but with wind gusts up to 35 mph blowing snow may cause hazard to driving. These
winter storm alerts
are in effect for today through Thursday.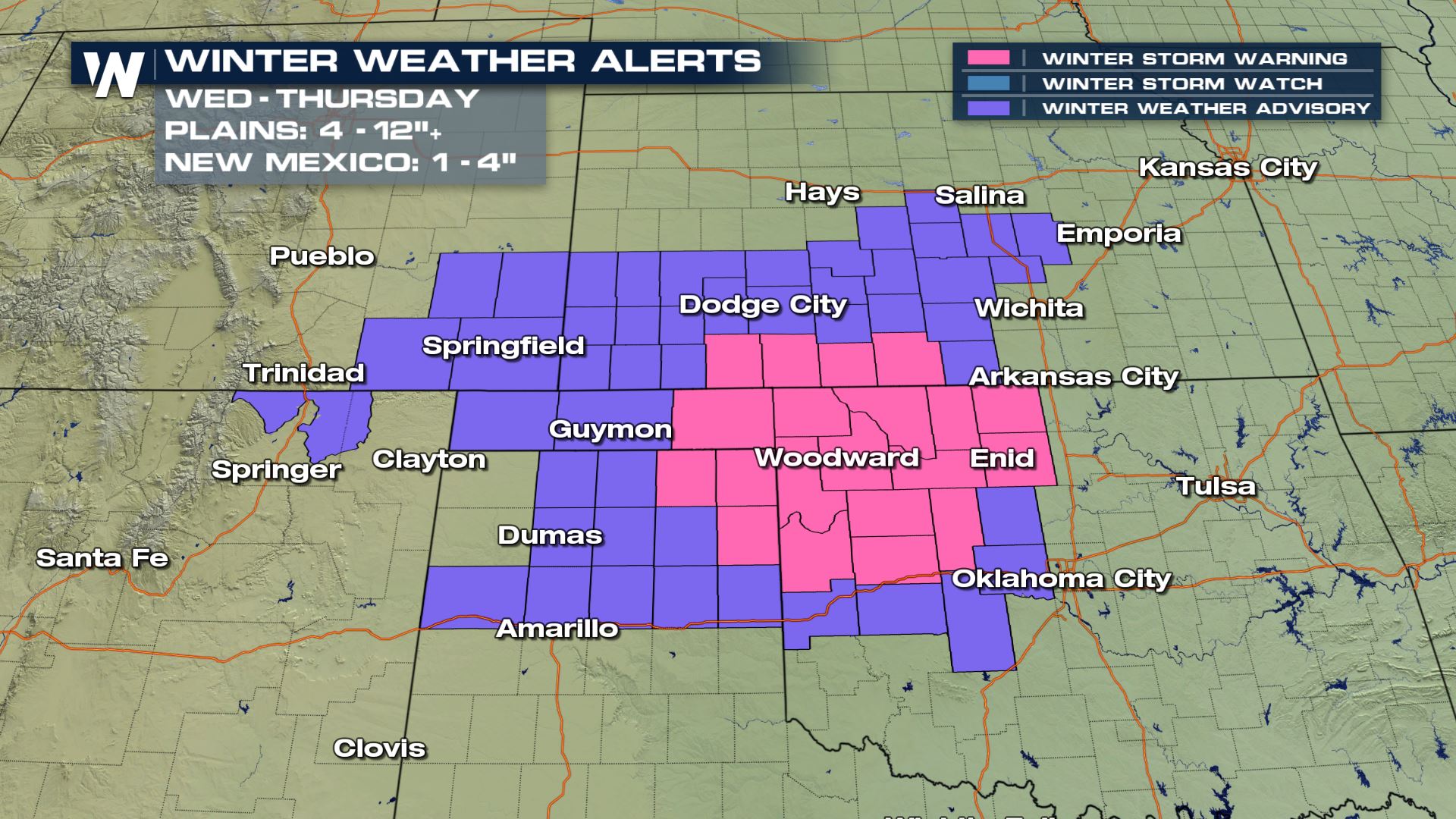 Rain Side
On the south side of this low pressure system, Gulf moisture works its way north and brings the potential for some heavy rain across the southern United States from Texas through Louisiana into Arkansas and Missouri. Storms form in the warm sector of this system and blossom along the cold front through late afternoon and evening.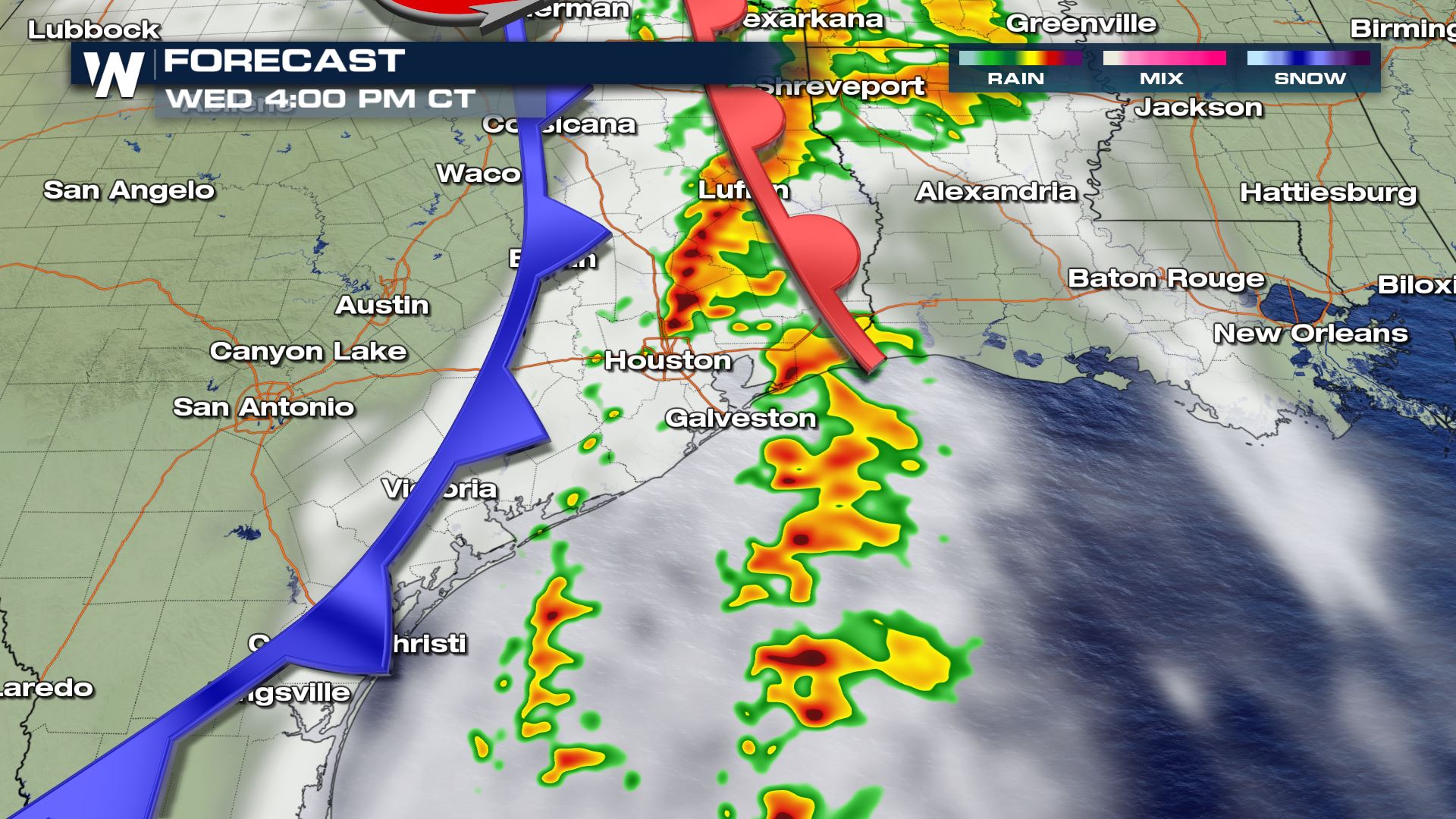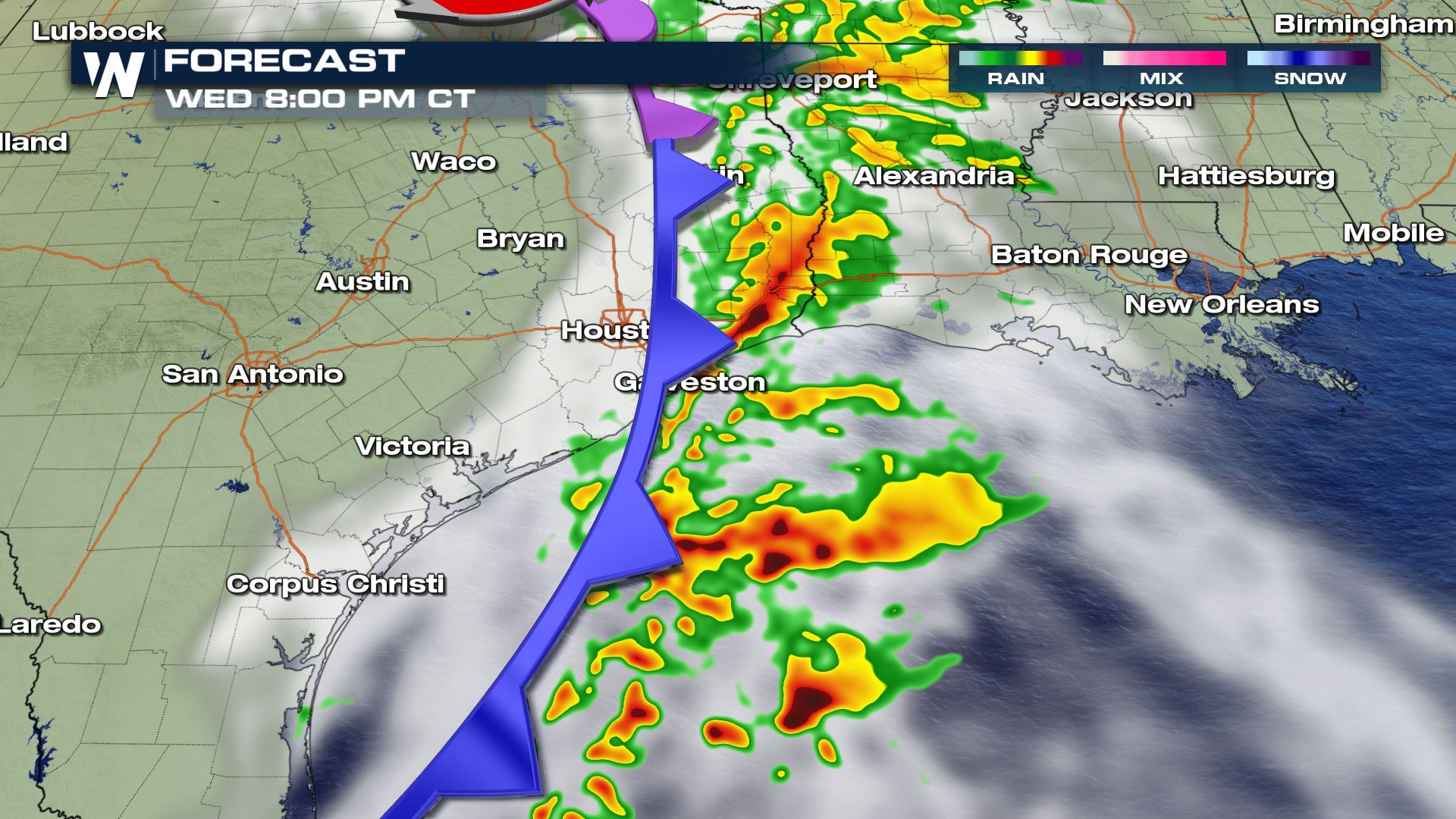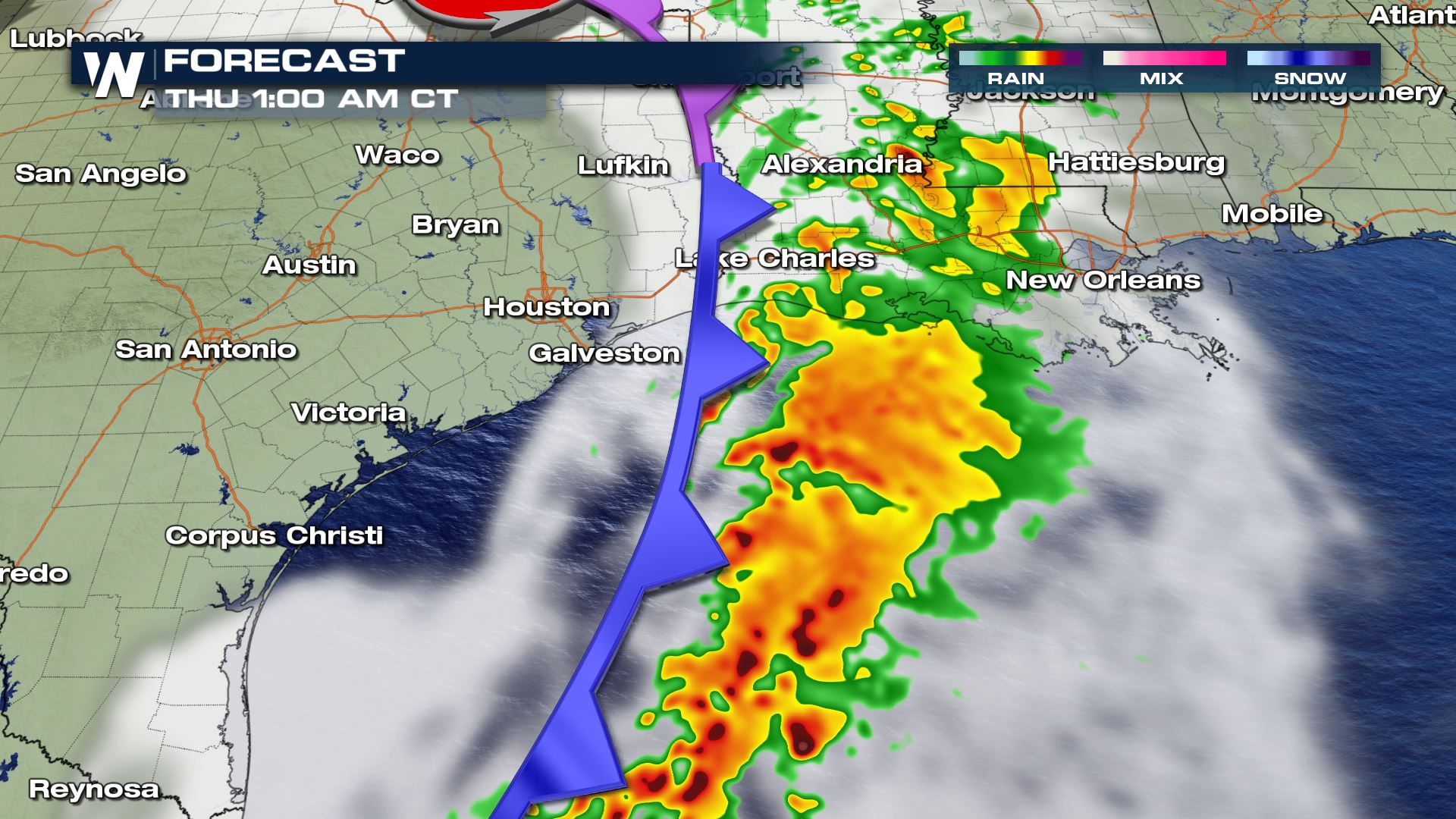 Some of these storms along the warm front will have to be monitored they could get stronger at times. Right now, there is a marginal risk for severe storms from the Storm Prediction Center for Wednesday along the Gulf of Mexico coast.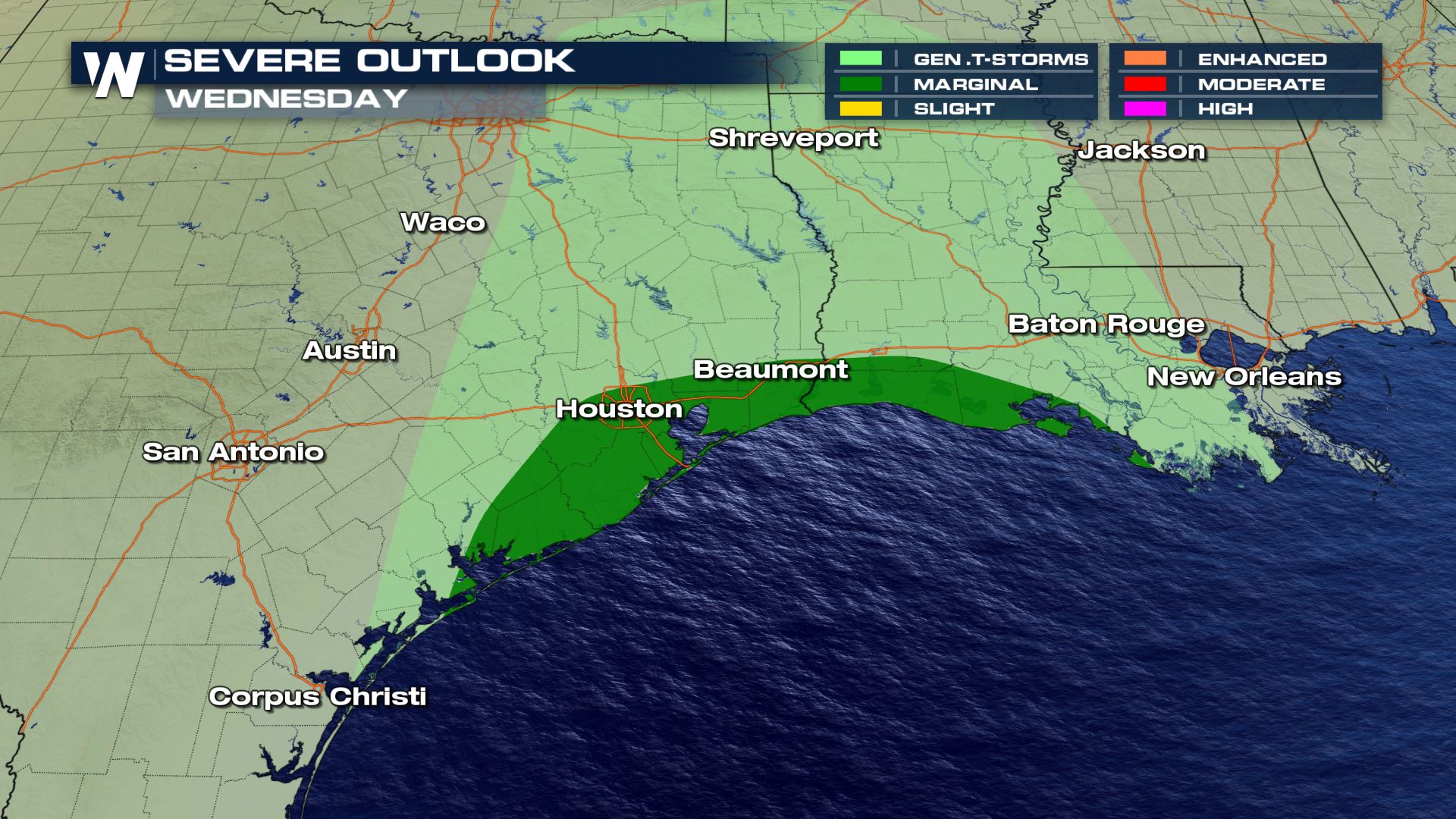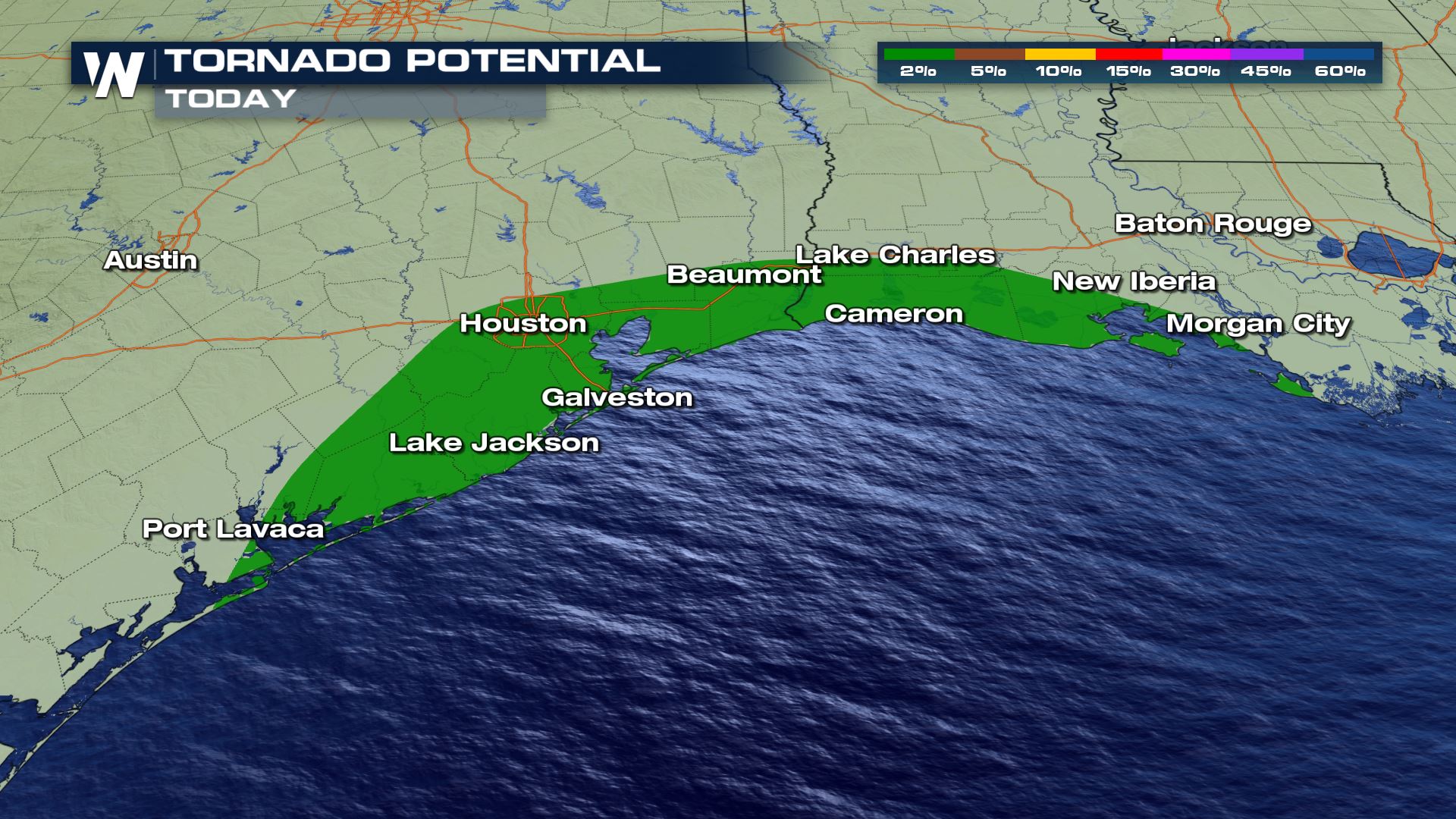 Isolated tornadoes and strong wind gusts are the main concern. Texas through Louisiana should watch for storms and heavy rain.
Precipitation Forecast
Snowfall Accumulation
We are likely to see between 4-7" with areas along the state-line could see some higher accumulations, possibly 6-12", and blowing snow.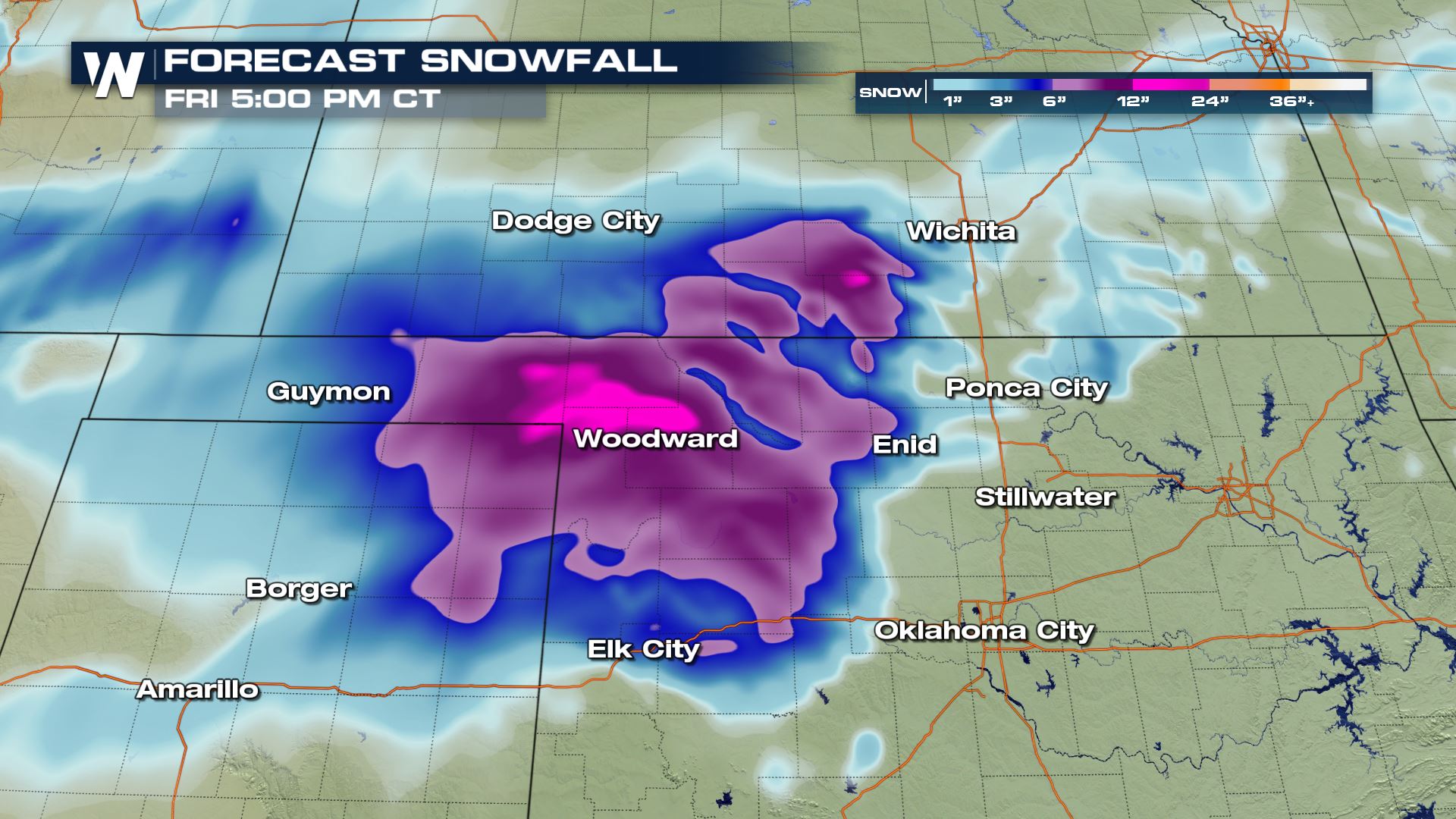 Rainfall Accumulation
We are expecting rain on the south side of this system to bring in a couple inches from Texas through Arkansas and Oklahoma. Here's an early look at what our models are showing: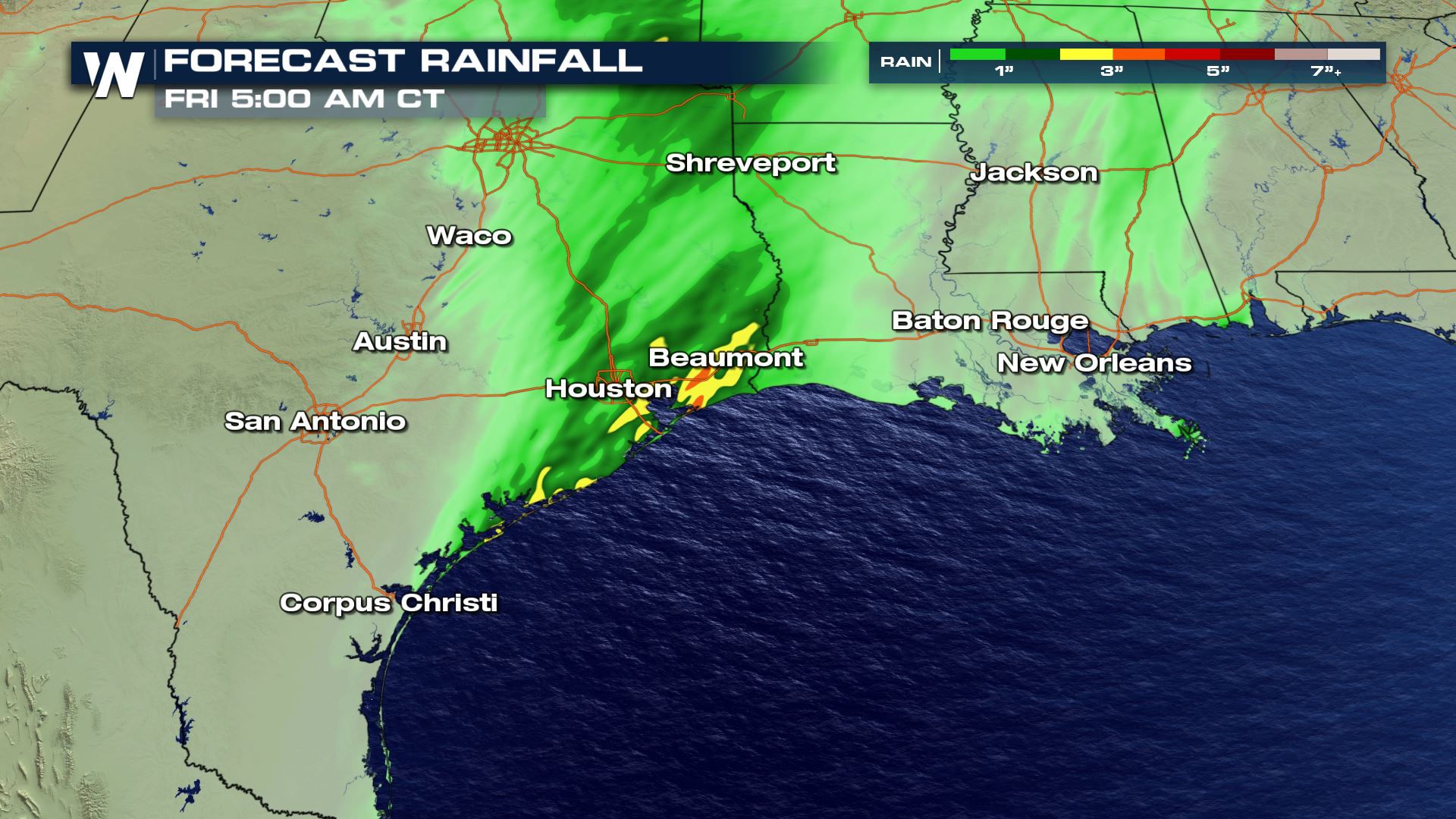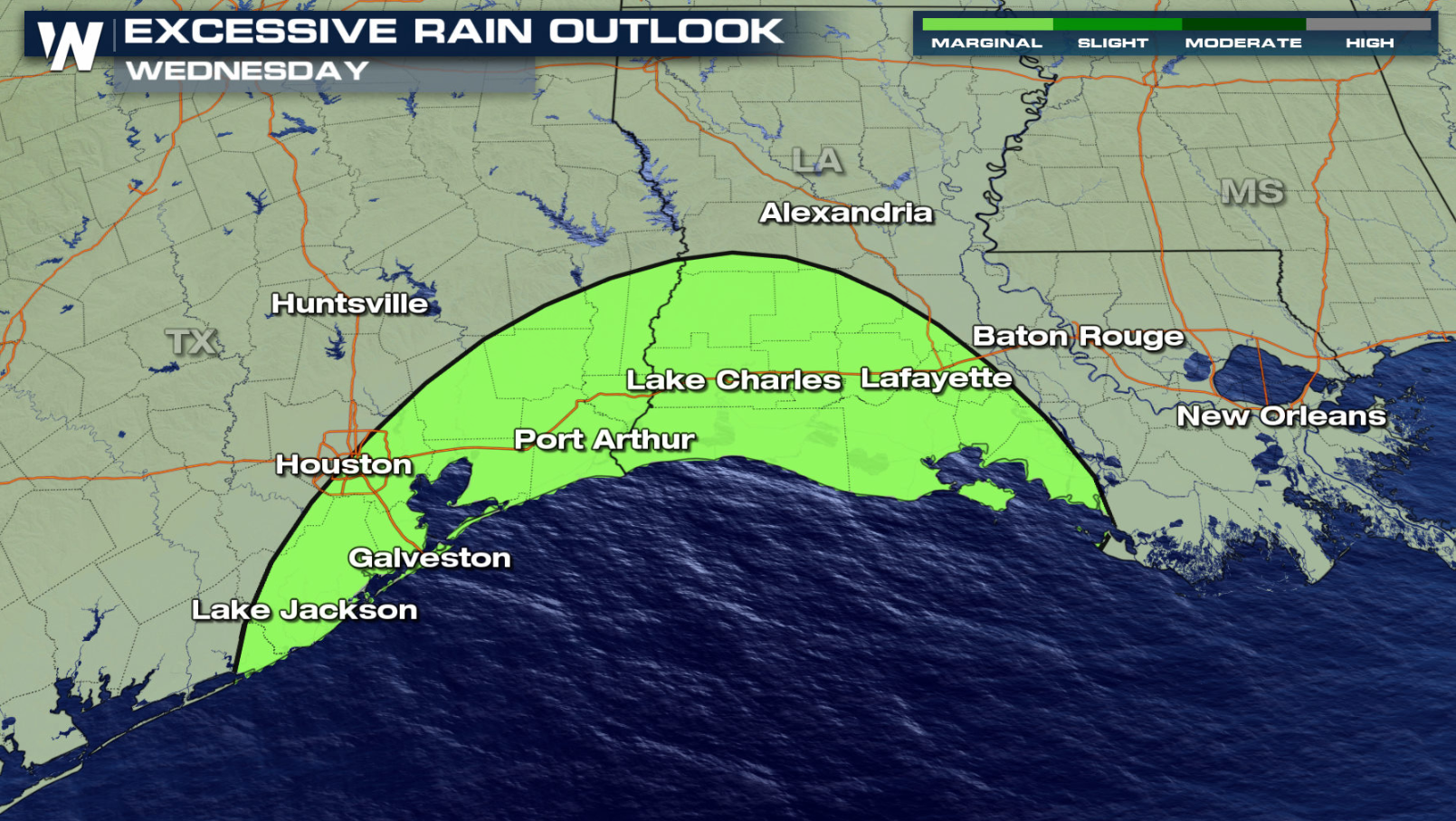 Stay tuned to WeatherNation for more updates on this next system coming out of the west.