After an early week coastal storm exits the Mid-Atlantic, our
next big storm
is moving toward the East Coast mid-week. This system will not only bring the potential for heavy snow up north, heavy rain and severe thunderstorms are possible across portions of the Southeast. The chance for strong thunderstorms will be focused around Florida's Big Bend and also through Eastern North Carolina, including the Outer Banks.
Forecast
A low pressure system that moved over the
Southern Rockies
earlier in the week is expected to move across the Southeast Wednesday. Alongside this low pressure system, another low will develop in the Southeast along the Atlantic coast and move northward into the Mid-Atlantic on Wednesday. With two low pressure systems, there will be two areas that have a risk for severe storms. For more on the severe weather outlook, scroll down. Forecast snapshots of the Florida region are posted first, followed by several across Eastern North Carolina.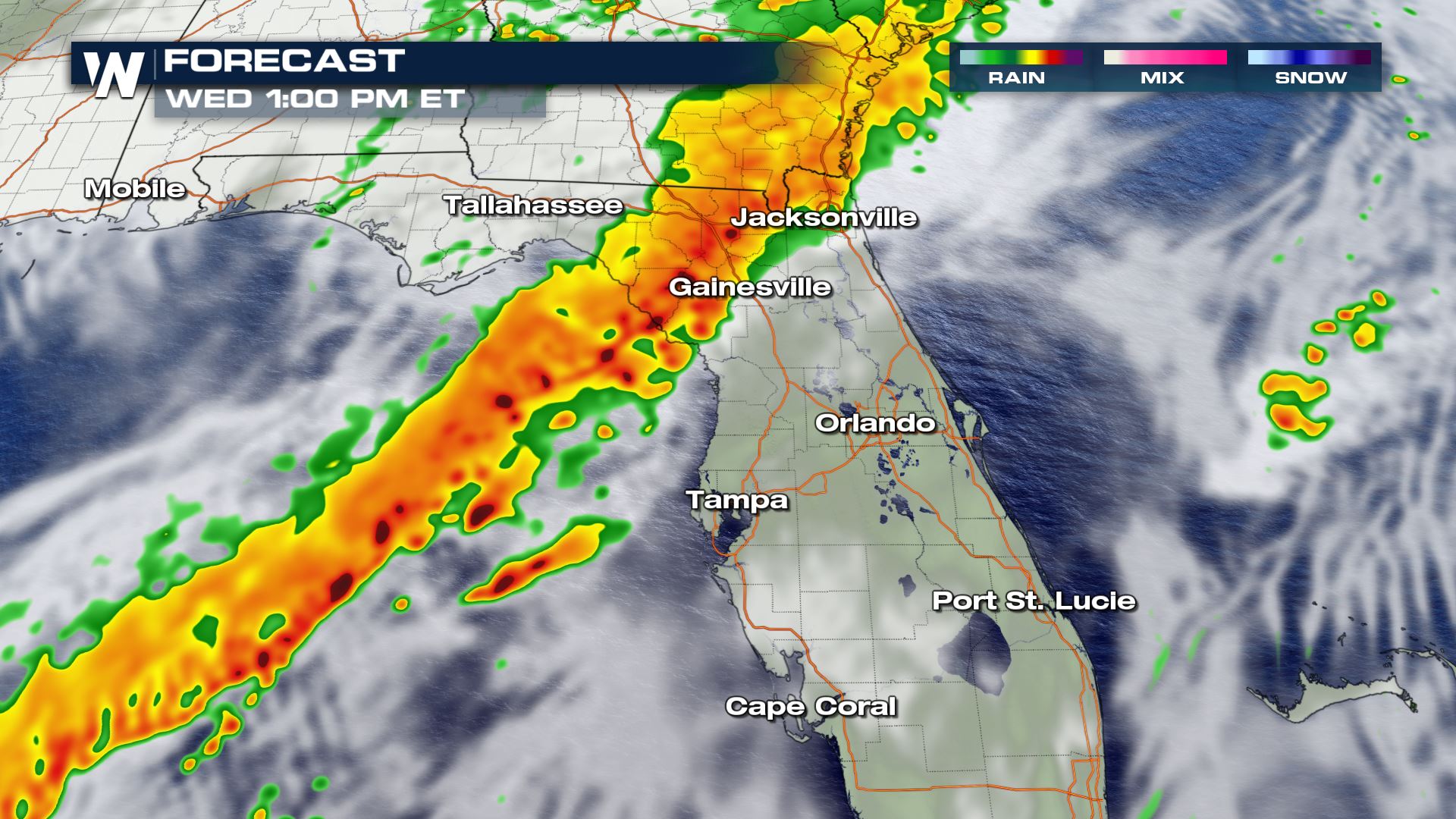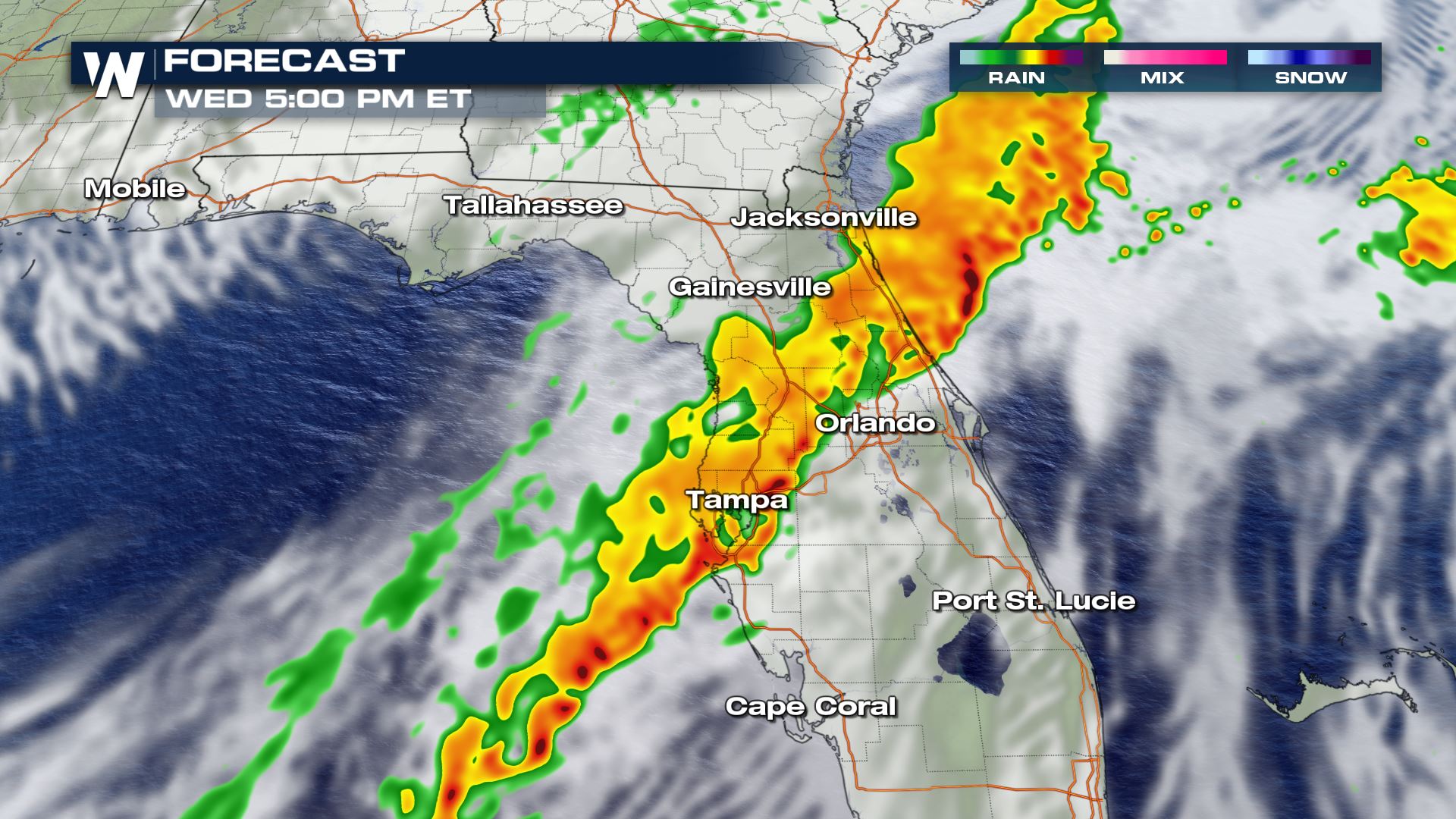 The 'northern' low in the Mid-Atlantic will bring snow to the north and rain to the south. Similar to the set-up we saw with Monday's coastal storm, the south side will see a severe storm threat and the north-side seeing snow.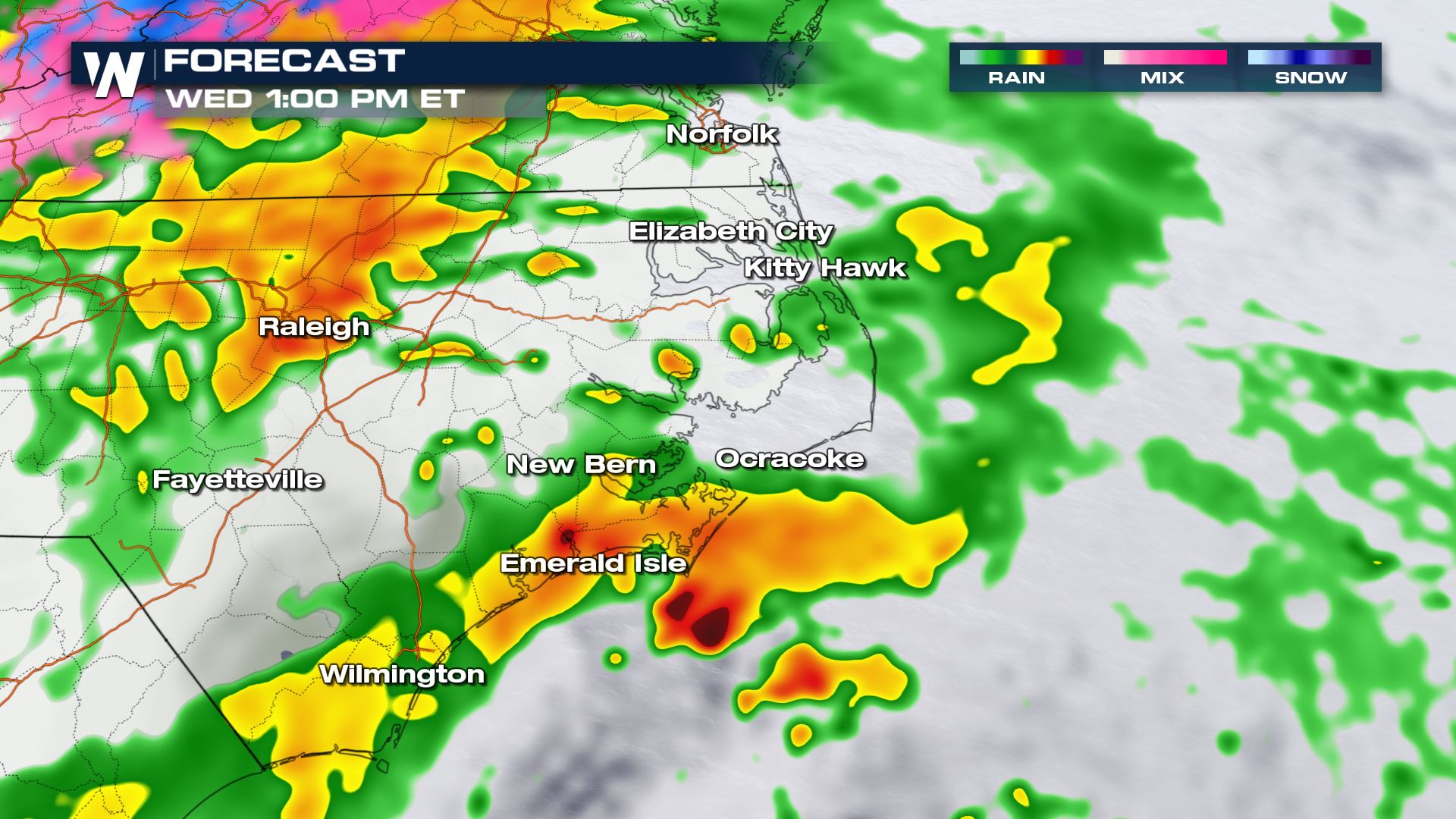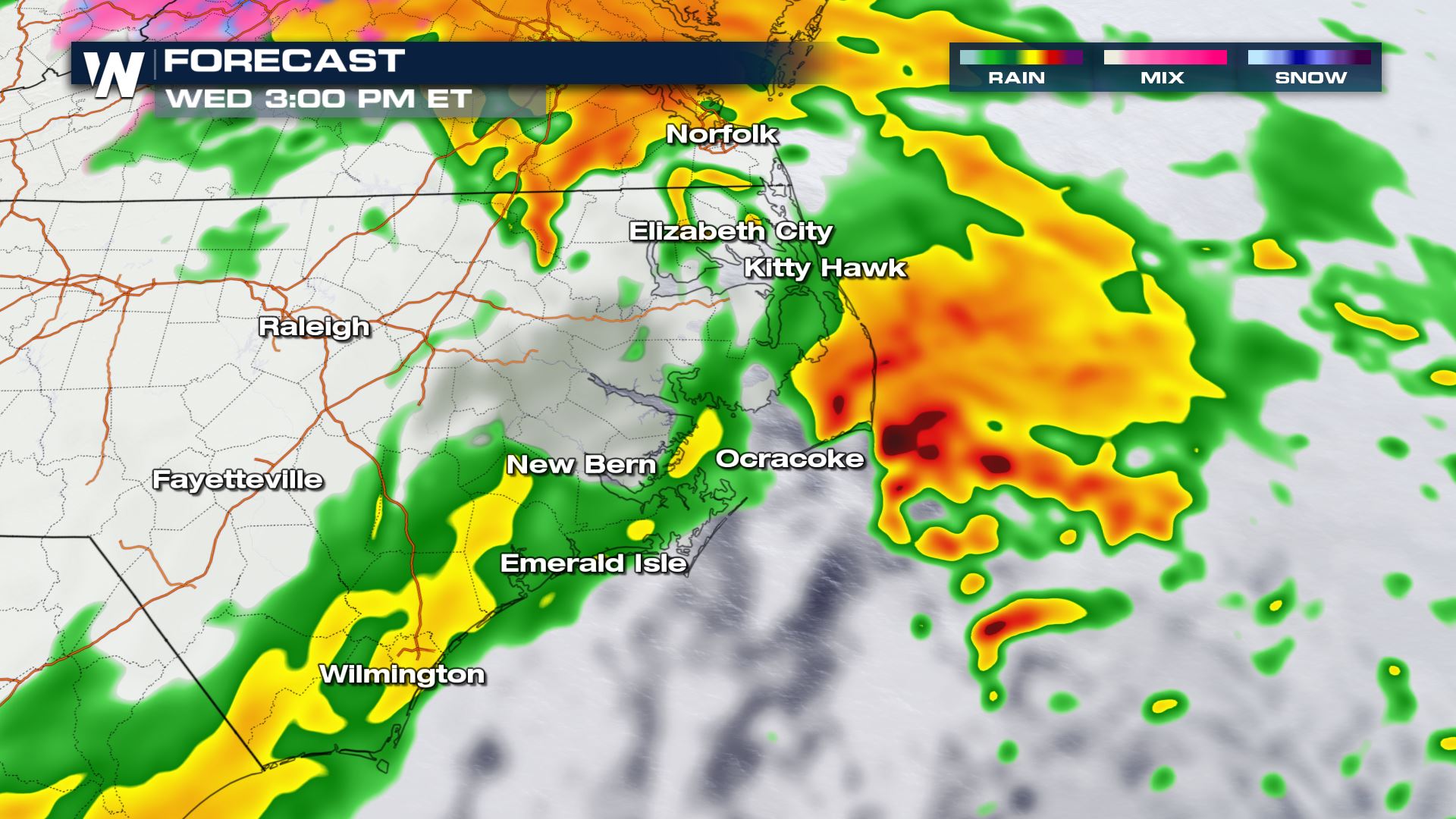 Severe Outlook
The Storm Prediction Center has issued a slight risk for severe storms (level 2 on a scale 1 to 5) for Eastern North Carolina, with a marginal risk (1 out of 5) for Florida. The main concern with both risk areas will be for damaging straight-line winds, with gusts over 58 mph. Gusts this strong can down big branches or entire trees. Downed power lines are also a concern. If enough destabilization occurs in either region, there will be enough shear in the atmosphere for supercells. This means a few isolated tornadoes are possible. Tornadoes are slightly more likely in the Outer Banks Wednesday afternoon, according to the SPC.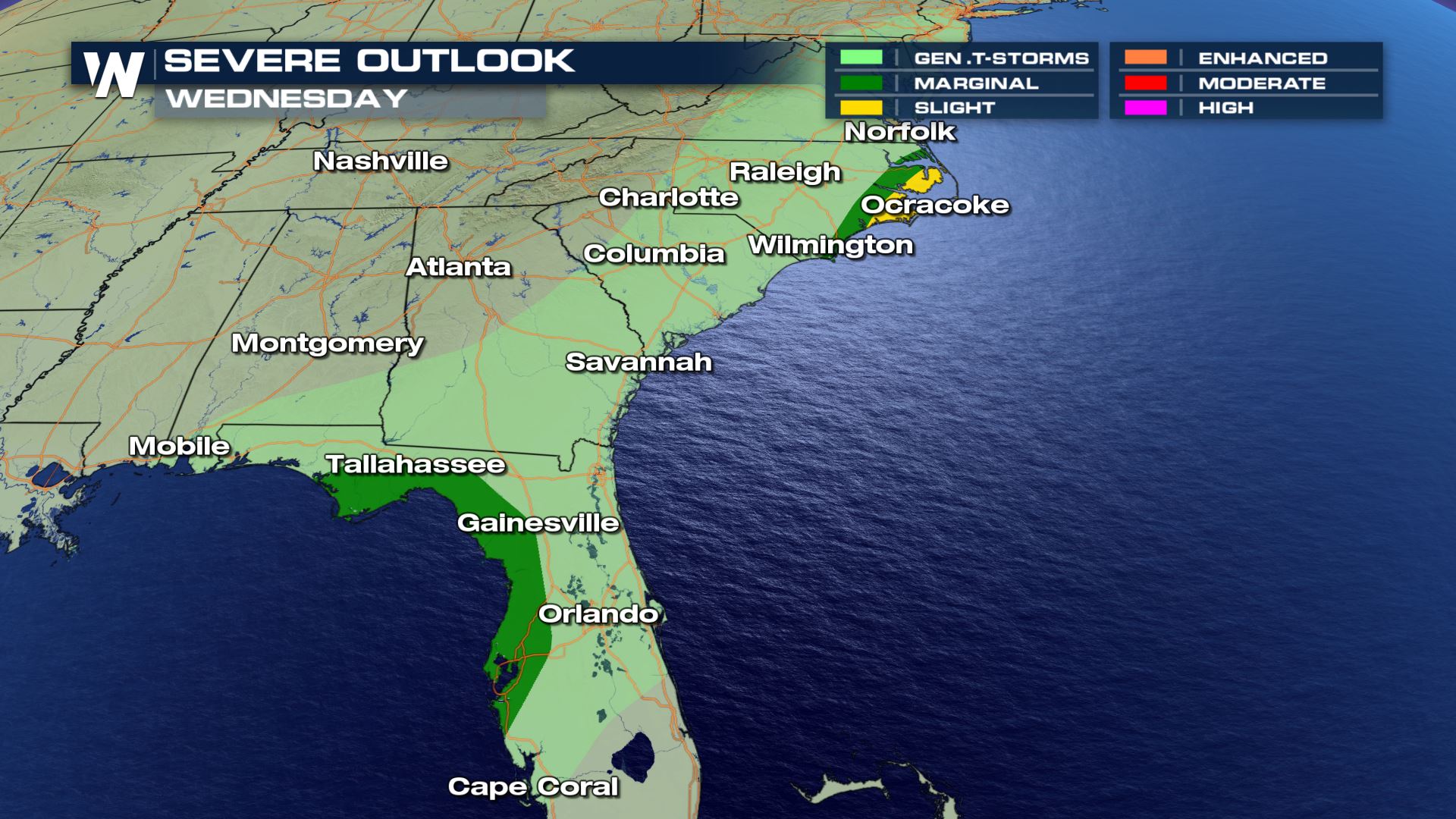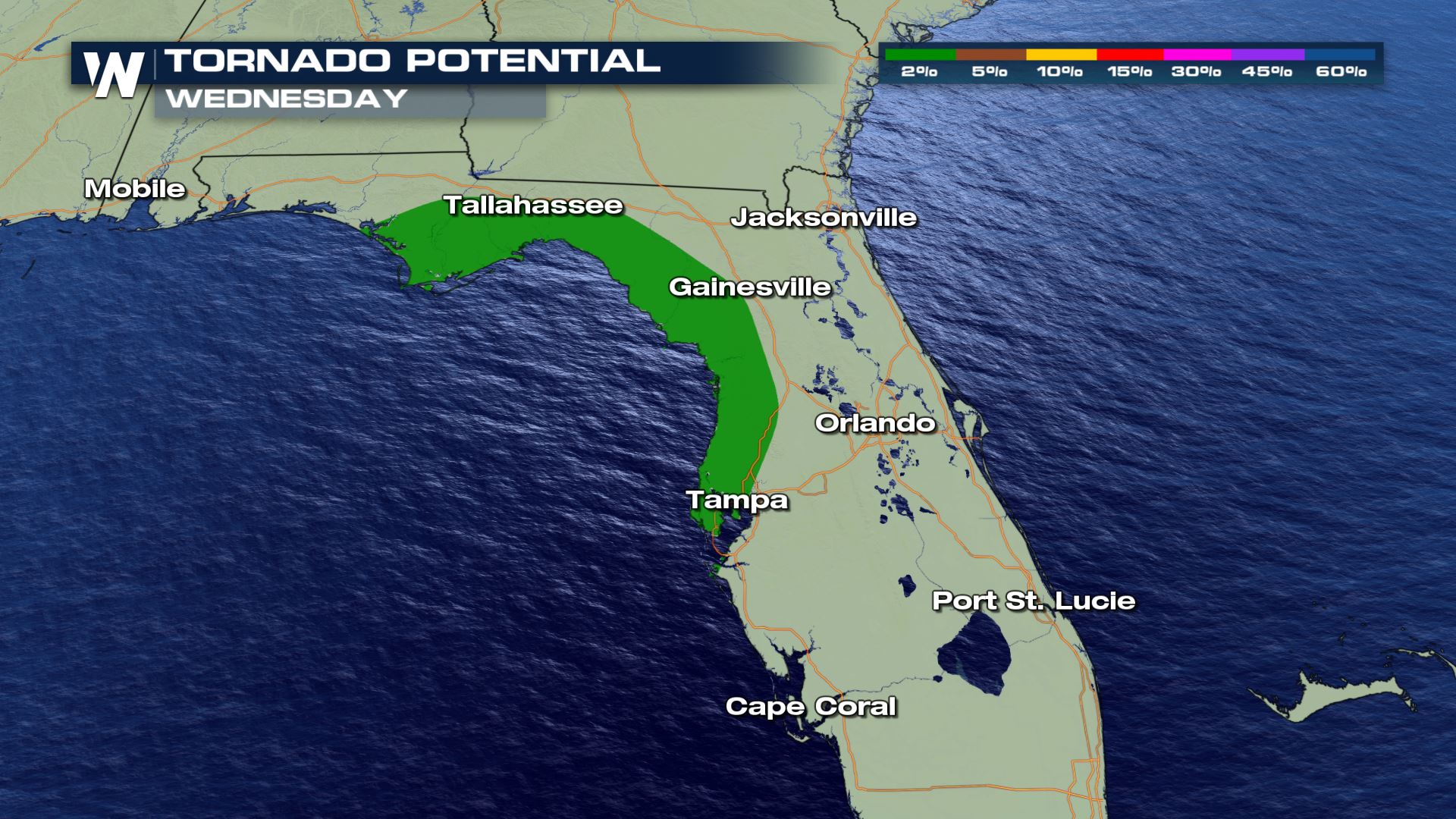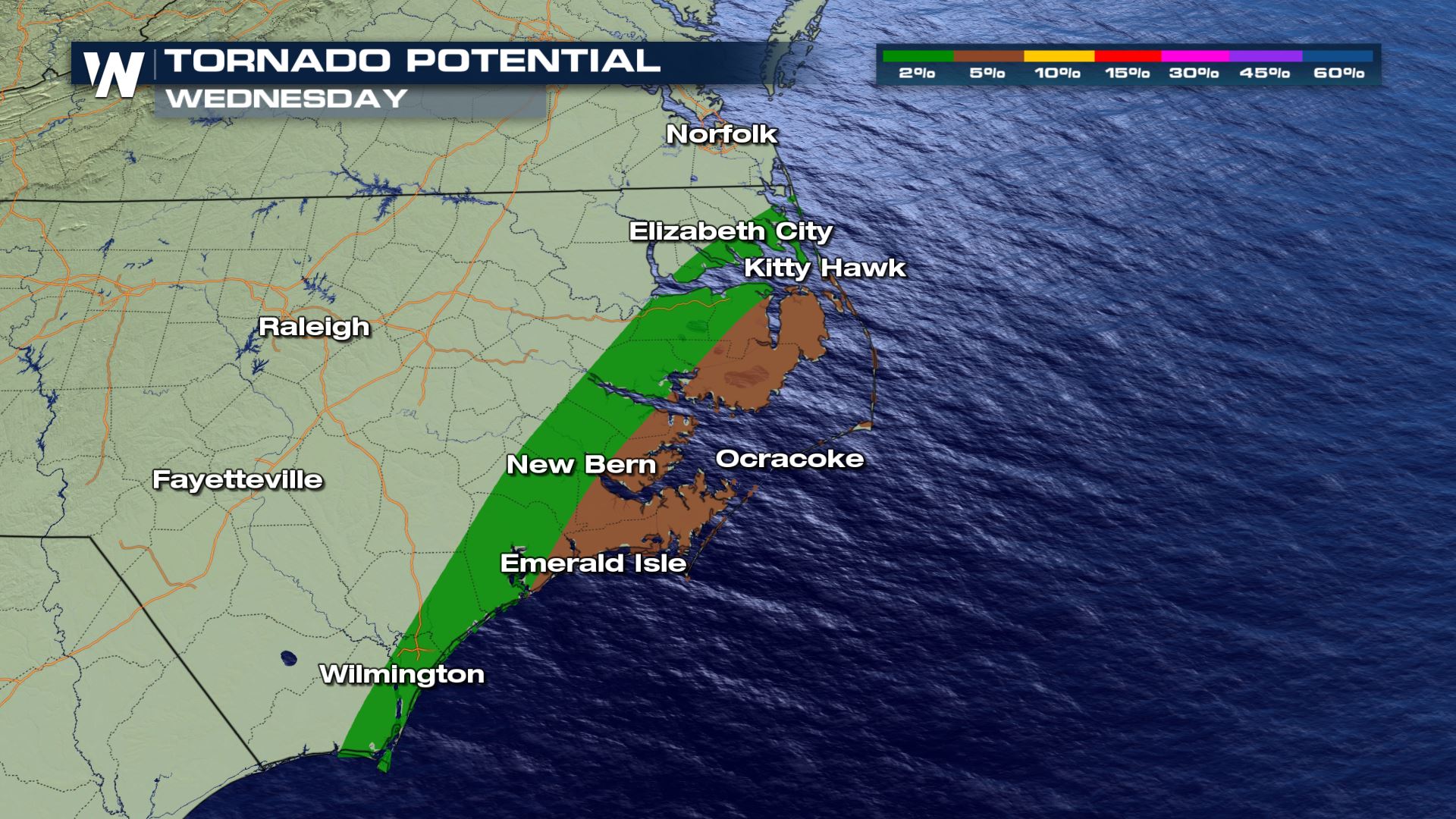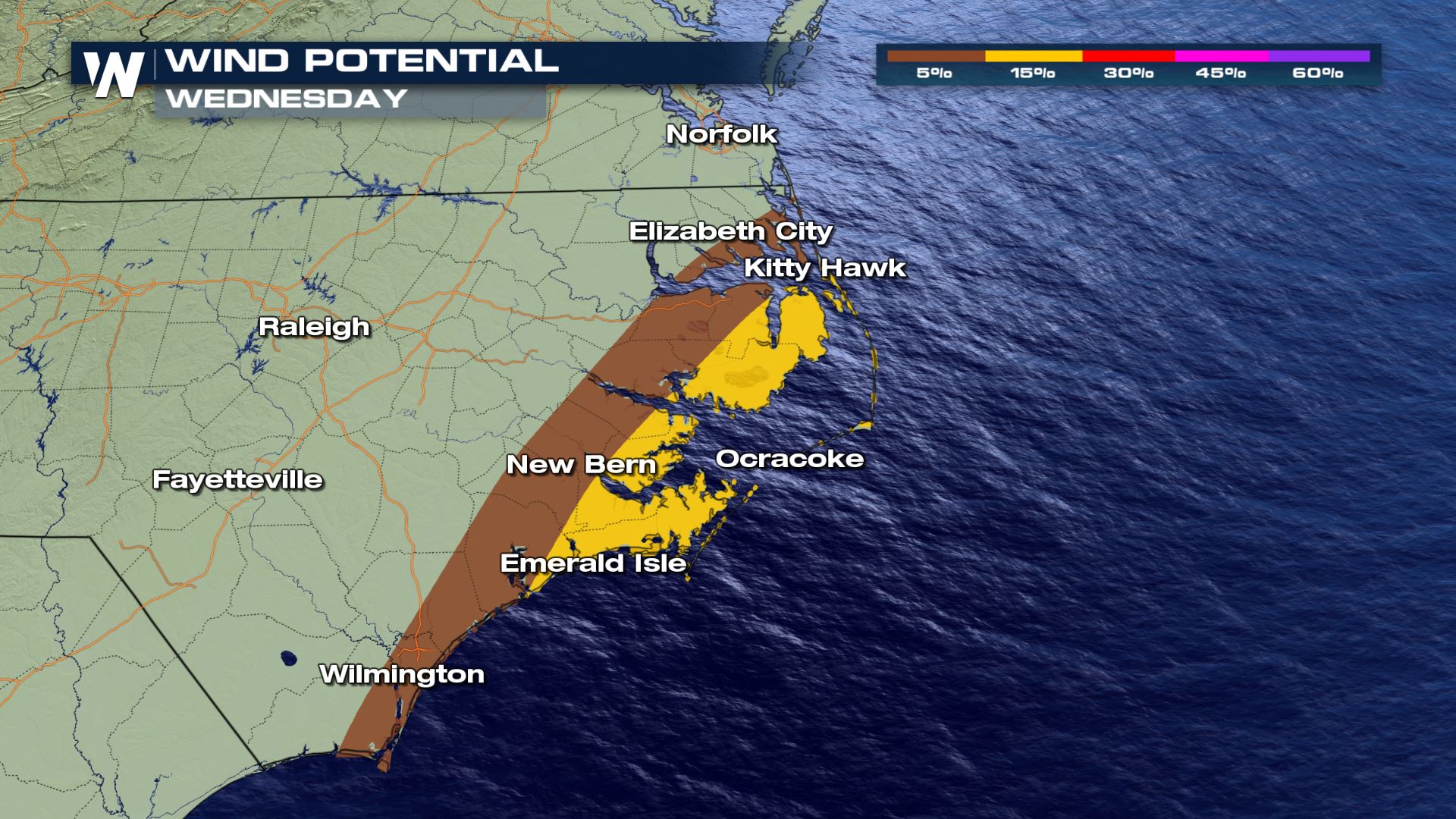 Forecast Accumulation
On the warm side of these low pressure systems, we may see up to 1-2" of rain. Here's a look at our rainfall forecast: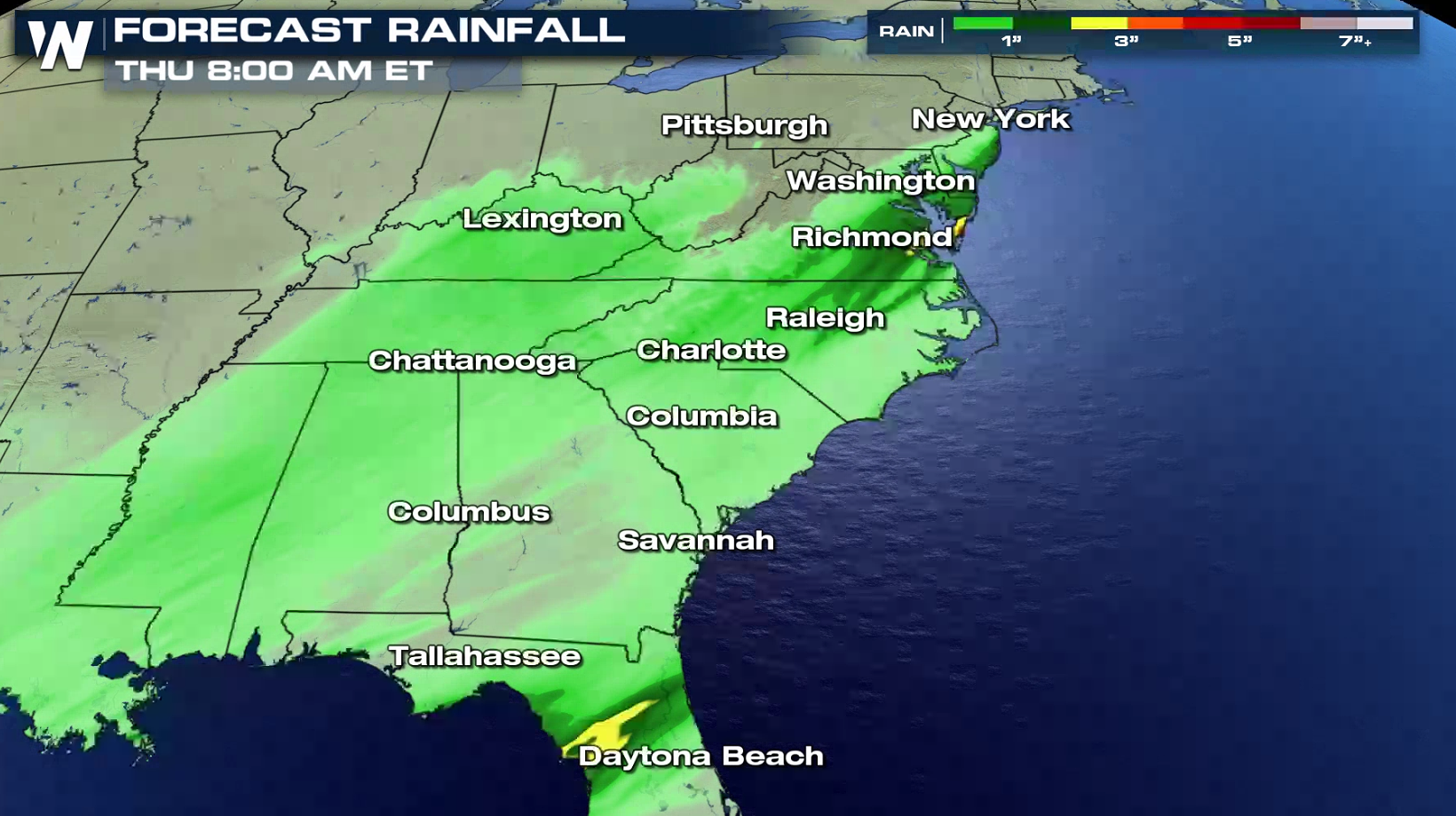 Coastal Alerts
For the Carolina region, minor coastal flooding will also be possible along the immediate coast with 1-2 feet of inundation possible. This will be most noticeable around high tide, which will primarily occur during the middle to late morning.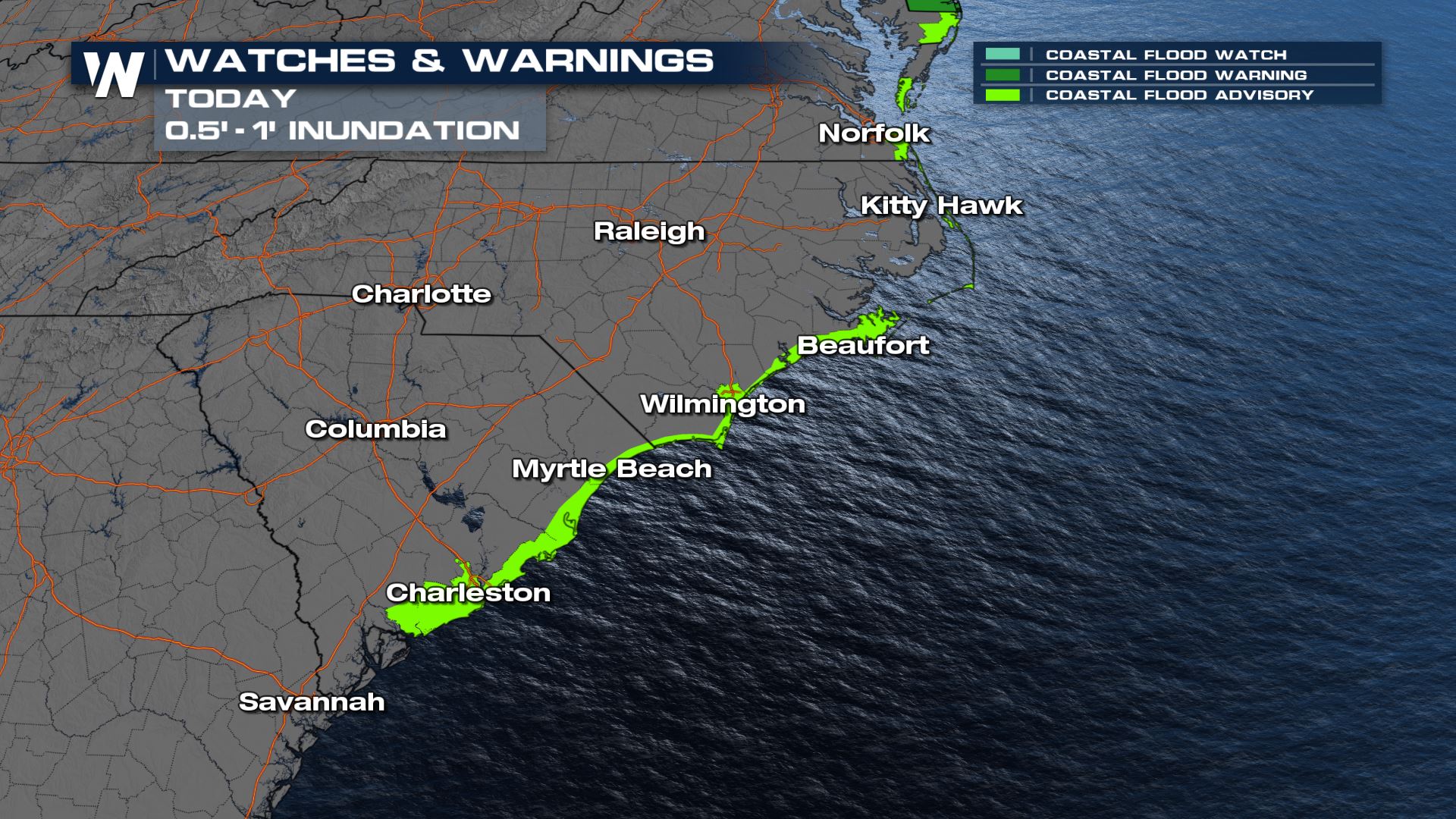 For the rest of the story watch us 24/7 on WeatherNation!