Multiple flood watches have been posted for parts of the Upper Midwest and east into the Ohio River valley, as a stagnant storm system will lead to more heavy rain across the water-logged region. A slow-moving deep trough of low pressure is continuing to kick up shower and storm chances ahead of it across the Upper Midwest. That area of low pressure will gradually trickle east, bringing the threat for heavy rainfall further east into the mid-Mississippi River valley and eventually into the Ohio River valley as well. Here's a look at the watches, as of Wednesday morning: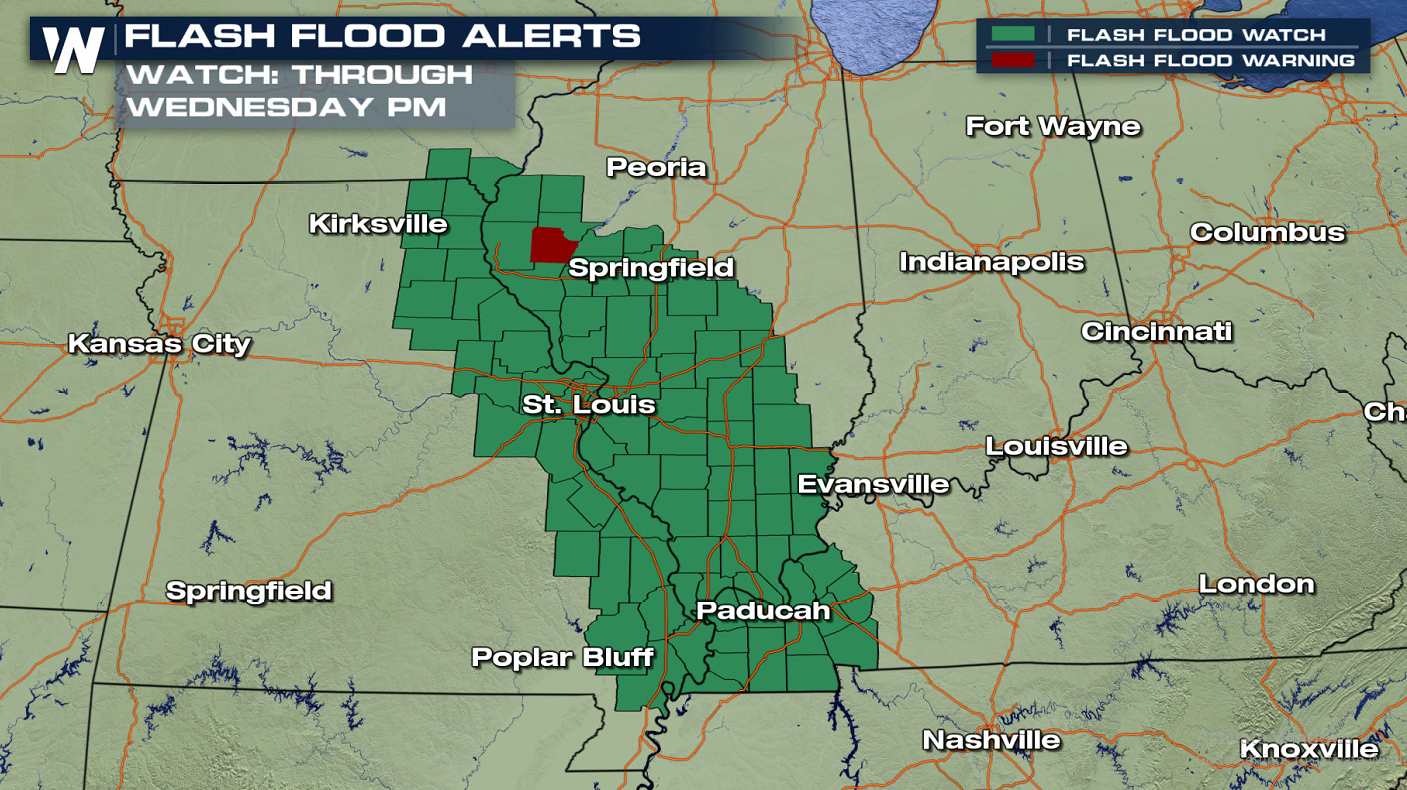 A cluster of showers and thunderstorms will move south and east, drying out Minnesota while increasingly soaking the mid-Mississippi River valley. Places like St. Louis, Missouri and Quincy, Illinois could see more than six inches of rain before the parent storm system spins each later this week. As a result, the Weather Prediction Center (WPC) upgraded an area from Iowa to Alabama to a slight risk for excessive rainfall, as shown in the brighter-shaded region in the map below: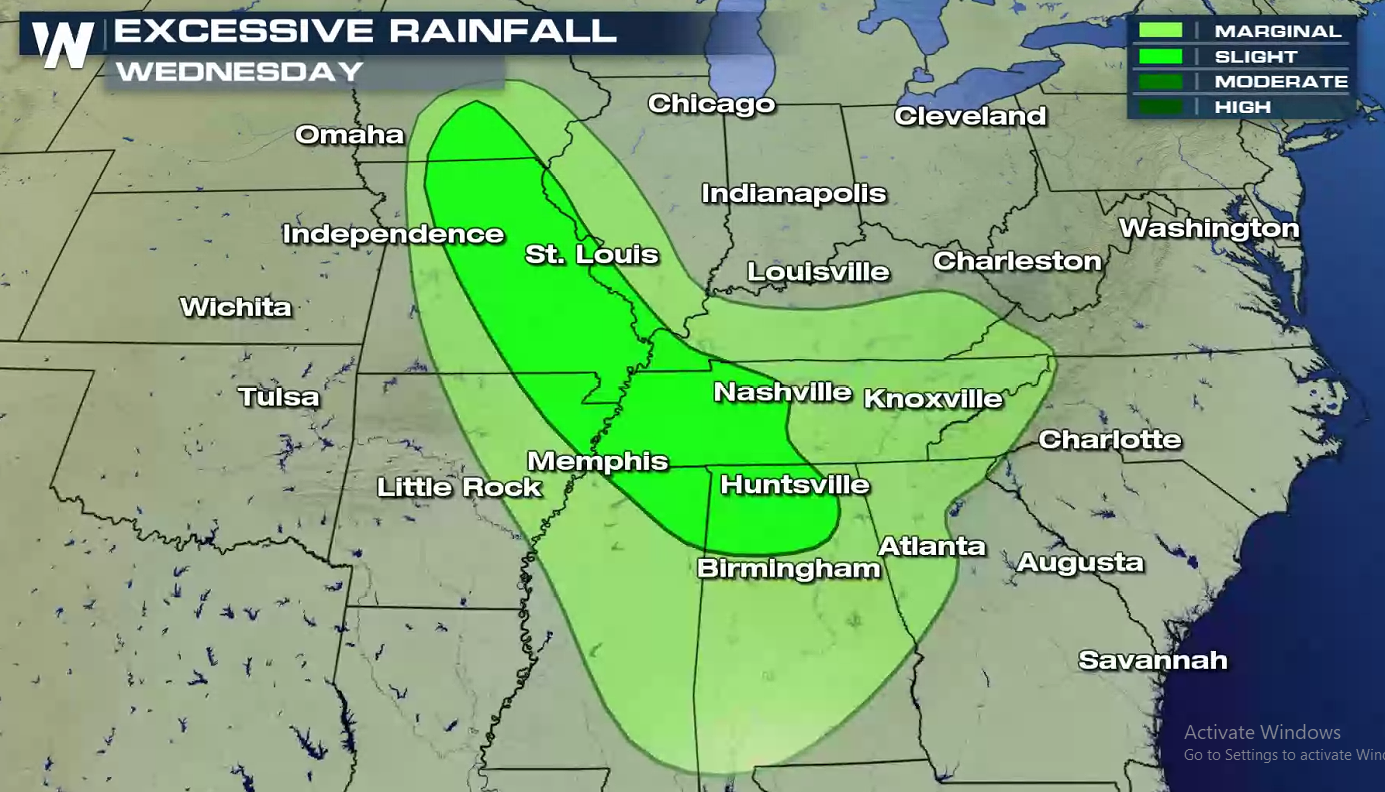 With a deep surge of tropical moisture from the Gulf of Mexico, thunderstorms will be able to produce very heavy rainfall. One computer forecast model, shown below, shows the possibility for over six inches of rain due to multiple rounds of intense storm-driven rainfall: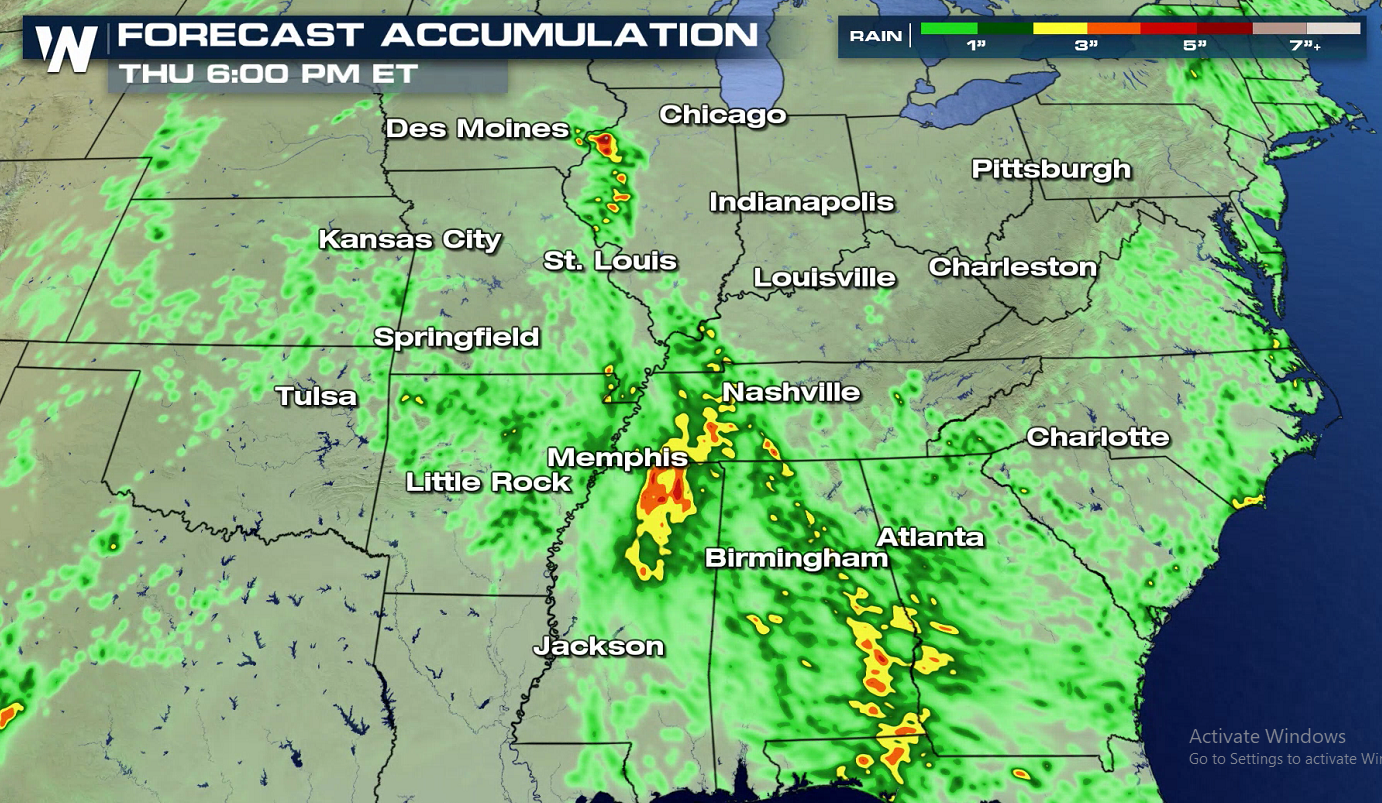 Stay with WeatherNation for the latest on the potential for flooding.