It's not just flooding that Cristobal's remnants are bringing to the Midwest; severe storms remain a serious threat for a wide swath of the Midwest and Northeast Wednesday, before shifting farther east on Thursday. Heat and humidity will be plentiful over the region, creating an environment ripe for severe weather development. Isolated severe storms are possible in the Southeast as well. The Storm Prediction Center (SPC) has issued a moderate risk for Eastern Michigan and portions of Northern Indiana and Ohio, the second highest category possible. A moderate risk is issued when widespread severe storms are expected that could be very intense or last for an extended time. Scattered severe storms are possible across the larger region in yellow which includes most of Pennsylvania and New York. Severe damaging winds are the primary concern with this system, but a few tornadoes and large hail are also possible. Moderate risks aren't typically issued more than a few times every year. According to
data from Iowa State University
, the last time the Detroit area was in a moderate risk was in November of 2013.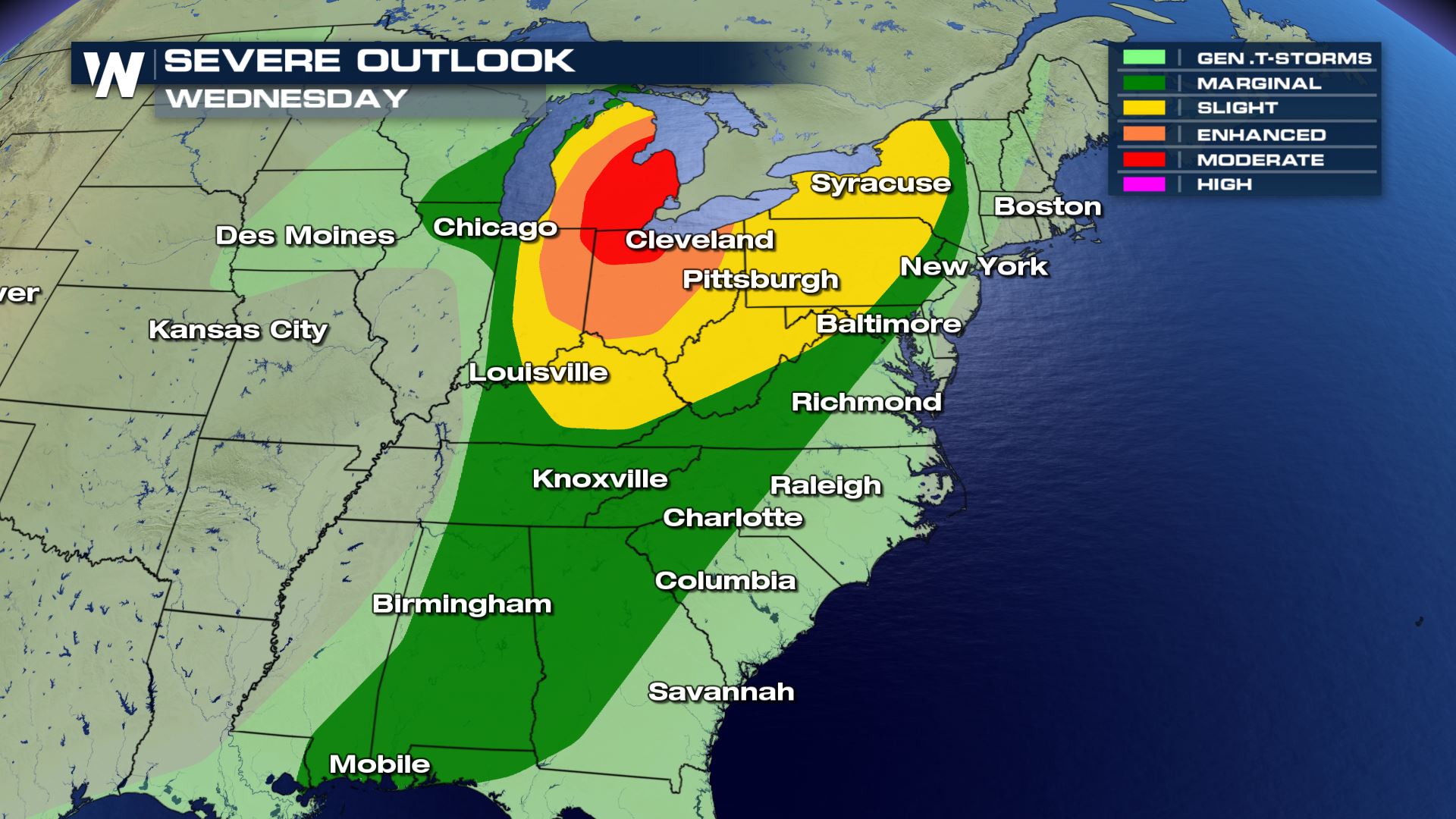 Cristobal's moisture will meet a strong upper-level low pressure system moving out of the Plains which is forecast to be picked up by the larger trough and carried across the Great Lakes Wednesday afternoon. This will bring increased wind shear into the region by Wednesday afternoon in the mid-levels of the atmosphere. Combined with moderate to high instability, the SPC expects a widespread severe wind threat to develop, especially in line segments.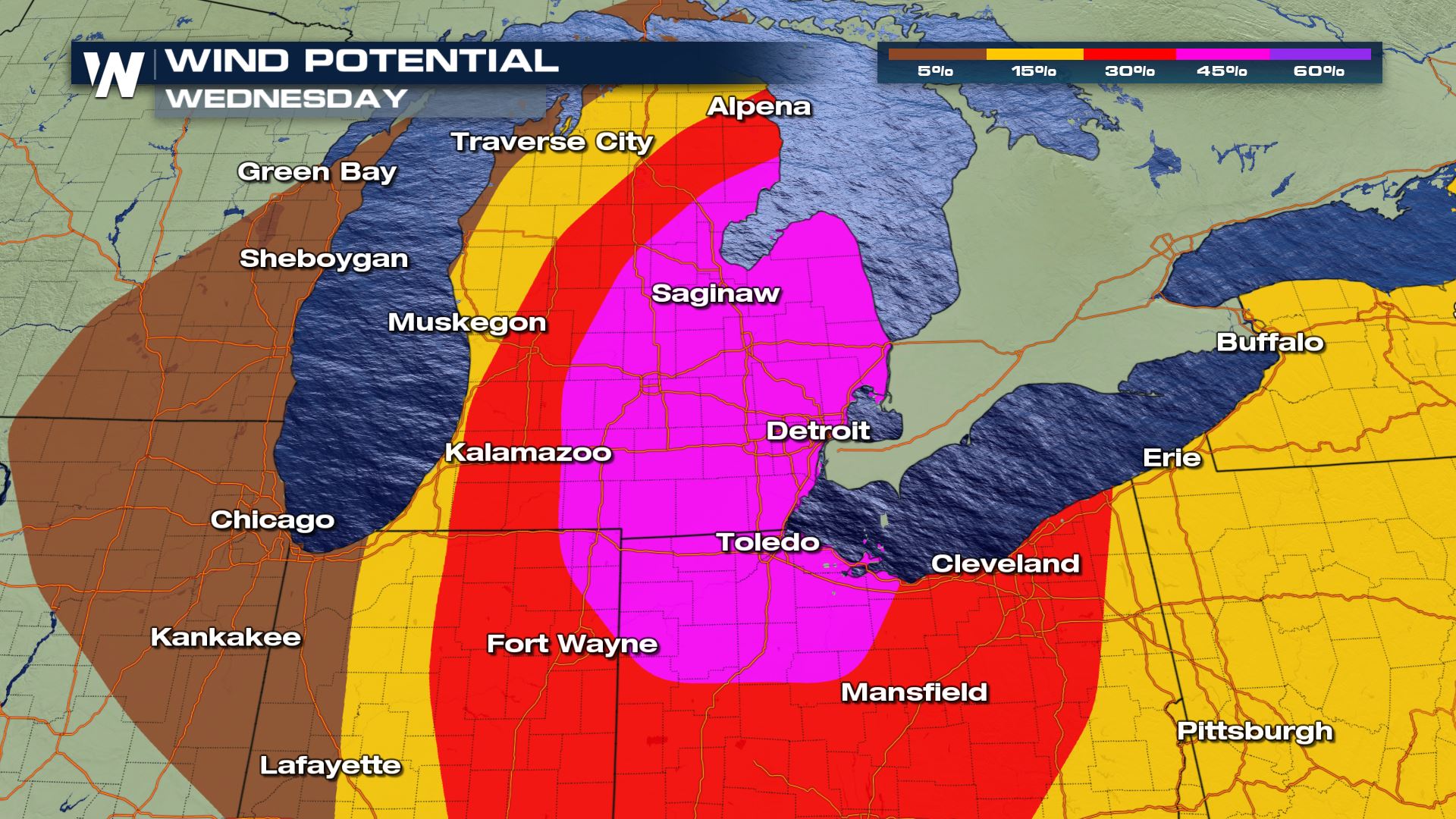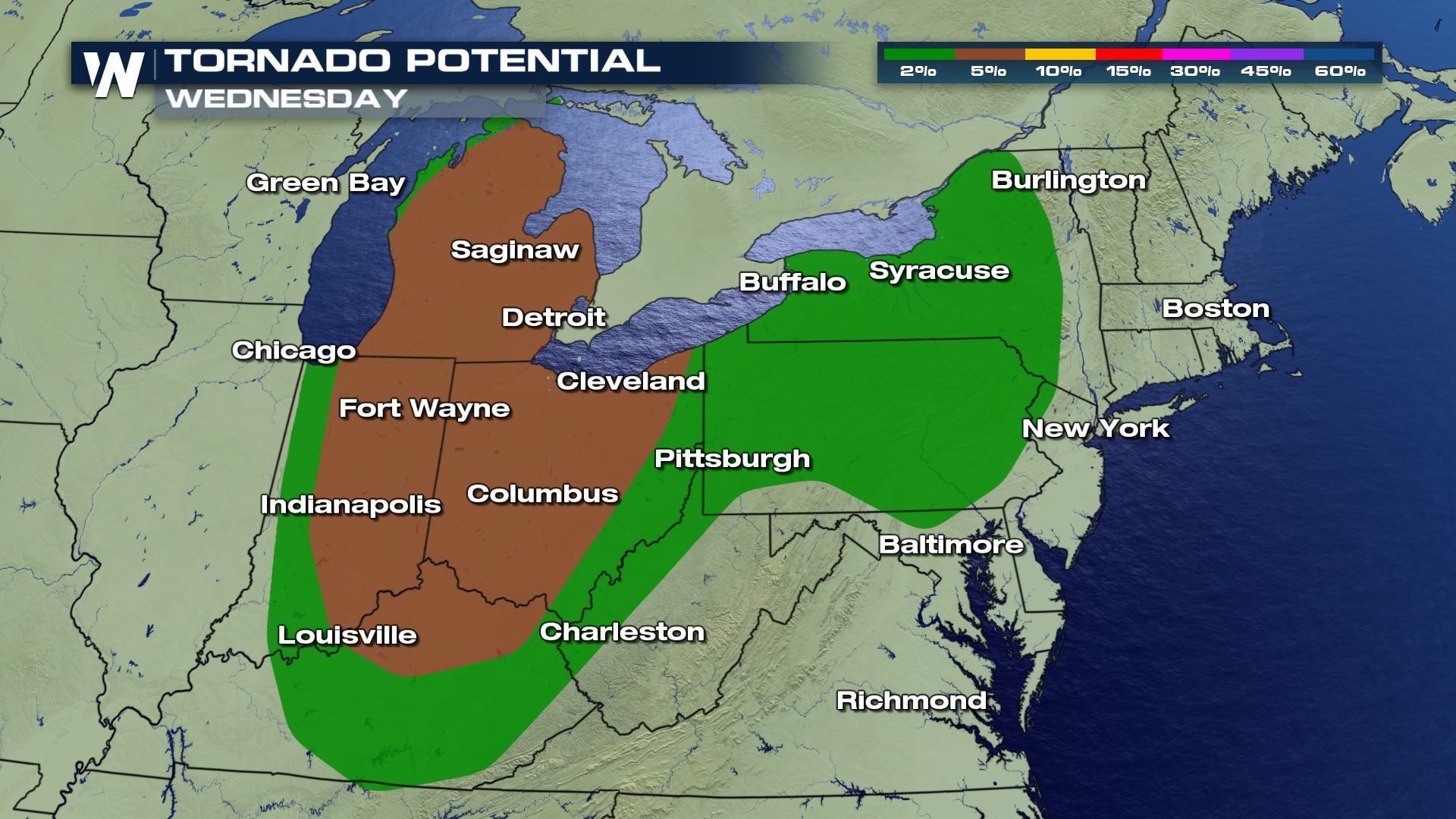 A tornado threat also exists from Indiana through New Jersey, though it will be focused on Michigan south through Kentucky. A few super cells could form away from clusters or lines of storms, which will bring the increased threat for a few tornadoes. These storms are expected to move very quickly, potentially at 40-50 mph, which means lead times for warnings may be shorter than usual. Severe storms are expected by the early afternoon, with the greatest threat during the mid-afternoon hours but the threat is expected to continue overnight around Lakes Erie and Ontario.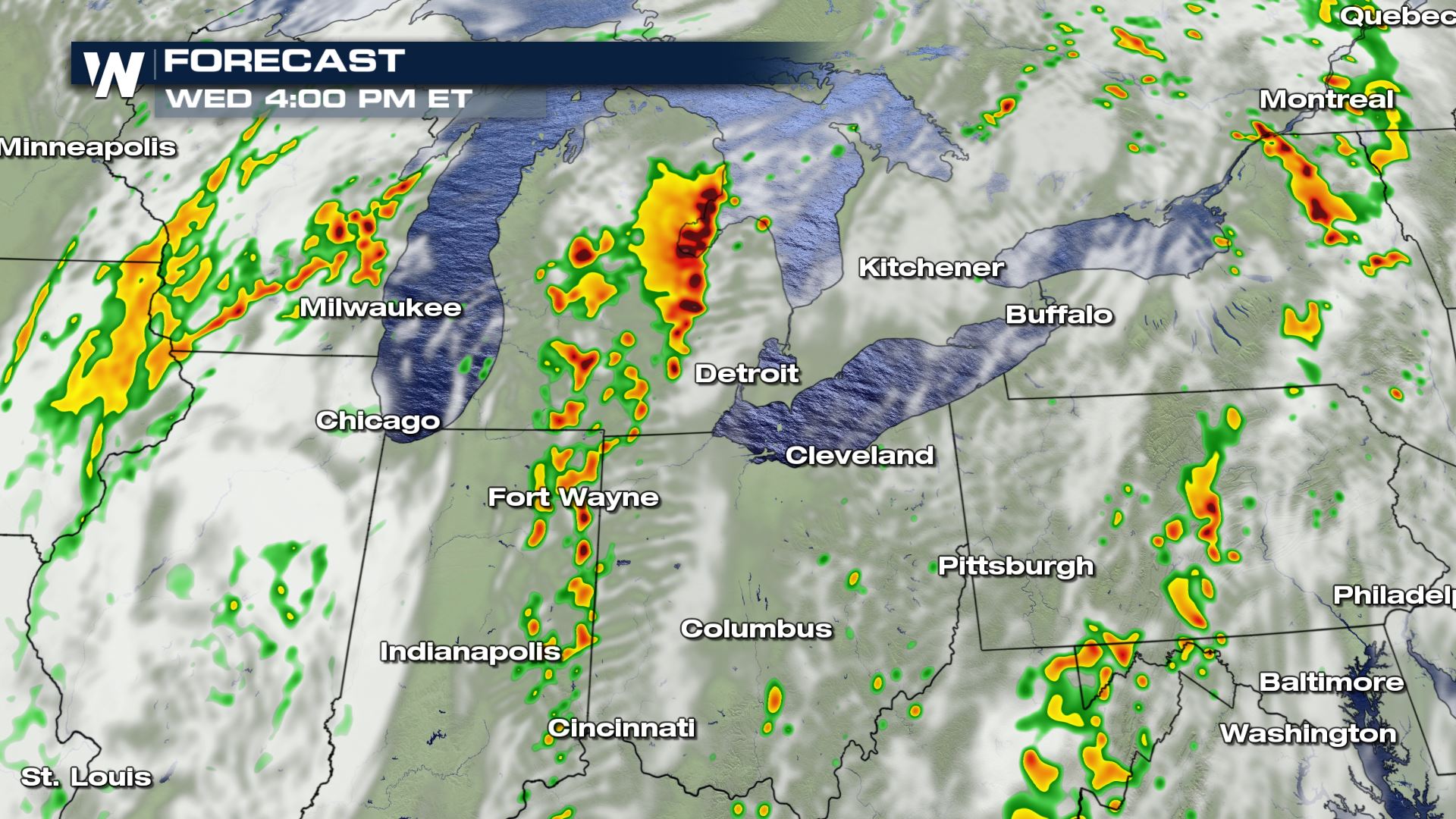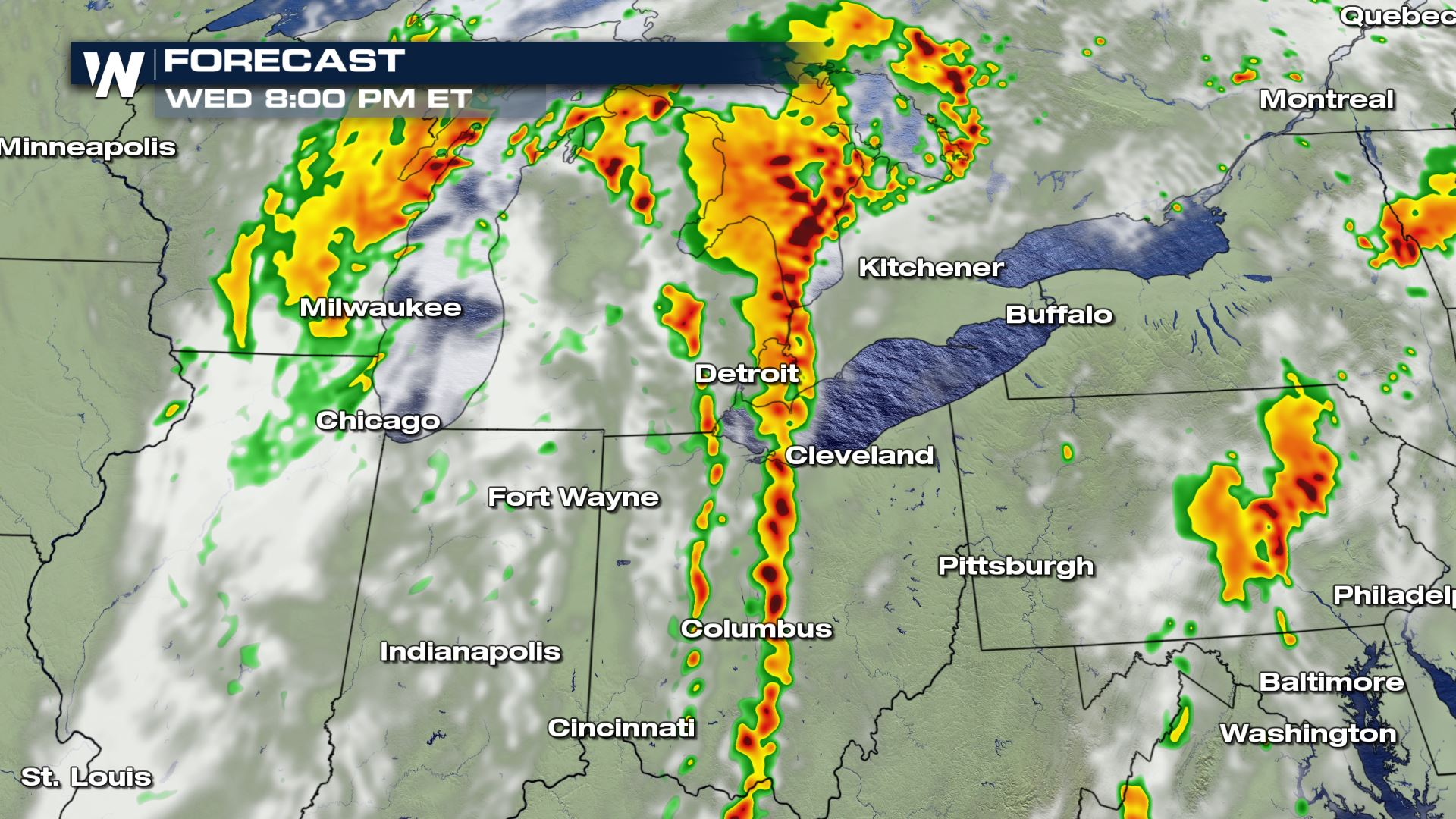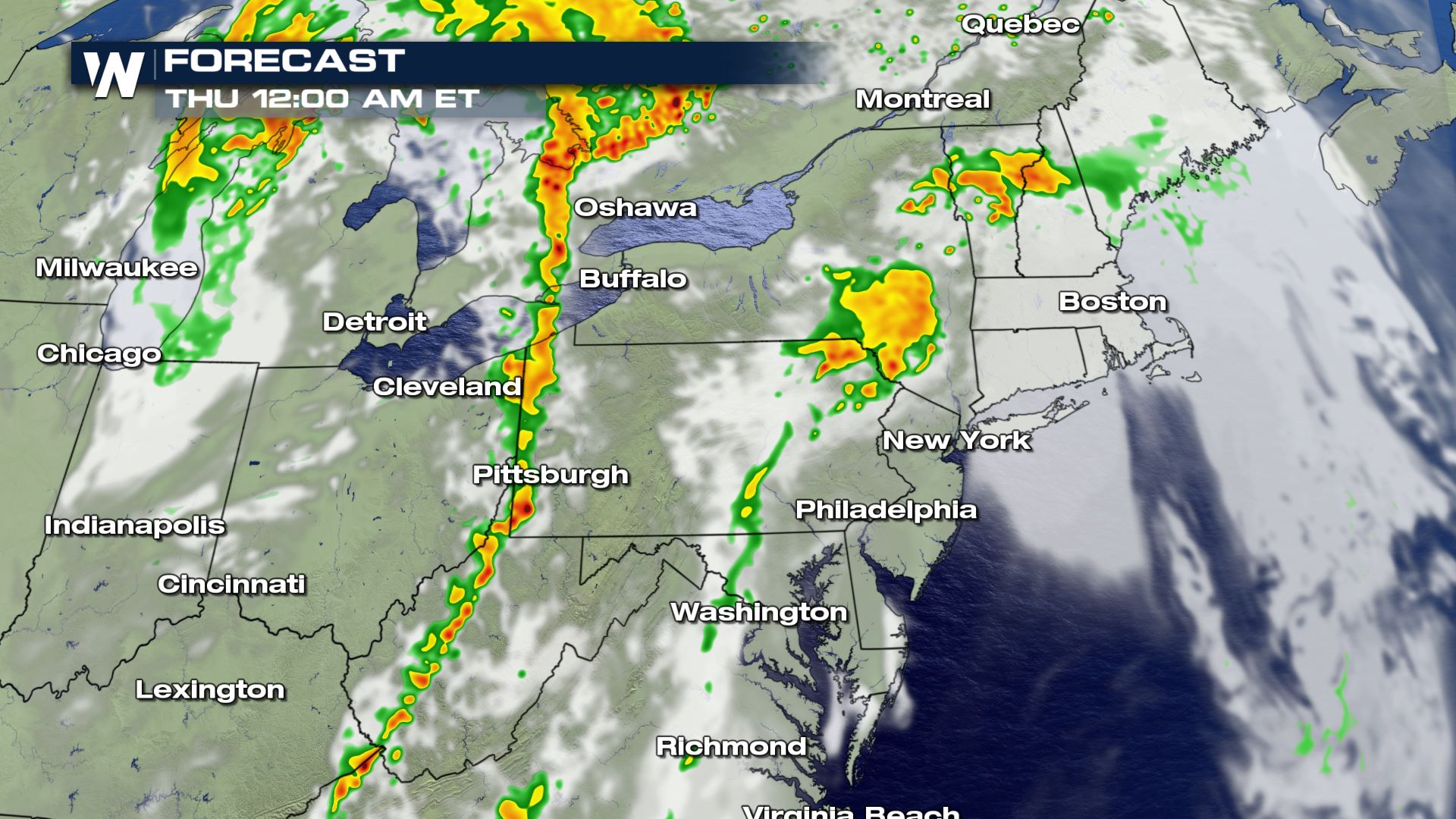 By Thursday morning, the chance for severe storms is expected to be ongoing across New York, with storms potentially moving into Vermont or Northern New Hampshire by the afternoon. This is highlighted by the SPC's marginal risk below. The risk for isolated severe storms will also move east across the Mid-Atlantic and Southeast in the afternoon. Damaging wind gusts and some large hail are possible with Thursday's storms which could impact major metropolitan centers like Philadelphia, Washington D.C., and Raleigh.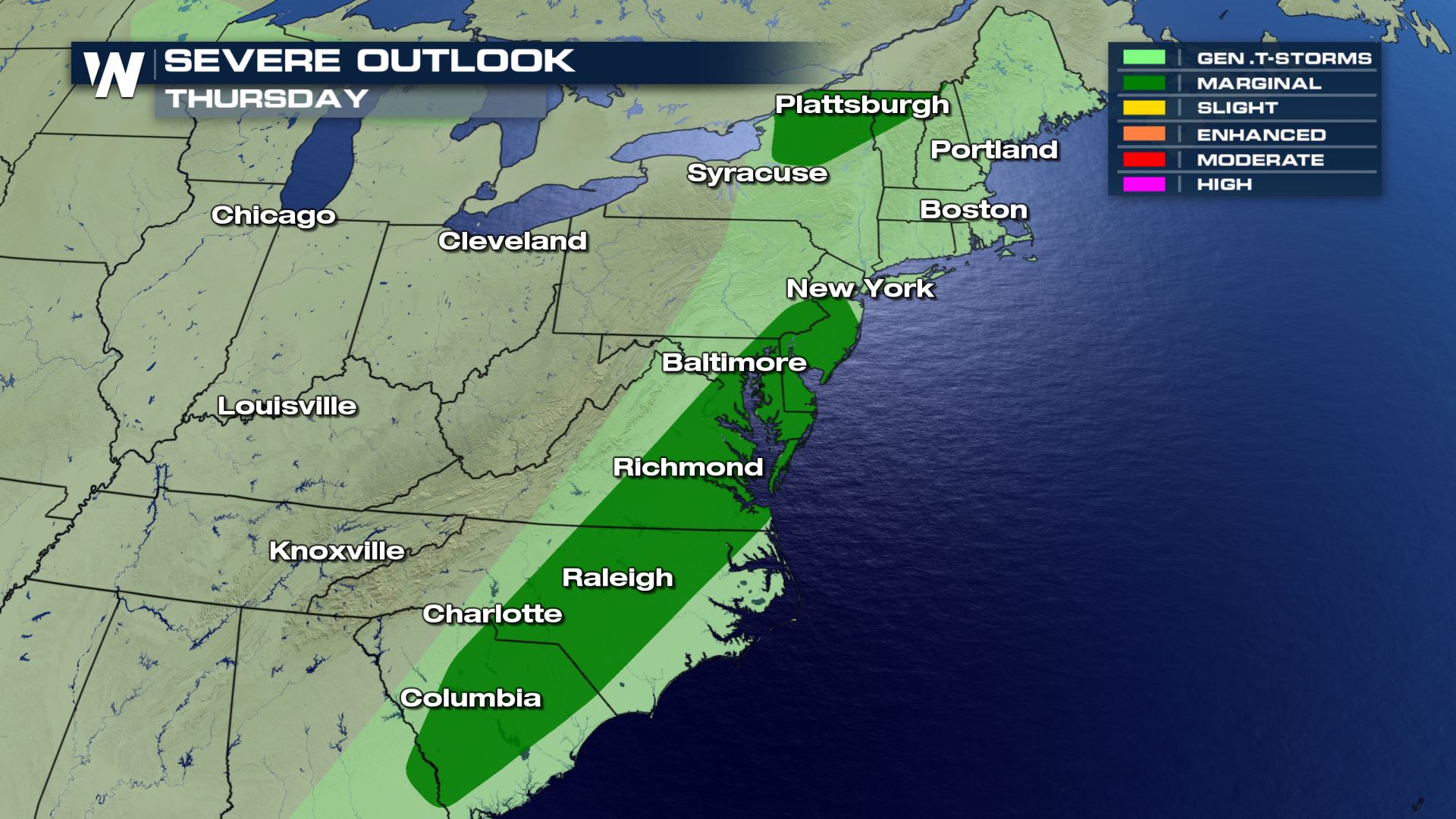 Stay with WeatherNation for the latest on this severe weather threat.