The Storm Prediction Center has outlined a large area for possible severe weather.  The region below shaded in green is under a level one "Marginal" risk. The areas outlined in yellow are under a level two "Slight" risk. The line of storms that started out as an MCS quickly grew to an upscale and widespread derecho. As we lose some daytime heating and energy our severe weather threat has downgraded a bit. The latest from the Storm Prediction Center highlights a slight risk along the leading edge of the line.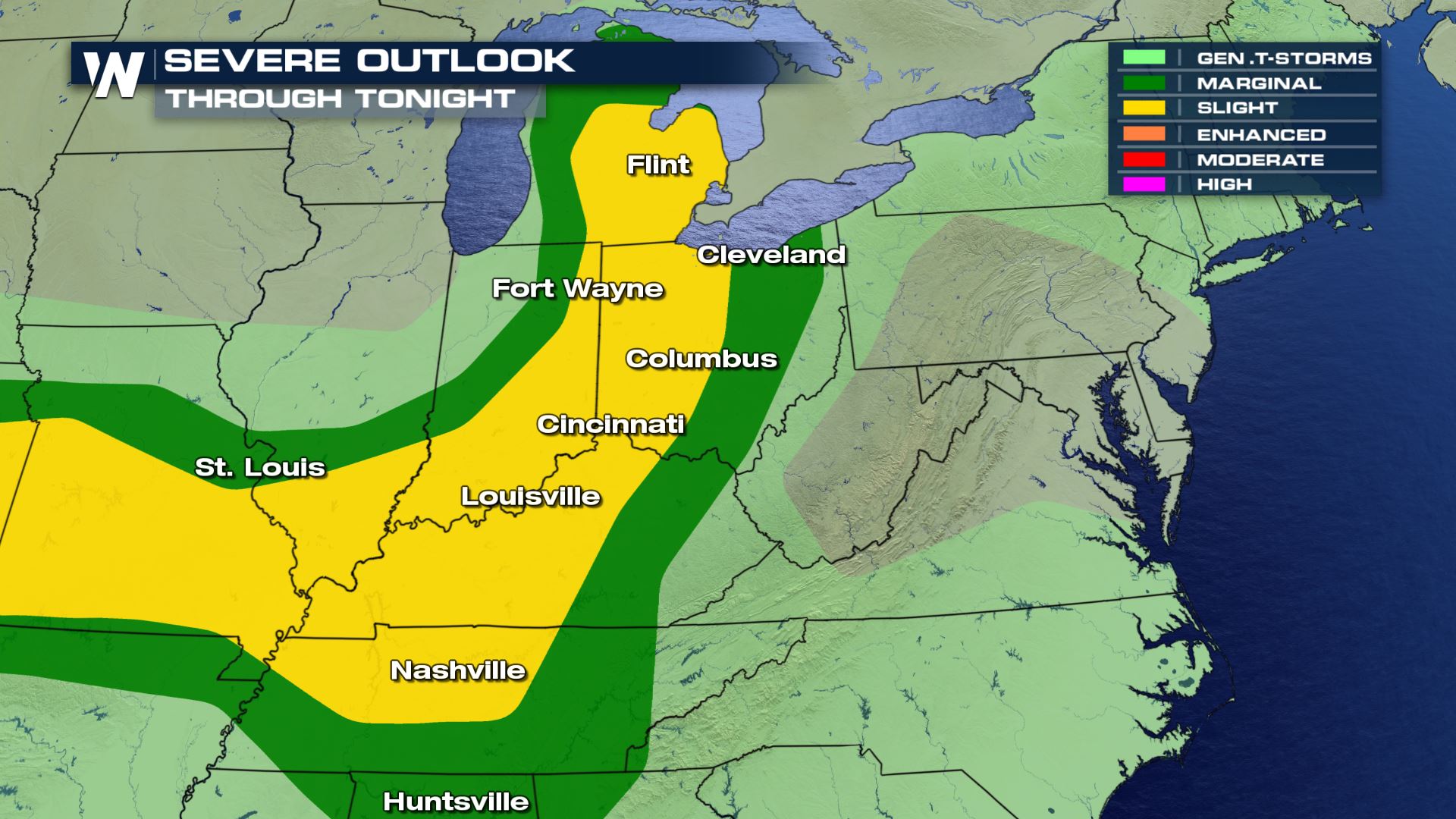 The Ohio Valley will continue to deal with this squall line of storms but the threat for severe weather extends as far south as Kansas/Oklahoma which are dealing with a surface front bringing storms.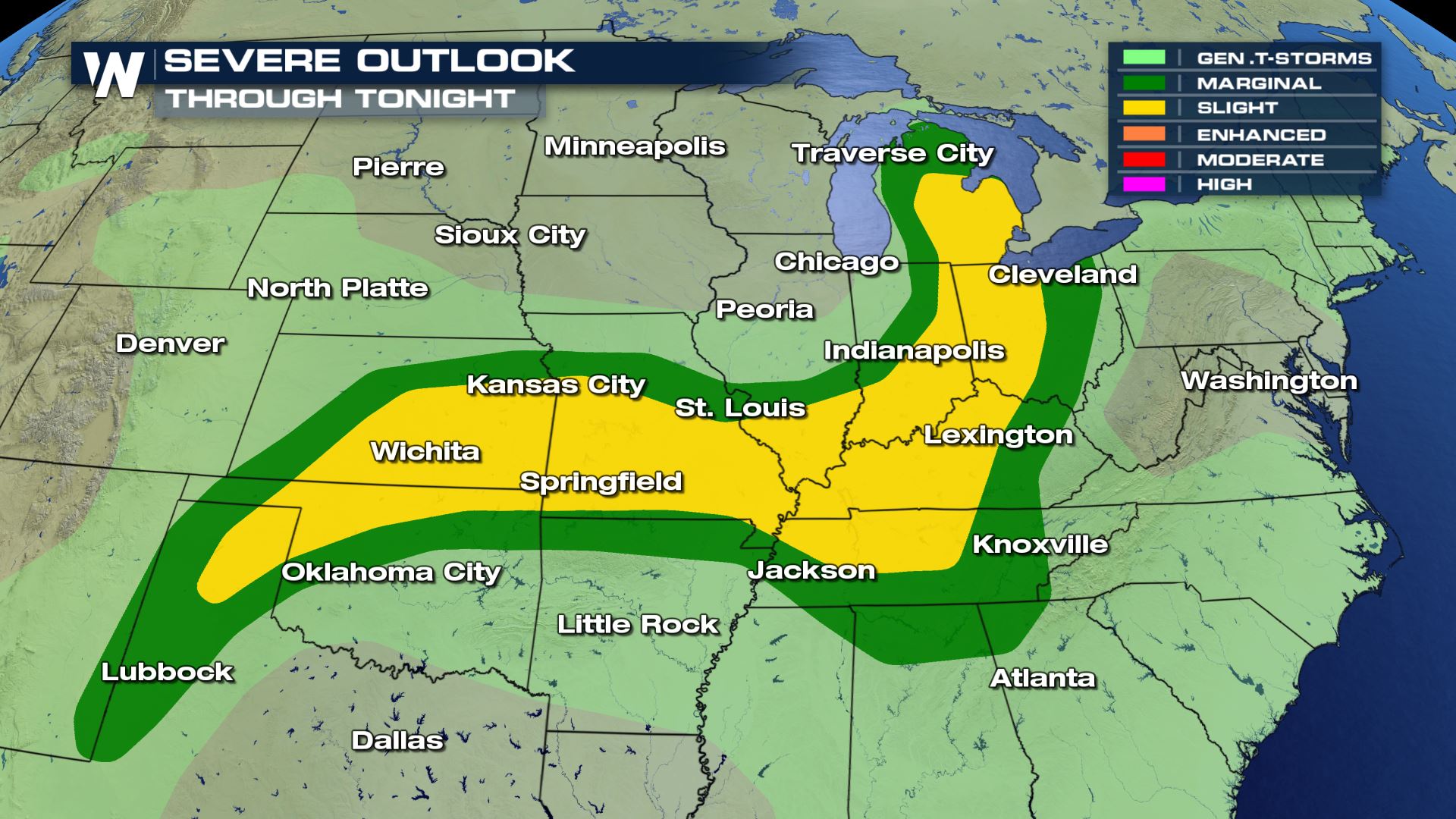 The primary threats will be damaging straight line winds over 58 mph. Significant wind gusts greater than 70 mph are likely to bring widespread damage and power outages. Gusts to 100 mph are possible, with the threat of doing the same amount of damage as a tornado. Some storms may contain large hail, of at least one inch in diameter or larger.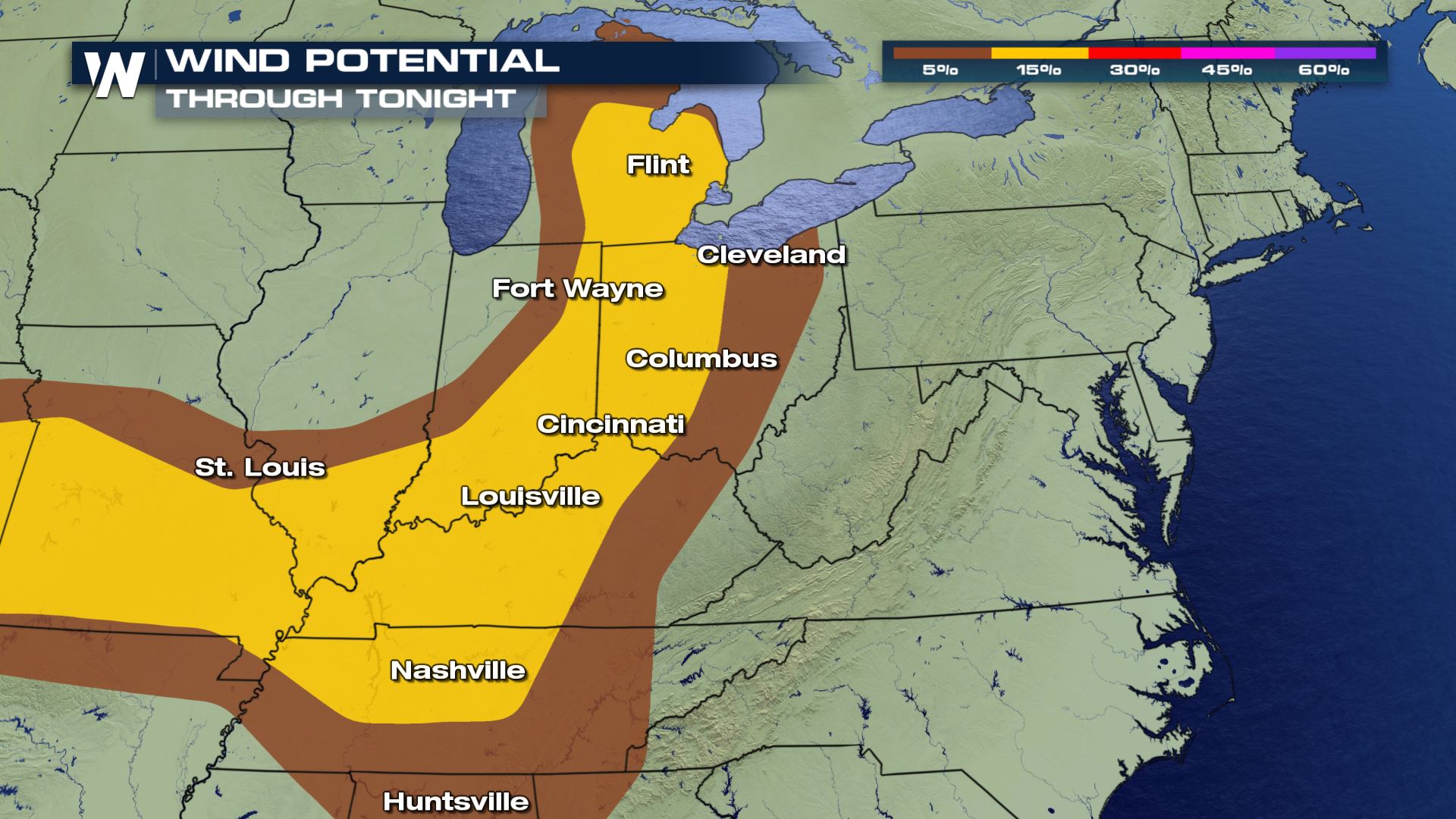 Very heavy rain will also be possible.  Some of the areas included in the excessive rainfall outlook below have already received heavy rainfall over the weekend.  Additional rain could lead to flooding.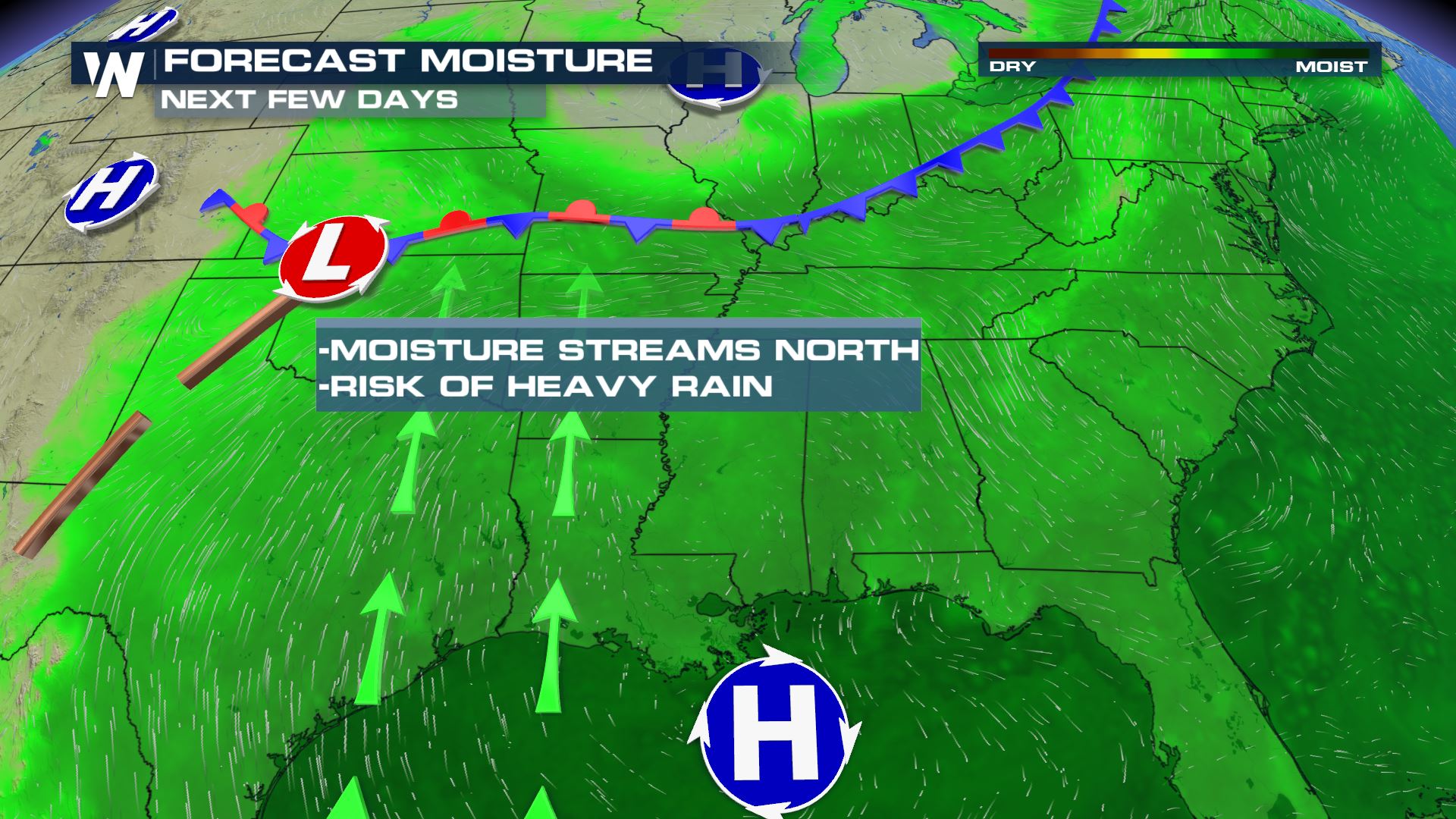 By late evening into the overnight period, the intensity of the storms should wane, but scattered showers and thunderstorms will still be possible. Here is the latest on the timing from our in-house model: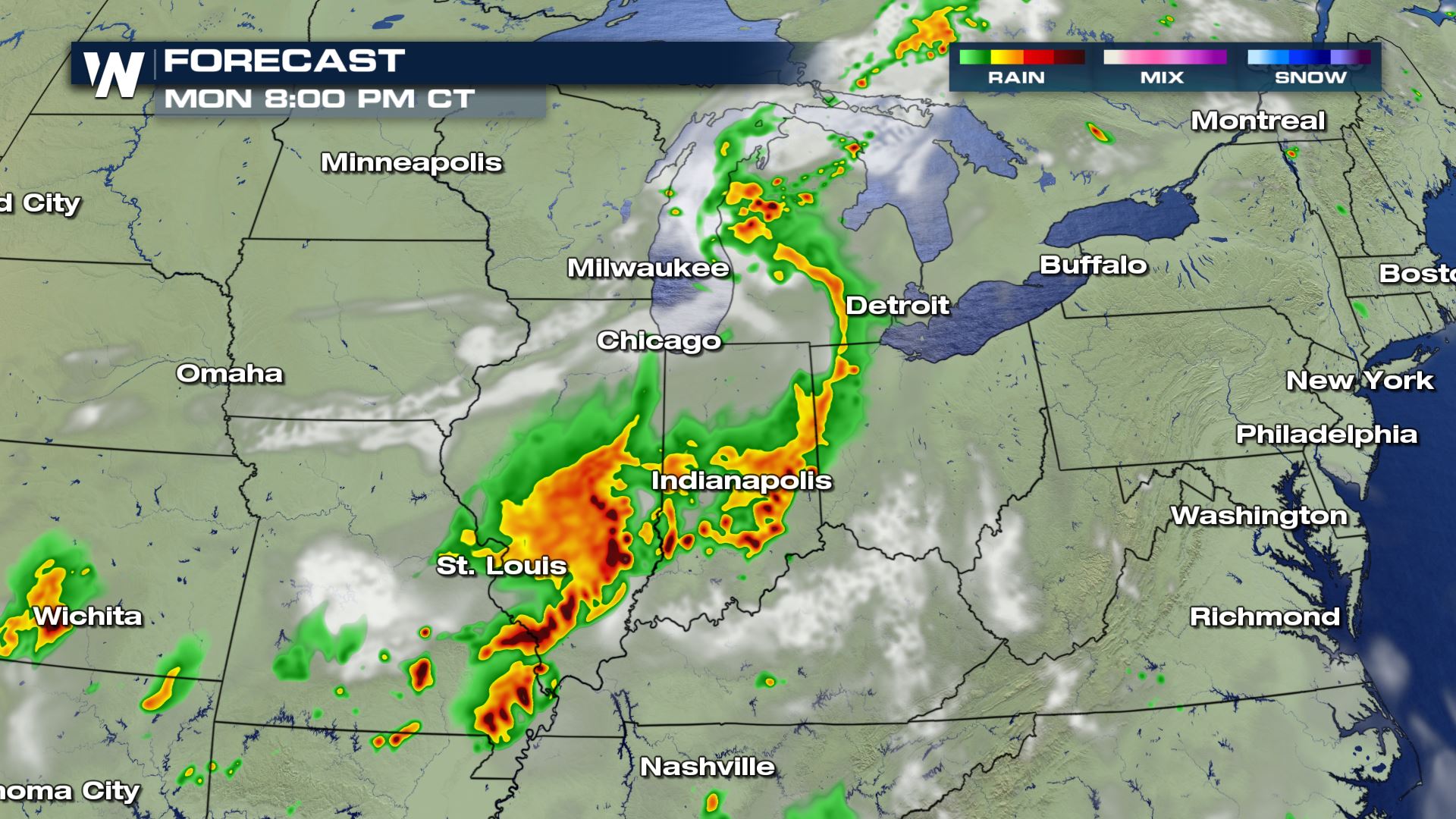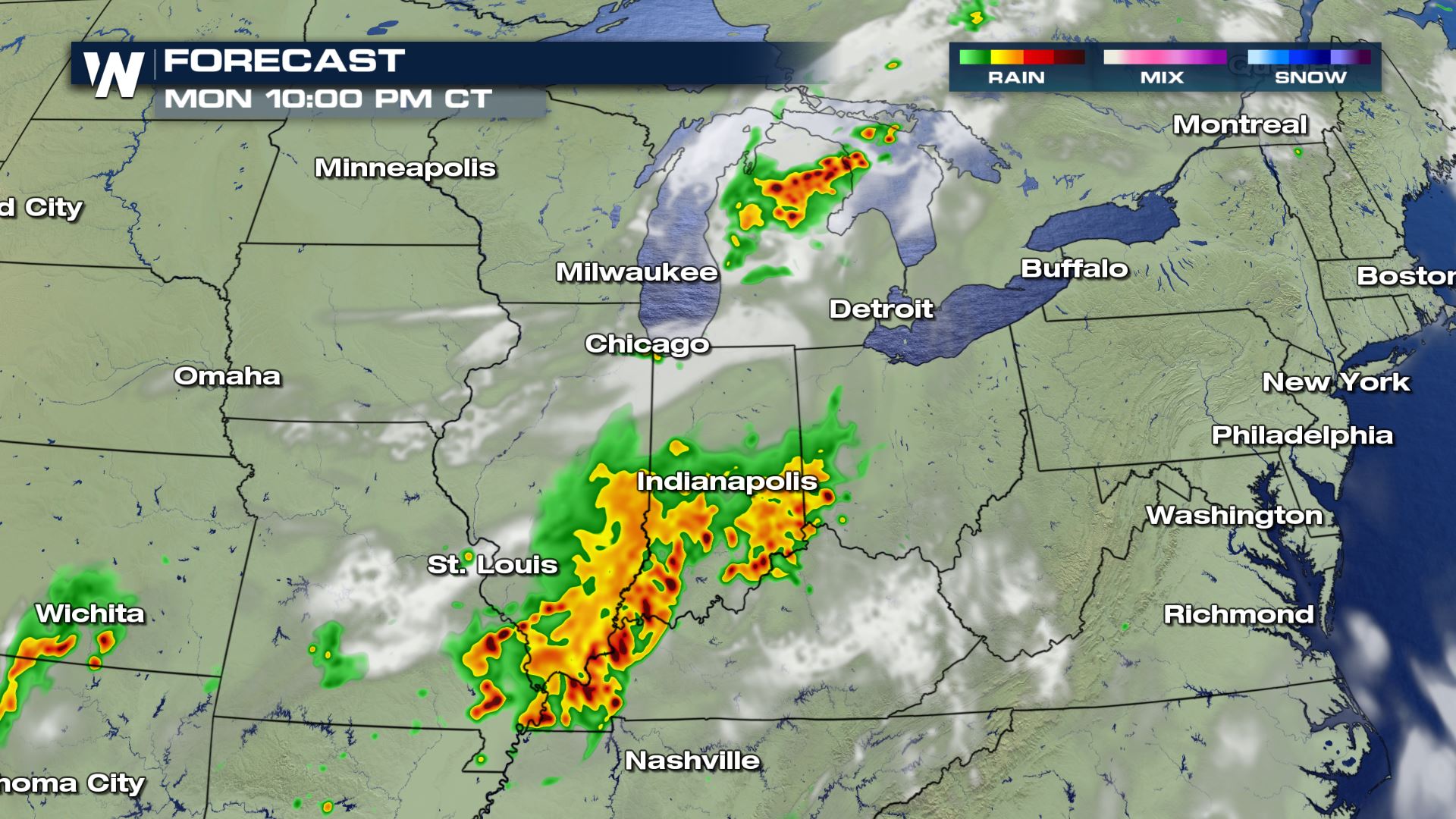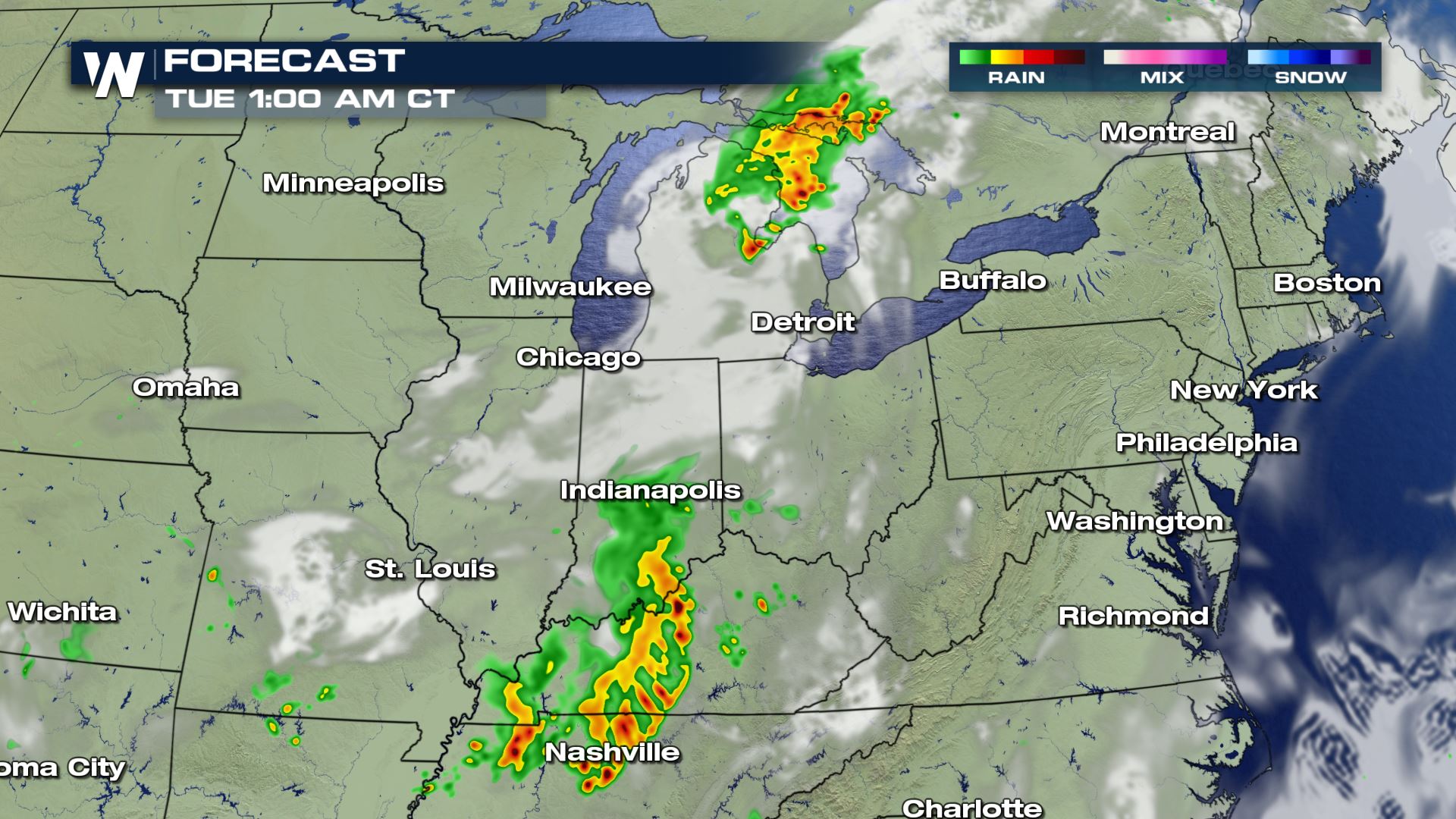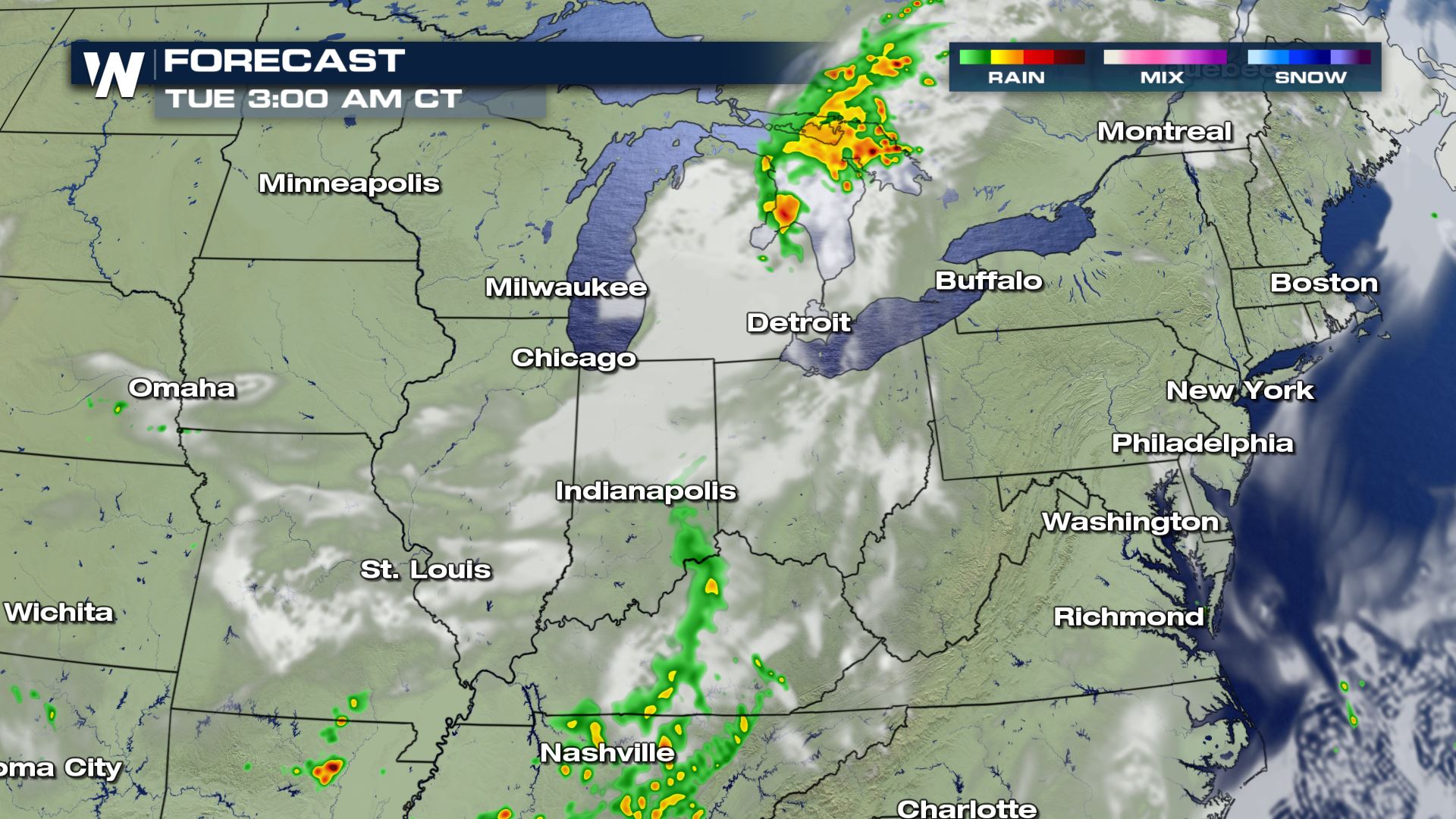 Model estimates have the heaviest rain concentrated from St. Louis southward into southern Illinois, and southeastern Missouri.  Many of these areas saw heavy rainfall over the weekend, and soil saturation has already occurred.  Additional heavy rain could lead to flooding in spots.