It must be springtime!  Severe thunderstorms rumbled across many areas of the continental United States on Monday.  The Rocky Mountains, southern Plains, Midwest, Mid-Atlantic, and Florida regions all dealt with strong storms.  While damaging wind and hail were the main concerns, a few tornadoes also occurred.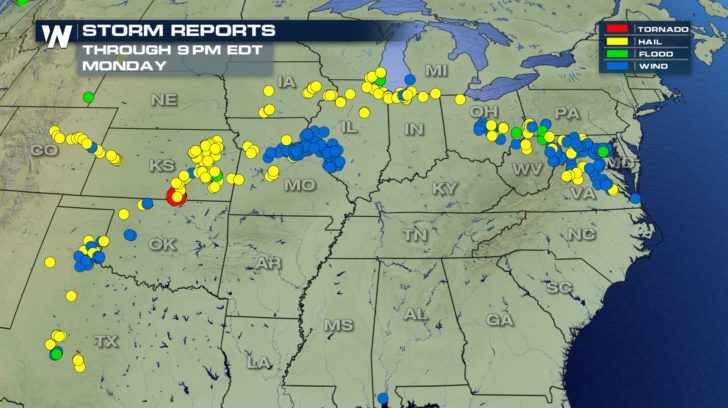 One tornado touched down in Palm Beach County, Florida.  Homes and trees were damaged in The Acreage neighborhood by this EF-0 tornado that had maximum wind gusts of 80 mph.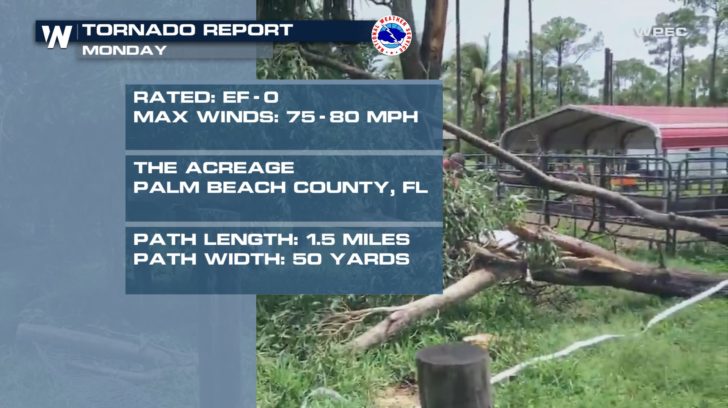 Another tornado touched down in Martin County, Florida.  Minor property damage occurred northwest of the community of Indiantown. https://twitter.com/NWSMelbourne/status/996167867832897537 A couple of funnel clouds were spotted in Texas while storm in southern Kansas produced a tornado near Geuda Springs and Arkansas City. https://twitter.com/TheNimbus/status/996172960317759488 Elsewhere on Monday, damaging straight line wind was a concern in the Mid-Atlantic region. https://twitter.com/WeatherNation/status/996159649115095040 https://twitter.com/justinbramsey/status/996164538415370241 Hail piled up to a half-foot in some parts of Colorado, including the Denver area. https://twitter.com/BianchiWeather/status/996118622534696965 Severe weather is likely again on Tuesday, especially in the Northeast and southern Plains.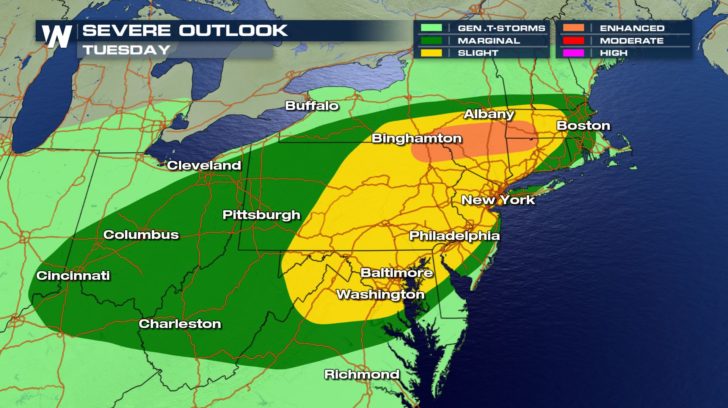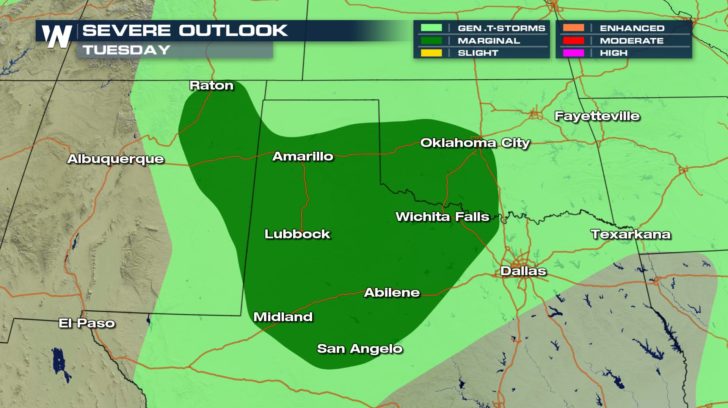 With more active weather in the forecast, be sure to follow WeatherNation on
Facebook
and
Twitter
for the latest information. -
Meteorologist Joe Astolfi