A few severe storms are ongoing across parts of the High Plains today along with Texas and New Mexico.  Strong upper level winds coming from the west and southwest will support strong updrafts with these storms today yielding the potential for large hail and damaging winds which will be the main concern for the remainder of the day today.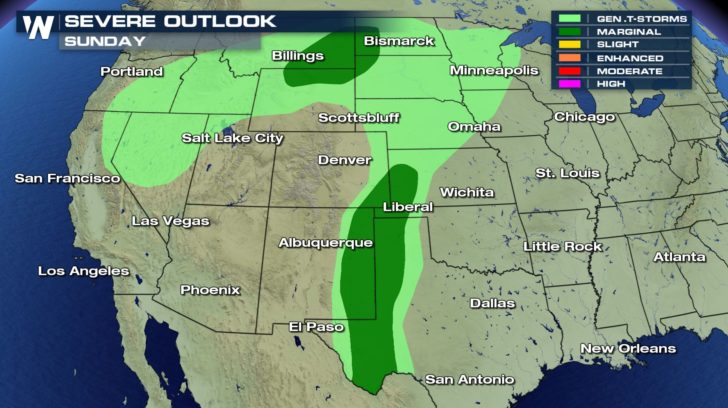 Monday will shape up very similar to today with one exception. Another surface low will develop east of the Rockies which will add another facet to our severe set-up for tomorrow.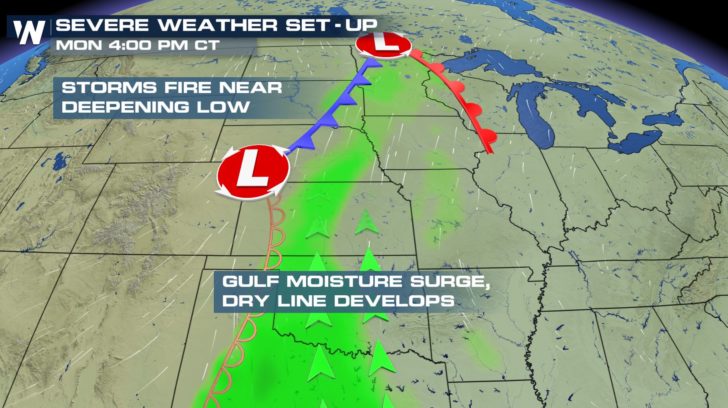 This developing low will add to increased spin with height in the mid to lower levels of the atmosphere leading to a small threat for a few tornadoes across areas shaded in the slight risk zone (yellow-shaded areas). The main threat will still be damaging winds and moderate to larger hail stones with the possibility of an isolated tornado or two primarily into the early afternoon time frame.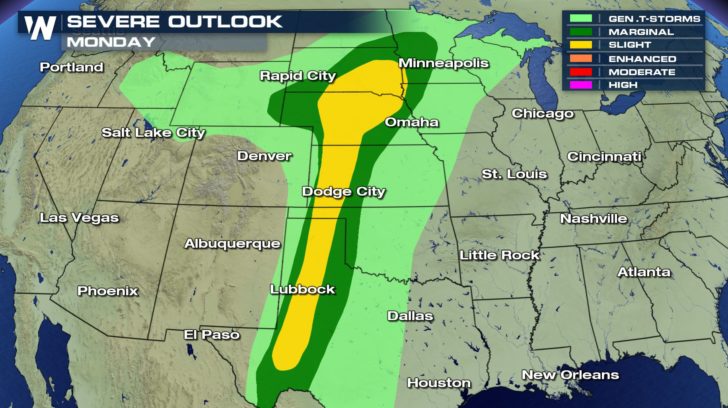 This same system will shift farther east on Tuesday bringing an even higher risk of severe weather. Even the chance for isolated tornadoes will increase for parts of Nebraska and Iowa by Tuesday later afternoon-early evening. This will likely bring our first tornado reports of the season for many of these states that have been unusually quiet so far for a month that typically brings an uptick in severe weather days. Stay weather ready!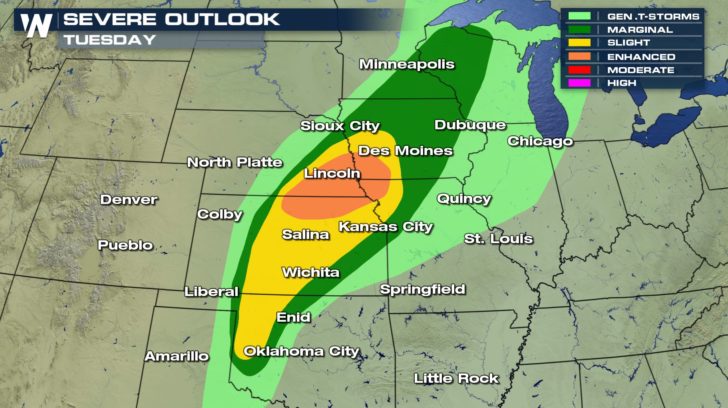 Meteorologist, Merry Matthews