Increasing severe weather chances today across the Upper Great Lakes region.  All modes of severe weather will come into play today.  Large hail, damaging winds, tornadoes and flooding rains will all be possible throughout the afternoon and evening.  Here is the very latest.
Severe Outlook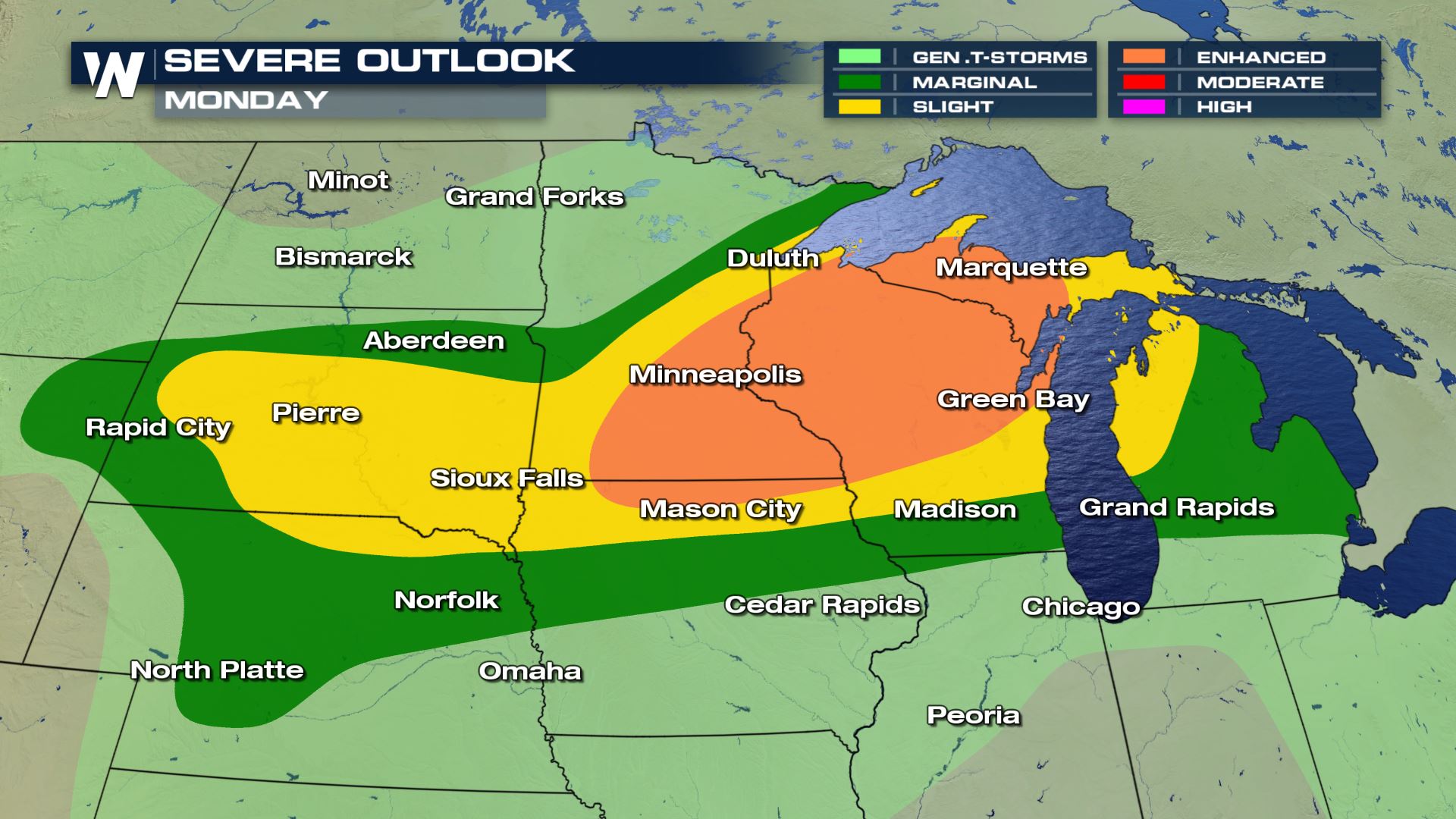 Areas that could see severe weather today are Minnesota, Wisconsin and Michigan.   Even northern Iowa could see a few severe storms as well.
Severe Risks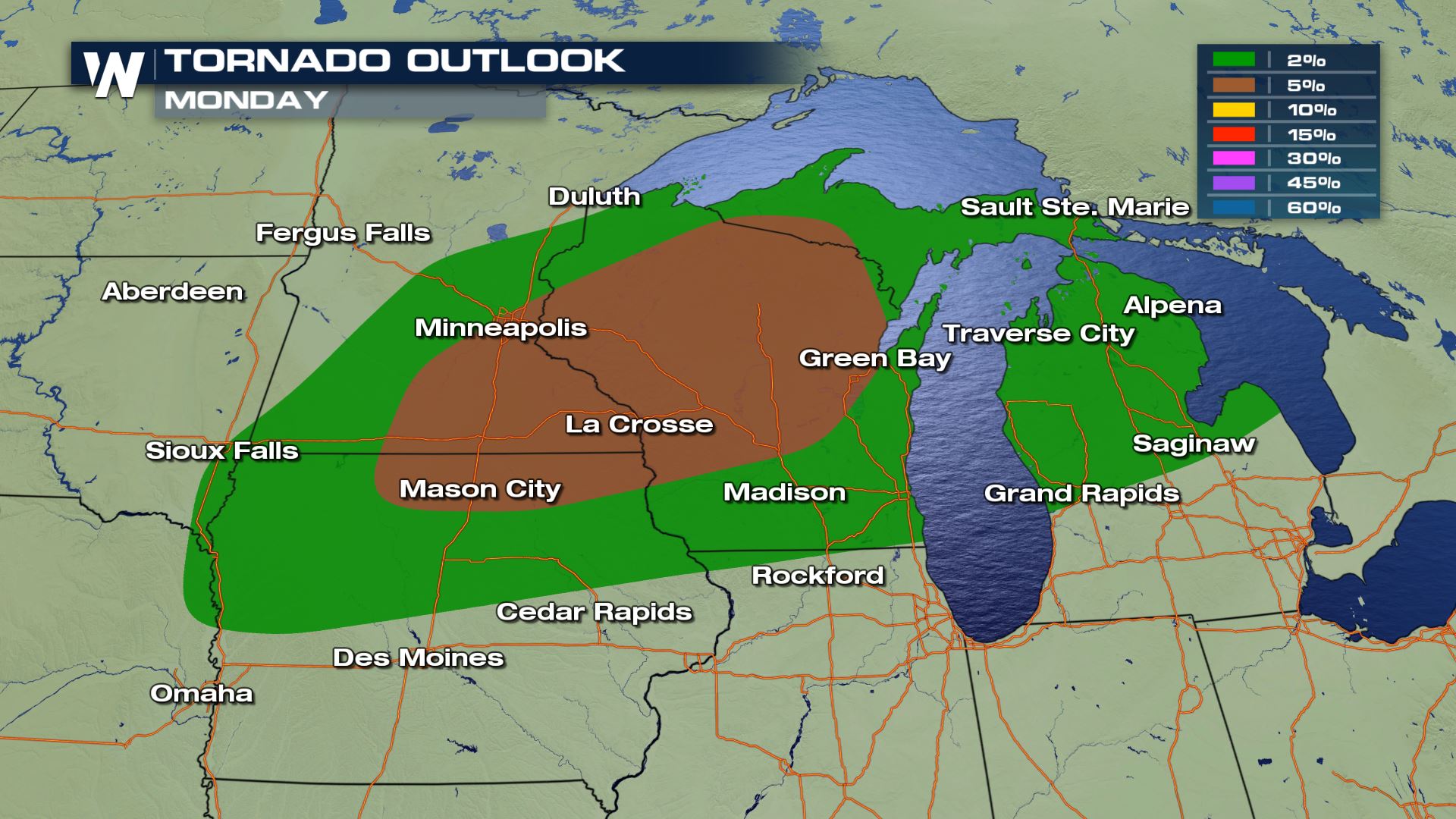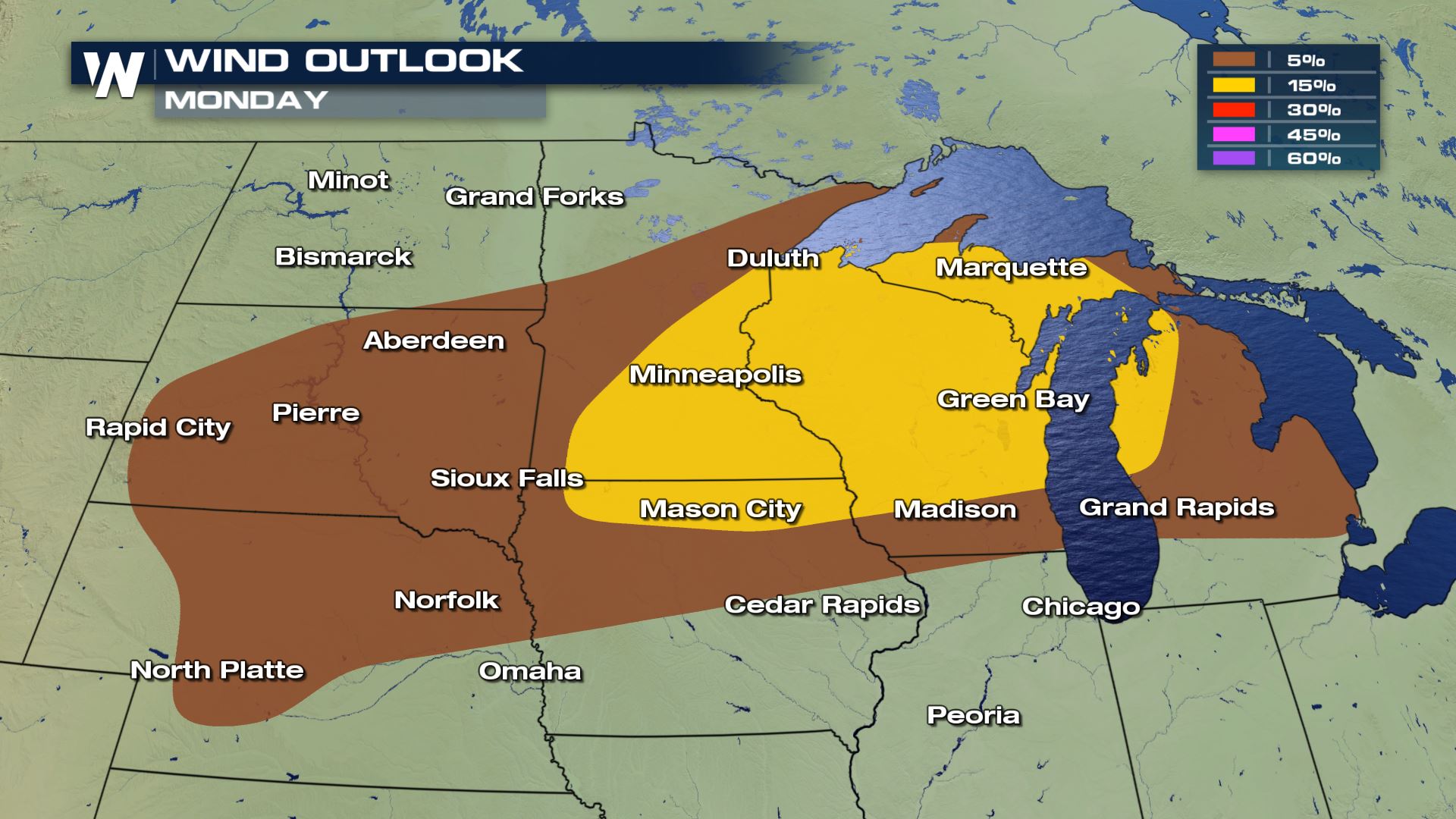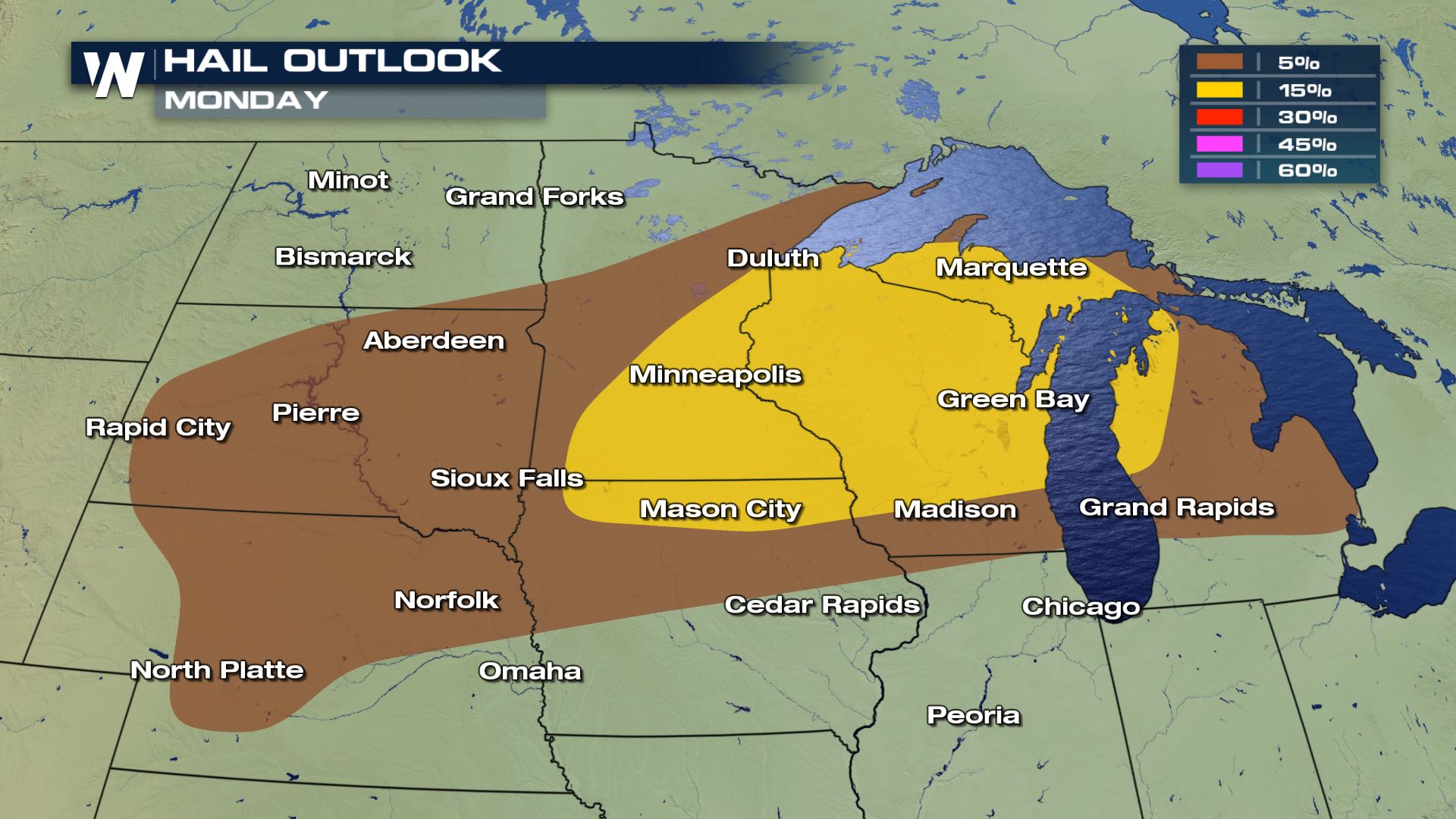 Damaging winds and tornadoes will likely be the primary severe weather risks over the region.  The flooding risk will be high over areas that have already seen heavy rain, like southern Wisconsin.
Forecast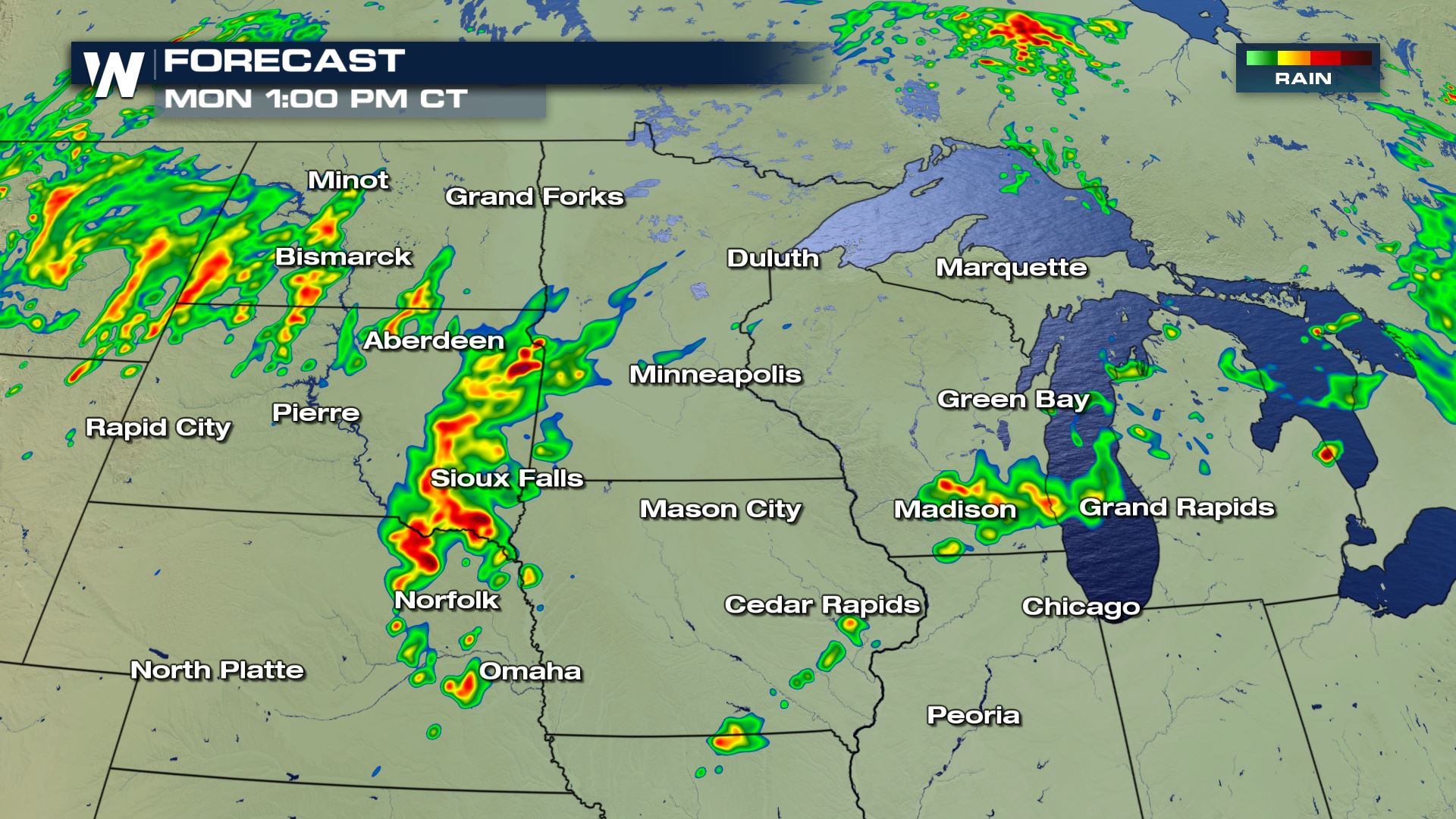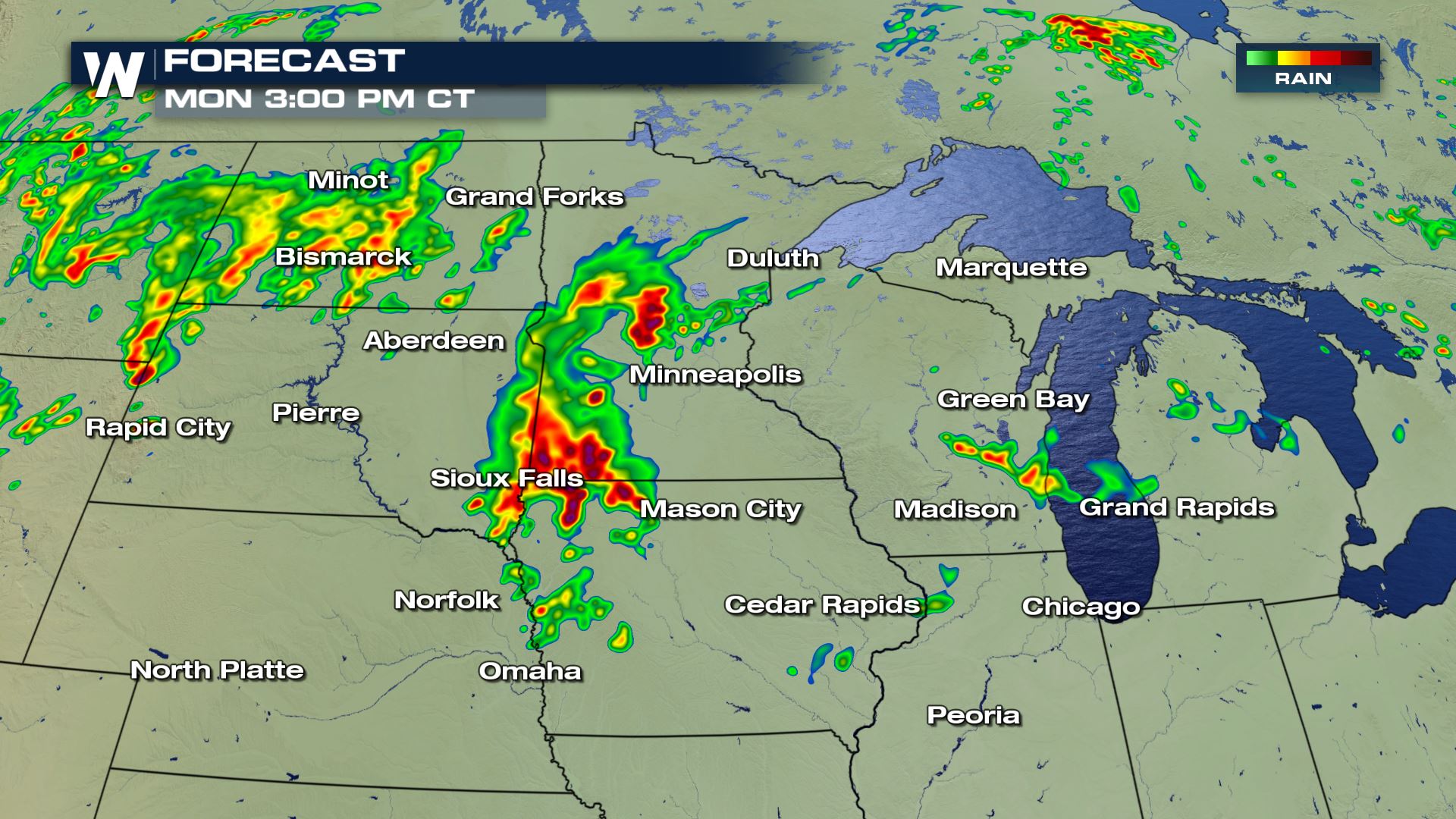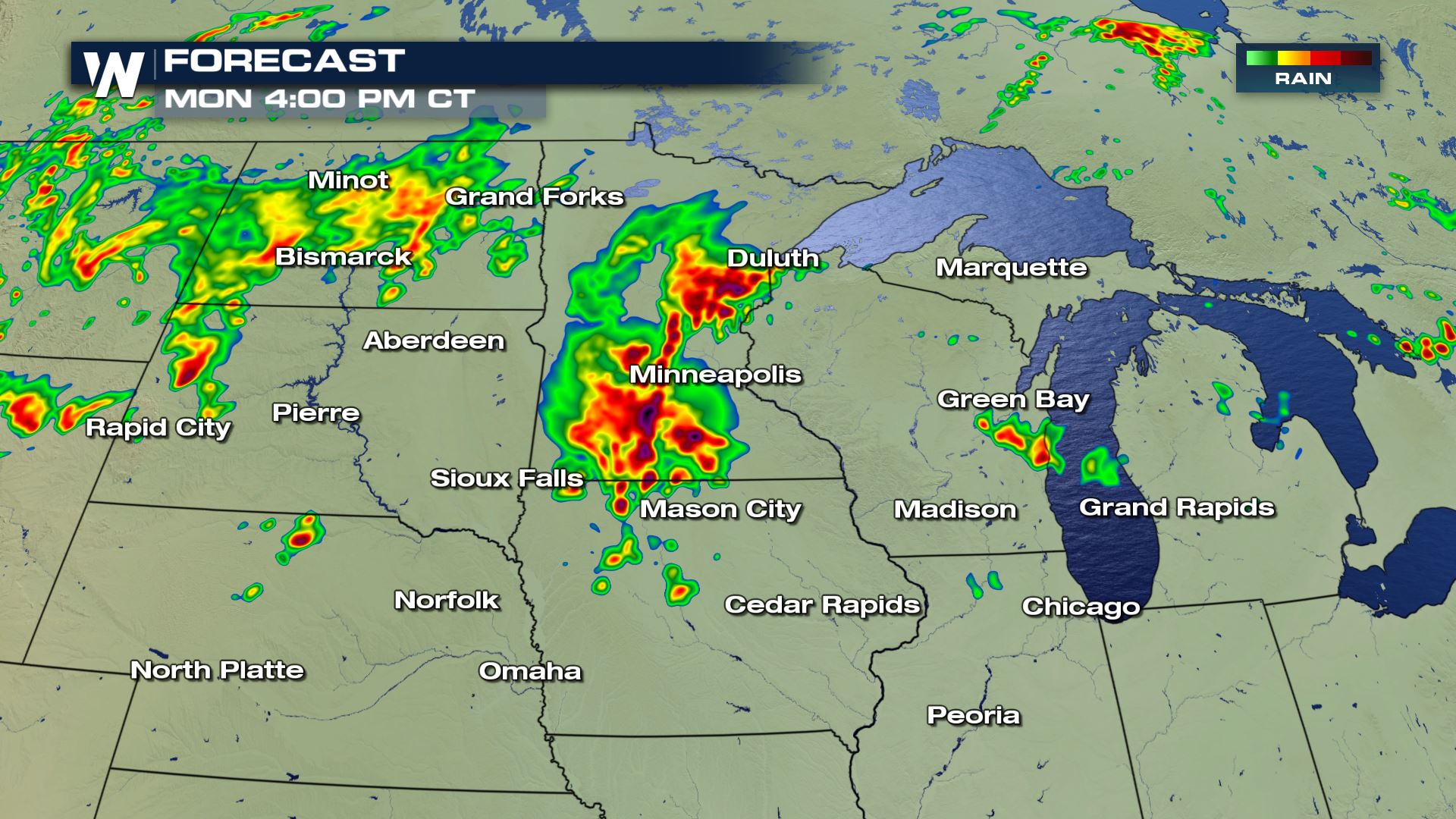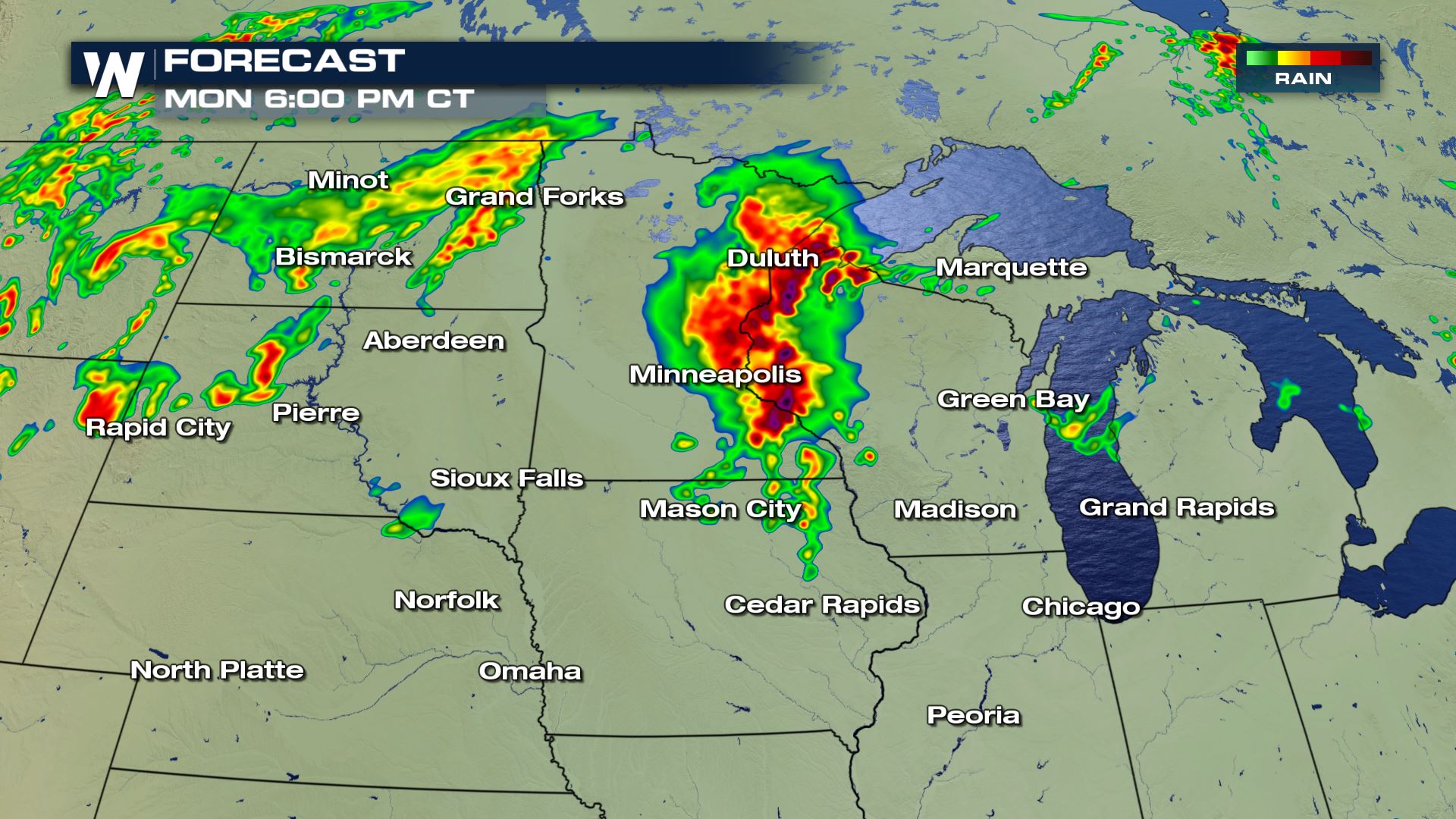 Severe storms could be firing up as early as the afternoon, but the severe storm chances could last well into early Tuesday.  Keep checking WeatherNation for the latest severe updates.