Severe storms will be possible today from Texas to the Tennessee Valley today and tonight.  Here is the very latest severe weather forecast.
Severe Outlook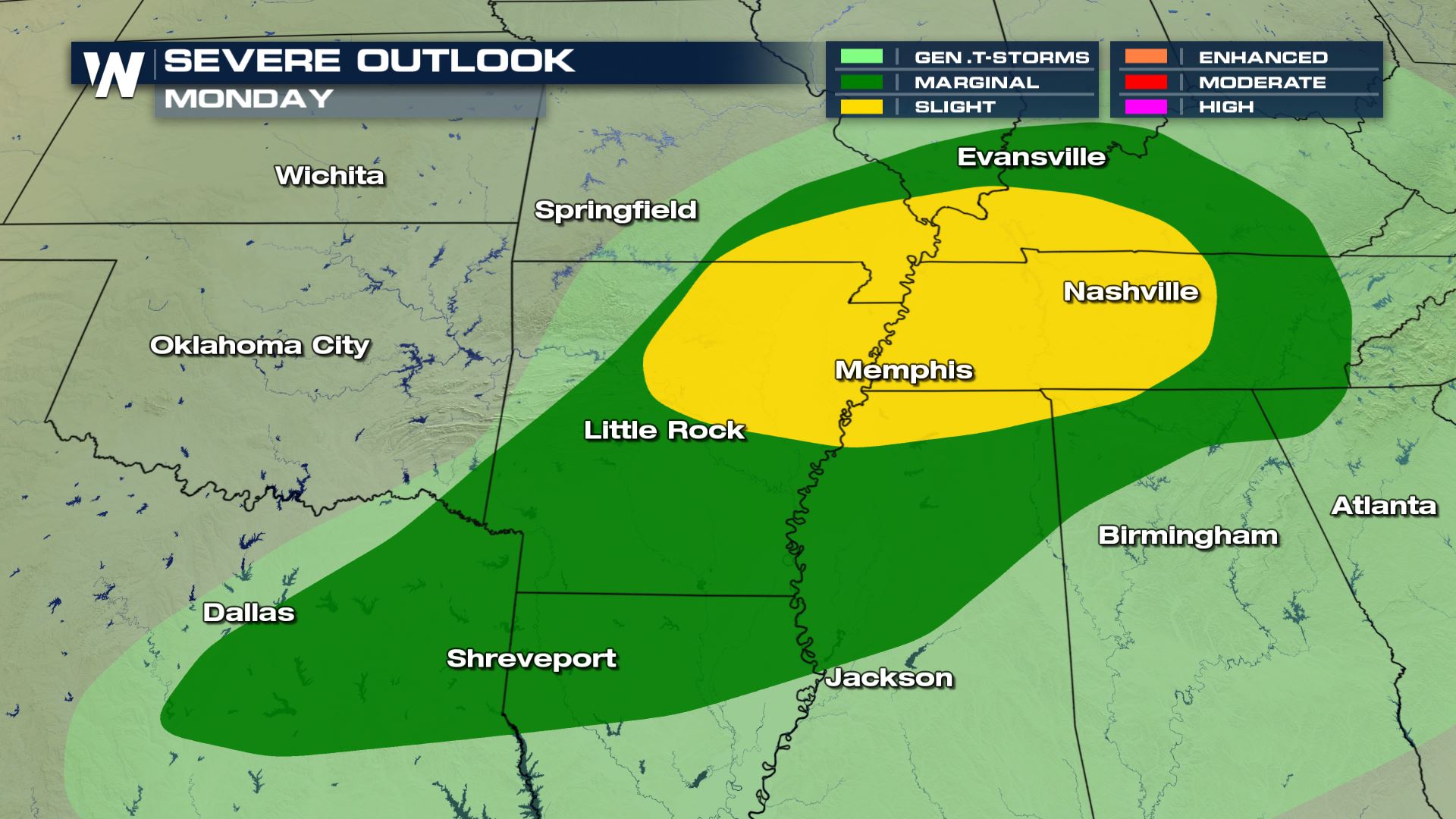 A cold front will provide strong to severe storms from Dallas to Nashville.  Thanks to southerly winds, the moisture will be extremely high in these areas and flash flooding will be a concern.
Severe Risks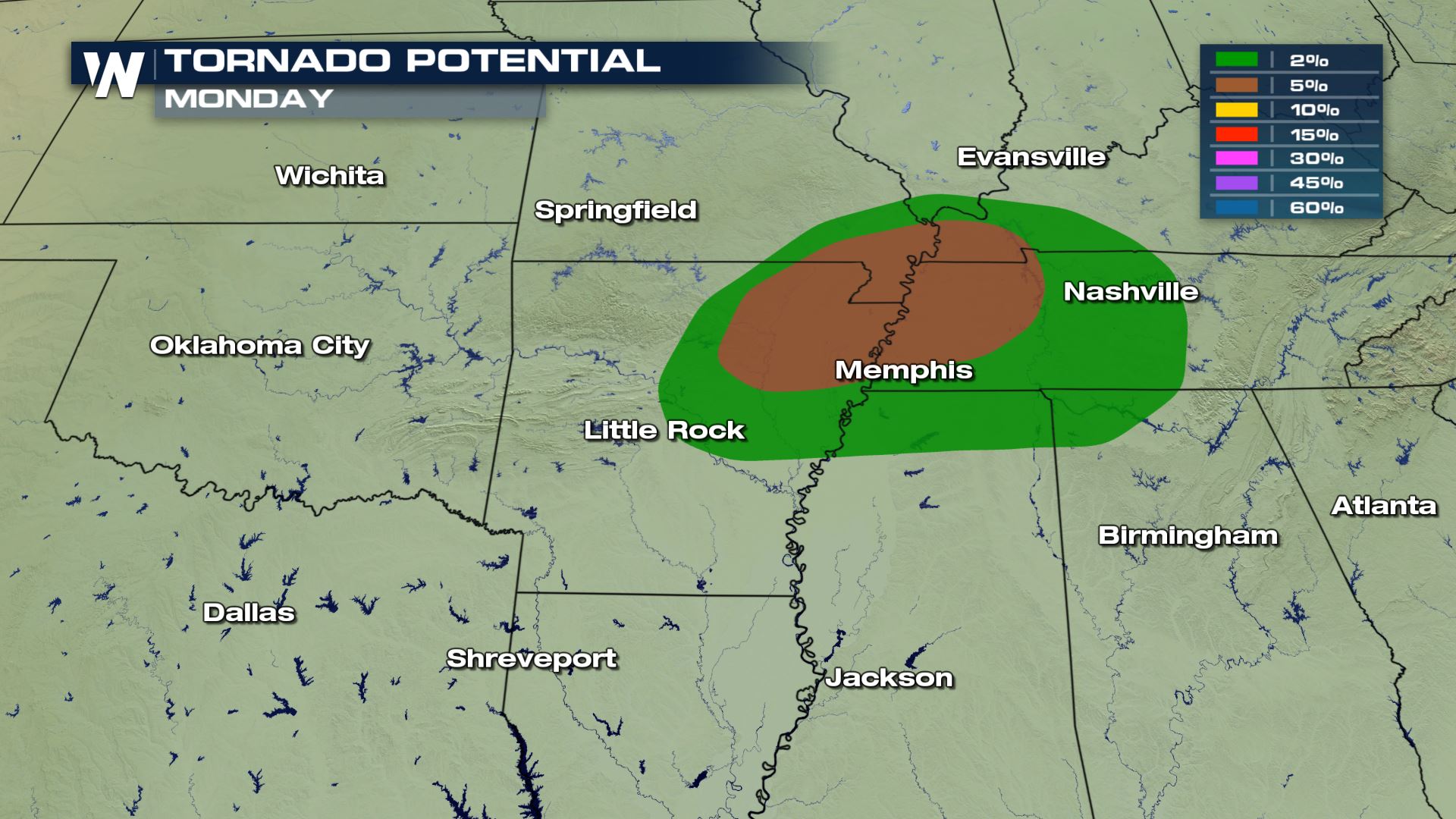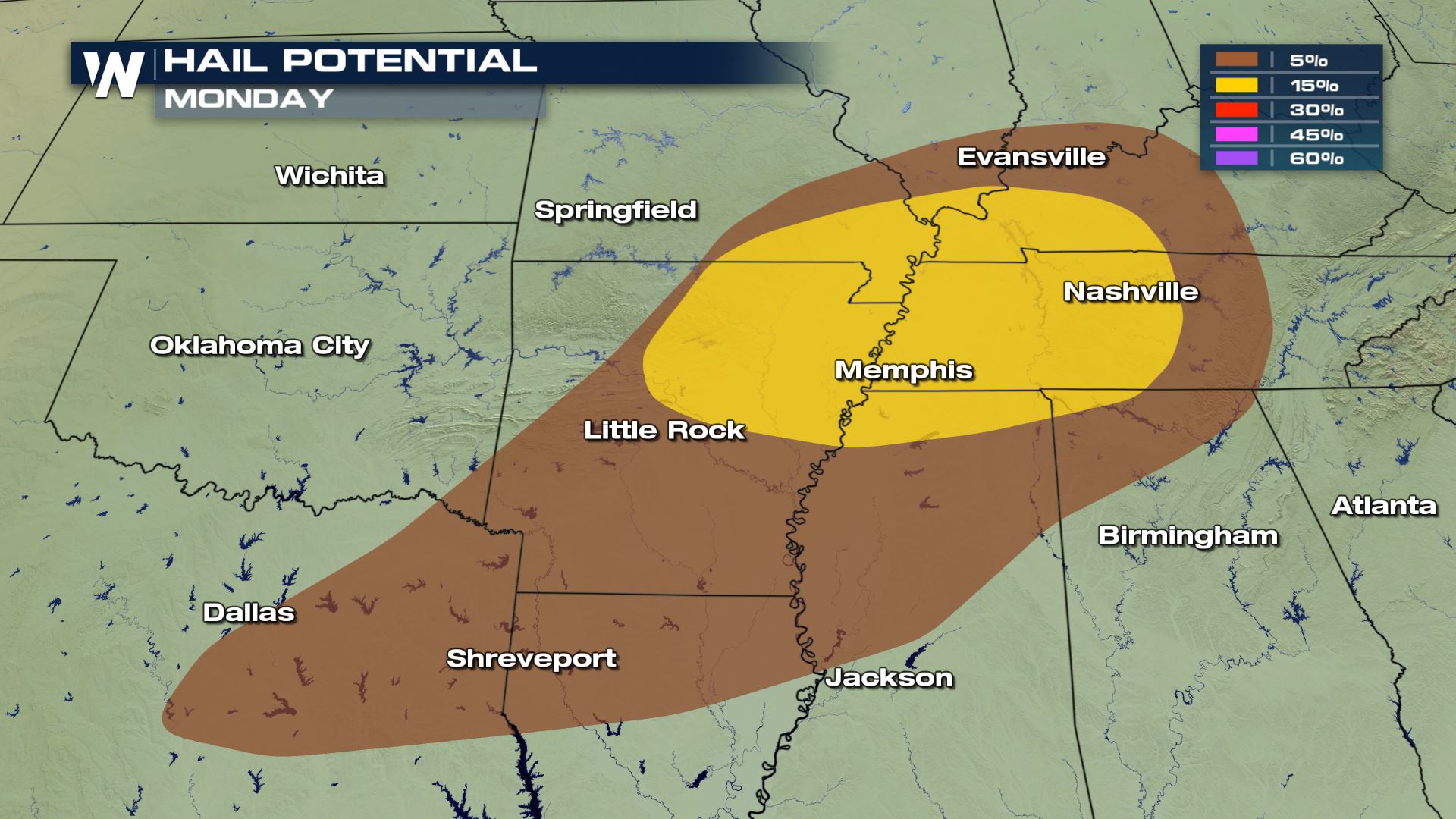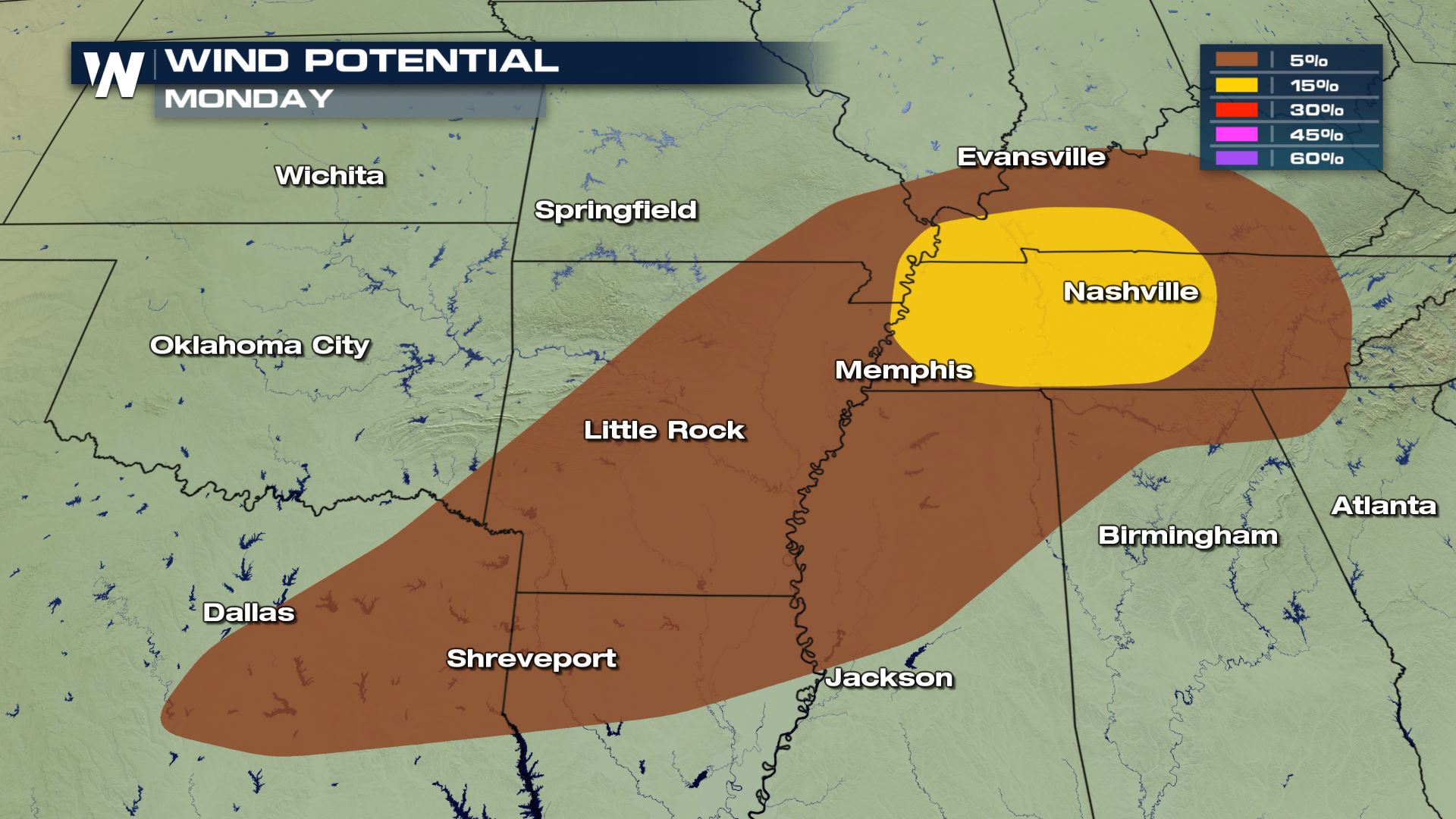 All modes of severe weather are in play today, but the large hail risk will be the highest risk right over Arkansas, Mississippi and Tennessee.
Forecast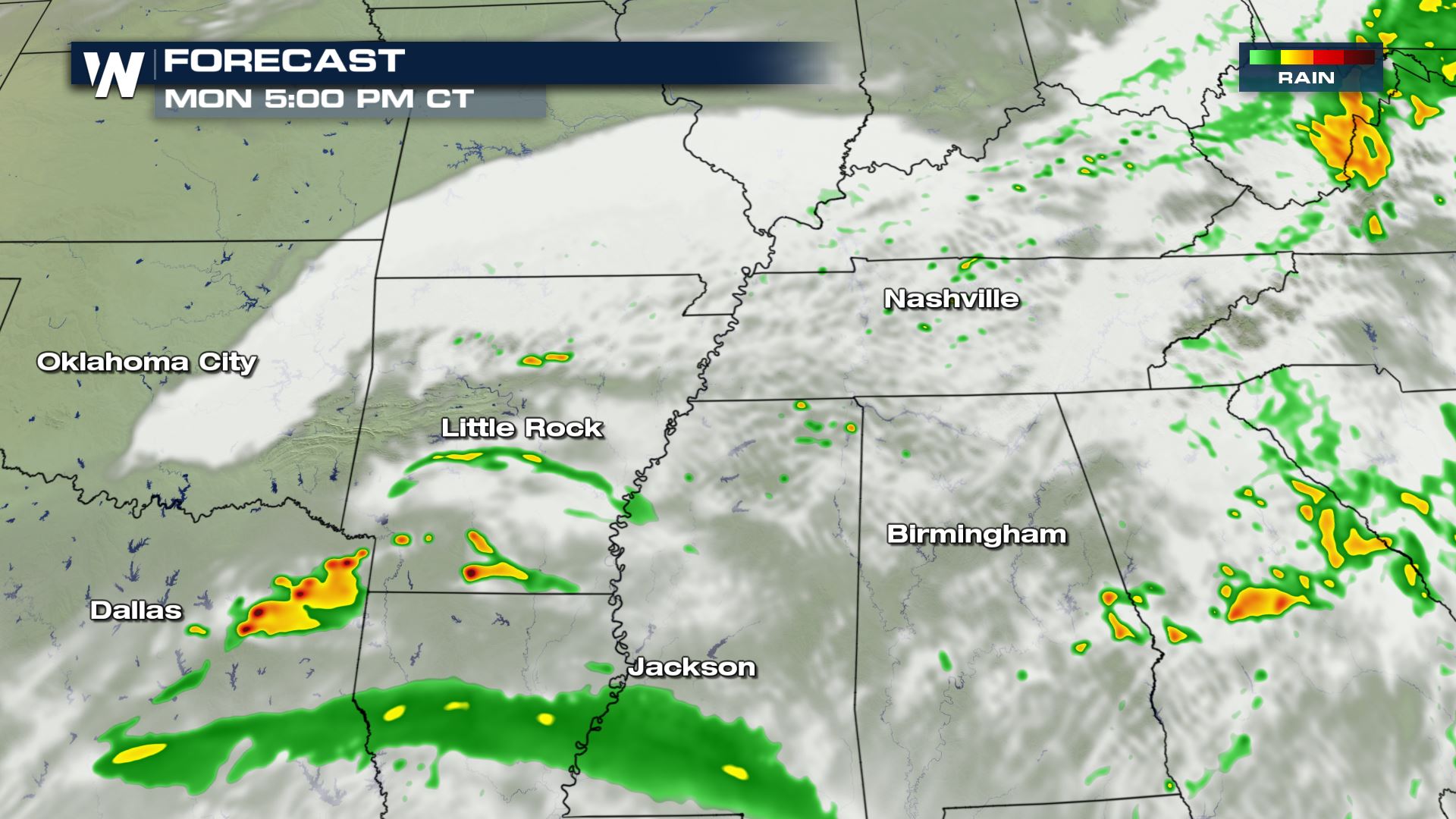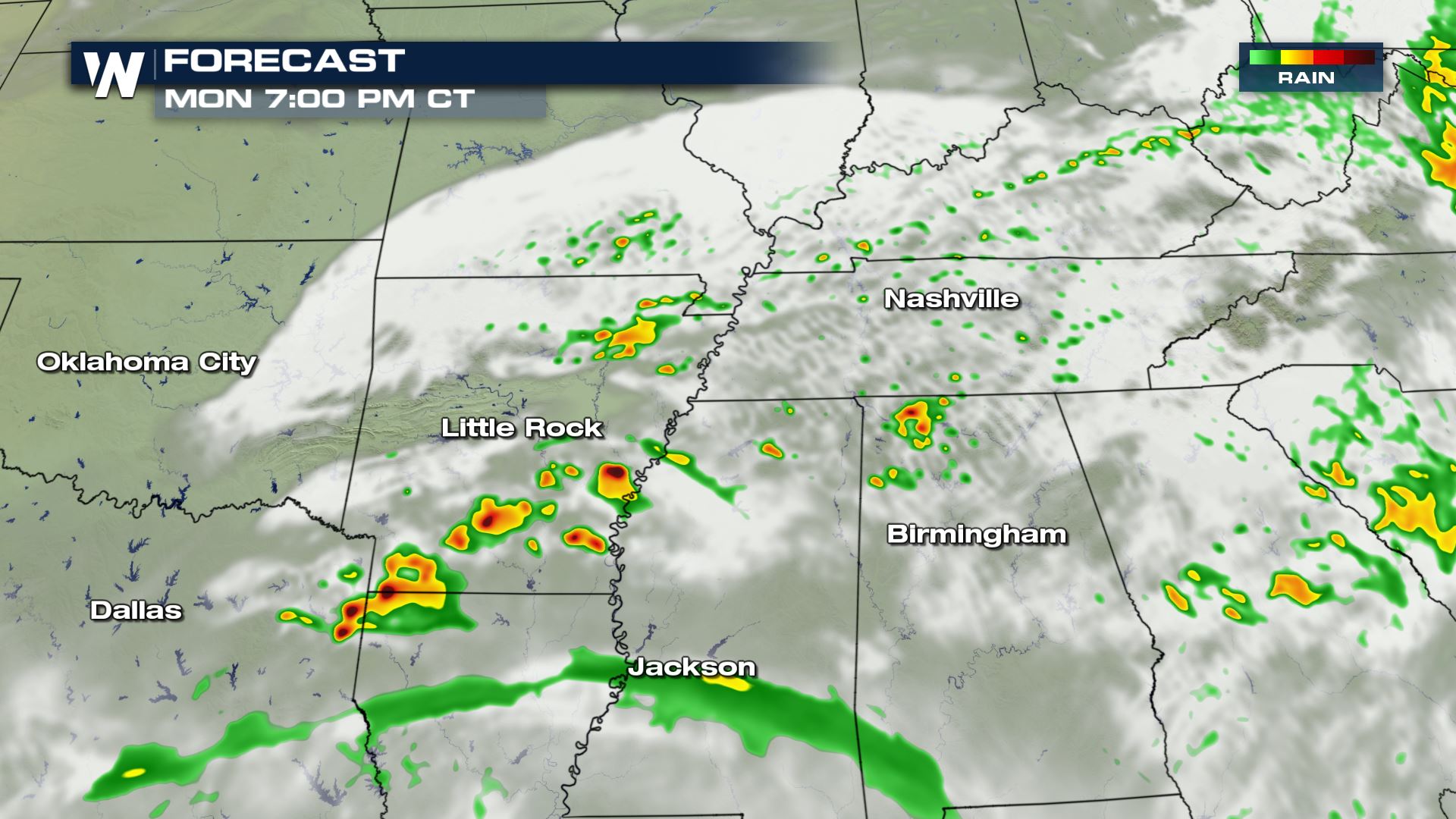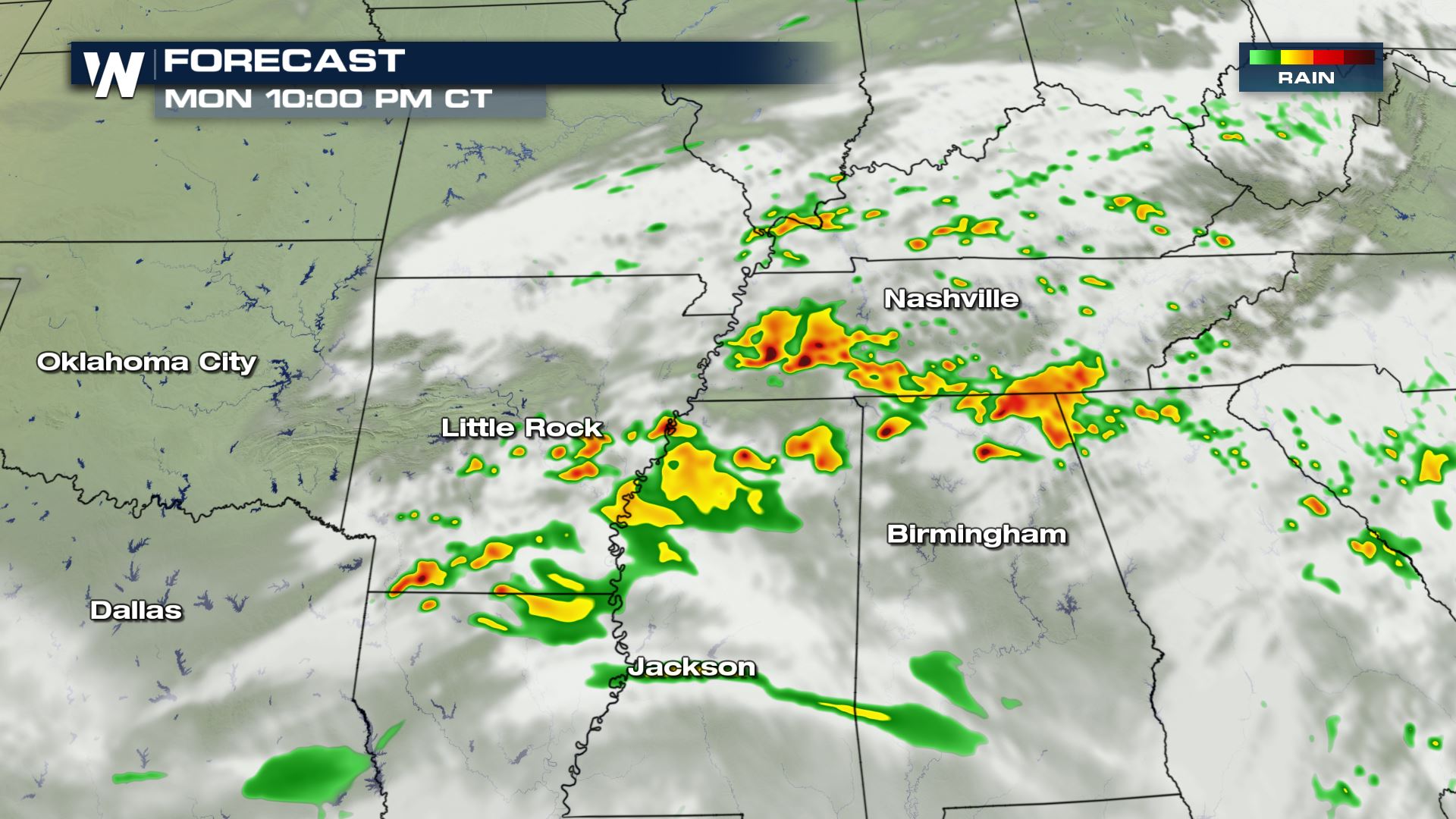 The timing for today's storms will be during the peak heating hours this afternoon and early evening.  The storms should lose their severe intensity by early Tuesday morning, but then more severe storms are likely by Tuesday afternoon. Keep checking with WeatherNation for the very latest severe weather updates.