Isolated severe storm chances are in the forecast today across the Northern High Plains and the Black Hills Country.  Today's storm chances will be very isolated with a chance for a few storms capable of large hail and damaging winds. Here is the latest severe forecast.
Severe Outlook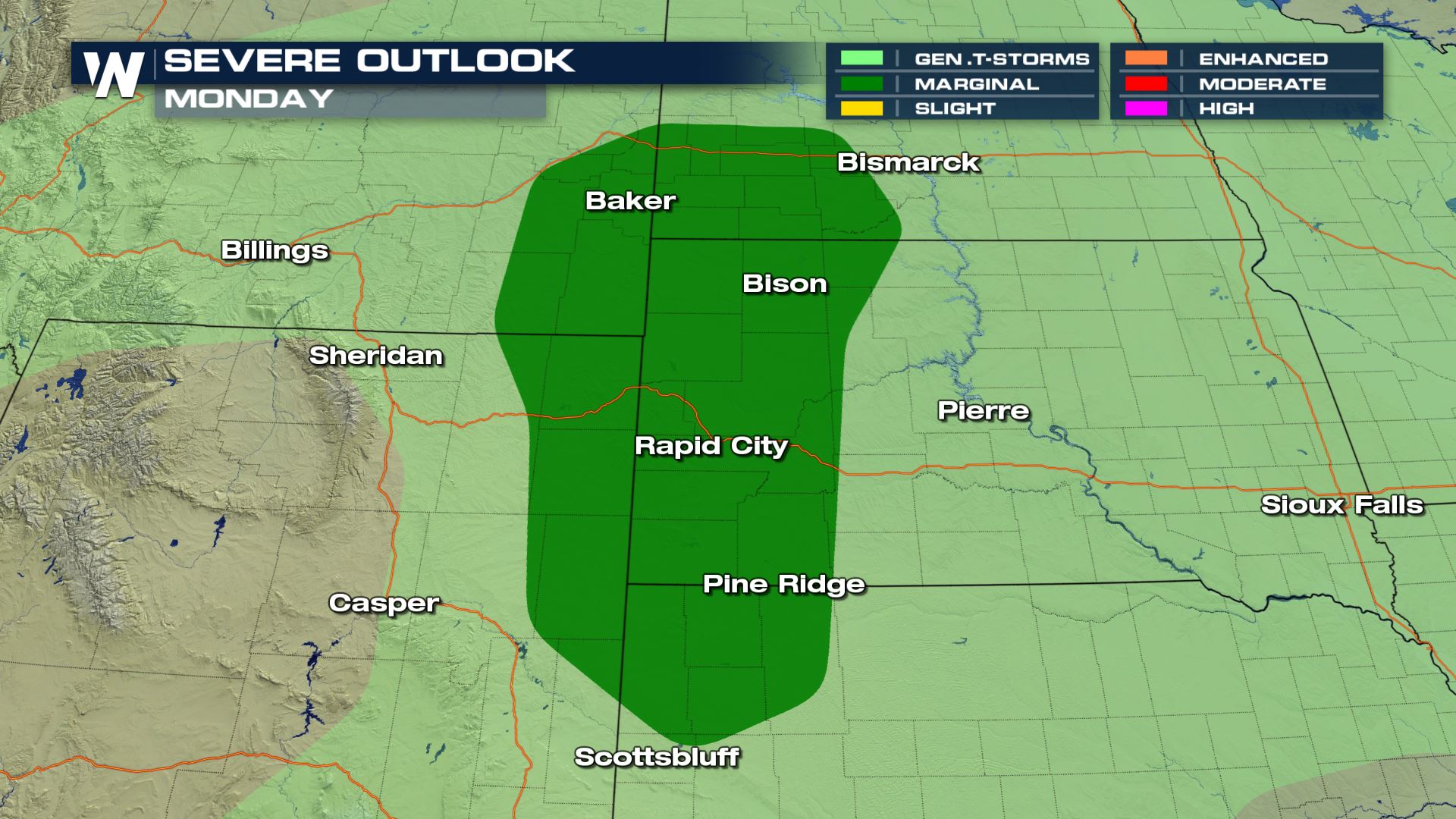 Today's storms fall into the Marginal Category and that means today's severe risk will be isolated.
Severe Risks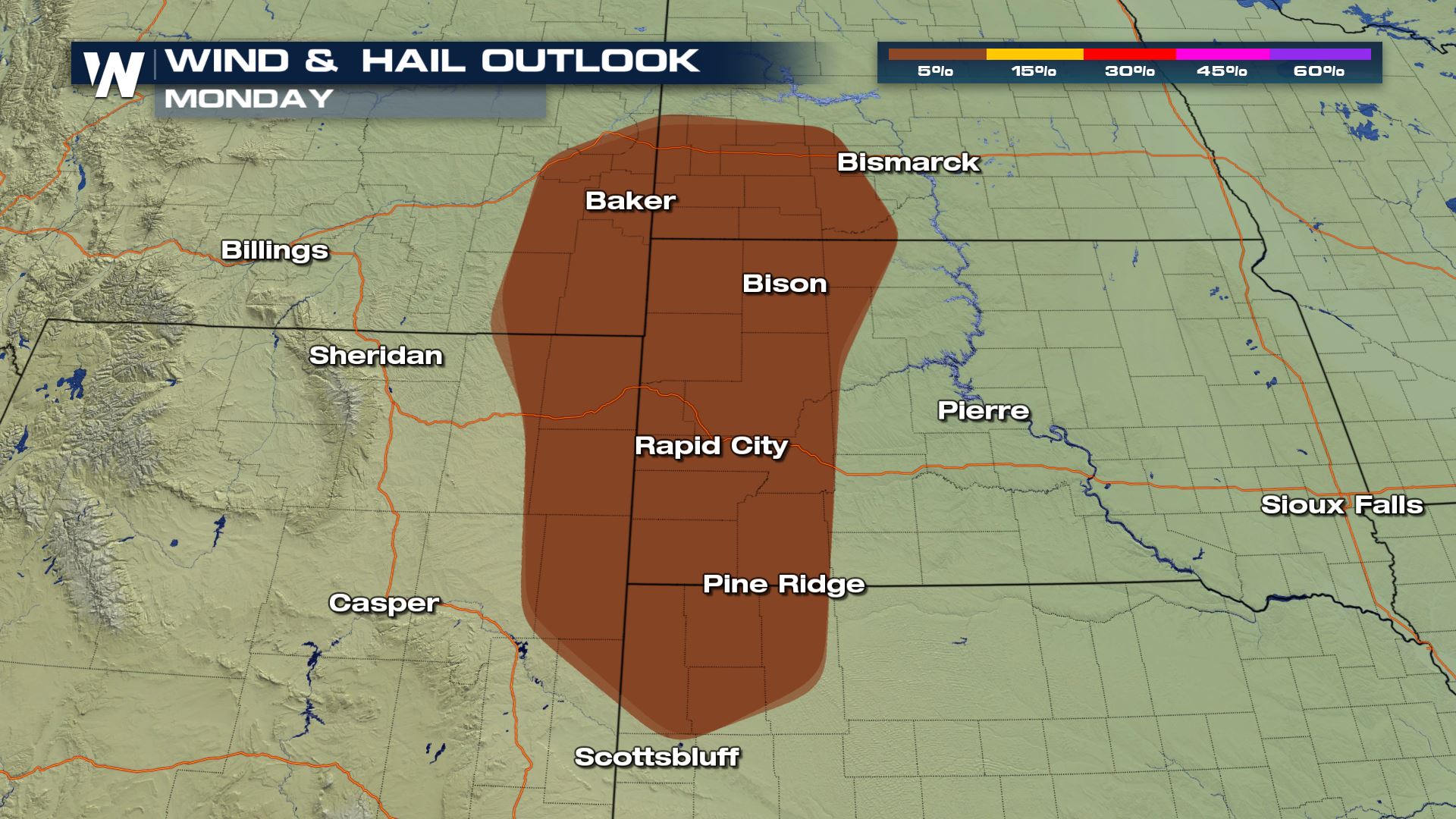 The main weather threats will be large hail and damaging winds. Luckily this forecast doesn't have a lot of rotation for a risk of tornadoes.
Forecast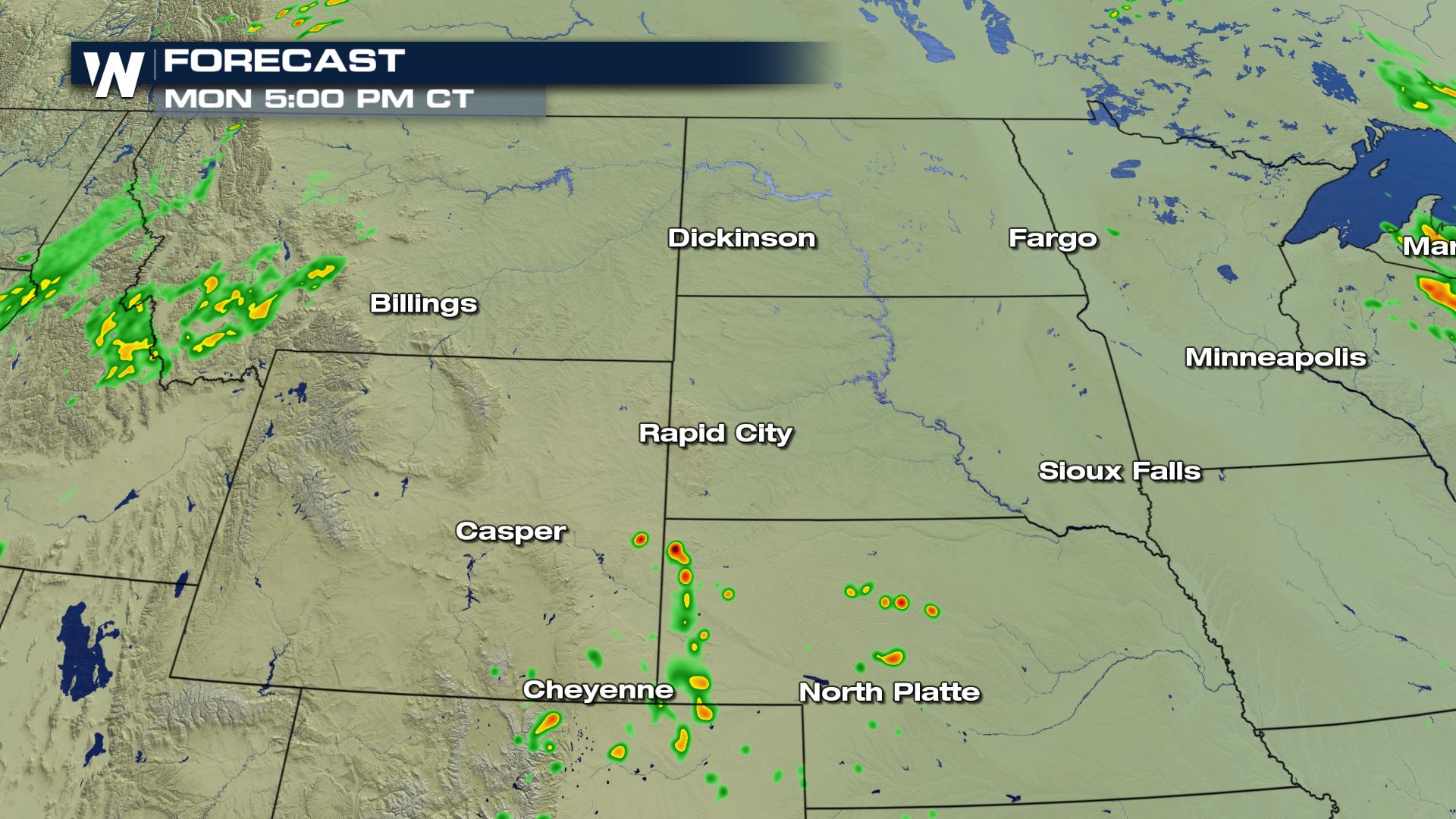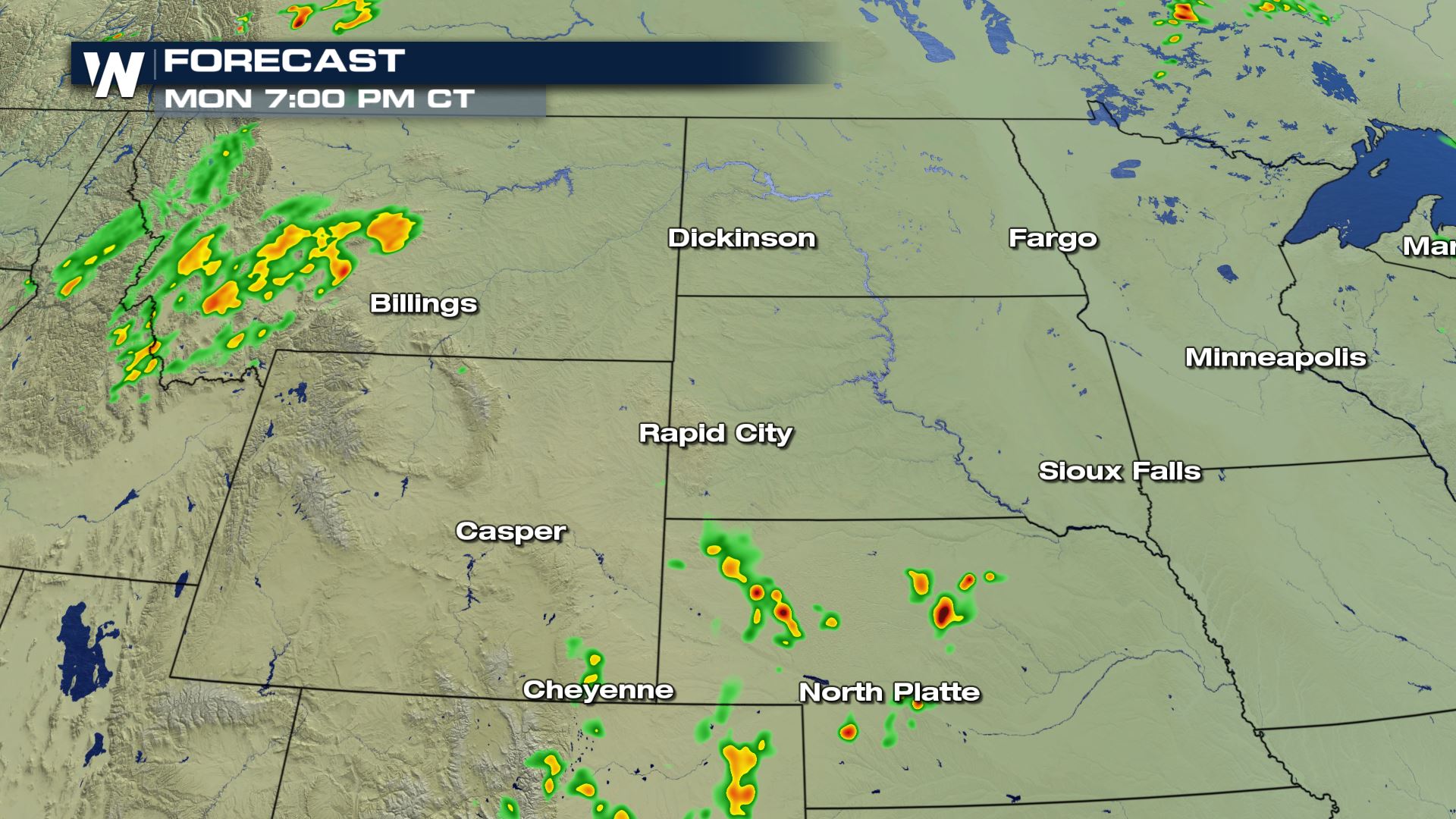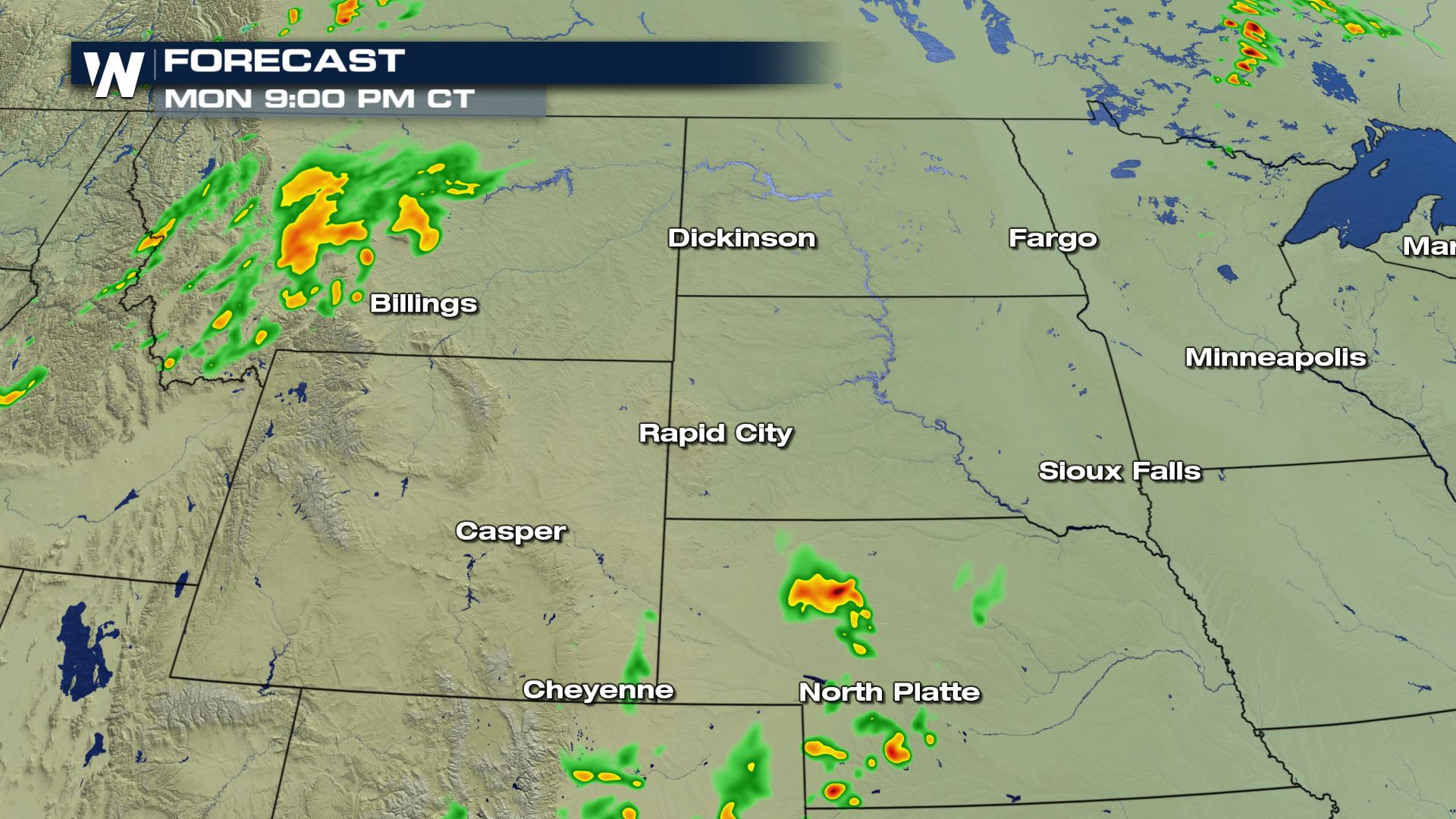 The timing of today's storms will be key. If things get going earlier in the day, the storms will likely be more in South Dakota.  Our forecast model is showing more of a strong storm chance for the evening hours in areas of Nebraska and Wyoming. This will be something we watch very closely throughout the morning.