Isolated severe storms today anywhere from the Southern Plains to the Upper Mississippi Valley and the Great Lakes.  Large hail, damaging winds and isolated tornadoes will all be possible. Here is the latest severe forecast for Monday.
Severe Outlook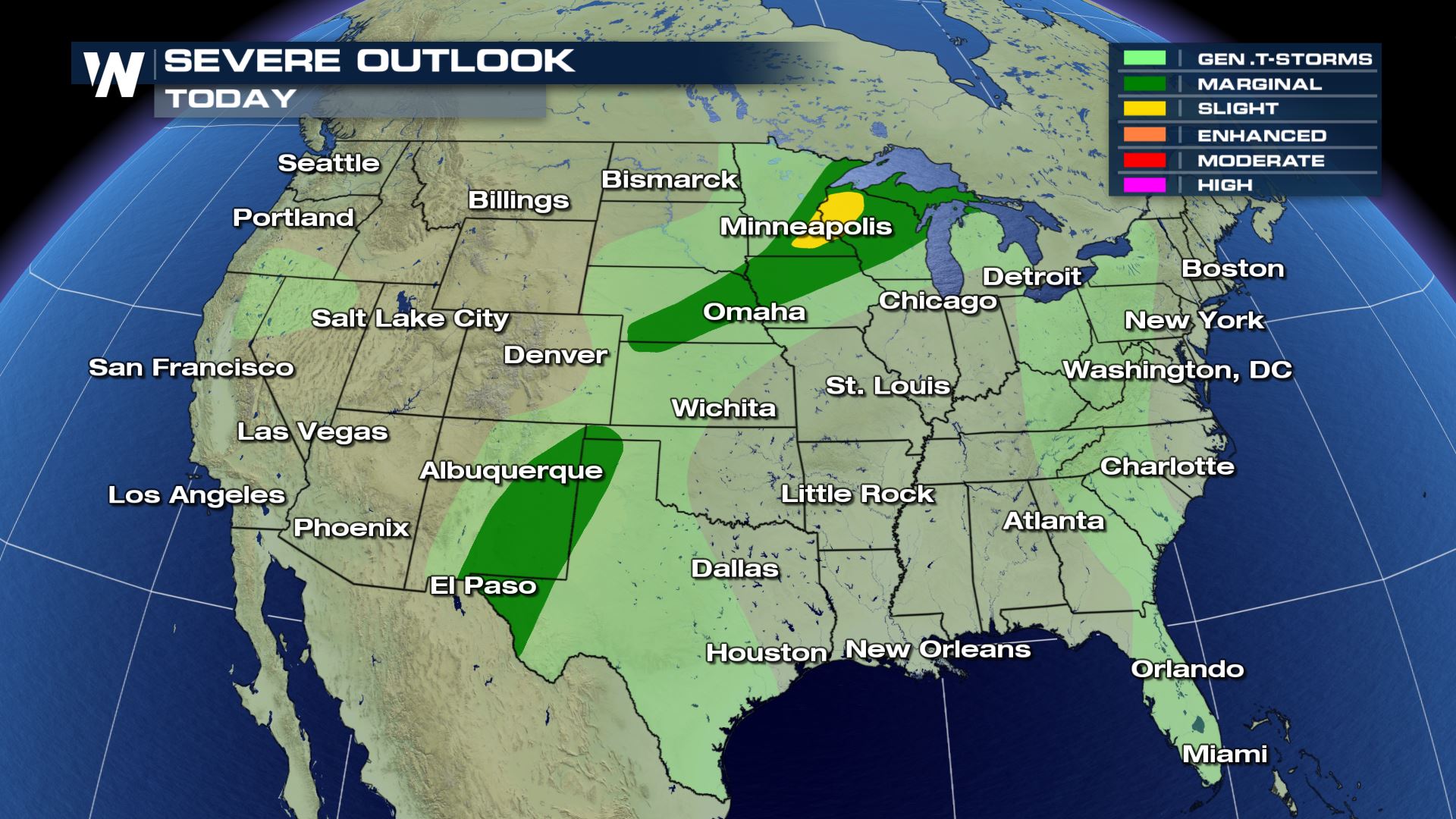 A good portion of the Central U.S. is under an isolated risk of severe storms this afternoon and evening.  The severe risk across the Southern Plains will last into the early morning hours thanks to tropical moisture from Narda streaming into the U.S.
Severe Risks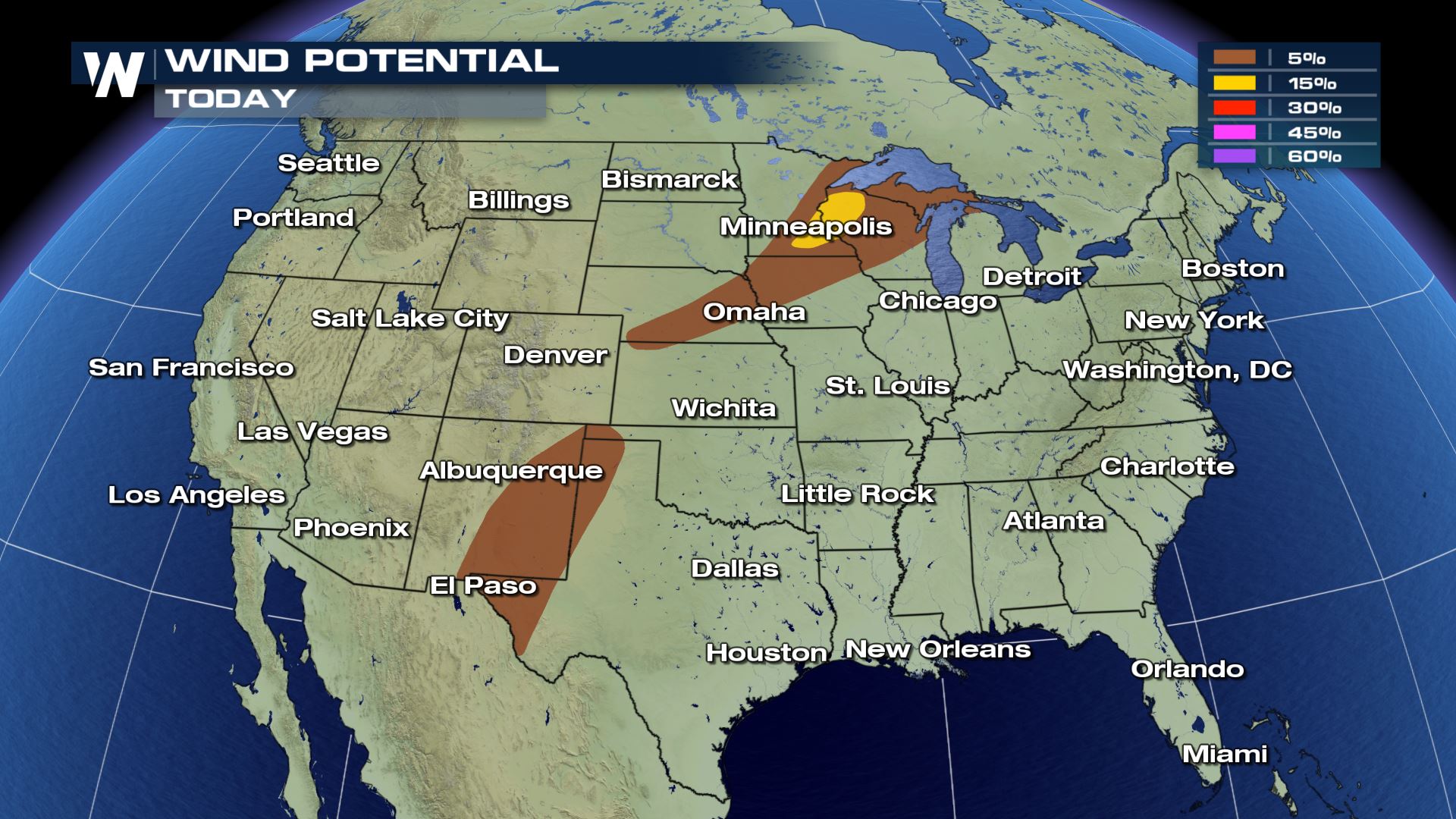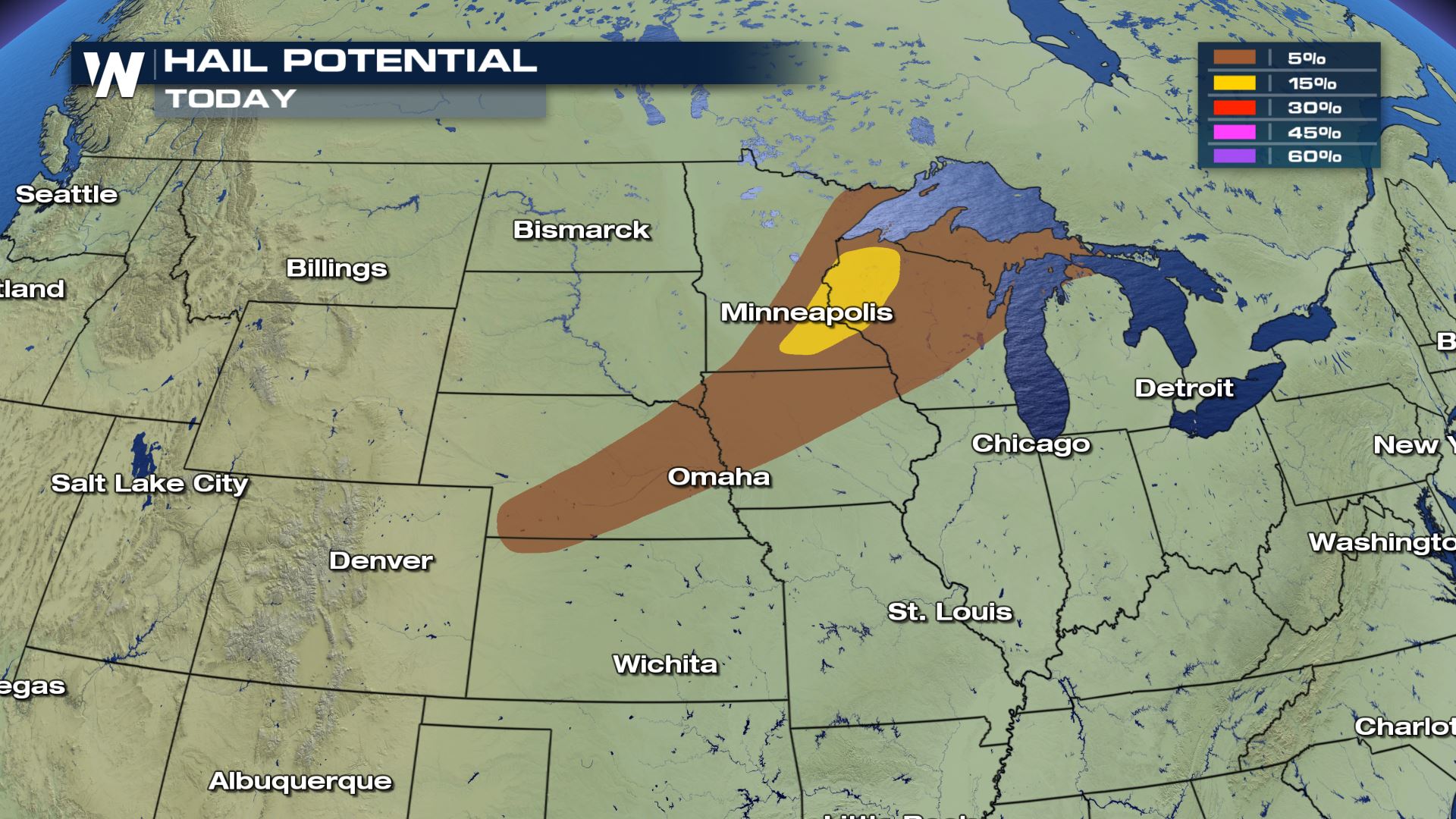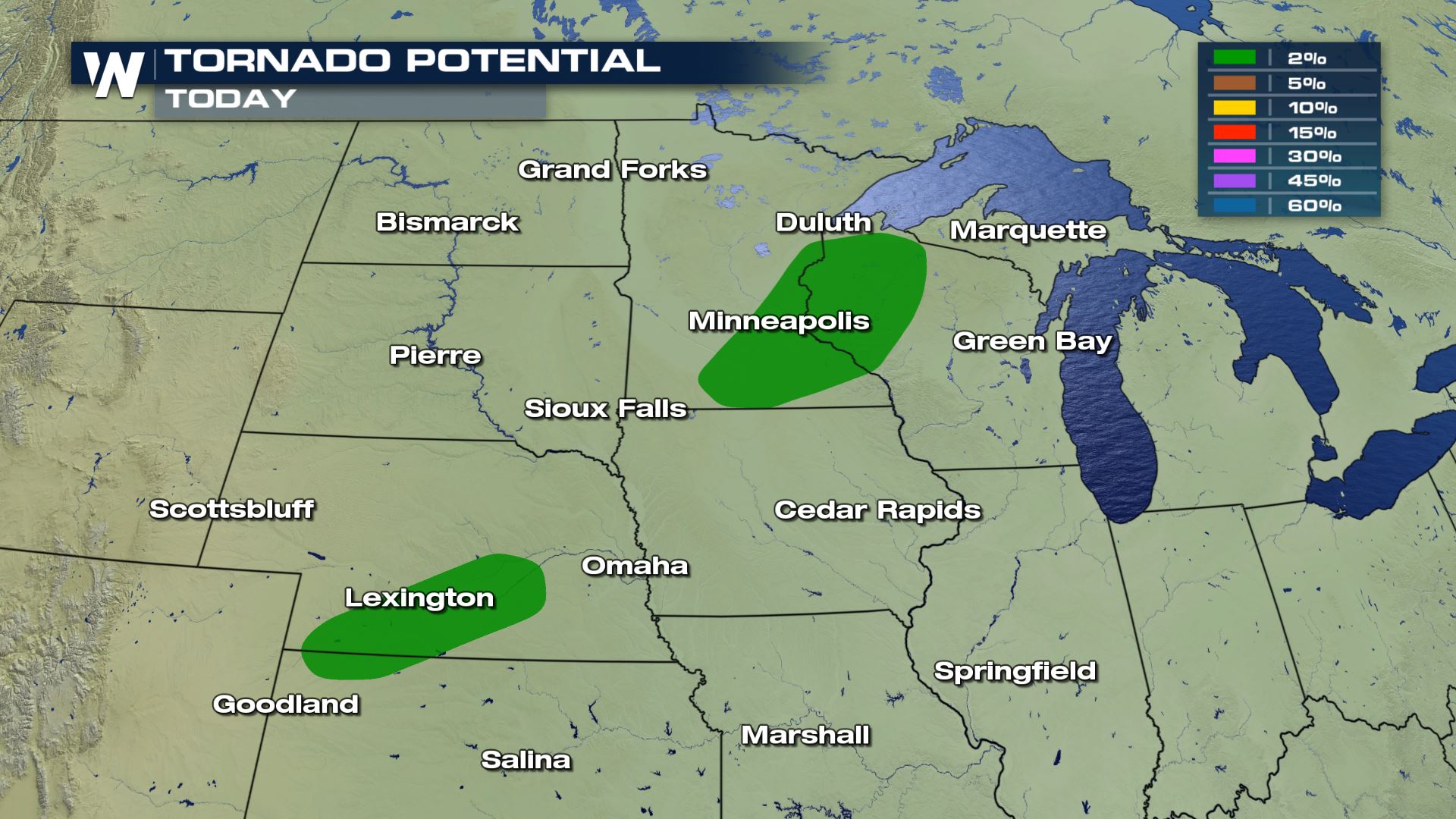 Large hail, strong winds and a few tornadoes will be possible with today's storms. The tornado risk will be highest over Nebraska and Kansas as well as Wisconsin. You will definitely want to be weather aware in these areas.
Forecast
Upper Great Lakes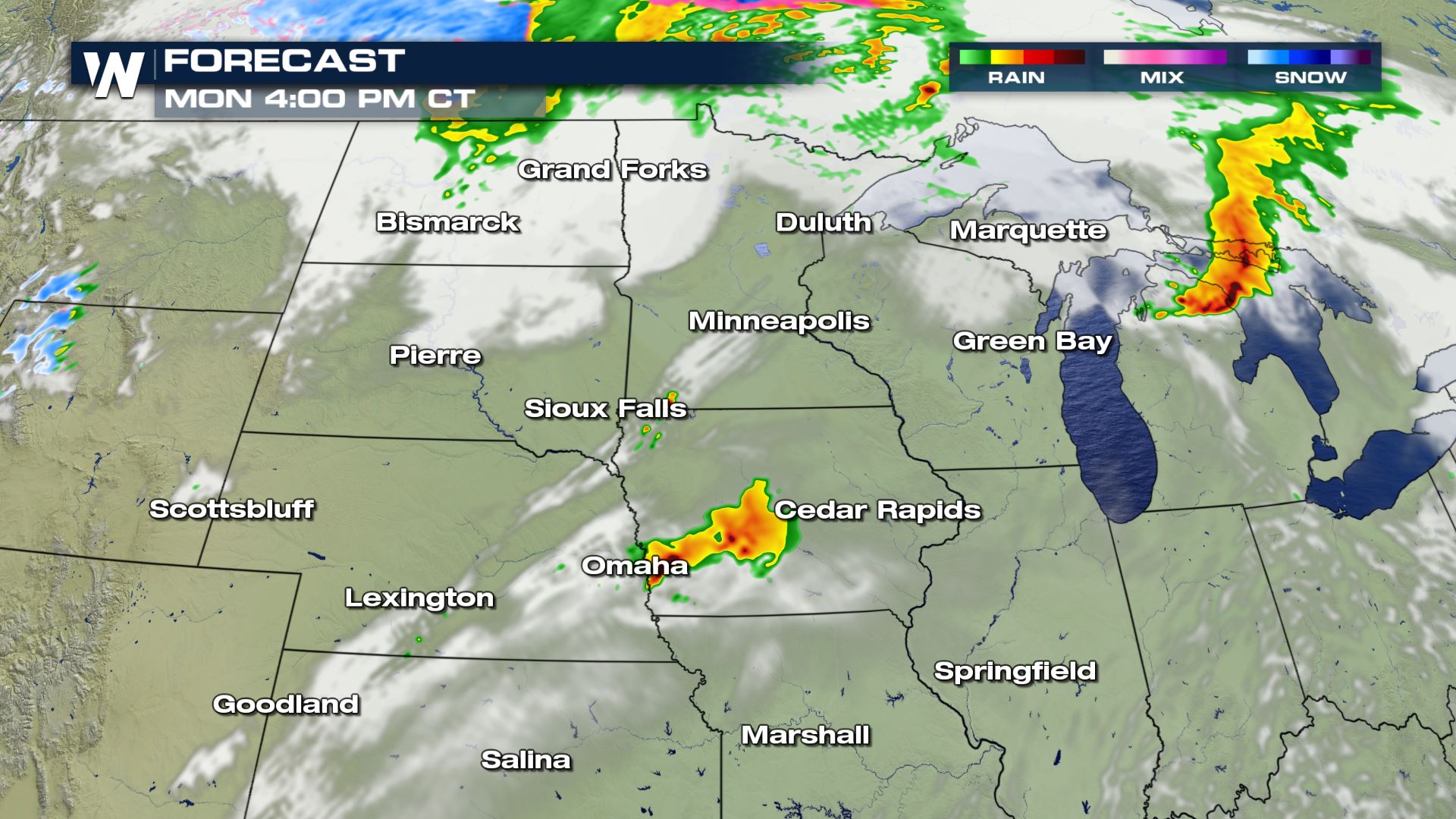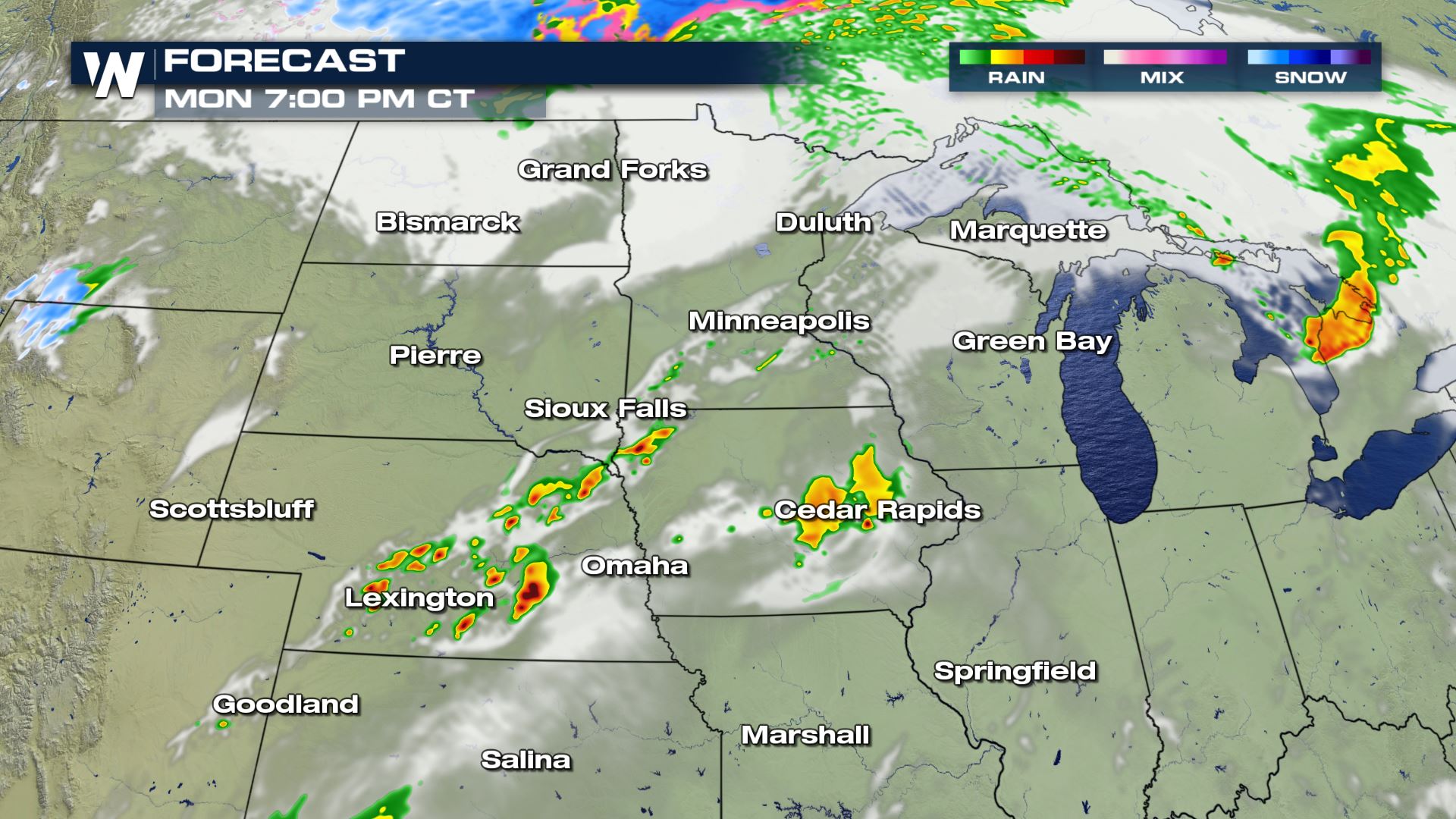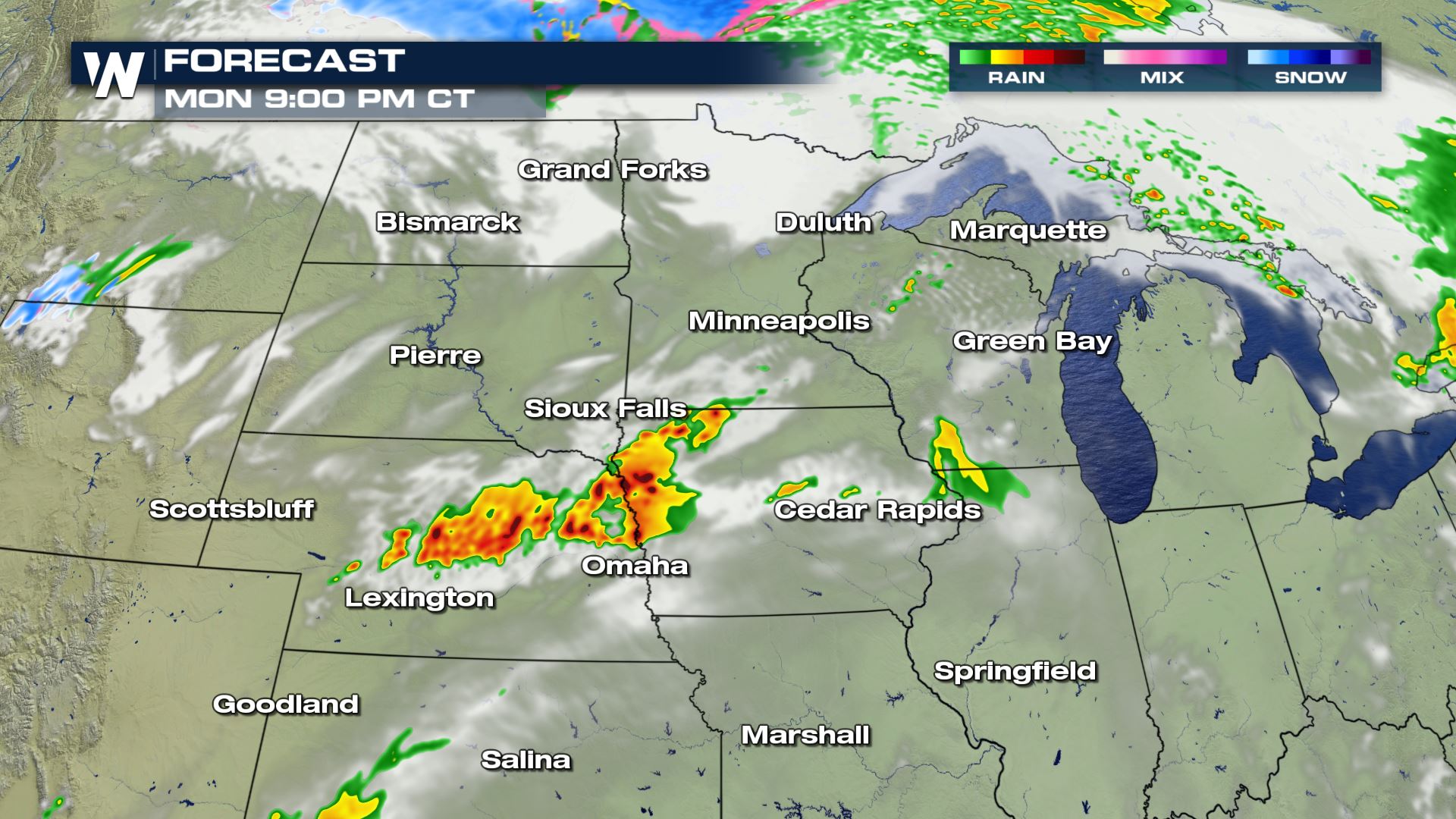 Showers and storms will be possible all morning and all afternoon in these areas. That means both your morning and afternoon commutes could be on dangerous side, so be weather ready if any storms impact your area.
Southern High Plains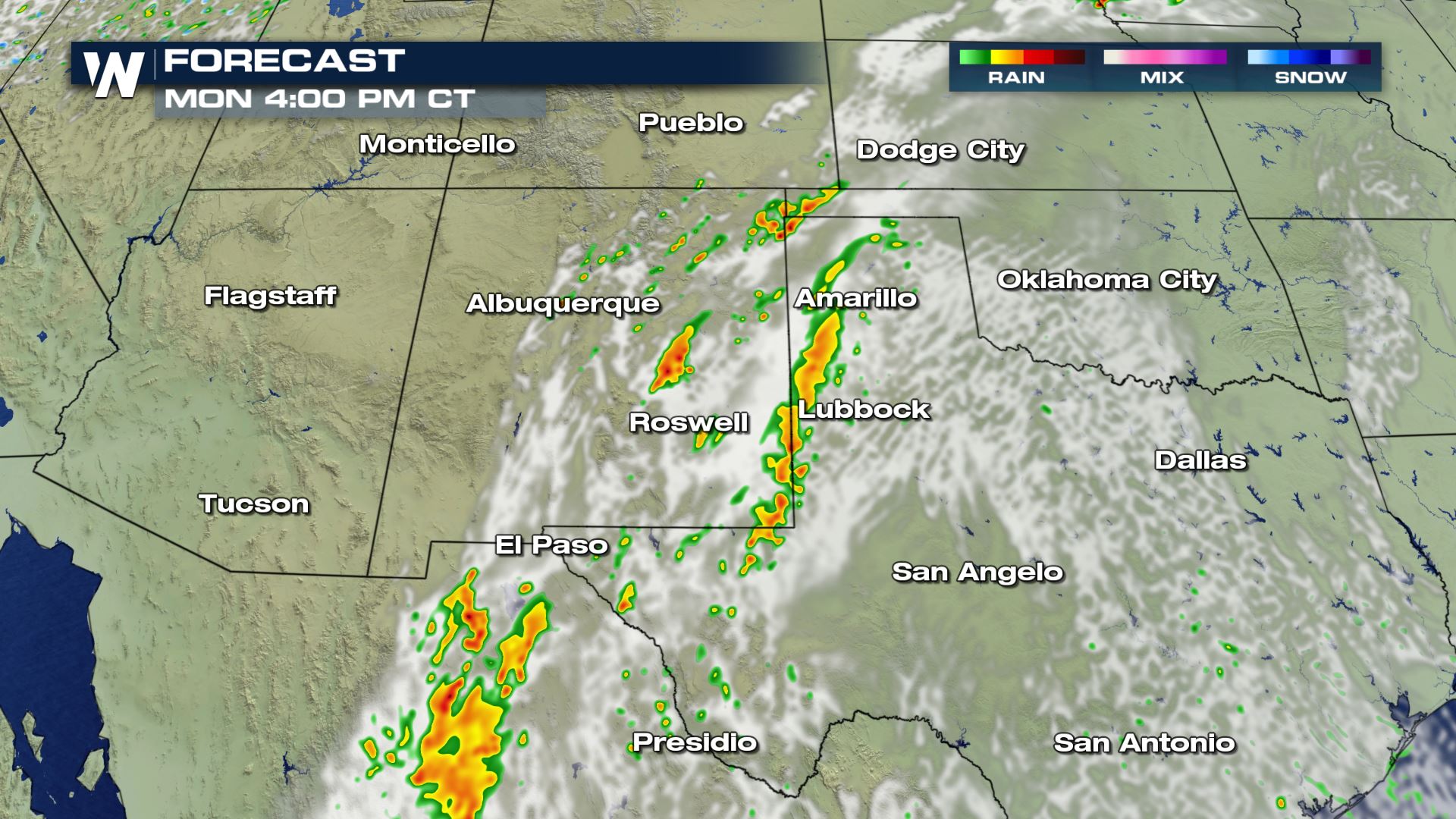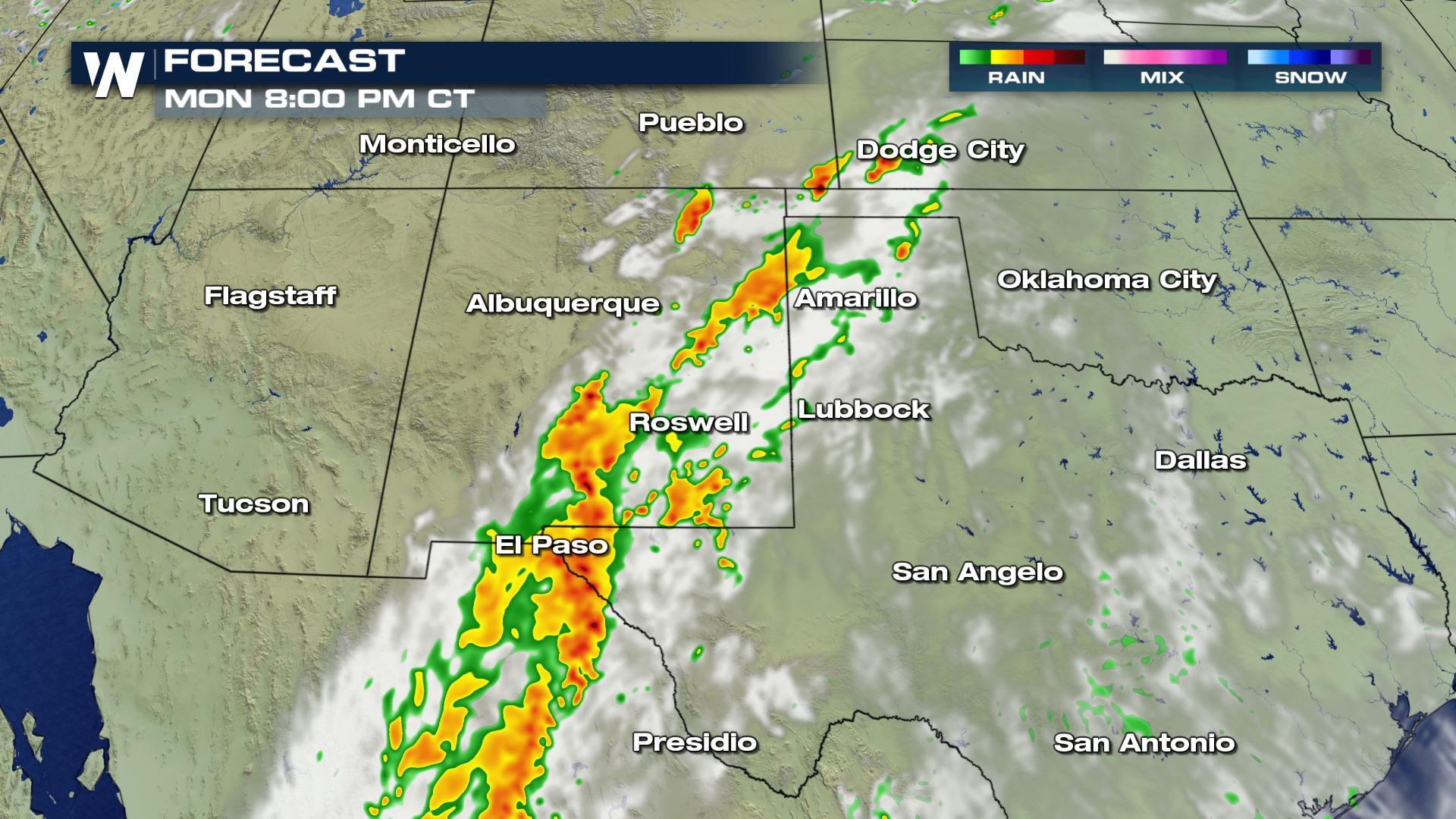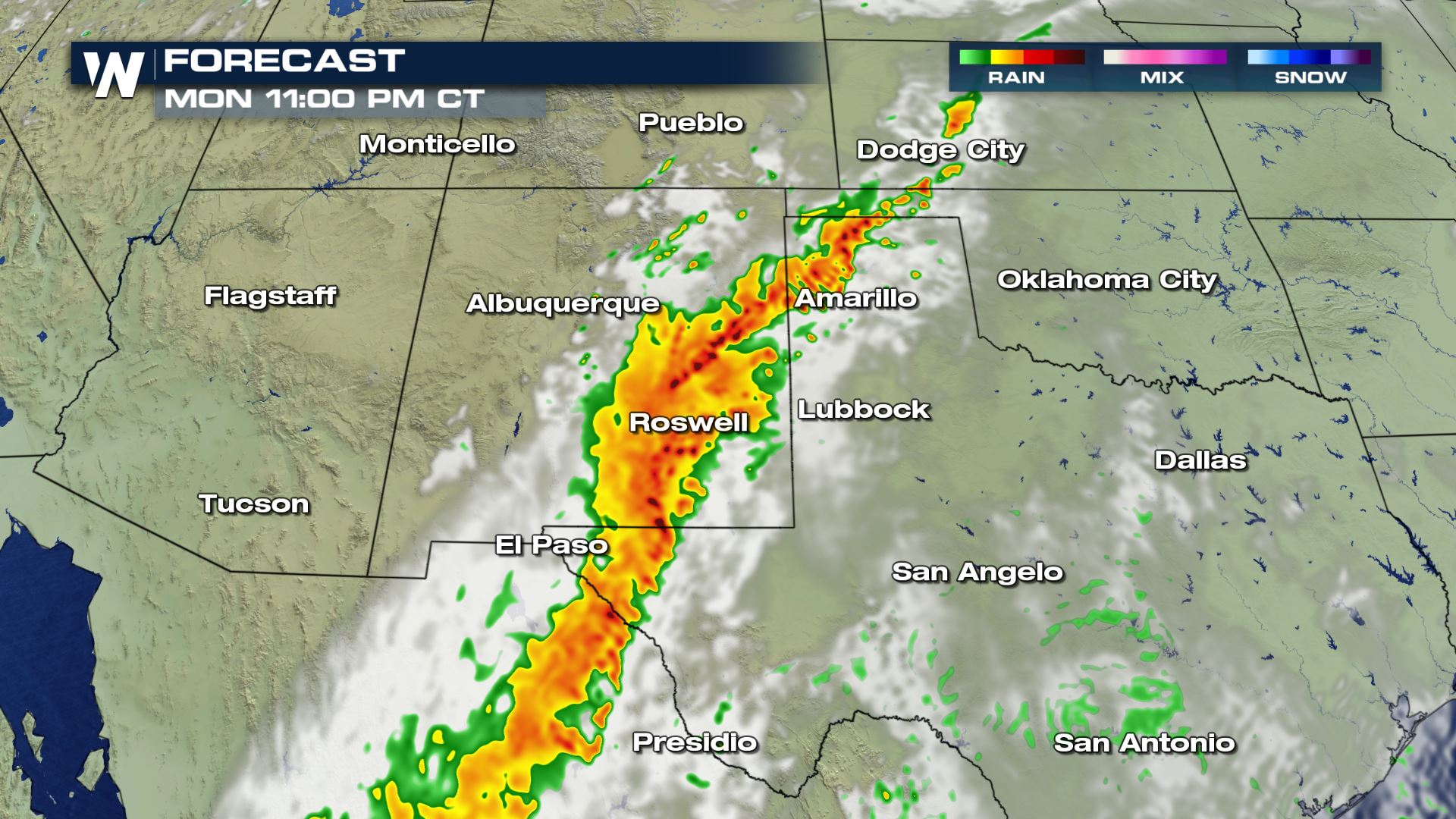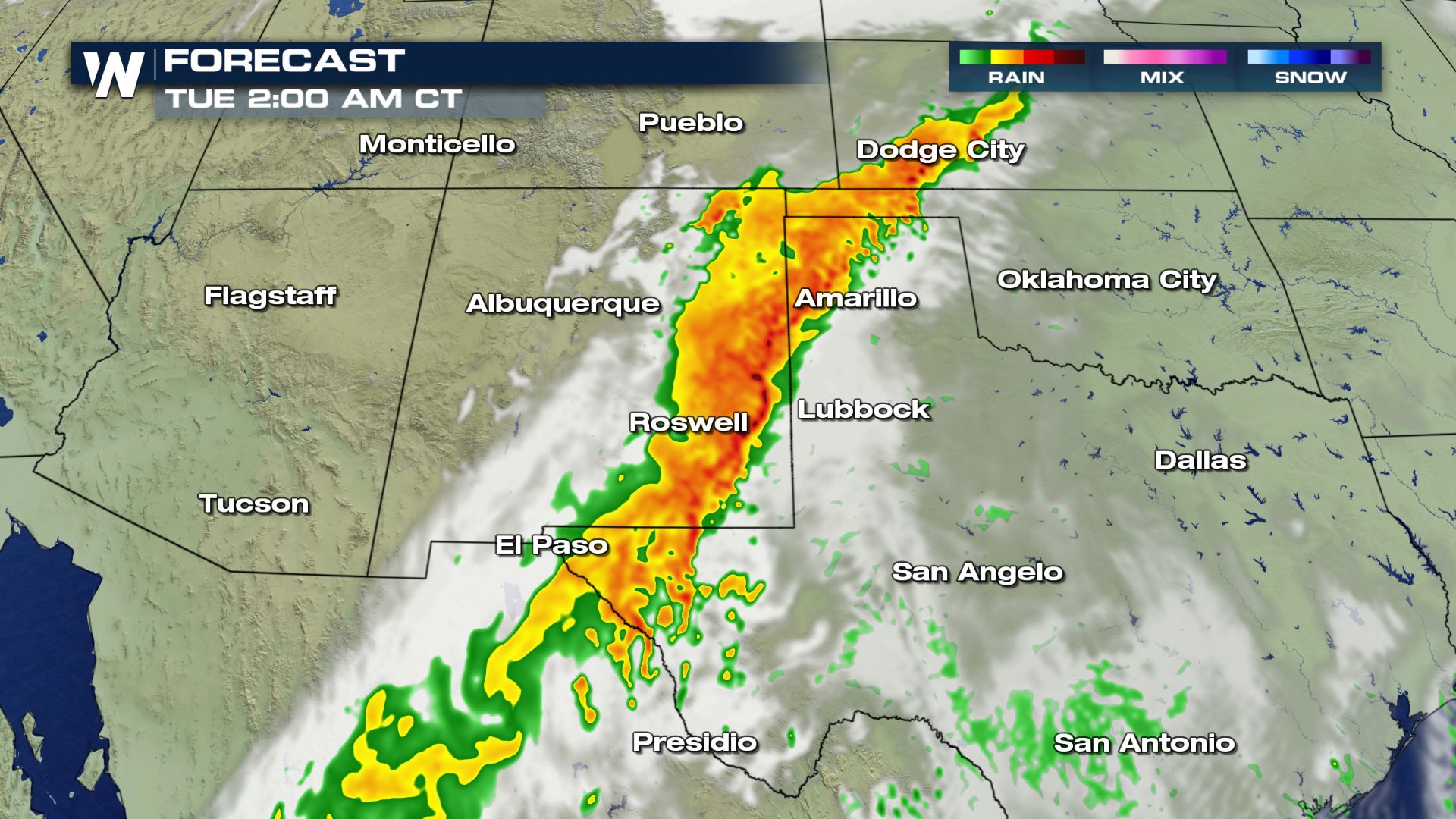 Look at the intense rainfall that is likely tonight and early Tuesday across New Mexico and West Texas. This is the tropical moisture impacting the southern United States.  Flash flooding will be possible in these areas. More updates are on the way all day on WeatherNation.