Isolated strong to severe storms are in the forecast today from northern Mississippi to southern Missouri this afternoon and evening.  All modes of severe weather are in play today, so you will want to be weather aware in these areas.  Here is the latest severe forecast.
Severe Outlook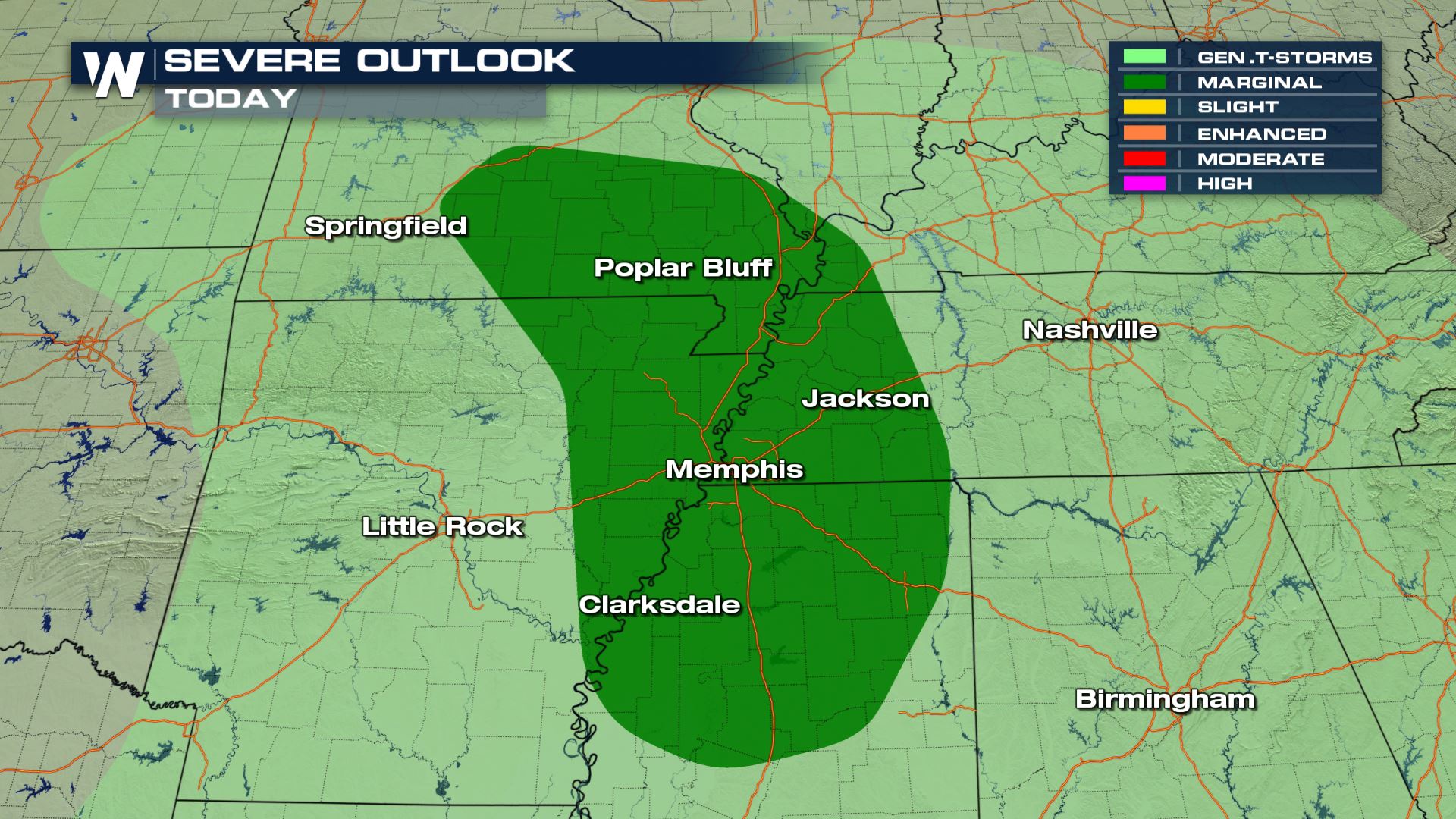 Marginal risk of severe storms today for cities like Jonesboro and Memphis.  This means an isolated risk for hail, damaging winds and tornadoes.
Severe Risks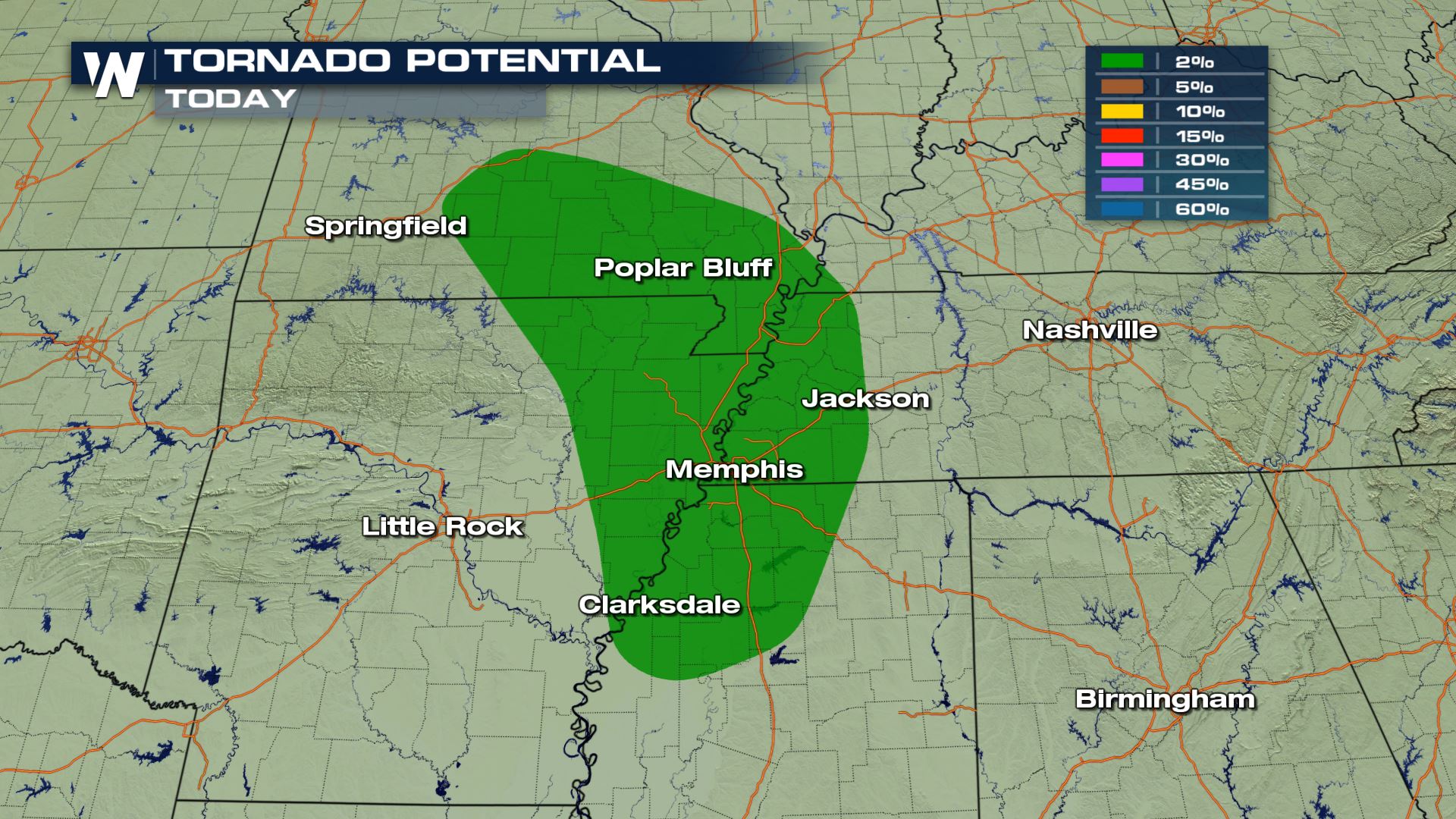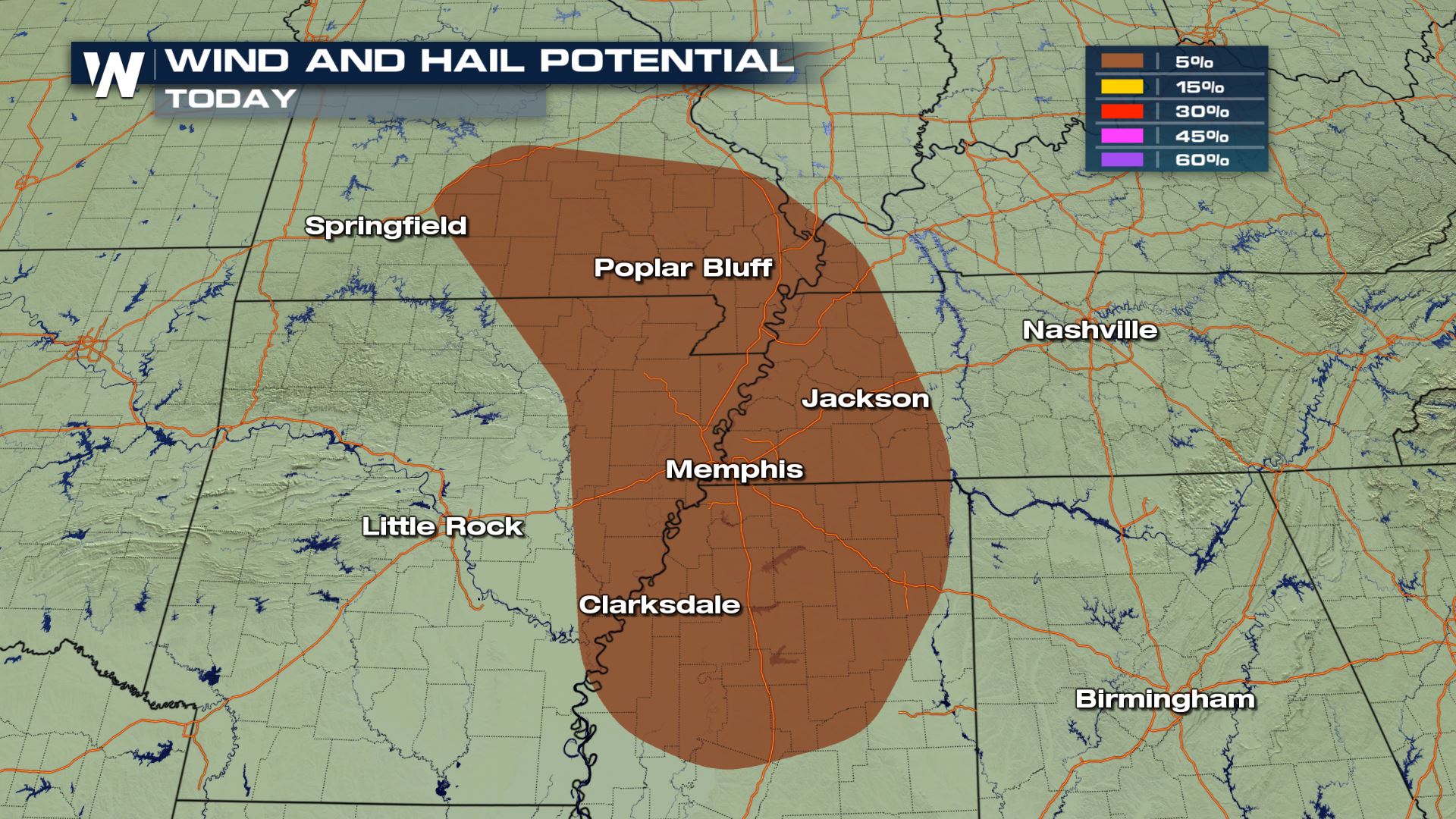 Damaging winds, large hail and tornadoes will all be possible with today's storms. They will be isolated, but you will want to pay close attention to this forecast if you are going to be outdoors in this particular region.
Forecast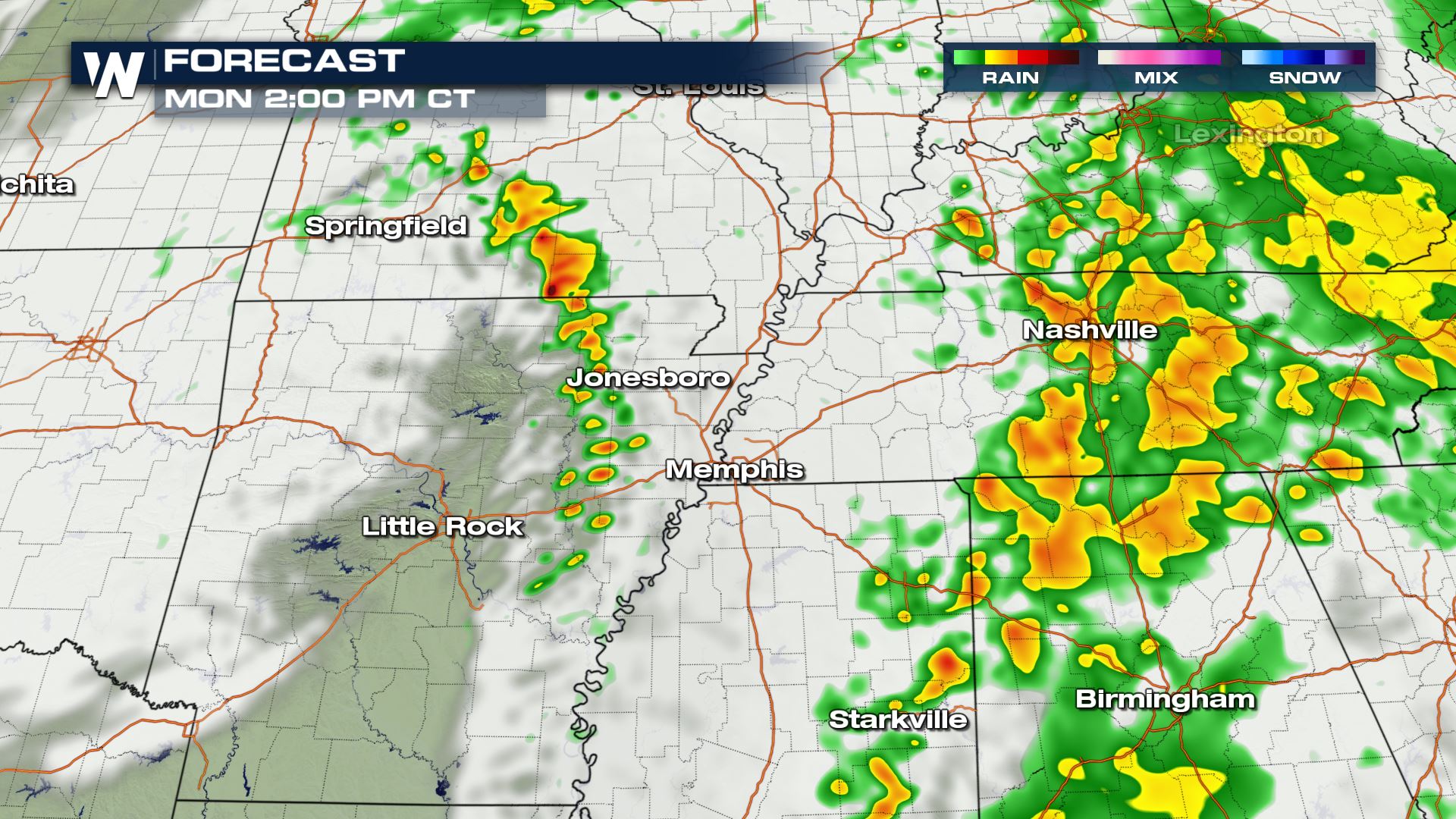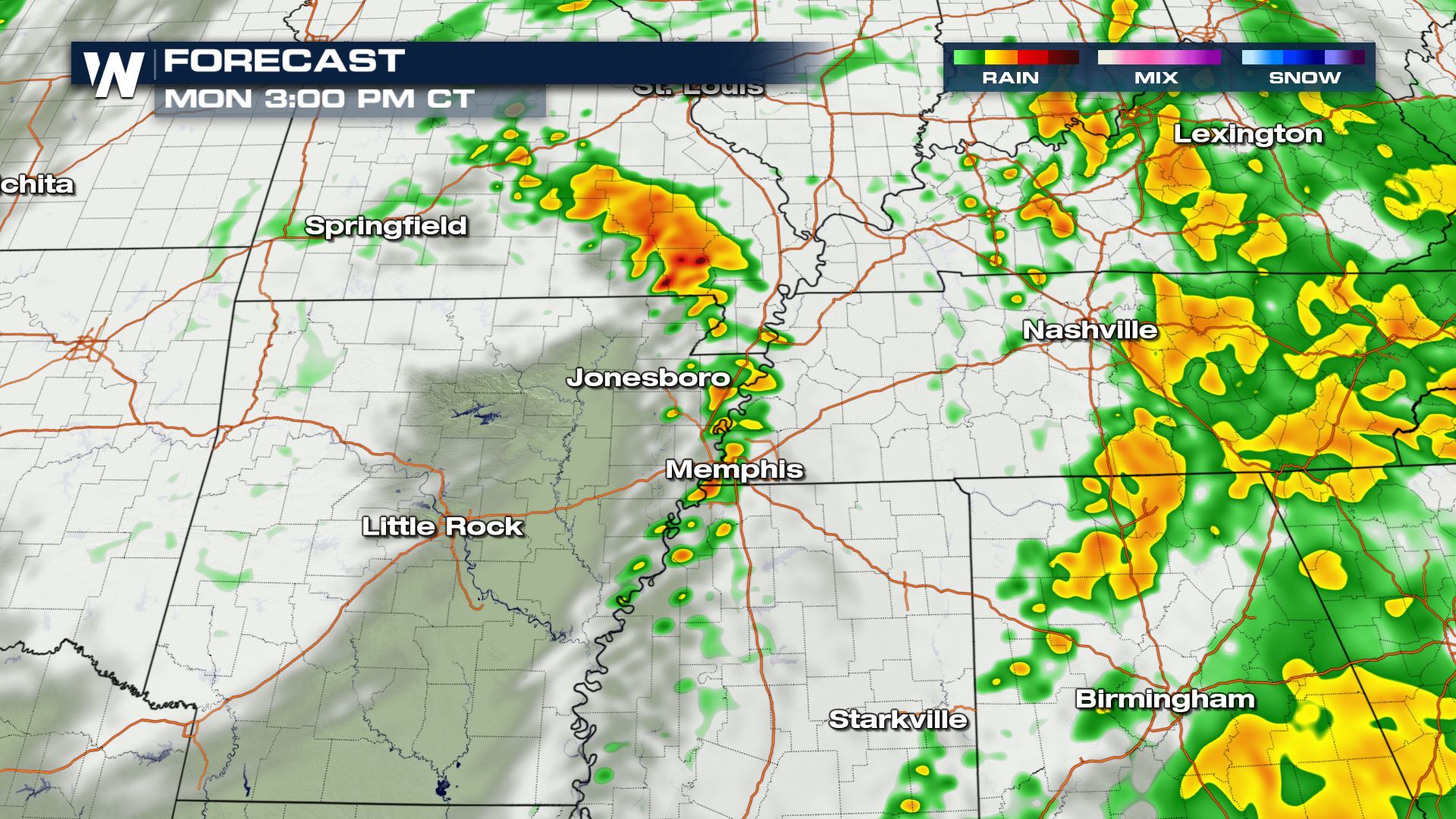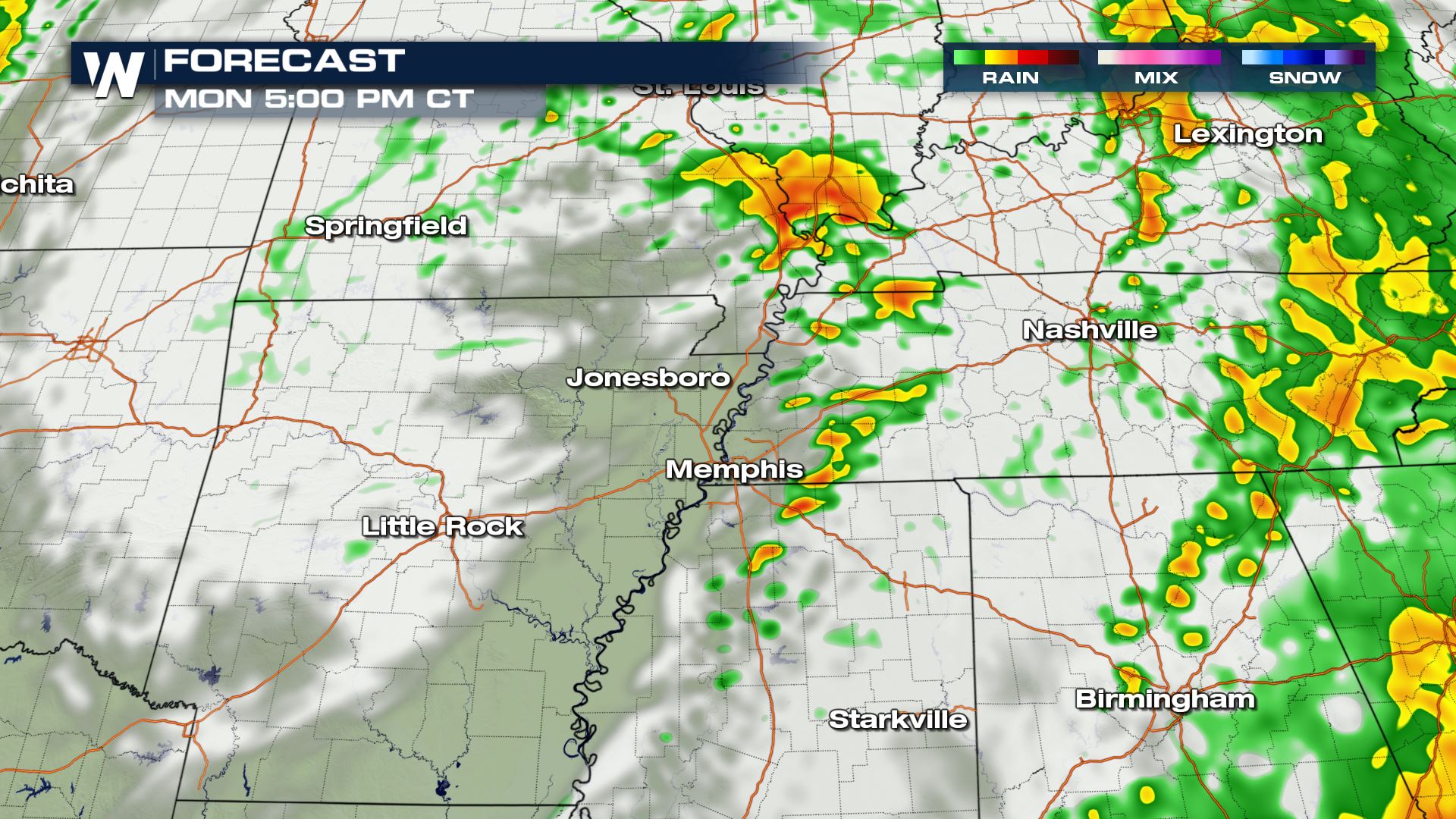 The timing for today's severe storms will be during the afternoon and evening hours.  Once the sun sets, the severe risk will begin to decrease in this region.