The last few weeks have brought monsoonal moisture over most of the Four Corners region. Arizona, Colorado, New Mexico and Utah have also received a good amount of rain throughout the last week. In fact, the month of July was the wettest on record for some. The upper level pattern will remain favorable for more rain today (Wednesday), but unfortunately the threat for flooding, in the Rockies and Front Range. [embed]https://twitter.com/NWSTucson/status/1422186035455217669?s=20[/embed] For cities like Tucson, Arizona, July 2021 was the wettest month on record!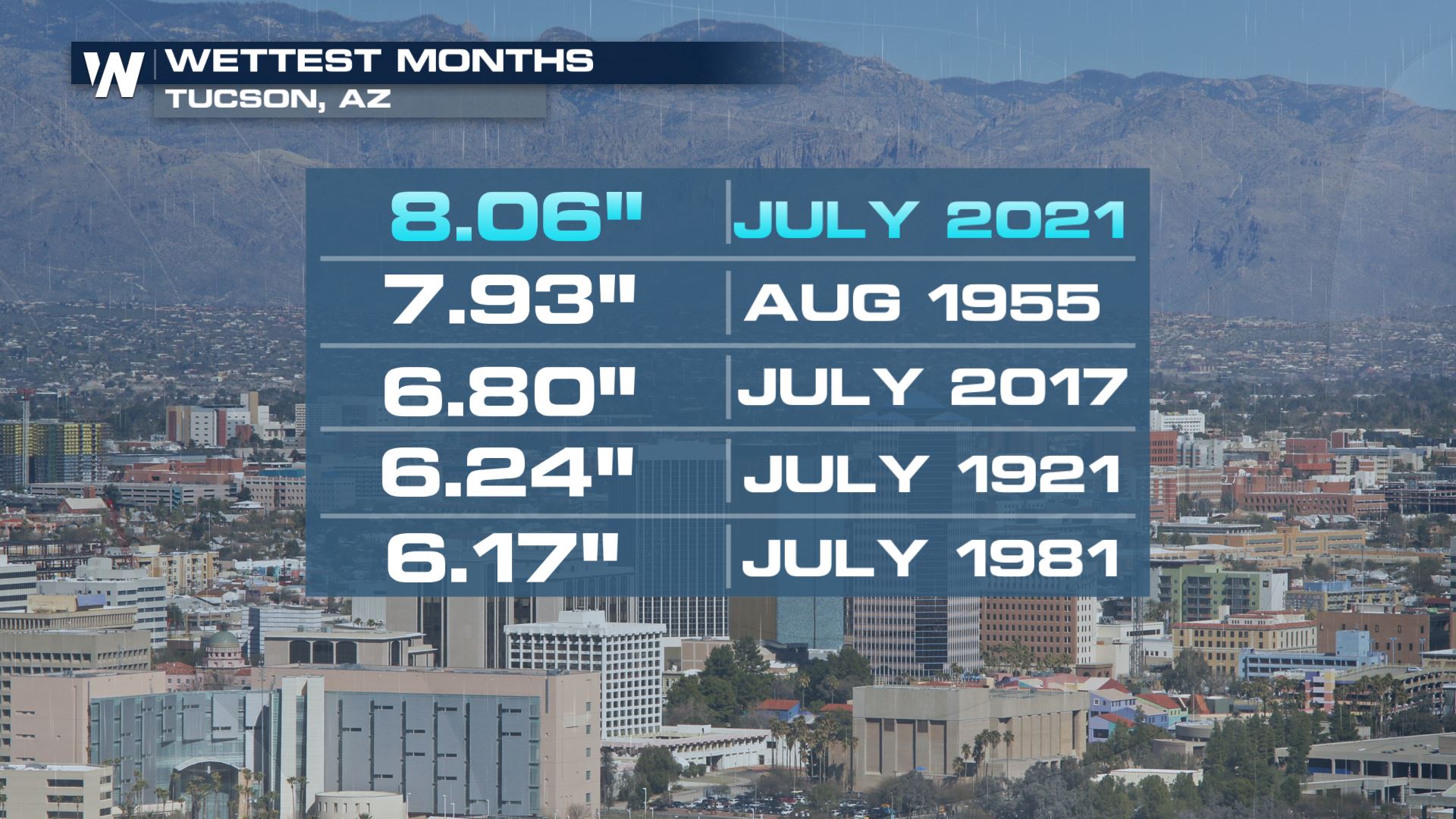 As an upper level ridge builds into the southwestern United States we will take a brief break from all the monsoonal rain across states like Utah, Nevada and Arizona. An upper level low will linger over the Rocky Mountains to keep rain in the forecast for states like Colorado, Wyoming and New Mexico.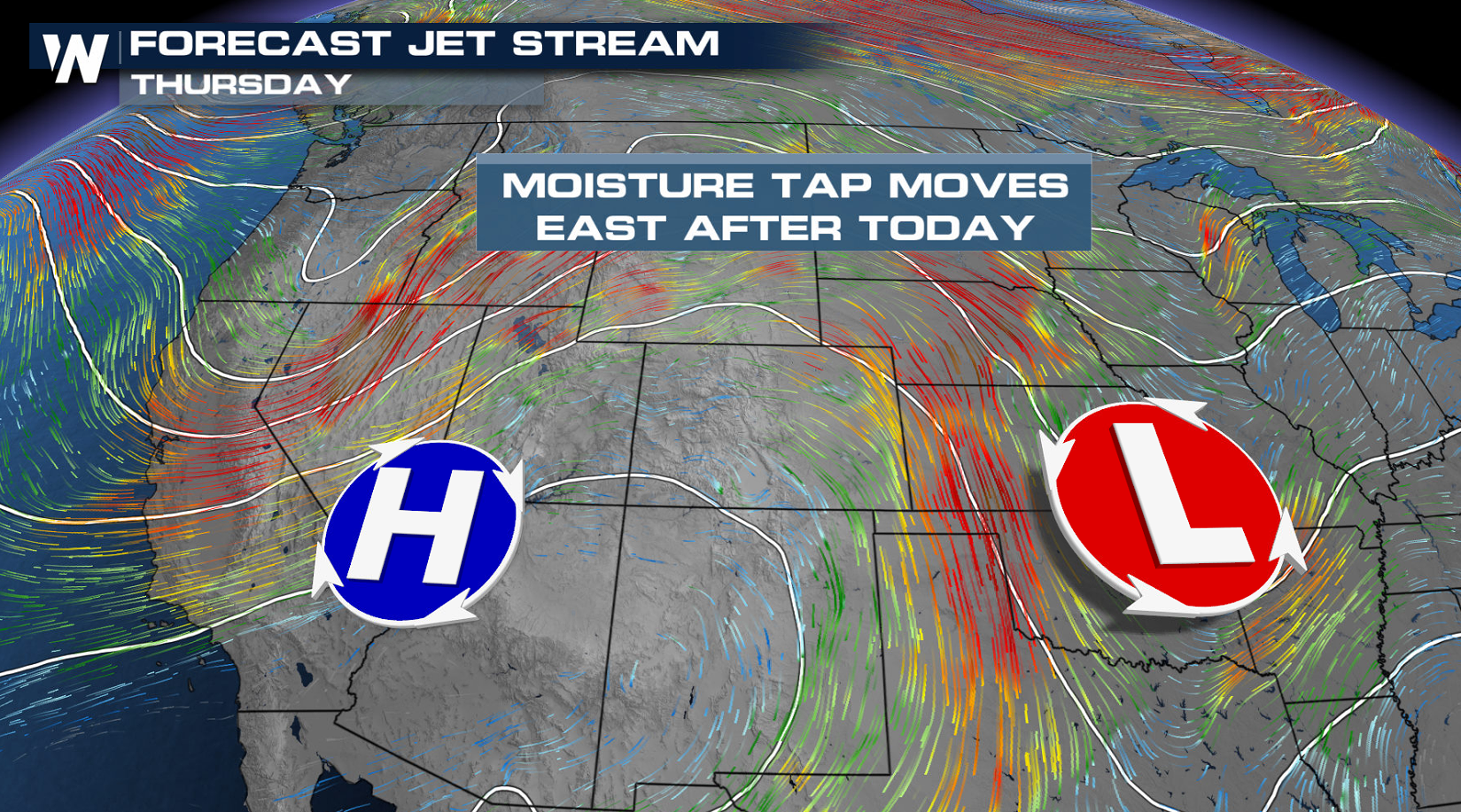 Flood Alerts
Flash flood watches are in place for northeastern New Mexico as additional rainfall could prompt flash flooding, especially over recent burn scars.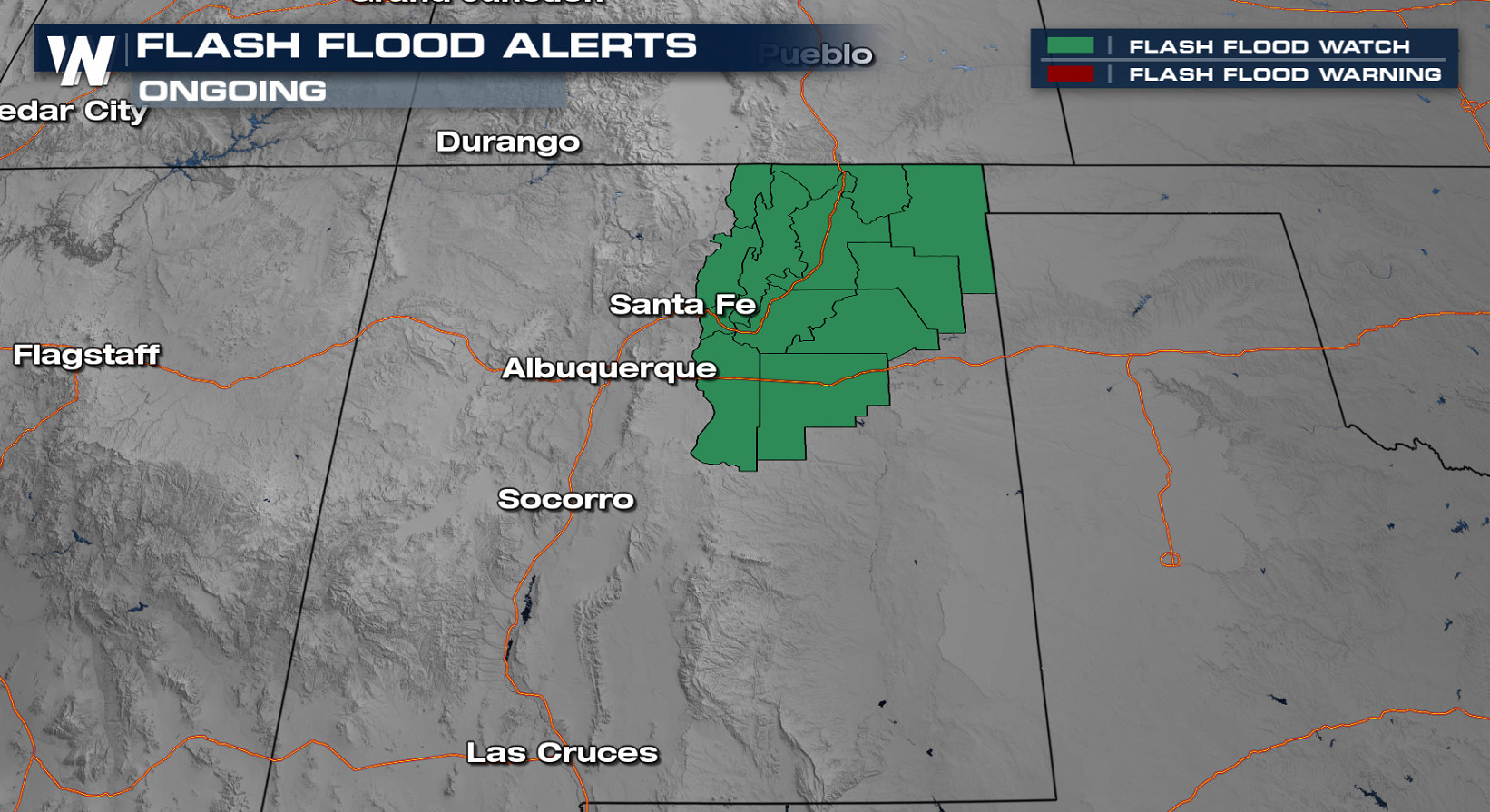 Excessive Rainfall Outlook
Excessive Rain Outlooks are centered along the southern I-25 corridor. Shaded areas could receive enough heavy rain to get brief flash flooding or debris flows. Never drive through flooded washes or water-covered roads!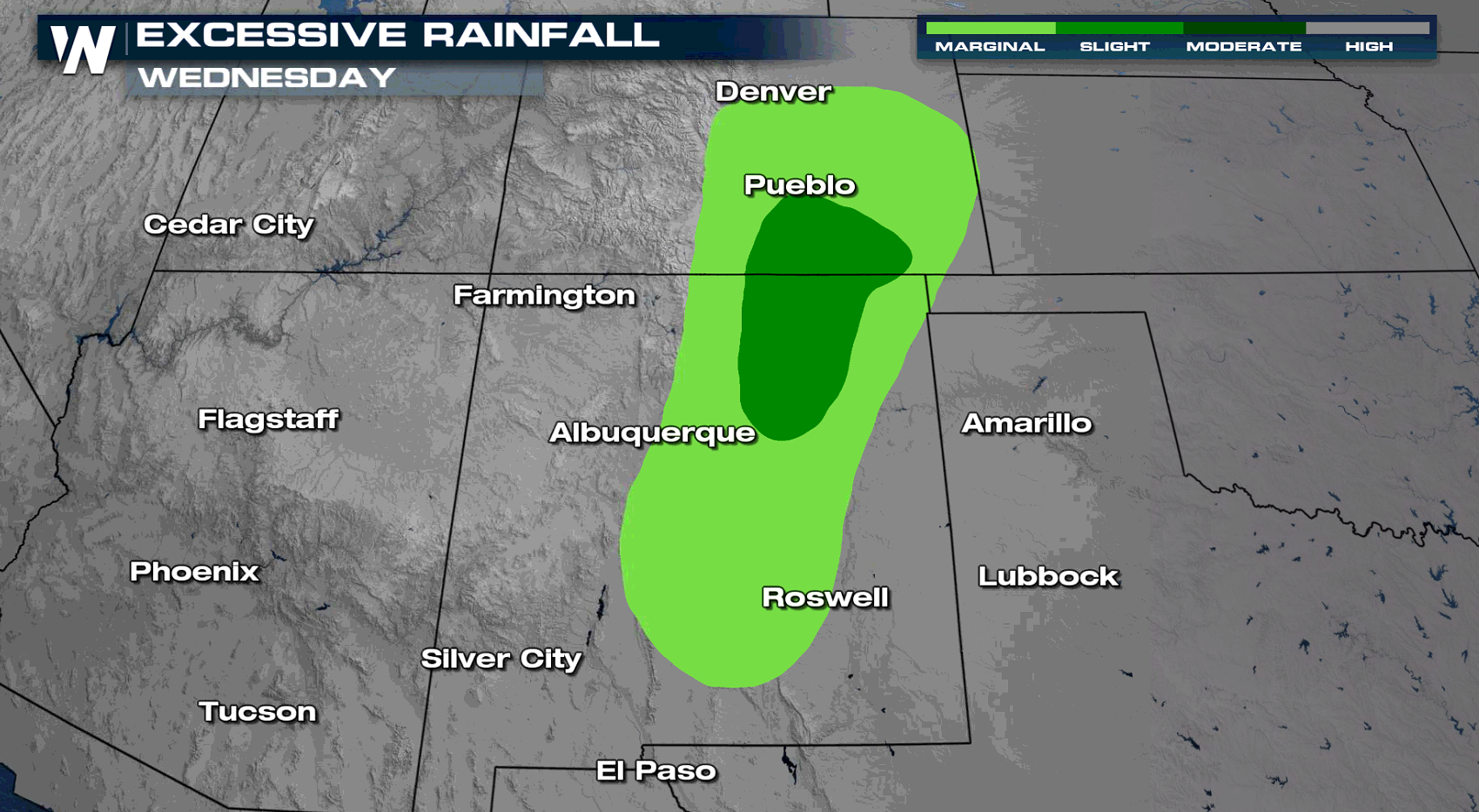 We will likely see 1-2" of rainfall in any thunderstorm that develops but in some locations, up to 3" of rain will be possible.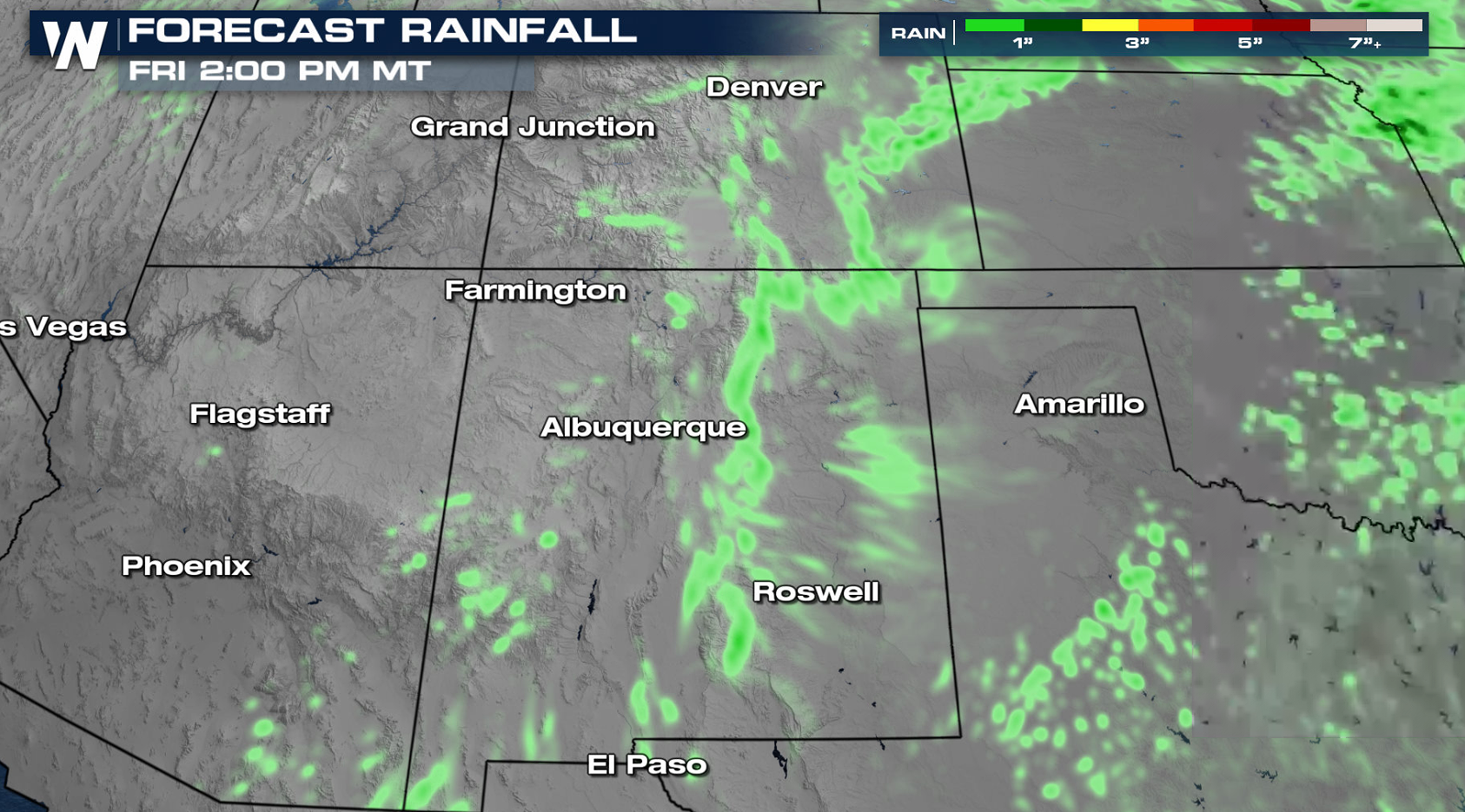 Forecast
We start to see monsoonal moisture migrate north, located west of a surface trough and developing low pressure center. Showers will develop thanks to recycled moisture for New Mexico and Colorado.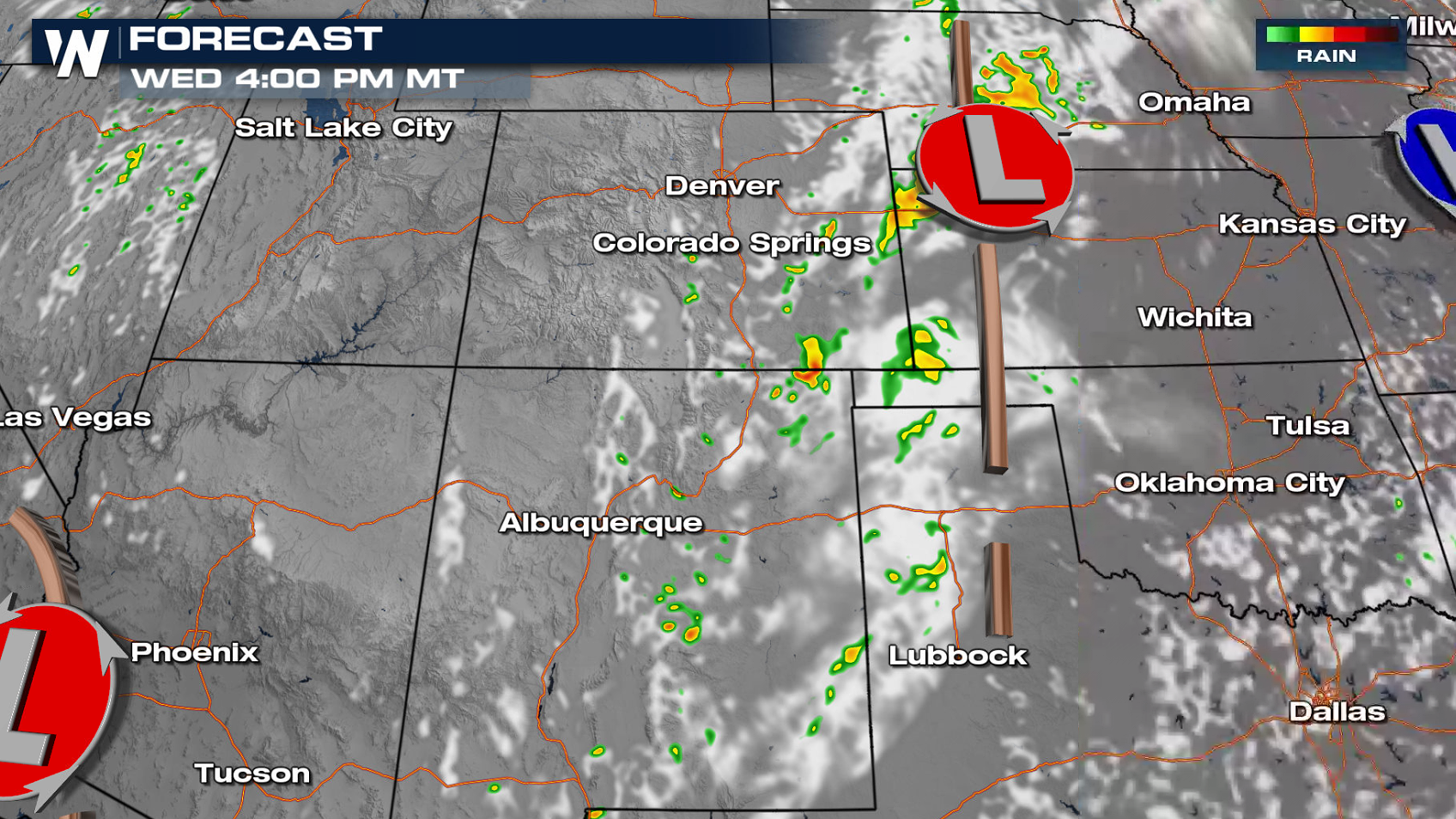 Storms will be most numerous in the afternoon and early evening hours, bringing the threat for heavy rain and flooding. Rain will diminish by the overnight.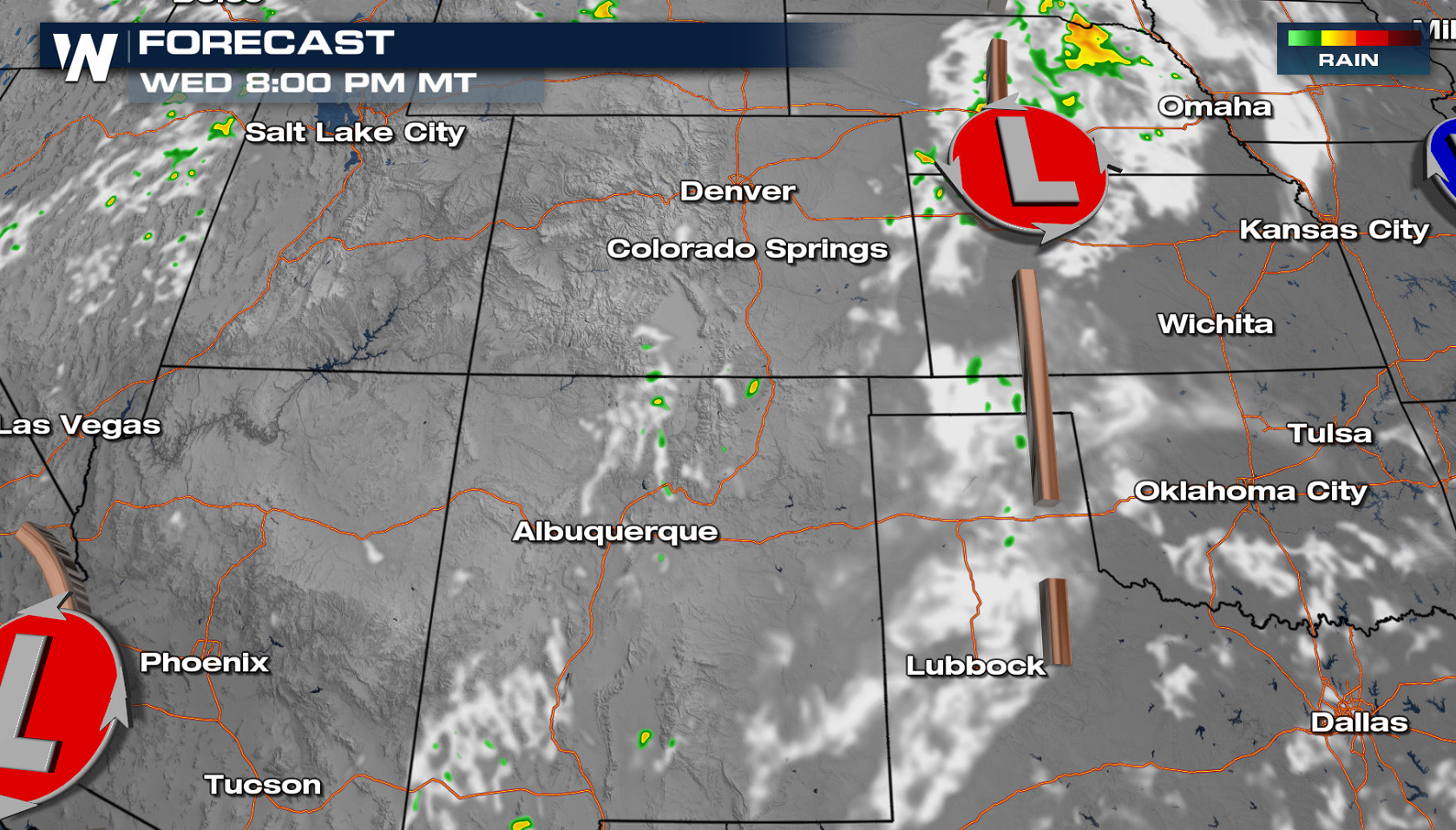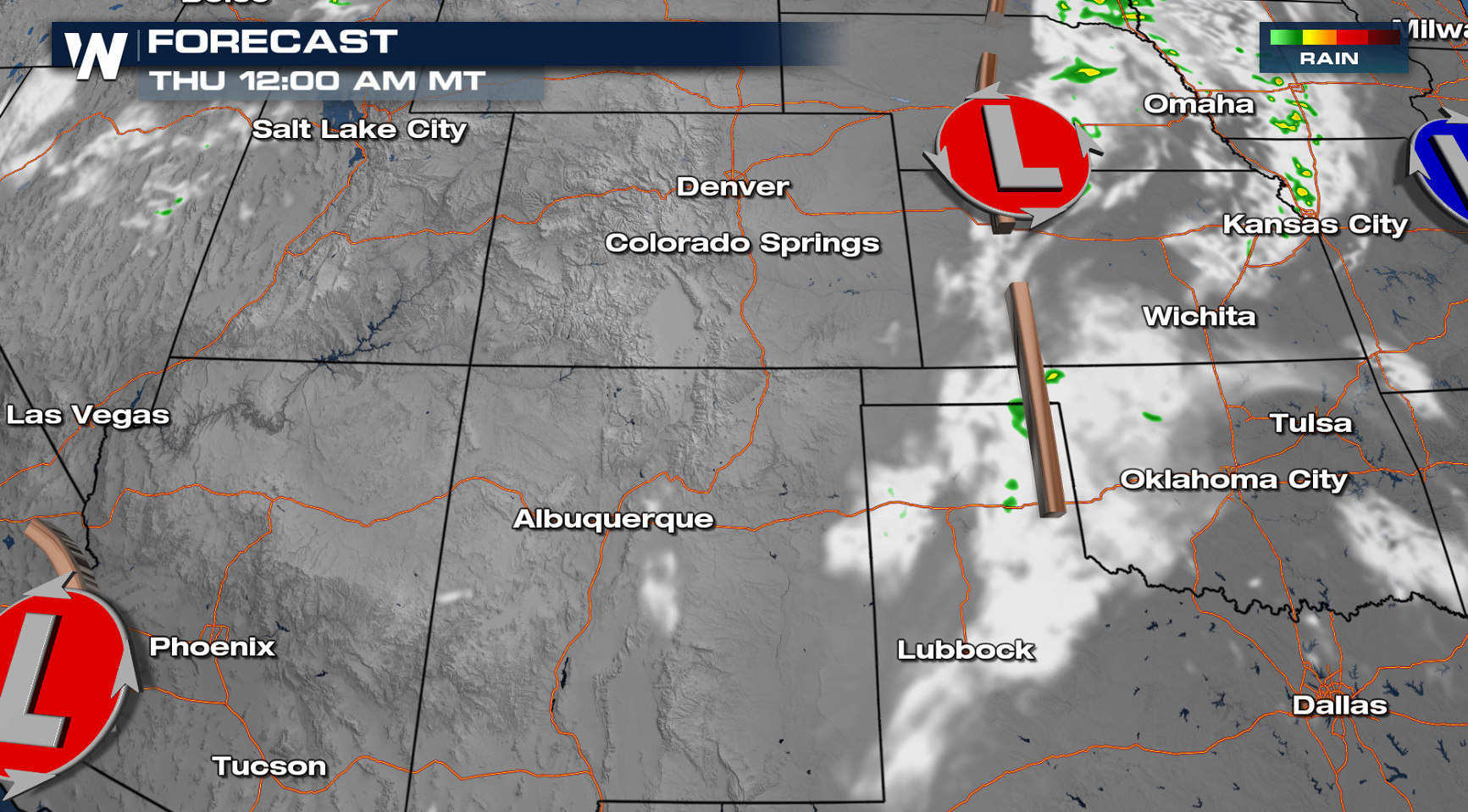 More updates are on the way on WeatherNation and in your Western Regional Forecast at :50 past the hour!