Another round of monsoon moisture will make its way into the Southwest ahead of a cold front. Moisture will surge northward from the south and interact with warm air and lift on the east side of a low pressure in southern California. A few strong and severe storms will be possible today across Utah and Arizona with gusty winds as the primary threat.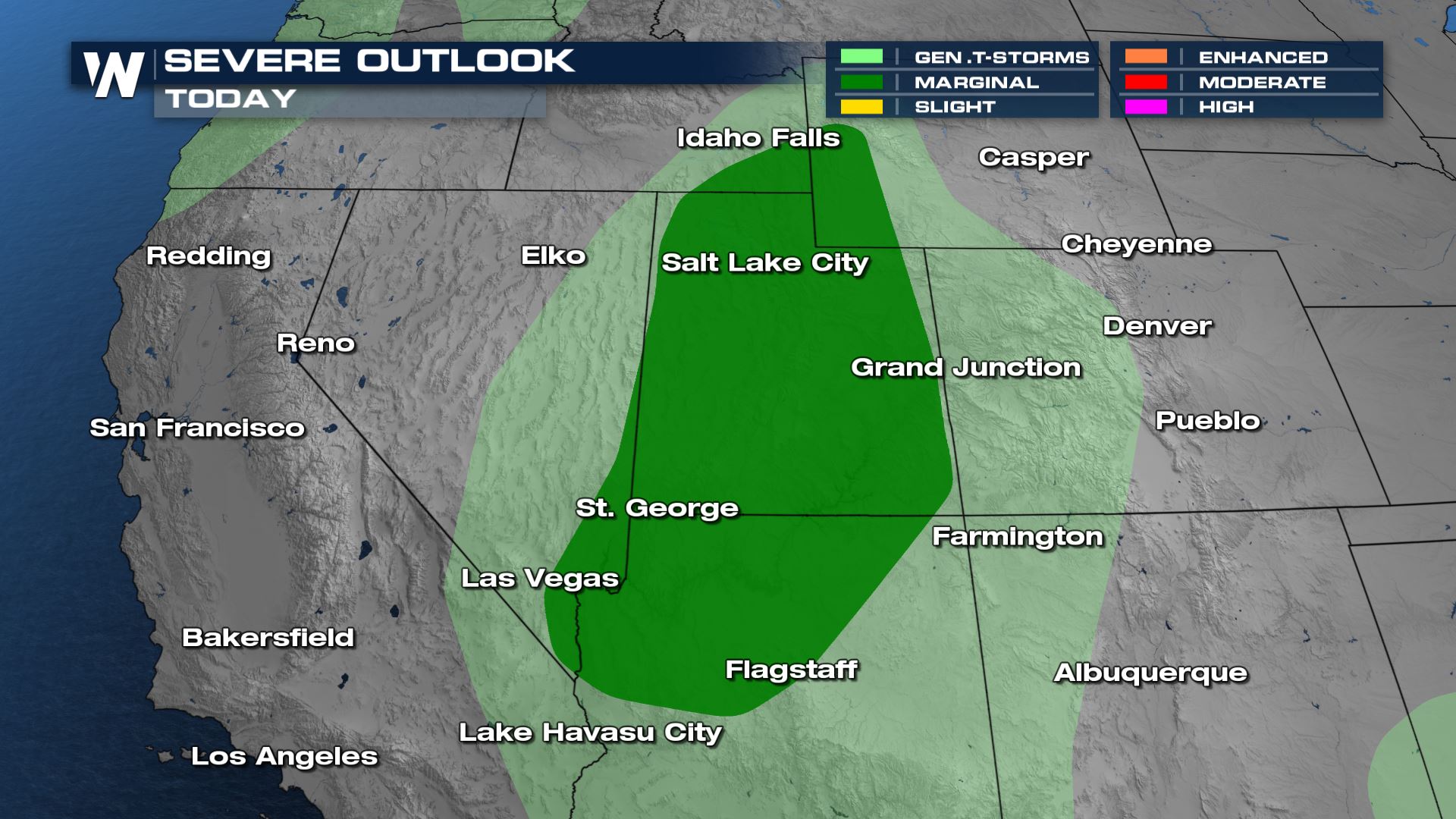 A few storms around Salt Lake City may contain hail up to 1" in diameter.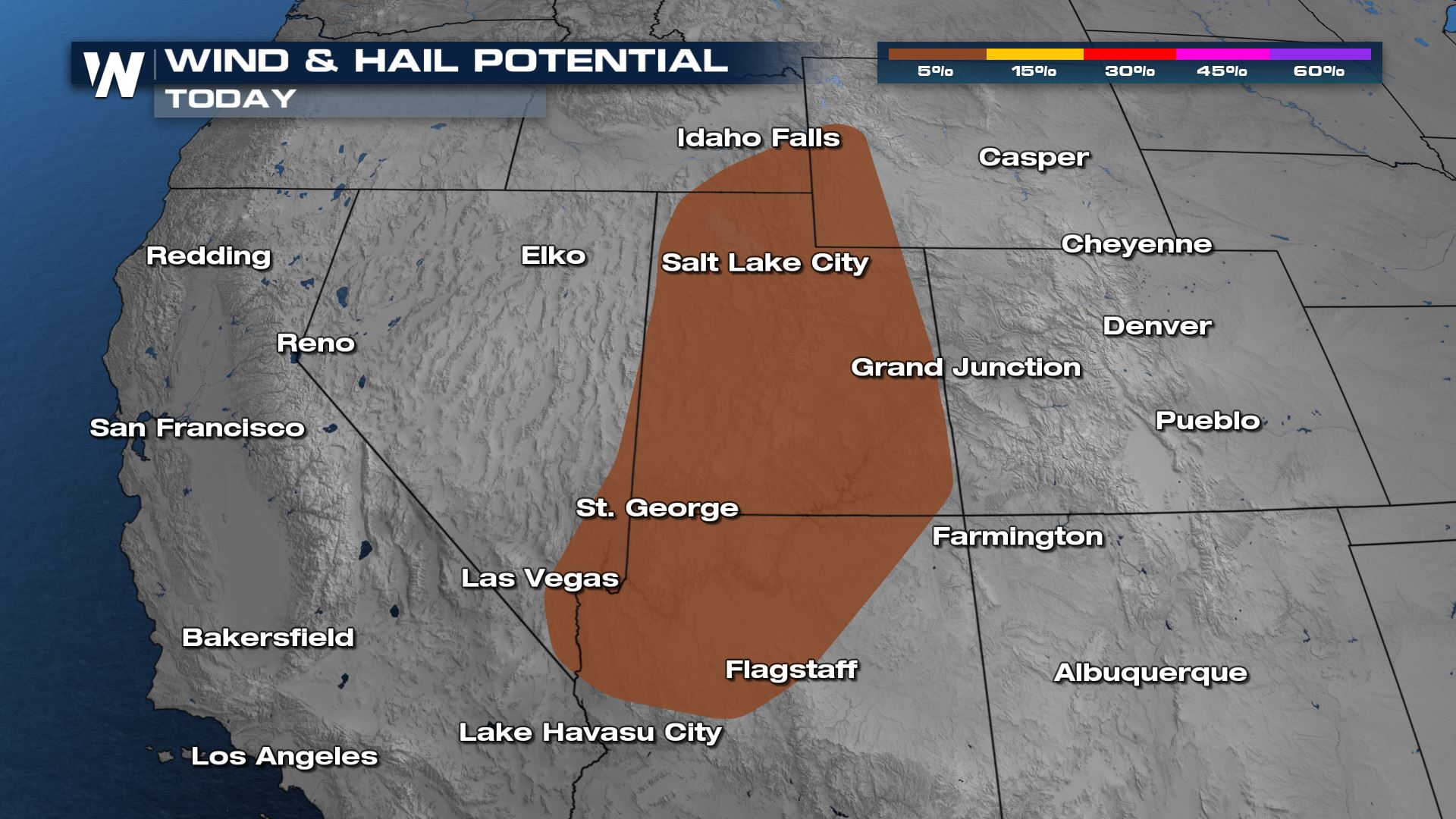 The rain and upper level energy will move across the Western Slope of the Rockies Saturday night. In addition to the rain, high elevation snow is possible as cold air catches up with the upper energy.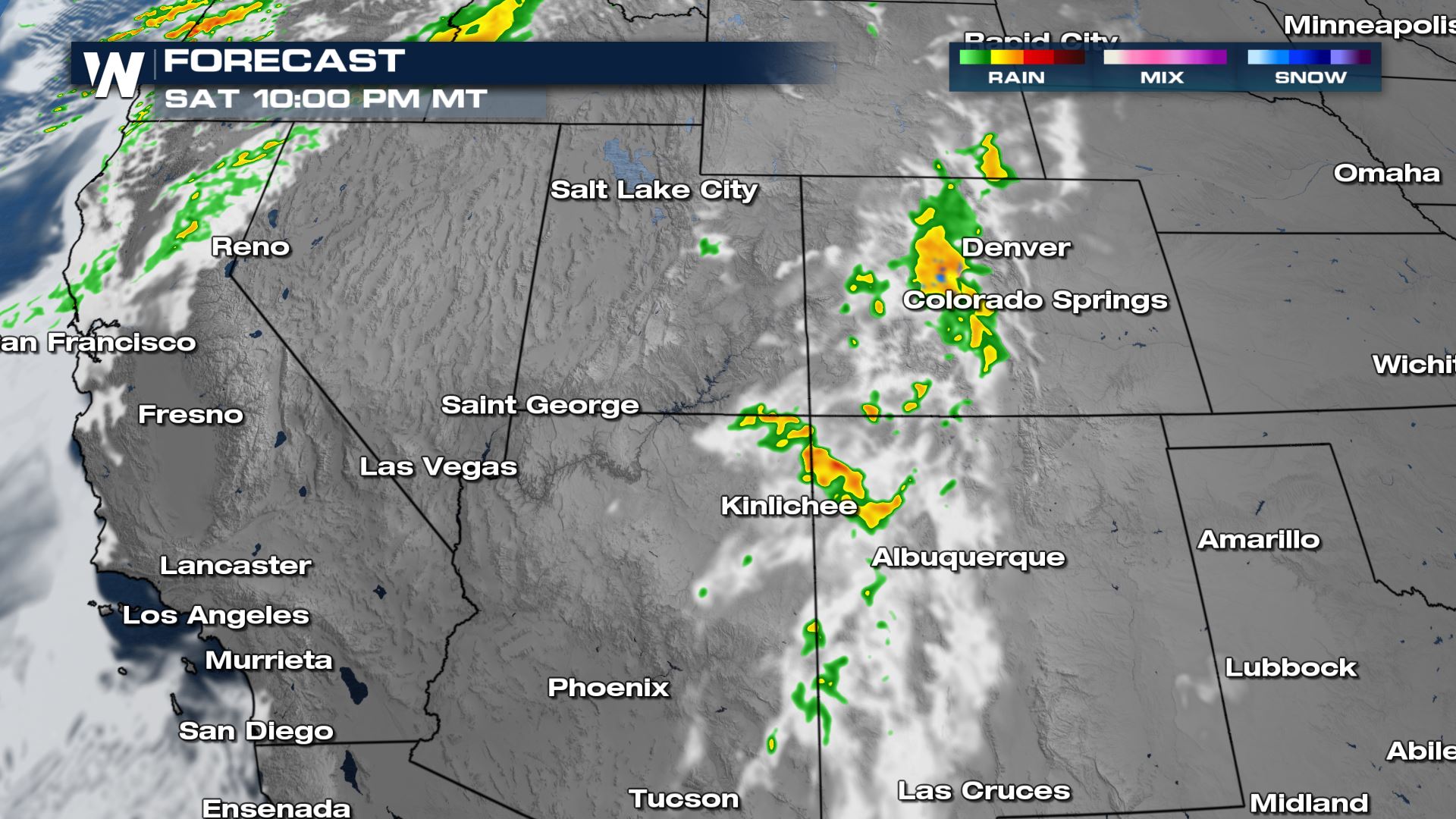 Widespread rain accumulation will be around half an inch to an inch, with locally higher totals of 2-3" possible where multiple rounds of rain and storms move through. Flash flooding in canyons and washes is also possible on a very limited basis depending on where the heavy rain falls and then drains. Mountain peak snow will be a few inches at most.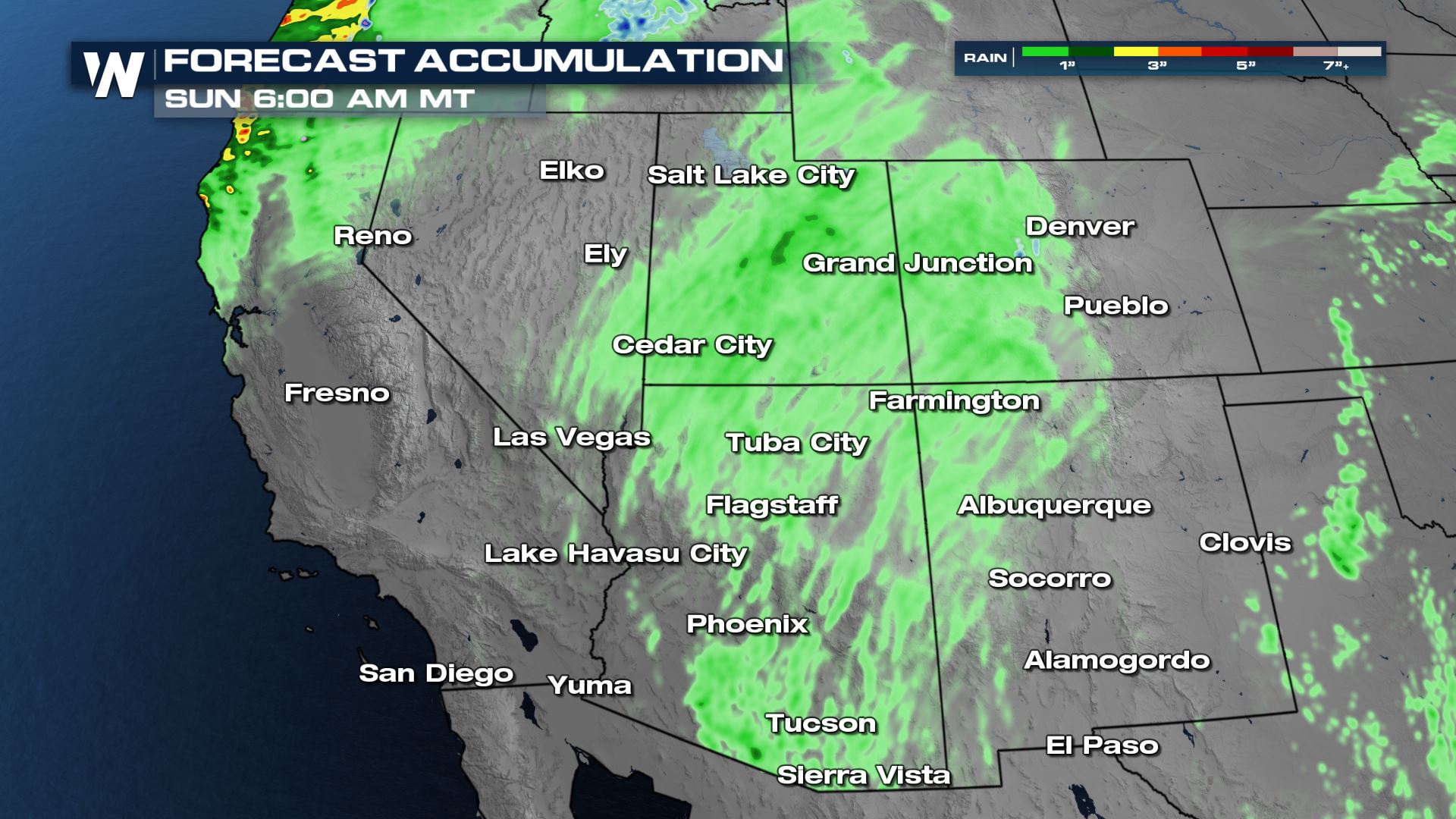 Areas primed to receive this monsoon rain are in varying stages of drought, but the entire state of Utah is in drought categories 3-5. Western Colorado is also in significant drought. Any rain is beneficial rain in this part of the country! Drought is ongoing in Arizona and New Mexico, but those states have seen the biggest reductions in drought the last few months with the active monsoon season.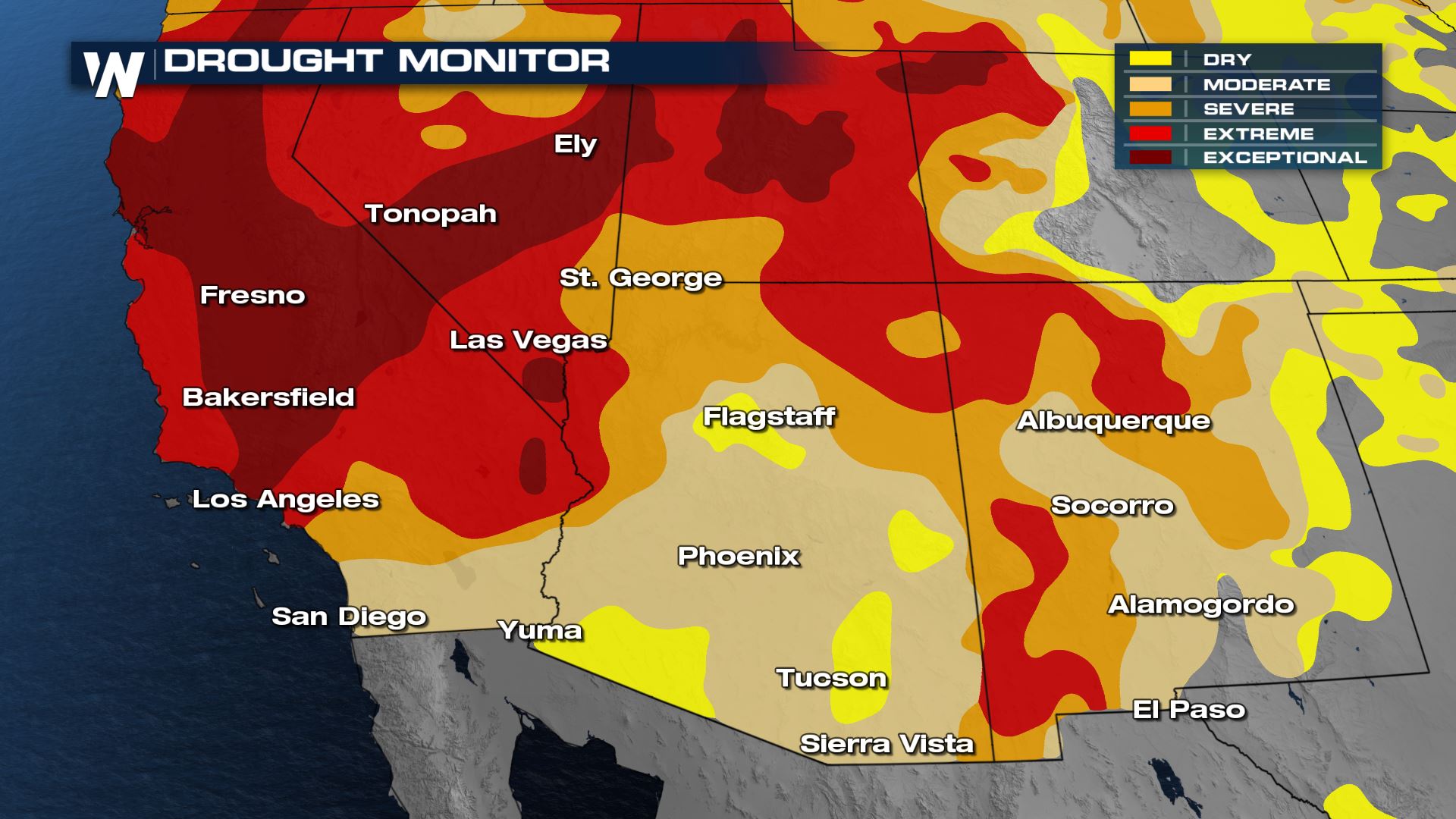 Monsoon season officially ends at the end of September. You can get details on this topic, the cold front in the Northwest US and an update on fire conditions during the Western Regional Forecast at :50 past the hour, every hour!