Standing water and high river levels continue for some across the southeastern United States. WeatherNation field crews captured this video on Sunday. https://www.youtube.com/watch?v=LTSOhCDF1rs A slow moving system will bring the threat for heavy rainfall - and additional flooding - to the already water-logged Southeast. Some parts of Mississippi, Alabama and Georgia could see up to four inches of rainfall,
exacerbating existing flood concerns
.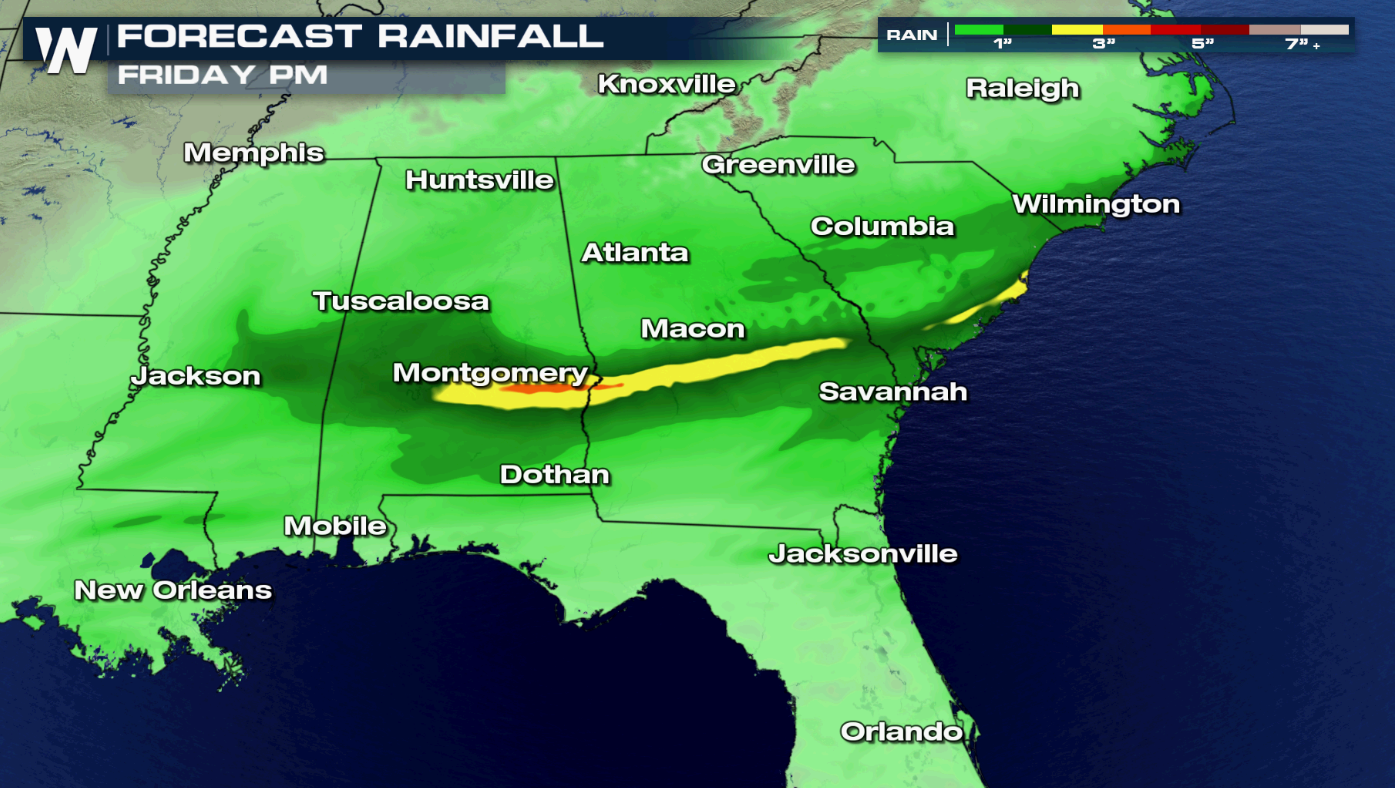 Much of the Southeast is running at about double its average precipitation so far this year, creating water-logged soils that are less capable of absorbing additional moisture. That's why a forecast of 2-4 inches of rain for parts of Alabama, Georgia, South Carolina and Mississippi could create further issues for the Southeast. Several rivers across the region are at moderate or major flood levels, indicating the already severe nature of the flooding.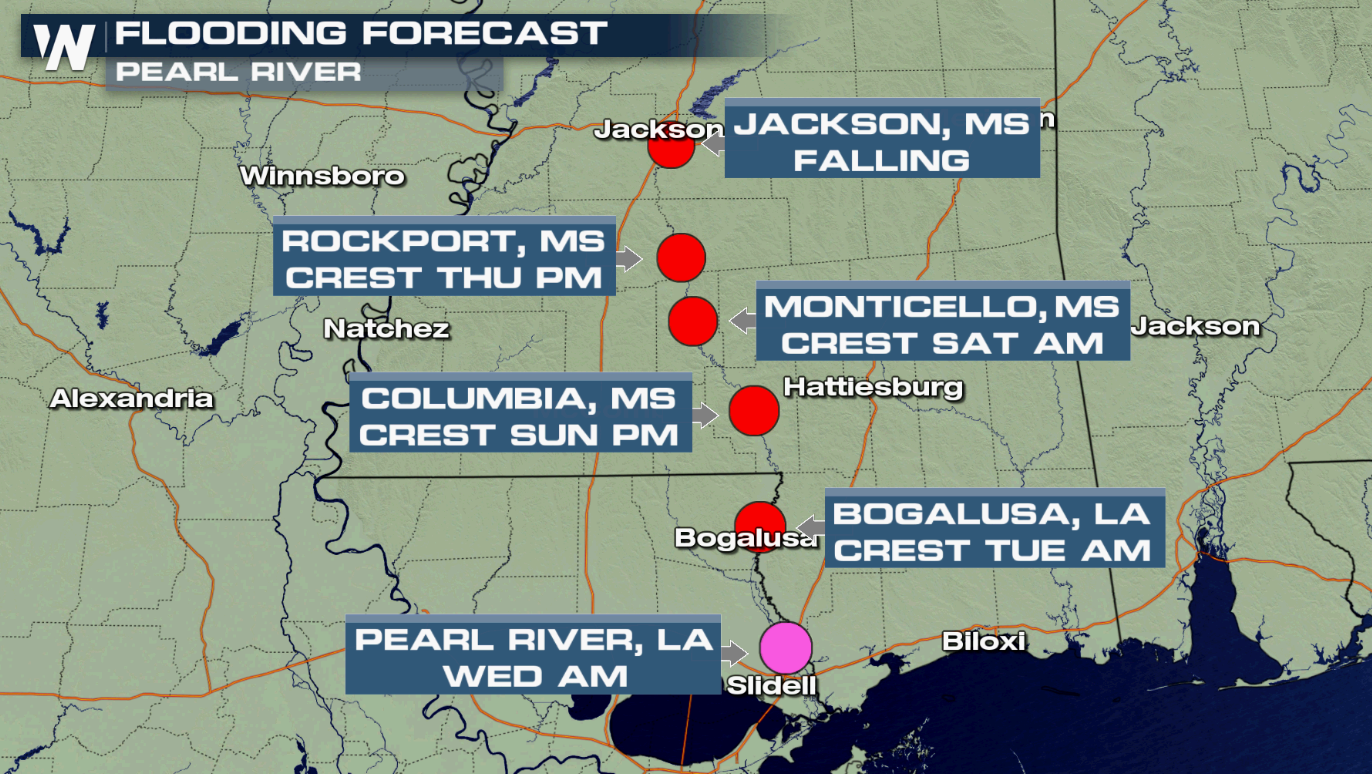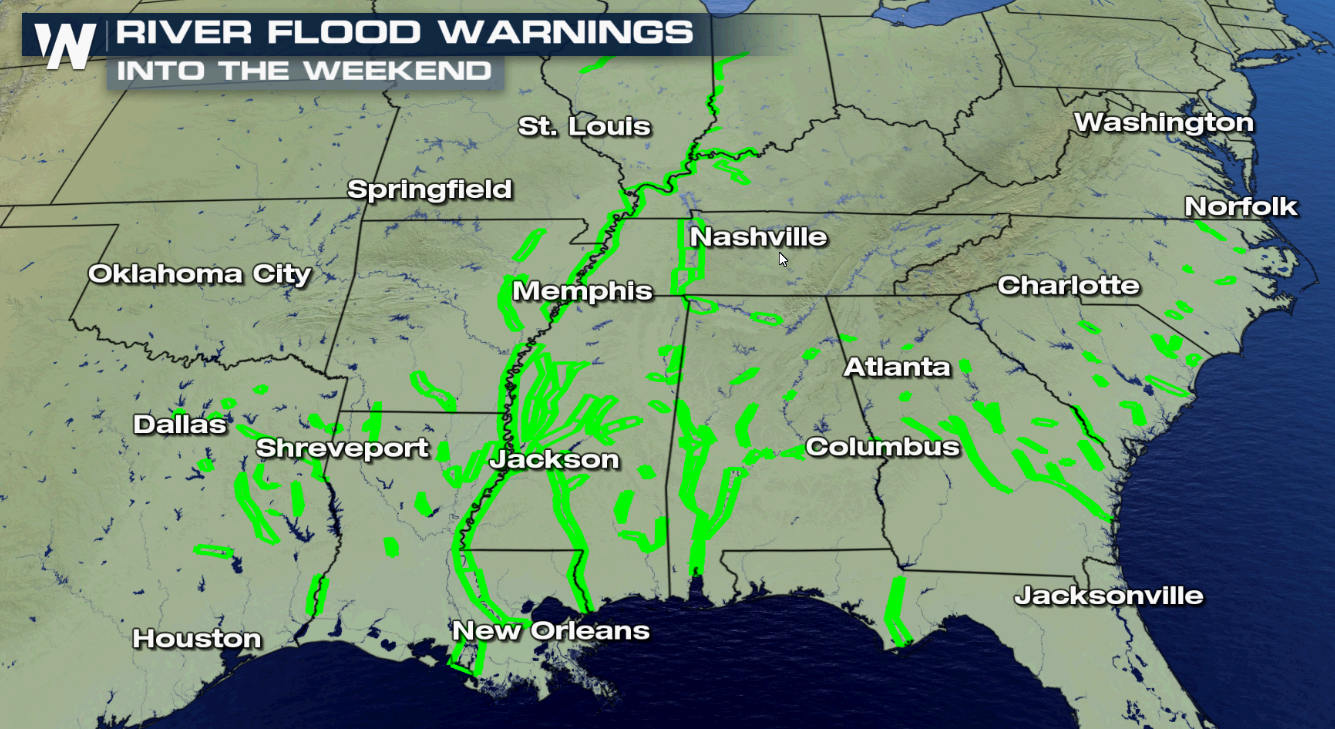 A cold front will accompany the low pressure center, creating the possibility for more bands of heavy rainfall. While the rainfall this week appears to be more spread out than last week's, any rainfall at this point will only serve as salt in the wound for this part of the country.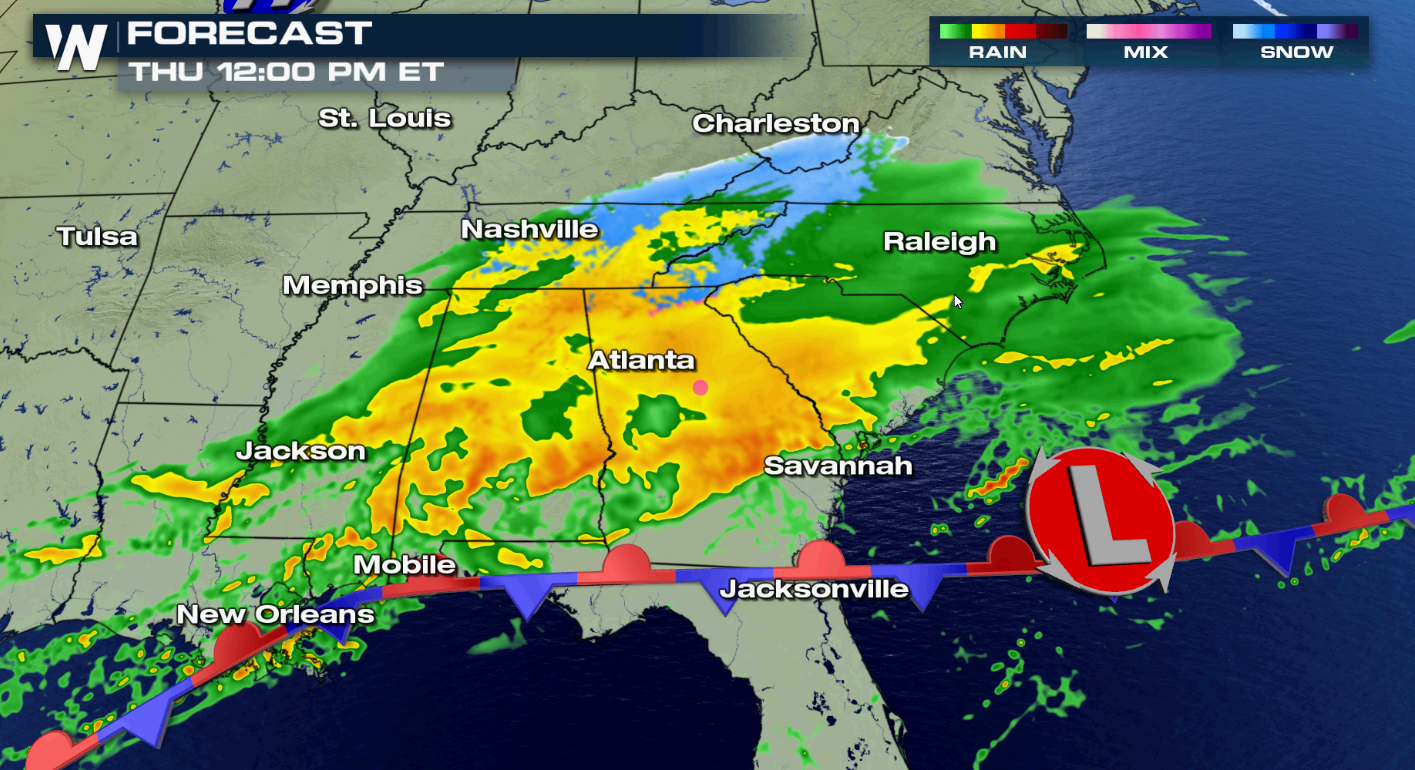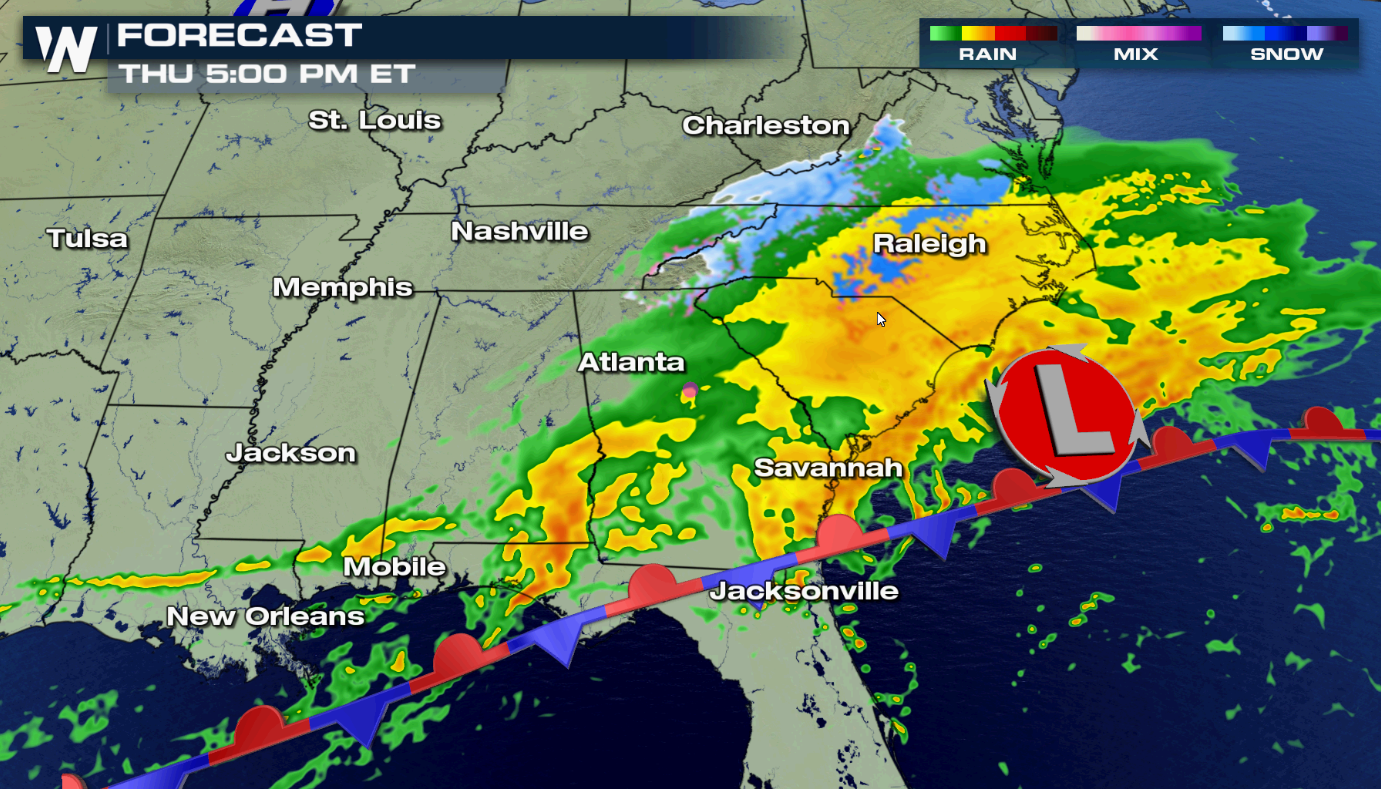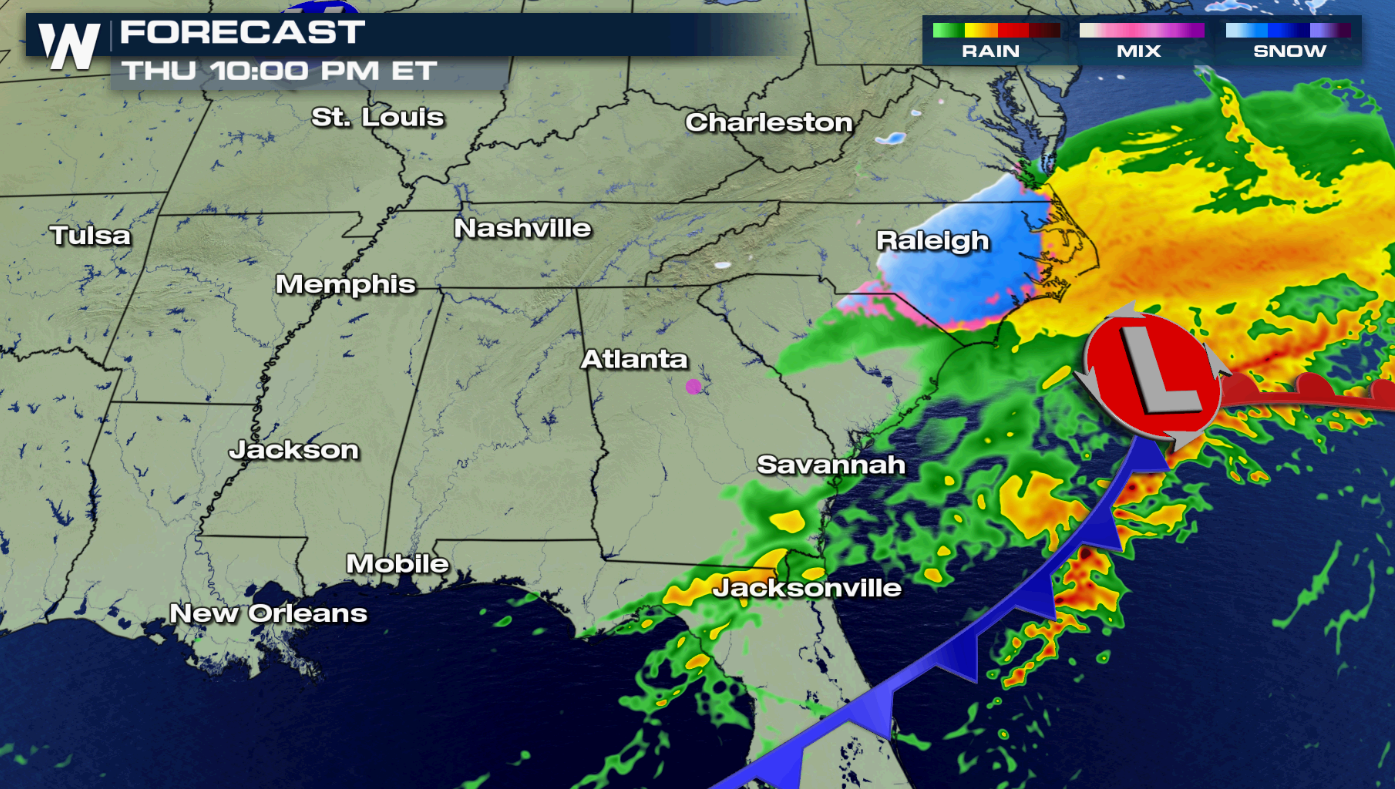 The rain should clear out by early Friday, setting up a drier but cooler end of the week and weekend.