Life-threatening flash flooding occurred quickly Wednesday across parts of Virginia and North Carolina. Counties and communities northeast of Raleigh, NC to the Virginia border were under flash flood warnings after two to four inches of rain had fallen since daybreak Wednesday. https://twitter.com/WeatherNation/status/1273254551303319553 The flash flood warnings extended into southwest Virginia, including the larger metropolitan city of Roanoke. Rainfall rates of a half-inch per hour were estimated by Doppler radar across a wide swath of these two areas, with isolated locations receiving an estimated one-inch/hour rainfall rate early Wednesday.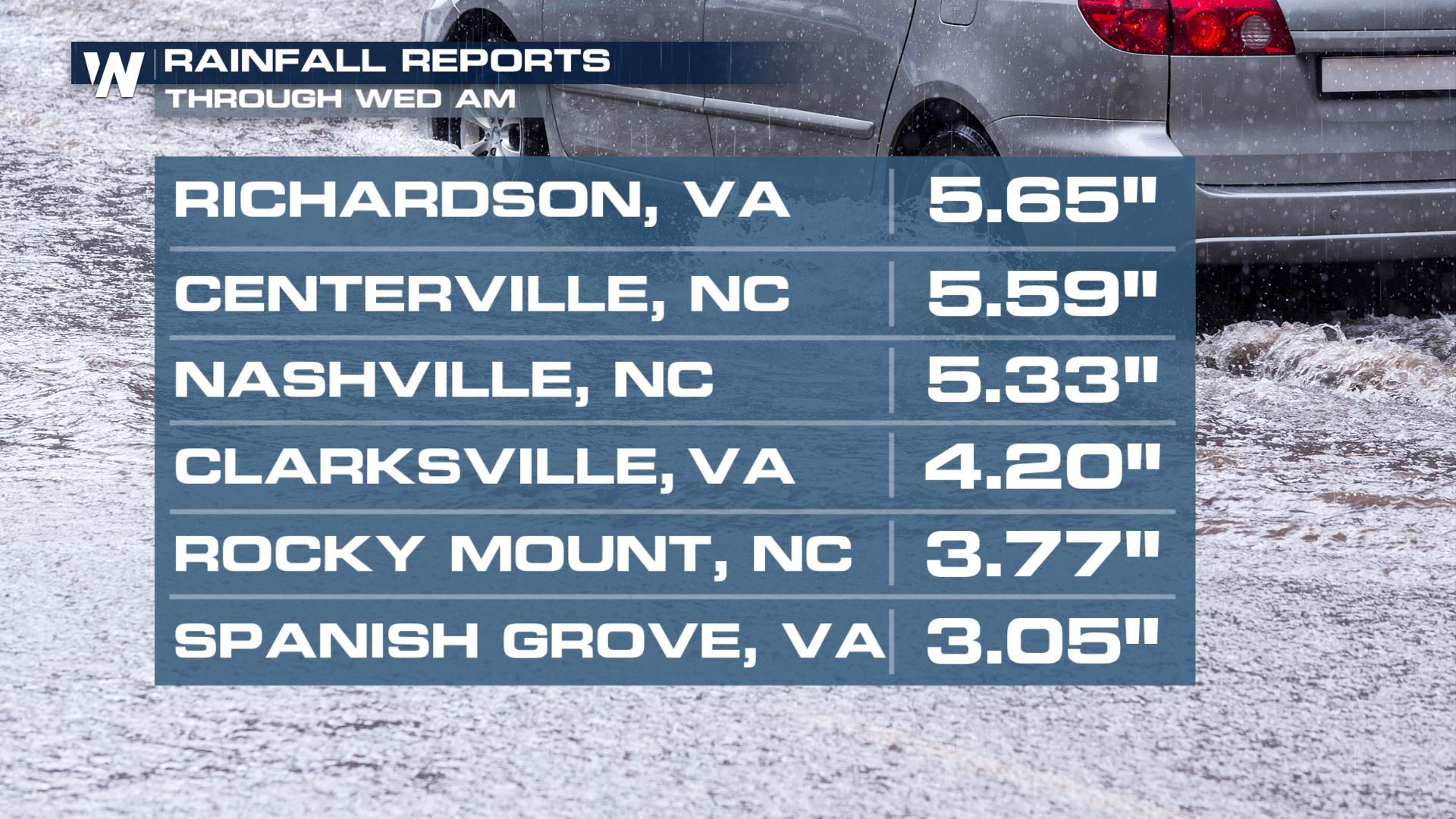 Observed rainfall reports through Wednesday morning, June 17 for select locations in North Carolina and Virginia, showing up to 3 to 5 inches! The heavy rainfall led to the flooding of creeks, streams, urban areas, highways, underpasses, and streets in parts of North Carolina and Virginia. You always want to remember "TADD." That acronym stands for "Turn Around, Don't Drown." Most flood-related deaths occur in vehicles. When it is safe, please send any flooding reports to your local National Weather Service Office. We spoke with Brandon Medina, Chief Deputy PIO of the Nash County Sheriff's Office about the local impacts and water rescue as a result of quickly rising waters. https://youtu.be/hw0Iek3voV0 Looking ahead, the weather forecast expects the heavy thundershowers to continue in this same region. The steadier, heavier, and more widespread bands of rain are anticipated to break apart a little bit more, however heavy showers will continue. Overnight Wednesday into Thursday, the weather will dry out for most of these water-logged communities, especially after 9:30 p.m. local time Wednesday. By Thursday drier weather will take hold for most, however a fair amount of afternoon thunderstorms should be expected.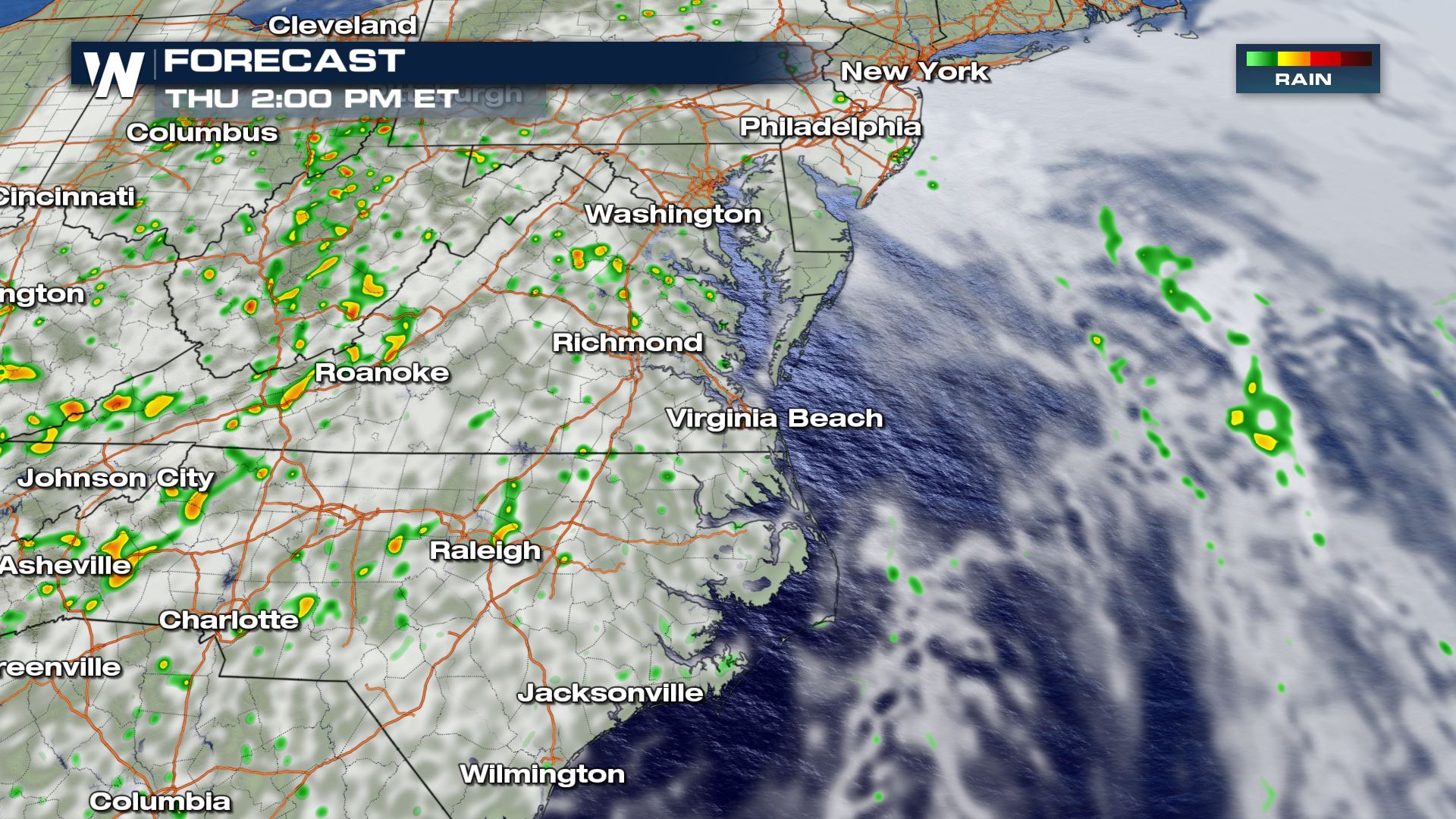 A forecast snapshot Thursday afternoon, June 18 where the picture shows fewer thunderstorms, but rain widely-scattered across the mid-Atlantic states. The wet weather has been associated with a stalled upper-level low pressure system in the mid-Atlantic region. This area of low pressure will start to move away Thursday, however spotty thunderstorms can still be expected (especially in the higher elevation mountains) across the Appalachians. This includes parts of Virginia, North Carolina, Kentucky, West Virginia, Tennessee, and Maryland. https://twitter.com/NWSWPC/status/1273261252266123264 Slowly but surely, the stalled weather system will soon depart this area. However, lingering heavy rain can still trigger additional flooding and flash flooding. Always be mindful of your surroundings and stay aware of the latest weather forecast.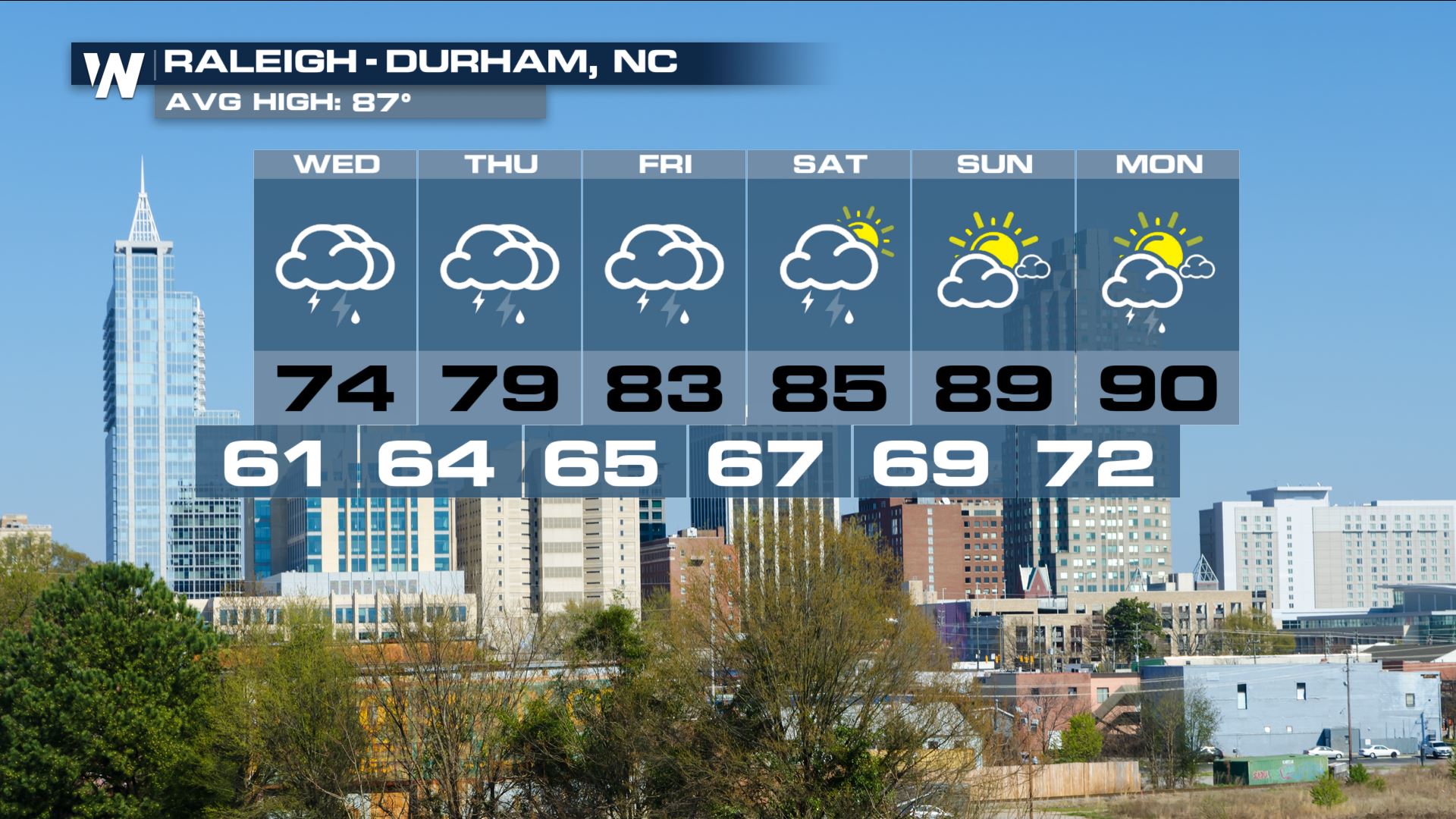 Stay with WeatherNation as we follow this developing weather story.