A strong low pressure system in the upper-levels of the atmosphere continues to bring some much needed rain to many areas in the Southwest. Drought conditions have dominated the region over the past few months, so this rain will be very helpful to improve those conditions.  The latest drought monitor is seen below: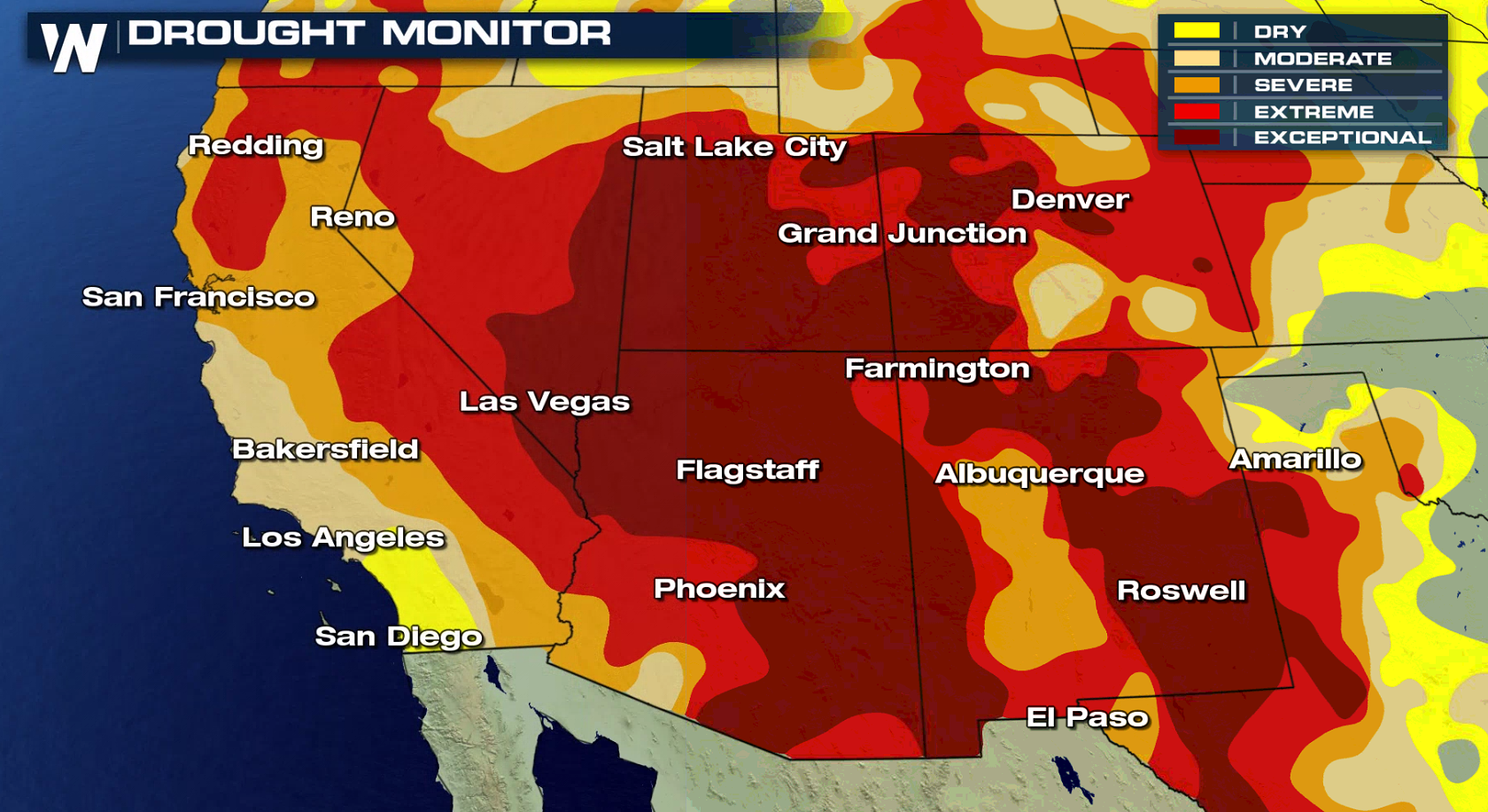 Alerts
A flash flood watch AND a new flash flood warning has been issued for parts of Southern California and Arizona for possible rounds of rain that could equate to flooding concerns through tonight (Wednesday night).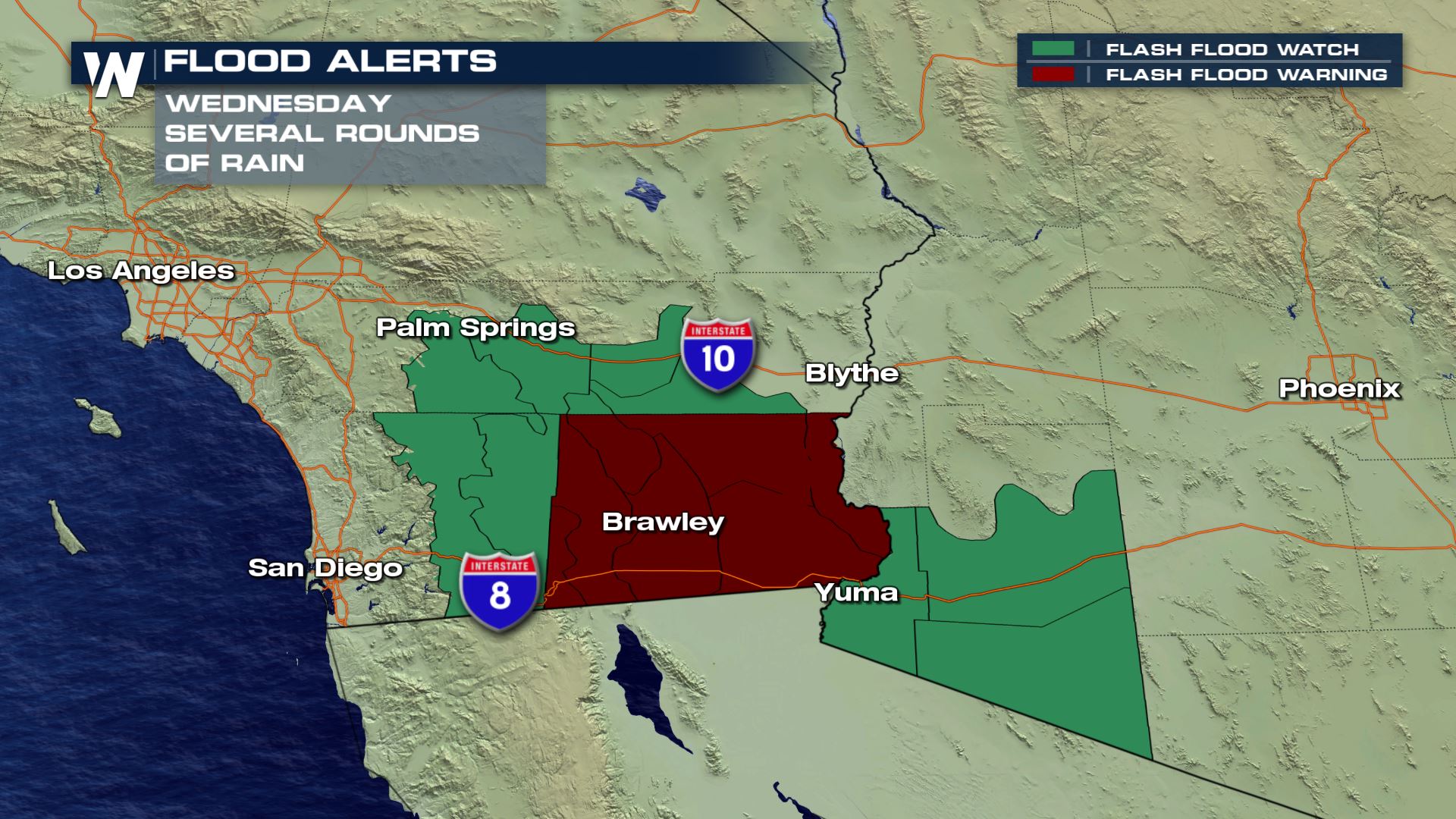 In addition to flash flood watches and warning, the Weather Prediction Center has highlighted a few areas including where the ongoing rain is happening now and where the rain is expected to fill in by this evening and tonight.
Forecast
Rain has already started across the California and Arizona border. An occluded frontal boundary at the surface continues to push inland throughout the rest of the day today which will continue to surge in Pacific moisture to the desert southwest.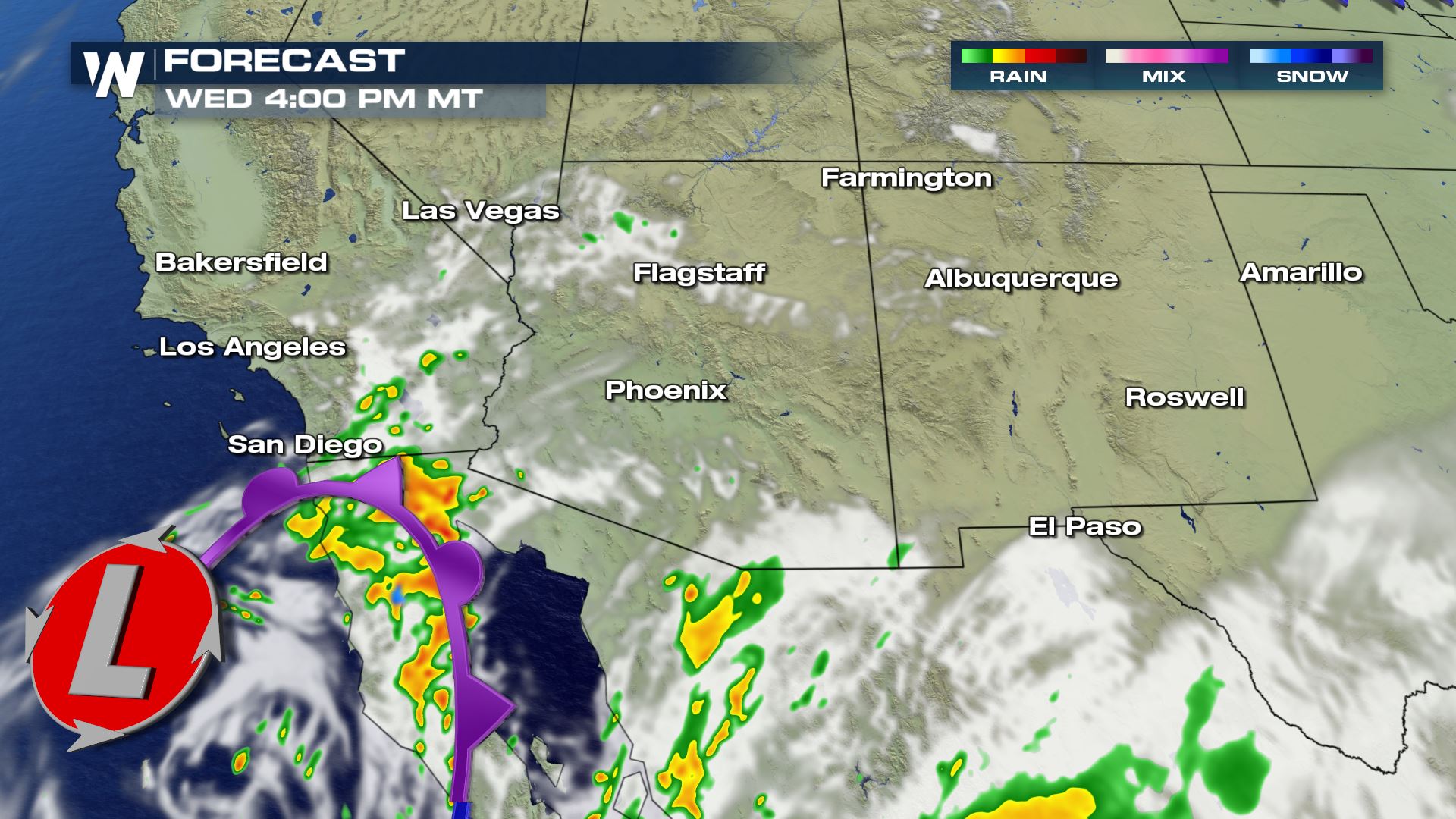 By tonight, rain fills into southeastern Arizona for areas like Tuscon.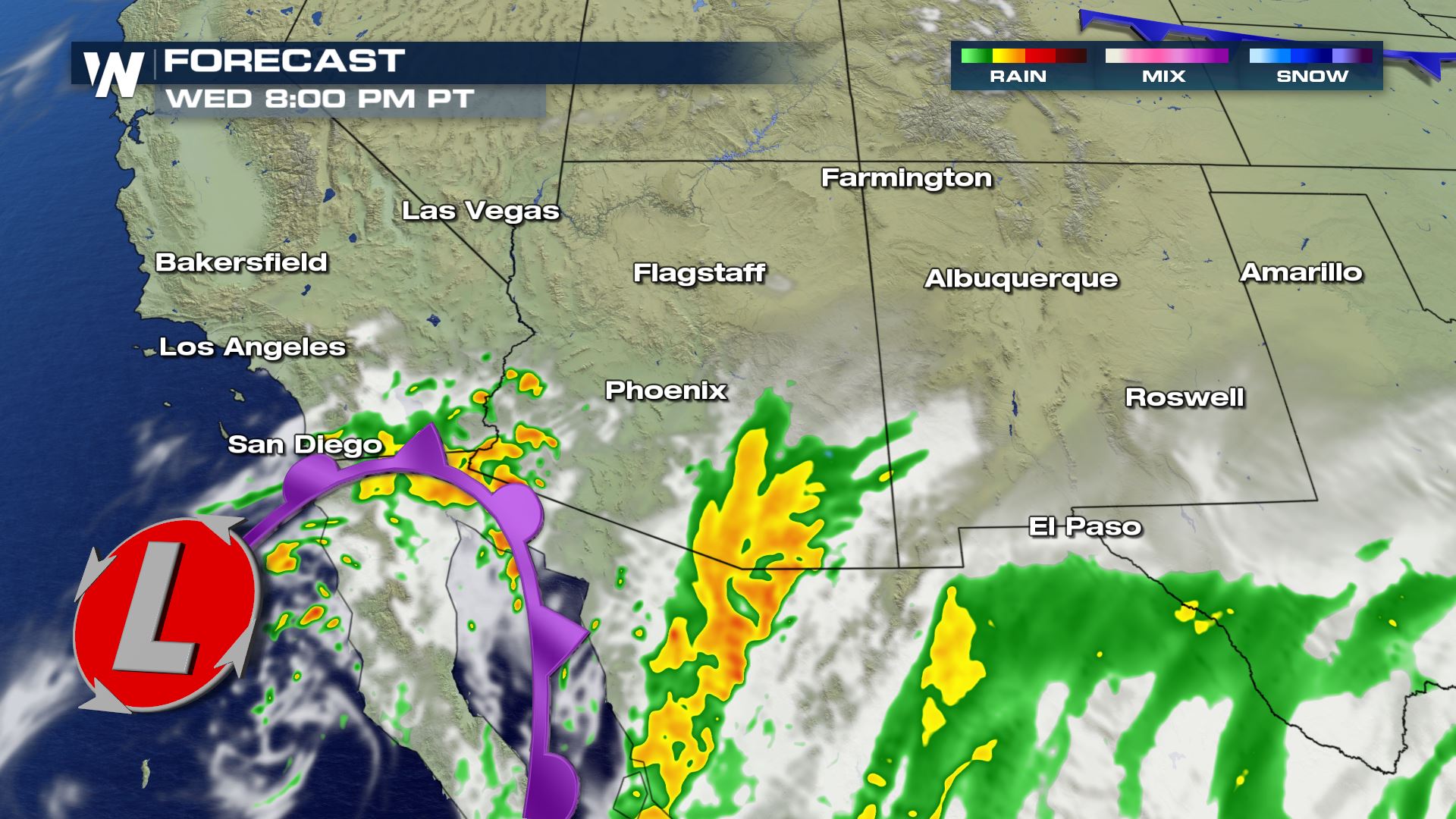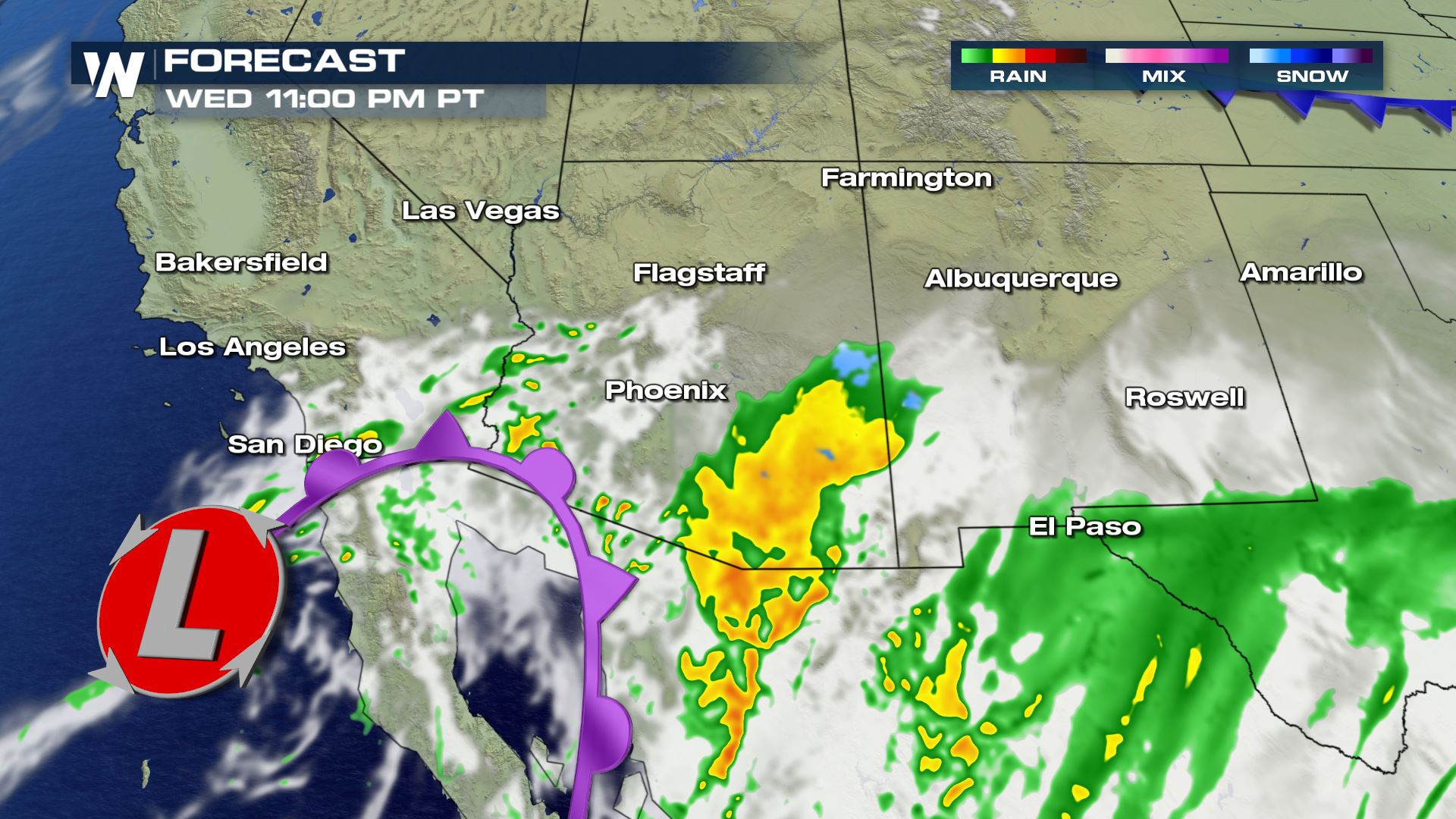 The last of this first batch of rain for the southwest comes to a close by Thursday. Notice how some of the higher elevation points may pick up on some snow.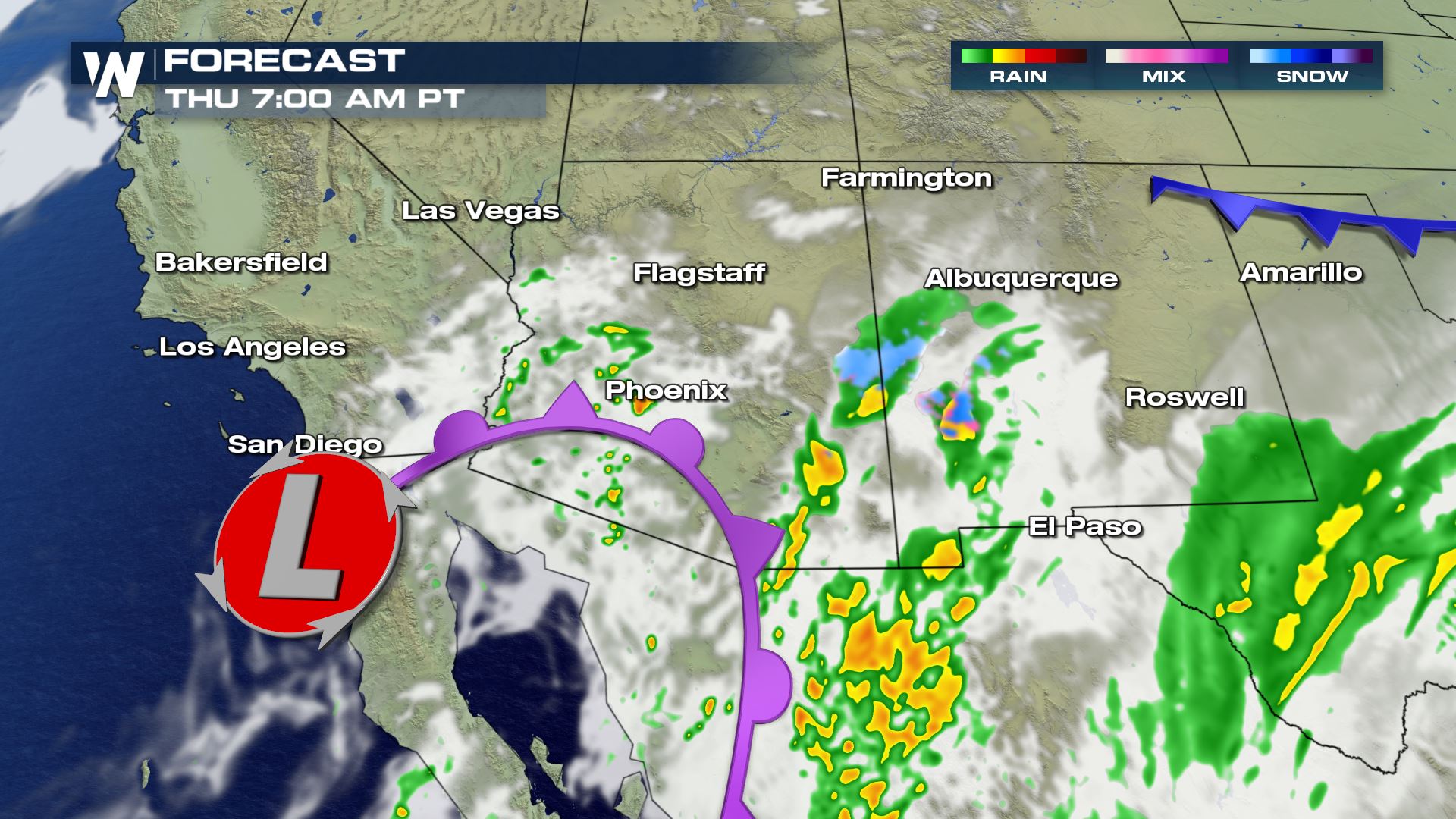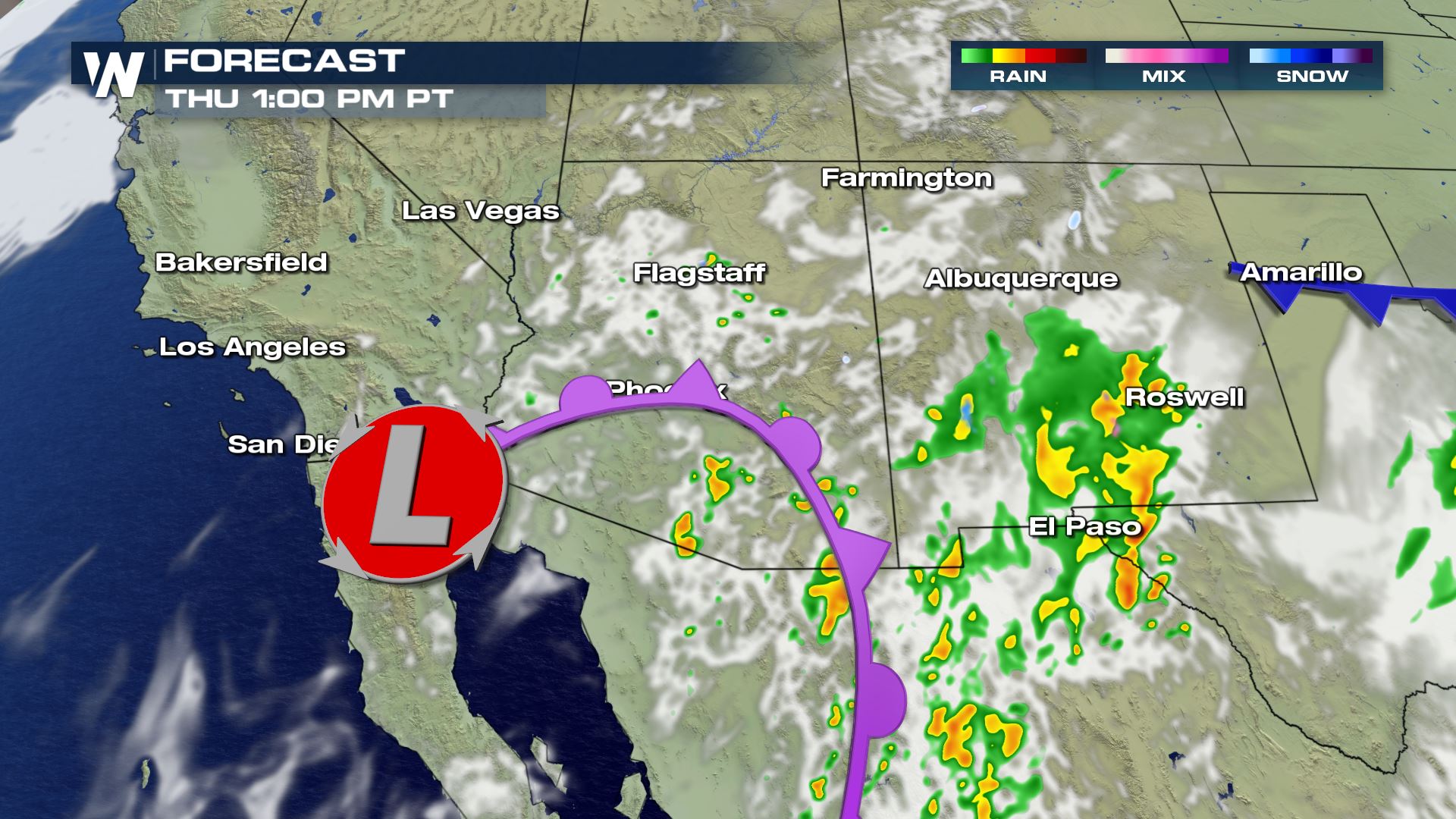 Accumulation Forecast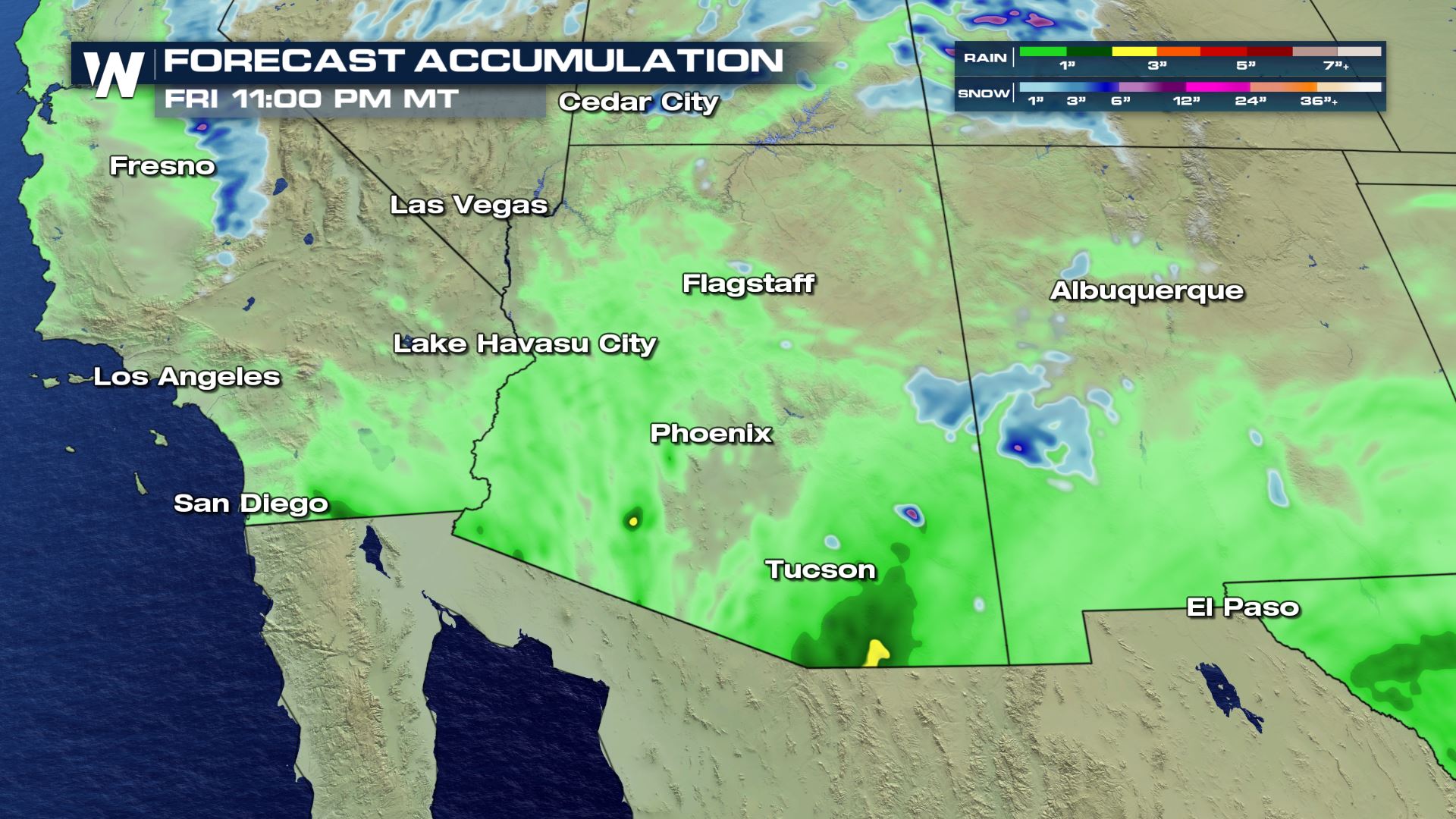 More updates are on the all day on WeatherNation. Watch us for free on Roku, Appletv, Amazon Fire and Pluto TV. We are also available for free on Tubi.