A cold front moving through the southeastern United states will bring additional rain to areas already rather soaked from this past week. As this front heads towards the Atlantic coast during the peak of afternoon heating we may see some storms organize along the frontal boundary and bring in a strong to damaging wind threat.
Severe Outlook
The area most favorable to see severe storms will be over North Carolina and southeast Virginia. There is still a bit of uncertainty in the forecast about just how rowdy storms may be but as mentioned, the cold front will provide the lift and organization for storms to bring strong to damaging wind gusts.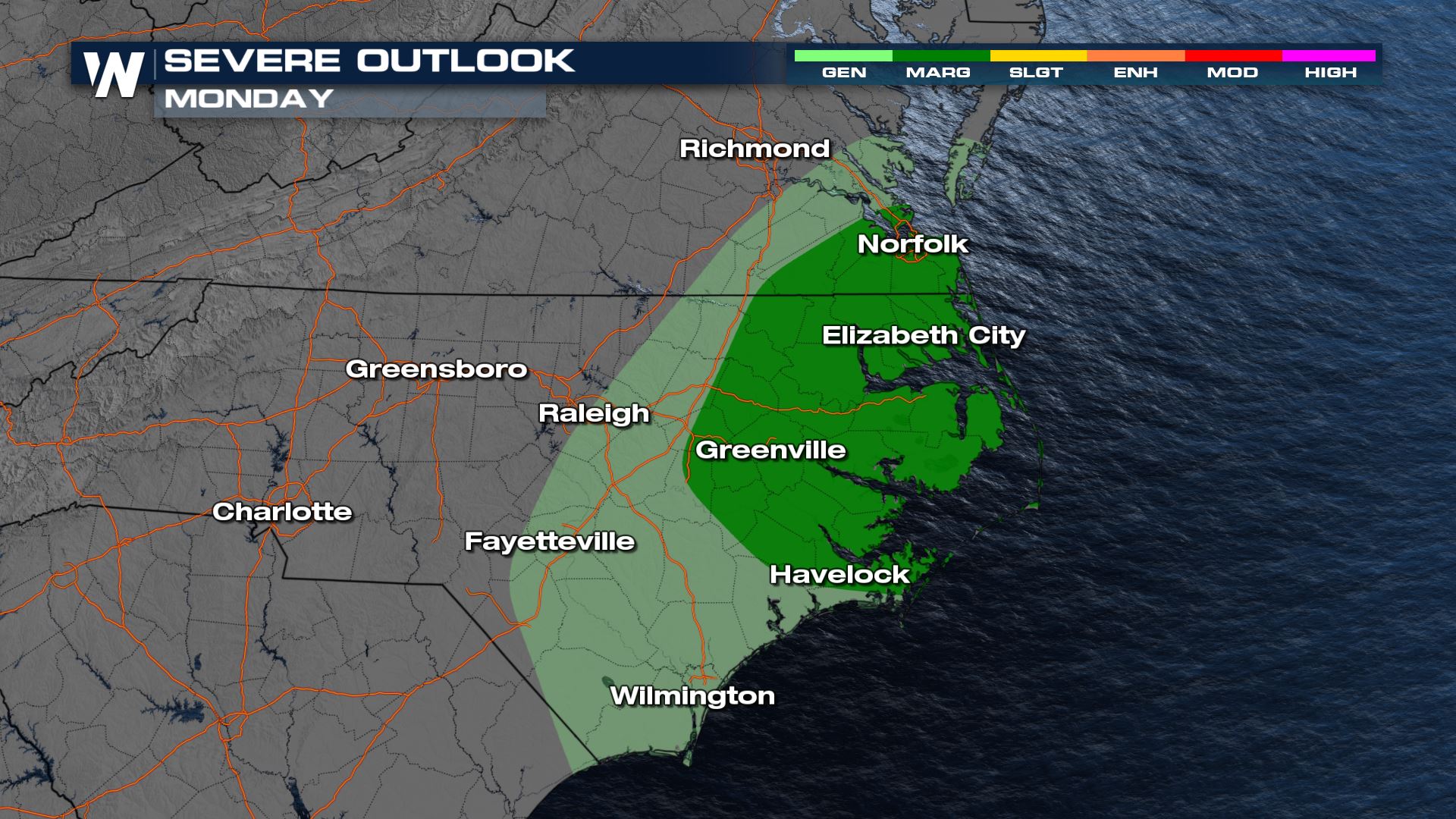 Down the frontal boundary, Florida and southeastern Georgia's thunderstorms will likely be below severe criteria but we will still see storms that produce frequent lightning, gusty winds and brief heavy rain as the squall moves through.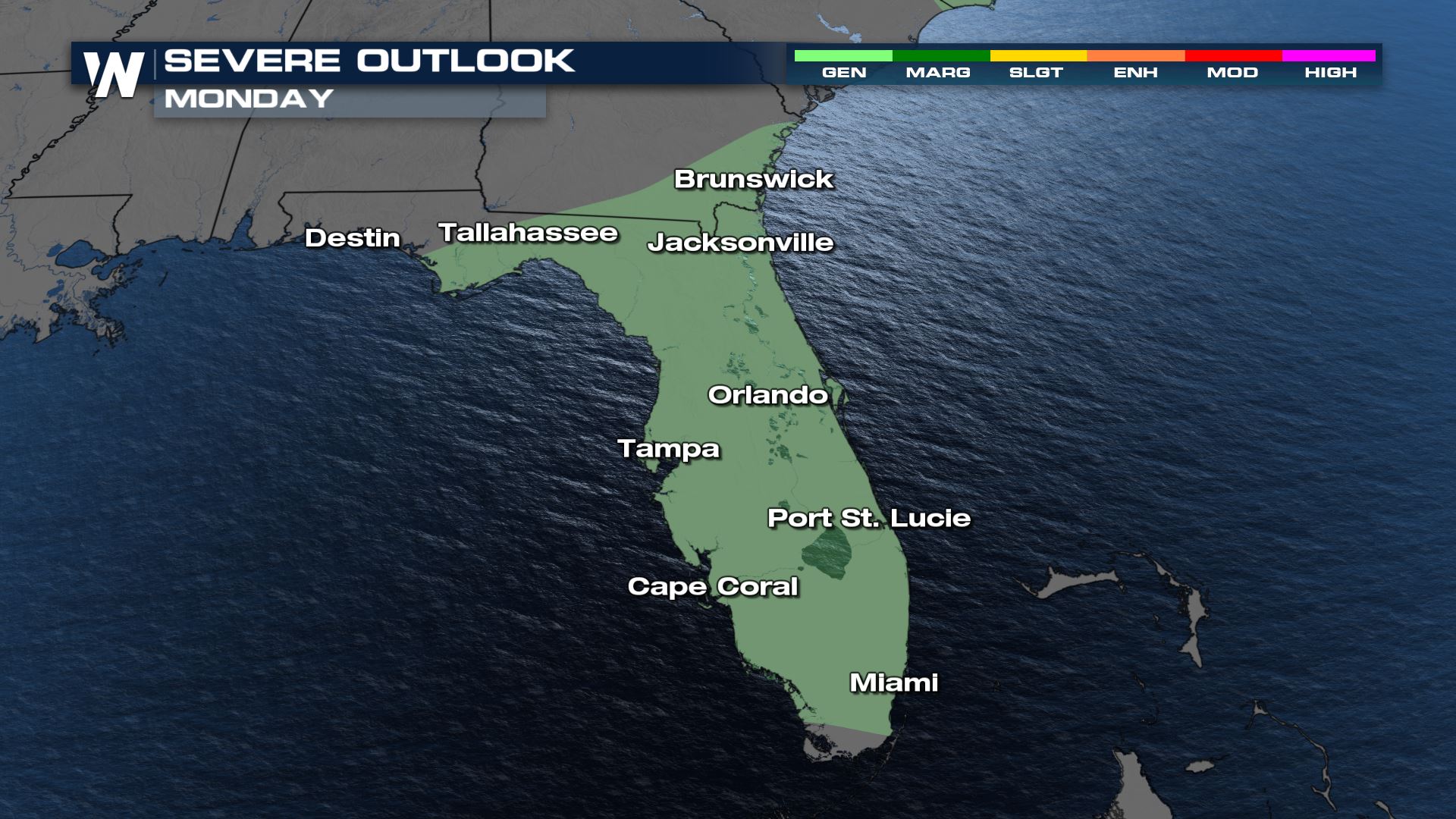 Forecast
There is already rain happening across the southeastern US and as we monitor this frontal boundary throughout the day here is what our forecast models are trending towards with the timing.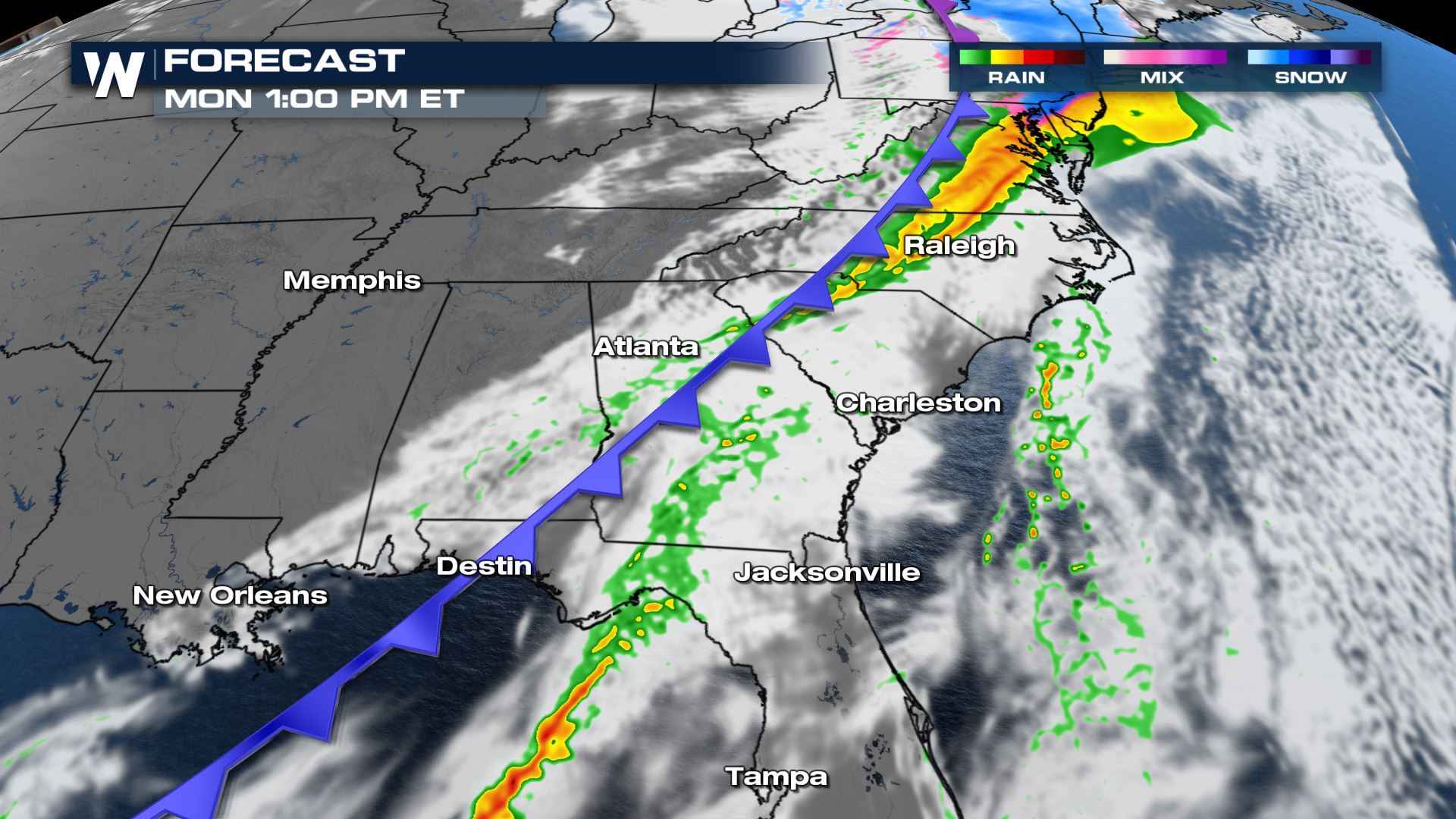 Around 2-3 pm ET will enhance the potential for stronger storms across North Carolina and Virginia. Notice how our in house BAMS 3K model organizes these storms, along the front this is where wind gusts will be highest and strongest.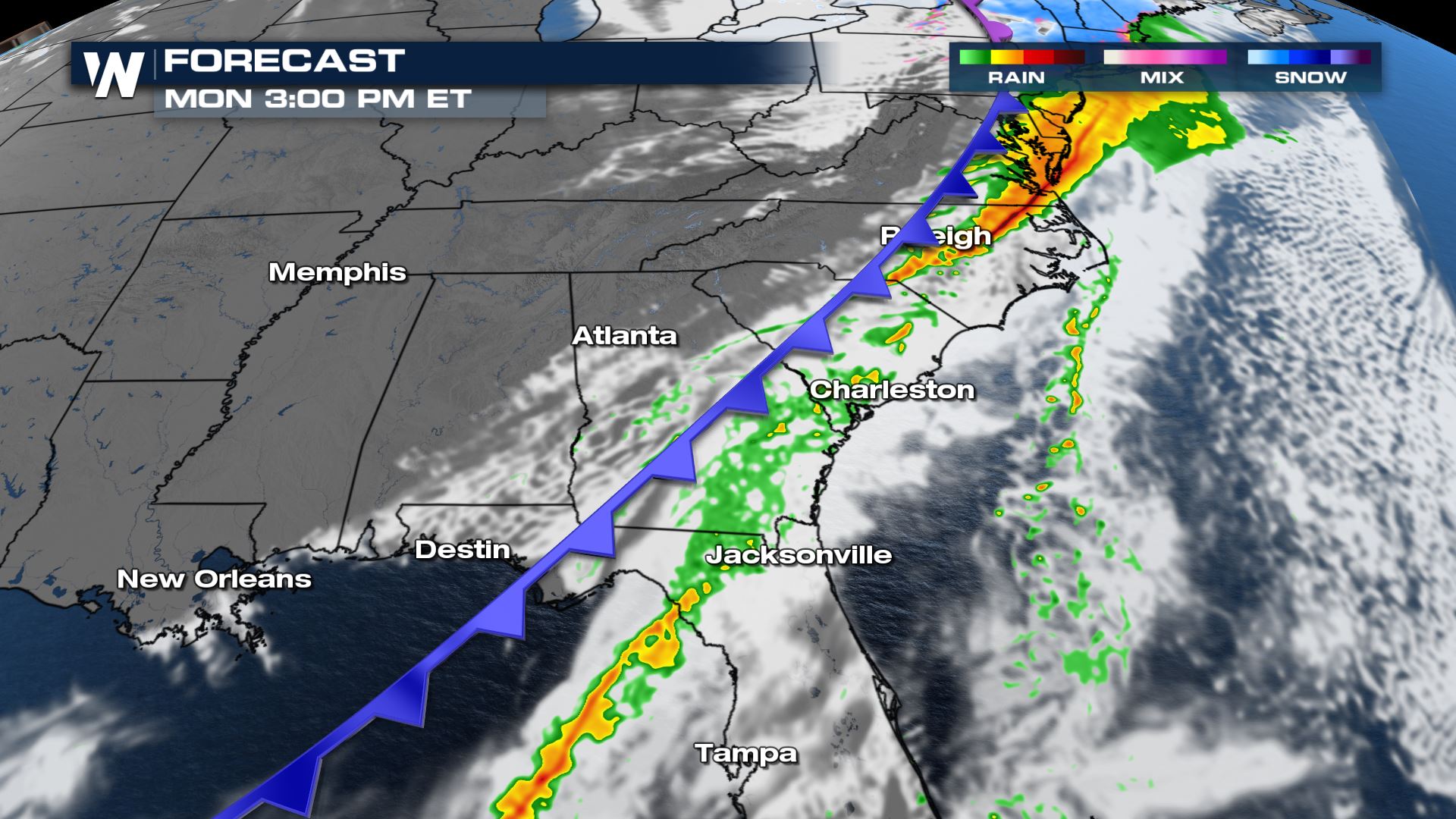 On the tail end of the front Florida, Georgia and the coast of South Carolina may see some heavier rain and general thunderstorms around 5-6 PM.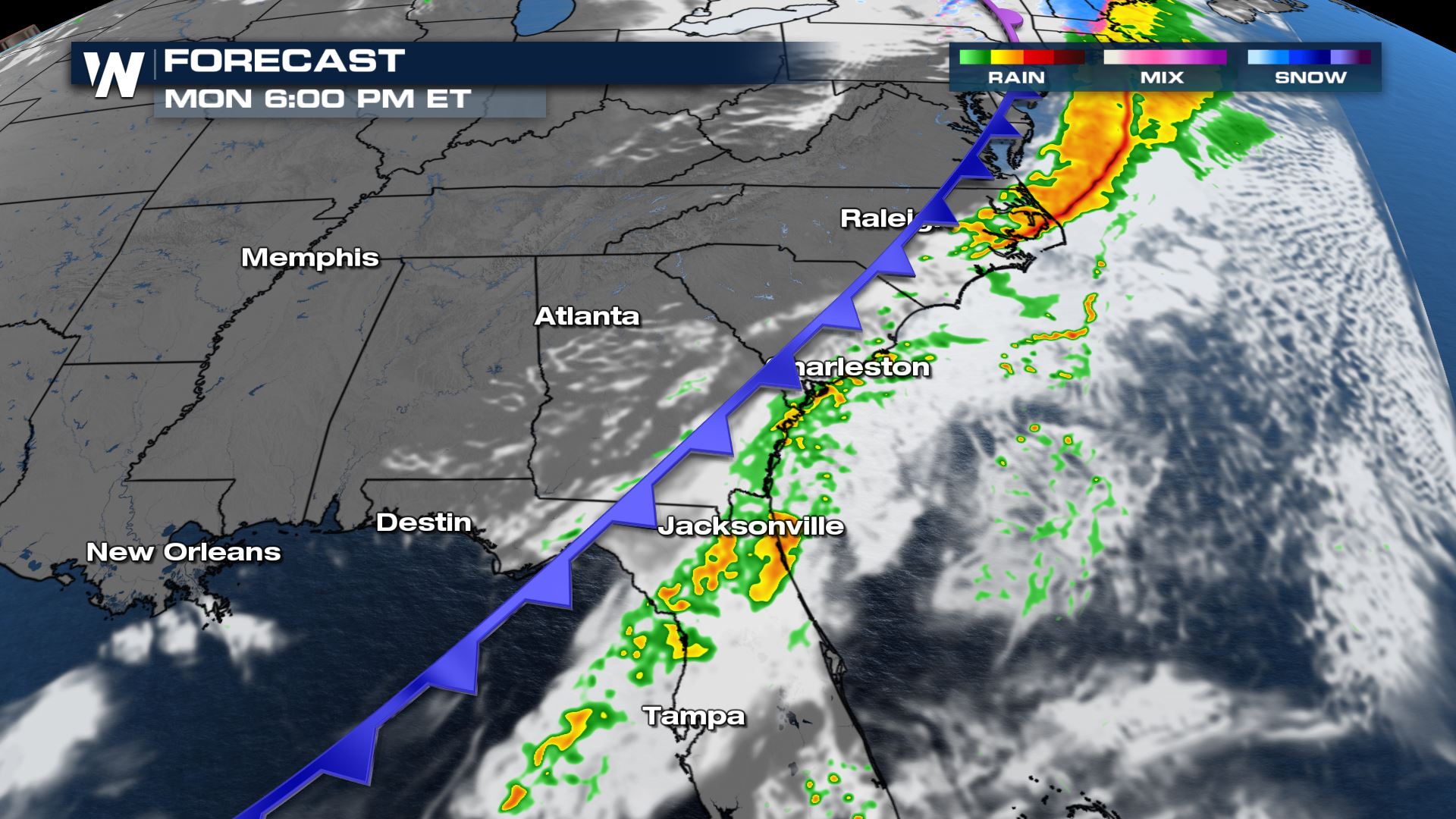 By nightfall, storms exit into the Atlantic.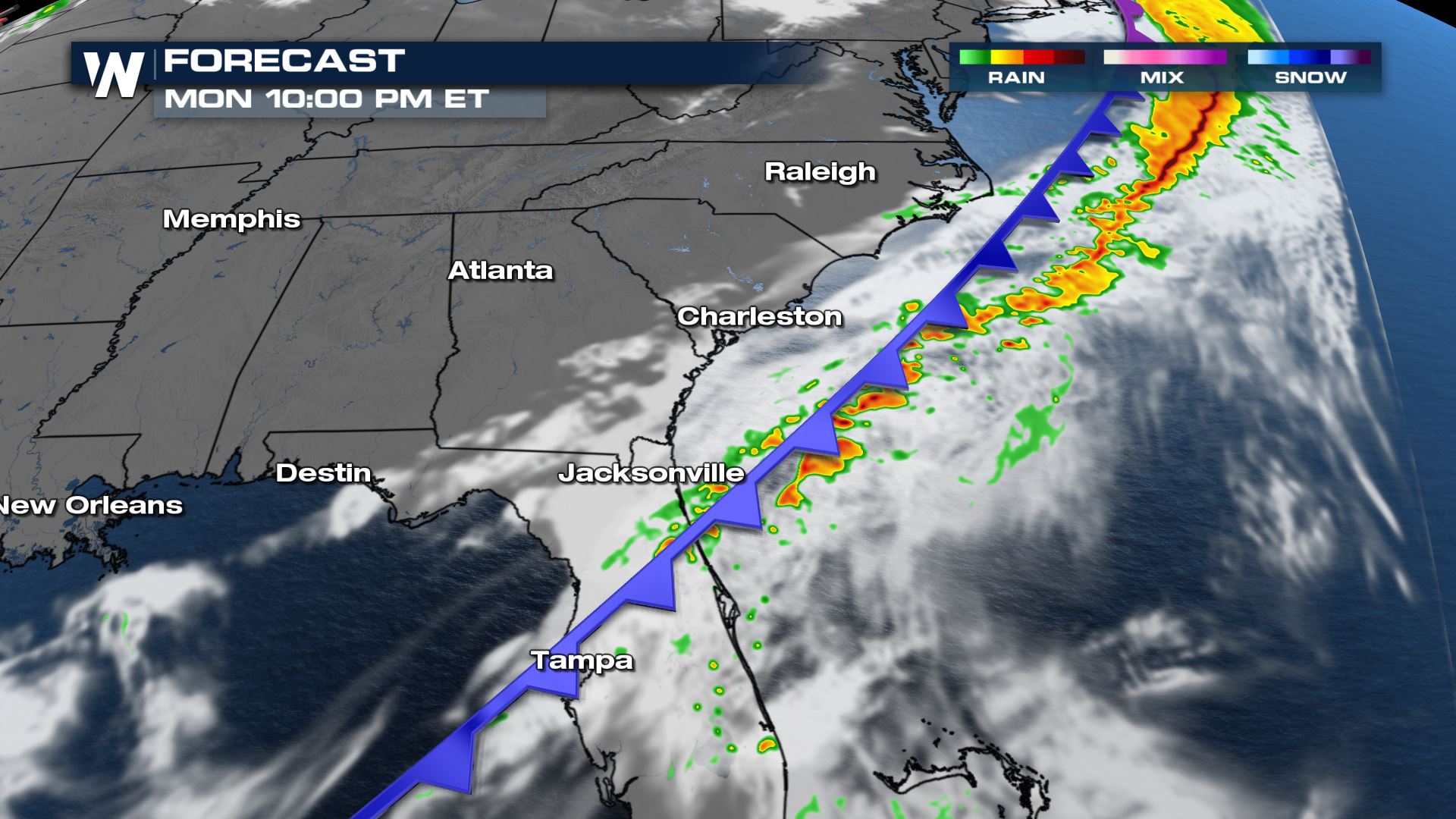 Forecast Rainfall
The southeast has been oversaturated since last week. Any additional rainfall will likely cause some flooding concern. With this frontal boundary moving through we may still manage to get up to an inch of rain in some localized spots.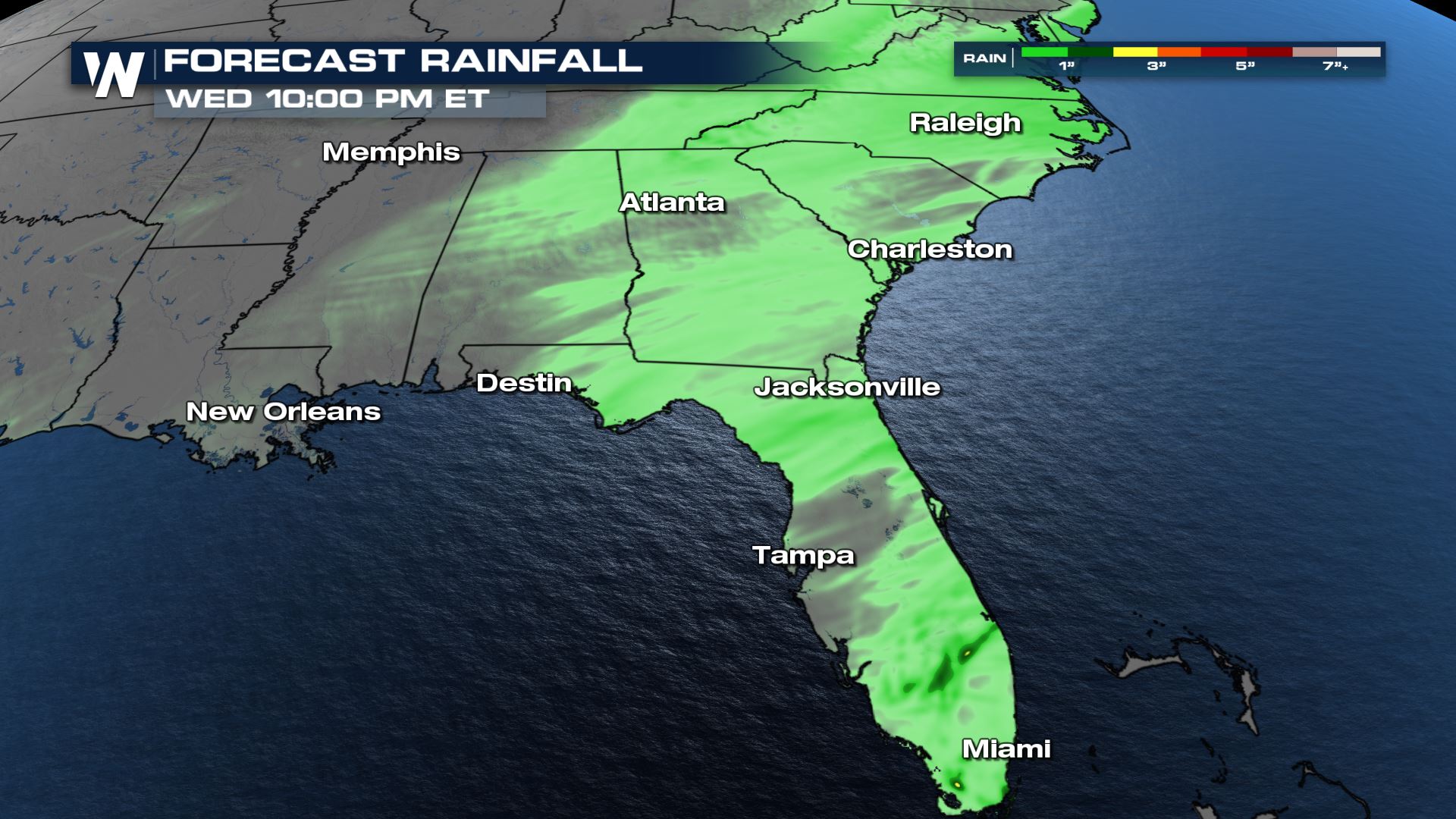 Over the past few weeks, the Southeastern U.S. has received well above average amounts of rain.  In just the last seven days, dual-polarization Doppler radars have estimated some areas have received over 3" - 4" of rain with a 'bulls eye' coming in to be estimated at over 6"!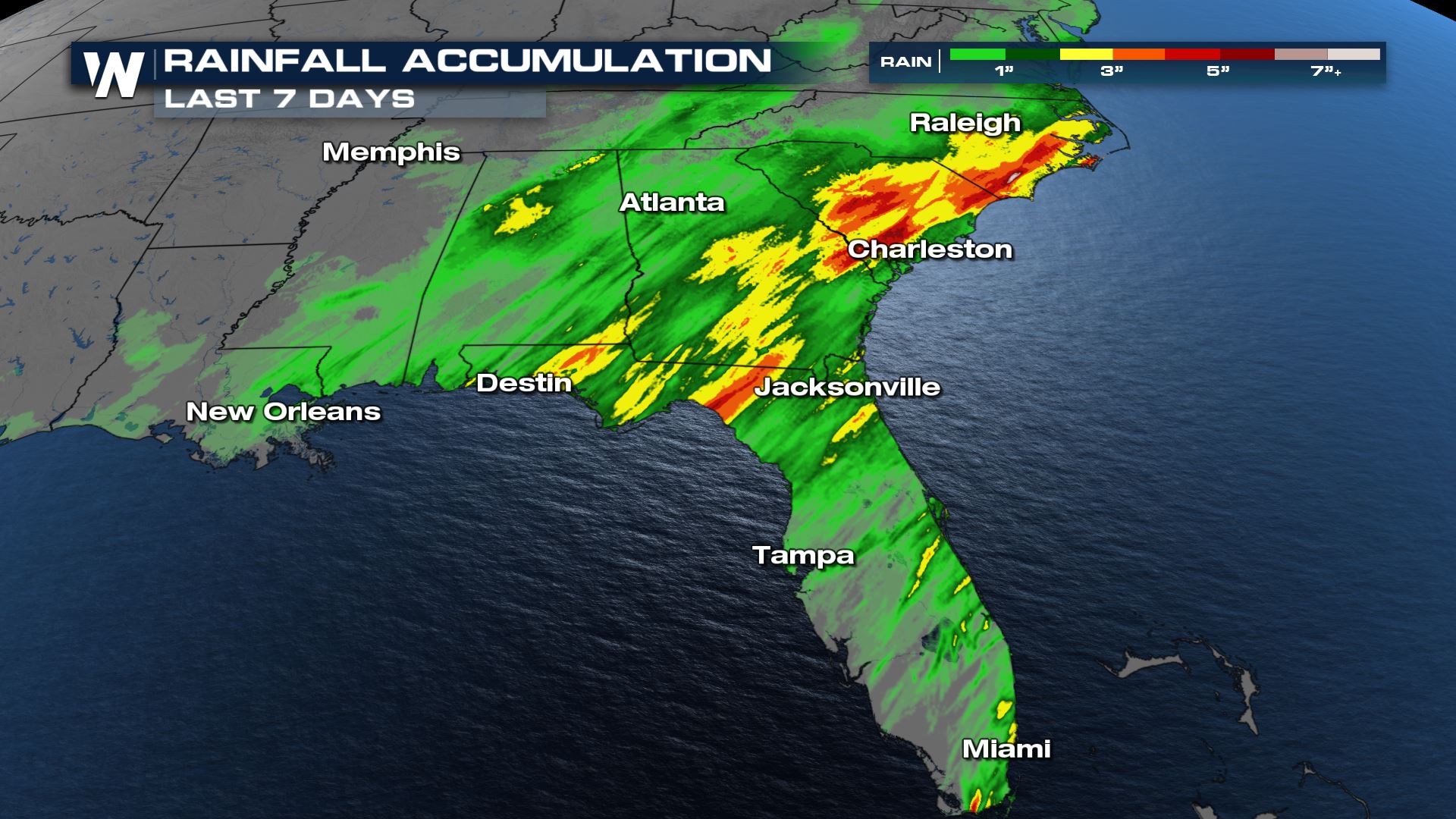 If you are to compare how much rain has actually fallen to how much rainfall would fall on average over the past 30 days, some spots have sported between 200% - 300% above average!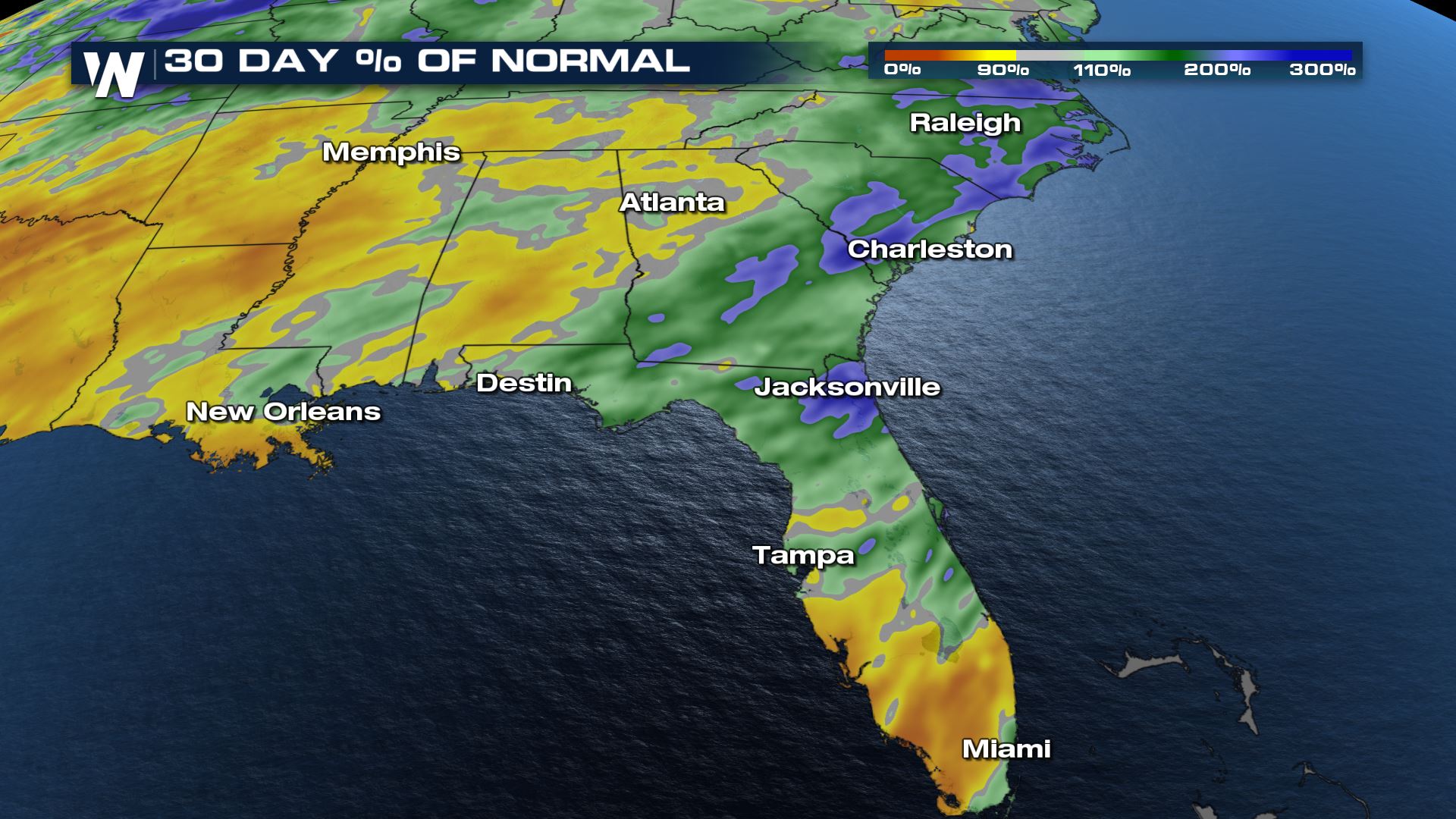 This recent rain has caused a number of flood alerts to be issued and are still currently in effect from the Deep South to the Mid-Atlantic.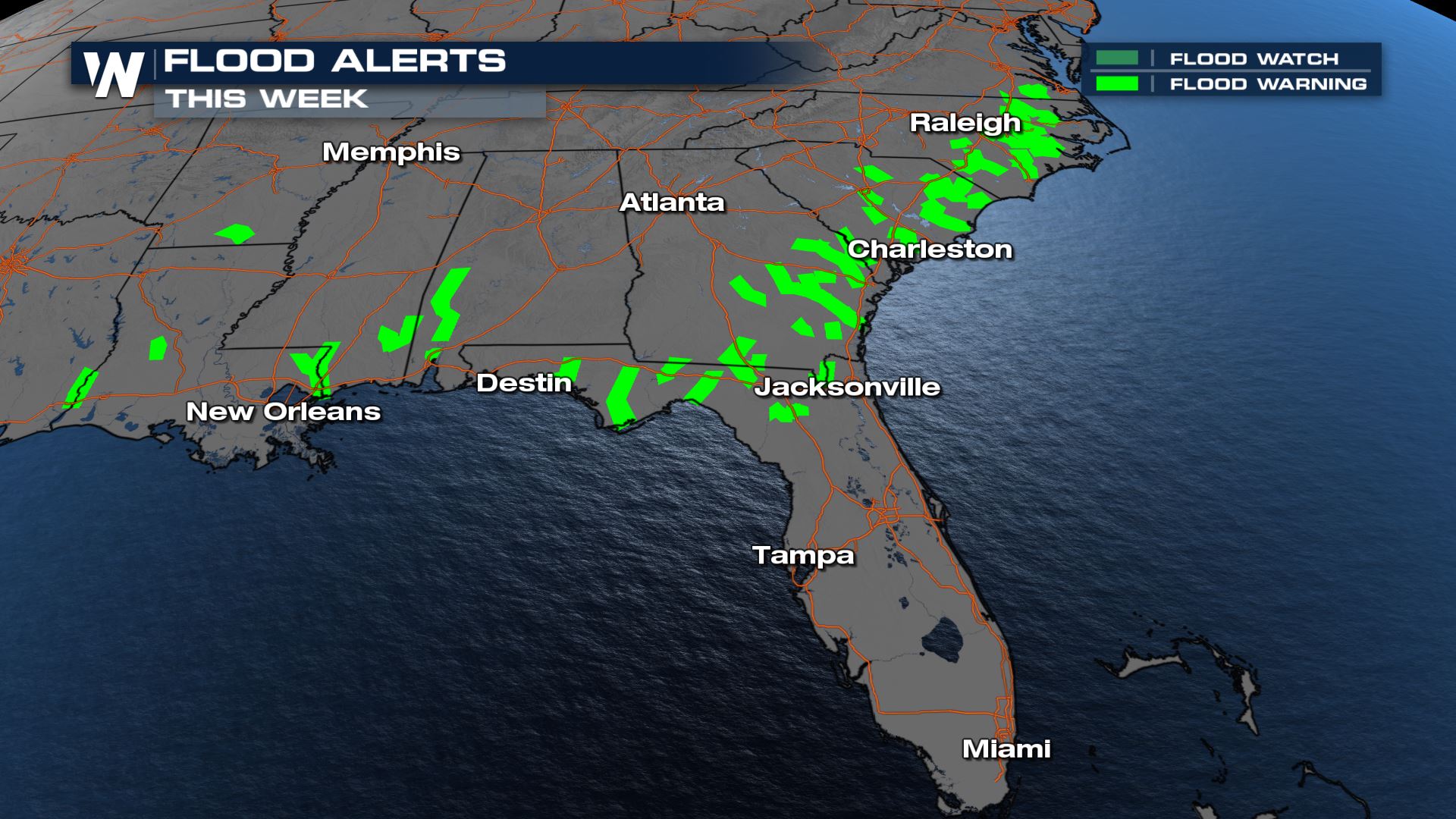 Stay with WeatherNation for all your weather information.