A shortwave of energy moving out of the Rockies will be the focus for severe storms today from the High Plains to the Great Lakes.  Many states are under a severe weather risk for Wednesday and Thursday morning.  A lot of the same areas that had severe storms on Tuesday will see more of the same for Wednesday. Here is the latest forecast.
Severe Outlook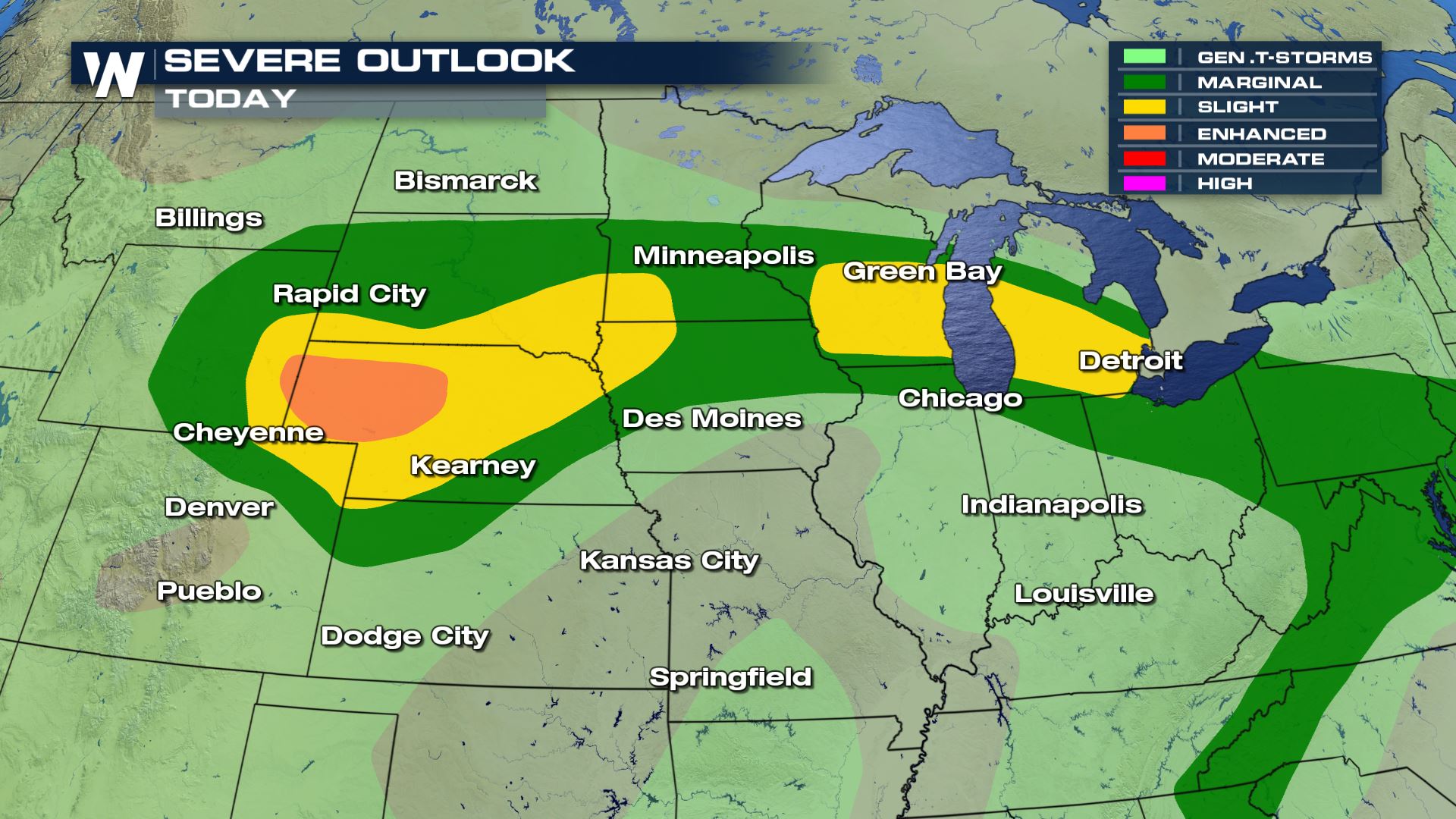 Severe storms will be possible anywhere from Wyoming and Colorado into the Great Lakes.  All these areas will need to be weather aware for this afternoon and evening.
Severe Risks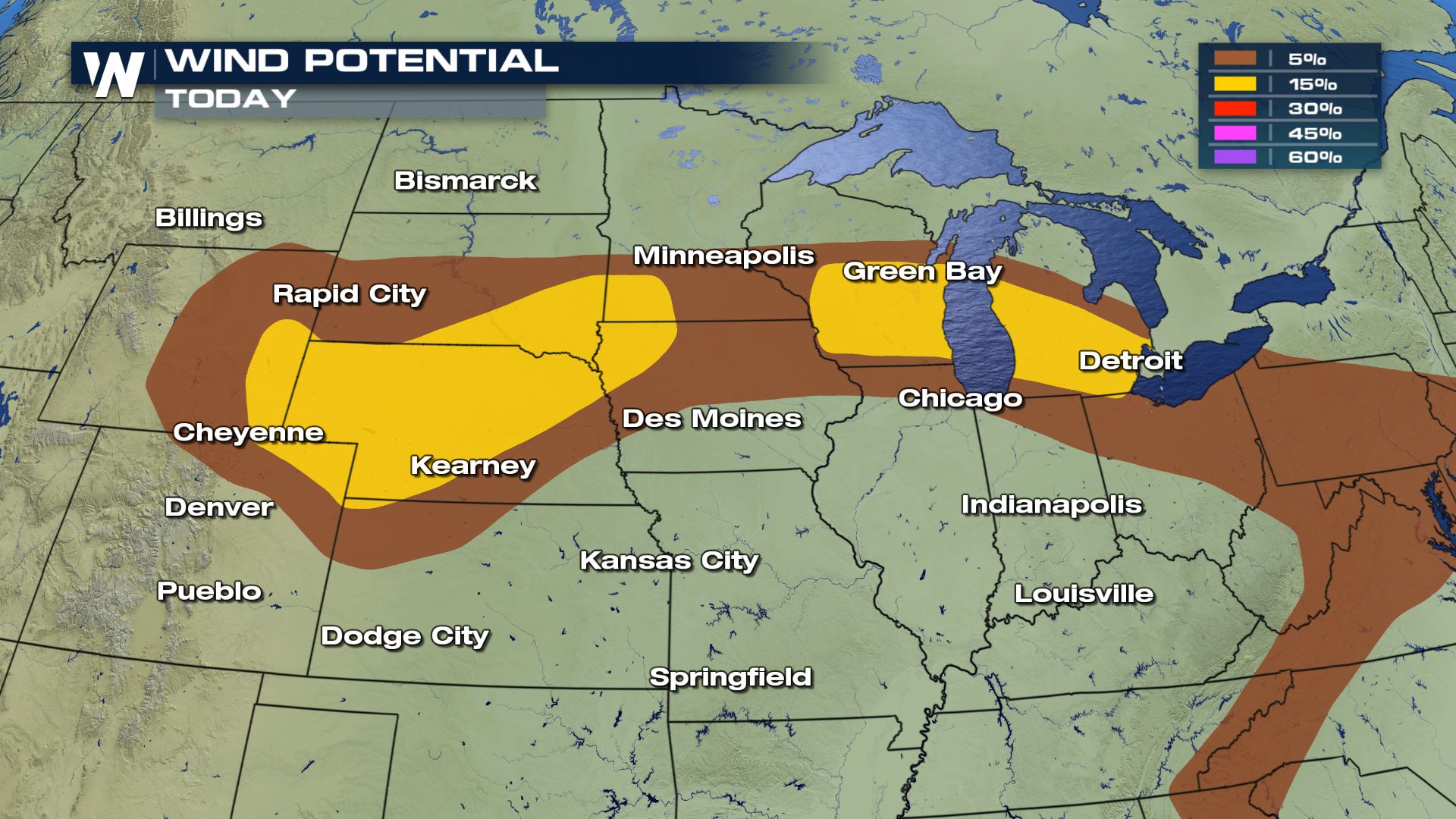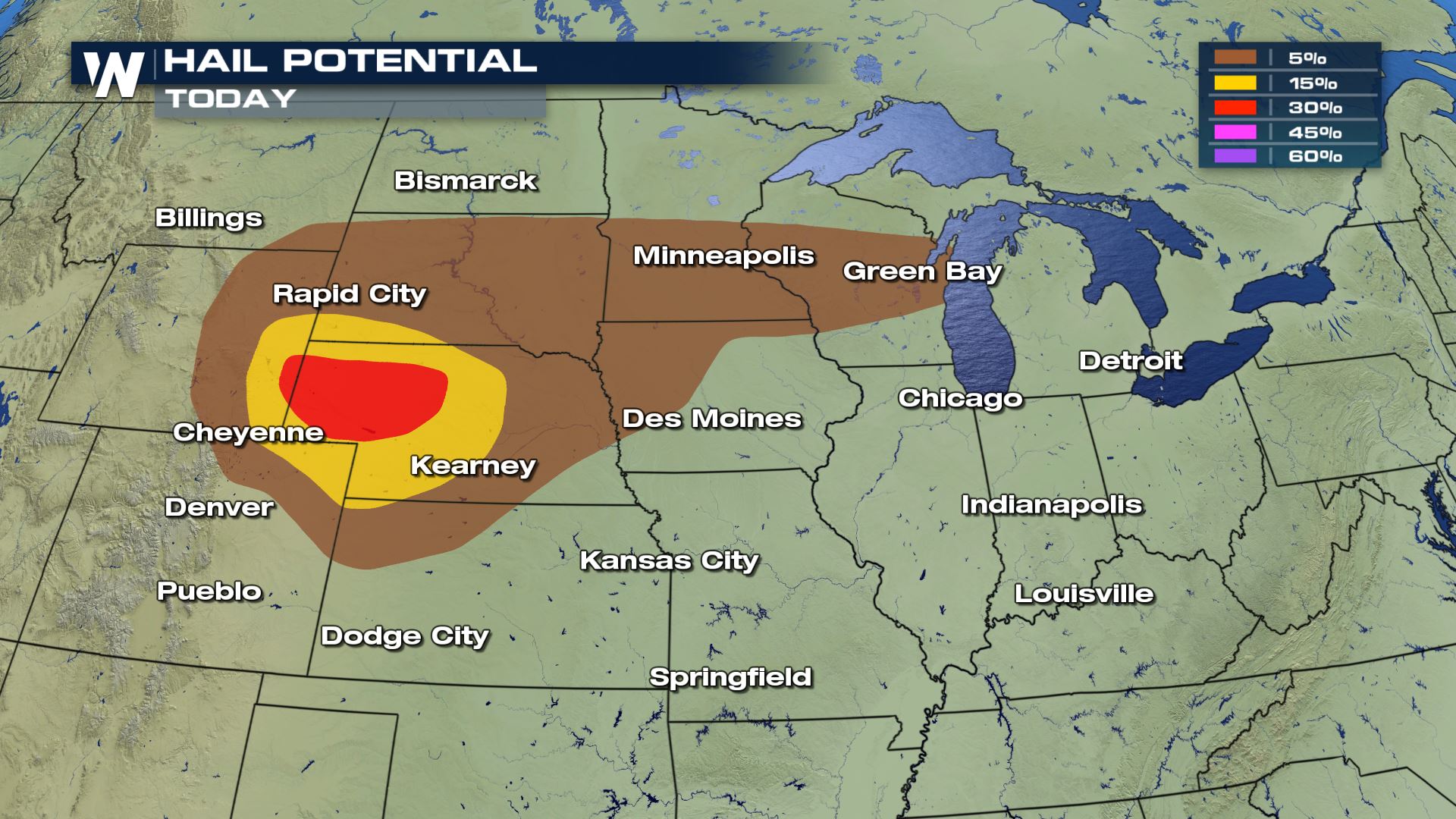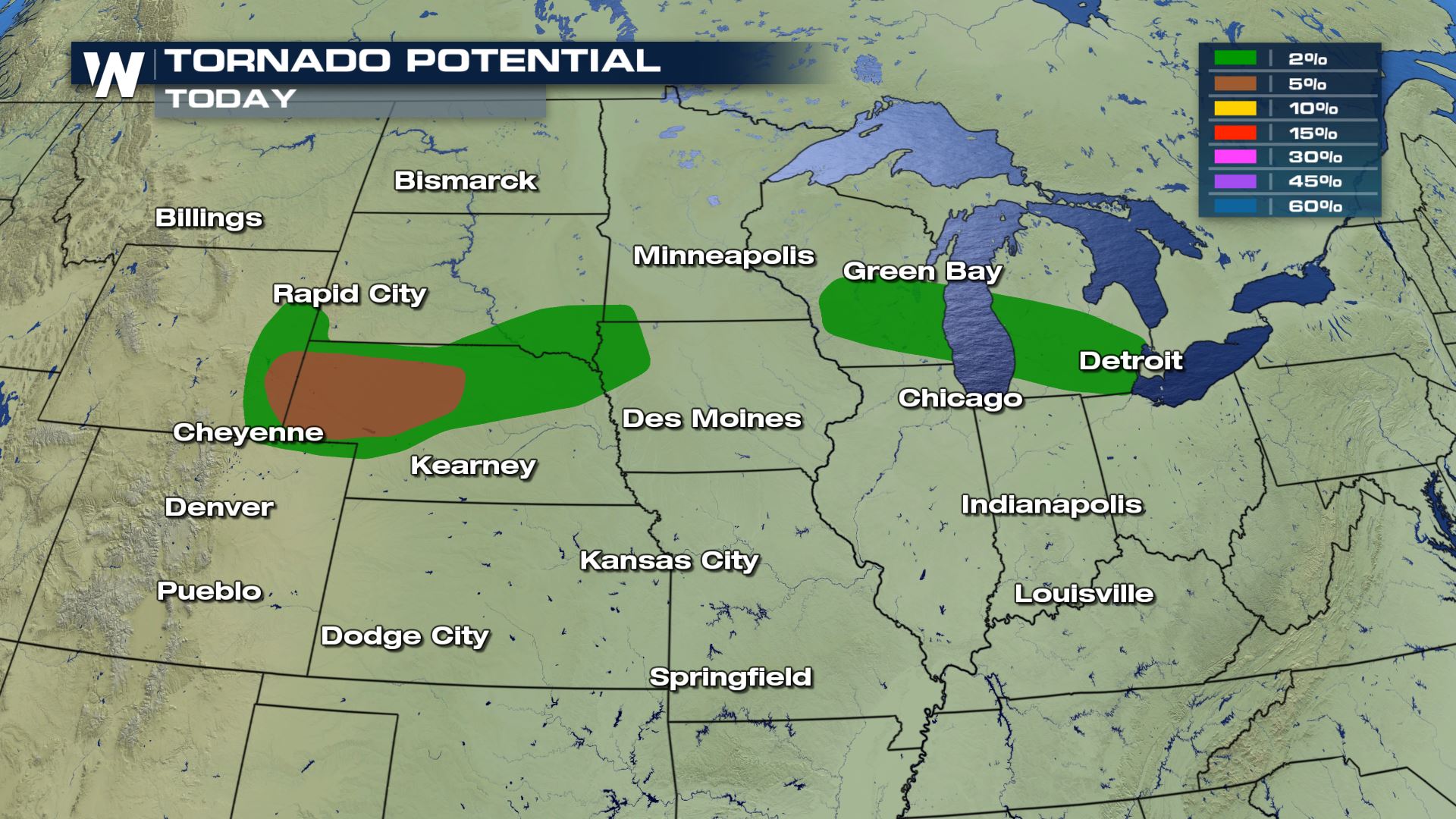 All modes of severe weather will be possible today including hail over 2" in diameter, winds greater than 70 mph and a few strong tornadoes.  After what happened in Sioux Falls, South Dakota on Tuesday night, you want to be prepared for night time severe storms.
Forecast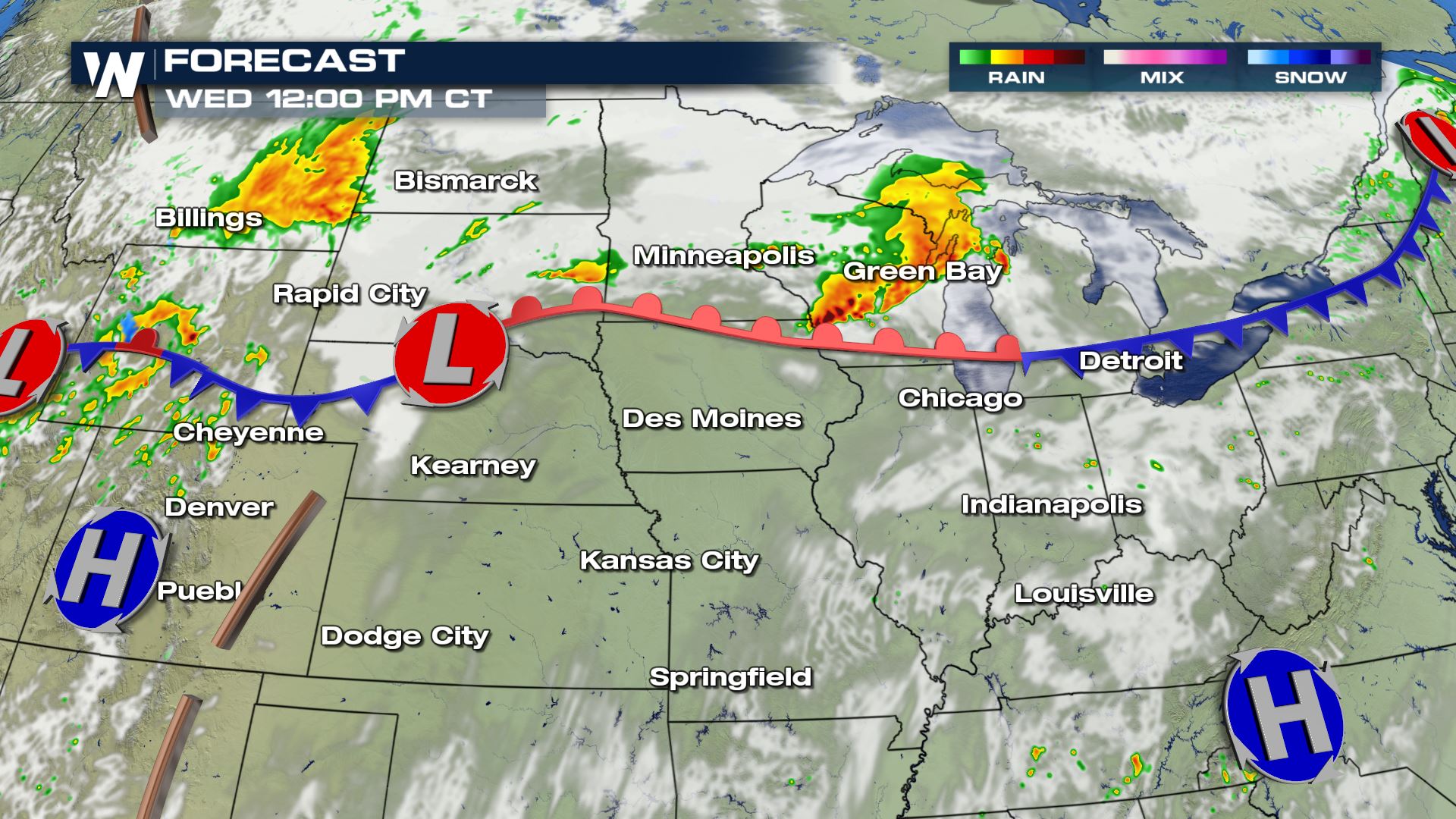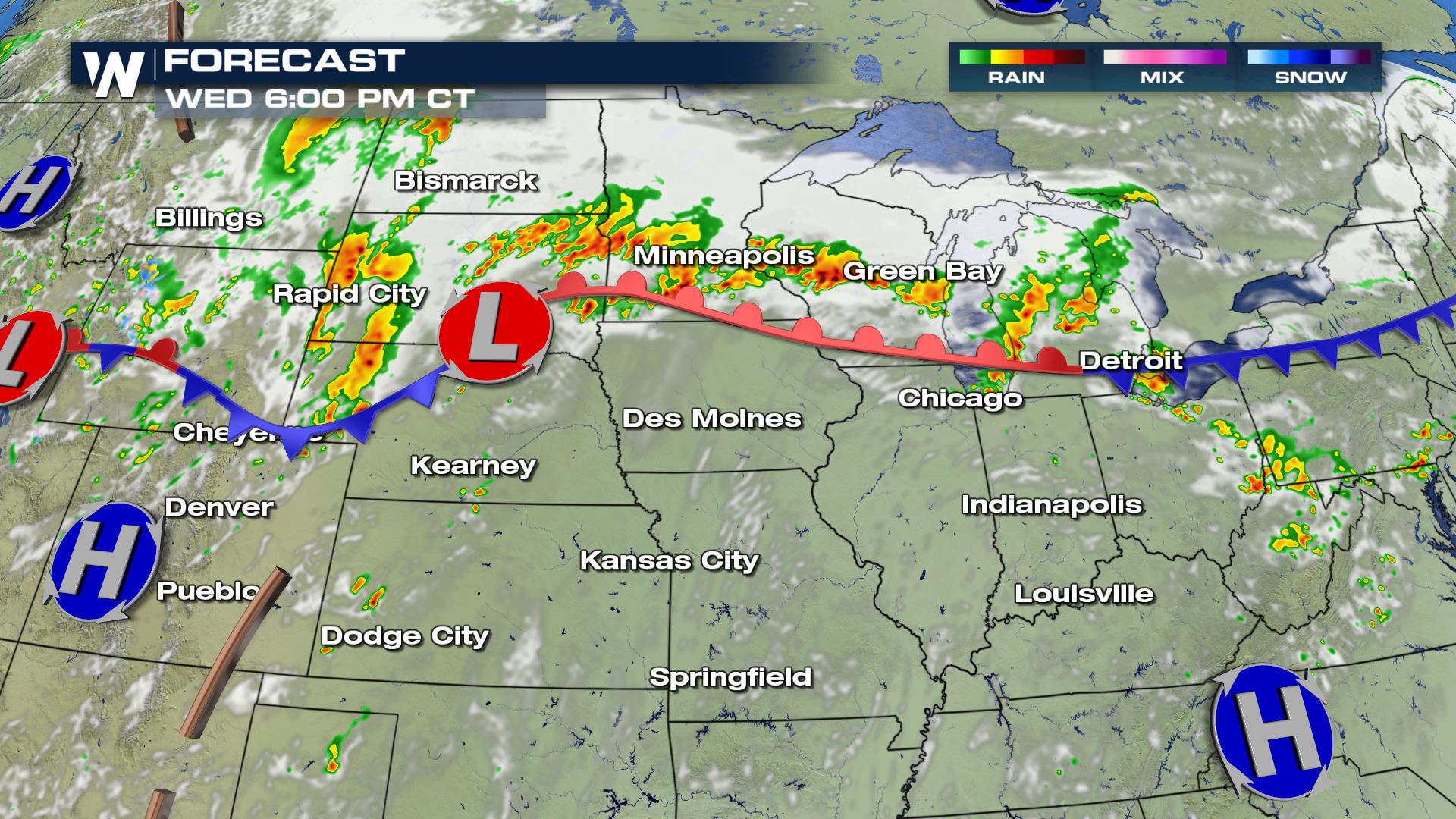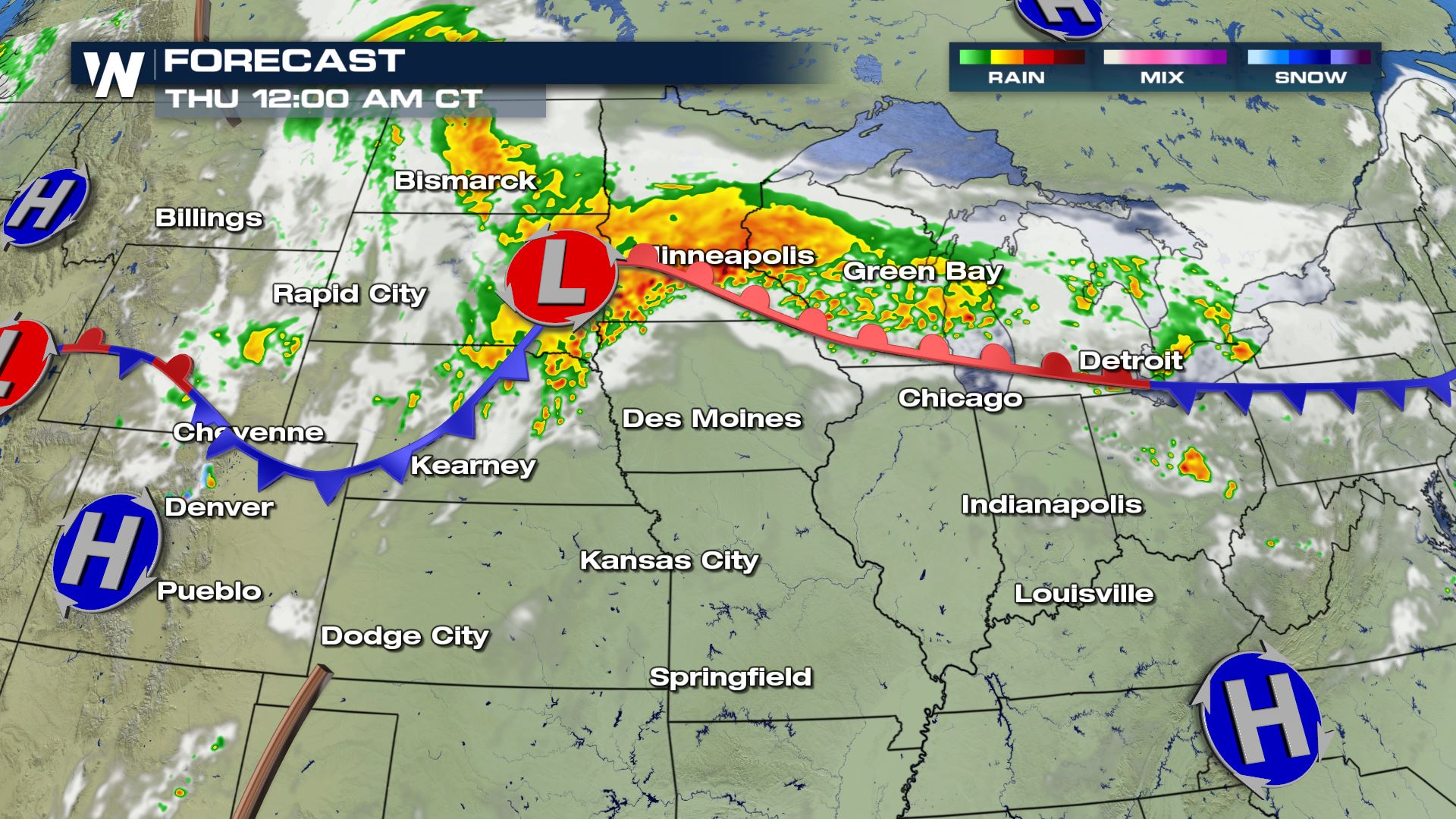 The timing for today's storms will be all afternoon and all evening.  This is a situation where severe storms could be happening well past midnight also.  You want to have a way to get alerts while you're sleeping. Keep checking with
WeatherNation
for the latest updates.