Flash Flood Emergency
Life-threatening flooding developed quickly in Pennsylvania and New Jersey Monday night, mainly along the Delaware River where 4-7" of rain had accumulated in a several hour period. With already oversaturated soils from Sunday's storms, Monday's training rain quickly developed into a particularly dangerous situation. A Flash Flood Emergency was been issued for Bensalem and Bristol Pennsylvania and across the state line into New Jersey.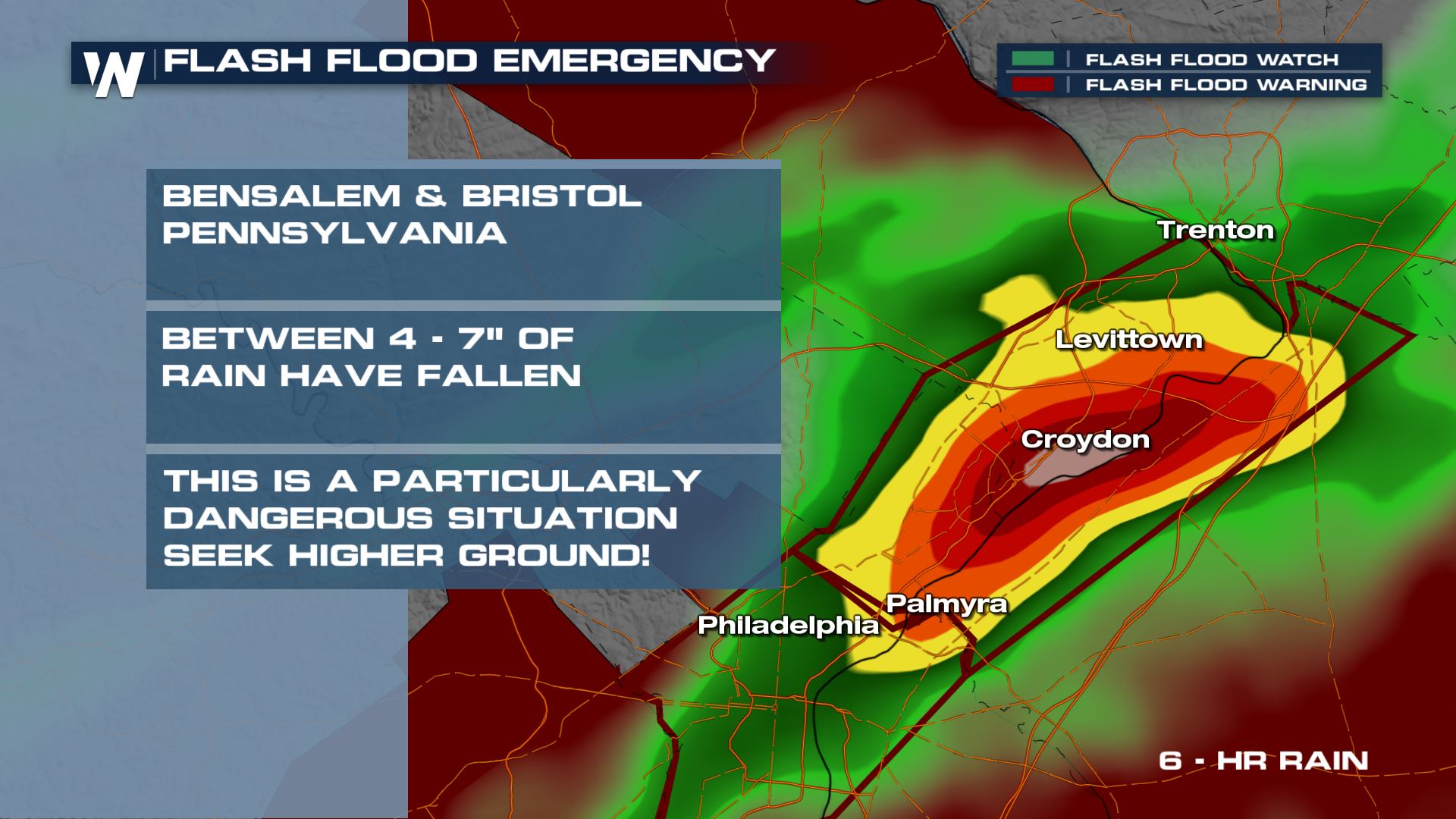 Local flooding reports have come in with up to waist-deep water in certain locations. Numerous locations reported completely submerged vehicles.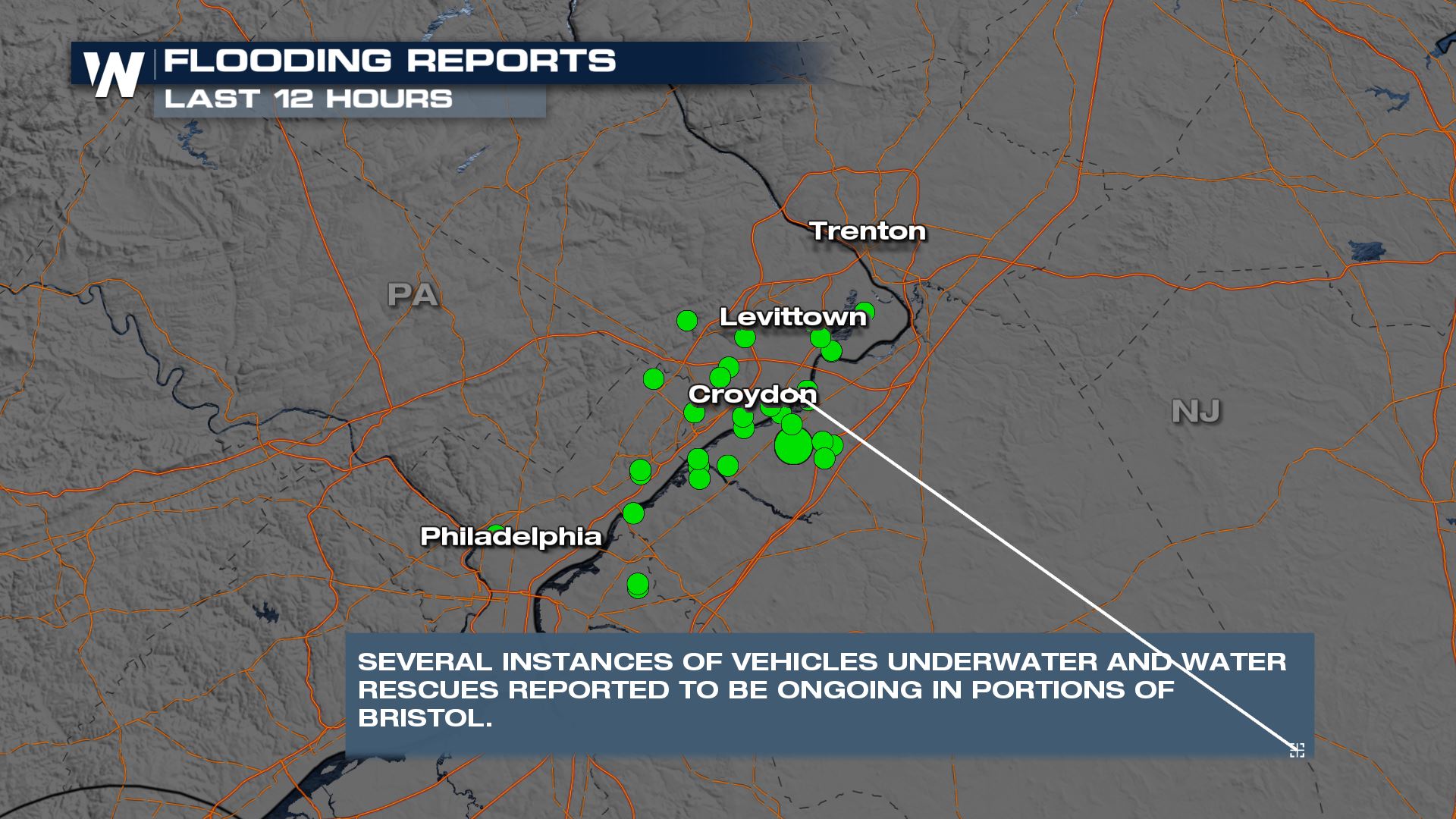 Here is a look at the dangerous and life-threatening flooding: [embed]https://twitter.com/WeatherNation/status/1414719501493358592?s=20[/embed] After last week's Tropical Storm Elsa dropped tons of rain over the Mid-Atlantic and Northeast, more rain will pose a flood risk over the next few days. The humidity connection to the Gulf of Mexico is wide open and that moisture in the atmosphere will be focused along a warm front as the system slowly meanders through the region.
Flood Outlooks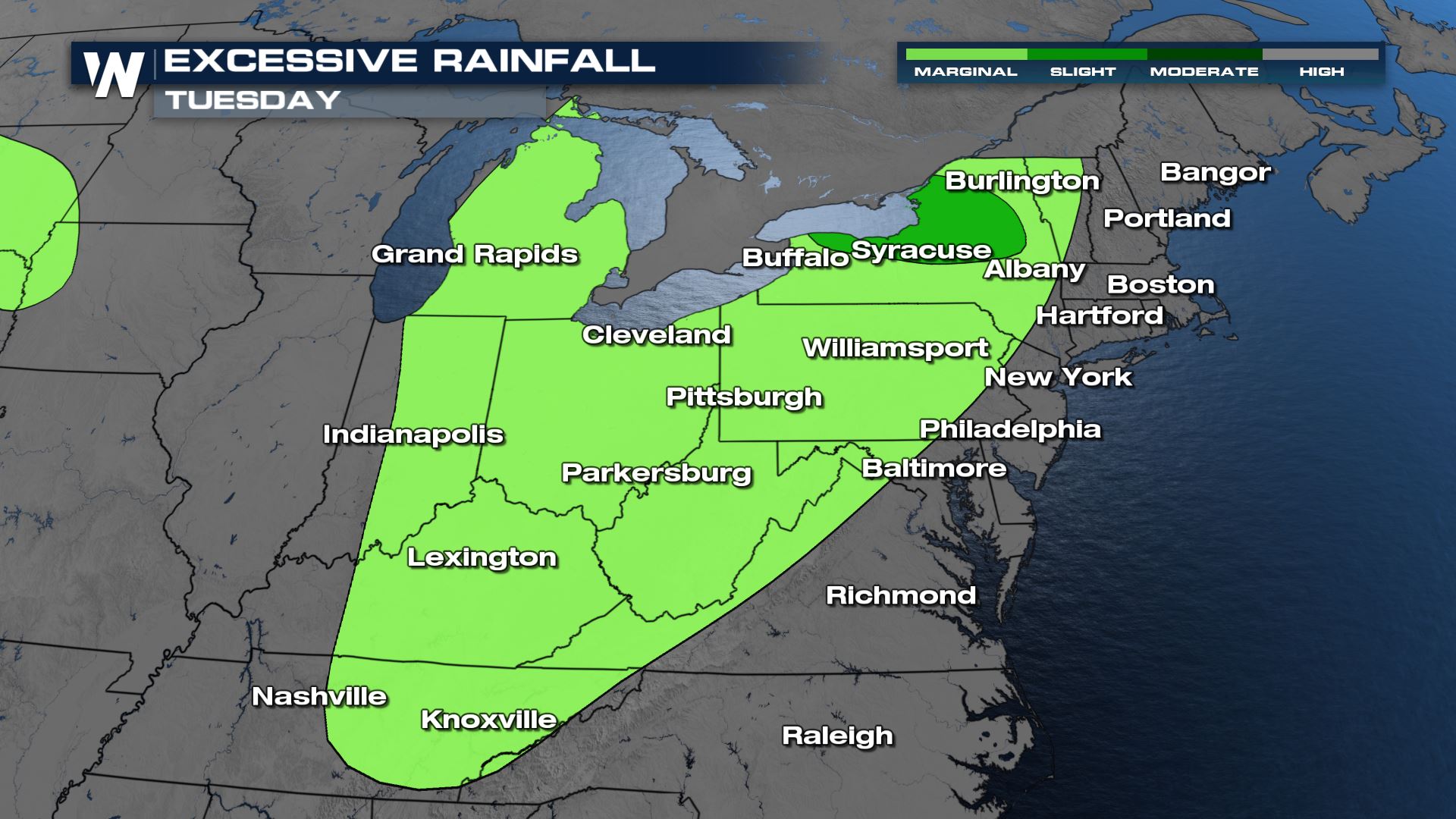 While the areas hit hardest by flooding Monday will see the chance for additional showers, the greater risk for flooding will shift north, mainly along the I-90 corridor through Wednesday. Areas along the NJ/PA state line could see thunderstorms deposit an additional inch or two of water, mainly on Wednesday, along with the chance for a few strong thunderstorms. While this likely won't lead to flash flooding, areas that have already received heavy rain this week will be more susceptible.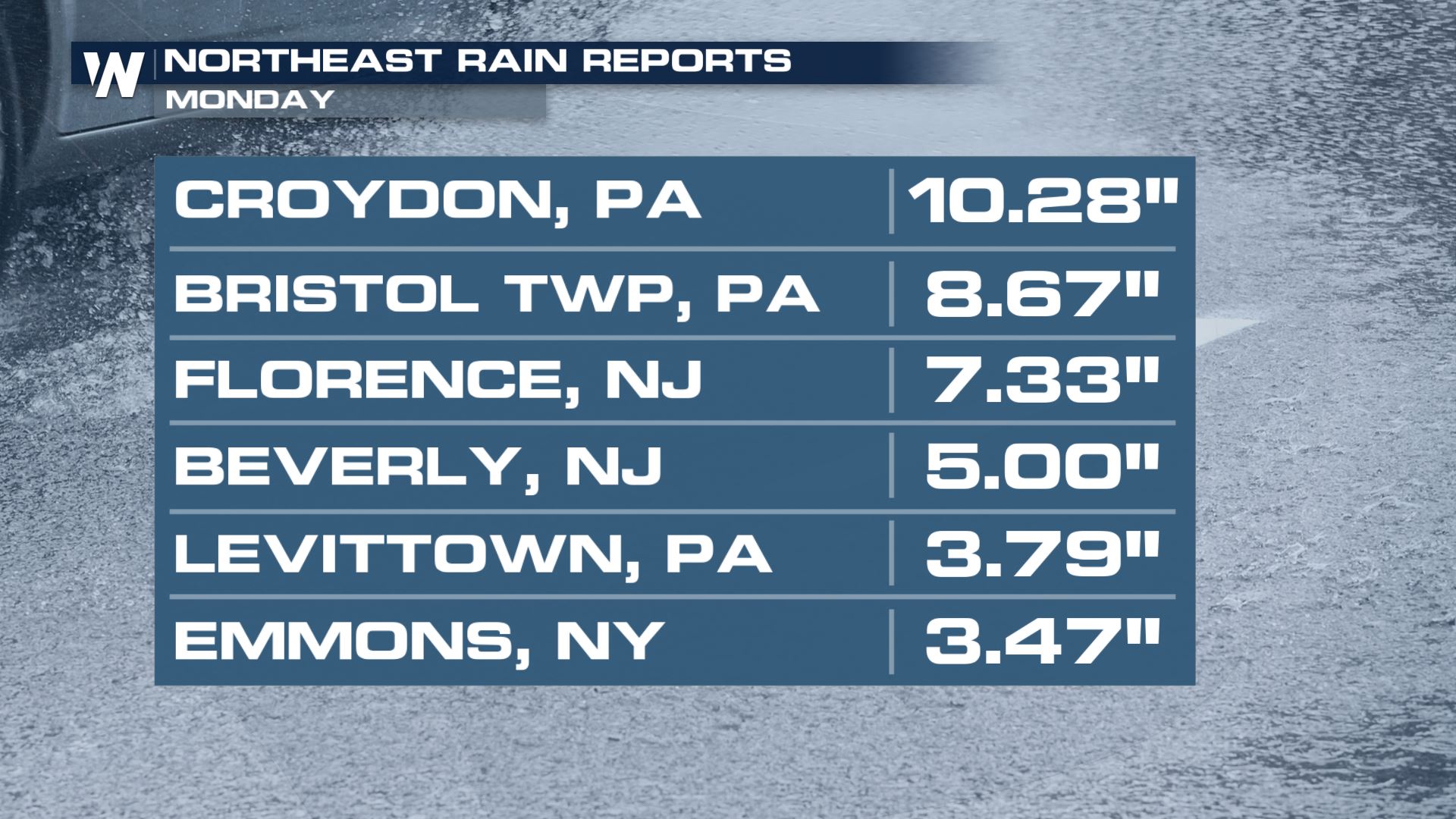 The flood threat drops to a marginal threat on Wednesday, and is focused across the I-90 corridor in New York and the mountains of New Hampshire and Vermont.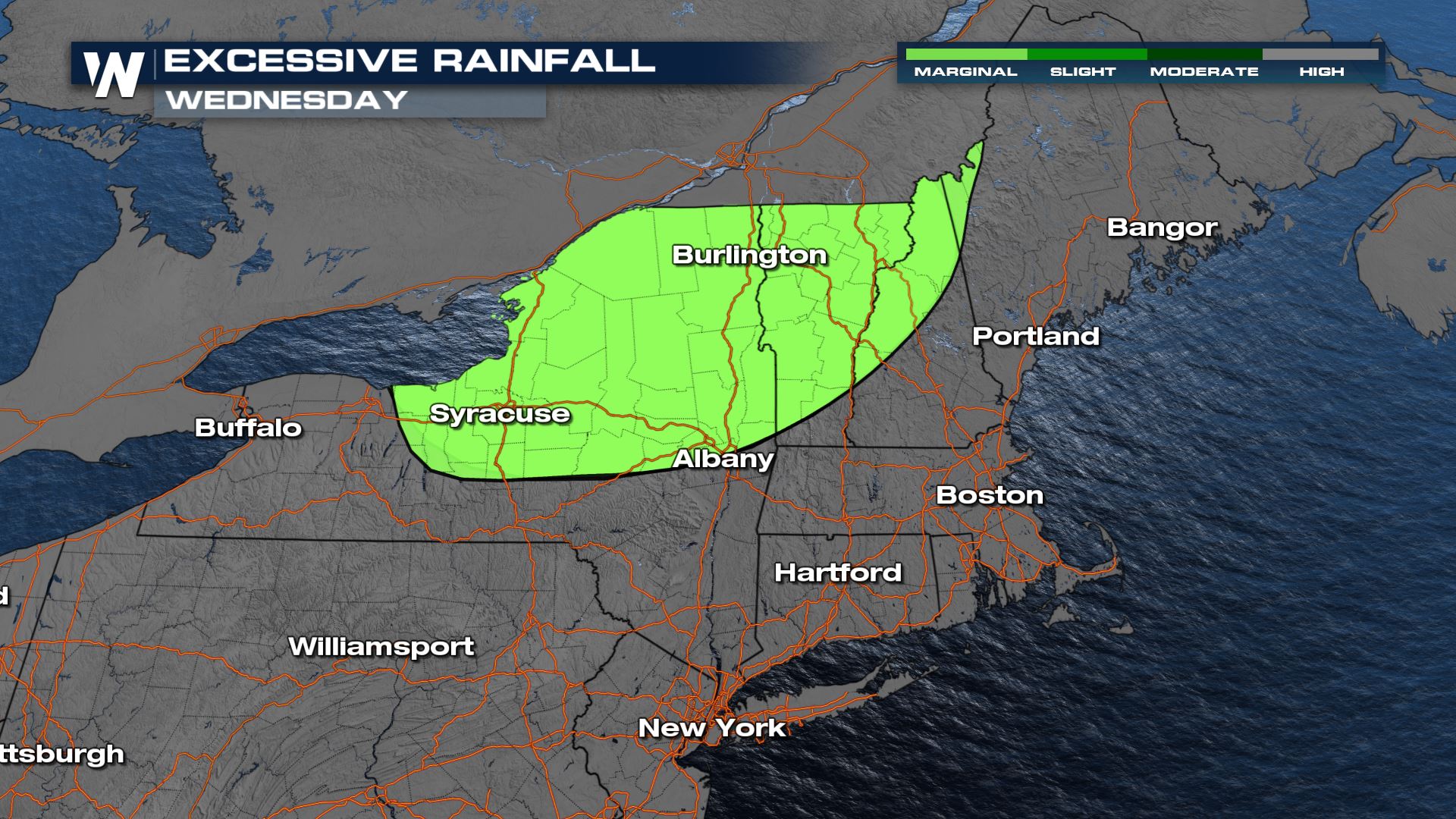 Set Up
How much rain has fallen recently?  Doppler radar estimates come in as high as over 6" in some locations over the past 5 days.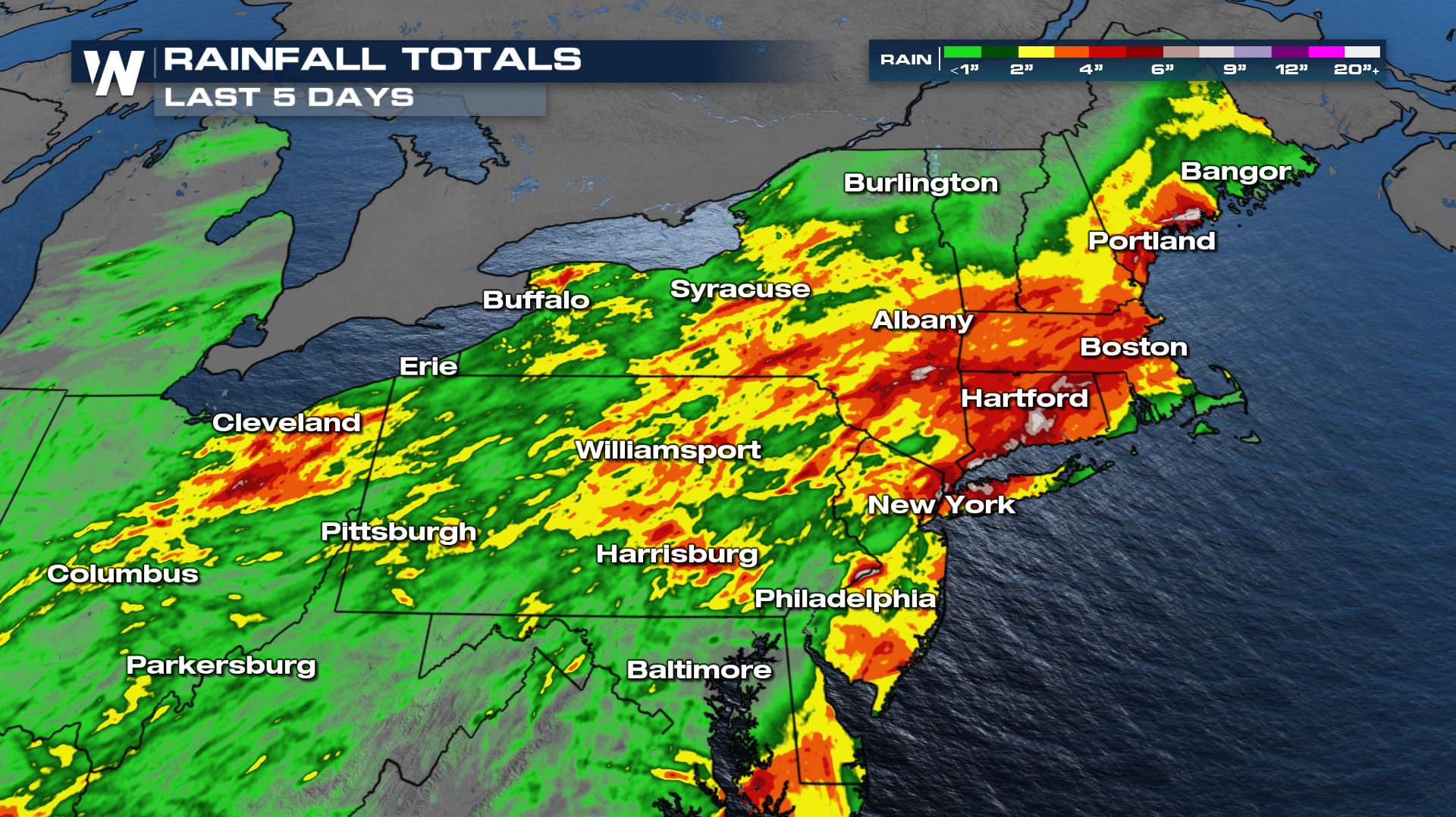 Much of this rain came courtesy of the tropical storm.  If you're to compare this rainfall with how much would typically fall over the past 4 weeks, we're working on the order of over 3 times as much rain in that amount of time!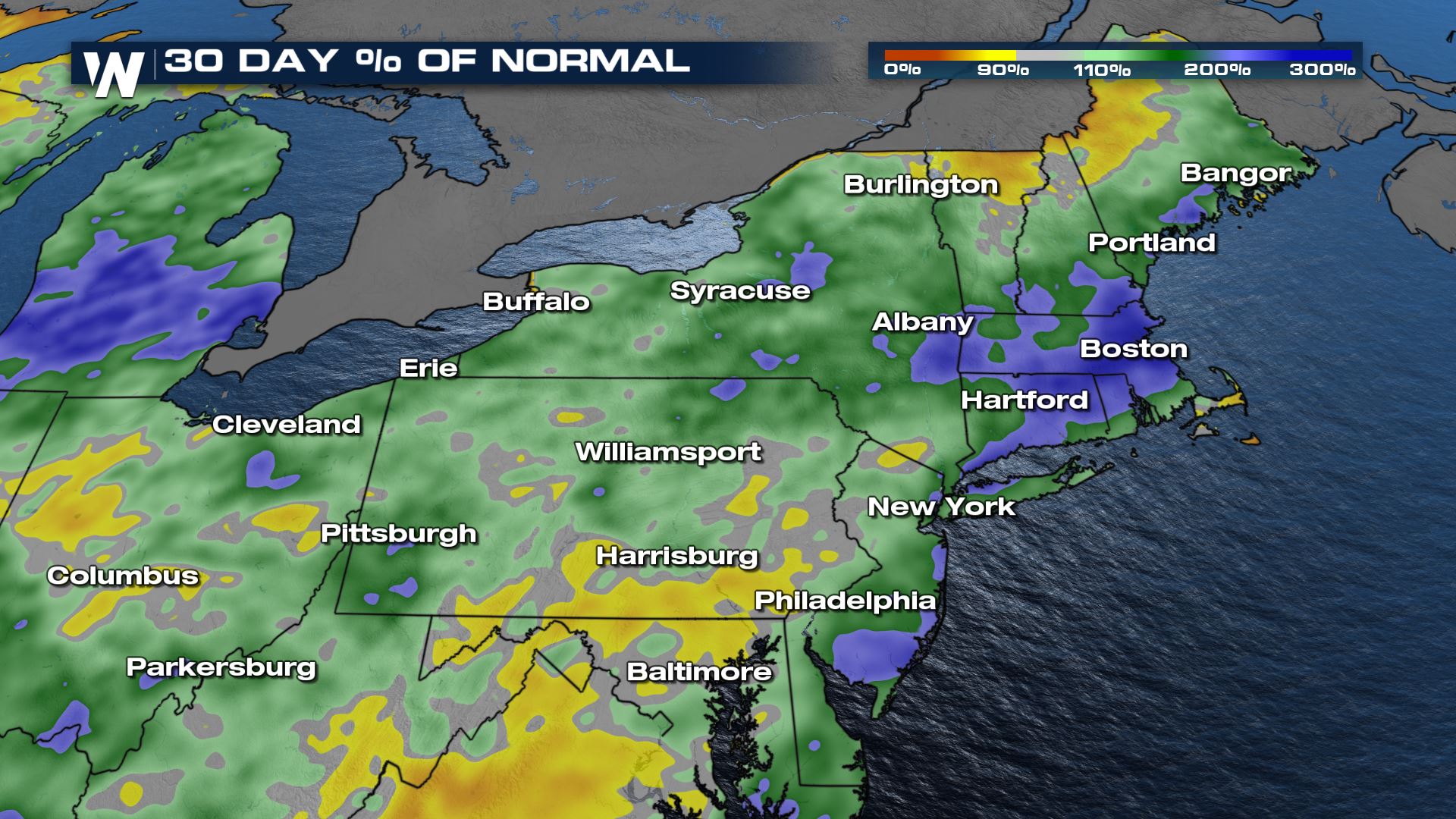 Forecast Totals
Our forecast data have been consistent with indicating some specific spots could receive over 3"-4" of rain, hence the flash flood threat.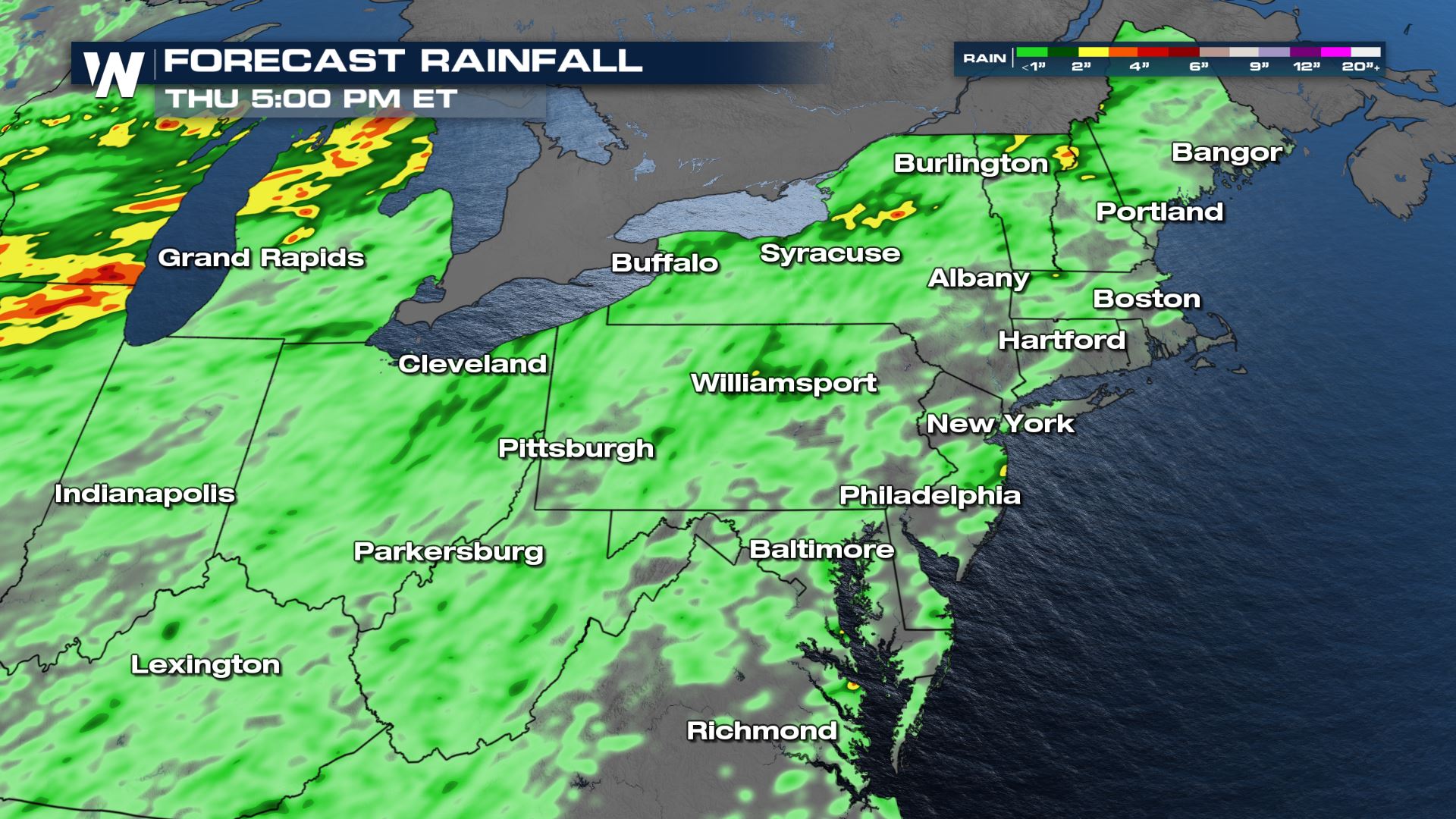 Stay with WeatherNation for more on the threat for flooding. We will keep you updated with the very latest on-air and online.