The system that brought severe storms and snow to the deep south will bring the same weather pattern to the Mid-Atlantic this morning. There is already a tornado watch for areas of both North and South Carolina. Here is the very latest forecast.
Tornado Watch
A tornado watch is in effect this morning for South and North Carolina for a chance for an isolated spin-up.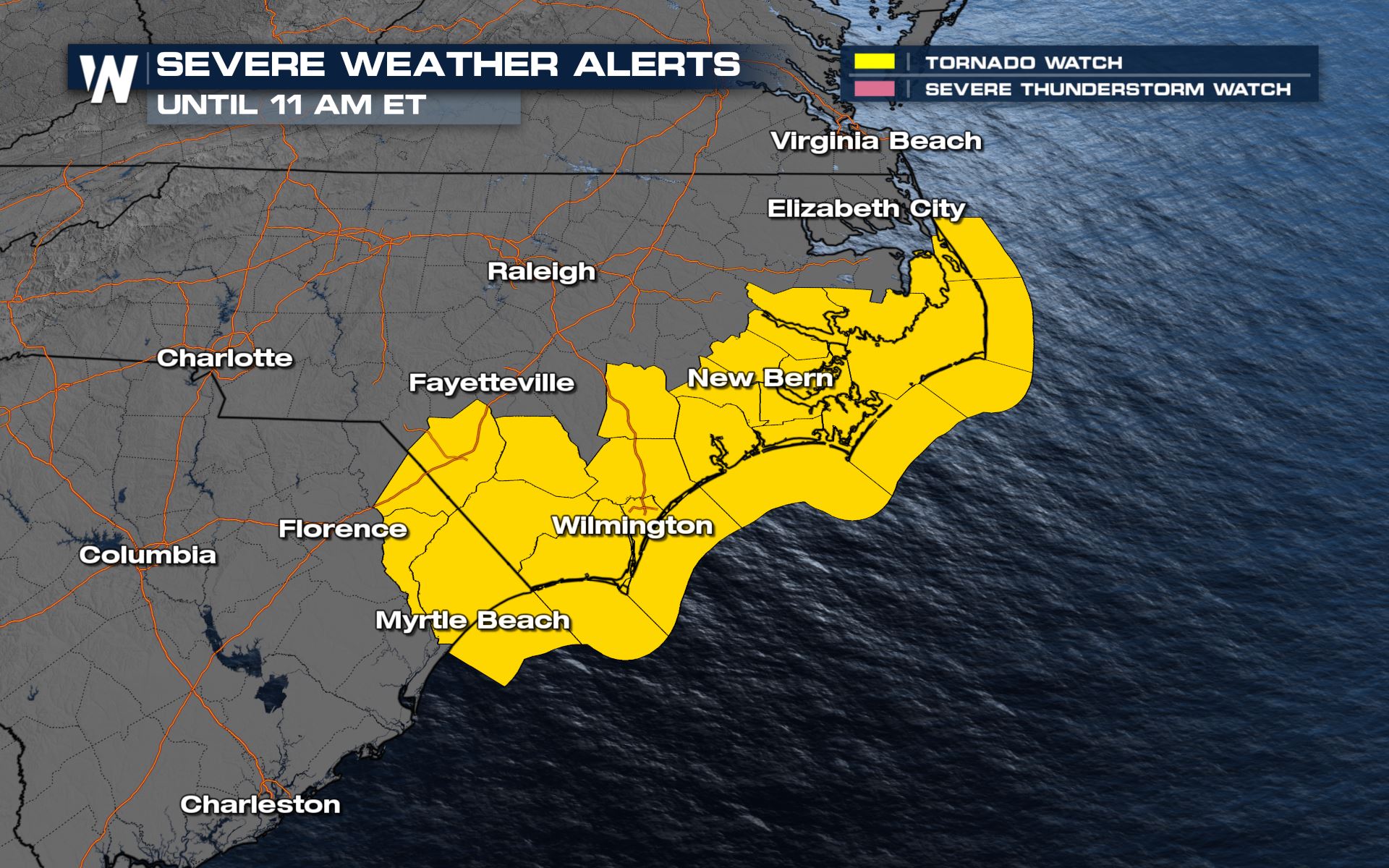 Severe Outlook
The severe outlook today is confined to areas of the Mid-Atlantic coast and this will be just for this morning as the system will move out of the region by the afternoon.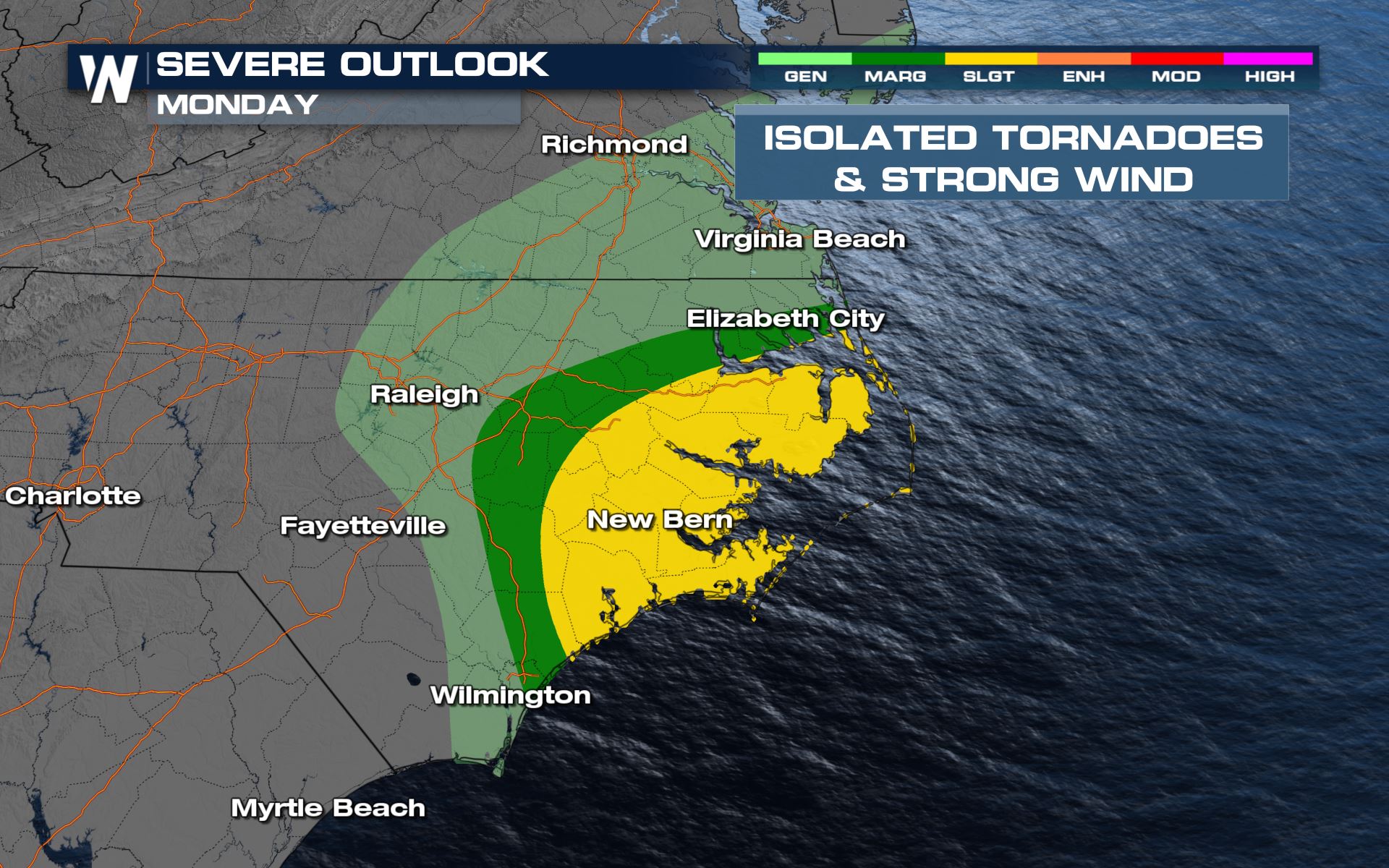 Severe Risks
The tornado risk will be highest near the Outer Banks of North Carolina this morning. As the low moves out to sea the severe risk will diminish very quickly.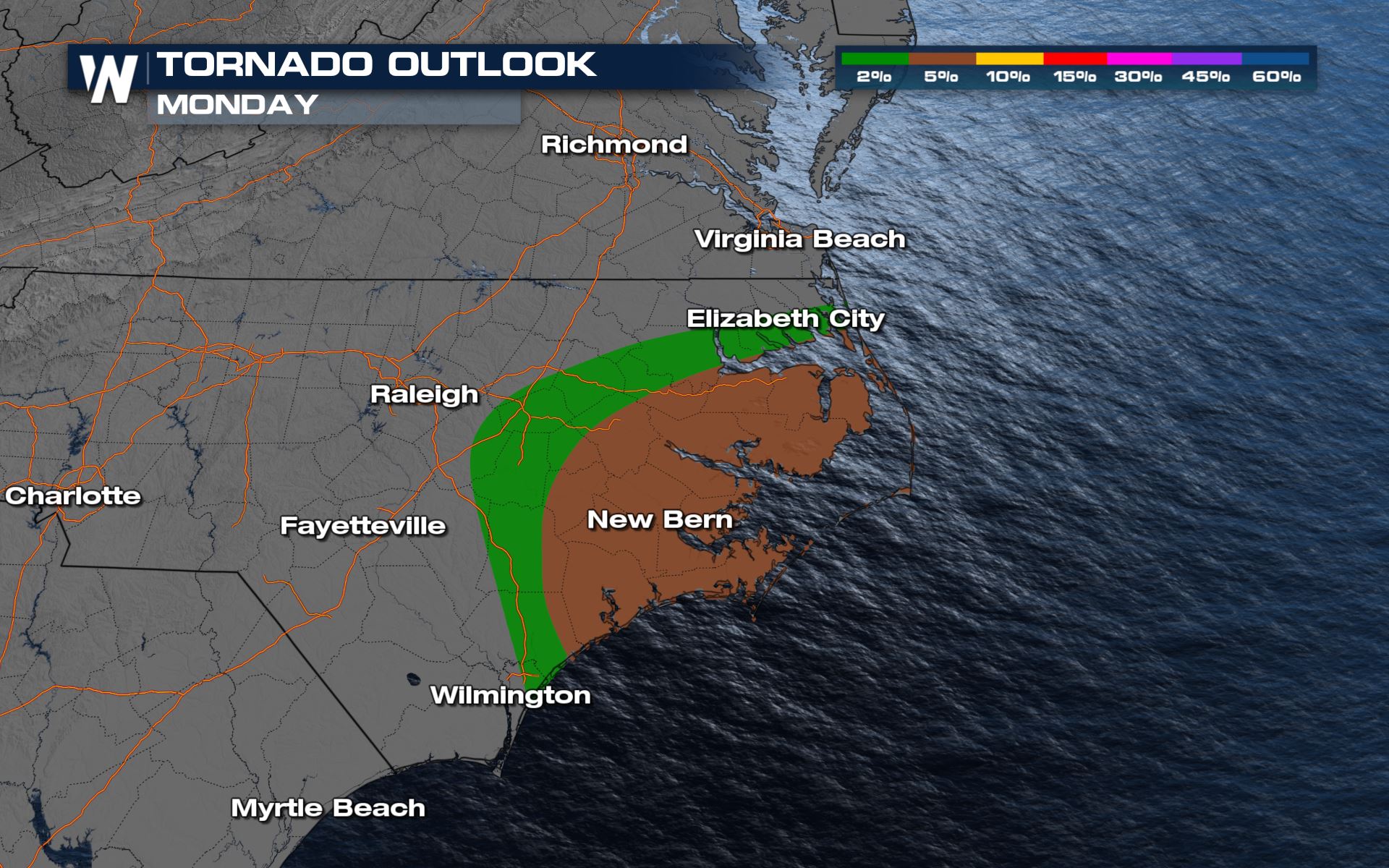 Forecast
The severe threat will be mostly for the morning hours.  The snow chances will last into the afternoon. Here is the latest timing.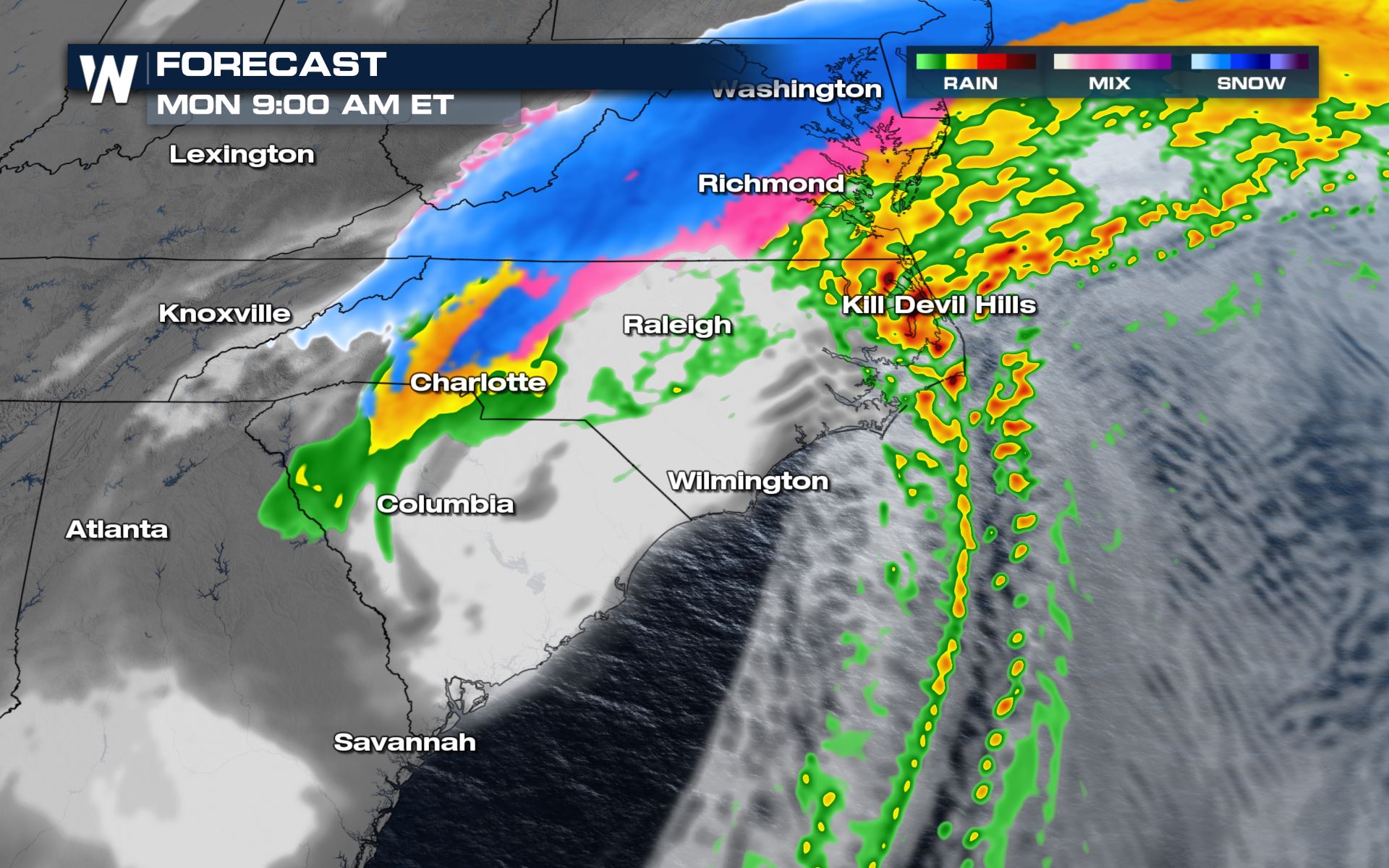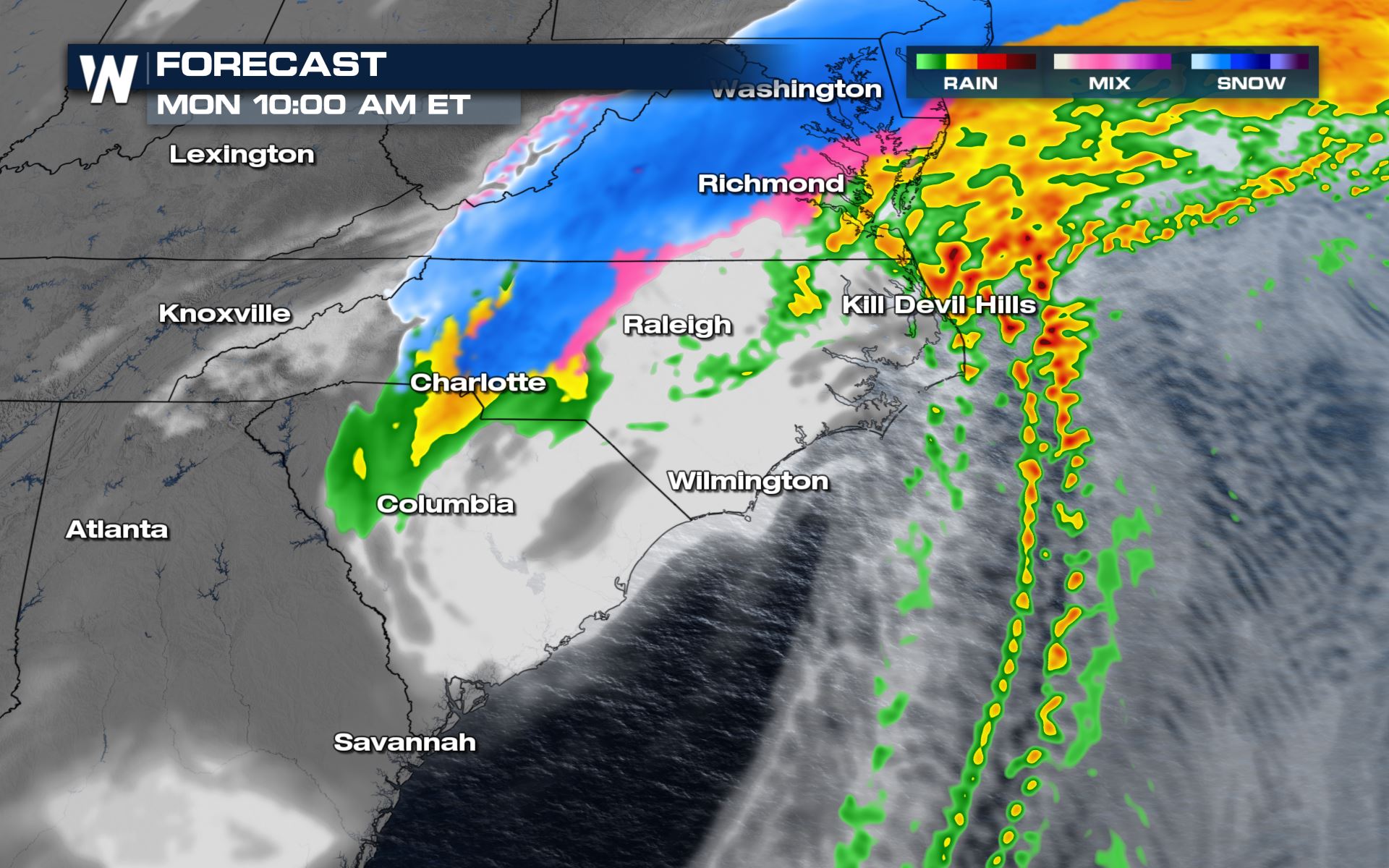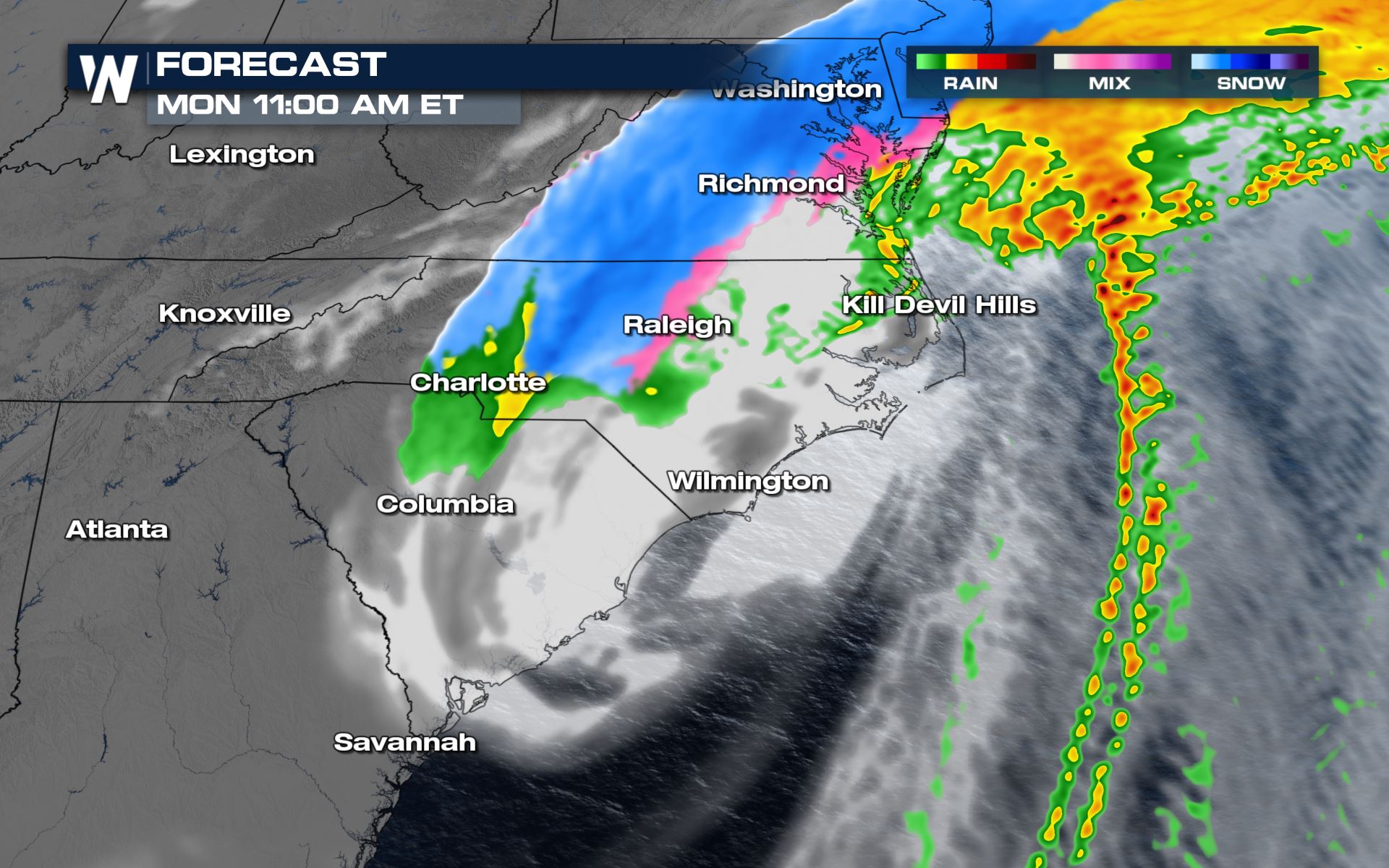 Rainfall
Heavy rain will be possible for North Carolina with some areas of the State seeing over 3 inches of additional rainfall. This will lead to runoff and flash flooding, but it could also lead to rising streams, creeks and rivers.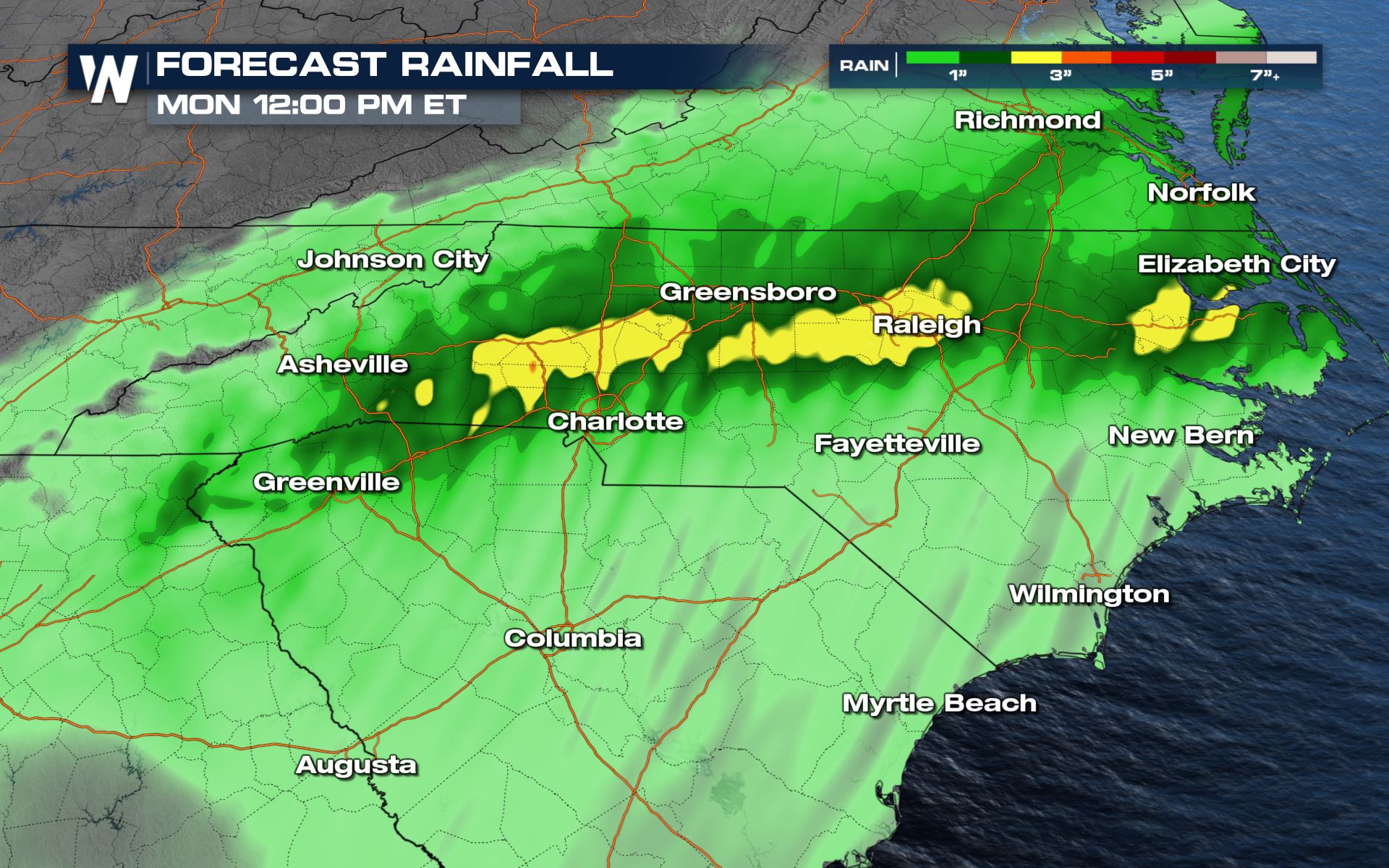 Stay with WeatherNation as we bring you the latest on the severe weather and flood potential in your top weather headlines throughout the hour.