https://youtu.be/jBCJ-0NbktE This week has brought widespread severe weather to the southern tier of the country with hundreds of tornado warnings and severe weather alerts. Surveys are being conducted across the South as teams from National Weather Service Offices are able to get out and assess the damage. The EF, or Enhanced Fujita Scale, ranks tornado strength based on estimated wind damage AFTER a storm has moved through. Additional surveys of damage will be conducted through Louisiana, Mississippi and Alabama today to determine additional tornadoes that touched down. For more on the tornado that hit New Orleans on Wednesday evening,
click here
.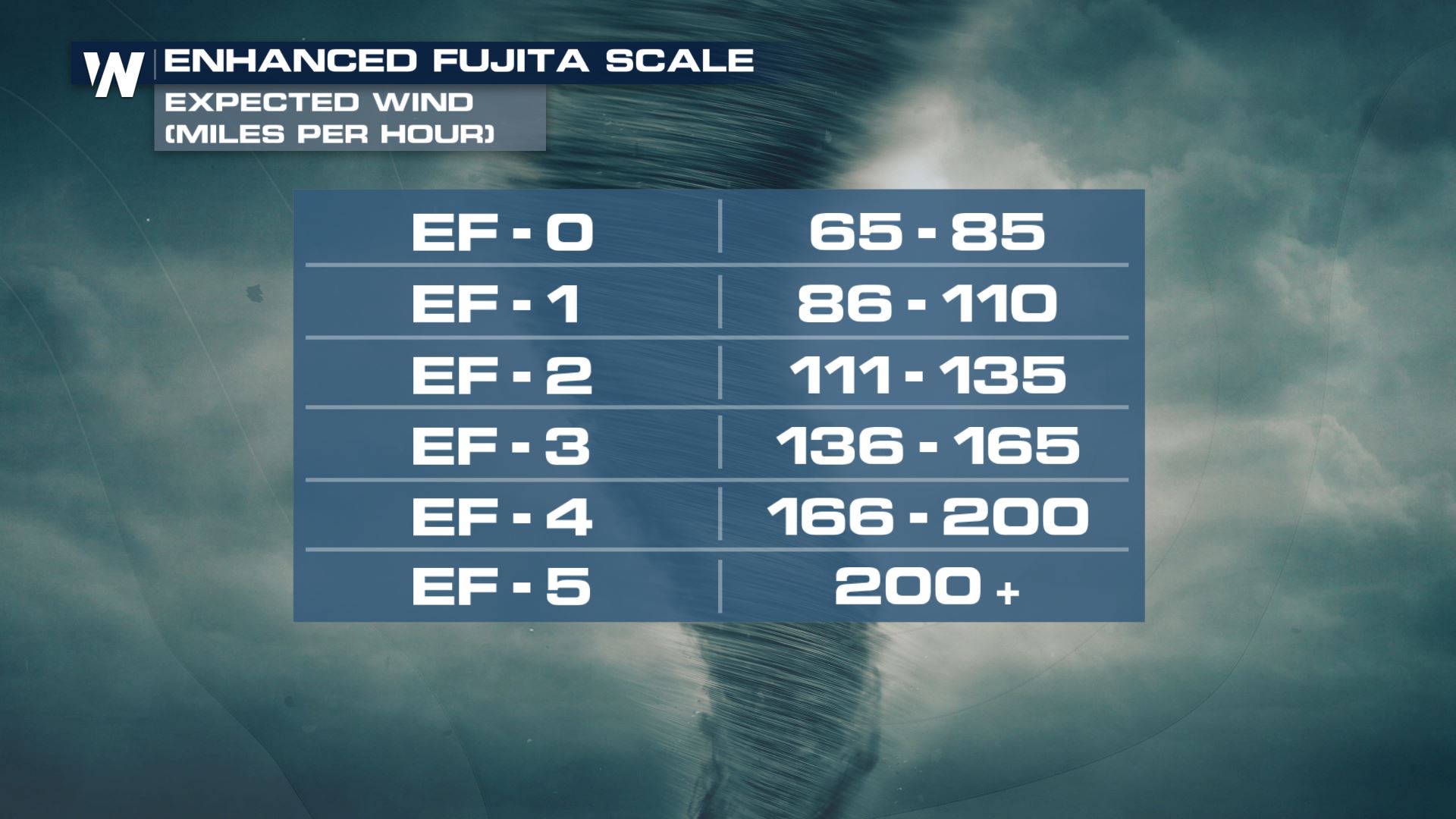 Oklahoma
One of our first confirmed tornadoes was just south of the OKC metro area, over Wayne, OK. An EF-2 tornado was confirmed there early Tuesday morning. Thankfully there were no injuries reported.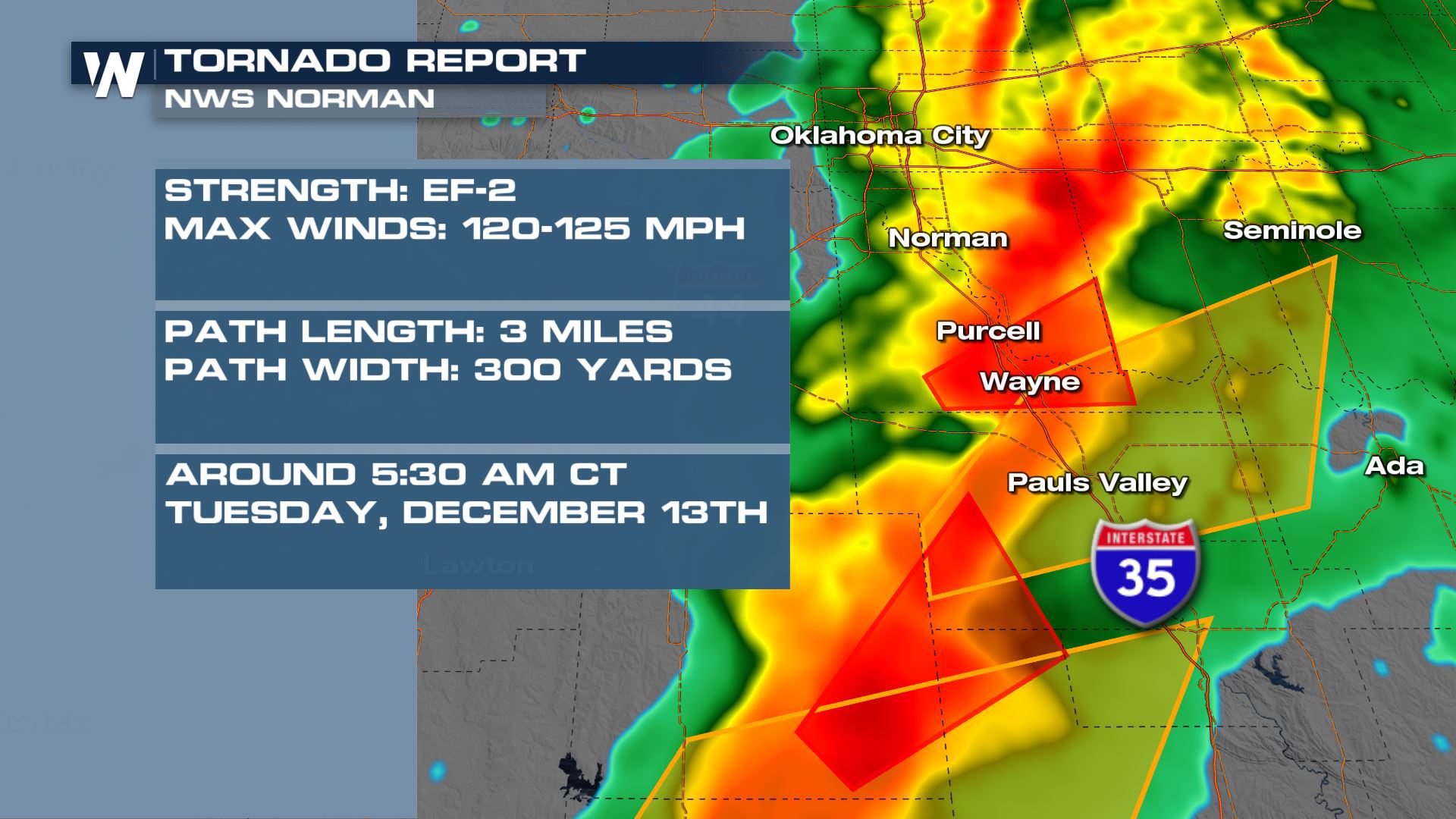 Texas
Storms moved through northern Texas on Tuesday morning, with 15 confirmed tornadoes by the National Weather Service Office in Fort Worth, TX. There were 6 individual paths through the DFW metro area, leaving destruction of EF-0 and EF-1 strength. Because each of these tornadoes' paths were discrete they are considered individual tornadoes rather than one long track storm. This includes the tornado that struck Grapevine, TX, a suburb on the north side of Fort Worth. https://twitter.com/WeatherNation/status/1602823433749811202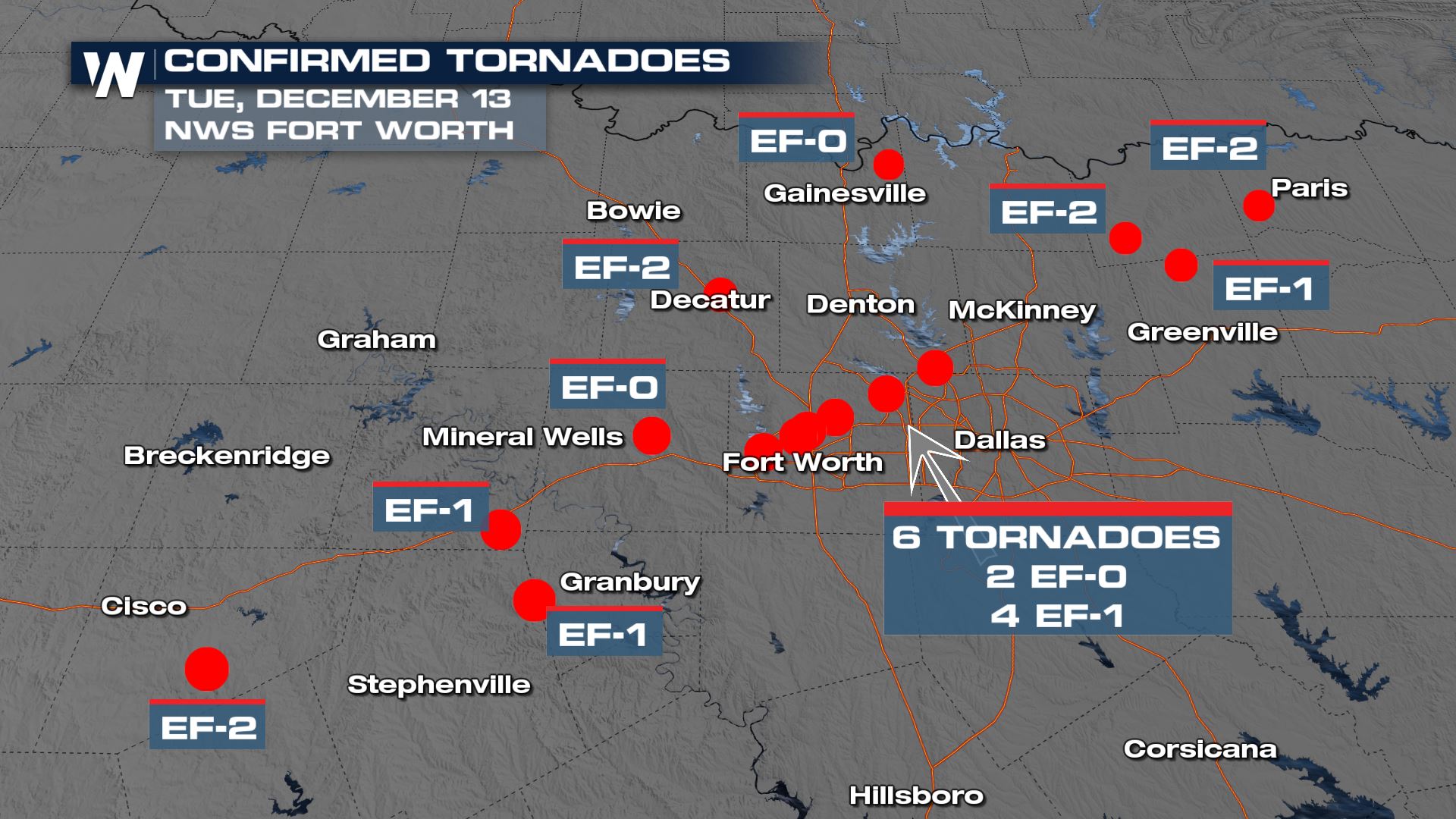 The Decatur, TX tornado was one of the strongest from that day with winds in excess of 125 mph. https://twitter.com/WeatherNation/status/1602725910855270405
Louisiana
As storms pushed east they produced more tornadoes in Northeast Texas and Northwest Louisiana. Three tornadoes were confirmed by the National Weather Service office in Shreveport, LA including an EF-3 tornado in Farmerville, LA which was on the ground for over 9 miles and caused a total of 16 injuries in northern Louisiana. According to NWS Shreveport, "the most significant damage associated with this tornado occurred in the Camp Road area as the 400 to 500 yard wide tornado struck an apartment complex and an adjacent mobile home park. In this mobile home park area, 7 of the 9 single wide mobile homes were thrown and completely destroyed."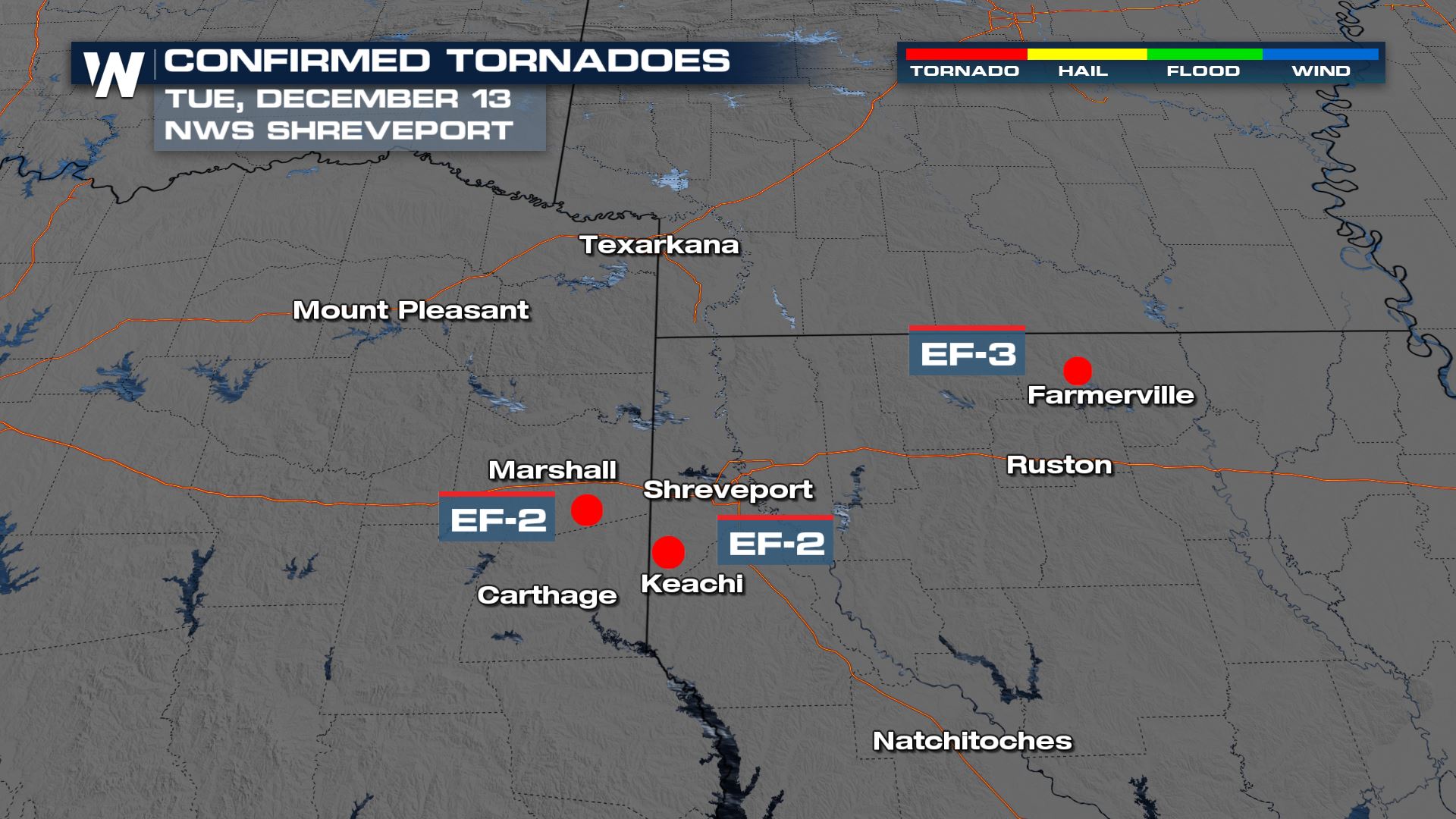 Sadly the EF-2 tornado that moved through Louisiana south of Shreveport did lead to two deaths in Caddo Parish - a boy and his mother were killed in Keithville, LA when their home was destroyed by the tornado. Three more tornadoes were confirmed in southern Louisiana and southern Mississippi by NWS New Orleans, including the Arabi, EF-2 tornado, the second to strike that city in just 9 months.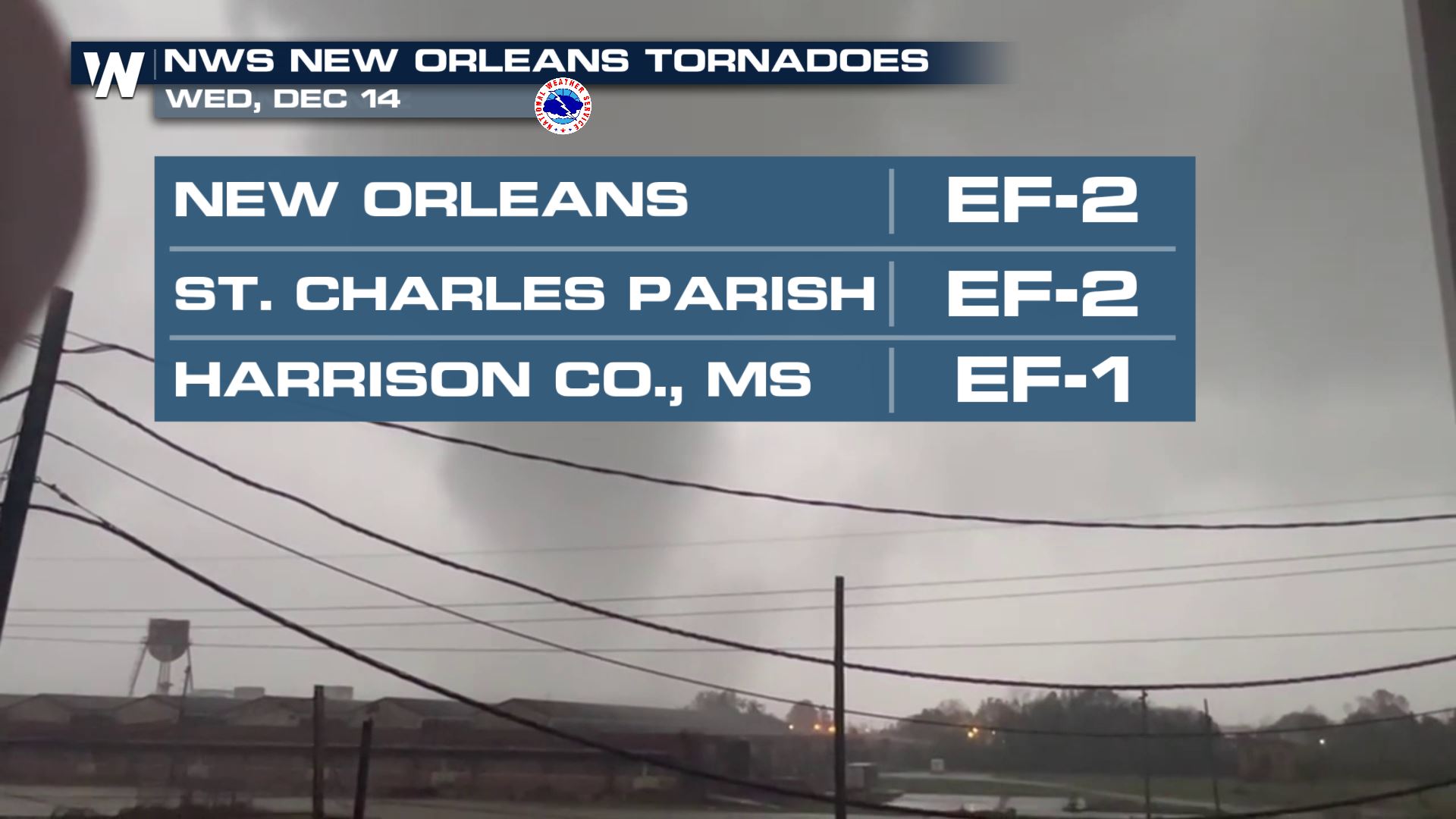 Mississippi
The National Weather Service office in Jackson, Mississippi has had a tremendous amount of tornadoes in 2022 - over 100 confirmed by that office alone in the state. An additional 8 tornadoes struck on Wednesday, December 14th, including 3 EF-2 tornadoes.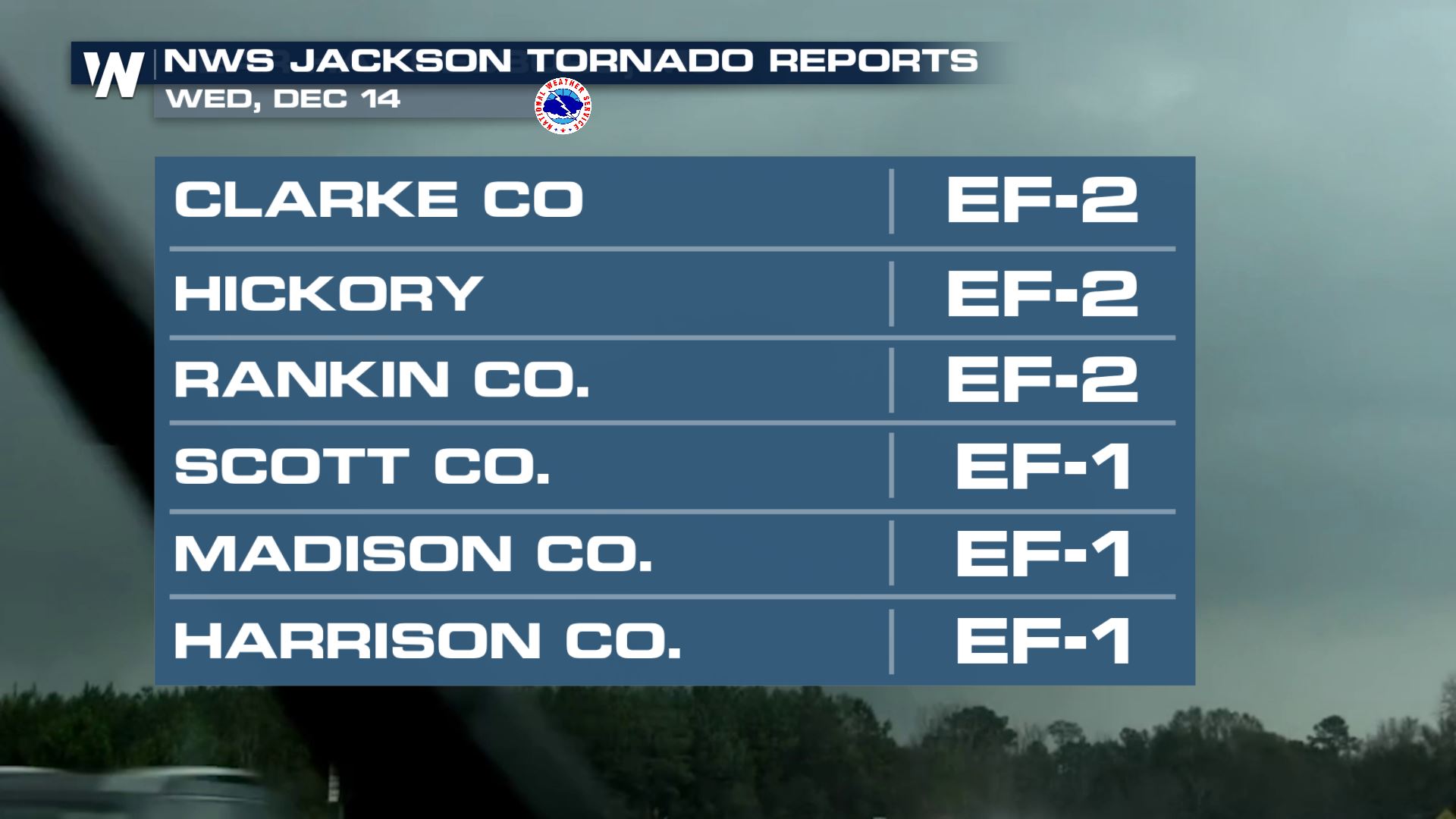 Florida
On Thursday, severe weather moved into Florida. During the morning hours, NWS Tampa Bay surveyed tornado damage near St. Petersburg and rated the event an EF-1 with winds of 100 mph.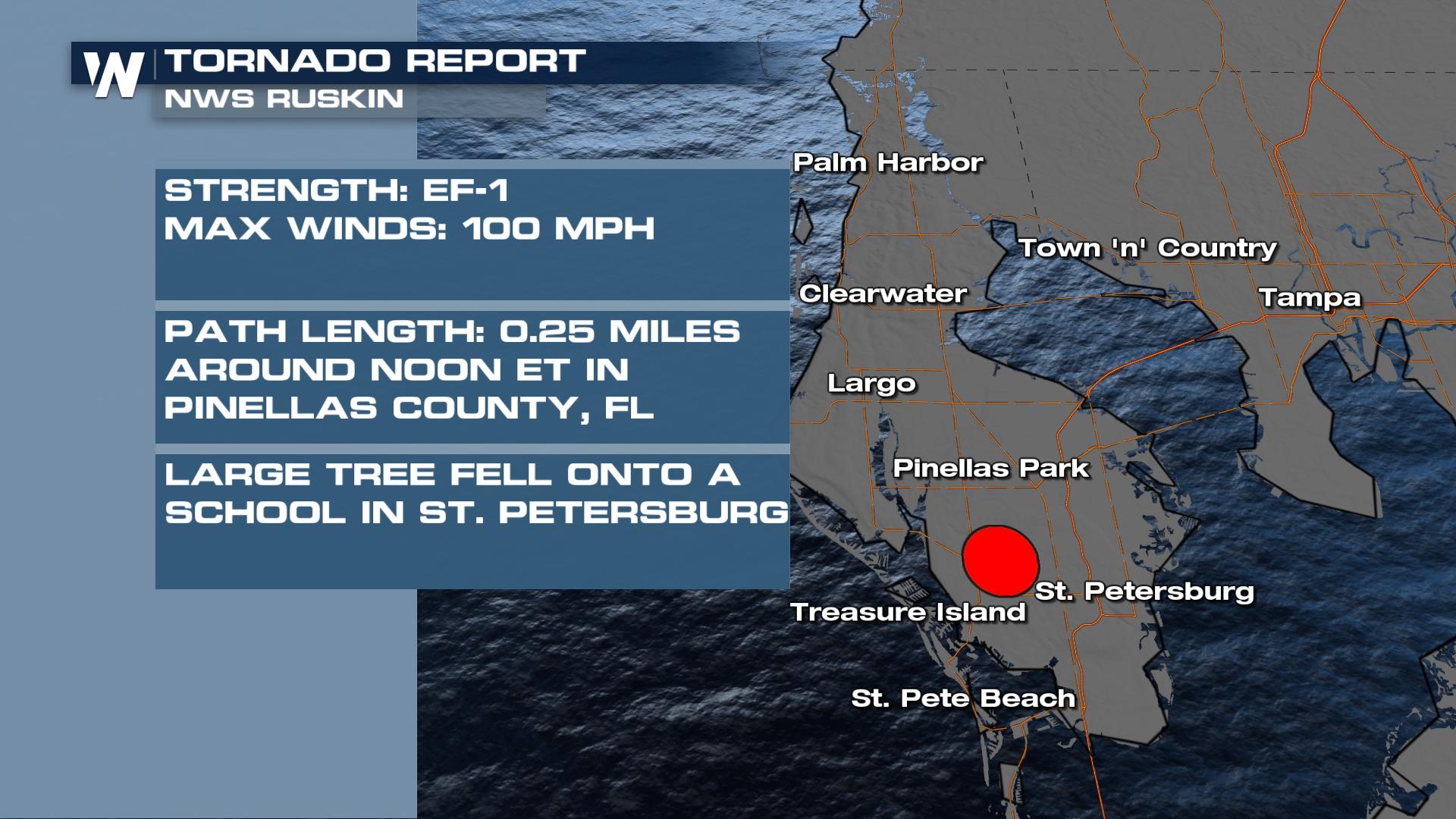 https://twitter.com/WeatherNation/status/1603480016582594561