You have probably seen his face and listened to him speak with us here on WeatherNation, especially during the peak of the hurricane season, Mr. Ken Graham has been promoted to lead the National Weather Service as the department's new director!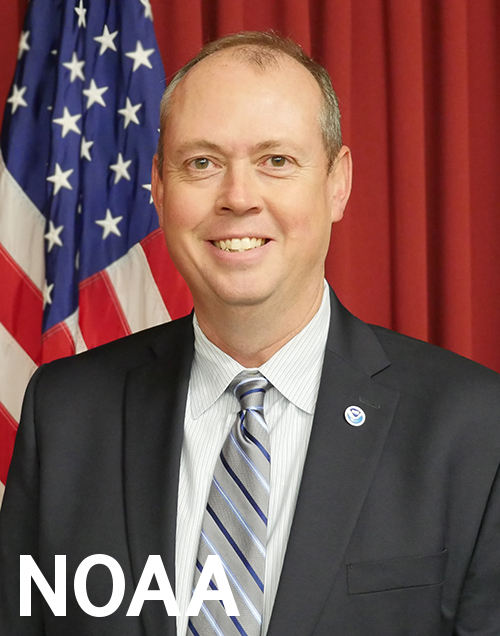 Graham is the new NOAA Assistant Administrator for weather services and the 17th Director of the National Weather Service. NOAA stands for the National Oceanic and Atmospheric Administration. If Ken looks familiar, that's because he has been on-air with us dozens of times during the hurricane season. Ken was recently the Director of the National Hurricane Center. https://www.youtube.com/watch?v=_-ZSM5hW-Hc
"What an incredible honor it is to serve alongside the heroes of the National Weather Service whose excellence shines through day after day," said Graham. "I thank Dr. Spinrad for entrusting me with the awesome responsibility and privilege of leading this dedicated team at such an exciting and important time in our history. We'll accomplish great things together by building on recent progress and prioritizing support of our forecasters. I can't wait to get started."
- Ken Graham
"Ken has the scientific integrity, trusted leadership, and communication prowess that will take the National Weather Service to even greater heights," said NOAA Administrator Rick Spinrad, Ph.D. "I have full confidence that he will help create a more weather- and climate-ready nation amid more extreme weather fueled by our changing climate."
Ken Graham has had a long career in the National Weather Service, working for local offices in Corpus Christi, Texas, Birmingham, Alabama, and New Orleans, Louisiana. Ken also worked at the headquarter offices in Maryland and the Southern Region. In his place, Jamie Rhome will step up to fill Graham's duties. We have interviewed Rhome before on WeatherNation. He's the storm surge specialist at the National Hurricane Center.
For the full press release from NOAA, click/tap here!