Wind chill alerts are in effect for parts of New England this morning as the anticipated feels-like temperature may near -25 to -30 degrees!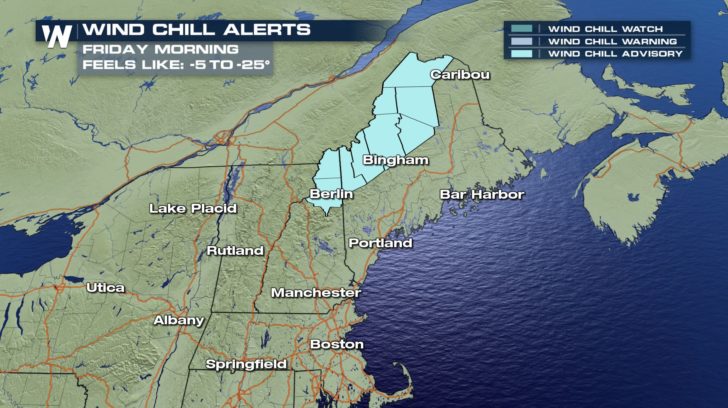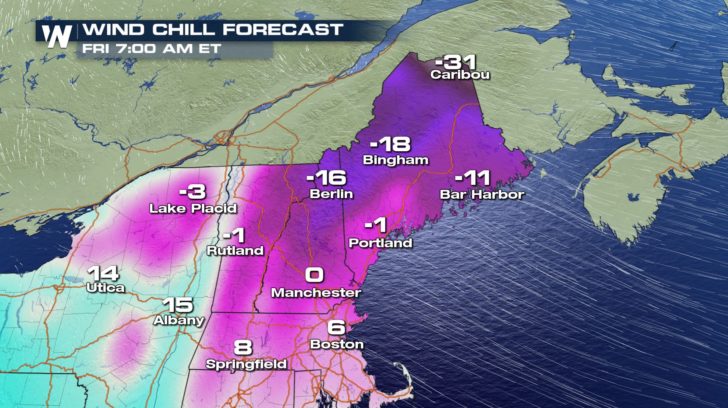 Keep open skin covered as you go out for work and school this morning, as frostbite can occur under these conditions as quickly as 30 minutes! Add the extra layers if you plan to be out for an extended amount of time. The feels-like temperature will be coldest between 5 a.m. and 7 a.m. and then slowly warm back up as the morning continues. This will be the coldest morning compared to the next few days. As Meteorologist Matt Monroe wrote earlier, the East is in store for a nice warming trend for the weekend.
You can read that story by clicking/tapping on this sentence
.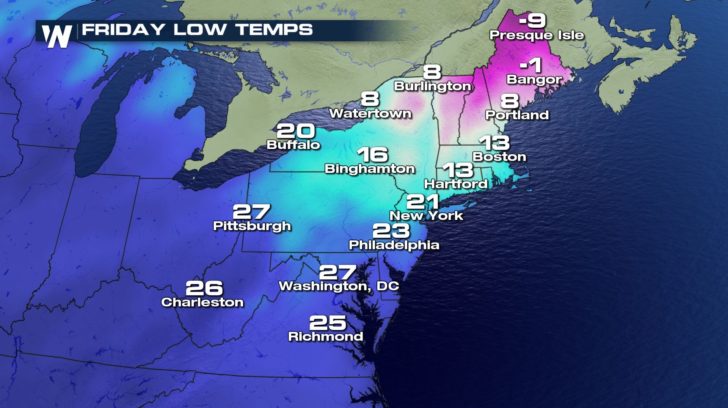 The next coldest morning will be Tuesday as low pressure churns in the Atlantic Ocean and helps pull in colder air.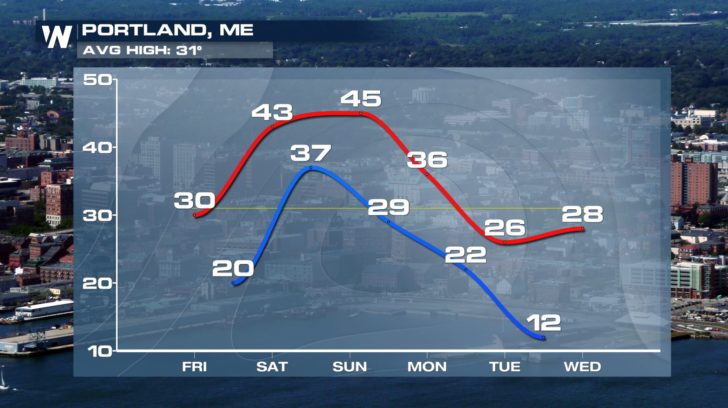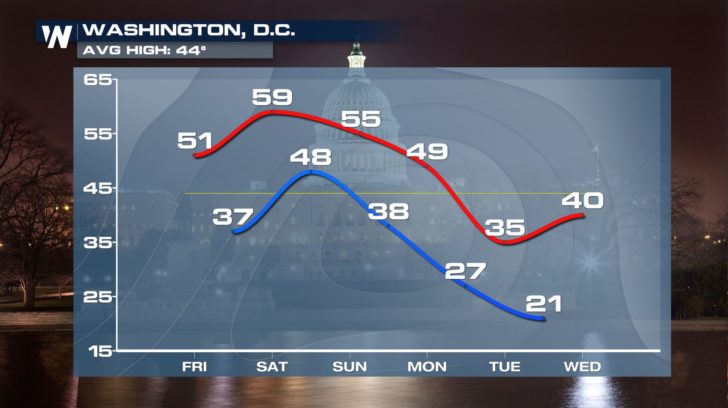 For WeatherNation, Meteorologist Steve Glazier